本文是工商管理专业的Essay范例,题目是"Retail Marketing Theories in E-Commerce(电子商务零售营销理论)",David Gilbert(2002)指出:"在零售业中唯一不变的就是变化,当然,零售业的发展速度正在加快。"零售业中"纯玩家"的增长就是证明。互联网"推动了零售领域的剧变,在范围上是革命性的,在性质上是前所未有的"(Sorescu et al., 2011)。
David Gilbert (2002) stated that "the only thing that is constant in retailing is change and it is certainly true that the pace of development within retailing is accelerating." The growth of 'pure-players' within retailing is testament to this. The internet has "powered upheavals in the retail landscape that are revolutionary in scope, and unprecedented in nature" (Sorescu et al., 2011).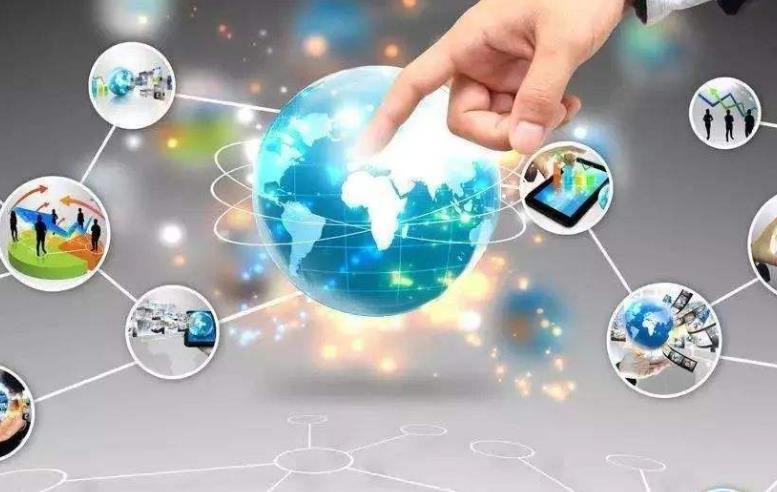 The chosen article: "ASOS 'upweights' digital spend as it puts focus on acquisition" published in Marketing Week (appendix 1) provides the opportunity to explore a range of retail marketing theories through practical application. The article focuses on how the online apparel giant envisages overcoming a "slow down in customer acquisition and customer traffic" within the dynamic fast fashion sector. The aim of this essay is to explore the application of retail marketing theories, discussed in academic literature, to a solely online environment, as interestingly, Ashworth et al. (2006) noted "a meagre seven percent of published internet-marketing research papers cover retail". The focus is to identify how well these theories, translate to e-commerce, as the emergence of the online retail channel has significantly changed the industry over the last decade (Gartner Industry Research 2012; Verhoef et al. 2015). The article details Nick Beighton's (ASOS CEO) plans to 'upweight' digital marketing and double investment in influencer activity to improve customer acquisition, increase their US footprint and to meet consumer expectations through increased focus on sustainability within the business.
《营销周刊》(Marketing Week)(附录1)上发表的文章《ASOS'upweights'digital spend as it put focus on acquisition》提供了一个通过实际应用探索零售营销理论的机会。这篇文章关注的是这家在线服装巨头如何在动态的快时尚领域克服"客户获取和客户流量放缓"的问题。这篇文章的目的是探索零售营销理论的应用,在学术文献中讨论,到一个单独的网络环境,有趣的是,Ashworth等人(2006)指出"只有微薄的7%的已发表的网络营销研究论文涉及零售"。研究的重点是确定这些理论如何转化为电子商务,因为在线零售渠道的出现在过去十年中显著改变了行业(高德纳行业研究2012;Verhoef等人,2015)。这篇文章详细介绍了尼克•贝顿(ASOS首席执行官)的计划,即"加强"数字营销,加倍投资于有影响力的人的活动,以提高客户获取,增加他们在美国的足迹,并通过增加对业务可持续性的关注来满足消费者的期望。
Development in technology and the internet has "opened up new opportunities to influence shopper attitudes and behaviour" (Shankar and Balasubramanian, 2009). ASOS aim to increase the "velocity of conversations with consumers" by focusing on digital marketing and influencer activity. The emergence of online retailing has in fact allowed for marketing communications and retail activity to be in one place, thus facilitating 'conversations' between the retailer and consumer (Varley and Rafiq, 2004). The investment in digital marketing will increase the amount of ASOS related content online, with which their target consumers can engage. However, the content being uploaded on to social media and created by influencers must be optimised for search engines to ensure it reaches new audiences. Shankar et al. (2011) explain the importance of retailers using social media to engage in dialogue with consumers. Beighton explained that Instagram is a key player in the bid to increase conversation with their customers. With ASOS's target segment comprising 63% percent of Instagram users worldwide (Statista, 2019), this would appear to be an appropriate strategy.
技术和互联网的发展"为影响购物者的态度和行为提供了新的机会"(Shankar和Balasubramanian, 2009)。ASOS的目标是通过专注于数字营销和影响者活动来提高"与消费者对话的速度"。网络零售的出现实际上使营销沟通和零售活动能够集中在一起,从而促进了零售商和消费者之间的"对话"(Varley和Rafiq, 2004)。在数字营销上的投资将增加ASOS相关内容的在线数量,他们的目标消费者可以参与其中。然而,由有影响力的人上传到社交媒体上的内容必须为搜索引擎进行优化,以确保它能接触到新的受众。Shankar et al.(2011)解释了零售商使用社交媒体与消费者进行对话的重要性。Beighton解释说,Instagram是增加与客户交流的一个关键因素。由于ASOS的目标用户占全球Instagram用户的63% (Statista, 2019),这似乎是一个适当的战略。
Influencer marketing originates from a 1940s study which concluded that consumers are influenced by "secondhand information and opinion leaders" (Davies, 2019). In the past brands have used experts or celebrities. However, the rise of social media has created a world where everyone can be a potential influencer (Brown and Fiorella, 2013). Kadekova and Holiencinova (2018) state that "influencer marketing is one of the fastest growing tools in terms of getting new customers online", going on to explain that the correct use of this tool facilitates cost-effective marketing to promote goods through the use of creative content that is produced for the company and can reach the relevant consumers in a natural way (Kadekova & Holiencinova, 2018). Doubling the investment in influencer activity should therefore enable ASOS to meet their target of "growing new customers". ASOS' plan to double their investment in this marketing strategy "year on year" which is in line with their competitors. Another leading fashion e-retailer Boohoo.com relies heavily on influencers as part of their marketing strategy and in 2017 it was reported that it had increased influencer marketing budgets by 59% (Gilliand, 2017). Influencer marketing is a valuable tool for 'pure-players' as is compensates for the lack of "tangible indications about the quality of a product" (Emad Y, 2013) which is inherent in online retailing. If the consumer is able to see the clothes on a 'real person' not only does it draw them to the website but increases the likelihood of them purchasing online.
影响者营销起源于20世纪40年代的一项研究,该研究得出结论,消费者会受到"二手信息和意见领袖"的影响(戴维斯,2019)。在过去,品牌会聘请专家或名人。然而,社交媒体的崛起创造了一个每个人都可以成为潜在影响者的世界(Brown和Fiorella, 2013)。Kadekova和Holiencinova(2018)指出,"网红营销是获得在线新客户增长最快的工具之一",接着解释说,正确使用该工具有助于进行成本效益营销,通过使用为公司生产的创造性内容来促销商品,并能够以自然的方式到达相关消费者(Kadekova & Holiencinova, 2018)。因此,将对网红活动的投资增加一倍,应该能够使ASOS实现其"增长新客户"的目标。ASOS计划将在这一营销策略上的投资"逐年"翻一番,与竞争对手保持一致。另一家领先的时尚电子零售商Boohoo.com严重依赖网红作为其营销策略的一部分,在2017年,据报道,该公司将网红营销预算增加了59%(吉利兰德,2017年)。影响者营销对于"纯玩家"来说是一种有价值的工具,因为它弥补了在线零售中"产品质量的有形指标"的不足。如果消费者能够在"真人"身上看到衣服,不仅会吸引他们到网站上购物,还会增加他们在网上购物的可能性。
As part of ASOS' bid to "double investment in influencer activity", is the "summer of festivals programme" which involves top influencers attending a range of US music festivals and subsequently creating content to promote the brands offering. This is a key element of ASOS' strategy to "increase its US footprint", Akehurst and Alexander (1996) stated that for retailers internationalising is no longer merely an option but a necessity to avoid marginalisation. Evans et al. (2008) discussed the factors that drive retailers to internationalise, they concluded that profit growth was the most dominant factor, ASOS is no exception to this rule. Beighton in fact, admitted that it was a huge opportunity for ASOS to 'tap into' the $400 billion apparel market in the US. Academic literature highlights the that "the use of the online channel seems to reduce the traditional risk factors associated with international company development" (Pezderka & Sinkovics, 2011). E-retailers such as ASOS therefore, find it much easier to break into international markets. However, it is important that retailers remain aware of the risks inherent in internationalisation. Mir-Bernal, Guercini and Sadaba (2017) warn retailers that: "the fact the internet is available beyond national borders does not eliminate all the distances or liabilities associated with the internationalization process". ASOS through self-admission explained that their success was limited due to their lack of due diligence in clustering their target audience adequately. Sparks and Findlay (2001) maintain that insufficient knowledge of foreign markets can hinder retailers success when internationalising.
作为ASOS"对网红活动的双倍投资"计划的一部分,是"夏日音乐节计划",该计划包括顶级网红参加一系列美国音乐节,并随后创造内容来推广品牌产品。这是ASOS"增加其在美国的足迹"战略的关键元素,Akehurst和Alexander(1996)指出,对于零售商来说,国际化不再仅仅是一个选择,而是避免边缘化的必要条件。Evans等人(2008)讨论了推动零售商国际化的因素,他们得出的结论是利润增长是最主要的因素,ASOS也不例外。事实上,Beighton承认,对于ASOS来说,"进军"价值4000亿美元的美国服装市场是一个巨大的机遇。学术文献强调,"在线渠道的使用似乎减少了与国际公司发展相关的传统风险因素"(Pezderka & Sinkovics, 2011)。因此,像ASOS这样的电子零售商发现打入国际市场要容易得多。然而,重要的是,零售商仍然要意识到国际化所固有的风险。Mir-Bernal、Guercini和Sadaba(2017)警告零售商:"互联网可以跨越国界的事实并不能消除与国际化过程相关的所有距离或负债"。ASOS通过自我承认解释说,他们的成功是有限的,因为他们在充分聚集目标受众方面缺乏应有的努力。Sparks和Findlay(2001)认为,对国外市场的了解不足会阻碍零售商在国际化过程中取得成功。
Lockshin, Spawton and Macintosh (1997) argue that the continued fragmentation of markets is indisputable. Kalish et al. (1993) explain that a marketer's ability to cater to diversifying market segments is a measure of success. Beighton admits that until now the brand had treated the US as "one country" disregarding the difference in cultures, interests and expectations of US consumers. Whilst they are not performing poorly, Beighton does explain that "in the US we are probably a 6 out of 10 in comparison to the UK" (Green, 2019). Thus, the article explains that ASOS is "investing in clustering tech" to segment the US audience according to "time zone, climate and region", which will allow them to deliver relevant content to its US consumers. This relevant content will create brand awareness and preferences with consumers, that will ultimately translate into consumer spending (Tellis, 2005).
Lockshin, Spawton和Macintosh(1997)认为市场的持续分裂是无可争议的。Kalish等人(1993)解释说,营销人员迎合多样化细分市场的能力是衡量成功的标准。贝顿承认,到目前为止,该品牌一直将美国视为"一个国家",忽视了美国消费者在文化、利益和期望方面的差异。虽然他们的表现并不差,但贝顿解释说,"在美国,我们可能是6(满分10分)与英国相比"(格林,2019年)。因此,这篇文章解释说,ASOS正在"投资集群技术",以根据"时区、气候和地区"划分美国受众,这将允许他们向美国消费者提供相关内容。这些相关内容将在消费者中创造品牌意识和偏好,并最终转化为消费者支出(Tellis, 2005)。
An increase in international operations necessarily results in a larger the environmental footprint for a retailer. Globalisation has increased the importance of environmental concerns which in turn has led to academics and businesses identifying ways to manage the issue of sustainability within retail. Global supply chains have led to the "exploitation of foreign workers and the environment" (Gorg, Hanley and Seric, 2018). Walker and Jones (2012) discuss sustainable supply chain management as a way of managing these issues, which involves retailers being held responsible for environmental performance of their suppliers. Thus, an appropriate form of action that ASOS can take to manage their global footprint, is to practice sustainable supply chain management. The article indicates that ASOS is already addressing some of the issues arising from a global supply chain when they speak of their "modern slavery commitment" which ensures garment workers have fair pay and good working conditions.
对于零售商来说,国际业务的增加必然会导致更大的环境足迹。全球化增加了环境问题的重要性,这反过来又导致学术界和商界找到了管理零售可持续性问题的方法。全球供应链导致了"对外国工人和环境的剥削"(Gorg, Hanley和Seric, 2018)。Walker和Jones(2012)讨论了可持续供应链管理作为管理这些问题的一种方式,其中包括零售商对其供应商的环境绩效负责。因此,ASOS可以采取的一种适当的行动形式来管理他们的全球足迹,是实践可持续的供应链管理。文章指出,当ASOS谈到他们的"现代奴隶制承诺",即确保服装工人有公平的工资和良好的工作条件时,他们已经在解决全球供应链中出现的一些问题。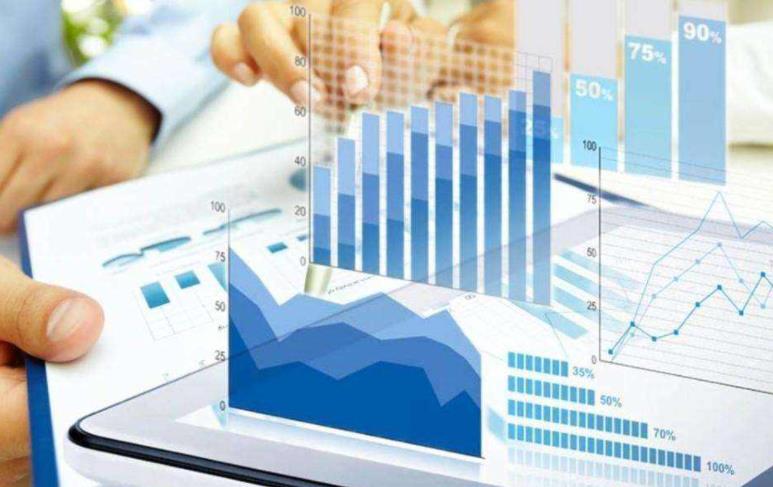 Sustainability has become an important topic for 21st century consumers (Bernyte, 2018). ASOS is aware of this and in the article Beighton states that "[sustainability] is an area of focus for the business". Academic literature marks the rise of the buyer-centric revolution (Mitchell, 2004). Ravi et al. (2009) explain that "consumers are empowered by the information that technology makes available". Something that is mirrored in Beighton's words as he details "consumers being more connected and aware of things than before", specifically, consumers are becoming increasingly more aware of the impact that their buying decisions have on the planet and are beginning to expect more sustainable practice from retailers. The better the retailers are able to respond to consumer expectations, the more advocacy that is created for the brand (Kozinets, Handelman, 2004). The article explains that ASOS is mindful that sustainability is an expectation of their consumers, and whilst they are conscious of the fact that it is not dominating demand, they believe that in the future it will become a "defining feature". Thus, as outlined in the article, they are taking appropriate action within the business, such as investing in packaging, which is now "100% recyclable" and producing more environmental clothing with the launch of jeans made from "100% recycled material".
可持续性已经成为21世纪消费者的一个重要话题(Bernyte, 2018)。ASOS意识到了这一点,Beighton在文章中指出"[可持续性]是业务关注的一个领域"。学术文献标志着以买方为中心的革命的兴起(Mitchell, 2004)。Ravi等人(2009)解释说,"技术提供的信息赋予了消费者权力"。这一点也反映在贝顿的描述中,他详细描述了"消费者比以前更有联系,更了解事物",具体来说,消费者越来越意识到自己的购买决定对地球的影响,并开始期待零售商采取更可持续的做法。零售商越能对消费者的期望做出反应,品牌的宣传力度就越强(Kozinets, Handelman, 2004)。文章解释说,ASOS意识到可持续性是他们的消费者的期望,虽然他们意识到它并不是主导需求的事实,但他们相信在未来它将成为一个"定义性特征"。因此,正如文章中所述,他们在企业内部采取了适当的行动,例如投资包装,现在是"100%可回收"的,并推出了用"100%可回收材料"制成的牛仔裤,生产更环保的服装。
The e-commerce channel in retail is growing significantly, more so the number of 'pure-players' within the retailing environment. Thus, it is important that online retailers are able to use appropriate retail marketing theory within practice to ensure success. ASOS has drawn upon a range of theories, such as marketing communications, internationalisation of retail and segmentation of markets to help them meet the targets outlined in the article, most of which were successful in application to the online retail channel. However, it is important that online retailers remain aware of aspects such as segmentation particularly when venturing into international markets. Although this might seem bypassable due to the dynamic nature of the online environment, it can hinder performance. It is also recommended that they adopt a sustainable supply chain management process to deal with contemporary issues surrounding the environment. ASOS and online retailers must remain aware of customer centric attitudes to retailing today and ensure that they create relevant content using the appropriate digital strategies and media in order to target the correct market segments, they must also comply with changing consumer attitudes to ensure the successful acquisition of new customers and their continued engagement with brand both locally and internationally.
零售领域的电子商务渠道正在显著增长,零售环境中"纯玩家"的数量也在增长。因此,网络零售商能够在实践中运用适当的零售营销理论来确保成功是很重要的。ASOS采用了一系列的理论,如营销沟通、零售国际化和市场细分,以帮助他们实现文章中概述的目标,其中大多数成功应用于在线零售渠道。然而,重要的是,在线零售商保持对细分等方面的了解,特别是当冒险进入国际市场时。尽管由于在线环境的动态特性,这似乎可以绕过,但它可能会影响性能。还建议他们采用可持续的供应链管理过程,以处理当代环境问题。ASOS和在线零售商必须保持以客户为中心的零售态度,并确保他们使用适当的数字策略和媒体创建相关内容,以瞄准正确的细分市场,他们还必须遵守不断变化的消费者态度,以确保成功获得新客户,并继续与本地和国际品牌合作。
留学生论文相关专业范文素材资料,尽在本网,可以随时查阅参考。本站也提供多国留学生课程作业写作指导服务,如有需要可咨询本平台。