Executive Summary
Facing more and more severe energy shortage and economic pressure, governments and automobile enterprises all over the world generally realize that the replacement of traditional automobiles by new energy vehicles has become a general trend. In order to create a good environment for new energy vehicles, the Chinese government also encourages the development of new energy vehicles through various economic incentives. In this context, the Chinese market has attracted many enterprises to invest and carry out business. Tesla Company cited in this paper is a good example.
面对日益严峻的能源短缺和经济压力,世界各国政府和汽车企业普遍意识到,以新能源汽车替代传统汽车已成为大势所趋。为了给新能源汽车创造良好的环境,中国政府还通过各种经济激励措施鼓励新能源汽车的发展。在此背景下,中国市场吸引了众多企业前来投资兴业。本文引用的特斯拉公司就是一个很好的例子。
As a well-known brand of electric vehicles, Tesla is still in the stage of exploration and development in the Chinese market. Therefore, this report will take Tesla as the case study object, take the literature as the main information source, analyze the problems that Tesla encountered in implementing its business strategy in the Chinese market, and discuss the opportunities and challenges faced by the company, in order to provide reference suggestions for Tesla.
作为电动汽车的知名品牌,特斯拉在中国市场仍处于探索和发展阶段。因此,本报告将以特斯拉为案例研究对象,以文献资料为主要信息来源,分析特斯拉在中国市场实施经营战略所遇到的问题,探讨特斯拉面临的机遇和挑战,为特斯拉提供参考建议。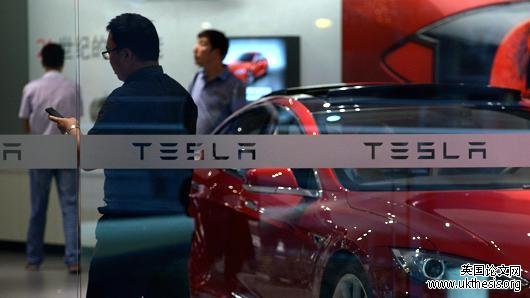 Introduction
In 2003, a group of engineers who wanted to prove that electric vehicles were better, faster, and more fun to drive than electric vehicles created Tesla, an American electric vehicle and energy company that produces and sells electric vehicles, solar panels, and energy storage equipment (Tesla 2019). Since Tesla officially announced its entry into China in 2014, it has been difficult to occupy a leading market position and its profits have been declining. According to data published in Tesla's annual report for 2018, China's regional income in 2018 was $1.757 billion, down 15.4% from a year earlier (Tesla 2019). The purpose of this paper is to analyze the problem of Tesla's difficulty in exploiting the Chinese market. Firstly, this paper describes Tesla's business in China, and then discusses in detail the obstacles of Tesla's business in the Chinese market. In addition, this paper analyses the opportunities and challenges Tesla faces, and gives corresponding suggestions, hoping to provide reference value for Tesla.
2003年,一群希望证明电动汽车比电动汽车更好、更快、更有趣的工程师创造了特斯拉,一家生产和销售电动汽车、太阳能电池板和储能设备的美国电动汽车和能源公司。自特斯拉于2014年正式宣布进入中国以来,它一直很难占据领先的市场地位,利润一直在下降。根据特斯拉2018年年度报告中公布的数据,中国2018年的地区收入为17.57亿美元,较上年同期下降了15.4%。本文旨在分析特斯拉在中国市场开发中存在的困难。本文首先介绍了特斯拉在中国的业务,然后详细讨论了特斯拉在中国市场的业务障碍。此外,本文还分析了特斯拉面临的机遇和挑战,并提出了相应的建议,以期为特斯拉提供参考价值。#p#分页标题#e#
Tesla's business analysis in China
Tesla places great importance on the Chinese market. It is related to Tesla's own development strategy and the special strategic position of the Chinese auto market. The company believes that China's huge consumer groups will be drawn by the differences and scarcity of products. There are two main types of Tesla's business services in China: automobile sales related business and after-sales service.
特斯拉非常重视中国市场。这关系到特斯拉自身的发展战略和中国汽车市场的特殊战略地位。该公司认为,中国庞大的消费群体将被产品的差异性和稀缺性所吸引。特斯拉在中国的业务服务主要有两种:汽车销售相关业务和售后服务。
Firstly, sales of complete vehicles and the sale of related parts are the main business of Tesla. Unlike traditional vehicle sales channels, Tesla has no dealers (Engle 2018). Online contact with consumers in the form of an experience store. Interested consumers can go to the experience store to experience Tesla car products, then make an appointment for a test drive and online ordering.
一是整车销售及相关零部件销售是特斯拉的主营业务。与传统的汽车销售渠道不同,特斯拉没有经销商,以体验店的形式与消费者进行在线联系。感兴趣的消费者可以到体验店体验特斯拉汽车产品,然后预约试驾和在线订购。
Also, there are three principal forms of after-sales service launched by Tesla: maintenance services, battery related services and used car value-added services (Tesla 2019). The first is maintenance services. There are for two ways: First, cloud services, consumers can self-diagnose and troubleshoot glitch through the service content stored in advance. The second is the service center, where customers can make repairs by making an appointment to the service center. Tesla has established fixed and mobile service centers in large and medium cities. The second is battery-related services. After the car was sold, Tesla installed a charging device for the customer to build a super solar charging station to charge the customer for free. Finally, the second-hand car value-added service. Since April 2013, Tesla has pledged to repurchase customers' used cars within 36-39 months of the delivery of Model S.
此外,特斯拉还推出了三种主要的售后服务形式:维护服务、电池相关服务和二手车增值服务。一是维修服务。有两种方法:一是云服务,消费者可以通过预先存储的服务内容进行自我诊断和故障排除。第二个是服务中心,客户可以预约到服务中心进行维修。特斯拉在大中型城市建立了固定和移动服务中心。第二个是与电池相关的服务。汽车售出后,特斯拉为客户安装了充电装置,为客户建造了一个超级太阳能充电站,为客户免费充电。最后,二手车增值服务。自2013年4月起,特斯拉承诺在S型车交付后36-39个月内购回客户的二手车。#p#分页标题#e#
Tesla's issue in China market
Promotion strategy ineffectively
Tesla adopted the word-of-mouth promotion strategy in the promotion of electric vehicles. In other words, Tesla abandoned the traditional advertising, relying mainly on social media, blog forums, word of mouth and other means to promote its products. For example, Google President Larry Page and Hollywood famous star Schwarzenegger are Tesla users (Alghalith 2018). They have a lot of fans, which is equivalent to a free promotion for Tesla. And Tesla updates every step of the company's progress every month on the blog. However, in the Chinese market, the way Chinese consumers receive foreign information is limited (Alghalith 2018). Therefore, the promotion of social media through foreign media has little impact on Chinese potential consumers. On the other hand, China's old high-end cars are heavily advertised in China, allowing more people to understand their brands, accumulate market resources and develop potential customers through advertising (Alghalith 2018). Therefore, Tesla's strategy of relying on user word-of-mouth promotion without any paid advertising will make Tesla difficult to be known by more consumers in China.
特斯拉在电动汽车推广中采用了口碑推广策略。换句话说,特斯拉放弃了传统的广告方式,主要依靠社交媒体、博客论坛、口碑等手段来推广其产品。例如,谷歌总裁拉里·佩奇和好莱坞著名明星施瓦辛格是特斯拉用户。他们有很多粉丝,这相当于特斯拉的免费促销活动。特斯拉每月都会在博客上更新公司发展的每一步。然而,在中国市场,中国消费者接收外国信息的方式是有限的=。因此,通过外国媒体推广社会媒体对中国潜在消费者的影响很小。另一方面,中国的老款高端车在中国大量投放广告,让更多的人了解自己的品牌,积累市场资源,并通过广告开发潜在客户。因此,特斯拉依靠用户口碑推广而不做任何付费广告的策略,将使特斯拉在中国的消费者难以知晓。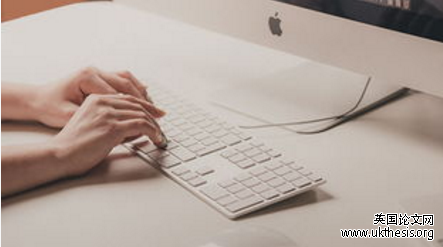 Threats
As one of the largest foreign-funded automobile enterprises in China, Tesla has faced many serious challenges. One noticeable challenge is the fierce competition from local firms in the market. From the perspective of the current market structure, huge numbers of local automobile enterprises in China are responsible for the production and sales of new energy vehicles. That is, local automobile firms domain a strong position in Chinese market. The main reason is the subsidy policy from Chinese government. Dixon (2018) reported that Chinese government has promote subsidies for new energy vehicles from 2016 to 2020. The new energy vehicles which meet the rules can receive subsidies. Actually, most Chinese local electronic vehicles are benefit from this policy. Unlike the local vehicle firms such as BYD, Tesla has no new energy vehicles in the list of subsidies. As a result, customers prefer to purchase new energy vehicles from the local enterprise instead of Tesla because of their lower prices. There is no doubt that the sales volume of the local vehicle firms sharply rises. Demandt (2018) points out that sales of Chinese local vehicle enterprise rose by 5.2% in 2017, but sales of foreign-funded companies were only up 0.8%. Obviously, Tesla has suffered attack because of fierce competition in the market and the price disadvantage. It is reported that BYD which has become the largest seller of electric vehicles in the world sold over 96,000 new energy vehicles in 2016. On the contrary, Tesla only sold 83,922 vehicles (China Hand 2017). This data implies that Tesla has met challenges from competitors.#p#分页标题#e#
作为中国最大的外资汽车企业之一,特斯拉面临着许多严峻的挑战。一个明显的挑战是来自当地企业的激烈竞争。从目前的市场结构来看,中国有大量的本土汽车企业负责新能源汽车的生产和销售。也就是说,中国本土汽车公司在中国市场占有很强的地位。主要原因是中国政府的补贴政策。Dixon(2018)报告称,中国政府已从2016年到2020年推动新能源汽车补贴。符合规定的新能源汽车可以获得补贴。实际上,大多数中国本土的电子汽车都受益于这一政策。与比亚迪等当地汽车公司不同,特斯拉在补贴清单中没有新能源汽车。因此,由于价格较低,客户更愿意从当地企业而不是特斯拉购买新能源汽车。毫无疑问,当地汽车公司的销售量急剧上升。德曼特(2018)指出,2017年中国本土汽车企业的销售额增长了5.2%,而外资企业的销售额仅增长了0.8%。显然,由于市场竞争激烈和价格劣势,特斯拉受到了攻击。据报道,比亚迪已成为全球最大的电动汽车销售商,2016年销售了96000多辆新能源汽车。相反,特斯拉仅售出83922辆汽车。这一数据意味着特斯拉已经迎接了竞争对手的挑战。
What's more it is not the only issues Tesla is facing. Another challenge is the technological problem that the whole industry has been faced with. As a kind of new energy, electronic vehicles did not have a long history. As a result, the technology of electronic vehicles has not been improved. Toma (2017) reported that the electronic vehicle companies have faced huge challenges from the technology of these cars. Battery life is still short and features and functionality of battery in electronic cars have not been improved since 2006, which means that the life of electronic cars is shorter than the one of traditional cars. Additionally, the shortage of Lithium also brings enterprise technological challenges. Enterprise used to apply hybrids in the new energy cars, while later they use Lithium to replace hybrids. However, Lithium is a limited resource, which means that companies may meet problem from the shortage of battery in the new energy cars.
而且,这并不是特斯拉面临的唯一问题。另一个挑战是整个行业所面临的技术问题。电子汽车作为一种新能源,历史不长。因此,电子汽车的技术没有得到改善。TOMA(2017)报告称,电子汽车公司面临着这些汽车技术的巨大挑战。电池寿命仍然较短,自2006年以来,电子汽车电池的特性和功能没有得到改善,这意味着电子汽车的寿命比传统汽车短。此外,锂的短缺也给企业带来了技术挑战。企业过去在新能源汽车中使用混合动力,而后来他们使用锂来取代混合动力。然而,锂是一种有限的资源,这意味着公司可能会遇到新能源汽车电池短缺的问题。
Opportunities
Although Tesla has faced various challenges in its business operation, it is still provided with opportunities. Firstly, Chinese people begin to put more emphasis on the environment protection. In recent years, PM2.5 was proved to be a serious factor of diseases. Additionally, as many factories exhaust gas illegally and many mobile vehicles did not reach the exhaust pollution, this situation became more serious. It is reported that China has become the largest gas emission country in the world, overtaking the United States (The Guardian 2015). In order to protect the environment and dispel people's concerns about air pollution, Chinese government has promote policy to restrict the emission of gas. The implement of this policy had a huge influence on automobile enterprises. As the emission standards have been raised, the traditional automobile manufacturers will be affected. However, new energy automobile market will benefit from it, which means that Tesla gain huge opportunity from this policy. Today, huge numbers of young people have become main consumers to purchase vehicles. Different from elder people, they tend to have a new energy car because of their environmental protection concept. As a result, electronic vehicle has been popular in the Chinese market. Unlike the depression of sales volume in China in recent years, McCarthy (2018) pointed out that 'electric car sales are surging In China' and nearly 579 thousand electronic cars are purchased by Chinese customers in 2017.#p#分页标题#e#

尽管特斯拉在其业务运营中面临各种挑战,但仍有机会。首先,中国人开始更加重视环境保护。近年来,PM2.5被证明是一种严重的疾病因素。此外,由于许多工厂非法排放废气,许多机动车辆没有达到废气污染的程度,这种情况变得更加严重。据报道,中国已成为世界上最大的天然气排放国,超过美国。为了保护环境,消除人们对空气污染的担忧,中国政府出台了限制天然气排放的政策。这一政策的实施对汽车企业产生了巨大的影响。随着排放标准的提高,传统的汽车制造商也将受到影响。然而,新能源汽车市场将从中受益,这意味着特斯拉从这一政策中获得了巨大的机遇。今天,大量的年轻人已经成为购买汽车的主要消费者。与老年人不同的是,由于他们的环保理念,他们倾向于拥有一辆新能源汽车。因此,电子汽车在中国市场上得到了广泛的应用。与近年来中国销量低迷不同,麦卡锡(2018)指出,"中国电动汽车销量激增",2017年中国消费者购买了近57.9万辆电动汽车。

Besides that, Tesla may also gain opportunity because of the popularization of charging positions. In the previous time, the number of charging positions cannot meet the demands of new energy vehicles. It is a big problem for Chinese drivers who have electronic cars to charge for them. However, this problem may be improved in the future. Liu (2018) stated that Chinese governments has made effort to increase charging stations recently. Having heard some recent news from a nationwide charging network, Chinese government decides to increase 12,000 charging stations in order to allow nearly five million electronic cars to be charged by 2020. Additionally, China will also establish 4.8 million power stations and 500,000 will be open to the public. This may be the good news for Tesla. Thanks to the policy of popularization of charging stations in China, electronic vehicles may not only be charged at home, but also be charged outside at any time. Those who used to worry about charging problem may be satisfied with the policy and their degree of worry may be decreased. Under the help of charging positions, the gap between electronic cars and gasoline vehicles may be narrowed. As a result, it may be possible for an increasing number of drives to purchase new energy vehicles.

除此之外,特斯拉还可能因为充电位置的普及而获得机会。以前,充电位置的数量不能满足新能源汽车的需求。对于拥有电子汽车的中国司机来说,这是一个大问题。然而,这个问题将来可能会得到改善。刘(2018)表示,中国政府最近已努力增加充电站。在听到全国性充电网络的一些最新消息后,中国政府决定增加1.2万个充电站,以便在2020年前为近500万辆电子汽车充电。此外,中国还将建立480万个发电站,50万个向公众开放。这可能是特斯拉的好消息。由于我国充电站的普及政策,电子车辆不仅可以在国内充电,而且可以随时在国外充电。过去担心收费问题的人可能会对政策感到满意,他们的担心程度可能会降低。在充电位置的帮助下,电子汽车和汽油汽车之间的差距可能会缩小。因此,可能会有越来越多的驱动器购买新能源汽车。#p#分页标题#e#

Conclusion
Through the above case studies, we can sum up the main problems faced by Tesla. Tesla's profit is declining and competitors are seizing the market. This does not mean that Tesla's products have problems. The reason is the problem of marketing strategy. Emphasizing customer value and implementing value-oriented strategy is the way Tesla should take. At the same time, Tesla's lack of accurate brand positioning and marketing mix strategy, the drastic price reduction measures contradict Tesla's strategy of positioning high-end market. In addition, the decline in sales also shows that the promotion is not enough, it is very important to expand sales channels and increase the intensity of promotion.

通过以上案例研究,可以总结出特斯拉面临的主要问题。特斯拉的利润在下降,竞争对手正在抢占市场。这并不意味着特斯拉的产品存在问题。原因是营销策略的问题。强调客户价值和实施价值导向战略是特斯拉应该采取的方式。同时,特斯拉缺乏准确的品牌定位和营销组合策略,大幅降价措施与特斯拉定位高端市场的策略相矛盾。此外,销售量的下降也表明促销力度不够,扩大销售渠道,加大促销力度是非常重要的。

Recommendations
Price strategy
As China's auto market becomes more mature, consumers are getting more and more rational in choosing, combined with the convenience of information exchange, the price of luxury cars is becoming increasingly transparent. It is no longer appropriate for automobile manufacturers to earn the trust price difference of loyal customers by setting exorbitant prices, then offering substantial discounts to attract potential customers. Automobile consumption has changed from luxury consumption to finished product quality consumption. Honest and reasonable price is the performance of respecting the market rules of consumers. Therefore, Tesla needs to return to the original pricing strategy, that is, the US market price plus freight and various taxes and fees.
随着中国汽车市场的日趋成熟,消费者的选择越来越理性,再加上信息交流的便利性,豪华车的价格也越来越透明。汽车生产企业再也不适合通过设定过高的价格来赚取忠诚客户的信任差价,然后提供大量的折扣来吸引潜在客户。汽车消费从奢侈品消费向成品质量消费转变。诚实合理的价格是尊重消费者市场规则的表现。因此,特斯拉需要回到原来的定价策略,即美国市场价格加上运费和各种税费。
Place strategy
Tesla's marketing channel is experiential store sales model, but the effect of this model in China is not good. Therefore, Tesla still needs to take the following measures to improve.
特斯拉的营销渠道是体验式商店销售模式,但在中国这种模式的效果并不好。因此,特斯拉仍需采取以下措施加以改进。#p#分页标题#e#
Firstly, Tesla can cooperate with local e-commerce platforms in China to expand sales channels. Despite Tesla's online sales function on China's official website, it is necessary to build additional sales windows for online sales platforms with huge user groups such as Tianmao and Jingdong, considering the consumption habits of Chinese consumers and the convenience of payment. People who search for Tesla cars or similar products on the e-commerce platform tend to have a clear purchasing purpose, and their willingness to consume is stronger than those who browse on the general search engine, so Tesla can more easily target customers.

首先,特斯拉可以与中国本土的电子商务平台合作,拓展销售渠道。尽管特斯拉在中国官方网站上拥有在线销售功能,但考虑到中国消费者的消费习惯和支付的便利性,有必要为天猫、京东等拥有庞大用户群的在线销售平台建立额外的销售窗口。在电子商务平台上搜索特斯拉汽车或类似产品的人往往有明确的购买目的,他们的消费意愿比浏览一般搜索引擎的人更强,因此特斯拉可以更容易地瞄准客户。
In addition, consumers often want to have a more comprehensive understanding of Tesla's actual use experience, including not only driving control but also routine maintenance and charging. So Tesla can try to offer a paid short-term lease to potential customers, giving them ample time to understand the superior experience of Tesla cars, dispel their doubts and anxiety about new energy vehicles in all aspects, and at the same time, it can play a very good role in promoting and displaying their family and colleagues when these target customers drive home or work.
此外,消费者通常希望对特斯拉的实际使用经验有更全面的了解,包括驾驶控制,以及日常维护和充电。因此,特斯拉可以尝试向潜在客户提供短期有偿租赁,让他们有足够的时间了解特斯拉汽车的优越体验,消除他们对新能源汽车的各个方面的疑虑和焦虑,同时,在这些目标实现时,它可以在促进和展示他们的家人和同事方面发挥非常好的作用。客户开车回家或上班。

Promotion strategy
Armstrong et al. (2015) indicated that satisfying consumer psychology is the key to successful marketing strategies. Tesla can encourage consumers to buy Tesla's products by incorporating the discount of used cars into the sales promotion strategy of new vehicles. If the replaced old car is also Tesla product, it can be renovated by the government and provide warranty and then sold at a more preferential price for the second time to achieve another level of preferential promotion. Meanwhile, Tesla can use reality shows and other forms to prove that Tesla can achieve long-distance travel, which can increase attention, and also can dispel potential customers' concerns about the endurance of new energy vehicles. Additionally, the company could consider setting up some environmental protection funds in the name of Tesla to study the technology of air pollution control. It could also organize some public welfare activities with environmental protection as the theme and sponsor some documentaries with environmental protection as the title, so that Tesla's brand can be equated with green environmental protection and establish a brand image that actively participates in environmental protection in the market.#p#分页标题#e#

Armstrong等人(2015)表明,满足消费者心理是成功营销策略的关键。特斯拉可以鼓励消费者购买特斯拉的产品,将旧车折扣纳入新车促销策略。如果更换的旧车也是特斯拉产品,政府可以对其进行翻新并提供保修,然后再以更优惠的价格再次销售,以达到另一个级别的优惠促销。同时,特斯拉还可以通过实况转播等形式证明特斯拉能够实现长途旅行,提高关注度,也可以消除潜在客户对新能源汽车耐久性的担忧。此外,公司可以考虑以特斯拉的名义设立一些环境保护基金,研究空气污染控制技术。还可以组织一些以环保为主题的公益活动,赞助一些以环保为标题的纪录片,使特斯拉的品牌等同于绿色环保,树立积极参与市场环保的品牌形象。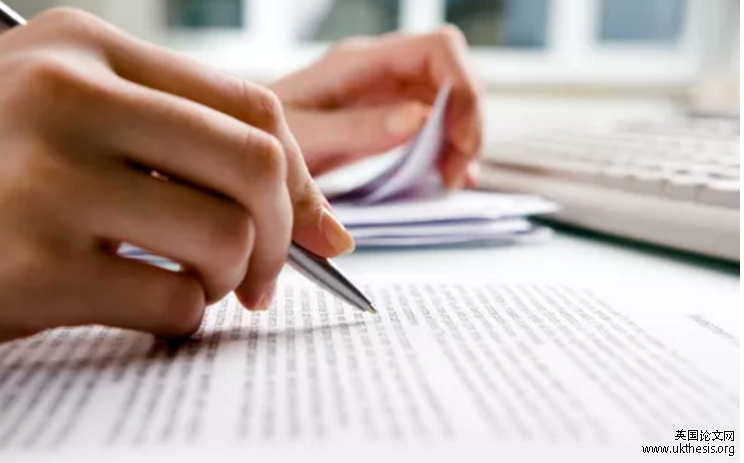 References
Alghalith, N 2018, 'Tesla: innovation with information technology',
International Journal of Business Research & Information Technology
, vol. 5,
no. 1, pp. 37-50, viewed 1 April 2019, <http://eds.b.ebscohost.com.ezproxy.utas.edu.au/eds/detail/detail?vid=1&sid=37dd7ff1-2844-48b8-a2b7-3a10eed57733%40sessionmgr103&bdata=JnNpdGU9ZWRzLWxpdmU%3d#AN=133947235&db=bsu>.
Armstrong, G, Adam, S, Denize, S & Kotler, P 2015,
Principles of marketing
, 6th edn, Pearson, Australia.
China Hand 2017,
The road ahead: China's automobile market
, The Economist Intelligence Unit Limited, viewed 10 April 2019, <http://www.eiu.com/industry/article/815926465/the-road-ahead-chinas-automobile-market/2017-10-02>.
Demandt, B 2017,
China car sales analysis 2017 – brands, car sales base
,
viewed 10 April 2019, <http://carsalesbase.com/china-car-sales-analysis-2017-brands/>.
Dixon, T 2018,
Chinese electric vehicle subsidy changes in 2018 — the
details
, Clean Technica, viewed 10 April 2019, <https://cleantechnica.com/2018/01/06/chinese-electric-vehicle-subsidy-changes-2018-details/>.
Engle, J 2019,
Tesla: price cuts spark Chinese fury
, Seeking Alpha, viewed 10 April 2019, <https://seekingalpha.com/article/4246456-tesla-price-cuts-spark-chinese-fury>.
Engle, J 2018,
What is Tesla's China strategy
, Seeking Alpha, viewed 12 April 2019, <https://seekingalpha.com/article/4186397-teslas-china-strategy>.
Ferris, R 2018,
Tesla cuts prices on Model X and Model S in China after
Beijing reduces US auto tariffs
, CNBC, NJ, viewed 10 April 2019, <https://www.cnbc.com/2018/12/14/tesla-cuts-prices-in-china-after-country-reduces-us-auto-tariffs.html>.
Liu, YY 2018, #p#分页标题#e#
China strives to speed up development of EV charging stations
, Renewable Energy World, viewed 10 April 2019, <https://www.renewableenergyworld.com/articles/2018/06/china-strives-to-speed-up-development-of-ev-charging-stations.html>
McCarthy, N 2018,
Electric car sales are surging in China
, Forbes, viewed 10 April 2019, <https://www.forbes.com/sites/niallmccarthy/2018/06/01/electric-car-sales-are-surging-in-china-infographic/#792bb551d1f7>.
Shane, D 2018,
Tesla's plan to make cars in China won't be easy to pull off
, CNN, NY, viewed 12 April 2019, <https://money.cnn.com/2018/07/19/technology/tesla-china-factory/index.html>.
Szymkowski, S 2017,
Refreshed Buick Envision revealed for China,
Detroit,
viewed 10 April 2019, <http://gmauthority.com/blog/2017/11/refreshed-buick-envision-revealed-for-china/>.
Tesla 2019, Tesla, Shanghai, viewed 10 April 2019, <https://www.tesla.com/>.
The Guardian 2015,
China to limit carbon emissions for first time, climate
adviser claims
, The Guardian, viewed 10 April 2019, <https://www.theguardian.com/environment/2014/jun/03/china-pledges-limit-carbon-emissions>.
Toma, S 2017,
Six problems with electric cars that nobody talks about
, Auto Evolution, viewed 12 April 2019, <https://www.autoevolution.com/news/six-problems-with-electric-cars-that-nobody-talks-about-112221.html>.