What's a thesis statement?how to write a good thesis statement?Your thesis will look a bit different depending on the type of essay you're writing. But the thesis statement should always clearly state the main idea you want to get across. Everything else in your essay should relate back to this idea.This article provides tips for your thesis statement.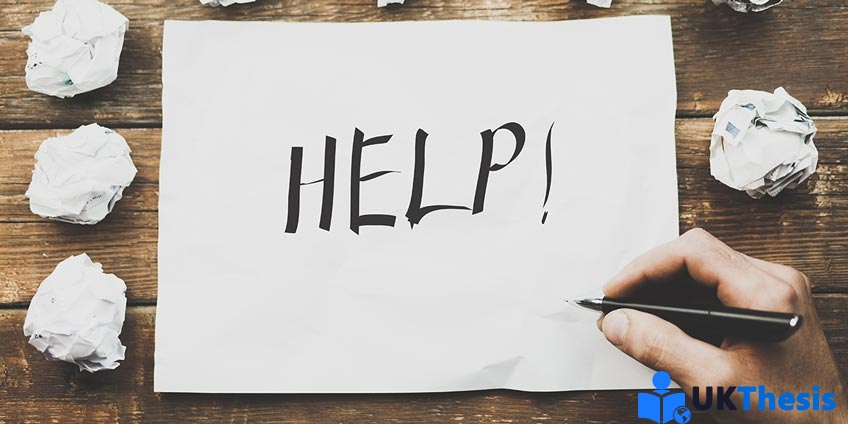 一、what's a thesis statement(thesis statement qualities )
Among different variations of thesis statements, there are two distinct groups: poor and strong thesis statements. A good thesis statement has several qualities that make it. First of all, its length. There is no single rule of how long should a thesis be; it depends on the idea you try to convey. Usually, the thesis statement's length varies from 30 to 40 words. In terms of the thesis statement format, it should be a single concise sentence with two clauses, usually independent (opinion) and dependent (reason).
在不同的命题变体中,有两种截然不同的类型:弱命题和强命题。一个好的论点陈述有几个特质。首先是它的长度。一篇论文的长度没有统一的规定;这取决于你想表达的意思。通常,论文的长度在30到40个单词之间。在主题句格式方面,它应该是一个简洁的句子,由两个从句组成,通常是独立的(意见)和独立的(原因)。
The second quality of a good thesis statement is its position. A thesis statement should be placed at the beginning of an essay, usually within the last two sentences of an introduction.
Finally, if you convey an argumentative thesis, it must be strong. A strong thesis is not obvious and provides the idea that can be argued (e.g., peanut sandwich is fun to eat because it slides around). If you struggle to come up with a good thesis statement, you may apply for essay help.
最后,如果你传达的是一个议论文,它必须是强有力的。一个强有力的论点不是显而易见的,而是提供了可以辩论的观点(例如,花生三明治吃起来很有趣,因为它会滑来滑去)。如果你很难想出一个好的论文陈述,你可以申请论文帮助。
二、Types of thesis statements
When you conduct a thesis paper, keep in mind different types of thesis statements. There are explanatory, argumentative, and analytical types of thesis statements.
Explanatory thesis statement
Explanatory thesis statement falls into the informative category of thesis statements. It provides only factual information and does not express any personal opinions or persuasions. Among other examples of thesis statements, you may find that explanatory thesis statements are called expository. An explanatory thesis fits perfectly in an expository essay as well. For example: "A healthy lifestyle includes variable diet, adequate sleep schedule, and regular physical exercises."
解释性论点句属于论点句的信息性范畴。它只提供事实信息,不表达任何个人意见或说服。在主题陈述的其他例子中,你可能会发现解释性的主题陈述被称为说明文。解释性的论点也完全适合于说明文。例如:"健康的生活方式包括多样化的饮食、充足的睡眠时间和定期的体育锻炼。"
Argumentative thesis statement
Another example of thesis statement is an argumentative one. It falls into the persuasive category and provides a controversial idea that must be supported by argumentation. Answering the question of how to do a thesis statement for an argumentative essay, you may start with a personal opinion on the subject discussed in the essay. It is not purely subjective discussion but argumentation of the claimed position that may be criticized and disputed. The body of the argumentative essay uses examples and pieces of evidence to support the personal opinion. Example of an argumentative thesis: Shakespear's Macbeth explores justification of violence as a part of a self-fulfilling prophecy.
论点陈述的另一个例子是议论文。它属于有说服力的一类,提供了一个有争议的观点,必须有论证来支持。回答如何做一个论点陈述的问题,一个议论文,你可以开始一个个人的观点,在文章中讨论的主题。这不是纯粹的主观讨论,而是对所主张的立场的论证。议论文的主体部分使用例子和证据来支持个人观点。论证论点的例子:莎士比亚的《麦克白》将暴力正当化作为自我实现预言的一部分。
Analytical Thesis Statement
An analytical thesis statement is a thesis sentence that breaks down the idea or an issue into different parts. It gives a reader a roadmap for the issue analysis in the argumentative paper. An analytical thesis statement is a part of the informative thesis category. For example, the hit song "Missing You" is about the feeling of sadness after a loved one passes away.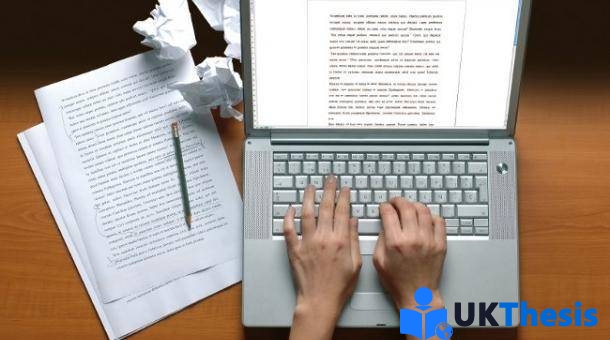 三、how to write a good thesis statement
Pick a primary question to answer and come up with a clear, concise response to it in a thesis statement. All essays should have a thesis statement because it is the basic element of nearly any type of paper—apart from perhaps creative writing.
Students commonly spend a lot of time formulating rough ideas without knowing what a thesis statement should include. When writing any type of academic paper, it is important to have an organized system to complete the task promptly.
Here are some tips for formulating a good thesis statement:
Brainstorming is a must! Work along with your peers, family members, or tutors to come up with a list of brilliant ideas and choose a topic based on them. This will help to create a claim. After selecting the topic, try narrowing down the idea to develop a catchy, concise, and clear statement.
头脑风暴是必须的!和你的同龄人、家庭成员或导师一起想出一个绝妙的点子清单,并根据这些想法选择一个主题。这将有助于创建一个索赔。选好主题后,试着缩小主题范围,形成一个朗朗上口、简洁明了的陈述。
Formulate a research question. Here you will need to come up with a research question that you will answer. For example: What are the main factors that lead people to depression and how can it be avoided?
Find an answer and take a position. After you have asked the question, you need to answer it and show your opinion. For example, The main factors that lead to depression are emotional and physical distress, and depression.
Narrow and focus. We can't stress this enough: a well-written paper should not be filled with general information. A writer's goal is to prove a unique point about their topic. Make sure it is reflected in the thesis.
Support your answer with reasoning and evidence. It will help you discover more evidence and sources which can, in turn, help you with further steps for writing your essay.
Use bold language. Avoid passive voice to sound more confident. Apps like Hemingwayapp will help to avoid wordiness and other things that make reading difficult.
Trump the counterargument. Not everyone is going to agree with the points that you make or your argument as a whole. To combat this effectively, find the strongest opposing points to your thesis; then, challenge the counterargument head-on in a body paragraph and present why your point is indeed better.
Check if it fits! Writers will commonly decide to create their body paragraphs before phrasing their thesis statement. A writer may set out to prove one thing to end up proving an alteration of the initial idea. That's why it is important to go back and ensure that the thesis fits with the points you've made. If you have proved something different from the initial claim, fix the main argument when revising it.
Significance matters. This criterion is important to understand the value and overall significance of your thesis. Will the idea you're presenting be interesting and captivating to read, and will the audience want to know what you have to say? The best thesis statements are ones that captivate the reader and leave them thinking about the idea even after reading the final words.
意义很重要。这个标准对于理解你的论文的价值和整体意义很重要。你所展示的观点是否有趣且引人入胜,听众是否想知道你要说什么?最好的主题陈述是那些能吸引读者,并让他们在读完最后一句话后仍在思考这个想法的陈述。
本站提供留学生dissertation、essay、assignment、personal statement等写作服务,如果有scholarship essay的写作需求,可以在线咨询。