本文是金融专业的paper范例,题目是"Will Bitcoin Become a Sustainable Global Currency?(比特币会成为一种可持续的全球货币吗?)",在许多不同的领域,技术从未以更快的速度发展,在金融领域,比特币已经席卷全球,成为许多数字货币中的佼佼者,因为人类如何彼此交易,并继续进化。2-3年前,比特币受到了大量关注,引起了许多人的关注,在其贬值的估值之后,留下了许多不同的问题和担忧。问题是"比特币会成为一种可持续的全球货币吗?"
在这门课中,我们学习了经济学在宏观层面上是如何工作的。由于比特币的潜力、炒作和投资者投入的数十亿美元,比特币创下了远远超过2000年纳斯达克(Nasdaq)泡沫的新高。这是一个新时代,随着时间的推移,它将在历史书中走自己的路,重塑全球经济,甚至比它已经做的还要多。它影响着我们在全球范围内的金融互动方式,甚至一个公园城市,一个价值数百万美元的住宅,最近也因比特币交易而被关闭,这使得关闭非常容易。比特币的峰值最近超过了18000,这是风险投资家蒂姆·德雷珀(Tim draper)在5年前看到的可预见的未来的估值,人们认为他疯了,因为他认为它可以达到——它已经成为了现实。现在,比特币的炒作已经平息下来,监管已经到位,投资者也变得更像李瑞了。比特币的市值仍然是1850亿,即使它没有有形资产,没有GDP,这是我们在这门课上学到的动态,也不依附于任何实体或国家,这表明它是多么复杂。研究问题有多个重点,将给出一个有支持证据的答案,这篇dissertation将聚焦于比特币本身,它如何影响全球经济,以及它与其他国家附属货币的不同之处,这些国家可能会或可能不会允许它作为一种全球货币持续下去,这将极大地改变全球交易的形式。
Introduction介绍
Technology has never moved at a faster rate of development across many different sectors, in finance Bitcoin has taken the globe by storm being the standout in many Digital Currencies as how the human population trades with each other and continues to evolve. Bitcoin received a lot of attention 2-3 years ago and raised the eyebrows of many, leaving many different questions and concerns in the wake of its depreciating valuation. The question is "Will bitcoin become a sustainable global currency?" In this course we have learned how economics works on a macro level. Bitcoin pushed new heights far beyond the Nasdaq bubble of 2000, due to its potential, hype and billions that investors are putting into it. This is a new age and in time it will run its course in history books reshaping global economics even more than it already has. It is affecting how we interact financially on a global scale, even a park city a multi-million-dollar home was recently closed in an all bitcoin currency offer which made the closing very easy. Bitcoins peak recently surpassed 18,000 which was a valuation that Tim draper (venture capitalist) saw in the foreseeable future 5 years ago and people thought he was crazy for thinking it could reach – it has become a reality. Now bitcoins hype has settled down, regulations are in place and investors are more Leary. Bitcoin still a market cap of 185 billion even with no tangible assets for its currency, no GDP which we learned the dynamics of in this course and is not attached to any entity nor country which shows how complex it truly is. The research question has multiple points to focus on that will give an answer with supporting evidence, this paper will focus on bitcoin itself, how it affects the global economy as well as its differences from other currencies attached to countries that may or may not allow it to be sustainable as a global currency which would drastically change forms of global exchange.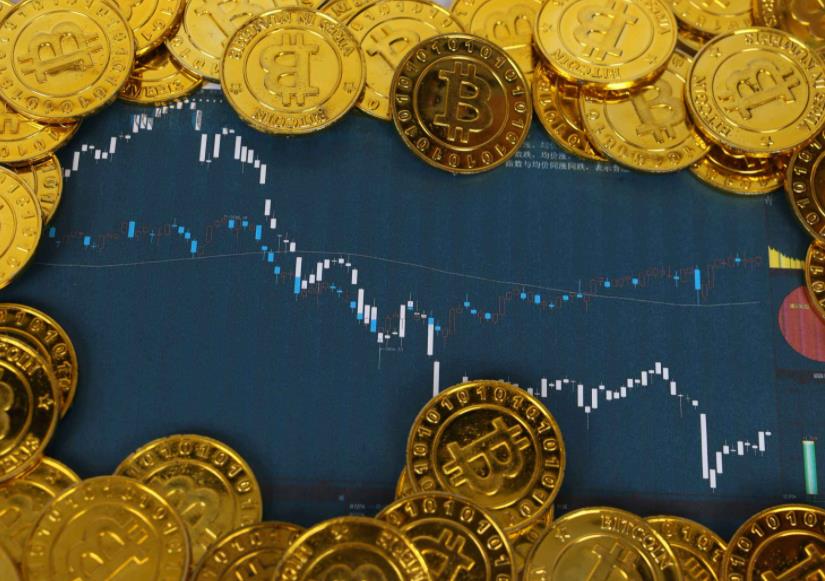 Bitcoin比特币
Bitcoin is encrypted and you own one coin per purchase, or a fraction/decimal at based on what bitcoins valuation is. In an article by Nathan Reiff he states, "There are only 21 billion bitcoins that can be mined in total" (Pg.3, Reiff) That is 21 billion bitcoins that are not able to be cracked nor replicated in circulation. There is only 21 billion as of right now however Bitcoin may be able to change its protocol to allow for an expansion in supply. The gold rush was mining for gold, however now there is a global supply of bitcoins is also finite that are mined by coders predominantly in Canada on massive computers that will cap out at 21billion. This limited supply which causes the prices to increase with demand which is at an all-time high and continues to grow. It is very easy to trade any currency globally through kraken to purchase bitcoin and use as a currency to buy any goods that accept bitcoin. There are many people who see bitcoin becoming a global currency but if so, when, and how would this effect currencies currently in place. If looking back on history, we see every two to three hundred years a mass shift in monetary systems almost like a Kondratieff wave for money. In the renaissance amidst a huge economic downturn the Medici family could establish the Medici bank "which provided services to merchants and eventually lead to making them the one of the wealthiest families in Europe" (chap5, B. kelly). In the 1600's the Qing Ming dynasty used a bimetallic system with coins as a form of trade which was revolutionary. Fast forward another 200 years to 1871 to the first transfer of money via wire thanks to Western Union. Now modern day, as advanced of a society we are, and as fast as technology is moving, we are due for another huge shift which typically results from a financial crisis. Bitcoin was created in 2009, amidst a huge world economic downturn and originally created for the dark web. Since then, Bitcoin has now established itself as a new form of currency - a technology which is completely revolutionary in how we can trade with one another. It has garnered the attention of large companies for example overstock which has its HQ right here in SLC, they have made a massive bet on Bitcoin, so massive it could make them go under if it doesn't go as planned. Bitcoin is volatile since it's so new, however Bitcoin has the power to cause the next shift which we haven't seen for approaching 200 years. Just as Western Union eliminated a middle man Bitcoin now has the power to eliminate multiple currencies by establishing itself as a global digital currency that will then be looked back upon in two to three hundred years a shift into a new era which will be historic, however that shift takes time, this is just the beginning of a shift over years which would allow it to take over. The shift to bitcoin would completely change our financial systems.
比特币是加密的,你每次购买都会拥有一个比特币,或者根据比特币的估值得到一个分数/小数。在Nathan Reiff的一篇文章中,他说,"总共只有210亿比特币可以被开采"(Reiff Pg.3)。也就是说,210亿比特币无法被破解,也无法在流通中复制。目前只有210亿比特币,但比特币可能会改变协议,以扩大供应。当时的淘金热是为了淘金,然而现在比特币的全球供应也是有限的,这些比特币主要是由在加拿大的程序员使用大型计算机开采的,其数量将达到210亿。这种有限的供应导致价格随着需求的增加而上升,而需求正处于历史高点并继续增长。在全球范围内,通过海怪交易任何货币都可以很容易地购买比特币,并将其作为货币购买任何接受比特币的商品。有很多人认为比特币会成为一种全球货币,但如果是这样的话,会在什么时候,以及这将如何影响当前的货币。如果回顾历史,我们会发现每隔二三百年,货币体系就会发生一次大规模的转变,就像康德拉蒂耶夫(Kondratieff)的货币浪潮一样。在经济严重衰退的文艺复兴时期,美第奇家族可以建立美第奇银行"为商人提供服务,并最终使他们成为欧洲最富有的家族之一"(第5章,B. kelly)。在17世纪的清朝,使用了双金属系统和硬币作为一种贸易形式,这是革命性的。再过200年,到1871年,西联汇款公司(Western Union)首次通过电汇汇款。现代社会,随着我们的进步,随着技术的发展,我们将迎来另一个巨大的转变,这通常是由金融危机引起的。比特币诞生于2009年,当时正值全球经济大衰退,最初是为暗网络而创建的。从那时起,比特币已经成为一种新的货币形式——一种完全革命性的交易技术。它已经吸引了大公司的注意,例如,它的总部就在SLC,他们在比特币上下了很大的赌注,如此之大,如果它没有按计划进行,可能会让他们破产。由于比特币是如此的新,所以它是不稳定的,但比特币有能力引发我们近200年来从未见过的下一次转变。正如西方联盟消除中间人比特币现在有能力消除多种货币通过建立本身作为一个全球数字货币,然后回头在两到三百年将转移到一个新的时代历史,然而这种转变需要时间,这只是多年来转变的开始,这将允许它接管。向比特币的转变将彻底改变我们的金融体系。
Global Impact全球影响
There are countries talking about releasing their own ICO (initial coin offerings) which basically means producing their own form of Bitcoin, however this would contradict that bitcoin can be a singular shift as a sustainable global currency. If countries shift to their own cryptocurrency example from USD to an ICO replacing USD then there would just be encrypted coin currencies used in global trades on a macro and micro level in representation of the united states dollar. Rather than a tangible currency that is produced, shifting to ICO. Europe has been accepting bitcoin as a form of payment for 4 years now. There is a flip side to this which has proven to be very interesting. China briefly at bitcoins peak "banned all forms of ICO's" (Article, Bus brief). That is 1/3rd the global market that has banning ICO's as well as the expansion into alternate forms of digital currencies competing with Bitcoins dominant market share. Bitcoin was temporarily affected only dropping for 3 weeks to then surpass its peaks prior to the banning. Resilient, Bitcoin is proving itself without ICO's, or global support with Chinas withdrawal its able to sustain itself which is why china reentered the market and allows for bitcoin to continue to reach new heights in valuation. At its peak of 18k the market cap was 300b, now at 5,000 down over 60% it maintains 185b in cap. Its proving itself as a global currency since it isn't associated with any country it was capable to do the opposite that China was intending and sustain itself. Ethereum is starting to have its own share in the digital/crypto market due to the fact it is even more encrypted and able to process more transactions a second. Bitcoin can process 3-4 transactions a second right now, Ethereum 12-15 and visa 400. Bitcoin becoming a global currency is probable by proving independence and its capabilities. It has a predominant force in global economies by integrating itself into all forms of trade and proven to be unaffected by bans. Its counterpart, Ethereum, another digital currency that's globally recognized. Instead of hundreds of currencies it seems the world is shifting to under a dozen in digital which is making steps to match Visas ability to process such a heavy load of transactions. Below is a visualization of the expansion of Bitcoin globally we have discussed. "Each dot is an individual bitcoin download. The yellow dots are a general reference of all bitcoin downloads ever, while the red ones represent a specific OS use" (Data Visualizations) Red dots are interesting because they represent a transaction. Its already, in 7 years, expanding globally with an emphasis in Europe and the United States which are predominate continents in population, exchange and dominant economy's.
有些国家正在讨论发布他们自己的ICO(首次代币发行),这基本上意味着生产他们自己的比特币形式,但这与比特币作为一种可持续的全球货币的单一转变相矛盾。如果国家将自己的加密货币从美元转移到ICO取代美元,那么在全球交易中就只会有代表美元的宏观和微观层面的加密货币。而不是生产有形货币,转移到ICO。欧洲已经接受比特币作为一种支付形式4年了。这也有一个反面,事实证明这是非常有趣的。中国一度在比特币高峰时期"禁止了所有形式的ICO"(文章,巴士简报)。这是禁止ICO的全球市场的三分之一,同时也在扩展成其他形式的数字货币,与比特币竞争主导市场份额。比特币暂时受到影响,只是下跌了3周,然后超过了禁令之前的峰值。比特币在没有ICO或全球支持的情况下证明了自己,中国退出了比特币,它有能力维持自己,这就是为什么中国重新进入市场,允许比特币继续达到新的估值高度。它的市值在18k的峰值时是3000亿,现在下跌了5000,超过60%,它的市值保持在1850亿。它证明了自己作为一种全球货币,因为它与任何国家都没有联系,它有能力做与中国意图相反的事情并维持自己。以太坊开始在数字/加密市场拥有自己的份额,因为它更加加密,能够在一秒钟内处理更多交易。目前,比特币每秒可以处理3-4笔交易,以太坊12-15笔,签证400笔。通过证明其独立性和能力,比特币很可能成为一种全球货币。它融入各种形式的贸易,在全球经济中具有主导力量,事实证明它不受禁令的影响。与之对应的是以太坊,这是另一种全球公认的数字货币。世界似乎正从数百种货币转变为十几种数字货币,这是为了配合签证处理如此沉重的交易负荷。下面是我们讨论过的比特币全球扩张的可视化图。"每个点都是一个单独的比特币下载。(数据可视化)红点很有趣,因为它们代表了一笔交易。在7年的时间里,它已经在全球范围内扩张,重点放在欧洲和美国,这两个国家在人口、交换和经济方面占主导地位。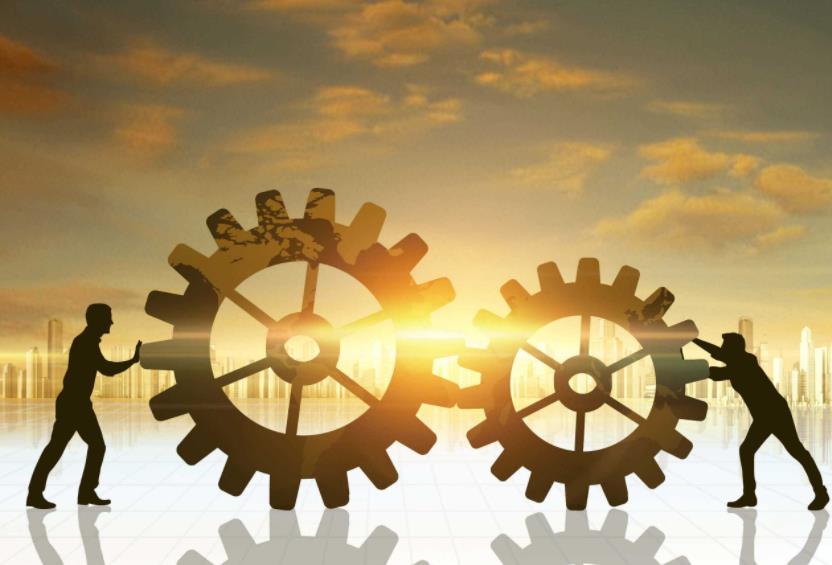 Inflation & Volatility通货膨胀和波动性
Bitcoin has a long way to go to get where it is fully capable of getting to there are many pros and cons, Goldman Sachs and ledgerX cater to sophisticated investors and after the crash they had difficulty navigating their new business ventures with investors that they had stake in. They found there were many delays in the crypto exchange, and the bank itself hasn't received regulatory approval to buy and hold actual bitcoins for their customers which presents some issues. In the New York Times article its said "the smart money knows crypto is not ready" which has a pessimistic yet optimistic standpoint, the smart money knows there is potential but there is time that is needed for it to be less volatile, and a more stable form of not only investment - a form of trade. Many lot countries have issues regulating currency and bitcoin could be a great way to fill that void when bitcoin stabilizes it can avoid the issues that come with a countries currency instability such as the inflation in Zimbabwe. Bitcoin would allow the mass populations of people in these countries to not only have access to a currency that is more stable, but without needing to convert it they would be able to send it to and from people in other countries effortlessly. This is already being done as we see in the map pictured above bitcoin wallets are also in undeveloped countries crypto power rises leading in the direction of a global currency.
比特币要达到它完全有能力达到的水平还有很长的路要走——有很多优点和缺点,高盛(Goldman Sachs)和莱杰克斯(ledgerX)迎合的是老练的投资者,在金融危机之后,他们在与自己持有股份的投资者进行新业务时遇到了困难。他们发现,加密货币交易所存在许多延迟,而银行本身尚未获得监管机构的批准,无法为客户购买和持有实际的比特币,这带来了一些问题。在《纽约时报》的文章说,"聪明的钱知道密码是没有准备好"的悲观又乐观的角度来看,精明的投资者知道有潜力,但需要时间,波动较小,和一个更稳定的形式不仅投资贸易的一种形式。许多国家都存在货币监管方面的问题,而比特币可能是填补这一空白的好方法,当比特币稳定下来,它可以避免国家货币不稳定带来的问题,比如津巴布韦的通货膨胀。比特币将使这些国家的大量民众不仅能够获得一种更稳定的货币,而且无需进行转换,他们就可以轻松地与其他国家的人进行货币往来。正如我们在上图所示的地图中所看到的那样,比特币钱包也已经在不发达国家实现了,加密货币力量的崛起正引领着全球货币的发展方向。
Sustainability可持续性
Bitcoins capabilities lead to massive potential to become a sustainable global currency pros and cons weighed out which are in constant discussion in headlines even recently we saw a spike. There were many concerns discussed with inflation and how complicated these markets are to predict, Tim draper when asked if he would ever sell of his Bitcoin, he says why would I sell my currency. This is referring to Bitcoin as replacing what we have grown accustomed to, for example the dollar. However, there needs to be more logic to it than that, Bitcoin is being driven by the media attention not so much the valuation behind it. There are no assets, no forms of production, resources dictating its value other than it being a finite resource. The SCC has started to put restrictions on bitcoin that affect it in multiple ways in how it will be used globally. Regulations have potential to pop the bubble seen with bitcoin which may lead to sustainability by having rules in place it would be less volatile. Globally countries have started to regulate bitcoin which has been making the volatility of Bitcoin less aggressive.
比特币的能力导致了巨大的潜力,成为一个可持续的全球货币的利弊权衡,这是不断讨论的头条新闻,甚至最近我们看到了一个高峰。人们讨论了很多关于通货膨胀的问题,以及这些市场的预测有多复杂。当被问及是否会出售比特币时,蒂姆·德雷珀(Tim draper)说,我为什么要出售我的货币。这里指的是比特币取代了我们已经习惯了的东西,比如美元。然而,比特币需要更多的逻辑,它是由媒体关注驱动的,而不是背后的估值。没有资产,没有生产形式,没有资源决定它的价值除非它是有限的资源。SCC已经开始对比特币进行限制,这些限制将从多个方面影响比特币在全球的使用方式。监管有可能打破比特币泡沫,通过制定规则,比特币的波动性将会降低,从而实现可持续性。全球各国已经开始对比特币进行监管,这使得比特币的波动变得不那么剧烈。
A new global currency this would affect the economy in so many ways completely shifting future generations ways of interacting with different countries. These restrictions that are out in place regulate it and benefit the peripheries already positioned in our core countries that make our global economy function the way it does right now by having more of a global market. Below are two charts, Chart 1 shows bitcoins surge and Fibonacci retracement after the bubble popped and became more stable, and Chart 2 shows bitcoin in comparison with Nasdaq in 2000. There is a bubble that is visibly present. The chances of a currency like bitcoin being able to sustain itself when it's as volatile as wall street in terms of recessions in the market is makes it likely it can be utilized in the long run and if history repeats itself, we will see bitcoins value rise and billions can be made, and put into the economy.
一种新的全球货币将在许多方面影响经济,完全改变未来几代人与不同国家的互动方式。这些限制措施对我们的核心国家进行了监管,并使边缘国家受益,这些国家拥有更多的全球市场,使我们的全球经济以现在的方式运行。下面是两个图表,图1显示了比特币在泡沫破灭后的飙升和斐波那契回档,并变得更加稳定,图2显示了比特币与2000年纳斯达克的对比。有一个明显存在的泡沫。像比特币的机会货币能够维持本身的时候像华尔街动荡的市场经济衰退使得它有可能可以利用从长远来看,如果历史重演,我们将看到比特币价值上升,数十亿美元,并投入经济。
Conclusion结论
In conclusion Bitcoin can be a functional global currency its well on its way to completely revolutionizing economics completely. It is an advanced form of currency that will evolve trade and the global economy however over time it won't happen overnight. Bitcoin will be a socioeconomic norm in 100 years, in 10 years it should be in the range of 1.3 billion (according to Tim Draper) bitcoin wallets, today there are 32 million. There will be a day that it is comical to purchase anything other than via digital currencies like bitcoin even with its competitors such as Ethereum. It's insane to be amidst a global shift, Investors are pumping billions into this market since there is an insane value in this technology. It is more secure than any other currency due to encryption and extremely mobile which shows how wiring money have influence in the use of bitcoin. Right now, a countries dollar is backed by their forms of production, wealth and resources and this is decentralized and allows for endless possibilities.
总之,比特币可以成为一种功能性的全球货币,它将彻底改变经济学。它是一种先进的货币形式,将推动贸易和全球经济的发展,但随着时间的推移,这不会在一夜之间发生。比特币将在100年后成为社会经济规范,10年后它应该在13亿比特币钱包的范围内(据蒂姆·德雷珀),今天有3200万。总有一天,除了通过比特币这样的数字货币购买任何东西,即使是与以太坊这样的竞争对手一起购买,也会变得滑稽可笑。在全球转变的背景下,这是一件疯狂的事情,投资者正在向这个市场投入数十亿美元,因为这项技术具有惊人的价值。比特币比其他任何货币都更安全,因为它具有加密功能和极强的移动性,这显示了电汇货币对比特币使用的影响。现在,一个国家的美元是由他们的生产形式,财富和资源支持的,这是分散的,允许无限的可能性。
It would be a struggle to find valuation in a country having its own ICO and the problem of no singular currency would remain, granted it will take decades for bitcoin to ever be able to be used as a global currency, sustaining itself and eliminating all forms of financial exchange that are in use is within reason, bitcoin may have a "segment of market share" (Pg.916 Springer) in the years leading up to the global shift. That market share being 1.3 billion people is a huge share of the market. It will continue to have a tremendous impact and will one day be able to sustain itself when all 21 billion bitcoins are sold off in circulation there will be a valuation reflecting that. The market cap with however much of the worlds money that will equate too will balance itself out, right now it's at 300billion. It was great to go so in depth on the capabilities of bitcoin, and see how the future will be for myself, and future generations. It's a phenomenon that isn't going to go anywhere soon this is only the beginning and it will be interesting to see if this is how it actually plays out or if everyone rooting for bitcoin will have to watch its demise rather than its continued success.
这将是一个很难找到的估值在一个国家有自己的图标和没有单一货币将保持的问题,当然还需要几十年的比特币是否能够作为全球货币,维持本身和消除各种形式的金融交易所使用是合理的,在全球转移之前的几年里,比特币可能有一个"部分市场份额"(Pg.916施普林格)。13亿人的市场份额是一个巨大的市场份额。它将继续产生巨大的影响,并将有一天能够维持下去,当所有210亿比特币在流通中被抛售时,将会有一个反映这一点的估值。不管世界上有多少钱,它的市值也会平衡,现在是3000亿。能如此深入地了解比特币的功能,并看到我自己和未来几代人的未来,真是太棒了。这种现象不会很快消失,这只是一个开始,看看它是否真的会这样发展,或者所有支持比特币的人将不得不看着它的消亡,而不是继续成功,这将是很有趣的。
留学生dissertation相关专业范文素材资料,尽在本网,可以随时查阅参考。本站也提供多国留学生课程paper写作指导服务,如有需要可咨询本平台。