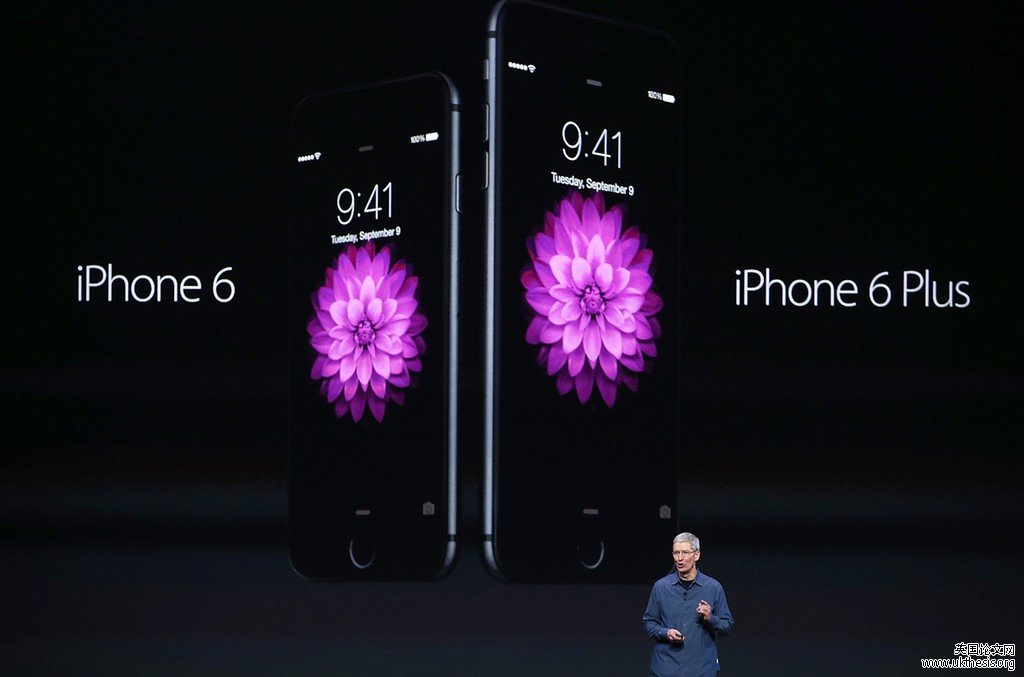 图:Apple CEO Tim Cook announces the iPhone 6 during an Apple special event at the Flint Center for the Performing Arts on Sept. 9, 2014 in Cupertino, Calif.
1.6 Recommendation

Once the solution has been decided, it should begin immediately. On the one hand, Apple's internal technical staff should immediately convene a meeting to discuss solutions to this problem, and senior staff should give enough funds to support this project research. On the other hand, retail stores around the world should begin to provide free replacement battery service, and Apple should also issue a statement to make all customers aware of this replacement battery service.

1.7 Conclusion

Apple's iPhone downgrade incident has lost the trust of many consumers. Moreover, the current industry environment is fiercely competitive. Apple must do its best to maintain its market share. Therefore, it is not feasible to merely restore consumers' discretionary power to sell or sell batteries at a low price. Apple must come up with a solution to this problem of speed reduction in order to regain the trust of consumers.

Reference
Apple 2017, A Message to Our Customers about iPhone Batteries and Performance, Apple, viewed 30th, April, 2018,
< https://www.apple.com/iphone-battery-and-performance/>

Apple Apologizes for Slowdowns, lops $50 Off Battery Replacement Cost 2017, Apple Apologizes for Slowdowns, lops $50 Off Battery Replacement Cost, NPR, viewed 30th, April, 2018,
<https://www.npr.org/sections/thetwo-way/2017/12/29/574575797/apple-apologizes-for-slowdowns-lops-50-off-battery-replacement-cost>

Apple Inc SWOT Analysis 2018, 'Apple Inc SWOT Analysis', Apple, pp. 1-9, viewed 30th, April, 2018,
<http://eds.b.ebscohost.com.ezproxy.utas.edu.au/eds/pdfviewer/pdfviewer?vid=12&sid=0c3f99be-0436-4a9c-a874-9d9d838f334b%40sessionmgr120>

Ciaccia, C 2017, Apple being sued over slowing down older iPhones, Fox News, viewed 30th, April, 2018,
<http://www.foxnews.com/tech/2017/12/21/apple-being-sued-over-slowing-down-older-iphones.html>

JTA 2017, Apple sued by Israeli company over phone camera patents, THE TIMES OF ISREAL, viewed 30th, April, 2018,(责任编辑:周海霞)