Project Proposal requirments
Topic:
The relationship between Cultural Differences and Cross-Cultural Management
Background
The process of multinational operations manage will inevitably have to do cross-cultural enterprise management, involving different cultural contradictions or conflict. Thus, how to manage employees from different cultural backgrounds has become a hot issue which multinational companies have to face a major challenge.
Model

Hypothesis
1.0 If Cultural Differences influence on communication, the Cross-cultural training will solve these questions.
2.0 If Cultural Differences affect the incentive content, the Treatment differences in perspective and Core Values Management will solve this problem.
3.0 If Cultural Differences influence on decision making, Making "localized" management will solve it.

Sample – Project Proposal
1. Topic
I want to dig out that the performance of acquiring firm which implemented post merger integration is influenced by in participation of top management team of acquired firm in top management team of acquiring firm.
2. Model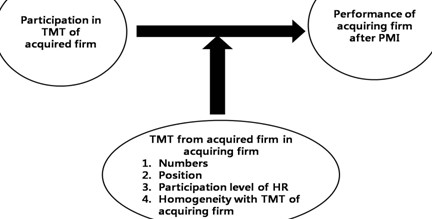 Custom Thesis,Custom Dissertation,请联系QQ:949925041
3. Hypotheses

Hypothesis 1-The number of top management team of acquired firm in acquiring firm is related with the performance of acquiring firm after PMI

Hypothesis 2-The position of top management team of acquired firm in acquiring firm is related with the performance of acquiring firm after PMI

Hypothesis 3-The level of participation in human resource part of top management team of acquired firm in acquiring firm is related with the performance of acquiring firm after PMI

Hypothesis 4 -Homogeneity between top management team of acquiring firm and that of acquired firm is related with the performance of acquiring firm after PMI
(Examples of variables to measure homogeneity are educational background, hometown, major and so on.)


Custom Thesis,Custom Dissertation,请联系QQ:949925041

(责任编辑:BUG)