Assignment写作格式-通过在线展示提高业务量。本文是一篇留学生Business Assignment写作的范文,主要内容是讲述互联网提供了独特的接入方式和巨大的潜力,但人们却傲慢地认为这是一个容易成功的环境:"互联网泡沫"在过去几年中已经证明了这一点。互联网是一个竞争异常激烈的市场,价格只是一个问题,这个问题并不像一些人想象的那么关键。在初创阶段,折扣作为赢得客户的一种手段,拍卖网站也比比皆是,许多新的商业活动形式正在出现。然而,比竞争对手便宜并不是唯一的考虑因素:为了取得成功,公司需要为客户提供卓越的服务和易用性,因为互联网的快速增长,许多客户对互联网并不熟悉。大多数电子商务只是顺应潮流,并因此而失败。亚马逊创造了一种趋势,并继续开拓新天地:他们足够灵活地应对拍卖时尚,并将继续为客户提供他们可以信任的独特零售体验。下面就一起来看一下这篇留学生Business Assignment格式范文的具体内容。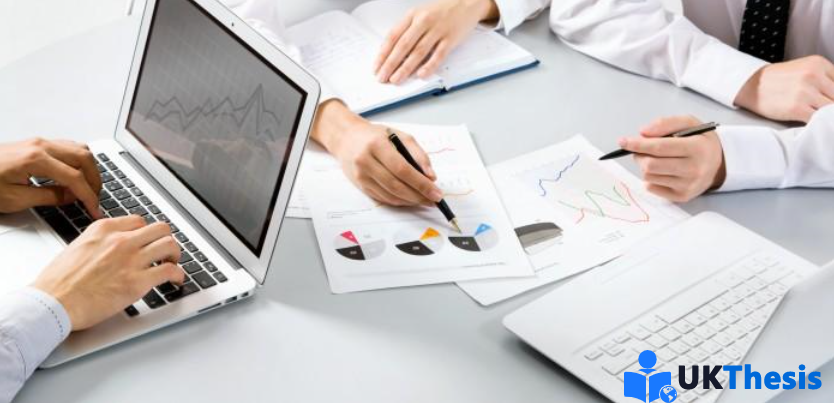 Assignment prepared for VG Jones concerning redevelopment and enhancement of their online business presence and e-business strategy.为VG Jones编写的关于重新开发和加强其在线业务和电子商务战略的作业。
Executive Summary 执行摘要
The Internet offers unique access and huge potential, yet it is arrogant to believe that this is an easy environment to succeed in: the "dot com bubble" has shown this over preceeding years . The Internet is an incredibly competitive market, with price just one issue and an issue not as critical as some would think. In the start-up phase discounting as used as a means to win customers, auction sites also abound and many new forms of commercial activity are emerging. However, being cheaper that competitors is not the only consideration: in order to succeed, companies need to offer excellent service and ease of use to customers, many of whom are unfamiliar with the Internet due to its rapid growth. Most of the e-businesses are just following trends, and failing as a result. Amazon.com made a trend and continues to break new ground: they were flexible enough to respond to the auction fad and will continue to offer customers unique retail experiences they can trust.
Amazon.com, Inc. is a Website where customers can find and discover anything they may want to buy online. The Company lists millions of unique items in categories such as books, music, DVDs, videos, consumer electronics, toys, camera and photo items, software, computer and video games, tools and hardware, lawn and patio items, kitchen products, and wireless products. Through its Amazon Marketplace, Auctions and zShops services, any business or individual can sell virtually anything to the Company's approximately 30 million cumulative customers, and with Amazon.com Payments, sellers can accept credit card transactions. In addition to its U.S.-based Website, www.amazon.com , the Company operates four internationally focused Websites: www.amazon.co.uk , www.amazon.de , www.amazon.fr and www.amazon.co.jp . The Company also operates the Internet Movie Database, www.imdb.com, a comprehensive and authoritative source of information on movies and entertainment titles, and cast and crewmembers.
亚马逊是一个网站,客户可以在这里找到和发现他们想在网上购买的任何东西。该公司列出了数百万种独特的物品,如书籍、音乐、DVD、视频、消费电子产品、玩具、相机和照片、软件、电脑和视频游戏、工具和硬件、草坪和庭院用品、厨房产品和无线产品。通过其亚马逊市场、拍卖和zShops服务,任何企业或个人都可以向公司约3000万累计客户出售几乎任何东西,通过亚马逊支付,卖家可以接受信用卡交易。除了总部位于美国的网站www.amazon.com外,该公司还运营着四个专注于国际的网站:www.amazon.co.uk、www.amazon.de、www.amason.fr和www.amazon.com.jp。该公司还经营着互联网电影数据库www.imdb.com,这是一个全面而权威的电影和娱乐标题以及演员和工作人员信息来源。
Amazon Website Analysis 亚马逊网站分析
Impact of the Home Page 主页的影响
Amazon has been a pioneer in the designing of e-business homepages: "From Amazon to eToys, major e-commerce sites are increasingly adopting a strikingly similar layout on their home pages. While colors and fonts vary, the tops of these sites feature not just the company logo, but a horizontal row of tabs for general site navigation, often underpinned by a row of subtabs; a search box; a triumvirate of "help," "shopping cart," and "my account," usually at the top right; and a left-side vertical column beneath it all offering more detailed navigation." (Marlatt, 1999)
亚马逊一直是设计电子商务主页的先驱:"从亚马逊到eToys,主要的电子商务网站在主页上越来越多地采用惊人的相似布局。虽然颜色和字体各不相同,但这些网站的顶部不仅有公司标志,还有一排用于一般网站导航的水平选项卡,通常由一排子选项卡、搜索框、"帮助"、"购物车"和"我的账户"组成通常在右上角;以及它下方的左侧垂直柱,所有这些都提供了更详细的导航。"
Further evidence from Marlatt's article indicates that roughly 20 percent of the elements on an e-commerce home page are becoming standardized. Although this may lead to complaints about a lack of originality in webpage design, and Amazon.com claims that others are simply following its lead, experts believe that, as early as 1999, the trend seems destined to help consumers by allowing them to move from site to site without having to relearn a new layout each time. The implications of this are that designers can never assume that their site is the only one that people use, so it is important to plagarise good user interface designs, rather than create brand new ones that people would have to learn all over again. As such, the proposed new website design for VG Jones will be heavily based upon incorporating the company's existing branding and marketing into a generic structure that is striking, like Amazon.com's, but also easily recognisable and usable to any regular e-commerce user.
Marlatt文章中的进一步证据表明,电子商务主页上大约20%的元素正在标准化。尽管这可能会导致人们抱怨网页设计缺乏独创性,亚马逊网站声称其他人只是在效仿它,但专家们认为,早在1999年,这一趋势似乎注定会帮助消费者,让他们从一个网站移动到另一个网站,而不必每次都重新学习新的布局。这意味着设计师永远不能认为他们的网站是人们唯一使用的网站,所以重要的是要推广好的用户界面设计,而不是创造人们必须重新学习的全新设计。因此,VG Jones拟议的新网站设计将在很大程度上基于将公司现有的品牌和营销纳入一个通用结构,该结构与亚马逊一样引人注目,但也很容易被任何普通电子商务用户识别和使用。
Context of use 使用环境
Amazon.com's website is used by a variety of consumers in a variety of ways. Many consumers simply visit the site directly looking for a specific article, or with specific search parameters in mind, others are "just browsing" certain categories or with vague parameters in mind, possibly for a gift idea. However, an increasing large number of consumers are coming from the "Amazon Associates Program" where Amazon pays a small one off royalty to the any registered site that directs a consumer to it for the first time. Video Business (2002) reported when amazon.com made available, free of charge, new software that allowed "registered third-party Web sites to search and display items that are available at the e-commerce giant." At the time, more than 800,000 sites were enrolled in the Amazon Associates Program, and since that time the number has increased dramatically, and contributed to Amazon's growing profitability, as well as its exposure and customer numbers.
亚马逊网站被各种各样的消费者以各种方式使用。许多消费者只是直接访问网站,寻找特定的文章,或者考虑到特定的搜索参数,其他人则"只是浏览"某些类别,或者考虑了模糊的参数,可能是为了礼物。然而,越来越多的消费者来自"亚马逊联合计划",亚马逊向第一次引导消费者访问的任何注册网站支付少量一次性版税。《视频商业》报道称,亚马逊网站免费提供了一款新软件,允许"注册的第三方网站搜索和显示这家电子商务巨头的商品"。当时,超过80万个网站加入了亚马逊联合计划,自那以来,这一数字急剧增加,并为亚马逊不断增长的盈利能力、曝光率和客户数量做出了贡献。
With this in mind, VG Jones' site would have to aim to cater to these three groups of consumers as well as Amazon does. It would have to ensure that its search engine was state of the art, allowing visitors with specific parameters to find the object they are searching for quickly and easily, lest they become frustrated and begin searching another site. Equally, it needs a functional and straightforward navigation system that allows browsers to find the category they are looking for with equal ease, whilst not being overly restrictive. The referral business, Amazon's most dominant and recognisable area of customer acquistion, ironically could be the easiest to break into: VG Jones simply needs to launch a similar program, and enrol as many of the major search engine and shopping sites as possible, ensuring that people have the choice of an Amazon or VG Jones product wherever possible.
考虑到这一点,VG Jones的网站必须像亚马逊一样,致力于满足这三类消费者的需求。它必须确保其搜索引擎是最先进的,允许具有特定参数的访问者快速轻松地找到他们正在搜索的对象,以免他们感到沮丧并开始搜索另一个网站。同样,它需要一个功能强大、简单明了的导航系统,让浏览器能够同样轻松地找到他们想要的类别,同时又不受过度限制。具有讽刺意味的是,作为亚马逊最占主导地位和最受认可的客户获取领域,推荐业务可能是最容易进入的:VG Jones只需要推出一个类似的计划,并注册尽可能多的主要搜索引擎和购物网站,确保人们尽可能选择亚马逊或VG Jones的产品。
Usability 可用性
Usability has long been viewed as one of Amazon's greatest strengths, and is largely covered in the "Context of Use" section above, for customers with specific product requirements. However, New Media Age (11/11/2004) has recently reported that etailers could double sales made from keyword-based searches within a site if they improved poor search mechanisms, based on its study of British retail sites. The study, which included, Amazon, revealed that on average only 43 percent of all goods available were listed in results after shoppers searched for particular items. The article cites this as a key usability issue and blamed etailers for using unsophisticated search tools that don't predict the varying search terms and word formations consumers use. Catriona Campbell, chairman of The Usability Company, claimed that this is a common problem with retail sites, and that it's extremely important that etailers watch how people are using their search engines. According to the report, although online sales account for just 7 percent of total British retail sales, the market value is huge, with the Interactive Media in Retail Group (IMRG) estimating e-shopping to be worth £17 billion in 2004. Meanwhile, online sales in the U.S. rose by 28 percent in the third quarter of 2004 on the previous year, according to analyst Forrester.
长期以来,可用性一直被视为亚马逊最大的优势之一,上面的"使用上下文"部分主要针对有特定产品要求的客户进行了介绍。然而,《新媒体时代》最近报道称,根据其对英国零售网站的研究,如果电子零售商改进了糟糕的搜索机制,他们可能会使网站内基于关键词的搜索销售额翻倍。这项包括亚马逊在内的研究显示,在购物者搜索特定商品后,平均只有43%的商品会出现在结果中。这篇文章指出这是一个关键的可用性问题,并指责etailer使用了不成熟的搜索工具,无法预测消费者使用的不同搜索词和单词结构。易用性公司主席Catriona Campbell声称,这是零售网站的一个常见问题,零售商关注人们如何使用搜索引擎是极其重要的。根据该报告,尽管在线销售额仅占英国零售总额的7%,但市场价值巨大,据零售业互动媒体集团估计,2004年电子购物价值170亿英镑。与此同时,据Forrester分析师称,2004年第三季度,美国的在线销售额比前一年增长了28%。
These two pieces of information reveal a key potential way for VG Jones to challenge Amazon and succeed. If only 43% of goods available are being listed, then it is possible that around half of all potential online customers are being converted to true online customers; hence in the UK there could be a further £17 billion of business available to a site with a truly accurate search engine. Thus, if such an engine can be developed, or licensed, by VG Jones, then it could conceivably compete with, and maybe even outgrow, Amazon over the next few years, especially given the rapid growth of the e-commerce market.
这两条信息揭示了VG Jones挑战亚马逊并取得成功的关键潜在途径。如果只有43%的商品上市,那么大约一半的潜在在线客户可能会转变为真正的在线客户;因此,在英国,一个拥有真正准确搜索引擎的网站可能会有170亿英镑的业务。因此,如果VG Jones能够开发或授权这样的引擎,那么在未来几年内,它可能会与亚马逊竞争,甚至超越亚马逊,特别是考虑到电子商务市场的快速增长。
Page layout and navigation 页面布局和导航
Layout and navigation are more of a concern for the users who are simply browsing: interested potential customers who, if they can be directed to the right product, can become buyers, and if the process is straightforward, possibly even loyal customers. Unfortunately, it appears that here Amazon is doing everything right: Wolf (2004) reported that: "The pioneering electronic-tailer Amazon.com ranked highest among 52 cyber stores analyzed in a 2004 Customer Respect Study that grades electronic-commerce sites on ease of navigation, responsiveness to inquiries, privacy protection, customer focus, openness and honesty of policies and regard for customer data." This survey, which was conducted by the Consumer Research Group, a research and consulting firm in the U.S., showed that 54 percent of shoppers abandon Web sites due to difficult navigation and that nearly 30 percent of retailers share customers' data without permission.
布局和导航更关心那些只是浏览的用户:感兴趣的潜在客户,如果他们能找到合适的产品,就可以成为买家,如果流程简单,甚至可能是忠诚的客户。不幸地在这方面,亚马逊似乎做得很好:Wolf报道称:"在2004年的一项客户尊重研究中,开创性的电子零售商亚马逊在52家网店中排名最高,该研究对电子商务网站的导航方便性、对查询的响应性、隐私保护、以客户为中心、政策的开放性和诚实性以及对客户数据的尊重进行了评分。"这项由美国研究和咨询公司消费者研究小组进行的调查显示,54%的购物者因导航困难而放弃网站,近30%的零售商未经许可共享客户数据。
Given these statistics, it is clear that navigation is another key to successfully attracting customers, and creating the all important loyalty. As a seperate side issue, in order to maintain customer loyalty, and be seen as an ethical business, it has equally been shown that it is important that sites respect customer's privacy and data. With this in mind, VG Jones' new website should focus strongly on ease of navigation, borrowing heavily from Amazon's layout, and using focused consumer surveys to determine what other features customers would like to see in a site, and implementing these wherever possible, but without detracting from the overall navigation. Equally, VG Jones should ensure that the data protection act is adhered to at all times, in spirit as well as letter, as the Internet is well known for spreading unfavourable news at high speed, and thus ethics become even more important in the e-commerce markets.
根据这些统计数据,很明显,导航是成功吸引客户和创造所有重要忠诚度的另一个关键。作为一个单独的次要问题,为了保持客户忠诚度,并被视为一项道德业务,网站尊重客户隐私和数据同样重要。考虑到这一点,VG Jones的新网站应该大力关注导航的易用性,大量借鉴亚马逊的布局,并使用重点消费者调查来确定客户希望在网站上看到的其他功能,并尽可能实现这些功能,但不影响整体导航。同样,VG Jones应确保数据保护法在任何时候都得到遵守,无论是在精神上还是在文字上,因为互联网以高速传播不利消息而闻名,因此道德在电子商务市场变得更加重要。
Information content 信息内容
Information content is one of the least understood dimensions to e-commerce: too little information and the consumer may be unwilling to buy something they have not had the chance to see. Too much information, and the consumer may feel that they are being misled or sold to, or may simply be confused, especially if the information is technical. Amazon's system seem to tred the middle path quite skillfully: a reasonable amount of information is released at first, with the option for consumers to navigate to more complex and technical information should they wish.
信息内容是电子商务最不被理解的维度之一:信息太少,消费者可能不愿意购买他们没有机会看到的东西。信息太多,消费者可能会觉得自己被误导或出卖了,或者可能只是感到困惑,尤其是在信息是技术性的情况下。亚马逊的系统似乎非常巧妙地走上了中间道路:一开始会发布合理数量的信息,如果消费者愿意,可以选择浏览更复杂的技术信息。
However, there is another dimension to information, which Nutley (2004) believe will be more important than this in the long term: the personalization of information. Personalization has long been one of the great dreams of interactive media, and Nutley claims that the past four years have exposed a significant problem with this dream: its cost. As a result, its other problems are becoming apparent: the two most common methods of personalizing content for an individual are collaborative filtering, the technique used by Amazon to produce its recommendations, and channel selection, where the user specifies what they are interested in. Unfortunately, collaborative filtering can easily be perceived as attempts to sell more goods on the back of a current sales, and channel selection relies on the user making a conscious effort to inform the retailer, which many refuse to do for fear of receiving excessive promotional correspondance.
然而,信息还有另一个维度,从长远来看,Nutley认为这将比这更重要:信息的个性化。个性化一直是互动媒体的伟大梦想之一,Nutley声称,过去四年暴露了这个梦想的一个重大问题:成本。因此,它的其他问题也变得越来越明显:为个人个性化内容的两种最常见的方法是协作过滤,这是亚马逊用来产生推荐的技术,以及频道选择,用户可以指定他们感兴趣的内容。不幸的是,协同过滤很容易被视为试图在当前销售的基础上销售更多商品,而渠道选择依赖于用户有意识地通知零售商,而许多人因为担心收到过多的促销信件而拒绝这样做。
In terms of information content, it is difficult to make recommendations: it is clear that a balance should be provided in terms of information to the consumer, not overloading them with too much information, but making sure all information is available, so as not to mislead the consumer, or provide too little information to those that require it. In terms of gathering information, there are the ethical considerations highlighted in the Navigation section, which must be balanced with the economic costs, and practical difficulties of gathering and using consumer data.
就信息内容而言,很难提出建议:很明显,应该在向消费者提供的信息方面保持平衡,不要让他们的信息过载,而是确保所有信息都可用,以免误导消费者,或向需要的人提供的信息太少,导航部分强调了道德考虑因素,必须与经济成本以及收集和使用消费者数据的实际困难相平衡。
Amazon Business Model Analysis 亚马逊商业模式分析
It takes a great deal more than inexpensive global access to succeed: increasingly many companies claim to offer one-to-one relationship marketing but with little regard for the true scope such a strategy requires. One-to-one marketing is something you can not implement after reading one book. It is a great marketing strategy but it takes experience, investment, and most of all a respect for the customer, something many retailers simply do not have. You may learn a couple of lessons, but long-term success takes a commitment to succeed. (Budd, 1999)
要想成功,需要的不仅仅是廉价的全球渠道:越来越多的公司声称提供一对一的关系营销,但很少考虑这种策略所需的真实范围。一对一营销是你读了一本书就无法实施的。这是一个很好的营销策略,但它需要经验、投资,最重要的是尊重客户,而这是许多零售商所没有的。你可能会学到一些教训,但长期的成功需要承诺才能成功。
Even after the dot com bubble burst, many people still expect the secrets of direct marketing to be so easy to attain. despite high failure rates even amongst experience experts. Reading a database may attain short-term success, but a long-term one has to possess some knowledge and experience of the customer. As such, Amazon's business models and competitive advantage are based upon the three concepts of loyalty, quality and dependability.
即使在网络泡沫破灭之后,许多人仍然期望直销的秘密如此容易获得。尽管即使在经验丰富的专家中失败率也很高。阅读数据库可能会获得短期的成功,但长期的数据库必须拥有客户的一些知识和经验。因此,亚马逊的商业模式和竞争优势基于忠诚度、质量和可靠性这三个概念。
Customer loyalty is critical for success and Amazon finds over 40 percent of first time customers will reorder, due to Amazon.com being customer-focused, rather than product, technology or marketing-focused. An even more critical concept is that they are winning the cross genre loyalty of their customers: by providing a good service they have won not just the book customer, but their entertainment spending and soon their commodity spending and maybe later others.
客户忠诚度对成功至关重要,亚马逊发现超过40%的首次客户会重新订购,这是因为亚马逊以客户为中心,而不是以产品、技术或营销为中心。一个更关键的概念是,他们正在赢得客户的跨类型忠诚度:通过提供良好的服务,他们不仅赢得了图书客户,还赢得了他们的娱乐支出,很快他们的商品支出,也许还有后来的其他支出。
Quality is also essential and any Amazon customer knows that they can rely on a total customer service package, due to Amazon's easy to navigate interface and page design, proving that a great design is worth more than the best price. Also an important element behind the quality feel of Amazon is the e-mail service that informs customers of the progress of an order. Many people also admire the ability of Amazon to make recommendations without insulting the customers intelligence nor overwhelm with over abundant messages, due to its information content handling. (Budd, 1999)
质量也是至关重要的,任何亚马逊客户都知道,由于亚马逊易于导航的界面和页面设计,他们可以依赖一个完整的客户服务包,这证明了一个伟大的设计比最好的价格更有价值。亚马逊质量感背后的一个重要因素是向客户通知订单进度的电子邮件服务。许多人还钦佩亚马逊的信息内容处理能力,它能够在不侮辱客户智力的情况下提供推荐,也不会被过多的信息淹没。
Finally, dependability is what Amazon.com has invested in from the start, and persevered with throughout its early losses, and is what drives Amazon ahead of any competition. Too many e-commerce solutions exist today which have tried to succeed without making the investment necessary to provide fast and efficient service. Amazon.com's customers know they can trust the service so the idea of moving happy customers into other areas of merchandise and services is not a difficult one to arrive at.
最后,可靠性是亚马逊从一开始就投入的,并在早期的亏损中坚持下来,也是亚马逊在任何竞争中领先的原因。如今,有太多的电子商务解决方案试图在没有进行必要投资以提供快速高效服务的情况下取得成功。亚马逊的客户知道他们可以信任这项服务,所以把快乐的客户转移到商品和服务的其他领域并不难。
Final Summary and Conclusions 最终总结和结论
Amazon's dedication to their customers, and their policies of loyalty, quality and dependability, are strongly backed up by the ease of navigation, availability of information, ability to cater to a diverse range of users, and respect for their customer's data. It is this that has lead to Amazon's dominance of the e-commerce retail market over the last six years. However, in this six years, Amazon has not truly evolved with the times, in order to better serve its customers, rather it has relied on the continuing inability of its competitors to actually improve on its formula.
亚马逊对客户的奉献精神,以及他们的忠诚度、质量和可靠性政策,都得到了导航方便、信息可用性、满足各种用户需求的能力以及对客户数据的尊重的有力支持。正是这一点导致亚马逊在过去六年中占据了电子商务零售市场的主导地位。然而,在这六年里,为了更好地为客户服务,亚马逊并没有真正与时俱进,而是依赖于竞争对手持续无法真正改进其配方。
As a result, if VG Jones can successfully develop a website in a similar fashion to Amazon's, whilst also making improved offerings in the vital search engine and navigation areas, they can wrest customers away from Amazon and also tap into the vital new customers that are a feature of the rapidly growing e-commerce markets in the developed world. With " 54 percent of shoppers abandon Web sites due to difficult navigation" and "only 43 percent of all goods…listed in results" if is clear that here is where the niche lies, and here is where the competitive advantage can, and must be gained, in order for VG Jones to beat its major threat.
References:参考文献
1. Budd, M. (1999) An Amazon. com Story Lessons Learned! Direct Marketing; Vol. 62 Issue 3, p. 57.
2. Marlatt, A. (1999) When imitation works. Internet World; Vol. 5 Issue 31, p. 60.
3. New Media Age (11/11/2004) Poor search functions are hitting sales, etailers told. p.4.
4. Nutley, M. (2004) Context will be king in the Web's second decade. New Media Age; 7/22/2004, p. 16.
5. Video Business. (2002) noted. Vol. 22 Issue 29, p. 38.
6. Wolf, A. (2004) Amazon Tops 52 Cyber Stores In Customer Respect. TWICE: This Week in Consumer Electronics; Vol. 19 Issue 12, p. 16.
因此Assignment给出结论,如果VG Jones能够以与亚马逊类似的方式成功开发一个网站,同时在重要的搜索引擎和导航领域提供改进的产品,他们就可以从亚马逊手中夺走客户,并利用重要的新客户,这是发达国家快速增长的电子商务市场的一个特点。"54%的购物者因导航困难而放弃网站","只有43%的商品在结果中列出",如果很清楚的话,这就是利基市场所在,这是竞争优势可以而且必须获得的地方,VG Jones才能战胜其主要威胁。本站提供各国各专业留学生Assignment范文,Assignment代写以及Assignment写作指导服务,如有需要可咨询本平台。