2005年,世界经济论坛指出,妇女在世界董事会中只占12%。近年来,人们认为,由于男性在工作环境中的地位不断下降,女性几乎缩小了工作场所的性别差距(Meistera、Sinclaib和Jehnb,2017年)。然而,男性继续得到最高级别的工作,而女性在获得高层职位方面仍然落后。《劳动妇女统计概览》(2016年)提到,在加拿大,妇女在获得高级职位方面的进展停滞不前。这是职业女性面临的一个严重问题。在这种情况下,由于大多数高级职位都由男性担任,许多人认为政府应该鼓励公司为女性保留一定比例的工作岗位。尽管如此,一些公民反对政府敦促企业在这些就业岗位上为女性设定一个特定比例。本文将详细分析政府是否应该鼓励企业为女性保留一定比例的高级职位。
In 2005, The World Economic Forum pointed out that women hold only 12 percent of the board seats in the world. In recent years, it is believed that women have nearly closed the gender gap in the workplace because the position of men in the working environment is declining (Meistera, Sinclairb and Jehnb 2017). However, men continue to get most high level jobs and women still lag in getting top-level positions. The Statistical Overview of Women in The Workforce (2016) mentioned that, in Canada, women's progress in reaching senior positions has stalled. It is a serious problem that career women are faced with. In this case, as most high level jobs are occupied by men, many people think that governments should encourage companies to reserve a certain percentage of these jobs for women. Nonetheless, some citizens are against governments to urge corporations to hold a specific ratio of these employments for females. This essay will analyze in detail whether governments should encourage companies to reserve a certain percentage of high level jobs for women.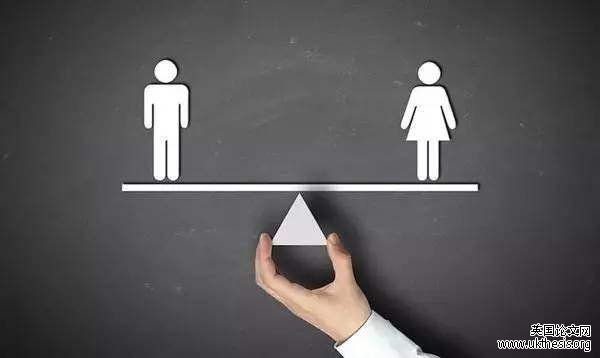 图为男女平等

一方面,人们认为,如果政府鼓励企业为女性保留一些高层职位,对女性有利。首先,Eagly等人(1992)指出,刻板印象的相对优势总是存在的。例如,在2017年,Meistera、Sinclaib和Jehnb解释说,当男性和女性领导者执行相似的任务,而且他们的工作表现非常相似时,女性仍然被认为不如男性。当女性在事业上受阻时,人们可能会说这个人太激进了。但对男人来说,这与评价恰恰相反。这些人将被认为是积极和勤奋的(Hoyta&Murphyb 2016)。陈规定型观念削弱了获得高级职位的竞争力,对妇女不公平。这就是为什么公司应该为女性提供特定比例的高级职位。其次,在工作场所存在着一种认知偏见的文化。在许多国家,女性被要求呆在家里照顾家人,而男性则应该自己创业。因此,男性是称职和专业的,但女性可能会热情而有教养(Sasslera,Glassb,Levitec&Michelmored 2017)。在这种情况下,如果一个女性被任命为管理角色,当她在工作中失败时,会阻碍其他女性。男人可能认为这个女人和所有女人平等,然后得出结论说女人不适合这个职位(Pinto&Patanakul 2017)。此外,根据《劳动妇女统计概览》(2016年),越来越多的妇女参与消费活动。因此,女人的决定对男人同样重要,因为女人知道女人的欲望和她们喜欢什么。此外,由于受教育程度较高,女性有能力获得更高的职位。例如,谢丽尔·桑德伯格(Sheryl Sandberg)是《福布斯》评选的商界精英中最具权势女性的前10名(Zorthian,J 2016)。#p#分页标题#e#
On the one hand, it is believed that it can be beneficial to females if governments stimulate corporations to maintain some top-level positions for women. First of all, Eagly et al (1992) stated that the relative dominance of stereotypes always exists. For example, in 2017 Meistera , Sinclairb and Jehnb explained that when men and women leaders perform a similar task and they are much alike in work performance, women are still considered inferior to men. When women are blocked in their careers, people may say that person is too radical. But for men, this is the opposite of the evaluation. The men will be considered to be motivated and diligent (Hoyta & Murphyb 2016). Stereotypes weaken the competitive power of obtaining high positions and it is unfair to women. That is why companies should provide a specific rate of high level jobs for women. Secondly, there is a culture of cognitive bias in the workplace. In many countries, women are expected to stay at home and take care of their families, while men are supposed to start their own business. Thus, men are competent and professional, but women will probably be warm and nurturing (Sasslera, Glassb, Levittec & Michelmored 2017).In this case, if a woman is appointed with a management role, when she fails in her work, it will hinder other women. Men may think this woman is equal to all women and then draw a conclusion that women are not suitable for this position (Pinto & Patanakul 2017). In addition, according to the Statistical Overview of Women in The Workforce (2016), more and more women participate in consumption activities. Therefore, women's decisions are equally important to men because women are aware of female desire and what they like. Moreover, due to the higher educational attainments, females have the strength to get a higher position. For instance, Sheryl Sandberg is the Forbes's top 10 list of the most powerful women in the business elite (Zorthian, J 2016).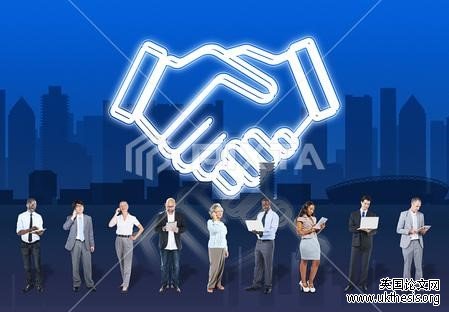 图为职场中重要职位男女比例不平衡

On the other hand, some professors do not agree that governments should encourage companies to retain a certain percentage of high level jobs for female workers. Firstly, women are less ambitious than men during work. This behavior appears since female people have a lower level of self-evaluation of women's own ability and a higher degree of risk aversion (Ludwiga, Fellner-Röhlinga and Thom 2017). They might take the initiative to stop in front of promotion opportunities in various risks. Gradually, female workers lack competitive consciousness and initiatives. Also, males and females have an inverse expectation in marriages and families. Sasslera et al (2017)argued that a majority of career women expect to marry and have two or three children at young age. Nevertheless, for men, they desire to marry at younger age but they do not want to have children early. In this case, men are expected to obtain the high-level jobs due to the fact that men might have more energy in working than female workers. Because women do not expect to marry late and limit fertility, they should pay some attention in their family. Furthermore, women are more likely to abandon their jobs because of families. In 2016, The Statistical Overview of Women in The Workforce emphasised that female workers leave the labor force when they marry or have children. Due to their mentality may change and they desire to pay more attention to their families (Meistera, Sinclairb and Jehnb 2017). Nevertheless, when this woman resigns from a higher qualified position, it is a critical problem for firms to find a person with the same level of ability. Moreover, men and women are on equal terms in this society. Therefore, both male and female workers have a chance to compete for top-level positions. It is not fair for other candidates that companies maintain a few of these jobs for women.#p#分页标题#e#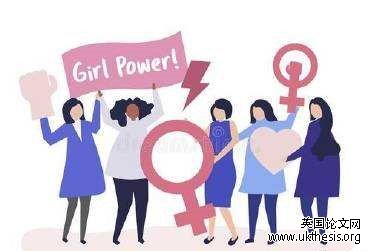 图为女性团体在为女性在职场上争取更大力量

In conclusion, although companies reserving a certain percentage of high level jobs for women can give more chances to female workers who have working strength but prejudice from others, it is unfair for the male workers who have similar abilities. Some people agree that governments should urge corporations to hold a specific percentage of top level jobs for women since female workers can obtain benefits from it. However, some people disagree that because reserve high level position for women cannot solve all the problems and it is unfair for male workers. Whether governments should urge corporations to maintain a specific percentage of high level position for females is a global and deep-rooted problem, but there is not an extremely effective method to solve it.

Reference
Allsoppa, M & Tallontireb, A 2015, Pathways to empowerment?: dynamics of women's participation in Global Value Chains, viewed 10th March 2017,
<http://www.sciencedirect.com/science/article/pii/S0959652614003229>

Hoyta, CL & Murphyb, SE 2016, 'Managing to clear the air: Stereotype threat, women, and leadership', the leadership quarterly, vol.27, no.3, pp387-399.

Ludwiga, S, Fellner-Röhlinga, G & Thom, ab, C 2017, Do women have more shame than men? An experiment on self-assessment and the shame of overestimating oneself, viewed 8th March 2017,
<http://www.sciencedirect.com.eresource.shou.edu.cn/science/article/pii/S0014292116302197>

Meistera, A, Sinclairb, A & Jehnb, K 2017, Identities under scrutiny: How women leaders navigate feeling misidentified at work, viewed 7th March 2017,
<http://www.sciencedirect.com.eresource.shou.edu.cn/science/article/pii/S1048984317300851>

Pinto, J & Patanakul, P, 2017, "The aura of capability": Gender bias in selection for a project manager job, viewed 8th March 2017,
<http://www.sciencedirect.com.eresource.shou.edu.cn/science/article/pii/S0263786317300297>

Statistical Overview of Women in The Workforce 2016, Statistical Overview Of Women In The Workforce, viewed 8th March 2017,
<www.catalyst.org/knowledge/statistical-overview-women-workforce>