本文是金融专业的留学生Essay范例,题目是"Sotheby's Largest Sale to Date: The Sotheby's Acquisition(苏富比迄今最大的拍卖:苏富比收购)",苏富比一直被认为是全球艺术品市场的主要竞争者之一,仅次于佳士得拍卖行(Christie's Auction House)。它已经成功撮合了许多数百万美元的交易,2019年苏富比完成了迄今为止最大的一笔交易——将拍卖行本身卖给了帕特里克·德拉希。自从这次收购之后,苏富比现在已经是一家私营公司,能够与佳士得和菲利普斯平起平坐,并继续在增长和成功的道路上前进。客户、评论家和艺术行业爱好者心中都有一个共同的问题:苏富比是否能够通过私有化取得销售成功。
Abstract摘要
Sotheby's has always been considered to be one of the major contenders in the global art markets, a close second to Christie's Auction House. It has successfully brokered many multimillion-dollar deals, and in 2019 Sotheby's made its largest sale to date – selling the auction house itself, to Patrick Drahi. Since the acquisition, Sotheby's is now a private company able to contend with Christie's and Phillips on an equal level and continue on a path of growth and success. Clients, critics, and art business enthusiasts all have the same question in mind: whether Sotheby's will be able to find sales success by going private.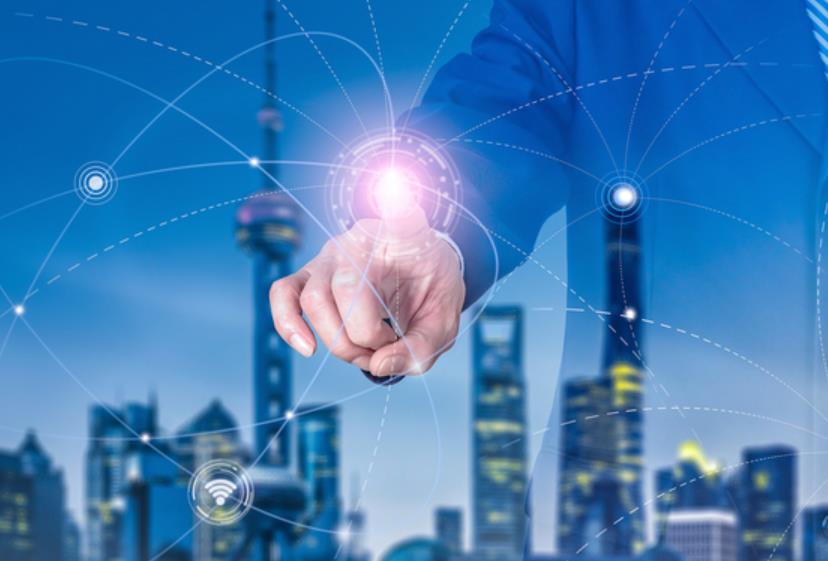 Although there are benefits of going private, Patrick Drahi is taking a real financial risk trying to make Sotheby's more profitable. Critics believe that Sotheby's will do more business and may attract new clients, but even so it may not make more profits, as competition with Christie's means already-low margins. Nonetheless, the public remains curious to see how privatization of the auction house will change the future of the art market.
I. INTRODUCTION介绍
Sotheby's Auction House
Sotheby's Auction House is one of the leading destinations for auctions and private sales and is one of the world's largest brokers of fine and decorative art, jewelry, real estate and other collectibles.[1] Sotheby's was founded in 1744 and is an internationally recognized corporation of fine art auctioneers, headquartered in New York City. Sotheby's is lauded as a pioneer in the art business world in many ways. In 1955, Sotheby's became the first international auction house when it expanded from London to New York.[2] It introduced the format of the evening event auctions, which is now the cornerstone of today's art market. Additionally, it was the first auction house to use satellite transmission to allow for simultaneous bidding in London and New York in the 1960s.[3]
苏富比拍卖行
苏富比拍卖行是拍卖和私人销售的主要目的地之一,也是世界上最大的精品和装饰艺术品、珠宝、房地产和其他收藏品经纪商之一苏富比成立于1744年,是一家国际公认的艺术品拍卖公司,总部设在纽约。苏富比在很多方面都被誉为艺术商业领域的先驱。1955年,索斯比拍卖行从伦敦扩展到纽约,成为第一家国际拍卖行它引入了晚间活动拍卖的形式,这种形式现在是艺术品市场的基石。此外,它还是20世纪60年代第一家利用卫星传输在伦敦和纽约同时拍卖的拍卖行
Sotheby's has continued to unite art enthusiasts, collectors and investors from around the world ever since. Sotheby's operation is divided into three segments: auction, dealer, and finance. The auction itself, as the agency segment, earns commissions by matching buyers and sellers of authenticated works of art through the auction or private sale process. The dealer, as the principal segment, earns revenues from the sale of artworks that have been purchased by Sotheby's. Lastly, Sotheby's offers collectors the resources of Sotheby's Financial Services, the world's only full-service art financing company, as well as the collection advisory services of its subsidiary, Art Agency Partners. [4] The finance segment earns interest income through art-related financing deals and activities which include, making guarantees or loans to certain collectors and dealers that are secured by works of art.[5]
Today the 275-year-old auction house conducts auctions in ten different salesrooms, including major cities such as New York, London, Hong Kong and Paris. Sotheby's operates in a network of 80 offices and continues to remain as a dominant contender in the art market which is reflected in the company's annual report of worldwide sales, currently an excess of $4 billion.[6] As ownership and management shifted throughout the years, so did Sotheby's status as a private or publicly owned company. In 1988, Sotheby's went public for the second time and was listed on the New York Stock Exchange. Ever since it went public for the second time, Sotheby's has claimed the title as the oldest company listed on the New York Stock Exchange, and the only public company focused on the art market. However, in the fourth quarter of 2019, after more than three decades as the oldest company listed on the New York Stock Exchange, Sotheby's has once again gone private.
II. THE MAN BEHIND THE DEAL幕后黑手
Who is Patrick Drahi?
Patrick Drahi, a French-Israeli entrepreneur and telecom tycoon, is the man behind the $3.7 billion acquisition of the auction house.[7] Patrick Drahi, the founder of Dutch telecommunications giant Altice, and chairman of the branch in the United States built his company with over 20 acquisitions of lagging transactions of cable and mobile operators and has expanded further with highly leveraged deals.8Through Altice, Drahi owns the majority shares, around 75%, of Numericable, France's largest cable operator. In June 2017, Altice USA had a $1.9 billion IPO and was one of the most-watched IPO's, and shares were up 5% on the first day of trading.9 Arguably, Drahi is the man behind some of the largest telecom deals of this decade.10
帕特里克·德拉希是谁?
帕特里克·德拉希,法裔以色列企业家和电信大亨,是37亿美元收购这家拍卖行的幕后主使荷兰电信巨头Altice的创始人、该公司美国分公司的董事长帕特里克•德拉希(Patrick Drahi)通过20多次收购落后的有线和移动运营商的交易,建立了自己的公司,并通过高杠杆交易进一步扩张。通过Altice,德拉希拥有法国最大的有线电视运营商Numericable 75%的多数股份。2017年6月,Altice美国公司进行了19亿美元的IPO,成为最受关注的IPO之一,其股价在交易首日上涨了5%可以说,德拉希是这十年来一些最大的电信交易的幕后推手
Patrick Drahi has founded and continues to lead some of the most successful communications, media and digital companies in the world. With multiple acquisitions under his belt, it is no surprise that the media and telecom magnate is back on the acquisition trail. In June 2019, there was discussion of BidFair USA, an entity owned by Drahi himself, planning to acquire Sotheby's in a $3.7 billion deal, that would take the auction house private.11
Drahi's Vision for Expansion in United States德拉希在美国扩张的愿景
It is clear that from his acquisitions and investments in France alone, Drahi is no stranger to multibillion-dollar acquisitions. Drahi hoped to find more success and dreamed of expanding his telecom empire in the United States, his "vision is to do the same in the United States, but bigger".12 Before the Sotheby's deal, Drahi made his mark in the United States back in 2015, when Drahi, through Altice, bought a 70% stake in the cable operator Suddenlink.[8] It is no surprise that Drahi was only getting started, and in 2016, Drahi acquired Cablevision for $17.7 billion, making Cablevision the fourth-largest cable provider in the country.[9] In 2019, before his plans to acquire Sotheby's, through Altice USA, he acquired a startup called Cheddar, a millennial news streaming site, for $200 million.[10] Known for his success as a telecom, and digital media giant, it was surprising that Drahi's bid for Sotheby's ranks the most surprising, as he dives into the art world and prepares for the Sotheby's takeover and investment. His interest in Sotheby's only further demonstrates Drahi's vision for expansion of his family and empire in the United States. Additionally, apart from offering a way to ensure his legacy, acquiring Sotheby's will only diversify Drahi's fortune away from the communications assets that dominate his holdings.
很明显,单从他在法国的收购和投资来看,德拉希对数十亿美元的收购并不陌生。德拉希希望获得更多的成功,并梦想着在美国扩张他的电信帝国,他的"愿景是在美国做同样的事情,但要更大"在苏富比拍卖之前,德拉希早在2015年就已经在美国留下了自己的痕迹,当时德拉希通过Altice收购了有线电视运营商意外链接70%的股份难怪Drahi才刚刚起步,在2016年,Drahi以177亿美元收购了Cablevision,使Cablevision成为该国第四大有线电视提供商2019年,在他计划收购苏富比之前,他通过Altice USA以2亿美元收购了一家名为切达的初创公司,这是一家千禧一代的新闻流媒体网站作为一个成功的电信和数字媒体巨头,德拉希对苏富比的出价是最令人惊讶的,因为他深入艺术世界,并为苏富比的收购和投资做准备。他对苏富比的兴趣进一步证明了德拉希在美国扩张家族和帝国的愿景。此外,除了提供一种确保他遗产的方式,收购苏富比只会使德拉希的财富多样化,使他的主要资产不再是通信资产。
III. THE ACQUISITION收购
Announcement of Acquisition
On June 17, 2019, Sotheby's announced that a definitive merger agreement was made and signed by the Board of Directors to sell Sotheby's to Patrick Drahi. Drahi announced that through BidFair USA, an entity owned by Drahi himself, he would be acquiring Sotheby's Auction House for $3.7 billion.
宣布收购
2019年6月17日,苏富比宣布达成最终合并协议,并由董事会签署,将苏富比出售给Patrick Drahi。德拉希宣布,他将通过BidFair USA(德拉希自己拥有的实体)以37亿美元的价格收购苏富比拍卖行。
Prior to the announcement of the sale, Sotheby's shares were underperforming and had shockingly fallen 39% over the previous year.[11] However, after the announcement was made, Sotheby's shares spiked up nearly 60%. Under the terms of the agreement, Sotheby's Board of Directors, shareholders, and employee shareholders, will receive $57 in cash per share of Sotheby's common stock, representing a 61% premium on the stock's closing price, and a 56.3% premium to the company's 30 trading-day volume weighted average share price.[12] The deal was expected to close in the fourth quarter of 2019, pending shareholder approval.[13]
Shareholder Pushback股东的阻力。
As with any decision, there was some pushback from a handful of shareholders who were against the decision to sell the company. Since the announcement of the proposed acquisition in June, multiple shareholders have filed lawsuits in federal court in New York and Delaware, to block BidFair USA's purchase of the auction house. Shiva Stein, Michael Kent, and Phillip Stevens have all tried to block the sale on the grounds that Sotheby's has filed insufficient information about its cash flow with the Securities and Exchange Commission.[14]
与任何决定一样,少数股东反对出售公司的决定。自今年6月宣布收购要约以来,多名股东已向纽约和特拉华州的联邦法院提起诉讼,阻止BidFair USA收购这家拍卖行。希瓦·斯坦(Shiva Stein)、迈克尔·肯特(Michael Kent)和菲利普·史蒂文斯(Phillip Stevens)都曾试图阻止这笔交易,理由是苏富比向美国证券交易委员会(Securities and Exchange Commission)提交的现金流信息不足
On July 17, Shiva Stein filed a lawsuit against Sotheby's and fourteen of its executives over plans for the company to be acquired by Drahi for $3.7 billion.[15] On July 19, Eli Goffmna filed a nearly identical lawsuit, and both Stein and Goffmna claim that Sotheby's recently filed preliminary proxy statement, a document used to solicit shareholder votes, contained materially incomplete and misleading information about the merger.[16] They alleged the proxy statement failed to provide enough information regarding financial projections, including cash flows, earnings before income-tax deduction and that it omits material information about a financial analysis performed by Sotheby's advisor, LionTree.[17]
On July 23, Michael Kent filed a lawsuit against Sotheby's in the U.S. District Court in Delaware. The complaint also alleges that the information provided to shareholders regarding the sale was false and misleading and that a document Sotheby's filed with the United States Securities and Exchanges Commissions omits material information about the initial plans for the deal and the transaction with BidFair USA.
On August 1, Phillip Stevens filed a lawsuit in New York County with similar claims as the earlier lawsuits filed by the other shareholders. His complaint claims that Sotheby's violated securities laws when the Board of Directors authorized the filing of a materially incomplete and misleading proxy statement to convince the shareholders to vote in favor of the proposed transaction.[18] He further alleged that Sotheby's failed to disclose certain material information that is necessary for shareholders to properly assess the fairness of the merger considerations to the shareholders of the proposed sale.[19]
The proposed deal to acquire Sotheby's seemed to have come to fruition very quickly. Therefore, it is understandable that shareholders would question the validity of the statements in the proxy statement to ensure that they have not been misled by the Board of Directors, who eagerly approved to sell to billionaire Patrick Drahi. That being said, I believe that Drahi made a generous offer because at the time of the proposed sale, shares were declining. Even with this knowledge, Drahi offered $57 in cash per share of Sotheby's common stock which represents a 61% premium on the stock's closing price.
In response to the lawsuits, Sotheby's expressed that the vast majority of all public company mergers over $100 million are the subject of shareholder litigation.[20] Therefore, despite the multiple lawsuits, Sotheby's continued to make preparations to follow through with the sale. Since Sotheby's believed that the lawsuits filed were expected and routine, it did not expect the lawsuits to have any impact on the targeted closing date in the fourth quarter of the year. Just as Sotheby's predicted, all lawsuits were voluntarily dismissed, and it proceeded to meet the targeted closing date.
Shareholder Approval股东批准
On September 5, Sotheby's shareholders officially approved the merger and acquisition at a special meeting that took place in New York.[21] With the shareholder's approval, Sotheby's was able to announce that all regulatory approvals required for acquisition had been obtained. Following this announcement, Sotheby's reported that the expected closing date of the merger will be on October 3, 2019. [22]
9月5日,苏富比的股东在纽约举行的特别会议上正式批准了这次合并在股东的批准下,苏富比得以宣布,收购所需的所有监管批准都已获得。在这一宣布之后,苏富比报告称,预计合并的截止日期将是2019年10月3日。
How will the acquisition be funded?
The acquisition was funded by financings arranged and underwritten by BNP Paribas as well as with equity provided from Patrick Drahi's personal funds.[23] The financing was split between an equal sized bond and loan offerings.[24] Drahi ultimately financed the purchase with $1.5 billion of his money and assumed Sotheby's existing $1 billion debt. [25] Drahi has sold $550 million of bonds through BidFair MergeRight Inc., an entity set up as part of the buyout of the auction house, and the loan issued included a $2 billion equity component.[26]
Although Drahi may be financially capable of comfortably running the auction house, there is some concern over the methods Drahi will implement in order to pay back the debt. For example, employees are especially concerned and fear salary cutbacks.[27]
Closing the Deal关闭交易
On October 3, 2019, Sotheby's announced that ownership of the company had officially transferred over to Patrick Drahi. It was a momentous occasion because the 275-year-old firm returned to private ownership after 31 years on the New York Stock Exchange.
2019年10月3日,苏富比宣布,该公司的所有权已正式移交给帕特里克·德拉希。这是一个重要的时刻,因为这家有着275年历史的公司在纽约证券交易所上市31年后重新归私人所有。
Just days after Sotheby's sale to BidFair USA, Patrick Drahi did not waste any time and made his mark on the direction of the company when he made changes to Sotheby's executive leadership. Drahi has replaced Sotheby's CFO, Mike Goss, and Executive Vice President, John Cahill, with Jean-Luc Berrebi, the current CEO of Drahi's family office.[28] This change in leadership brings more of Drahi's allies into the auction house for ultimate control of the behind the scenes operations.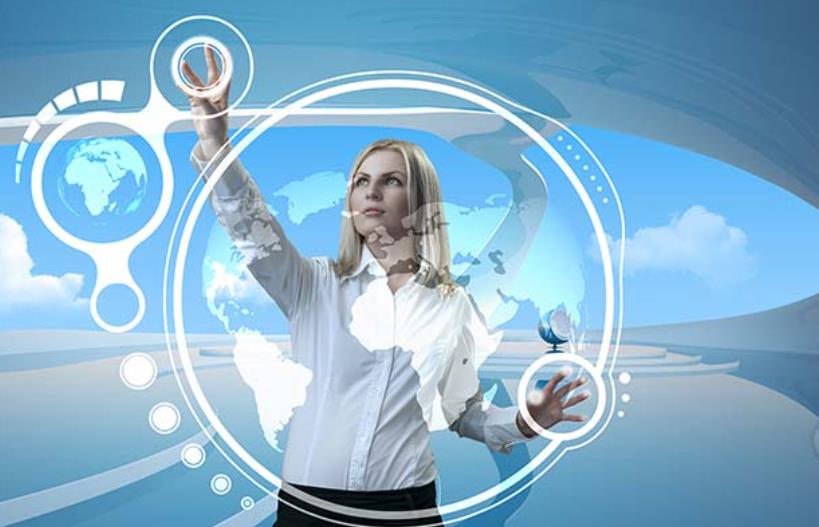 In the following weeks, Drahi continued to reorganize Sotheby's leadership. On October
28, Sotheby's made another announcement stating that CEO Tad Smith would be replaced.[29] Drahi replaced Smith with Charles. F. Stewart, the former CFO and Co-President of Altice USA, which is one of several telecommunication companies Drahi owns and has major stakes in.
Although some critics believe the restructuring of Sotheby's leadership may have occurred too quickly, I believe Drahi's decision to make these changes was smart and just the right motivation and revitalization that Sotheby's employees desperately needed. By making these internal changes, Drahi is making a statement to the art world that Sotheby remains a dominant figure and under new management the newly privatized auction house will only grow.
IV. WHAT THE ACQUISITION MEANS FOR SOTHEBY'S FUTURE
What are Auction House Guarantees?
Guarantees ensure that artwork is pre-sold at a minimum amount. Artwork for auction is either backed by the auction house itself, as a house guarantee, or by a third party. If a third-party guarantee is agreed upon, the third party receives some of the upside should the work sell for more, typically 20%-30% of the overage above the guarantee. [30] Guarantees are essentially a form of gambling, and it is believed that the more risk a third party takes on, the higher the potential reward.
For example, after negotiating with other auction houses, if a collector chooses to work with Sotheby's, a consignment contract will be executed with the following terms: price guarantee, upside split and auction estimate.[31] A handful of artworks auctioned are backed by guarantees because collectors dealing with large sums of money who guarantee works at $30 million or more, want to know with certainty that the artwork that they are selling will sell for a good price. However, price guarantees are extremely risky because a price guarantee is the minimum amount of money that Sotheby's guarantees to remit to the seller after the auction and the consignor is entitled to this minimum price no matter what happens in the sale. Therefore, the risk of a successful sale is now transferred from the collector to Sotheby's.
With every sale, Sotheby's is always hoping to sell work for a hammer price of more than the price guarantee given to the collector. If an artwork is sold at a higher price, an upside split determines how much of the profit from a sale of work will be divided between the consignor and the auction house. To try and ensure that the hammer price meets at least the price guarantee, Sotheby's may give an auction estimate. An auction estimate is a way for Sotheby's to communicate to potential bidders that it believes the artwork will sell for a hammer price at the auction estimate listed.
The Modigliani Incident莫迪里阿尼的事件
Many of the biggest art deals involve auction houses guaranteeing a minimum sale price to consignors, and in the case when the art fails to sell at the guaranteed price, Sotheby's not only loses money but also the prestige that brings further sales.[32] As a public company, Sotheby's was required to be transparent about their financials including all losses from a sale.
许多大型艺术品交易都涉及拍卖行向委托人保证最低售价,如果艺术品未能以保证价格售出,苏富比拍卖行不仅会赔钱,还会失去声誉,从而带来更多的销售作为一家上市公司,苏富比被要求公开其财务状况,包括拍卖的所有损失。
Third party auction guarantees have made some people very rich but may be bad for the market in the long run because large guarantees not going according to plan will result is huge losses. In November 2018, Modigliani's painting Nu couché, was auctioned with a price guarantee and estimated to sell for $150 million.[33] However, it was sold for only $139 million to the third-party guarantor, which forced Sotheby's to take the staggering loss and pay the consignors large sums of money.[34]
At the time, Sotheby's was required to uphold a high level of transparency and was forced to disclose the loss and other major buyer defaults on payment or large guarantee deals not going according to plan. Now, as a private company, Sotheby's no longer has to have their financials exposed. As a result, it can avoid tarnishing its reputation with situations such as this.
Taking Sotheby's Private
To many shareholders and employees, taking Sotheby's private is the best option, because many believe that strict financial reporting standards associated with being a publicly-traded company have constrained Sotheby's market goals. Since Sotheby's no longer has to be subject to public scrutiny and have their accounts and financial details published regularly, Sotheby's can now contend with Christie's on an equal playing field. Sotheby's may now take the same liberties as Christies' and provide covers and security for consigners, protect details of guarantees and enforce discretion of single-person owners among other collectors.
In August 2018, Sotheby's released its second-quarter financial results, which showed a decline in profit despite higher overall auction sales. [35] The report reflected that behind these lavish sales, pricey auction guarantees equate to sinking profits. Recently, Sotheby's announced a loss of $27.8 million in the third quarter of this year, a 19% drop from just a year ago.[36] The current third-quarter loss was 55 cents per share, 10 cents more than the third-quarter loss in 2017.[37] Therefore, in a highly competitive business, vulnerable to rising interest rates, taking Sotheby's private may be beneficial for its financial success in the long run.
This acquisition is predicted to change the global art market, as it is the end of auctionworld transparency in an otherwise opaque market. There is this perception that being a publicly owned company hampers the ability to conduct business successfully. Many shareholders and employees believe that strict financial reporting standards associated with being a publiclytraded company have constrained Sotheby's from reaching their market goals. Sotheby's going private is significant for the art market because Sotheby's and Christie's are influential powerhouses and have accounted for 46% of $29 billion in global auction sales in 2018.[38] As a private company, Sotheby's influence on the art market may be recognized and reflected as it can now compete with Christie's and Phillip's.
Benefits as a Private Auction House
Sotheby's, Christie's and Phillips are now all privately-owned auction houses. This means that each auction house is now on an equal footing to prove it's the most profitable and relevant in an otherwise challenging market.[39]
However, the earnings report released quarterly by Sotheby's, which the company had been required to make as a publicly-traded company, shined some light and transparency into the art world. The public earning reports provided sellers, collectors and investors reliable information for art market valuation and investment purposes in a way that private sales do not.[40] As a private company, Sotheby's will no longer have to make their reports available and be able to make deals with priority clients at their discretion, through backdoor deals far away from public view. Additionally, Sotheby's may now avoid public scrutiny of its reputation when taking a financial loss, as it did in the Modigliani incident.
As a private company, Sotheby's may now take the same liberties as Christie's. Securing major consignments requires making major concessions to sellers and Sotheby's couldn't make the same promises as to its historic rival Christie's. Sotheby's may provide covers and security for consigners, protect details of guarantees and enforce discretion of single-person owners among other collectors.[41] Additionally, Sotheby's no longer has to yield to slow decision-making time because, while many decisions can be made by the Board of Directors, some decisions also required shareholder approval as well.
V. PATRICK DRAHI'S PLAN FOR SOTHEBY'S
With Great Risks Comes Great Reward?
The acquisition may provide Sotheby's with the opportunity to accelerate growth initiatives and implement a successful program to achieve certain financial goals, in a more flexible private environment. Although there are benefits of going private, Drahi is taking a real risk trying to make Sotheby's more profit. Sotheby's may do more business, but the risk is that it may not make more profits, as competition with Christie's may mean already-low margins.[42] Drahi's reputation for aggressive cost-cutting and using leverage to buy undervalued assets is certainty taking effect. There is some speculation that Drahi may have to leverage Sotheby's respected prestige at a lower price point, without diluting the brand, to earn profit and remain as a contender against Christie's.[43]
Drahi has a mind for innovation, challenging business norms and taking smart risks. This is reflected in his successful track record of driving financial growth in a multitude of companies he has acquired. Therefore, with his success rate, it is predicted that Drahi will make the proper changes to help Sotheby's meet its financial goals. Some critics believe that this is already evident in his prompt restructuring of management, which may imply that he is making serious decisions to help the company grow and that he is the ideal person to create value for Sotheby's and its clients.
However, others are skeptical about the changes of privatization having any impact at all, because most people don't believe there is much difference between Sotheby's and Christie's consignment and buying approaches. Nonetheless, competitors, sellers, collectors, and investors are all curiously waiting to see if the auction house will succeed under Drahi's control, and whether or not it will attract more wealthy clients and investors with the appeal of backdoor deals.
Cost Savings at the Auction House 在拍卖行节省成本
Given the company's new private status, it is expected that there will no longer be stock payments. With this in mind, I wonder whether the stock payment funds will resurface as another form of compensation within the company. Drahi has broad plans for cost-saving at the auction house, and whether the cutbacks materialize plays into investors' concerns about leverage.[44] Investors are primarily concerned about Drahi's approach to financing the acquisition and his vision to introduce complexity and reorganize Sotheby's structure.[45]
考虑到该公司新的私有地位,预计将不再支付股票。考虑到这一点,我想知道股票支付基金是否会作为另一种形式出现在公司内部。德拉希对拍卖行的成本节约有广泛的计划,而削减成本是否会成为现实,也引发了投资者对杠杆率的担忧投资者主要关注的是德拉希为此次收购融资的方式,以及他引入复杂性并重组苏富比结构的愿景
Drahi plans to attain $66 million in cost savings at the auction house.[46] This amounts to 43% of adjusted earnings before interest, taxation, and depreciation and amortization in the second quarter.[47] In addition to cutting costs, Drahi has expressed plans to reorganize Sotheby's into three separate entities to save money and to entice investors. For example, the auction house would be its own entity, and would be the issuer of the loan and bond.[48]
Sotheby's real estate, including buildings in London and New York, would be located in a new division, and Sotheby's would lease back the property.[49] However, Drahi's decision to reorganize Sotheby's structure into three separate entities has raised concerns for some investors because there is a heightened risk of Sotheby's $1 billion debt which Drahi has assumed.[50]
Asset separation is an interesting approach and safeguard. If Sotheby's were to run into difficulties, creditors may be prevented from having a claim on proceeds from any property sales. The benefits of asset separation are something future lenders and investors would seriously consider especially in an unstable art market, where there are already signs of business slowing down. Sotheby's low estimate for its Fall auction season is $522.3 million, which is 24% less than last year.[51]
Hoping to ease investors' concerns, Drahi has proposed to offer improved pricing on loans, tighter covenants, a requirement for a quarterly investor call, and a limit on payments like dividends that could potentially disadvantage debt holders.[52] Although he has yet to address the need to reduce leverage in an unstable market environment, it is apparent that Drahi is confronting the financial concerns and trying to find real solutions.
Digital Development?
Drahi is predicted to streamline and modernize Sotheby's, by cutting back costs at the auction house and emphasizing Sotheby's digital platform and development.[53] It is no surprise that Drahi may be tempted to bring his technological expertise to improve Sotheby's operations. Drahi has plans for ensuring the company's growth by taking full advantage of technological innovation and expanding services like shipping and financing artworks and aims to double its turnover over the next five years.[54]
Many have criticized the art market and recognized that it is overdue for the type of digital reformation that has transformed other industries. Therefore, it is no surprise that the auction house has struggled to keep up with the latest technology. In fact, five years ago Sotheby's had no mobile app, no online sales, and no online consignment platform. Recently, there has been a push towards digital developments within the company. Sotheby's current mobile app allows users to make bids on their phones around the clock in online auctions.[55] Also, Sotheby's has invested in Thread Genius, an image recognition software that suggests art to users based on their past purchases.[56] However, due to poor management, the money spent on digital efforts were viewed as missteps.
If Drahi can continue to expand Sotheby's digital platform and prove that under new management digital developments and forward-thinking can be accomplished, I believe it would be an investment that he would not regret. Digital developments may include cataloging artwork in a digital database and improving the interface that allows users to bid on artwork, to help buyers purchase artwork with ease at the simple push of a button. Sotheby's would benefit from a digital overhaul, by making auction sales more accessible and familiar to millennials living in this emerging digital generation.
However, this vision is met with some hesitation by art business experts, and this caution stems from Sotheby's experience. Management has applied standard business practices before, without producing significant results.[57] Therefore, some believe that Drahi is not thinking outside the box and therefore may face continued challenges. Also, there is a fear that Drahi is considering using digital automation to cut back on Sotheby's biggest expense—salaries.[58] After Drahi purchased Cablevision, he made his views on salaries clear when he stated that he preferred to disburse as little as he could.[59] Although there is a possibility that Drahi has plans to use digital automation to cut back on salaries, I think he will quickly reconsider.
Running an auction house is different from a telecom company and this is something I think Drahi will realize. Auction house business is driven by building relationships. Interpersonal relationships between sales representatives provide an intimate experience, that a customer may not receive digitally. Although Thread Genius keeps track of users' preferences and past purchases to suggest other works that they like, building a relationship with an actual sales representative is critical for the art market because representatives are trained to know what art buyers want and may suggest pieces a buyer would never have considered before. Most importantly, maintaining these relationships builds trust. Trust is critical to ensure smooth business transactions— buyers want assurance that they are purchasing authentic work and sales representatives want assurance that buyers are credible and can fulfill the payment. Therefore, I believe Drahi will have to think twice about using digital automation for cost-saving purposes.
VI. PATRICK DRAHI'S FIRST AUCTION SEASON
Drahi Has Taste of Unpredictable Sales
Auctions are unlike any other business, and in November, during Sotheby's busiest season, Drahi had a realistic introduction to what he has signed up for— the fickleness of the art market and its unpredictable sales.[60] Early November, Sotheby's noted a 40% drop in its Impressionist and Modern art sales, compared to the same sale last Summer.[61] Later that same week, Sotheby's brought in a whopping $270.6 million from its Contemporary art sale, however, that too was lower than the total in Spring by 28%.[62]
Drahi continued to experience the realities of the art market and auction business when Sotheby's struggled to sell "She Gets Angry at Him", a painting by Ed Ruscha, and meet its $2 million estimates.[63] Ultimately, reappearing in the final lot, Sotheby's sold the painting for $1.7 million, taking a loss.[64] To make matters worse, within the same week, Christie's reached an auction high of $52.5 million for "Hurting the Word Radio #2", a painting by the same artist, Ed Ruscha.[65]
However, during Sotheby's Contemporary art sale later that week, Sotheby's caught a break when a fierce bidding war for Kerry James Marshall's "Vignette 19" sold for well over its high estimates, and when a single private collector purchased two of the night's biggest lots totaling $54.4 million. That night, Sotheby's ultimately netted a solid $270.6 million.[66]
Drahi has quickly experienced the highs and the lows of running the auction house and has faced the reality of unpredictable sales. I believe art business cannot be equated to any other business. Therefore, Drahi may have to approach managing Sotheby's differently than he would have managed a telecom carrier. He must remember that Sotheby's is selling fine art, not stocks and bonds.
The example of the Ed Ruscha sales has provided Drahi with plenty of evidence showing why the art market continues to defy sales predictions which makes it difficult for collectors to rely on.[67] However, the art market is a resilient one, because, despite unpredictable sales, one must remember that collectors have an insatiable appetite for purchasing art and are still willing to pay extravagant prices.[68]
Drahi may now realize that art may be easy to purchase but not always so easy to sell. The most recent results of Sotheby's and Christie's contemporary sales are interesting to consider. Out of the whole lot sale, only four of Sotheby's lots were unsuccessful. The rest of the lots brought in hammer prices 70% above their low estimates.[69] As a private company, Sotheby's was able to provide significant covers and security for major consignors, which they could not have done before. This is important because auction houses are dependent on the quality of consignments to bring in larger sales. Sotheby's stands on equal ground as Christie's and the race to see which house dominates has begun.
Dealing with Sotheby's Debts
When Drahi acquired Sotheby's he assumed an extraordinary amount of debt of $1 billion. As a result, some have speculated the methods Drahi may have to implement to effectively address the debt. One strategy involves selling and leasing back properties, which would be a short-term way to pay off some of the debt.[70]Sotheby's used this method to pay off some of the debt back in 2002.[71] At the time, the financially troubled auction house sold its Manhattan headquarters for $175 million and planned to lease the building from the new owner.
However, this led Sotheby's to be caught in a price-fixing scandal with Christie's, which Sotheby's was fined for entering into an anti-competitive agreement from 1993 to early 2000.[72]
Another strategy involves leverage. Organic growth, for an auction house business in an unpredictable market, is impractical.[73] Therefore, the real challenge for Drahi is to effectively leverage Sotheby's, possibly by stretching the brand even further, without tarnishing its prestigious reputation. However, some fear that Drahi intends to run the business for profits and not just for its prestige.[74]
Earning profits is an obvious priority for businesses, however, it would be a shame if during the process Drahi disregards Sotheby's reputation. The history and prestige of Sotheby's is an extremely important factor when collectors, sellers, and investors consider selling or purchasing work. Some may even argue that Sotheby's business relies on its prestige.
Charles Stewart, Sotheby's new CEO, provides some reassurance that preserving Sotheby's rich history is also a priority. Stewart has a good reputation for being very sociable and understanding the importance of building and maintaining business relationships to achieve success. Therefore, his voice may be critical in balancing both interests – earning profits and maintaining prestige.
VII. CONCLUSION
The question remains as to whether Sotheby's new management and return to private sales will be a significant development for the art market as a whole. Investors and collectors speculate whether private sales will equate to a decreasing competition, while others question whether or not privatization is necessary for these respected auction houses to survive in the market and to continue to thrive.
I predict that the art market will significantly change now that Sotheby's has gone private. Although the public may not see obvious changes, I believe that behind the scenes the culture of auction house sales will shift and in turn affect the market. As a private company, Sotheby's is potentially open to backdoor deals and this will significantly affect the auction business. Sotheby's will likely benefit financially from backdoor deals, however, as an art enthusiast, what concerns me is that more artwork will be negotiated and purchased behind the scenes and artwork that would normally be subject to public view, in auction settings, will remain out of the public eye. Therefore, with more backdoor deals and more secrecy in an already opaque industry, I believe the art market will slowly begin to change.
Also, I predict that under Patrick Drahi, there will be a decrease in auction house guarantees and this once-popular method will not be implemented during as many sales. In an age influenced by millennials, the art market is one of the many markets that face an influx of "new money". The art market has become another way for younger and wealthy generations to take risks and enjoy the unpredictability of an auction sale. Therefore, I believe that guarantees may continue to be executed but by fewer, experienced auctioneers who have a deeper knowledge and appreciation for the market. As a result, if fewer works have guarantees, or bids in place before an auction begins, the art market will surely become a lot less predictable.
Therefore, I believe Sotheby's return to private sales will have an impact on the art market.
One thing to keep in mind is that nobody truly expects Patrick Drahi to reinvent the auction house entirely. Just as Christie's has pushed for private sales, Sotheby's can simply be seen to have also increased private sales to expand revenue beyond what is offered at traditional public auctions. Since Sotheby's essentially has a corporate structure, I believe Drahi is the ideal person to put Sotheby's back on track and help scale up its operations on a global playing field and pursue long-term strategies. In the years to come, it will be interesting to monitor Sotheby's progress to see if Patrick Drahi will rise above and prove his critics wrong, or crumble under the pressures of an unpredictable art world; we will just have to wait and see.
需要记住的一点是,没有人真正希望帕特里克·德拉希彻底重塑这家拍卖行。正如佳士得推动私人拍卖一样,苏富比也通过增加私人拍卖来扩大收入,使之超过传统公开拍卖。由于苏富比本质上是一个企业结构,我认为德拉希是让苏富比重回正轨、帮助其在全球竞争环境中扩大运营规模、追求长期战略的理想人选。在未来的几年里,观察苏富比的进展将是一件有趣的事,看看帕特里克·德拉希(Patrick Drahi)是会脱颖而出,证明他的批评者是错的,还是会在不可预测的艺术界的压力下崩溃;我们只能等着瞧了。
留学生论文相关专业范文素材资料,尽在本网,可以随时查阅参考。本站也提供多国留学生课程作业写作指导服务,如有需要可咨询本平台。