本文是市场学专业的留学生Essay范例,题目是"Report on the 'Packed Spices' produced by Shan Foods(汕头食品公司生产的"包装香料"报告)",汕头食品公司于1981年从一间单间起家,如今已成为优质包装香料、配方混合料、大米、泡菜和甜点的主要出口商,其产品为60个国家的膳食增加了口感和风味。如今,掸邦的消费者遍布全国各地,巴基斯坦人大多喜欢吃掸邦,这进一步增加了他们的成功故事。
Shan Foods started off from a single room in 1981 and today it stands as the major exporter of premium quality packaged spices, recipe mixes, rice, pickles and desserts with products adding taste and flavors to meals across 60 countries. Today Shan has its consumers in every single part of the country and with Pakistani people largely fond of eating it further adds to their success story.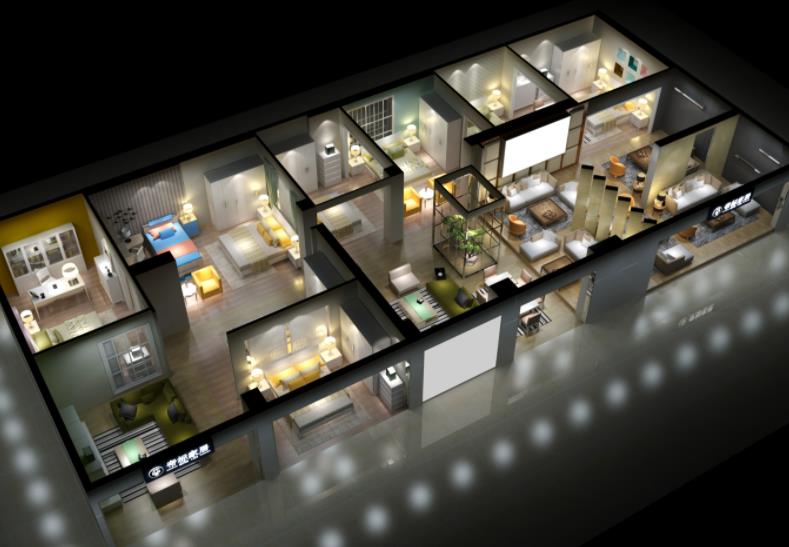 In this report we will largely focus on the 'Packaged spices' of Shan Foods, something that later went on to become the starting point of Shan Foods as a proper company.
COMPANY MISSION STATEMENT公司使命陈述
To continuously develop and produce quality products that meet the customers and markets demands, compatible with applicable regulatory requirements.
不断开发和生产满足客户和市场需求的高质量产品,并符合相关法规要求。
To be a consumer oriented company with keen insigne of food products ensuring quality panty consistency and authentic taste to operate with state of the art technology to obtain optimum results and retain highest quality standard thrived efficient and motivation human resource and inculcate in them a sense of participation and proved for personal goals and development.
When Mr. Sikandar Sultan, the owner of Shan Foods started off the operations, there was not any other company that produced spices. As a result of this the company did not face any competition and even to date they enjoy benefits of being the first movers in the industry. Sultan's strategy was simply to produce and distribute because of lack of competition and demand for the product back then as the culture that prevailed in the country was more of the fact that spices were prepared within households.
MARKETING OF SHAN SPICES:汕头香料的销售:
When we look at the marketing mix of the company itself, Shan Foods offers its products at different prices and different quantities. Pricing policy of Shan largely depends on Stock Keeping Unit (SKUs). Currently, the price of 50grams of packaged spice is around Rs.35-40 whereas the 100grams one is available at Rs.65-70.
当我们看看公司本身的营销组合时,汕头食品以不同的价格和不同的数量提供产品。单的定价政策很大程度上取决于库存单位(Stock Keeping Unit, SKUs)。目前,50克包装香料的价格在35-40卢比左右,而100克包装香料的价格在65-70卢比左右。
When we talk about the promotion of the product particularly in terms of fierce advertising and marketing, the product being a necessity product, suits the needs of the consumers, therefore the company do not have to advertise a lot. Most of the advertising that is done is seasonal in nature with promotion campaigns and advertising in Ramzan season in particular. Since the product belongs to the food business, major target audience is the women. Promotion that is done by the company is essentially customer centric that gives it an edge over its competitors such as through the cooking shows, "Shireen Anwar Shan k Sath" cooking show on Masala TV. A prominent example in this regard is the ad campaign that Shan started where recipe of different Pakistani dishes were told to the consumers in an advertisement of about a minute or so. Through such an ad not only did they cater to the needs of the customers, told them about new innovations that they had brought about but at the same time they also conveyed their message that their recipes are ready to cook ones thus making them quite handy for the consumers and giving them an edge over their competitors. However, with changing cultural trends in the country, with the concept of nuclear families becoming increasingly popular in the country and with improved literacy rates, the company is now focused on to create an awareness among the consumers of how important packaged spices are. They are committed to increase the demand for their product not only on the basis of quality but also to convey the message to the people that their product is healthy and safe. As a result of this, consumers might avoid using unbranded or spices produced by other brands.
Distribution of the product forms the basis of success of a product because better the distribution channel of the product, easily it is available to the customers, thus greater is the success of the company. As a result of this, Shan Foods pay great attention to address the issue of timely shipments and availability of their products. It is imperative to keep in mind that the company is also an exporter therefore the Supply Chain team needs to be geared up throughout the year. In Pakistan alone Shan has 500 distributors; from Karachi to Skardu. The sales force of Shan supplies its products to these distributors and some direct distribution is also done mainly in Karachi market.
The distribution channels of Shan Foods include:
Retail
Wholesale
Hyper Markets (e.g.Macro)
International Chains (e.g. Wal-Mart)
Shan has its International Markets in USA, Canada, UK, Germany, Holland, Malaysia, Middle East, South Asia, Japan, Singapore, Australia and many others.
As far as the positioning of the product is concerned Shan aims to provide consumers with solution of having a tasty meal in no time with homemade recipes and packaged spices that are readily available in the market, safe and healthy and gives value to the customers. This can further be highlighted with Shan's position statement, "To the confident and convenience seeking woman of today, our wide range of Shan spice mixes offer premium quality products, made with the finest ingredients like no other."
MARKETING ENVIRONMENT, TARGET MARKET AND COMPETITORS营销环境、目标市场和竞争对手
Marketing Environment within which the product operates is largely a competitive one. There are various companies that operate within the industry and in addition to these companies there are unbranded and unpackaged spices available as well that further increases the competition. An interesting fact is that loose spices approximately hold 60% of the market share. With a strong distribution network that exists in the country, the product has a strong demand in both the rural and urban parts of the country. However, with economic disparity that prevails within the country consumption of packaged spices is mostly in the urban areas of the country. In rural areas there still exists a perception where people use homemade spices as they believe that gives the correct flavor to their food.
营销环境中,产品的运作很大程度上是一个竞争环境。在这个行业里有很多公司在经营,除了这些公司还有没有品牌和包装的香料,这也进一步增加了竞争。一个有趣的事实是,散装香料大约占有60%的市场份额。由于在中国有强大的分销网络,该产品在中国农村和城市地区都有很强的需求。然而,由于国内普遍存在的经济差距,包装香料的消费主要集中在该国的城市地区。在农村地区仍然存在一种观念,人们使用自制香料,因为他们认为这样可以给食物带来正确的味道。
As already mentioned above the industry within which the company operates is a competitive one, there are various competitors that Shan Foods face;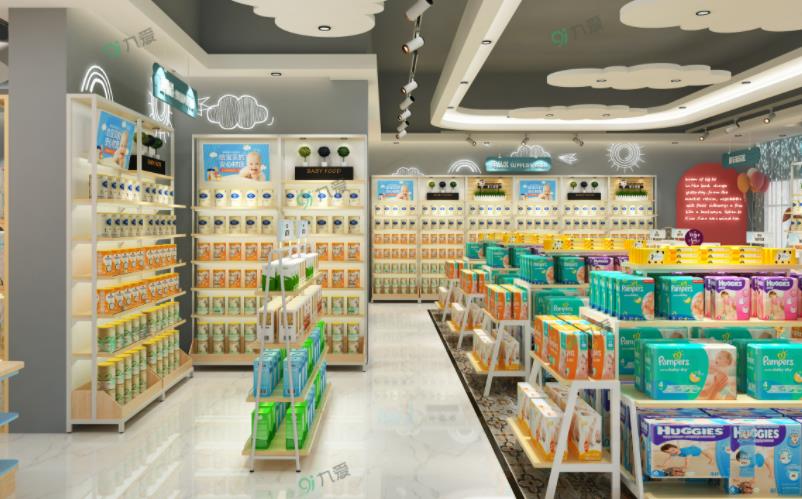 National Foods
Chef's Pride
Mehran Foods
Ahmed Foods
Habib Foods
Zaiqa Foods
Kitchen Secrets
Among the above mentioned companies Shan faces stiff competition from National Foods. A major reason behind this is that Shan has a spicier touch which makes it popular in the southern part of the country. However, National being the market leader (as shown in the table below) is popular in the upper parts of the country because people there have a higher preference for slightly mild food. Also, National Foods has a better distribution network that further adds to Shan's worries.
在上述公司中,单田芳面临着来自国家食品的激烈竞争。这背后的一个主要原因是掸邦的味道更辣,这使得它在中国南部很受欢迎。然而,National作为市场领导者(如下表所示)在该国的上层地区很受欢迎,因为那里的人更喜欢稍微温和的食物。此外,国家食品拥有更好的分销网络,这进一步加剧了单霁敏的担忧。
Since, National Foods is the main competitor of Shan in terms of market share nationally when we talk about packaged spices, therefore the company keeps a close eye on the competitor so that they do not get driven out of the market. Like Shan, National foods also have different kinds of spices that are available in packaged form. As the product is one that is used on daily basis therefore, more than the offerings that the companies tend to offer it's the buying preference that actually determines the success of the two companies. In terms of pricing both the products are approximately same but National holds an edge when we talk about the efficient delivery (i.e. better availability of the product) as well as caters to large market share. Another factor that contributes to National's success over Shan is the fact that Punjab is the most populous province of the country and the people there are fond of eating. Now since it is the largest market with mild preference for spice, it makes it easier for National to have its success story in that part of the country. Females aging from 18 to 45 years compose the main target market of Shan Foods. This is because of the reason that in this part of the world, women are mostly related to the food and cooking. Hence, Shan Foods develops products that are according the needs and wants. However, lately with the concept of Nuclear families becoming increasingly popular, the company caters to the needs of males as well making sure that their product is convenient to use and satisfies their needs too.
When we talk about the two companies Internationally, Shan is the largest exporter of packaged spices. This is because of the fact that they were the first ones to enter the market and together with this because internationally there does not exist a specific market rather they are activating consumer needs that might exist with Pakistanis and Indians living abroad, the concept of mild taste (National) being preferred over slightly spicier (Shan) does not exist there. As a result of this with the first ones to break through Shan has successfully established a market for itself and a taste that consumers now prefer.
CONSUMER BEHAVIOR消费者的行为
Despite Pakistani people being fond of food still there are varying consumer preferences that is seen across the country. While in the Southern part spicier food is preferred, preference is given to slightly mild one in the upper parts. Apart from taste preferences there are cultural factors as well that have played an important role in the success or failure of different products that belong to the very industry. In the country's rural areas homemade spices and recipes are still given preference over the packaged ones. Not only is the economic factor is kept into consideration but at the same time people in the rural parts of the country believe that spices that they make on their own gives the right flavor to their food. As food is the very first in the Maslow's hierarchy therefore the fulfillment of it is very important. Hence, people do not want to change their preferences and are largely loyal to whatever brand or unpackaged spices that they have been using for years.
尽管巴基斯坦人喜欢食物,但全国各地的消费者偏好仍各不相同。南方人喜欢吃辣的食物,而上半身的人更喜欢吃稍微温和的食物。除了口味偏好,还有文化因素也在不同产品的成功或失败中扮演了重要的角色,属于这个行业。在中国的农村地区,人们仍然偏爱自制香料和配方,而不是包装好的。不仅考虑了经济因素,同时,农村地区的人们相信他们自己制作的香料能给食物带来正确的味道。由于食物是马斯洛层次结构中最重要的部分,因此食物的满足是非常重要的。因此,人们不愿意改变自己的喜好,他们对多年来一直在使用的任何品牌或未包装的香料都非常忠诚。
However, with better literacy rates in the country in recent times and because of increasing tradition of nuclear families in the country, consumers have started switching towards packaged spices such as that of Shan's. Reasons behind such a shift are more attention being paid to health and safety and another reason is that of lack of time. Hence it may be termed as the change in perception that has evolved over the years in the society, which has ensured that the packaged spices business flourishes and consequently Shan packaged spices have been able to capture a healthy market share. Also, when we talk about 'opinion leader', film star Shan was in one of the ads of Shan. Now since people look up to him and Shan belongs to the film industry, one that requires a person to look good and stay healthy people started preferring Shan packaged spices. With packaged spices available it makes it easier for the consumers to cook food and is more convenient. This can further be highlighted with AC Nielsen's survey in 2005 where usage of packaged spices in rural areas is 60% whereas the percentage has risen to 85% in urban.
Buying Decision Behavior购买决策行为
As using spices is a part of our daily lives, when we look at the decision behavior it may be said that it is "Habitual Buying Behavior". Consumers are very much loyal to the brand of packaged spice that they use. A Shan loyal consumer would simply walk up to a grocery store and ask for Shan Masala and would pay little attention to any other brand because it has low involvement and the differences between brands might be categorized as relative because taste buds differ from person to person. On a number of occasions people tend to make bulk purchases because spices are used in everyday life. Therefore, they do not account for any other options that they may have and rather prefer sticking to what they have been using for years.
由于香料的使用是我们日常生活的一部分,当我们审视其决策行为时,我们可以称之为"习惯性购买行为"。消费者对他们使用的包装香料品牌非常忠诚。一个掸族的忠实消费者会简单地走进杂货店,要求买掸族马沙拉,对其他任何品牌都不会太在意,因为它的参与度低,而且由于每个人的味蕾不同,品牌之间的差异可能被归类为相对的。在许多情况下,人们倾向于大量购买,因为香料在日常生活中使用。因此,他们不考虑他们可能拥有的任何其他选择,而宁愿坚持他们多年来一直使用的东西。
Buying Decision Process购买决策过程
When we look at the buying decision process for Shan packaged spices, the first step that is need recognition might appear when you think about your health and how healthy the food that you are having is. In addition to this, you might eat something that was prepared with some other brand's spices and you found it tasty. In such cases you need recognize the need; (i) Healthy food that maybe attained through having packaged spices because they are better prepared and (ii) because it satisfies your taste needs. Once you recognize your need it is followed by information search. If you are concerned with healthy food you would look up to magazines or ask experts which brand you should consume and the expert might suggest you Shan Foods. In the other case it could be that you ask the cook about the spice that was used in the food that you found delicious. Through this you will gather information about the product, which in our case is Shan packaged spices. When you gather information next step is the presence of alternatives that you need to evaluate before making a decision (evaluating alternatives). When you are making a purchase for the very first time it is possible that you have been suggested by someone, you are trying it just to experience and might think of it as one time experience but once you get familiar to the product you look for alternatives too. With the presence of other strong brands that are doing fairly well such as National Foods and also the supply of unpackaged spices in wholesale markets consumers are offered with a choice of alternatives to choose from.
当我们看到购买Shan包装香料的决定过程时,第一步就是需要识别,当你考虑到你的健康和你所吃的食物有多健康时。除此之外,你可能会吃一些用其他品牌的香料做的东西,你觉得很好吃。在这种情况下,你需要认识到需要;(i)可能通过包装香料而获得的健康食物,因为这些香料准备得更好,以及(ii)因为它能满足你的口味需要。一旦你认识到自己的需要,就会跟着进行信息搜索。如果你关心健康食品,你可以查阅杂志或咨询专家,你应该购买哪个品牌的食品,专家可能会建议你汕头食品。在另一种情况下,你可以问厨师在你觉得美味的食物中使用的香料。通过本网站,您将收集有关该产品的信息,在我们的案例中,该产品是Shan包装的香料。当您收集信息时,下一步是在做出决定之前需要评估的备选方案的存在(评估备选方案)。当你第一次购买时,可能有人建议你,你只是想体验,可能认为它是一次性的经验,但一旦你熟悉的产品,你也寻找替代品。随着其他强势品牌的存在,也做得相当好,如国家食品公司,也在批发市场供应未包装的香料,消费者有一个选择。
In such a situation it is possible that the criterion varies from individual to individual. While for some economic factors would play a pivotal role in determining the purchase for others it could be a bad experience that they had with the brand that they were using. As already mentioned packaged spices is a product that does not involve high monetary costs therefore people do not tend to worry much about economic factors and thus stay loyal to the brand that they are using. However, a bad experience might compel them to switch to other brands or the entrance of better brands (someone who purchased it with an intention of onetime experience and found it better than what he was using previously) can make people change their preferences. Once they have evaluated the alternatives, next step is purchase decision, that is keeping in mind their preferences and available resources which brand best fits in. In this stage the consumer makes a decision of which brand he is going to purchase. In case of Shan, since the product is a daily consumed one a consumer would already walk in with already in his mind that he is going to pickup Shan's packaged spices. This decision could only be reversed with a huge difference in economy (price of other brands) because when it comes to food people are usually loyal to what they have been using for years. Last stage is the Postpurchase Behavior, this is one in which the purchase has already been made and is a reflection of consumers satisfaction level. If a cognitive dissonance has resulted after the purchase it is likely that the consumer would shift to some other brand. Two years back, Shan and National foods had the same market share (40% each) in the national market but now National has overtaken and emerged as the leader in the national market.
However, this does not imply that any consumer dissatisfaction caused this but the major reason behind this is the consumption pattern of people. With National extremely popular in Punjab the province fondest of food it makes it difficult for Shan to capture that market share. Still with largely having its market share in the Southern part of the country and not making any fierce efforts to break through the market other than Southern, Shan has still done a fairly good job with keeping the size of the market share pretty close to that of National.
然而,这并不意味着任何消费者的不满导致了这一现象,而这背后的主要原因是人们的消费模式。国家食品在旁遮普省非常受欢迎,是该省最喜爱的食品,这使得掸族很难占领市场份额。尽管在南方市场占有很大份额,除了南方市场外,单军并没有做出任何努力来突破其他市场,但单军的市场份额仍然与南航相当接近。
留学生论文相关专业范文素材资料,尽在本网,可以随时查阅参考。本站也提供多国留学生课程作业写作指导服务,如有需要可咨询本平台。