本文是市场学专业的留学生Essay代写范例,题目是"Role and Importance of Operations Management(运营管理的角色和重要性)",运营管理对于管理和成功运营大型企业非常重要。经营管理主要与组织中的产品和服务的生产有关。运营管理的主要目的是通过使用最小的资源,满足客户的期望,成功、顺利、有效地运行业务运营。因此我们可以说,经营管理是将原材料、劳动力等最小投入转化为产品、商品和服务等最大产出的过程。运营管理是提高公司利润的关键因素。运营管理不仅负责生产商品,而且控制服务的分配。运营管理只是与组织无关,在我们的日常生活活动中也可以看到。下面的引文解释了运营管理是如何在我们的日常生活中发现的。
Operations Management is very important for managing large firms and running them successfully. Operation management is mainly related to production of goods and services in an organisation. The main purpose of the operations management is to run the business operations successfully, smoothly and effectively by using the minimum resources and meeting customer expectations. Thus we can say that operations management is the process of converting minimum input like raw materials, labour to produce maximum output like products, goods and services. Operations Management is very crucial factor in order to increase company's profit. Operations management is not only responsible for producing goods but also take control of distribution of services. Operation management is just not related to organizations it can be seen in our daily activities of life also. The following quotation explains how operations management is found in our daily life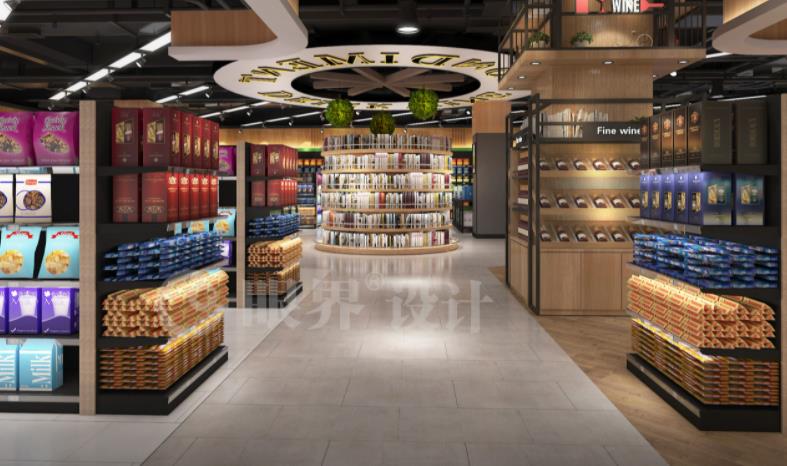 'Operations management is about the way organizations produce goods and services. Everything you wear, eat, sit on, use, read or knock about on the sports field comes to you courtesy of the operations managers who organized its production. Every book you borrow from the library, every treatment you receive at the hospital, every service you expect in the shops and every lecture you attend at university – all have been produced.' (Slack et al, 1995)
Some examples of operation management can be like:
A carpenter who uses a piece of wood , cuts and planes it, and then polishes it to produce a piece of furniture
When u want to book a holiday a tourist operator finds and provide information to you and helps by giving advices on places to visit and stay.
ROLE AND IMPORTANCE OF OPERATIONS MANGEMENT IN AN ORGANIZATION
Operations management plays a very crucial role in organisations as they produce professional managers which are capable of achieving organisation's strategic goals in a defined period of time. Operations management is the heart of any organization as it controls the whole operation system of the organization. Operations management handles issues like design, operation, and maintenance and improvement of the systems used to produce company's vital products and services. Operations management has clear management responsibilities like in marketing and finance. Operations management is very necessary in an organisation to manage the activities. With the help of Operations management an organisation is able to make good use of their resources like human labour and inputs are used as required. Operations management helps an organization to achieve its main goal of making profit and maximising its shareholders through its activities. Cost of production is reduced to ensure that tangible and intangible assets are not over stretched or wasted in an organisation. Organisations make good use of its product and services management through Operations management. Product management includes a wide range of activities starting from the point when a new idea for the product is developed to eventually provide customer support to those who have purchased the product. Every organisation conducts product management no matter it is done intentionally or unintentionally.
运营管理在组织中扮演着非常重要的角色,因为他们产生的职业经理人能够在规定的时间内实现组织的战略目标。运营管理是任何组织的核心,它控制着组织的整个运营系统。运营管理处理的问题,如设计,操作,维护和改进系统用于生产公司的重要产品和服务。运营管理有明确的管理职责,就像营销和财务一样。运营管理是一个组织管理活动的必要条件。在运营管理的帮助下,一个组织能够很好地利用他们的资源,如人力和投入是需要的。运营管理帮助组织实现其主要目标,即通过其活动实现利润和股东利益最大化。降低生产成本,以确保企业的有形和无形资产不会过度使用或浪费。组织通过运营管理充分利用其产品和服务管理。产品管理包括范围广泛的活动,从开发产品的新想法开始,最终为那些购买了产品的人提供客户支持。每个组织都进行产品管理,不管它是有意还是无意的。
Another important aspect of Operations management is quality management. Every organisation is very much concerned about the products which are manufactured or developed for the customers in the market. Quality management is very important to have efficient operations management, mainly if it is for continuous improvement in order to go with the consumers taste and preferences. Lately benchmarking and quality management, outsourcing and reengineering has taken operations management to an advanced level to produce high quality. Adoption of reengineering and benchmarking by the organisation helps them to be a leader in their category of products in the market. Benchmarking is considered as the best internal auditing process which the company uses to identify its weaknesses and then converting them into strength in order to increase its customers in the market.
One cannot think of Operations management in an organisation without Management control and Coordinating function. Management control and coordination includes different types of activities to make sure that the company's goals are constantly being met in an effective and efficient way. Organizations mainly make use of organizational coordination and control in order to adopt a systematic approach to figure out if it is actually doing what it wanted to be doing or not. Some of the major approaches to the company's organizational control and coordination include product evaluation, product distribution, advertising and promotion, sales and service and product development. Organizations use advertisements as a most important instrument to reach the customer and reorient the awareness of customers about its products. In this fast expanding and competitive marketplace, the company make certain that its products and services are significantly in the minds of their customers and clients. This takes place as a result of ongoing advertising and promotion by the organization. Facilities management is also a necessary function and is of great importance in operations management. Effective operations management in the company's activities highly depends on a great deal of effective management of facilities, such as buildings, computer systems, signage, lighting and plants and machinery. In a situation of high demand which could call for higher or mass production, facilities needs to be managed in producing large quantities of products which must be standardized to meet the market demand at specific period. Well managed facilities like plants and machinery in the company help in production speed, lower per unit cost, ease of manufacture and control and the efficiency in the company's production process
The strategic objectives of Toyota are:
Profit
Quality and Innovation
Image and reputation
Social issues
Satisfying customers
Market power
Survival
SWOT ANALYSIS OF TOYOTA
A SWOT analysis is a simple but widely used tool that helps in understanding the strengths , weakness , opportunities and threats involved in a project or business activity. It starts by defining the objective of the project or business activity and identifies the internal and external factors that are important in order to achieve the objective. Internal factors can be divided into strengths and weakness and opportunities and threats can be identified as external .
SWOT分析是一种简单但广泛使用的工具,它有助于了解项目或商业活动中的优势、劣势、机会和威胁。它首先定义项目或业务活动的目标,并确定为了实现目标而重要的内部和外部因素。内部因素可以分为优势和劣势,机会和威胁可以识别为外部。
STRENGTHS
Toyota is the world's largest automobile maker by sales.
Toyota also owns and operates Lexus and Scion brands and has a majority shareholding stake in Daihatsu and Hino motors.
Toyota also provides financial services through its Toyota Financial Services and also builds robots.
Toyota Motor Corporation (including Toyota Financial Services) and Toyota Industries form the bulk of the Toyota Group, one of the largest conglomerates in the world.
OPPURTUNITIES
Should increase their shareholdings in Fuji Heavy industries, Isuzu Motors , Yamaha motors, and Mitsubishi Aircraft Corporation
WEAKNESS
On May 8, 2009, Toyota reported a record annual net loss of US$4.2 billion, making it the latest automobile maker to be severely affected by the 2007-2010 financial crisis
Manufacturers need to make sure that it is their models that consumers want versus competitor's.
Sales has been affected by the financial crisis
Failure of Toyota production system based on the current recalls.
Company needs to cautiously keep producing cars in order to retain its operational efficiency, especially in the case of the Prius, which the case study states that it needs reprogramming of its Abs system.
THREATS
In January 2010, Toyota announced it was recalling up to 1.8 million cars across Europe, including about 220,000 in the UK, following problems with defective accelerator pedals
Many Toyota models were involved, covering the 2007-2010 model years. Toyota subsequently recalled the Prius model for reprogramming of its ABS system.
The U.S. Sales Chief, James Lentz, was questioned by the United States Congress committees on Oversight and Investigations on February 23, 2010, as a result of recent recalls
On 6 April 2010, The US government sought a record penalty of US$16.375 million from Toyota for its delayed response in notifying the National Highway Traffic Safety Administration regarding the defective accelerator pedals
The company said the recalls could cost the company up to US$2 billion (GB£1.25 billion) in lost output and sales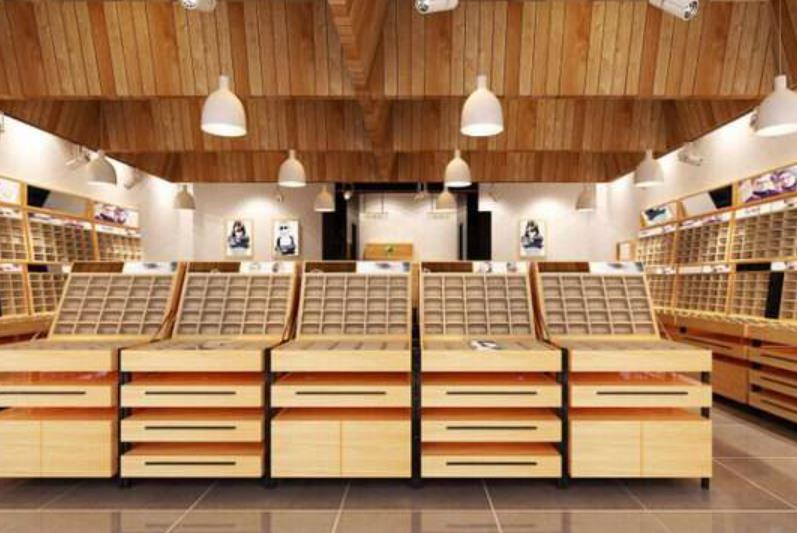 A company main aim should be to satisfy its customers' requirements for fast and dependable services at reasonable price, as well as helping its own suppliers to improve services they offer. There are five basic performance objectives and they apply to all types of operation:
Quality
Speed
Dependability
Flexibility
Cost (Slack, N. et al, 2001).
These operations performance objectives are analysed here in accordance to Toyota.
Toyota's record has been successful all around the world as it has been chosen by different market research and analysis for the car of the year for many years. Toyota's success went on growing because of the high quality which thereby leads to the largest maker of the automobiles based on the sales throughout the world. Toyota have also produced cars which are of better qualities which are suspended and do not release unlikeable smoke. For example more than 40 emission- managing systems and equipments which has enhanced passenger car protections. (Ahmed, A., 2003,).
多年来,丰田在不同的市场调查和分析中被选为年度最佳车型,因此它在世界各地都取得了成功。丰田的成功持续增长,因为其高质量,从而使其成为世界上最大的汽车制造商,基于全球销量。丰田还生产了质量更好的汽车,它们被暂停使用,不会释放令人讨厌的烟雾。例如,40多个排放管理系统和设备加强了对乘用车的保护。(Ahmed, A。,2003年)。
Another main task is speed which signifies to reduce the time between the instruction and accessibility of the product and services which thereby leads to the speed benefits for the customers.Toyota performance is focused on tasks by using small and simple machines which reduce complications which are flexible and vigorous. By rescheduling the plans and the stream to improve simplicity and the swiftness of manufacturing. In the late 1980s, it is reflected in the statistics that the productivity per employee compared to the US and European plants is as much as two or three times higher than them.
The third presentation aim is dependability which means completing the tasks in time for the customers so that they receive their merchandise and services on the date and time as been promised. The 'Just -in-Time' (JIT) production system allows the engineers to deliver products of highest quality through their 'Kanban' control system. Toyota needs to improve its efficiency and quality as it is important for managers, technicians and employees and b doing this customers will feel more reliable about the products of the Toyota.
第三个演示目标是可靠性,这意味着及时为客户完成任务,以便他们在承诺的日期和时间收到他们的商品和服务。"准时制"(JIT)生产系统允许工程师通过"看板"控制系统交付最高质量的产品。丰田需要提高其效率和质量,因为这对经理、技术人员和员工都很重要,这样做客户会对丰田的产品感到更可靠。
A clear result of responding to a dynamic environment is that organisation change their products and services and changes the way they do business. This performance objective is known as 'flexibility'.
(Peters, T., 1998) argues that we must learn to love change and develop flexible and responsive organizations to cope with the dynamic business environment.
In the Toyota plant it means the ability to adopt its manufacturing resources so that it can launch new models. The coursework analyses that, Toyota was able to achieve high level of flexibility, producing relatively small batches of different models with little or no loss of productivity or quality. Toyota during the years has provided a range of options that customers are able to choose.
One major operations objective, especially where companies compete with prices is 'cost'. Low price is a universal attractive objective to customers, which can be achieved by producing goods at lower costs. In order to 'do things cheaply', Toyota seek to influence the cost of goods and services, so for the future Toyota has planned to shift their production of multipurpose vehicles and pick-up trucks on different countries around the world (e.g. Argentina, South Africa). Also, internally, cost performance is helped by good performance in the other performance objectives that Toyota has managed to produce high quality vehicles at a reasonable prices.
一个主要的经营目标是"成本",尤其是在公司与价格竞争的地方。低价格对客户来说是一个普遍具有吸引力的目标,可以通过以较低的成本生产商品来实现。为了"降低成本",丰田试图影响商品和服务的成本,因此未来丰田计划将多用途汽车和皮卡的生产转移到世界各地的不同国家(如阿根廷、南非)。此外,在内部,成本表现是帮助在其他性能目标的良好表现,丰田已设法生产高质量的汽车在合理的价格。
By using and improving quality, speed, dependability, flexibility and cost operations performance, TMC has seen a global growth and high percentage of customer satisfaction. Because of the success of these operation performance objectives Japanese style (Toyotism) of manufacturing and product developments has come to be studied and emulated around the world . TMC is world leader in supply chain management, and to keep its production at the high quality, maximum speed, on time delivery, flexibility and at the lowest cost TMC works with its suppliers to make sure that they are also the best suppliers in the industry. Shifting its operation in different countries searching for cheap inputs (row material and labour) makes it easier to produce products at a lower cost and good quality. Operating continentally also gives dependability advantage to its customers by making it easy to deliver its production in the market place. Using these operation performance objectives TMC has managed to keep its customers happy and compete successfully with others companies in global market.
Toyota uses 'lean' manufacturing system to produce continuous goods and services. Tools like just in time, cellular manufacturing, total productive maintenance, single minute exchange of dies. Lean manufacturing system came into Japan after World War II when they were run out of material, financial and human resources. This system is also known as Toyota Production System which is now recognized all over the world. The basic ideas behind lean manufacturing system are waste elimination, cost reduction, and employee empowerment.
丰田采用"精益"生产系统来生产连续的产品和服务。工具就像及时,细胞制造,全面生产维护,每分钟更换模具。精益生产体系是在日本二战后物资、财政、人力资源短缺的情况下传入日本的。这一制度也被称为丰田生产制度,现在已经得到了全世界的认可。精益制造系统的基本理念是消除浪费、降低成本和增强员工能力。
Employee empowerment of Toyota can be seen through the fact that the company employs approximately 320,000 people worldwide. The lean manufacturing system aims to work in every aspect of the value stream by eliminating waste in order to reduce cost, generate capital and bring in more sales and remain in competitive in a growing global market which can be seen through the fact that Toyota is the largest automobile maker by sales.
As defined by the Praxiom Research Group, an audit is "an evidence gathering process". The main purpose of the Quality Audit is to establish maximum evidence in order to find out whether or not the company is in control of its processes and documents. This kind of evidence is collected through observations, interviews, and requests for documentation. Full training is provided to auditors so they can exactly find out if corporate quality management systems are in compliance with preset standards. Toyota's recall problems indicate that there has been a general quality defect because of poor decision making and supply chain management. In my view Toyota should have third part audit which is done by an external because I think as company has some malfunction in their production system so it is better if a professional agency do their audit so next time there should be no flaws in the models which are going to be developed and it can be assured that the raw materials and products which are manufactured are safe.
Quality culture generally means inclusion of quality in the overall system of an organization which creates a positive internal environment and provides guarantee customer satisfaction. A good decision making at all levels of management is very necessary for maintaining such quality culture in the organization which can be attained by self realization at the top level or by trainings and workshops or following of benchmark organizations.
Toyota's quality culture is to produce best products in the very first attempt. Innovation also forms a very important part of quality culture in Toyota and meet challenges with courage and creativity for the continuous improvement. Customer satisfaction is also a very important aspect of quality culture in Toyota. Another important aspect of the quality culture is keeping track of consumer complaints and analysing them for quick fix. In my view Toyota should not compromise with quality of their product and give growth more importance over quality. In a run to make more products they are not giving 100% in the manufacturing of their products. In order to achieve their growth targets and to become the world's largest automotive manufacturer Toyota lost sight of the key values that gave company the reputation in the first place.
丰田的质量文化是在第一次尝试中生产出最好的产品。创新也是丰田质量文化中非常重要的一部分,以勇气和创造力迎接挑战,不断改进。顾客满意也是丰田质量文化的一个非常重要的方面。质量文化的另一个重要方面是跟踪消费者的投诉,并对其进行分析,以快速解决问题。在我看来,丰田不应该在产品质量上妥协,把增长看得比质量更重要。为了生产更多的产品,他们没有在产品生产上付出100%的努力。为了实现他们的增长目标并成为世界上最大的汽车制造商,丰田失去了关键价值,这是让公司声誉的第一个地方。
Toyota Motors Corporation all throughout its history – from Kaizen to Toyota Production System to further Kaizen – has strived not only to maintain its current market position, but to improve it as well. The engineers should make sure that they make best products in the very first attempt. The organisation should not make haste in manufacturing the products just in order to increase the growth.
In Toyota Motors Corporation's 2008 Annual report, the company said that "As the automobile industry faces a turning point in its history, Toyota aims to achieve sustainable growth by building a more flexible and stronger corporate structure to meet the challenges ahead" (p. 1). The real question remains. That is, what specific strategies shall Toyota adopts in order to build a more flexible and stronger corporate structure when time and business environment dictate that it's 'Kaizen', Further 'Kaizen', and Toyota Production System are no longer enough for the current and future demands of the marketplace?
Blue Ocean Strategy
In the preface of their book, Blue Ocean Strategy, W. Chan Kim and Renee Mauborgne, succinctly wrote that "there are no permanently excellent companies, just as there are no permanently excellent industries" (2005, p. x). Hence, no matter how successful Toyota Motors Corporation is over its 70 years existence does not guarantee the same success in the next 70 years. The authors, therefore, proposed a new management theory – blue ocean strategy. The Blue Ocean Strategy is, according to Kim and Mauborgne,
"Blue ocean strategy challenges companies to break out of the red ocean of bloody competition by creating uncontested market space that makes the competition irrelevant. Instead of dividing up existing-and often shrinking-demand and benchmarking competitors, blue ocean strategy is about growing demand and breaking away from the competition" (2008, p. x)
The most startling conclusion of the blue ocean strategy is well depicted by the authors' conclusion on Cirque du Soleil's circumstances: the circus company "succeeded because it realized that to win in the future, companies must stop competing with each other" (Kim & Mauborgne 2005, p. 4). In Toyota's history it is clear that its management has not arrived at the same conclusion. This can be ascertained from the Chairman's, Fujio Cho, message in Toyota Motors Corporation's 2008 Annual Report: "Toyota aims to achieve sustained, long-term growth by providing high-quality vehicles to people everywhere, and by contributing to the realization of a bountiful and nurturing society" (2008, p. 6). What is not aligned with the blue ocean strategy in this phrase is that every other automobile company – Ford, GM, Honda, etc. – are also saying the same thing or the likes of it. Clearly this strategy is not going to work in the long run at all if Toyota wants to remain as one of the top ten in Fortune Global 500.
蓝海战略中最令人吃惊的结论在作者对太阳马戏团的情况的结论中得到了很好的描述:马戏团公司"成功是因为它意识到,为了赢得未来,公司必须停止相互竞争"(Kim & Mauborgne 2005,第4页)。在丰田的历史中,很明显,它的管理层没有得出同样的结论。这可以从董事长Fujio Cho在丰田汽车公司2008年年报中的信息中确定:"丰田的目标是实现持续、长期增长通过提供高质量的汽车给世界各地的人们和为实现丰富的和培养社会"(2008年,p . 6)。什么是不符合这个短语的蓝海战略是,其他汽车公司——福特、通用、本田、等等-也在说同样的事情或类似的事情。显然,如果丰田想要继续保持《财富》全球500强前10名的地位,从长远来看,这种策略根本行不通。
In contrast, the blue ocean strategy goes out of just mere providing high-quality vehicles which are what everyone else is providing. As shown in the figure below blue oceans have the most impact on profit though least impact on revenue compared to red oceans.
The changing environments as presented by Toyota in its presentation for its financial results for 2008 and as discussed in the earlier part of this paper, and as outlined by the Blue Ocean Strategy presents several "driving forces behind a rising imperative to create blue oceans" (Kim & Mauborgne 2005, p. 8). These driving forces, unfortunately, will not disappear, hence Toyota must act now and create its own undisputed market in the automobile industry. To fully realize the benefits of the blue ocean strategy a strategy canvas must be created. The canvas is "the central diagnostic and action framework for building a compelling blue ocean strategy" (Blue Ocean Strategy 2008).
Total customer experience is now the "new differentiator" (Mascarenhas, Kesavan & Bernacchi 2006, p. 397) which is exactly the point in the blue ocean strategy. Toyota Motors Corporation, in its current and future business environment, must deliver total customer experience. However, there is a need for care in interpreting each customer's total experience: "Obviously, by definition, TCE is customer-dependent and hence, is different for each customer. Compared with service outlets such as restaurants, hotels or banks, there is potential for great diversity in customer experience, because the customer may seek a wide variety of different services or products. Each stage of this consumption-journey involves an experience that the provider must try to optimize and the customer must [capitalize]" (Mascarenhas, Kesavan & Bernacchi 2006, p. 415). The key therefore is to attain an accurate understanding.
More than ever, the human resource strategies, objective, systems and processes of the organization must be integrated and synchronized with the overall Toyota Motors Corporation's strategies, objective, systems and processes and the rest of the organization. Human resource as one of the key success factors in implementing the blue ocean strategy must be able to support and not detract the company from it. Hence, the personnel selection, training and development, and performance appraisal processes should be seamlessly integrated into the whole organizational structure ad systems to ensure that all these systems are working towards the same goal: creating uncontested market space and making the competition irrelevant.
比以往任何时候,组织的人力资源战略、目标、系统和过程必须与丰田汽车公司的整体战略、目标、系统和过程以及组织的其他部分整合和同步。人力资源作为实施蓝海战略的关键成功因素之一,必须能够支持而不是削弱公司的蓝海战略。因此,人员选择、培训和发展以及绩效评估过程应该无缝地整合到整个组织结构和广告系统中,以确保所有这些系统都朝着同一个目标努力:创造无竞争的市场空间,让竞争变得无关紧要。
Mondy & Noe defined recruitment as the "process of attracting individuals on a timely basis, in sufficient numbers, and with appropriate qualifications, and encouraging them to apply for jobs with an [organization]" (2005, p. 199). The objective of the selection process for any type of [organization] is selecting the best "individual suited for a particular position and the organization" (Mondy & Noe, 2005, p. 162). Hence, for TMC the goal of the organization's selection process should be selecting the best individual suited for the vacant position and have the necessary capability to help the company in its quest in making the competition irrelevant.
On the other hand, the performance appraisal system is a "formal system of review and evaluation of individual or team task performance" (Mondy & Noe, 2005, p. 252) "to determine who should be promoted, demoted, transferred, or terminated (Anthony, Kacmar & Perrewe, 2002, p. 354). Several of the factors that affect the effectiveness of an appraisal system are job-related criteria, performance expectations, standardization, trained appraisers, continuous open communication, performance reviews, and due process (Mondy & Noe, 2005, pp. 270-272). Managing employee performance is one of the more difficult and complex activities within an organization. Unlike the other resources of a business, the human resource is not very easy to control: people think and act accordingly.
Anthony, Kacmar & Perrewe wrote that an effective performance appraisal system are "not only tools for evaluating the work of employees but also for developing and motivating employees" (2002, p. 351). These benefits are central to why the performance appraisal system was developed in organizations: employees need to be motivated and developed in order to perform their jobs effectively and efficiently. Furthermore, the appraisal system of a company can also be used to "determine who needs formal training and development opportunities" (Anthony, Kacmar & Perrewe, 2002, p. 354). In the end, all of these will result to a better equipped human resource. Hence, for Toyota Motors Corporation its performance appraisal system must be redesigned to fit the blue ocean strategy of the company. As a vital component in motivating its employees, the human resource performance appraisal system of TMC should not operate in a vacuum, rather it must support the goal of developing organizational competencies to make the competition irrelevant.
What had Toyota Motors Corporation done for its worldwide human resource management is admirable – it developed HRM practices to sustain the Toyota Production System (Winfield 1994, p. 41). However, today it is no longer enough. It is time that Toyota models its human resource management practices to sustain the blue ocean strategy. The researcher believes that TPS is a component of blue ocean strategy; hence it should not be the end goal in designing the company's human resource management system and its other systems. The four goals as promoted by the company's existing human resource management practices are "employee commitment, workforce flexibility and adaptability, quality" (Winfield 1994, p. 50) in the blue ocean strategy perspective are only several of the factors needed in creating an uncontestable market as opposed to the current practice (these four goals are the main goals).
丰田汽车公司为其全球人力资源管理所做的是令人钦佩的-它发展了人力资源管理实践来维持丰田生产系统(Winfield 1994,第41页)。然而,今天已经不够了。现在是丰田模仿其人力资源管理实践,以维持蓝海战略的时候了。研究者认为TPS是蓝海战略的一个组成部分;因此,它不应该是设计公司人力资源管理系统及其其他系统的最终目标。公司现有的人力资源管理实践促进的四个目标是"员工承诺,劳动力灵活性和适应性,质量"(Winfield 1994,在蓝海战略的观点中,这只是创建一个无可争议的市场所需的几个因素,而不是当前的实践(这四个目标是主要目标)。
As competition become more and more intense, companies such as Toyota Motors Corporation which are leaders in their industries can not afford to become complacent. Rather they must again pioneer developments in their fields. These companies have to integrate all their resources, use these resources efficiently and effectively to attain organizational goals.
As the workforce becomes varied and as competition within industries becomes more intense, the need to effectively and efficiently manage human resources to gain, develop and sustain competitive advantages is becoming more important. In integrating the blue ocean strategy to its overall strategy, Toyota Motors Corporation must not forget that the most important factor in order for such strategy to succeed is its human resource.
随着劳动力的多样化和行业内的竞争日益激烈,有效和高效地管理人力资源,以获得、发展和维持竞争优势变得越来越重要。在将蓝海战略整合到整体战略中,丰田汽车公司不能忘记,蓝海战略成功的最重要因素是人力资源。
留学生论文相关专业范文素材资料,尽在本网,可以随时查阅参考。本站也提供多国留学生课程作业写作指导服务,如有需要可咨询本平台。