本文是市场学专业的留学生Essay范例,题目是"Marketing Strategies of Cosmetics Company L'Oreal(欧莱雅化妆品公司营销策略)",本作业所选择的市场是那些已经拥有巨大市场并在快速增长的化妆品,消费者有着截然不同的工作态度和风格,公司根据顾客和消费者的需要根据当地的要求生产产品。当我们比较2009年全球人口的D&E(发展中和新兴)金字塔从"尚未"到"有抱负"和"拥有很多"的积极转变为钻石时,这一点就更加明显。这个任务比较和对比了两个不同的公司,欧莱雅和联合利华进行国际营销的方式。最初,这个任务围绕着两个大型化妆品品牌行业欧莱雅和联合利华,以及他们在全球几个国家的营销策略和战略。
The market chosen for this assignment is for cosmetic products which have already a huge market and growing at a rapid rate with consumers having contrasting working attitudes and style, and companies producing goods according to the local requirement in accordance to the wants of the customers and consumers. This is more evident when we compare the D&E (Developing and Emerging) pyramid of global population in 2009 getting transformed into a Diamond from a positive transition from "Not Yet" to "Aspiring" and to "Have Lots". This assignment compares and contrasts the way in which two different companies, L'Oreal and Unilever carry out their international marketing. Initially this assignment revolves around the two mega cosmetic brand industry L'Oreal and Unilever and their marketing tactics and strategies around the globe in a few countries.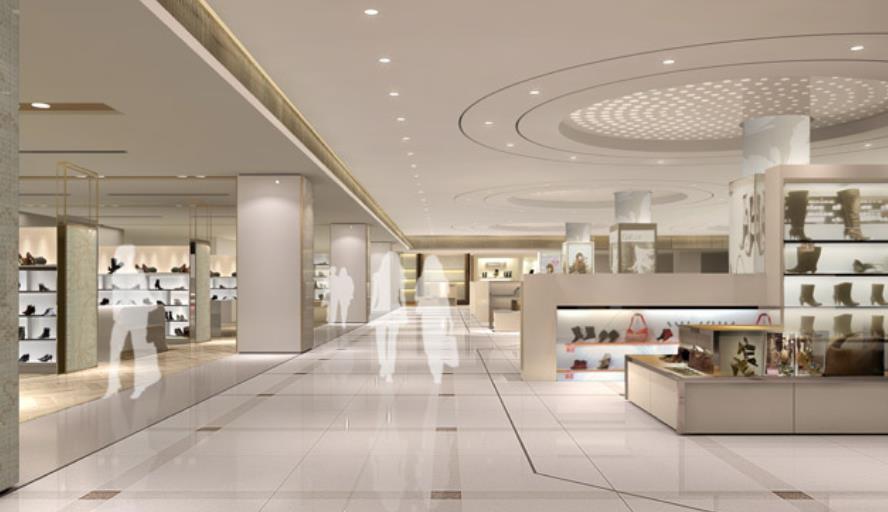 L'Oreal a cosmetic giant is operating in over 130 countries worldwide and recorded a turnover 17.5 billion in 2009. The company records a consistent growth of over the years while there is a dip from 2008 to 2009 especially due to economic slowdown in the global market. The consistent growth of the company and the share in the particular market is due to its varied marketing activities and innovation in Research and Development. The Company, in 2009, has spent 5.4 Billion as Advertising and Promotion which is close to 30% of their annual revenue and 0.6 billion in Research and Development, almost quarter of their annual Operating Profit. The company differs itself from other companies in the sphere of product/service design; packaging; brand name/logo; price; advertising; sales promotion; distribution channel(s).
Their website reads: "At L'Oreal, we have made cosmetics the focus of all our energy and know-how for nearly a century. We are fully committed to putting all our expertise and research resources to work for the well-being of men and women, in all their diversity, around the world"
Unilever, another multinational giant operating in 100 countries (products sold in 170 countries) recorded annual revenue of close to 40 billion in 2009. Unilever spent €5.3 billion (13% of their revenue) for their Advertisement and Promotion budget and close to 18% (0.9 billion) on their Research and Development. Unilever realise that innovation is key to their progress, and through cutting-edge science they are constantly enhancing their brands, improving their nutritional properties, taste, fragrance, or functionality.
另一家跨国巨头联合利华,在100个国家运营(产品销往170个国家),2009年的年收入接近400亿美元。联合利华花了â, 53亿美元(占其收入的13%)用于广告和推广预算,近18%(9亿美元)用于研发。联合利华意识到创新是他们进步的关键,通过尖端科学,他们不断提升他们的品牌,改善他们的营养特性、味道、香味或功能。
It is quite interesting to read the first sentence of their website: "On any given day, two billion people use Unilever products to look good, feel good and get more out of life"
Global reach allows both the companies to get closer to consumers in local markets to understand diverse needs and priorities of peoples' lives in so many different ways.
The success of Brand L'Oreal lies in the fact that the company succeeded in reaching out to the customers of different countries of the world, across different income ranges and cultural patterns, giving them the appropriate product they are worthy of. The area of expertise of L'Oreal being that it succeeded almost in every country that it entered. The strategies of L'Oreal was varied enough to help it and stop itself from restricting itself in a single country. L'Oreal sold its product on the basis of customer demand and country want rather than keeping the product identical across the globe. It built ample number of brands or mammoth brands entrenched to the restricted culture and which appealed to a variety of segment of the universal market instead of generalising the brand and edible in innumerable culture. L'Oreal went on to being a local product in every international market. The brand extension of L'Oreal also came in the same sector or the same segment of market. L'Oreal believed in growing its expertise in the segment it is conscious of rather than going into a completely new sector of market
L'Oreal had built a dozen or so mega brands rooted in the local culture and appealing to different segments of the global market. Instead of homogenizing the various brands and making them palatable in myriad cultures, Owen-Jones decided to embody their (the brands') country of origin, turning what many marketing gurus considered a narrowing factor into a marketing virtue.
As a senior L'Oreal manager put it, "You have to be local and as strong as the best locals but backed by an international image and strategy. We have made a conscious effort to diversify the cultural origins of our brands."…
Brand Extensions品牌延伸
L'Oreal realized the need for caution in case of brand extensions. The company extended its brands after doing a thorough research. When L'Oreal decided to enter the kids shampoo category in 1998, it debated whether to launch a new brand or go for an extension. The company realized the L'Oreal name, long associated with women's hair care, would capture instant credibility with moms. But Kids was really a child-oriented product. When L'Oreal first unveiled its L'Oreal Kids shampoo line early 1998, retailers were sceptical. "Retailers say the value isn't there. We say it is that the child establishes value. We were pretty tenacious." – mentioned Carol Hamilton, 45, senior VP-marketing for the L'Oreal retail division of Cosmair…
欧莱雅意识到在品牌扩张时需要谨慎。在做了彻底的调查之后,公司扩展了自己的品牌。1998年,当欧莱雅决定进入儿童洗发水领域时,它还在争论是推出一个新品牌还是继续扩张。该公司意识到,欧莱雅这个长期与女性头发护理联系在一起的品牌,会立刻赢得妈妈们的信任。但Kids确实是一个面向儿童的产品。当欧莱雅1998年初首次推出其欧莱雅儿童洗发水系列时,零售商们对此表示怀疑。"零售商说,那里没有价值。我们说它是子结点建立价值。我们非常顽强。45岁的Carol Hamilton是科斯梅尔欧莱雅零售部门的高级营销副总裁。
L'Oreal professionals mechanises with L'Oreal professional salons in order to not only promote their product but also to help hairdressers to have a vision, excel and accomplish.
L'Oreal has divided their product range in five different categories to focus its marketing activities exclusively designed for the targeted market audience.
Professional products for the service sector business holders like hair salons.
Consumer Products for mass consumption of local people.
Luxury Products for those who want to pay a little more extra and who are cautious about how they look.
Cosmetics general cosmetics.
Body Shop a new sector of product range said to have based its products after getting inspired from the nature.
The body shop was founded in 1976 in the United Kingdom well known for its strong product base of natural ingredients and having a network of over 2550 stores in 63 countries
Unilever on the other hand is a British-Dutch multinational company owning ample number of consumer products in the food, beverage and the personal care product sector. Promises to give a consistent evolution in the sustainable living plan of the commoners.
In a world of hype and stereotypes, the Dove Unilever provides a refreshing alternative for women who recognise that beauty isn't simply about how you look but it makes a genuine difference.
Dove Unilever is committed to widening the definition of beauty for women because it believes real beauty comes in all ages, shapes and sizes. To help enjoy your own brand of beauty, Dove provides an extensive range of cleansing and personal care products that make a genuine difference to the condition and feel of skin and hair.
多芬联合利华致力于扩大女性美的定义,因为它相信真正的美存在于所有年龄、体型和体型。为了帮助您享受自己的美丽品牌,多芬提供了广泛的清洁和个人护理产品,使皮肤和头发的状况和感觉有真正的不同。
Dove is the UK's top Bar Soap brand and 45% of the population bought a Dove product in 2010. In fact, 10.1 million women use Dove every week in the UK.
Unilever first launched its products in the US during the 1950s, and in 1957 the basic Dove bar formula was refined and developed into the "Original Dove Beauty bar". It was launched as a beauty soap that was clinically proven to be milder on dry and sensitive skins. The following years saw the launch of more bath time treats like beauty baths and moisturising body washes.
Unilever Dove then expanded its brand into antiperspirant deodorants and Pro-Age, a range of skin cream and hair care products specifically designed in accordance to the requirement of the local women. Unilever re-defined the definition of beauty for women. In 2010 Unilever Dove came out with another revolutionary product of Damage therapy which could be used by the consumers at home rather than spending a fortune on other beauty therapies to keep their hair strong damage free. In 2010 Unilever also diversifies its Dove products from the female sector to the male and hence the birth of a completely new brand of products in which Unilever had never stepped its foot into, the Dove Men Care brand was formed offering deodorants and body washes specifically designed for the male skin.
L'Oreal entered India with the hair colour product, they changed the way consumers viewed the product. From being a product for the old-age to turn grey hair into shining black, L'Oreal targeted the young market for whom looking stylish and to the modern mark wasimportant, a very tough job to change the mind-sets of the people.
Dove entered India in the late 1993. Dove-known to be a custodian to promise gave products to women to satisfy them all over the world. Dove started giving out products which fitted to their customer requirement in the female sector. In India Dove became the fastest growing hair care shampoo product in fifteen month of its launch proving its Promotional strategies to be worth.
L'Oreal launched a shampoo+oil in India under Garnier brand name which is best suited for local Indian market but Unilever standardized the product rather than launching a new brand in a local market.
L'Oreal focuses on target customers and then tailored their supply chain model according to the need of the specific geographical location while Unilever focus on mass market and depend on the overall economic development and the increasing purchasing power of the people.
Portfolio of Brand management of Unilever is quite huge although 75% of their revenue comes from only 25 major brands. Therefore strategy of Unilever is on a much broader scale of mass consumption. However, L'Oreal spends their major advertisement activities towards focussed clientele and depends heavily on new product innovation; in 2009 alone L'Oreal has filed for 674 patent applications.
ADVERTISING广告
'L'Oreal-because you are worth it', gives a kind of a fulfilment to the consumer that the kind of product the consumer was looking for, this is it. It gives the customer the belief that the product worth a lot and hence they are worth it validates to them being as worthy as the product though most of planning and thinking is only a virtual belief.
"欧莱雅——因为你值得拥有"给了消费者一种满足感消费者想要的产品,就是它。它让客户相信产品很有价值,因此他们也很有价值,它证明他们和产品一样有价值,尽管大多数计划和思考只是一个虚拟的信念。
L'Oreal started its advertising campaign in the late 1920 via posters and other such mediums. It first time appeared onscreen in 1950s in movies. In today's date L'Oreal got celebrity of all ages to promote their product. The strategy that L'Oreal used here is to use local celebrities to whom the common man relate to rather than having just one celebrity to promote their product globally. For example in India L'Oreal used ex Miss World Aishwariya Rai to promote their product where as in the United Kingdom they used Penelope Cruz to promote their product. This got L'Oreal the image of 'Traditional Beauty'. L'Oreal knew that the best way to attract customers was to bestow the customers with the image that they could become as beautiful as their favourite celebrities.
Dove on the other hand used the tactic of complementing their customers giving them a profound positive vibe by giving a positive line of 'you are beautiful'.
Dove uses various creative marketing strategies like using Facebook which is a social commerce networking site to promote its product. Dove has made its products available to the customers on the social website. Dove believes that it makes complete sense to move from a social networking website to a purchase worthwhile at the same place.Launching a competitive advertisement in competition with L'Oreal with the tag line 'Dove is No.1 Shampoo' sending prospective customers personalised emails with such adverts and making customer believe that it is the best the customer can get.
Given the image of real women Dove never used or endorsed their products through celebrities like in the case of L'Oreal. Instead Unilever built a new strategy for Dove. Given the cote of being "Real Women" Dove used a corporate advertising strategy by various cultures of women and projecting an image of self-satisfaction for the Unilever brands. Unilever tried to get their customer in the real world and by not giving them a fake hope that they could be liketheir favourite celebrity but giving them a hope that they could be beautiful with the real beauty bestowed in them.
Unilever made its product Dove available to the customers through Facebook and other social networking sites in the United States and other parts of the world, with Unilever unveiling the new ecommerce offering shortly
Marshall Manson, Europe Middle East and Africa managing director of digital at Unilever's PR agency Edelman, said: "It makes sense to allow users to move directly from a social word-of-mouth recommendation, or from information a brand has shared, to purchase."
"He also said that the move makes it easier for Dove to connect social activity with business values and measure their effectiveness.
The news comes just days after a study by Foresee found that consumers prefer email marketing messages than social media interactions with retailer websites in the UK.
Larry Freed, president and chief executive officer of ForeSee Results, said brands need to be aware of how their target markets are influenced by promotional emails, advertising on Facebook or word-of-mouth recommendations.
SALES PROMOTION促销活动
In India L'Oreal brought the international style by transforming the looks in the form of amenities to its customers. L'Oreal marked its products through hair salons, owning over 2000 saloons over 36 cities in India.
在印度,欧莱雅将国际风格以便利设施的形式呈现给顾客。欧莱雅通过美发沙龙来标识其产品,在印度36个城市拥有2000多家美发沙龙。
L'Oreal and Unilever competed on getting positioned in the shelf-space in the United States to be in the eye of the customers.
Dove on the other hand promoted its product by positioning itself the best that is as the number one product and also with the help of dove the seven day challenge, where dove promised healthy hair or money back guarantee.
In the United States Dove bought about the "half-faced" challenge. Dove asked the American customers to use the product on half of their face and feel the difference.
Dove relies on websites to carry out its major sales promotions. Dove used theOscar ceremony by paying huge amount to broadcast live on television on the prime advertising time a 45second advertisement to bring their product into the eyes of the people. The "real beauty" code used by Unilever for Dove gained a lot of intangible possession towards Dove by Increasing customer loyalty and sales towards the brand. This led to a continuous rise in the sales of Dove; from 2005 to 2006 sales of dove grew by 10.1%.
L'Oreal on the other hand promised a reduction in the hair fall or healthy hair. L'Oreal carried out its sales promotion having a wide assortment with varying range of products for premium and the middle class. Though L'Oreal's premium product was at low demand, L'Oreal kept on reinforcing them through promoting their premium brand as a look of necessity. L'Oreal produced its goods in the form of services to the market by distributing it through professional hair-dressers. L'Oreal's products came with various names such as the 'L'Oreal Paris hair colour' which imbibed the country name in the brand which fostered the customer the urge of possessing that product.
WEBSITE网站
The L'Oreal website not only gives a brief introduction of its varied product features but it also gives information about the company history and also about the various product ranges for women in the market supplementing it with a little extra of "for women" categorising it specifically for them.
欧莱雅的网站不仅简单介绍了其各种产品的特点,还提供了公司的历史信息,以及市场上针对女性的各种产品系列,并补充了一些额外的"女性产品",专门为女性分类。
L'Oreal in China launched a website in mandarin to help customer easy accessibility and making it easy for them to use the website. Due to this strategy of L'Oreal the customers felt more close to the brand and made it easy for the customers to access the product easily.
Unilever for dove maintains its simplicity in its website also but to it dove also adds up a space for testimonials to looks at the customer response and also gave out various offers and promotions. To that Dove had also added up an interactive session and video to show how dove has helped people's hair giving the customers the proof to what they claimed.
They also came up with advertisement of the websites specific to that part of the region. Unilever wanted the local customer to be able to relate with the brand and see for themselves how they could look beautiful just by themselves.
For example the Indian website had adverts of Dove dry hair shampoo which helped rough dry hair and prevented split-ends whereas in the United Kingdome Unilever had a range of special shampoo to reduce and prevent hair fall which generally happened in accordance to the hard water.
DISTRIBUTION CHANNEL分销渠道
A market channel is one of the most important factors in the marketing of a product. It closures the period, space and hole in the market between the consumers and the product manufacturers. In India to distribute its product Dove Unilever uses three approaches, indirect coverage, and direct coverage and Streamline method. Dove Unilever looked out for short supply-chain for distribution to meet its customer's needs and to reach out to a huge population. In India Unilever elected sub-stockist that covered up the mass part of the marketing areas where as in the Unites Kingdome Unilever were in direct contact with the retailers.
市场渠道是产品营销中最重要的因素之一。它封闭了消费者和产品制造商之间的时间、空间和市场空白。在印度,多芬联合利华使用三种方法分销其产品,间接覆盖和直接覆盖和流线法。联合利华(Dove Unilever)寻找了短的分销供应链,以满足客户的需求,并接触到庞大的人群。在印度,联合利华选出的sub-stockist掩盖了市场营销领域的大部分,而在英国,联合利华直接与零售商接触。
Over 180 million units are produced in the United Kingdom annum and 65% of it is exported overseas.
L'Oreal believes that it's their obligation to generate value for the customers and hence adopts various sales strategies to the precise distribution channel of every individual market.
With 290 subsidiaries, more than 100 distributors and 42 plants, all spread out in about 130 countries, L'Oreal is the leader of the cosmetic industry.
The group has begun its internationalisation in 1912 by following three steps: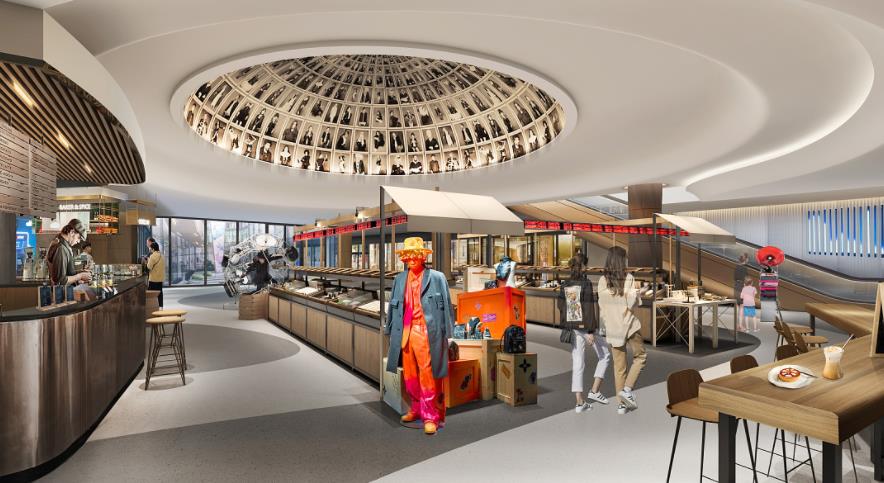 First, commercialisation of professional shampoos to hair-dressers via distributors in near Europe (Spain, Italy, Great Britain, Germany and Poland) and in the Americas – "first landing";
Second, local firms are taken over for example in the USA (Redken 1993, Maybelline 1996 etc.), in Argentina (Miss Y lang 2000) – "go native";
Third, subsidiaries (production, research and development) are directly created (Greenfield investment) without any first passage via distribution. It is the case in Asia (Japan and Hong Kong) – "globalisation".
The group has to face harsh competition and new stakes like diversify its product segments (baby-boomers which become "mammy-boomers"; American, French and Japanese young with specific tastes; and men), exploit new means of distribution (like on line sales) and finally, take advantage before the competitors, of new emerging markets like Asia, India, Latin America, Africa and East European countries.
When L'Oreal's Professional Products Division entered India in 1997, hairdressing Industry as a market segment is almost insignificant. There were no organized education and training, couple of dubious domestic products and prohibitive expensive foreign brands.
The first strategy of L'Oreal was to exploit this inherent gap in the nascent industry and invested heavily in hairdressing and training. Their head start also ensured broad distribution in the focussed market.
"We skim the top 100 cities in India and have the largest salon base in the country, of which 20 per cent is exclusive to us, contributing to 40 per cent of our revenue." Says Sharma, Director, L'Oreal Professional Products Division. He further adds "Our biggest cost is the education of our trade. We have over 40 trainers; it's an entire machine that needs constant oiling."
"我们浏览了印度排名前100的城市,拥有该国最大的沙龙基地,其中20%专属于我们,贡献了我们40%的收入。"欧莱雅专业产品部主任Sharma说。他进一步补充道:"我们最大的成本是我们贸易的教育。我们有40多名教练;这是一部需要不断加油的完整机器。"
In 2009, this industry alone in India is€ 33 Mio, growing in double digits, and L'Oreal Professional Products — Professionnel and Kerastase — are market leaders.
L'Oreal Professional Products prides itself on a product they believe is technologically unmatched. "3.5 per cent of our sales are pumped back into research & development; the best technology goes back into the trade," says Vismay Sharma, director, L'Oreal Professional Products Division.
The challenge is to beat competitors' who is adopting the same strategy. But competitors are eating into the same strategy. Both Schwarzkopf, at the number two position in the industry, and Wella have launched technical training centres. Schwarzkopf even launched a by-invitation-only hairdressers club and flew 150 members to Goa for an inaugural meeting.
Strategy of Schwarzkopf is to demand an increased commitment to turnover in return from these loyal and exclusive customers to become high volume buyers. Wella, the other brand which entered India in 2001, is aiming to be in 5,000 salons by June 2006.
L'Oreal organizes Colour trophy, a nationwide quest to find the most creative hairdressers in the country and also sponsor hair shows besides their annual showcasing of global fashions in hairdressing and colour to give a platform to unleash creativity and lead to creating new trends in the industry.
And in a revision of distribution strategy, Schwarzkopf has just begun retailing their hair colour range to power growth. Sharma reacts, "L'Oreal Professional Products began by selling through Parisienne salons. That's at the heart of our business; we will not dilute it by retailing for home use."
Okay, so the L'Oreal brand is strong, well established within target markets, and Sharma claims sales are up in India, although figures don't come by easily in the discussion. Well, this was the time, then, to become more proactive than ever before; to begin the task of figuring out just what it was going to take to sustain their competitive advantage and ensure that they stay at the cutting edge of their field.
And so, in February this year, L'Oreal announced the arrival of Matrix (their number one brand in the US), an affordable range of hair products to add to their existing offering to offer Indian hairdressers the option of using a professional brand at this price point.
The value proposition is similar. Both brands offer all the support hairdressers need, from education, complete in-salon marketing, and salon promotions. Matrix, however will thrive on depth of distribution, with a training centre in every city it retails in.
L'Oreal India is the only company to offer products at three different price points — luxury, premium and affordable. With this they will have a combination no one can beat.
L'Oreal hasextensive campaign for L'Oreal Paris Lip Colour. They also wish to modify the product by adding SPF, so that lips can be protected from harmful. They are also putting ads in TV and out of home advertisements like hoardings, at malls on digital screen
Marketing Strategy
Distribution: Will widen distribution network by giving various incentives to distributers, retailers, stockiest in order, not to loseself-space to competition.
Promotion: Will be distributing complementary lip care guide on minimum purchase, having tips on how the various brand ambassadors of L'Oreal Paris apply Lip Colour on themselves and take care of their lips.
Social Responsibility: L'Oreal supports campaign for safe cosmetics which was started in October 2007. This will help in building consumer confidence, that L'Oreal Lip colour is safeBrand Management
L'Oreal had built a dozen or so mega brands rooted in the local culture and appealing to different segments of the global market. Instead of homogenizing the various brands and making them palatable in myriad cultures, Owen-Jones decided to embody their country of origin, turning what marketing experts considered a narrowing factor into a marketing virtue. L'Oreal believed as being local but being backed up by the global international image diversifying the traditionalroots of brands.
Brand Extensions
L'Oreal realized the need for caution in case of brand extensions. When L'Oreal decided to enter the kids shampoo category in 1998, it debated whether to launch a new brand or go for an extension. The company realized the L'Oreal name, long associated with women's hair care, would capture instant credibility with moms. But Kids was really a child-oriented product. When L'Oreal first unveiled its L'Oreal Kids shampoo line early 1998, retailers were sceptical.
Advertising and Promotion广告和促销
L'Oreal backed its product innovations with the twelfth-largest media budget in the world. In the late 1980s and early 1990s, "external charges", which included L'Oreal's advertising and promotions expenditure jumped from 37% to 47% of sales. L'Oreal increased its global ad spending to $1.25 billion in 1998. L'Oreal had a unique promotion policy for all its brands. A brand, which sold in mass-market outlets, advertised and promoted itself in a way similar to brands sold in department stores.
欧莱雅以世界上第十二大的媒体预算支持其产品创新。在20世纪80年代末和90年代初,包括欧莱雅广告和促销支出在内的"外部费用"从销售额的37%上升到47%。1998年,欧莱雅将其全球广告支出增加到12.5亿美元。欧莱雅对所有品牌都有独特的促销政策。一个在大众市场销售点销售的品牌,其广告和推广的方式类似于在百货公司销售的品牌。
Corporate Structure
L'Oreal was organized as a clutch of small profit centres, some with as few as ten employees. The company's work culture encouraged audits and budget meetings to focus less on the spilled milk of the past, and more on leading indicators of how things would look at year-end.
These meetings encouraged discussions to find out which overlooked products showed signs of life but were undercapitalized and which products were not matching expectations and needed pruning. The structure allowed L'Oreal to move fast…
Competition
L'Oreal faced competition from various formidable rivals. On one side, cosmetic majors like Revlon and Avon and Nivea vied for shelf space. On the other, there were the giant FMCG companies like Unilever and P&G. There were also local competitors like HLL-Lakme in India, Dark and Lovely in Africa, and the erstwhile Shu Umera in Japan (L'Oreal later acquired this brand).
Dove brand has grown inIndia from a mere €12.5 Mio to €85 Mio in 2006 with products across the soap, shampoo, deodorant and skin care segments.Dove brand became India's premium brand within one year of its launch.
Some years ago the key to success was penetration in the market but it has changed now to educating the target customers about the benefit of the product and using it the right way.
Unilever in India is well positioned because they have the right portfolio, focussed brands and operates at various price points. Being the market leader in India and estimated market growth is at 40-50%, Unilever's strategy is to build the market and translate other opportunities for launching new products like serum, masks and treatments under umbrella brand of Dove.
联合利华在印度的地位很好,因为他们有正确的投资组合、专注的品牌和不同价位的运营。作为印度市场的领导者,联合利华的战略是建立市场,并利用其他机会推出新产品,如多芬旗下的精华液、面膜和护理产品。联合利华在印度的市场增长预计为40-50%。
To continue its leadership position, Unilever is constantly upgrading Dove from time to time to meet customers' needs like Dove Daily, Dove dry therapy, Dove breakage therapy and son on.
Lever's strategy is to build rural market for increasing consumption level. Market estimate that 80% rural population have used shampoo but the big challenge is to convert the one time consumers to repeat purchasers, are they buying next week….next month, next quarter?
The strategy and challenge is to go deeper to media dark villages and build sales which will become the market of the future. Just for an example close to 30-40% of UP, the largest state in India, is media dark.
Unilever in India has started running one of their largest consumer connect initiatives "Khushiyon Ki Doli". It allows them to go deeper to villages with population of 5000 people. The heartening part is that consumers are will to embrace new things in life if they see a value proposition.
联合利华(Unilever)在印度已启动其最大的消费者连接项目之一"Khushiyon Ki Doli"。它可以让他们深入到5000人的村庄。令人振奋的是,如果消费者看到一个价值主张,他们会乐于接受生活中的新事物。
留学生论文相关专业范文素材资料,尽在本网,可以随时查阅参考。本站也提供多国留学生课程作业写作指导服务,如有需要可咨询本平台。