本文是市场学专业的留学生Essay范例,题目是"Analysis of Kraft's Takeover of Cadbury(卡夫收购吉百利的分析)",吉百利的历史可以追溯到近两个世纪前,当时由约翰•吉百利(John Cadbury)创立,他在英国伯明翰销售可可豆和茶叶。后来,他在与印度史威士合并后,将公司名称改为吉百利史威士(Chinn Schweppes, 1998年),开始了一系列饮料的扩张。成功的产品开发和发布使吉百利拥有了广泛的糖果产品线,包括可可精华、复活节彩蛋、牛奶巧克力、吉百利手指、牛奶、伯恩维尔巧克力、牛奶托盘、奶油彩蛋、Crunchie、Picnic、Curly windy、Wispa boost、Twirl和Time Out(吉百利2010年)。
Overview Of Both Companies两家公司概况
Cadbury's origins date back to almost two centuries when it was founded by John Cadbury who started the business by selling cocoa and tea in Birmingham, UK. Later he expanded by starting a line of beverages after a merger with Indian Schweppes changing the company name to Cadbury Schweppes (Chinn 1998). Successful product developments and launches have enabled Cadbury to boast of an extensive confectionary line consisting of Cocoa Essence, Easter Eggs,Milk Chocolate, Cadbury Fingers, Dairy Milk, BournevilleChocolate, Milk Tray, Flake Creme Egg, Crunchie, Picnic, Curly windy, Wispa boost, Twirl and Time Out (Cadbury 2010).
Kraft, on the other hand, is a US company about a century old, which started off as a door to door cheese business but expanded into other confectionary items through many takeovers previously such as Ritz Crackers, Nabisco (Oreos) and Phenix Cheese Corporation (Philadelphia Cheese) to achieve success (Smith 2009). It is second in terms of sales and popularity in the confectionary industry with annual revenues of $42 billion, operating in more than 150 countries (Kraft 2008).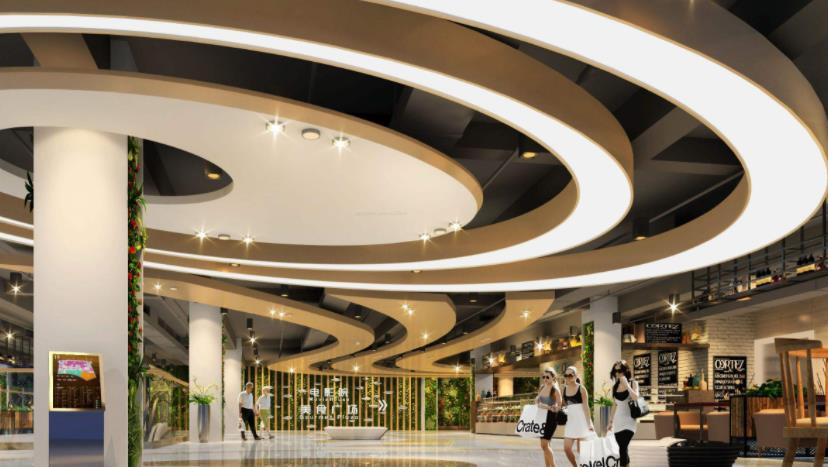 The Idea Of A Takeover收购的想法
Due to recessionary times following fall in sales, many companies in the confectionary industry recognized the potential of merging with their competitors to become competitive and enjoy economies of scale (Mauboussin, 2010). Cadbury had continued to be a strong performer in the confectionary industry and shown steady performance and growth in light of the turbulent economic times. Much of Cadbury's growth was due to its presence in emerging global markets. Kraft was attracted to Cadbury due its strong performance during the economic crisis. This led to Kraft's proposal to Cadbury of a takeover.
由于销量下降后的经济衰退,糖果行业的许多公司认识到与竞争对手合并的潜力,以变得有竞争力,并享受规模经济(Mauboussin, 2010)。吉百利在糖果行业一直表现强劲,并在经济动荡时期显示出稳定的业绩和增长。吉百利的增长很大程度上归功于其在新兴全球市场的存在。吉百利在经济危机期间的强劲表现吸引了卡夫。这导致卡夫向吉百利提出收购要约。
The initial offering of $16.3 billion or 740pence per share by Kraft to Cadbury was outright rejected as derisory and an attempt by Kraft to take over Cadbury for cheap. Cadbury has had strong brands whose icons are etched in the minds all over the world, an impressive category line and extensive worldwide consumer base. Successful financial overview and steady business model reinforced Cadbury's belief that it should be an independent company. Kraft's bid did not come remotely close to reflecting the company's true worth.
Kraft proposed another bid shortly: This comprised of an offer of £10.1 billion ($17 billion, same terms as the first bid in September-300 pence in cash and 0.2589 Kraft shares per Cadbury shares. The closing price of 9th November reflected the bid valuation of Cadbury at 710 pence which was lower than the share price of 761p on that day.
Kraft's share price: $26.53; Exchange rate (as agreed): $1.66 / GBP. Ratio: 0.2589 Kraft shares per every Cadbury share (26.53/1.66 * 0.2589 = £ 4.133 + 4.13 = £ 7.13).This was less than the price of Cadbury on that day and even the initial level of £ 7.45.
Cadbury rejected the offer on the basis of undervalued Cadbury which was now of a lesser value. It was in fact even lower than the current Cadbury share price.
The Cadbury chairman said:"Under your proposal, Cadbury would be absorbed into Kraft's low growth, conglomerate business model, an unappealing prospect which contrasts sharply with our strategy to be a pure play confectionery company."
The hype created by rumors of takeover figures led to exciting speculations .Media reported Ferrero to be considering a rival bid. Hershey's confirmed its own interest for same purpose. There were not only speculations of a joint bid but also of Kohlberg Kravis Roberts & Co. joining the bidding race. All this favored Cadbury whose share price witnessed new highs. Hershey's and Ferrero would struggle to bid alone and only their combined offer could beat Kraft's offer.
有关收购数字的谣言引起的炒作引发了令人兴奋的猜测。媒体报道称费列罗正在考虑另一个出价。为了同样的目的,好时也证实了自己的利益。不仅有联合投标的猜测,而且还有kkr公司参与投标的猜测。这一切都有利于吉百利,其股价创下新高。好时和费列罗单独出价将会很困难,只有合并后的出价才能超过卡夫的出价。
On January 18, Kraft finally managed to take over one of the world's second largest confectionery manufacturer in a hostile bid of an enormous 11.5billion (US$19.5billion). This deal will be remembered in history as one of the largest transnational deals, especially in the aftermath of credit crunch. After four months of continuous resistance, Cadbury shareholders agreed to Kraft's offering of $19.5 billion, (840 pence per share). This was agreed upon with the spirit of creating the world's largest confectioner. This consisted of 500 pence in cash per share and the remaining amount paid to Cadbury shareholder in the form of Kraft shares. The shareholders had the power to decide the mix of amount they wanted in cash and shares. According to estimations, the finals offer presented a multiple of 13 times Cadbury's earnings in 2009 (after interest, taxes and debt were paid).
The high bid price overruled the threat of Hershey's or Unilever offering a price for the same strategy, that is take over. The only rival left was Nestle which too was reduced significantly when Cadbury's Director signed the agreement that if Cadbury were to change its mind about the takeover, it would pay a handsome penalty for it, hence such a situation arising became highly unlikely. The Kraft management, led by Irene Rosenfeld also assured that Kraft had a great respect for Cadbury's brands, employees and reputable history and therefore the employees of Cadbury would do well in the new environment. Also, she verbally assured that under the new agreement the previous contractual rights of the employees would remain the same as before.
Market Structure Of The Two Companies两公司的市场结构
Cadbury and Kraft are both multinational operations with activities in both developed and developing countries. Cadbury is however the market leader in UK and Ireland's confectionary where consumers have a liking for British chocolate containing vegetable oil having a richer taste in milk and also sweeter as opposed to continental chocolate having cocoa fat content; hence Kraft has a low share in such markets.
吉百利和卡夫都是跨国公司,在发达国家和发展中国家都有业务。然而,吉百利是英国和爱尔兰糖果市场的领导者,这些国家的消费者喜欢含有植物油的英国巧克力,它的牛奶味道更浓,也更甜,而不是含有可可脂的欧洲大陆巧克力;因此卡夫在这些市场的份额很低。
Also, Cadbury's strong standing in the Indian (Schweppes) and North American Markets was cleverly identified by Kraft who wanted to tap it and exploit under its own name now to add to its success story.
Advantages Of The Takeover For Kraft.
It was the biggest cross-border acquisition this year. Such a deal clearly pushed Kraft as number 1 dealer in confectionary. A merger allowed Kraft to gain a footing in the fast growing chewing gum category.
Kraft management believes that the combination of the two companies is both a strategic as well as complimentary fit, boasting a portfolio of over 40 confectionary brands each having the ability to yield annual sales of over $100 million.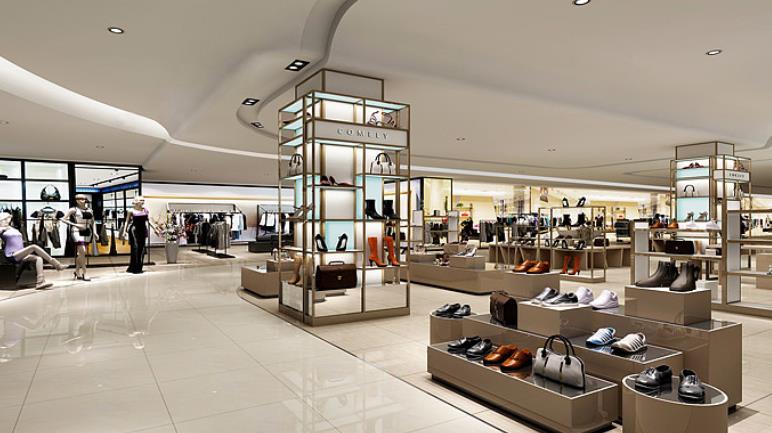 A combination of Kraft products like Toblerone, Oreos and Ritz crackers with Trident gum and Dairy Milk chocolates from Cadbury would result in $625 million annual pretax cost savings on annual company costs of research and development, advertising, branding and procurement. There would also be a significant level of revenue synergy ($50 billion annually) that would subsequently result in higher earnings per share. After the takeover, Kraft would have a greater ability to compete with the giant Nestle on confectionary grounds by increasing its market share in Britain and enjoying the benefits of Cadbury's strong geographical networking in Asia.
Kraft's growth prospects would brighten through access to new brands particularly in the confectionary department along with new distribution channels for the existing products which are outside US. These constitute about one third of the market in developing countries such as Africa, China and India.
Advantages Of The Takeover For Cadbury收购吉百利的好处
Cadbury would profit from Kraft's extensive distribution network around the globe. Cadbury had been vulnerable to a takeover ever since it demerged its US soft drinks business. This high takeover bid was an attractive opportunity to do away with such a fear. A combined Kraft and Cadbury would significantly expand the global reach of both businesses and create synergies worth in the region of $625m. Since a stand-alone Cadbury "had limited opportunities for value creation," agreement to the contract for takeover seemed like a wise decision.
吉百利将从卡夫在全球的广泛分销网络中获利。自从吉百利将其美国软饮料业务分拆以来,该公司一直容易受到收购。如此高的收购出价是消除这种恐惧的一个有吸引力的机会。卡夫和吉百利合并后,将显著扩大两家公司的全球影响力,并在该地区创造价值6.25亿美元的协同效应。由于独立的吉百利"创造价值的机会有限",接受收购合同似乎是一个明智的决定。
Disadvantages Of The Takeover
Along with the obvious benefits come the many challenges and ethical issues. These are primarily high debt issues and employee layoffs. The high debt position of Kraft has further worsened with the takeover as funds were borrowed to pay the Cadbury shareholders a higher yield. Kraft also sold off its frozen Pizza line in order to make the takeover happen.
The unions are worried that the jobs of hundreds would be at stake (estimated 9000plus) as Kraft would try to reduce costs to operate efficiently and pay back its debts. The company has also not given any formal assurance that it would protect 4500 UK jobs. Also it is a known fact that when a company needs to cut costs, jobs and job conditions suffer.
The British Government also opposes takeovers of British companies by foreign giants as it nearly always leads to job losses. This takeover too was met with resistance including Gordon Brown's advice and insistence against its happening but the shareholders overruled it and still went ahead with the deal. According to a Union head, "This is a very sad day for U.K. manufacturing. A successful, iconic, independent U.K. brand will now be owned by a giant company with massive debt."
英国政府也反对外国巨头收购英国公司,因为这几乎总是会导致失业。这次收购也遇到了阻力,包括戈登·布朗的建议和反对它发生的坚持,但股东否决了它,仍然继续进行交易。一位工会领袖说:"这是英国制造业非常悲伤的一天。一个成功的、标志性的、独立的英国品牌现在将被一家负债累累的大公司拥有。"
In the face of such a scenario, even if employees are laid off it will not affect those who are rich and/ or are major shareholders in the company. For example, if the chairman, Roger Carr gets axed, he would still walk away with $30 million! This proves that it is the low level managers and employees who feel the vulnerability of such an action. According to David Bailey, professor at Coventry University Business School; "Serious questions need to be asked about Kraft's intentions… Kraft already has a track record of cutting production and moving production abroad… There's no guarantee that they'll keep production in the UK in the long run."
When employees of both companies were interviewed to ask about their view points, most expressed fear and uncertainty. They were resistant to the idea of such a large company where their positions and titles might be reduced or lost due to the massive structure. They are also despondent of their lack of involvement in this decision. According to one employee, "nobody really knows what is going to happen, but it is definitely not going to be pleasant."
A disadvantage for Kraft's shareholders of the takeover is that they now mentally feel less financially strong as assets were being sold and the entire pizza production plant worth $3.7 billion was sold to raise money for the takeover.
The Market Theories Being Practiced市场理论的实践
The Market theory witnessed in such a situation is a combination of globalization practiced over countries and between countries of the two companies having their origins in US and UK. The practice generated by Kraft, in this case, was that of a hostile takeover, where the big company used its aggressive stance on growth to acquire a smaller company. This is a very certain way to achieve company growth. In the event of a significant bid for shares, the shareholders are likely accept the offer but the board of directors more likely to resist. This is exactly what happened with this takeover too, however due to low bid price initially, the shareholders were not inclined towards the idea until the bid became impossible to resist.
在这种情况下目睹的市场理论是一个结合全球化实践的国家和国家之间的两个公司有他们的起源在美国和英国。在这种情况下,卡夫的做法是一种敌意收购,这家大公司利用其对增长的激进立场,收购了一家较小的公司。这是实现公司发展的一个非常肯定的途径。如果出现大规模收购,股东可能会接受收购,但董事会更有可能抵制。这正是这次收购发生的情况,然而由于最初的出价很低,股东们并没有倾向于这个想法,直到出价变得无法抗拒。
Some Kraft shareholders too were also strongly against this idea, especially Warren Buffett who felt that Kraft was overpaying Cadbury when there was no need for Cadbury's products in Kraft's portfolio for long term growth. He expressed his desire of wishing to stop the takeover if he could.
Conclusion结论
Objectively speaking, when takeovers of such a nature occurs; Two large companies come under one brand name, with the larger one burdened with high debt, the risk of business coming down due to conflicts in operation strategies in the near future are highly likely to occur. These are not realized when the benefits of the takeover are being discussed and third parties involved in its happenings are proactive as they too are making money. These parties are usually the deal makers, lawyers and other advisers who earn their commissions irrespective of whether the deal is eventually a success or a failure.
客观地说,当发生这种性质的接管时;两家大企业在同一个品牌下经营,如果大企业负债累累,短期内很有可能出现因经营战略冲突而导致业务下滑的风险。这些都没有意识到,当收购的利益正在讨论和第三方参与其发生的积极主动,因为他们也在赚钱。这些当事人通常是交易撮合者、律师和其他顾问,他们赚取佣金,而不管交易最终是成功还是失败。
留学生论文相关专业范文素材资料,尽在本网,可以随时查阅参考。本站也提供多国留学生课程作业写作指导服务,如有需要可咨询本平台。