本文是工商管理专业的留学生Essay范例,题目是"How Entrepreneurs Impact an Economy(企业家如何影响经济)",随着经济因全球化而继续一体化,印度和中国等正式封闭的经济体朝着完全自由化的方向前进,创业精神正在增加。对发达经济体和工业化经济体的仔细分析表明,它们有一个共同的特点。这是企业家精神和企业家在这些经济体中发挥的最重要作用。这一现象向我们证明,一个经济要全面发展,就应该让企业家精神蓬勃发展。因此,本文的目的是批判性地分析企业家在任何特定经济中的影响。在这篇论文中,作者将确定和讨论通过企业家和企业家精神给经济带来的许多好处,以及同样的缺点,并得出关于企业家的总体影响的结论。
Introduction介绍
As economies continue to integrate due to globalisation and formally closed economies like India and China march toward total liberalisation, entrepreneurship is on the increase. A close analysis of developed and industrialised economies indicates a common denominator that stands out amongst all of them. This is the most important role played by entrepreneurship and entrepreneurs in such economies. This phenomenon has proved to us that if an economy is to develop fully, entrepreneurship should be allowed to flourish. Therefore it is the objective of this paper to critically analyse the impact of entrepreneurs in any given economy. In this paper the writer will identify and discuss the many benefits afforded to an economy through entrepreneurs and entrepreneurship and the disadvantages of the same and draw conclusions on the overall impact of the entrepreneurs.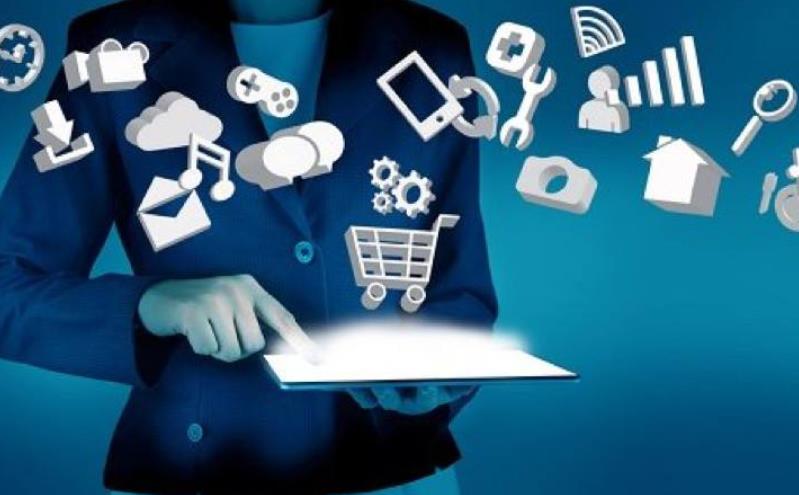 Innovation创新
Individuals often resort to entrepreneurship for one of the following reasons; they find a market niche and have the solution to profit from such niche; they have been unable to find suitable employment or a suitable means of income and therefore have resorted to using their creativity to generate an income for themselves; or they have the technological know-how and the financial resources (or able to source all of the above) necessary to generate income by satisfying a need in the marketplace. Irrespective of which of the above led an individual to become an entrepreneur it is clear that innovation and creativity is the driving factor and therefore, it can be stated that the biggest impact of entrepreneurs to an economy is the innovative contribution that they make.
个人往往由于下列原因之一而诉诸创业精神;他们找到了一个利基市场,并找到了从这个利基中获利的解决方案;他们无法找到适当的就业机会或适当的收入手段,因此只能利用他们的创造力为自己创造收入;或者他们拥有技术知识和财政资源(或能够获得上述所有资源),通过满足市场需求来产生收入。无论上述哪一项导致个人成为企业家,很明显创新和创造力是驱动因素,因此,可以说,企业家对经济的最大影响是他们做出的创新贡献。
Job Creation创造就业机会
As stated in the previous section, one of the main reasons that individuals tend to become entrepreneurs is because they are unable to find suitable jobs. As a result, by being enterprising, creative and finding a market niche, not only are they able to generate an income for themselves but also to employ other individuals in their business operations. Therefore, one of the most positive impacts that entrepreneurs make on an economy is job creation and the reduction of unemployment levels. In developed countries we see that almost 40 – 50% of the workforce are employed in small and medium scale business enterprises that were started up by very enterprising individuals. Likewise in countries like India, we see that millions of women have been able to pull their families out of poverty through self-employment and entrepreneurship that has been made possible by different Non-Governmental Organisations and due to the availability of such resources through micro finance etc. Africa is another good example of small scale entrepreneurs helping to reduce poverty and helping many to avoid destitution. Therefore based on everything that has been stated above it is apparent that entrepreneurs can cause a great degree of impact on an economy through job creation and income generation.
如前一节所述,个人倾向于成为企业家的一个主要原因是他们无法找到合适的工作。因此,通过具有进取心、创造性和找到市场利基,他们不仅能够为自己创造收入,而且还能够在他们的业务运营中雇用其他人。因此,企业家对经济最积极的影响之一是创造就业机会和降低失业水平。在发达国家,我们看到近40 - 50%的劳动力受雇于由非常有进取心的个人创办的中小型企业。同样在印度这样的国家,我们看到数以百万计的妇女已经能够把家庭摆脱贫困通过自主创业和创业已经成为可能,通过不同的非政府组织,由于此类资源的可用性通过微型融资等。非洲是小规模企业家帮助减少贫困和帮助许多人避免贫困的另一个好例子。因此,根据以上所述,很明显,企业家可以通过创造就业机会和创造收入对经济产生很大的影响。
Increased Competition竞争加剧
Another positive impact of entrepreneurship on an economy is the increasing level of competition as new entrepreneurs join the fray in existing domestic markets. While one may venture to say that this will only lead to market saturation, the upside of such a phenomenon is that it causes all the players in the market to re-evaluate their operational capabilities, increase value addition, lower costs and become more efficient. Thus it can be stated that competition reduces the likelihood of monopolies and oligopolies in the marketplace and is beneficial to the customer and the economy as a whole.
创业精神对经济的另一个积极影响是,随着新的企业家加入现有国内市场的竞争,竞争水平越来越高。虽然有人可能会大胆地说,这只会导致市场饱和,但这种现象的好处是,它导致所有市场参与者重新评估他们的运营能力,增加附加值,降低成本,并变得更有效率。因此可以说,竞争减少了市场中垄断和寡头垄断的可能性,对消费者和整个经济都是有利的。
Increased Productivity提高了生产率
One of the advantages of increased competition in an economy is that individuals and firms continue to source methods that can better improve their operations, use resources more efficiently and most importantly reduce costs while adding value. All this often results in an increase in productivity in an economy and an increase in the gross domestic product (GDP), which is indeed a benefit for the economy. While opponents tend to state that when productivity increases the unemployment can often increase, thus reducing the positive impacts, it is the opinion of the writer that increased productivity leading to increased unemployment will then cause more individuals to be creative, find niche markets, become entrepreneurs and begin generating more employment opportunities, thus re-inventing the wheel and driving the economy forward.
经济中竞争加剧的优势之一是,个人和企业继续寻找方法,可以更好地改善其运营,更有效地使用资源,最重要的是在增加价值的同时降低成本。所有这一切往往会导致经济生产率的提高和国内生产总值(GDP)的增加,这对经济确实是有利的。虽然反对者倾向于说,当生产率提高时,失业率通常会增加,从而减少了积极的影响,但作者认为,生产率提高导致失业率增加,然后会导致更多的人具有创造性,找到利基市场,成为企业家,开始创造更多的就业机会,从而重新发明轮子,推动经济向前发展。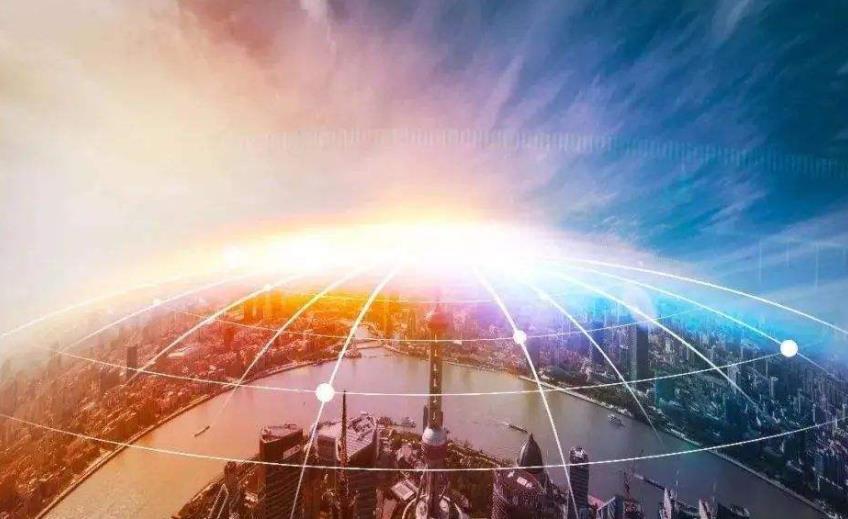 New Markets新市场
As stated in the previous section increased competition in the marketplace can cause saturation and as a result many entrepreneurs maybe driven to seek new markets for their products and services or adapt market penetration tactics. Either way such a phenomena of increased competition, which ultimately causes individuals to look for new markets, can be considered as a positive impact on the economy. Therefore, entrepreneurs can be considered to play a very important role in the economy. As integration of economies continues due to globalisation, entrepreneurs often tend to look for markets that are outside of their domestic sphere thus generating foreign revenue and increasing the prosperity of the economy as a whole. While this may be a very simplistic explanation of the impact that entrepreneurs make on an economy, it is also safe to say that the employment generation, increased competition, market expansion, market penetration and sourcing new markets all result in income generation that ultimately help an economy to become more prosperous, drawing millions out of poverty and generating funds for social welfare activities that ultimately uplift the living standards of its citizenry.
如前一节所述,市场竞争加剧会导致饱和,因此许多企业家可能会为他们的产品和服务寻找新的市场或调整市场渗透策略。无论如何,这种竞争加剧的现象,最终导致个人寻找新的市场,可以被认为是对经济的积极影响。因此,企业家可以被认为在经济中扮演着非常重要的角色。由于全球化使经济继续一体化,企业家往往倾向于寻找国内范围以外的市场,从而产生外国收入,并增加整个经济的繁荣。虽然这可能是一个非常简单的解释企业家对经济的影响,也可以说,就业,竞争加剧,市场扩张,市场渗透和采购新市场所有导致创收,最终帮助经济更加繁荣,帮助数百万人摆脱贫困,为社会福利活动筹集资金,最终提高其公民的生活水平。
Negative Impacts of Entrepreneurs企业家的负面影响
The single largest negative impact of entrepreneurs on an economy is the plundering of resources, which can have a disastrous effect on the environment. While such negative impacts are mitigated to some extent in developed economies due to the enforcement of environmental protection standards and regulations, this is not the case in developing economies. Further entrepreneurship requires a certain degree of business knowledge and know how, without which entrepreneurial ventures can often fail, which can also cause many financial hardship that in extreme cases can even lead to destitution.
企业家对经济的最大负面影响是对资源的掠夺,这可能对环境造成灾难性的影响。虽然发达经济体由于执行环境保护标准和条例而在一定程度上减轻了这种负面影响,但发展中经济体却不是这样。进一步的创业需要一定程度的商业知识和知识,没有这些知识,创业企业往往会失败,这也会导致许多财政困难,在极端情况下甚至会导致贫困。
Social Entrepreneurship社会企业家精神
Today we see the realm of social entrepreneurship growing exponentially which is a very positive sign and has helped to draw millions out of poverty, decrease unemployment, decrease the number of people dependent on social welfare and all in all uplift the living standards and quality of life of millions. Further social entrepreneurship initiatives are also often seen as 'green initiatives' that take into consideration the impact on the natural environment and therefore strives to keep this at a minimum. This increases awareness about such issues, avoids the plundering of natural resources and conserving the environment wherever possible. Therefore, it can be stated that the negative impacts of entrepreneurs on an economy can be mitigated to some extent through social entrepreneurship.
今天我们看到社会企业家呈指数级增长的领域是一个非常积极的信号,有助于吸引数百万人摆脱了贫困,减少失业率,降低依赖社会福利的人数,总之隆起数百万人的生活水平和生活质量。进一步的社会创业活动也经常被视为"绿色行动",考虑到对自然环境的影响,因此努力将其保持在最低限度。这提高了人们对这些问题的认识,避免了对自然资源的掠夺,并尽可能保护环境。因此,可以说,通过社会创业,可以在一定程度上减轻企业家对经济的负面影响。
Conclusion结论
Based on everything that has been discussed above it is apparent that the positive impacts of entrepreneurs on an economy, far outweigh the negative impacts. Job creation, reduction in unemployment levels, increased competition, opening new markets, increasing productivity, foreign income generation and poverty alleviation are some of the positive impacts that entrepreneurs have on an economy. However, this is not to say that there are no negative impacts such as the wastage and plundering of resources, yet taken as a whole it is apparent that the entrepreneurs positively impact an economy.
基于以上所讨论的一切,很明显,企业家对经济的积极影响远远大于消极影响。创造就业机会、减少失业水平、增加竞争、开辟新市场、提高生产力、创造外国收入和减轻贫穷是企业家对经济产生的一些积极影响。然而,这并不是说没有资源浪费和掠夺等负面影响,但从整体上看,企业家显然对经济产生了积极的影响。
留学生论文相关专业范文素材资料,尽在本网,可以随时查阅参考。本站也提供多国留学生课程作业写作指导服务,如有需要可咨询本平台。