本文是工商管理专业的Essay范例,题目是"Justification for E-Commerce Shopping Platform(电子商务购物平台的合理性)",我建议TJX公司创建一个包含所有TJX家族门店的全方位电子商务购物平台,因为我坚信这个内部创业机会有潜力为已经杰出和声誉良好的TJX公司品牌提供更多的财务利益。自2014年以来,电子商务零售行业经历了指数级的繁荣,2018年占零售总额的14.3%,比前一年增长了15%(阿里和通,2019年)。鉴于电子商务行业的增长以及零售业的总销售额,目前没有迹象显示在不久的将来会出现增长放缓的情况。
Rationale基本原理
I propose that The TJX Companies, Inc. create an all-inclusive e-commerce shopping platform to include all of the TJX Family stores as I strongly believe this intrapreneurial opportunity has the potential to provide increased financial benefits to the already distinguished and reputable TJX Companies, Inc. brand name. Since 2014, the e-commerce retail industry has experienced an exponential boom and in 2018 represented 14.3% of total retail sales, which was a 15% increase from the prior year (Ali & Tong, 2019). Given the growth of the e-commerce sector as well as total sales within the retail industry, there are currently no indications of reduced growth in the near future.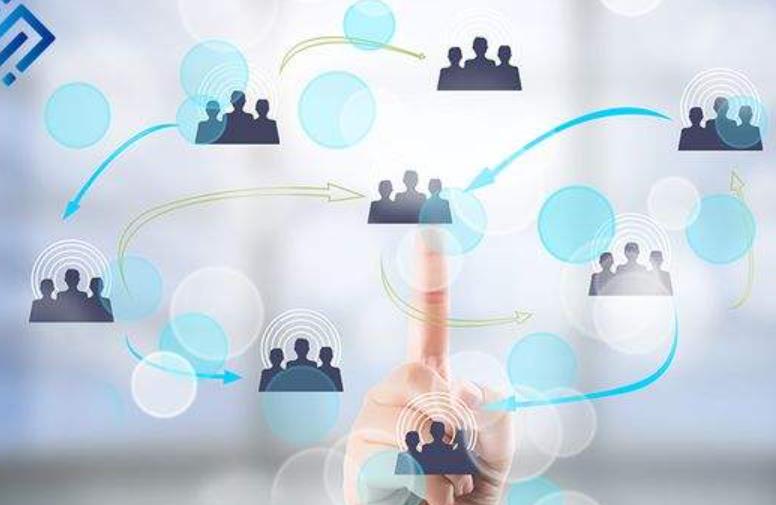 In order to keep up with modern society's shifts of digital adoption, The TJX Companies, Inc. is presented an opportunity to make their one of a kind, 'treasure hunt' shopping experience accessible to loyal customers, labeled by the coined term 'Maxxinistas', all over the world. The notorious TJX Brand has established itself as a leader within the fashion and home décor industry through its key core competencies of opportunistic buying, aggressive inventory management, and high-value, off-price merchandise. An e-commerce shopping platform will capitalize on and align with today's fashion consumer trends (Sullivan, 2018).
Problem or Opportunity问题或机会
In recent years, e-commerce has proven to become the most powerful engine for growth across all industries. Miva (2017) states, "With social media and mobile commerce growing exponentially in recent years, the conversation between businesses and consumers has become more engaging, making it easier for transactional exchanges to happen online." (para#26) The loyal customers of The TJX Family stores have undoubtedly fueled the e-commerce boom, specifically the retail sector, in one way or another.
近年来,电子商务已被证明是所有行业最强大的增长引擎。Miva(2017)指出:"近年来,随着社交媒体和移动商务呈指数级增长,企业和消费者之间的对话变得更有吸引力,使得在线交易交流更容易发生。(第26段)毫无疑问,The TJX家族商店的忠实客户以某种方式推动了电子商务的繁荣,特别是零售业。
The e-commerce boom itself has created an opportunity for the TJX Family however, consumer's involvement and recent adaptations have created a problem with the organization's lack of e-commerce presence. In order to remain competitive and retain the loyalty of its customers, The TJX Companies, Inc. is faced with the problem of whether an e-commerce platform aligns with the organization's operations and strategic goals rather than just with modern trends. I believe the ladder to be true based on the company's unified family of stores, branded element of surprise within the consumer's shopping experience, current physical footprint, and customer loyalty.
The stores that fall within the TJX Family are not simply stores owned by one company, but rather a family of stores that operate as, 'One TJX', yet offer different assortments of products in each unique store brand. This idea leverages a global presence including talent, infrastructure, ideas, and expertise across all geographies (The TJX Companies, Inc. 2018 Annual Report, 2019). For example, gift cards are universally sold and accepted across all stores, each store front is designed with an open layout concept: no walls, minimal displays and décor, and simply organized into major sections, and in some cases, the store fronts are combined to offer a more convenient, expanded shopping experiences to customers (i.e. T.J. Maxx & Homegoods where T.J. Maxx offers family apparel and accessories, and Homegoods home décor and furnishings). An all-inclusive e-commerce platform will further unify the idea of a family of stores and a global presence (Company, n.d.) (Sullivan, 2018)
A unified e-commerce shopping experience hosting a family of stores will also enhance the TJX Family's important, branded element of surprise. "Eclecticism, combined with unpredictability and cut-rate prices, provides an ambience of surprise on each shopping visit; it also a provides a sense of urgency to commit and purchase, rather than simply browse." (Sharma, 2018, para# 4). For example, if the website sporadically offered reduced sale prices according to an internal schedule, it would provide customers with the same experience they are drawn to in a TJX Family store. This also is a cost savings opportunity for The TJX Companies, Inc. as it is much less labor intensive to publish an online savings than it is to individually mark tags in a store (Burns, n.d.) (Sullivan, 2018).
一个统一的电子商务购物体验托管一个家庭的商店,也将增强TJX家庭的重要的,品牌元素的惊喜。折中主义,加上不可预测性和优惠的价格,在每次购物时都提供了惊喜的氛围;它还提供了一种提交和购买的紧迫感,而不是简单的浏览。(Sharma, 2018,第4段)。例如,如果该网站根据内部时间表偶尔提供降价销售,它将为客户提供与TJX家族商店相同的体验。对于TJX公司来说,这也是一个节省成本的机会,因为发布在线节省比在商店中单独标记标签要少得多(Burns, n.d.) (Sullivan, 2018)。
Based on the 2018 annual report, The TJX Companies, Inc. operates 4,070 physical store fronts, which equates to approximately 110,000,000 square feet. It was also planned in 2019 to expand this physical foot print to 4,306 stores across all the TJX Family brands. In addition, they either own or lease approximately 38,000,000 square feet of warehouse and distribution centers across the globe (2018 Annual Report, 2019). A combination of the element of surprise that requires extremely high inventory turnover and the large, worldwide, physical footprint are essential assets to an e-commerce expansion. The TJX family already has resources to facilitate the posing challenge of continuously housing and flushing inventory required with an e-commerce platform (Burns, n.d.) (Sullivan, 2018).
The TJX brand has proven to be successful by measuring customer loyalty. Loyal TJX Family customers are provided a consistent and familiar shopping experience and continually drawn by the treasure hunt atmosphere that enhances each future visit. In addition, customers are drawn to the brand's authenticity and reciprocal loyalty to employees and customers within the surrounding community (Grillo, 2017) The overall purpose of a universal e-commerce platform is not a necessary means to seek new or maintain current customer loyalty, but rather a response to the shift in the retail market that will in turn generate a new type of loyalty to the same brand (Burns, n.d.) (Sullivan, 2018).
Marke市场
Demographically, the target market for the TJX Brand and family of stores is women between the ages of 20 and 39 who are single, married and/or with children. These women ideally at a minimum hold an associate's degree and a part-time job contributing to their individual or combined household annual income between $30,000 and $350,000, which is considered middle to upper middle class (Alhanati, 2018) (Serafino, 2018). Pyschographically, the women described above should have interests in the trends of the rapidly evolving fashion industry, a healthy and active lifestyle, seasonal shifts, modern home designs, simplicity, and value their money and the meaning of savings (Wallace, 2018) (Sullivan, 2018).
从人口统计学上看,TJX品牌和商店家族的目标市场是20至39岁的单身、已婚和/或有孩子的女性。理想情况下,这些女性至少拥有副学士学位和一份兼职工作,对她们个人或家庭年收入的贡献在3万至35万美元之间,被认为是中产至上层中产阶级(Alhanati, 2018) (Serafino, 2018)。从外形上看,上述女性应该对快速发展的时尚行业的趋势、健康和积极的生活方式、季节变化、现代家居设计、简单感兴趣,并重视自己的金钱和储蓄的意义(华莱士,2018)(沙利文,2018)。
The current population of the United States is 325,719,178 people. Based on the criteria of the target market described above, 27% of the population fall within the age range, 51% are female, 20.7% meet the education requirements, and 75.3% fall within the household income. Although we cannot quantify the pyschographics of the target market, the demographics suggest the TJX Family will be catering the new all-inclusive web platform to 6,991,052 people within the United States, in addition to all of those worldwide who also fit the same profile (U.S. Census Bureau, 2017). Although the target market is outlined above, The TJX takes pride in the ability of their focused efforts to reach beyond their target at a wider market, including men, women and children of all ages and demographics.
The TJX Companies, Inc. operates as the top competitor of 25,045 businesses within the Family Clothing Stores sector of the fashion industry, holding a 15% share of the approximately $112 billion industry (O'Conner, 2019). Currently, given the two TJX Family online platforms, e-commerce sales account for 2% of overall sales and revenue, or $320 million of $16 billion (The TJX Companies, Inc. 2018 Annual Report, 2019). The goal of an all-inclusive platform that provides more opportunities for the organization's target market is to initially increase e-commerce sales to 15-20% of overall sales in addition to their current growth forecast, approximately $2.4 billion to $3.2 billion if based on 2018 revenues.
TJX公司是时尚行业中家庭服装店部门25045家企业的最大竞争对手,在约1120亿美元的行业中占有15%的份额(奥康纳,2019年)。目前,考虑到TJX家族的两个在线平台,电子商务销售额占总销售额和收入的2%,即160亿美元中的3.2亿美元(TJX公司,Inc. 2018年年度报告,2019年)。一个为组织的目标市场提供更多机会的全方位平台的目标是,在当前增长预测的基础上,最初将电子商务销售额增加到总销售额的15-20%,如果基于2018年的收入,大约为24亿至32亿美元。
The e-commerce and online auctions industry currently has 230,000 businesses, generating $560 billion in 2018. The clothing, footwear and accessories sector holds 16.8% of the industry, or $94 billion (Spitzer, 2019). Given this data, the TJX Family's market for their new all-inclusive e-commerce shopping platform will be 2.4% of the family clothing stores sector of the fashion industry, 2.9% of the clothing, footwear and accessories sector of the e-commerce and online auctions industry, and .5% of the overall e-commerce and online auctions industry.
Competition竞争
The four key features of an e-commerce shopping platform that satisfy current customer needs include: the ability to control inventory, maintain a loyal customer base, quickly adapt to new technology, and offer superior after-sale services (Spitzer, 2019).
满足当前客户需求的电子商务购物平台的四个关键特征包括:控制库存的能力,保持忠诚的客户基础,快速适应新技术,并提供优质的售后服务(斯皮策,2019)。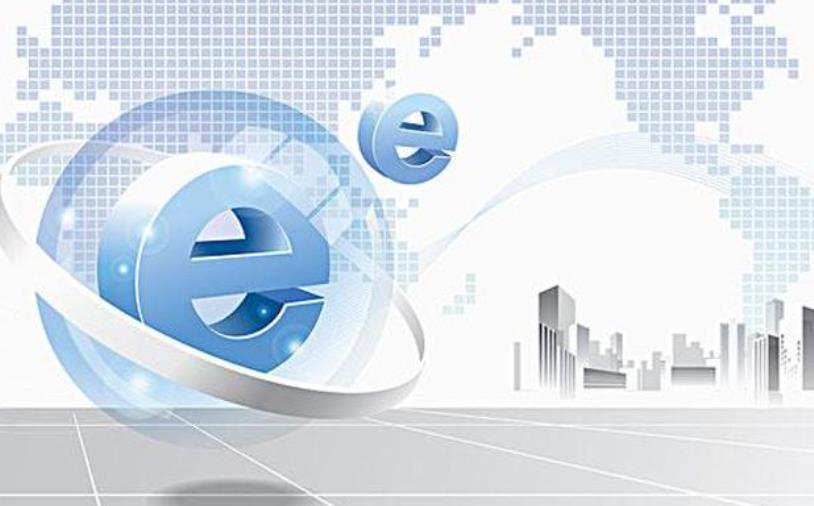 Inventory
The TJX Family manages and controls their inventory much unlike any fashion retailer as described above with the, 'treasure hunt' effect. Not only does its uniqueness entice consumers, there are means and methods to control the process proving consumers with the off-price value they are promised. The TJX Companies, Inc.'s inventory is globally sourced from over 21,000 vendors in more than 100 countries. The company utilizes their resources to buy close to the need of timely fashion trends and brand emersions, and offer limited sizing and quantities (The TJX Companies, Inc. 2018 Annual Report, 2019) (Sullivan, 2018). This model is more efficient for the TJX Family's operations of an e-commerce site while still satisfying consumer demands.
Loyal Customer Base忠诚的客户群
As described above, The TJX Family has proven to have an expansive loyal customer base, which began during the Great Recession of 2008 where per capita disposable income plummeted and customers found joy and comfort in the company's shopping experience that offered familiar brand name merchandise at a discounted price. Since the TJX Family's rise to fame, the company was recently ranked #16 on the National Retail Federation's list of top U.S. retailers. Also, after surveying more than 77,000 U.S. consumers and measuring familiarity, quality and purchase consideration, T.J. Maxx was voted Brand of the Year in the off-price retailer category by the Harris Poll (Serving Our Customers, n.d.).
如上所述,The TJX Family已被证明拥有庞大的忠实客户群,这一客户群始于2008年的大衰退,当时人均可支配收入大幅下降,顾客在该公司提供熟悉品牌商品打折的购物体验中找到了快乐和舒适。自从TJX家族声名鹊起,该公司最近在全美零售联合会的美国顶级零售商名单上排名第16位。此外,在对77000多名美国消费者进行调查并衡量熟悉度、质量和购买意愿后,T.J. Maxx被哈里斯民意调查(service Our Customers, n.d.)评为年度折扣零售商品牌。
New Technology
Modern consumers are most interested in the usability, personalization and privacy of an e-commerce shopping platform, which requires the TJX Family utilize and continually improve with new technologies.
Usability. is the most important part of an overall online shopping experience as it is expected to be instant and convenient. If the website is not functional, a consumer will simply go to another site that is (Sullivan, 2019).
Personalization. is the experience created to cater to every individual customer just as if they were being assisted by a sales associate in a store. Examples include the ability to create customer profiles and track purchase histories and/or personal preferences, as well as the ability to leave product reviews and ratings (Roesler, 2018).
个性化。这种体验是为了迎合每一位顾客而创造的,就像他们在商店里得到销售助理的帮助一样。例如,创建客户档案和跟踪购买历史和/或个人偏好的能力,以及留下产品评论和评级的能力(Roesler, 2018)。
Privacy. Consumers have a greater challenge assessing the ethical behavior of an online retailer with the lack of face-to-face evaluation. As a result, consumer's assessments are largely based upon their feeling of security before, in the process and after a transaction. Examples include account privacy, unsolicited, targeted marketing campaigns via phone/email/social media, and transactional security (Sergio, 2007) (Sullivan, 2018).
After-Sale Services售后服务
After-sale services include customer service, a return policy, a shipping policy and a rewards program. Modern consumers have high demands in each of these areas given Amazon's takeover of the market. Customer service should include a help center, FAQ page, and 24/7 chat and phone service, as well as the ability for a customer to request the assistance of an in-store associate for an online order inquiry. The return policy should include a simple, automated process offree return shipping or free returns to the store. The shipping policy should include Domestic free standard shipping, Domestic flat rate standard shipping, Domestic flat rate expedited shipping, and International table rate shipping (Overton, 2019). Lastly, the current rewards program for TJX credit card holders and non-credit card holders should extend to the new platform (Sullivan, 2019).
售后服务包括客户服务、退货政策、送货政策和奖励计划。由于亚马逊占领了市场,现代消费者对这些领域的需求都很高。客户服务应该包括帮助中心、FAQ页面、24/7聊天和电话服务,以及客户请求店内助理协助进行在线订单查询的能力。退货政策应该包括一个简单的、自动化的流程:免费退货配送或免费退货到商店。航运政策应包括国内免费标准航运,国内统一费率标准航运,国内统一费率加急航运,国际表费率航运(欧弗顿,2019年)。最后,目前对TJX信用卡持有者和非信用卡持有者的奖励计划应该扩展到新的平台(沙利文,2019年)。
Company
The TJX Companies, Inc.'s mission is to, "to deliver great value to our customers every day." (Company, n.d., n.p.) To fulfill their mission, The TJX Family provides value to customers with a diverse inventory of high quality, brand name, designer merchandise at an off-price value between 20% to 60% lower than the manufacturer's suggested retail pricing (MSRP). In addition, the organization operates an extremely flexible business model that adapts with shifts in the unpredictable external economic and retail environments. Key operational features of The TJX Companies, Inc. include: an open layout concept and minimalistic store displays that focus on reduced overhead costs, extremely high inventory turnover to create the treasure hunt for shoppers, and global merchandise sourcing through an extensive list of reputable, trusted vendors (Company, n.d.) (Sullivan, 2018). While looking ahead, the TJX Family states in their 2018 Annual Report, "we expect the cost headwinds to persist. At the same time, we are laser focused on identifying opportunities to partially mitigate the expense pressures in ways that protect our successful, flexible business model and our shopping experience for customers." (The TJX Companies, Inc. 2018 Annual Report, 2019, p.4)
The proposed all-inclusive e-commerce shopping experience aligns with the TJX Family mission to continually reach and extend beyond their market. A web-based platform has the opportunity to drastically expand the number of consumers worldwide, and provide them with the same shopping experience and great value found within the TJX Family stores. Just as the flexible business model has attributed to their success, it will also provide foundational structure for an e-commerce site that will in turn generate significantly fewer overhead costs than a traditional brick and mortar store. As the trends indicate, e-commerce and mobile shopping will continue to shape the ideal experience for fashion consumers worldwide. Aligning with these trends will fulfill the TJX Family's mission and long-term organizational strategy.
Innovation创新
An all-inclusive e-commerce shopping experience is innovative because currently, there is no off-price retailer within the e-commerce industry. If the TJX Family were to successfully implement an e-commerce platform that hosts all of their family of stores, they would be the first to do so, living up to the status of being the leading off-price retailer. The creation of their flexible business model was once an innovation that has led to an overwhelming success. At a point in time, many would have believed the business to fail because of their non-traditional model, and the same is true for a potential e-commerce platform. The TJX Companies, Inc. has not only established themselves as a leading retailer, but also a leading innovator from the beginning. The TJX Family would be the best to pilot the first e-commerce platform for an off-price retailer.
全方位的电子商务购物体验是一种创新,因为目前电子商务行业还没有打折零售商。如果TJX家族成功地实现了一个电子商务平台来承载他们所有的家族商店,他们将是第一个这样做的,不辜负作为领先的折扣零售商的地位。他们灵活的商业模式的创造曾经是一种导致巨大成功的创新。在某个时间点上,许多人会认为,由于他们的非传统模式,业务将会失败,对于一个潜在的电子商务平台来说也是如此。TJX公司不仅建立了自己作为一个领先的零售商,但也是一个领先的创新者从一开始。TJX家族将是最好的试点电子商务平台的第一个折扣零售商。
留学生论文相关专业范文素材资料,尽在本网,可以随时查阅参考。本站也提供多国留学生课程作业写作指导服务,如有需要可咨询本平台。