本文是金融专业的Essay范例,题目是"Pros and Cons of Cashless Economy(无现金经济的利弊)",众所周知的短语"现金为王"可以解释为,在购买方面,与其他任何商品相比,现金占最大比重,但近年来,这可能不再是真的。一个无现金社会,硬币和纸币被虚拟货币取代,似乎是世界的发展方向。
Introduction介绍
The commonly known phrase "Cash is King" can be interpreted to mean that cash holds the most weight in terms of purchasing compared to that of any other commodity, however in recent years this may not be true anymore. A cashless society in which coins and notes are replaced by virtual forms of money seems to be where the world is heading.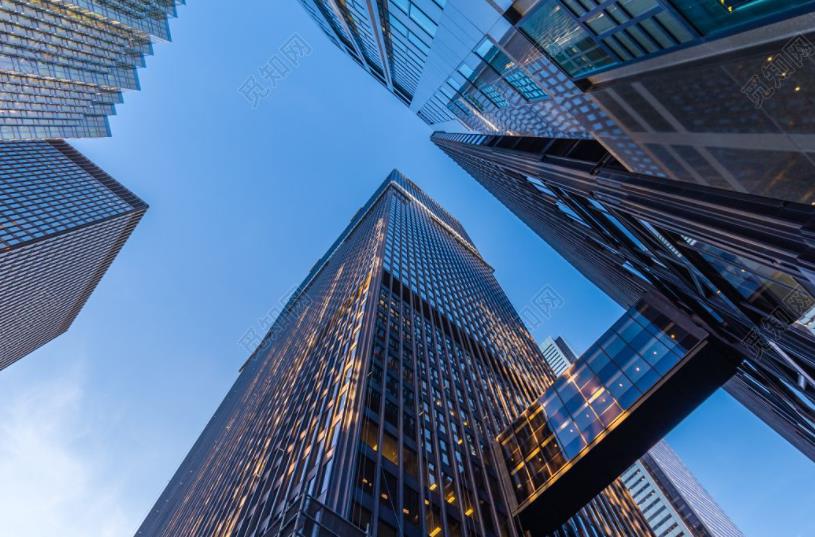 To analyse the potential future of cash we firstly must look at the development of payment systems. Bartering was the first medium of exchange recorded, this is where people would exchange goods and services for another good or service. The first example recorded is in Egypt c.9000BC where people would use grain or wheat. This was then developed into a physical coin that was first minted by King Alyattes in Lydia, now part of turkey c.600BC. It wasn't until 1250AD that a common currency, the Florin gold coin was minted ad widely accepted in Europe. This would begin the development of the concept of a unified international currency, for example the euro; used by 37 countries in the eurozone. In Stockholm, Sweden c.1661 a banker by the name of Johan Palmstruch introduced the first paper currency. It was a piece of paper that could be redeemed for a certain amount of coins, this was a huge development for the way in which transactions were carried out. Paper currency could be easily mass produced, and it wasn't highly dependent on certain valuable raw materials that possessed intrinsic value such as gold or silver. Paper currency reigned supreme as the method of choice for transactions until 1946 when John Biggins developed the first credit card, called "Charg-it." Since then and up until this day the combination of cash and card has been the dominant medium of exchange. The modern principle of money is still the same, however where gold was once used as the medium of exchange it is now used by central banks to back and give value to the currency in their respective country. For example, one of the biggest repositories of gold is in the US Federal Reserve in New York. It is located 80 feet below the streets of Manhattan and contains around 550000 gold bars, with and estimated net worth $203.3 Billion. The gold there is 98% owned by central banks from 36 different countries. With the future uncertain, and cash being deemed to be a thing of the past there is a huge debate going on in the background on whether or not a cashless society is really the best step forward.
"Cashless society is an economic concept where financial transactions are executed in an electronic format rather using banknote. In a cashless society, each party will have an electronic card or device which will be used to execute the transaction. The cashless transaction may be executed in the form of Credit card, Debit card, Mobile wallet, Point of sales (POS), Internet banking, Mobile banking etc. Some real-world examples are PayPal, Google Wallet, MoneyBookers, Payoneer, Amazon Go and so on."
"无现金社会是一个经济概念,金融交易以电子形式进行,而不是使用纸币。在无现金社会中,每一方都有一张电子卡或一台设备,用来执行交易。无现金交易可以通过信用卡、借记卡、手机钱包、POS、网上银行、手机银行等方式进行。现实世界中的例子有PayPal、谷歌Wallet、MoneyBookers、Payoneer、Amazon Go等。"
Unbeknownst to people a lot of the transactions that we do on a daily basis, whether it is buying a coffee with a debit card or purchasing tickets to go see a music concert over the internet, these are all regarded as cashless transactions. Either side of the debate has good arguments. Some aspects of cash are not reproducible in cryptocurrencies, any transaction made through e-transactions leave a digital trace so obviously a cashless society would deprive people of their human right to privacy. Cryptocurrencies have developed a good base for privacy although they also have their respective drawbacks, such as its value being variable dependant on the market share price.
As technology advances and financial institutions continue to develop and implement debit/credit cards, internet banking and other means of making the lives of their client easier and the transition towards a cashless society is being blindly accepted it is good to have a thorough knowledge of the pros and cons of the inevitable cashless society vs the tried and trusted cash.
随着技术的进步和金融机构不断开发和实施借记卡/信用卡,网上银行和其他方式使他们的客户的生活更容易,向无现金社会的过渡正在被盲目地接受,这是很好的全面了解不可避免的无现金社会与可靠的和可信的现金的利弊。
In this essay I will be outlining the pros and cons of a potential cashless economy to hopefully conclude whether it would be beneficial to today's society.
Lower Transaction Cost低交易成本
A huge benefit of the idea of a completely cashless society is the fact that there would be a lower transaction cost. In a real life scenario, if a consumer wishes to make a payment in cash, they must first procure the physical money which more than likely have come from an ATM which has to be maintained, stocked and serviced by the bank which charges you for this in the form of monthly charges. If you look in depth even further, the paper money has to be designed with a high degree of security (e.g. Watermarks, security threads and colour-shifting ink) and then mass produced. To demonstrate the cost of making notes I will use the American $100 bill as an example. It costs 12.3cents to fully make one $100 bill, that means for every $1 million in $100 bill's it costs the American government $10000. To put this into perspective the Bureau of Engraving and Printing reportedly produces around 38 million notes every single day, with a face-value estimate of $541 million. In the EU the cost of money is said to be around 0.45% of the GDP.
完全无现金社会的一个巨大好处是交易成本更低。在真实的生活场景中,如果一个消费者愿意支付的现金,他们必须首先获得物理钱更有可能来自一个ATM维护,库存和服务的银行费用你每月收费的形式。如果你更深入地观察,你会发现纸币的设计必须具有高度的安全性(例如水印、防伪线和变色油墨),然后才能大规模生产。为了说明做笔记的成本,我将以百元美钞为例。一张百元美钞的制作成本是12.3美分,这意味着每100万美元的百元美钞,美国政府要花费1万美元。据报道,美国铸印局(Bureau of Engraving and Printing)每天发行约3800万张纸币,面值估计为5.41亿美元。在欧盟,资金成本据说约占GDP的0.45%。
"In 2018, there was $1.7 trillion of these notes in circulation. The Fed spends almost $700 million a year to manage the currency. It pays for printing, transportation, and destruction of the mutilated currency."
To bring this argument a bit closer to home and a lot more relatable, the "rounding" initiative that was introduced in Ireland back in 2015 reportedly took €126 million worth of coins out of circulation. As well as this it would have saved the government a lot of money in coin minting costs.
With the obvious alternative to a transaction involving cash being a form of e-transactions, whether it being in the form of a debit or credit card. One major benefit for these forms of payment being it is so convenient, fast and easy to perform electronic transactions, also that the business can be thousands of miles away. Of course, there is a cost for using a card for a purchase, however when the cost of cash is taken into consideration, there is no competition for the winner, in terms of costs to the consumer; electronic payments.
End of Tax Evasion and Money Laundering终结逃税和洗钱
For a long time, it has been a well-known fact that tax evasion and money laundering is a major threat to a nation's economy. Amongst economists it is a common belief that a cashless society would bring about the end of such illicit affairs. It is obvious that there is a strong positive correlation between the use of cash and tax evasion due to the benefits of cash being very nearly untraceable, this is why most criminal organisations are run on cash and then the money is laundered through business 'fronts.' For the purpose of having a relatable example to relate to these points I have chosen to use the Indian economy as a case study to describe the effects tax evasion has on an economy. In November 2016 the Indian government passed a bill which resulted in most high valued bank notes withdrawn from circulation overnight. The bills that were removed from the 'legal tender' status were the 500 and 1000 Indian rupees; the value of these notes roughly equates to €6.30 and €12.60 respectively which may not be a lot however the two notes made up 86% of the legal tender in circulation. A major factor for passing this bill into law was to try and put a stop to the widespread tax evasion in India. The 'black-market' in which people would evade paying their tax bills is said to be worth 20% of the country's GDP as well as the fact that 93% of the country at the time were working 'off the books' for cash in hand. As a solution the Indian government implemented a biometric payment system to keep track of all transactions.
长期以来,逃税和洗钱是一个国家经济的主要威胁,这是众所周知的事实。经济学家普遍认为,无现金社会将终结此类非法行为。很明显,使用现金和逃税之间存在很强的正相关关系,因为现金的好处几乎是无法追踪的,这就是为什么大多数犯罪组织都是靠现金运营,然后通过商业幌子洗钱。为了找到一个与这些观点相关的例子,我选择了印度经济作为案例研究,以描述逃税对经济的影响。2016年11月,印度政府通过了一项法案,导致最高价值的纸币在一夜之间退出流通。从"法定货币"地位上移除的纸币是500卢比和1000卢比;这两种纸币的价值分别约等于6.30欧元和12.60欧元,这可能不是很多,但这两种纸币占流通法定货币的86%。该法案通过成为法律的一个主要因素是试图阻止印度普遍存在的逃税现象。据说,人们逃避纳税的"黑市"价值相当于该国GDP的20%,而且该国93%的人在"账外"工作,以获取手中的现金。作为解决方案,印度政府实施了生物识别支付系统,以跟踪所有交易。
'AEPS (Aadhar Enabled Payment System) is a new payment service offered bythe National Payments Corporation of India to banks, financial institutions using 'Aadhaar' number andonline UIDAI authentication through their respective Business correspondent service centres.'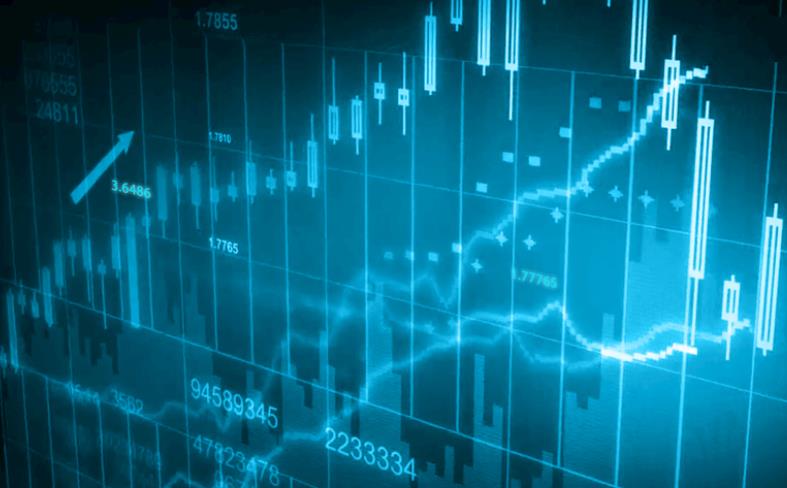 The system allows a transaction to be carried out at any POS (Point of Sale) by any bank using the Aadhaar authentication software. An estimate given before the new biometric system came into place said that 95% of transactions were paid in cash and that 90% of businesses didn't have any electronic means of accepting payments meaning it would have been very easy to be dishonest when it came to do your taxes. This is a major step towards a cashless society in a huge country such as India; with a population of 1.34 Billion people, that suffers greatly from illicit activities such as tax evasion.
Money laundering is defined as the conversion of money obtained illegally, to make it seem as if it was obtained from a legitimate source. It was a term coined in America during a period where the mafia were rampant. Domestically reports of money laundering have doubled in the last five years. In accordance with the law, any suspicious activity must be reported the Garda Financial Intelligence Unit, in 2018 there were 23422 cases reported. The process of money laundering involves 3 stages:
洗钱的定义是将非法获得的钱进行兑换,使之看起来像是从合法来源获得的。这个词是在美国黑手党猖獗的时期创造出来的。过去五年,中国国内关于洗钱的报告翻了一番。根据法律规定,任何可疑活动都必须向警方财务情报组报告,2018年共报告23422起案件。洗钱的过程包括三个阶段:
Placement - 'Dirty' money enters the financial system.
Layering - The money travels around the world, using multiple transactions to distance itself from the original source.
Integration – The money is returned to the original source with the deception of looking as if it is from a legitimate source.
According to the United Nations Office of Drugs and Crime it is estimated that the amount of money laundered each year is 2%-5% of global GDP each year. This is the equivalent of $800 Billion-$2 trillion. To put this into perspective Irelands GDP for the 2018 fiscal year was €347.636 Billion. If cash was to be eradicated it would obviously hinder the running of criminal enterprises and as a result of this an economy and the habitants of the country would see the benefits through increased public revenue.
Privacy
One of the major drawbacks to a proposed cashless society is that a consumer would lose their right to privacy. Any purchase made using electronic means would be able to be tracked. In most cases people should only be worried about financial institutions being able to see what they are spending their money on if they have something to hide however to others it is the fact that they no longer have privacy. Until a middle ground is found consumers will always ask: what is my financial data used for by those who collect it? Also, who has access to view my personal data.? The ramifications of such data being collected could be tremendous. Hypothetically, if this data is accessible by big corporations, we could see a world in which the cost of your dental insurance could increase due to the number of fast food restaurant transactions you have on your account in a period of time. This may seem slightly far-fetched however China's social credit system actually punishes people for behaviour that is deemed unhealthy, this is possible as the people's payment systems are monitored by the government. Another major cause for concern of a cashless society would be the sheer amount of personal data collected. Governments and other enterprises would have an unprecedented amount of information; such as habits, preferences and routines on each individual because of the data that they would have access to. As with anything that is on the internet, it may be accessible to hackers, sensitive information could possibly be leaked to the public in a data breach which could have devastating consequences. The extent to which data can be interpreted is astonishing, for example the way Netflix collects your information and can make assumptions upon what type of movie you would like or what time you'd be most likely to watch something using Netflix. If you can imagine this being used when it comes to your bank account, the information that could be derived from your spending patterns could be vast. Jerry Brito, an executive director of Coin Canter stated that "a cashless society is a surveillance economy" and that "the death of cash is the birth of perfect financial control." The thought of this may seem daunting to many people nevertheless there is always a price to pay for the technological advancements that have moulded the world in which we live in.
Inequality
With the amount of non-cash transactions on the rise, what does this mean for the unfortunate people on the edge of economic stability? In a 2019 report released by Capgemini SE:
"the transaction volume of non-cash payments is growing rapidly, particularly in developing markets within Asia (32% growth) and CEMEA: Central Europe, Middle East and Africa (19% growth). It is projected to top 1,046 billion non-cash transactions globally by 2022, which equates to a compounded annual growth rate of 14%."
In America it is estimated that 7% of households don't have access to a bank account, taken in conjunction with the fact that the levels of homelessness are on the rise, the outlook of these people's lives with the decline of cash doesn't leave much to be desired. A country that is spearheading the drive towards a cashless society is Sweden. With less than 1% of transactions paid in cash and an aim to be cash free by 2023 the country is leaps and bounds ahead of everyone else in this area. Sweden recognised the increase of inequality this would have on the poorer people in their country, for example a charity-oriented magazine called 'Situation Stockholm' has equipped its homeless seller's with digital electric card readers in an attempt to increase their sales in an electronic payment dominated
在美国,据估计,7%的家庭没有银行账户,再加上无家可归的人数在上升,这些人的生活前景随着现金的减少也不太令人满意。瑞典是率先实现无现金社会的国家。由于只有不到1%的交易是用现金支付的,而且该国的目标是到2023年实现无现金,因此在这一领域遥遥领先于其他所有国家。瑞典意识到这将给该国穷人带来更大的不平等,例如,一份名为《斯德哥尔摩形势》(Situation Stockholm)的慈善杂志为无家可归的卖家配备了数字电子读卡器,试图在电子支付占主导地位的情况下增加销量
World. This is an amazing way to incorporate the lower class however it is not representative of the world as a whole. It is unknown what would happen to the people you see on the streets every day such as the buskers playing music and the increasingly common homeless. Many economists believe that the inevitable switch to a cashless society would force a split in society as those dependant on traditional forms of currency would become disjointed from the mainstream society. To a normal middle-class person that has access to all of today's modern technologies such as smart phones and watches it is easy to transition to a cash free economy, however for those that don't it puts enormous pressure on them to have such commodities. With the ever-increasing price of such items it would be easier for them to withdraw themselves from such advancements. Another huge hinderance with the concept of having a cashless society would be the over reliance on technology. It would be unfair to the elderly population who may not be as tech-savvy as the millennials who are over-reliant on modern technology. No matter what the future holds for cash as a currency, it is imperative that a provision is made for the classes of people who may not be ready for the huge transition.
Monetary Policy货币政策
A useful benefit associated with a cashless society would be increased control of monetary policies for governments. Typically, during an economic downturn interest rates from banks are very low, a situation happens called a liquidity trap in which society prefers to amass cash due to fear of "adverse event such as deflation, insufficient aggregate demand, or war." This in turns minimizes the level of economic growth that a central bank can achieve. In a cashless society this would no longer be a problem as everything would be done digitally so people would no longer have the option to hoard mass amounts of cash. Governments and banks could use this to gain even more control of the country's monetary policy. In this scenario a technique called 'negative interest rates' could be implemented to spur on economic growth. This unconventional economic growth tool works by charging investors to store their money in the bank, while paying borrowers to borrow money. It was designed to increase the amount of loans given out by a bank, increase investments by businesses and to drive up the demand for customer spending. In 2014, the European Central Bank introduced a negative interest rate policy to certain bank accounts in an attempt to prevent the Eurozone from falling into a deflationary period.
无现金社会的一个有益好处是,政府对货币政策的控制将有所加强。通常情况下,在经济低迷时期,银行的利率非常低,出现了一种被称为流动性陷阱的情况。在这种情况下,由于担心"通货紧缩、总需求不足或战争等不利事件",社会倾向于囤积现金。这反过来又降低了央行能够实现的经济增长水平。在无现金社会,这将不再是一个问题,因为一切都将数字化,所以人们将不再有囤积大量现金的选择。政府和银行可以利用这一点来获得更多的国家货币政策的控制权。在这种情况下,可以采用一种名为"负利率"的技术来刺激经济增长。这种非常规的经济增长工具通过向投资者收取将资金存在银行的费用,同时向借款者支付贷款费用来发挥作用。它的目的是增加银行发放的贷款数量,增加企业的投资,并推高客户支出的需求。2014年,欧洲央行对某些银行账户实施负利率政策,以防止欧元区陷入通缩期。
Future equivalents
In the world we live in today there are numerous ways to make a purchase without using notes or coins that there is less and less of a need for people to visit an ATM or get cashback. With fiat currencies future being heavily questioned as not having a future, and economists believing that we are near the end of the current financial system the burning question probably the most important one is; What will replace our currency? If a big financial crash was to hypothetically happen again, such as the one in 2008, it is commonly believed that cryptocurrencies would be the only survivors. With this in mind it would make sense to pursue these as a viable option as a medium of exchange for the future. Cryptocurrencies would have multiple advantages over a conventional card or cash if they were to be adopted internationally as the main form of payment accepted by retailers. They possess a level of anonymity that is unparalleled to other forms of payment. Banks would no longer be able to track your spending. Transferring money internationally would no longer take multiple days or cost a hefty fee and also it would be impossible to lose or have stolen seen as its all on the internet and not a physical asset that you carry around with you. Nevertheless, there is always a negative side to things. A major problem with this form of electronic currency is that governments would never accept a cryptocurrency that they have no control over such as Bitcoin, which operates on a decentralized network meaning its users are in control of what happens. For some cryptocurrency to be adopted by government's and used as a reserve currency it would more than likely need to be controlled by the government. However due to the fact that it is decentralized and in a digital from, is one of its most appealing qualities. It can be transacted peer-to-peer, without permission and has a decent level of privacy. There are many different alternatives to cash that would be sustainable in the current economic climate. Card sales on the internet account for 6% of the worlds GDP, these being a tried and tested method for the past number of years it's hard to look past them. Mobile wallets have also become increasingly popular in recent years, by removing the need for cash or a physical card and just relying on a phone and a card machine for purchases up to €30. It is technological advancements such as the mobile wallet that are pushing people away from using cash on a daily basis, with such ease, convenience and less time to buy goods in comparison with using notes or coins.
Conclusion结论
As you can see above there are compelling arguments for and against a cashless society. While the question of whether or not society should go cashless is a difficult question to answer definitively, without disgruntling either side of the debate. If it was up to me, I would prefer to live in a cashless society, in my own circumstances I am paid directly into my bank account and therefore rarely have cash on my person as it is so easy to pay via my card or my phone. In saying that I am very privileged that I have access to a bank account unlike the 1.7 Billion adults who don't and therefore a cashless society would be more of a hindrance for them. In my opinion a cashless society is where the majority of the world is heading, with Sweden and Canada showing that it is very achievable I believe that many countries will soon also make the transition. As I set out to do I have outlined both the pros and cons of each side of the argument.
正如你在上面看到的,支持和反对无现金社会都有令人信服的论据。而社会是否应该无现金化的问题是一个很难给出明确答案的问题,争论的任何一方都不会感到不满。如果由我决定,我更愿意生活在一个无现金的社会,在我自己的情况下,我的钱直接进入我的银行账户,因此很少带现金在我的身上,因为很容易通过我的信用卡或手机支付。我说我很荣幸能使用银行账户,不像17亿成年人那样,因此无现金社会对他们来说将是一个更大的障碍。在我看来,一个无现金社会是世界上大多数国家正在走向的方向,瑞典和加拿大表明这是可以实现的,我相信许多国家也将很快实现这一转变。当我开始做的时候,我已经概述了双方的论点的利弊。
留学生论文相关专业范文素材资料,尽在本网,可以随时查阅参考。本站也提供多国留学生课程作业写作指导服务,如有需要可咨询本平台。