本文是市场学专业的Essay范例,题目是"Business Strategies Of McDonalds(麦当劳的经营策略)",商业战略的主要目标是为公司提供卓越的价值、差异化和核心竞争力,公司有明确的使命、目标和目标,这对公司的战略制定是重要的和必要的。使命是对公司是谁以及公司期望完成什么任务的质量定义,进一步由目标和目的定义。
The main objective of a business strategy is to provide superior value, differentiation, and core competencies for a company that has clear missions, goals and objectives that are important and necessary to the strategic formulation of a company.
The mission is a quality definition of who the company is and what it expects to accomplish, further defined by goals and objectives.
Goals are directly linked with the mission and are general statements of desirable outcomes.
Objectives are goals or purpose with specific targets and time periods.
We will further discuss in detail of how these missions, goals and objectives are so important in the formulation of Business strategy.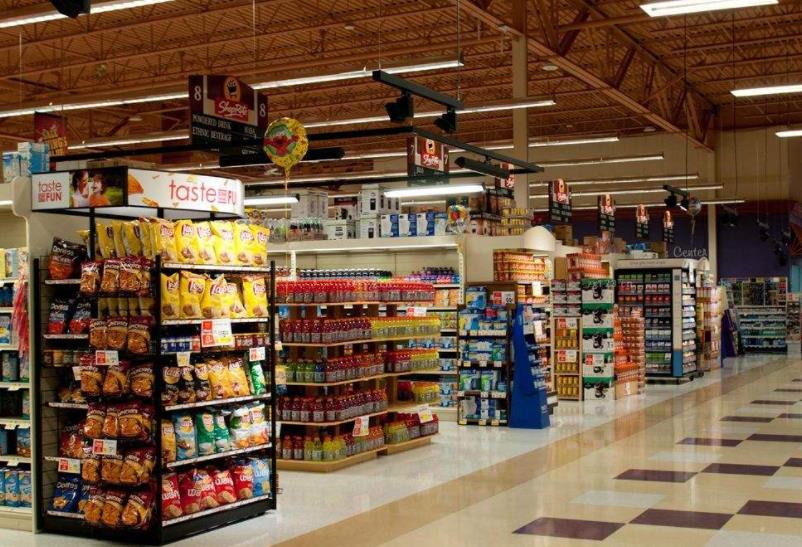 Strategic management战略管理
The way in which employees are managed to maximize the potential of achieving business objectives is called Strategic Management. It has a very positive impact on a business and can significantly improve its growth only if Strategic management is effectively used. It is all about formulating strategies and the key to making it work for the business.
员工被管理的方式,以最大限度地实现商业目标的潜力被称为战略管理。战略管理对企业有非常积极的影响,只有有效使用战略管理才能显著提高企业的增长。这一切都是关于制定战略,以及使其为业务工作的关键。
McDonalds
McDonald's is the leading global foodservice retailer with more than 31,000 local restaurants serving more than 58 million people in 118 countries each day. More than 75% of McDonald's restaurants worldwide are owned and operated by independent local men and women primarily selling the world some of its favorite foods – World Famous Fries, Hamburgers (Big Mac, Quarter Pounder, etc), Chicken McNuggets, Egg McMuffin, milkshakes, hot drinks, desserts and most recently also offer salads and fruits.
Their rich history began with our founder, Ray Kroc. The strong foundation that he built continues today with McDonald's vision and the commitment of our talented executives to keep the shine on McDonald's Arches for years to come.
The History of McDonalds麦当劳的历史
The McDonald's restaurant chain of today began its humble beginnings in a renovated barbecue car-hop restaurant in San Bernardino, California by two brothers, Richard and Maurice McDonald. Dick and Mac left their Manchester, New Hampshire home and headed to California for work after graduating from high school. Mac and Dick borrowed $5000.00 and opened a barbecue drive-in close to a high school in 1940. They hired attractive carhops and offered a menu of 29 items. Business boomed. Families came for the low prices and teens came to check out the carhops. By 1947, the restaurant was losing business. Families were getting more concerned about their finances and the teens seemed to be more interested in hanging out than in purchasing food. Dick and Mac took notice of these changes in clientele and noticed hamburgers made up 80% of all food sales. They decided to close the restaurant and reorganize.
今天的麦当劳连锁餐厅在加州圣贝纳迪诺由理查德·麦当劳和莫里斯·麦当劳兄弟在一家装修过的烧烤汽车餐厅开始了它卑微的起步。迪克和麦克高中毕业后离开了他们在新罕布什尔州曼彻斯特的家,前往加州工作。1940年,麦克和迪克借了5000美元,在一所高中附近开了一家露天烧烤店。他们租了有吸引力的汽车,并提供了29种食物的菜单。业务蓬勃发展。许多家庭来这里是为了低价,十几岁的孩子来这里查看车棚。到1947年,这家餐厅的生意开始下滑。家庭越来越关心他们的财务状况,十几岁的孩子似乎对出去玩比买食物更感兴趣。迪克和麦克注意到顾客的这些变化,并注意到汉堡包占所有食品销售额的80%。他们决定关闭餐馆进行改组。
The restaurant was reopened in mid December of 1948 as the first self-service, assembly line, and drive-in offering 15 cent hamburgers, 19 cent cheeseburgers, 20 cent malts and 10 cent fries. By 1952 the business was booming. The brothers had purchased 8 mixers for their milkshake production and ordered two more. This purchase caught the attention of the owner of the Multi-mixer, Ray Kroc and changed the history of McDonald's.
1948年12月中旬,这家餐厅重新开张,成为第一家自助服务、流水线和汽车餐厅,提供15美分的汉堡、19美分的芝士汉堡、20美分的麦芽酒和10美分的薯条。到1952年,生意兴隆起来。兄弟俩买了8台搅拌机来生产奶昔,又订购了两台。这次收购引起了Multi-mixer所有者雷·克罗克(Ray Kroc)的注意,并改变了麦当劳的历史。
Ray noticed that this hamburger stand continued purchasing from him and he decided to go check it out. Ray was very impressed with the McDonald brothers self service concept and their booming business that now included a few franchises. He made a proposal to expand their business across the country with himself supplying the Multi-mixers. The brothers were not interested in becoming so large but did agree to give him exclusive rights to the McDonald system.
雷注意到这个汉堡摊一直在他那里买东西,于是他决定去看看。雷对麦当劳兄弟的自助服务概念和他们蓬勃发展的业务印象深刻,现在包括一些连锁店。他提议将他们的业务扩展到全国各地,自己供应多混合器。兄弟俩对扩大规模不感兴趣,但同意给他麦当劳系统的专有权。
Kroc opened his first franchise in Des Plaines, Chicago in 1955 and subsequently sold 18 more in the first year. He collected 1.9% of gross sales and turned in 0.5% of that to the McDonald brothers. He was barely breaking even in this arrangement, until he met Harry Sonnenborne, who encouraged him to lease or purchase the property for all future McDonald franchises. The operators would pay him either a monthly rent or percentage of their gross sales, whichever was greater. Kroc created a 75 page manual outlining the specifics of running a McDonald's to ensure all restaurants had the same cleanliness standards, the same amount of meat in each hamburger, the specifics for cutting and preparing French fries. The McDonald brothers resisted these changes and many arguments ensued.
In 1960, Ray Kroc convinced Dick and Mac McDonald to sell the legal rights to him for 2.7 million dollars. At the time of this transaction, the chain had more than 200 restaurants. In 1990, after public outcry concerning cholesterol, McDonald's switched from beef tallow to pure vegetable oil in their french-fries.
1960年,雷·克罗克说服迪克和麦克·麦当劳以270万美元的价格将合法版权卖给他。在这笔交易进行时,这家连锁店拥有200多家餐厅。1990年,在公众对胆固醇问题的强烈抗议之后,麦当劳在薯条中从牛油改为纯植物油。
In 2006, McDonald's began a design "Forever Young" in all their restaurants using the traditional yellow and red colors and adding olive and sage, using more brick and wood with less plastic.
With the vision of two brothers and the marketing strategy of one high school drop out, McDonald Corporation has grown to be the favorite fast food restaurant to millions of customers in more than 100 countries around the world.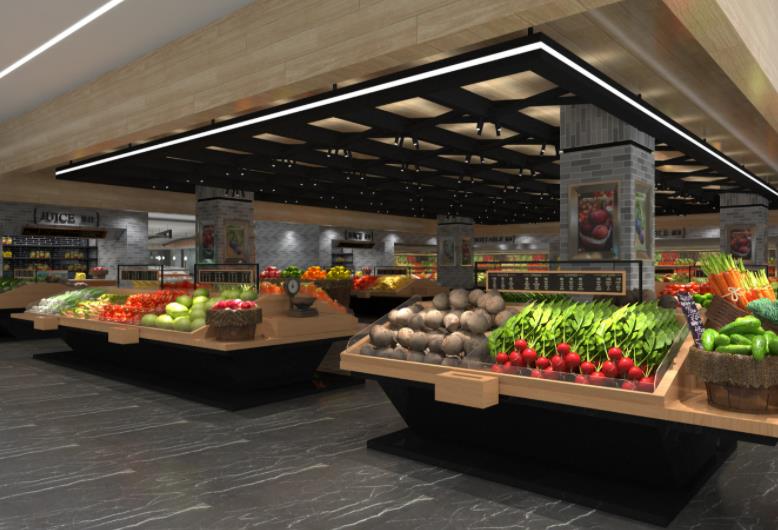 Business Goals, Objectives and Mission
McDonalds S.M.A.R.T objectives:
Market share objectives – Market share can be achieved within a specified period of time if objectives are set accurately
Increasing profits – objective is to increase profits or percentage of sales for a certain period of time.
Survive – Current/present hard times the business is in.
Growth – Business objectives may state growth by 15% year on year for the next 5 years ahead.
Increasing brand awareness over a certain period of time.
Mission Statement
A mission statement is a brief and to point representation of a company or organizations purpose for existence. It is a formal document that states the objectives of a company or organization addressing concept like moral/ethical position of the company, public image, target market, etc.
McDonalds – Aims and Objectives
Having great concerns bout the organizations customers.
Being socially responsible for the company's welfare.
Serving high standard and quality food with quick and outstanding service all along with great value for money.
Maintain a good and friendly environment.
"McDonald's vision is to be the world's best quick service restaurant experience. Being the best means providing outstanding quality, service, cleanliness, and value, so that we make every customer in every restaurant smile."
McDonald's is known through out the world for their commitment to inclusion and diversity not only with their employees but with their franchises and suppliers.
Core Objectives of McDonalds麦当劳的核心目标
The core objective and mission of McDonalds is to be the world's premier consumer product organization mainly focusing on convenient fast foods. They practice producing financial rewards to their investors hence providing opportunities for growth and enrichment for their employees, business partners and for the communities in which they operate. They strive for Honesty, Fairness and integrity in everything they do.
麦当劳的核心目标和使命是成为世界上首屈一指的消费品组织,主要经营方便的快餐食品。他们的做法是为投资者提供财务回报,从而为员工、商业伙伴和他们经营的社区提供成长和致富的机会。他们所做的每一件事都追求诚实、公平和正直。
"McDonalds responsibility is to continually improve all aspects of the world in which they operate – environment, social, economic – creating a better tomorrow than today."
Their main vision is put into action by a series of programs focusing on environmental stewardship, activities to benefit society and their commitment to building shareholder value by making McDonalds a truly sustainable company.
Values and Principles of McDonalds.
Core value is customer experience – McDonalds is alive because of their customers and they demonstrate their appreciation by providing them with high quality products and services in a clean and welcoming environment, with great value for their money.
Commitment to their people – the key to their continuous success is them providing opportunity, nurture talent, developing leaders and reward achievement. Through their experience they believe that a team of well trained individuals with diverse backgrounds and experiences, working together in an environment that fosters respect and drives high levels of engagement.
对员工的承诺——他们持续成功的关键是提供机会、培养人才、培养领导者和奖励成就。通过他们的经验,他们相信一个由不同背景和经验、训练有素的个人组成的团队,在一个能够培养尊重和推动高水平参与的环境中一起工作。
Believing in the McDonald's system – their foundation is based on their business model depicted by the "three-legged stool" of owner/operators, suppliers and the employees and their balance of interest among the three group is key.
Operation of business ethically – At McDonalds, business is run to high standards of fairness, honesty and integrity, individually being accountable and collectively responsible.
Giving back to their communities – They help their customers build better communities, support Ronald McDonald House Charities, scope and resources to help make the world a better place.
Growing the business profitably – As McDonalds is a publicly traded company, they work continuously to provide sustained profitable growth for their shareholders.
Continuously striving to improve – Through constant evolution and innovation, McDonalds aims to anticipate and respond to changing customer, employee and system needs.
Stakeholder Analysis利益相关者分析
It is a technique adopted by organizations, used to identify and assess the importance of key people, groups of people, or institutions that may significantly influence the success of their activities or projects. This technique can either be used alone or with team members involved.
它是组织采用的一种技术,用于确定和评估可能对其活动或项目的成功产生重大影响的关键人员、人员群体或机构的重要性。这种技术可以单独使用,也可以与团队成员一起使用。
留学生论文相关专业范文素材资料,尽在本网,可以随时查阅参考。本站也提供多国留学生课程作业写作指导服务,如有需要可咨询本平台。