本文是经济学专业的Essay范例,题目是"Functions and Characteristics of Money(货币的功能和特征)",货币是人们日常使用的基本货币交易。没有金钱,人类就没有市场和经济。货币是一种基本的交换媒介,它消除了人类过去和现在的义务。经济学家对货币的定义是:货币被社会广泛接受,是对商品和服务的支付。

Introduction介绍
Money is the essential monetary transaction that people use every day. Without Money, there will be no marketing and economy in human kind. Money acts as a fundamental medium of exchange which clears up both humanity's past and present obligations. Economists define money as widely accepted by society and acts as payments for goods and services.
Functions of Money
As a general rule, economists have finalized and defined all the four types of functions of money which are medium of exchange, measurement of value, standard of deferred payments and lastly store of value.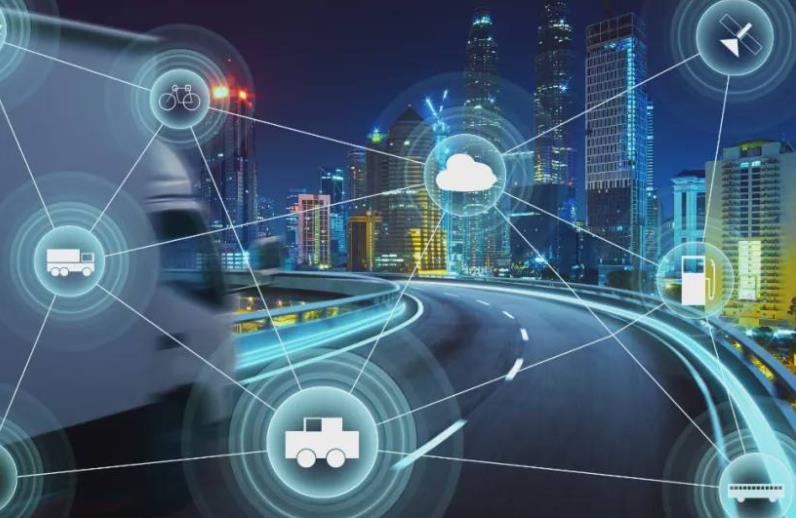 一般来说,经济学家已经确定和确定了货币的四种功能:交换媒介、价值计量、延期付款标准和价值储存。
As for Medium of Exchange, ever since it being introduced into the economic society, money has been fulfilling its duty to act as an essential function which is medium of exchange in the society. Money facilitates well as our monetary transactions to purchase and own both tangible and intangible goods and services as a medium of exchange. As manufacturers sell their productions to the wholesalers or retailers in exchange of money as an earning. While wholesalers and retailers sell the same finalized goods to the final consumers in exchange of money as their own earning. Similarly, all service providers of the society sell their services in exchange of money as their earning. Then, all these sections of the economic society which are manufacturers, wholesalers, retailers and service sellers such as doctors, lawyers and more will then use the earnings which they have made to consume on other goods and services which they need or want. (Harcourt, 2013) Without the existence of money, every transaction of money for goods and services may have to be conducted by barter trading, which engages direct and absolute exchange of one good or service to own or use another. The only obstacle which barter system always faces is when in order to obtain a specific good or service from a seller, one has to be able to provide another good or service which consist of equal value with the good and service they want to possess, which the seller desires to obtain. (Harcourt, 2013)
至于交换媒介,货币自从进入经济社会以来,就一直在履行着它作为交换媒介在社会中的基本职能。货币作为一种交换媒介,有助于我们进行货币交易,购买和拥有有形和无形的商品和服务。制造商将产品卖给批发商或零售商以换取金钱作为收入。而批发商和零售商将同样的最终产品卖给最终消费者,以换取金钱作为自己的收入。同样,社会上所有的服务提供者都出售他们的服务,以换取金钱作为他们的收入。然后,经济社会的所有这些部门,如制造商、批发商、零售商和服务销售者,如医生、律师等,将使用他们赚到的钱来消费他们需要或想要的其他商品和服务。(Harcourt, 2013)在没有货币的情况下,每一次用货币购买商品和服务的交易都可能必须通过易货贸易进行,即直接和绝对交换一种商品或服务来拥有或使用另一种商品或服务。唯一障碍易货系统时总是面临为了获得一个特定的商品或服务从一个卖家,一个能够提供另一个同等价值的商品或服务,包括好的和服务他们想拥有,卖方获得的渴望。(哈考特,2013)
Furthermore, as a Measurement of Value, it measures provides the fixed value of all kinds of goods and services which are manufactured and produced in the economy. Money performs as unit of value and acts as the standard of value of all goods and services. In barter trading, it is very burdensome and challenging to measure and decide the quantity or volume of goods to be exchanged for another given quantity of goods. Having the knowledge of the average value of a good assists both the seller and purchaser to make decisions about the quantity and volume of goods to be exchanged. (Bullard, 2013)
Moreover, as for Standard of Deferred Payments, (Tilak, 2011) money is able to act as a monetary transaction to be used to pay both before or over time for other goods. This means that goods and services can be paid for installments over a period of time such as hire purchase. Unlike barter trade, transactions do not need to be settled at a lump sum at a time. (Upadhyaya, 2012) Money, besides acting as a monetary support of current transactions, it also acts as the monetary support of deferred payments which is future payments, loan repayments acts as an example for deferred payments.
此外,对于延期付款的标准,(Tilak, 2011)货币可以作为一种货币交易,用于在一段时间之前或之后支付其他货物。这意味着商品和服务可以在一段时间内分期付款,如分期付款购买。与易货贸易不同,交易不需要一次付清一笔钱。(Upadhyaya, 2012)货币,除了作为当前交易的货币支持,它也作为延期付款的货币支持,这是未来的付款,贷款偿还作为延期付款的例子。
Money must hold its value over time; it must act a Store of Value. As before, goods were beyond possible to store its surplus value under barter economy. After the creation of money, the following issue has been solved efficiently. Retailers and sellers can now store their surplus retailing earnings. Saving money is now secure in value without having to worry its loss of value (Education, 2012) Rather than spending today, you can store it for use in the future.
货币必须随着时间的推移保持其价值;它必须扮演价值储存的角色。和以前一样,在易货经济下,商品不可能储存其剩余价值。货币创造后,以下问题得到了有效解决。零售商和卖家现在可以储存他们的剩余零售收入。现在存钱是有价值的,不用担心它的价值损失(Education, 2012)而不是今天花,你可以储存它以备将来使用。
Characteristics特征
Which serves as Functions of Money货币的功能是什么
The characteristics of what serves as money depend somewhat on the degree of complexity in the society. A relatively simple economy, with relatively few goods and services, few producers and consumers, and few transactions, may be able to function with a form of money that would not work in a more complex society. There are some general characteristics that are usually important for whatever serves as money in a modern economy.
货币的性质多少取决于社会的复杂程度。一个相对简单的经济体,商品和服务相对较少,生产者和消费者相对较少,交易相对较少,也许能够用一种货币形式运作,而这种货币形式在一个更复杂的社会中是行不通的。在现代经济中,货币的一些普遍特征通常是重要的。
First, to serve as an effective medium of exchange and store of value, money must be durable. Durability is when an item is able to withstand all the hardships and is still able to maintain to be undamaged and usable after a long term of usage. (SubraMoney, 2011) Durability is crucial for money to be able to perform the following functions of medium of exchange and store of value. Coins and paper bills are made to perform and to act as the currency. Nowadays, Money is manufactured with the materials such as paper, metal and plastics, which results to a long lasting medium. (SubraMoney, 2011)
首先,货币要作为一种有效的交换媒介和价值储存手段,就必须是耐用的。耐用性是指一件物品能够承受所有的困难,并且在长期使用后仍然能够保持完好和可用。(SubraMoney, 2011)耐久性对于货币能够执行以下交换媒介和价值存储的功能至关重要。硬币和纸币是用来充当货币的。如今,货币是用纸、金属和塑料等材料制造的,这使得货币成为一种持久的媒介。(SubraMoney, 2011)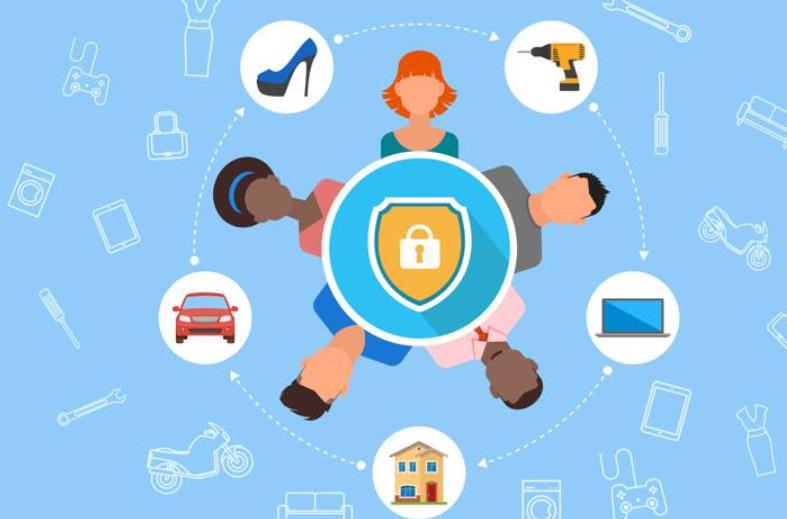 Portability, which also serves as a medium of exchange, (Money Characteristics, 2011) means that money can be movable from place to place to be used as monetary transaction to be exchanged for goods and services. Portability also means that consumers are now able to carry money along with them to be used as transactions for goods and services. In modern days, money is carried from one location to another without needing much effort as all types of money such as cash notes, coins and cards are carried easily in a wallet. (SubraMoney, 2011)
可移植性,也作为一种交换媒介,(货币特征,2011)意味着货币可以从一个地方移动到另一个地方,作为货币交易,用来交换商品和服务。便携性还意味着消费者现在可以随身携带钱,用于商品和服务的交易。在现代,把钱从一个地方带到另一个地方不需要费多少力气,因为所有类型的钱,如现金,硬币和卡都可以很容易地放在钱包里。(SubraMoney, 2011)
Furthermore, divisibility is a characteristic which means the money can be divided into small units and that it can be used in exchange for goods and services. As to function as the medium of exchange, as it is divisible, it can be used to purchase all kinds of goods with different values. As money functions as the medium of exchange it must have denominations to be traded for all goods and services, and everything in between. (Money Characteristics, 2011)
Moreover, uniformity means that all types of the same denomination of money must consist of purchasing power. It is a characteristic to perform the function of standard of deferred payments. (SubraMoney, 2011)
此外,统一性意味着所有种类相同面额的货币必须由购买力构成。履行延期付款标准的职能是延期付款标准的一个特点。(SubraMoney, 2011)
Limited supply is a characteristic which helps in storing the value of money, meaning that constraints on the amount of money in the monetary circulation ensure that values remain constant for the currency. Currently most of the respective country's government has the responsibility to control an adequate money supply based on market with their monetary policies, such as expansionary monetary policy and contractionary monetary policy. (SubraMoney, 2011)
有限的供应是有助于储存货币价值的特征,这意味着对货币流通中货币数量的限制可以确保货币价值保持不变。目前,各国政府大多有责任通过货币政策,如扩张性货币政策和紧缩性货币政策,根据市场来控制足够的货币供应量。(SubraMoney, 2011)
Acceptability supports the function of medium of exchange. The essential quality of money is that it must act as an item being acceptable to all, without having any hesitation in the exchange for goods and services. Acceptability means that everyone must be able to accept the money for transactions. Money is universally accepted around the world as a universal mean for transaction. (SubraMoney, 2011)
Lastly, the characteristic of non-counterfeitability which functions as the store of value means that money cannot be easily duplicated. As money cannot be easily duplicated, it prevents the unrestricted and illegal creating of duplication of money. Besides, preventing the duplication of money to happen is one of the main reasons of government existence. (Money Characteristics, 2011)
最后,作为价值储存的非伪钞特性意味着货币不容易被复制。由于货币不容易复制,它防止了无限制和非法的复制货币。此外,防止货币复制的发生是政府存在的主要原因之一。(资金特点,2011)
留学生dissertation相关专业范文素材资料,尽在本网,可以随时查阅参考。本站也提供多国留学生课程essay写作指导服务,如有需要可咨询本平台。