本文是经济学专业的Essay范例,题目是"Foreign Direct Investment in Sri Lanka(斯里兰卡的外国直接投资)",众所周知,发展中国家实现快速经济增长和发展的一种必要模式是集中力量加强和改进其出口导向型增长政策。但是,认为促进出口是确保快速经济增长的唯一手段的假设是错误的,因为为了成功地增加一个国家的收入,还可以采取其他战略。
It is a known fact that an imperative mode for a developing nation to achieve rapid economic growth and development is by focusing on enhancing and bettering their export-lead growth policies. However, it is of the wrong to assumption to perceive that promoting exports is the only means of ensuring a speedy economic growth as there are other strategies that could be adopted in order to successfully augment the income of a country.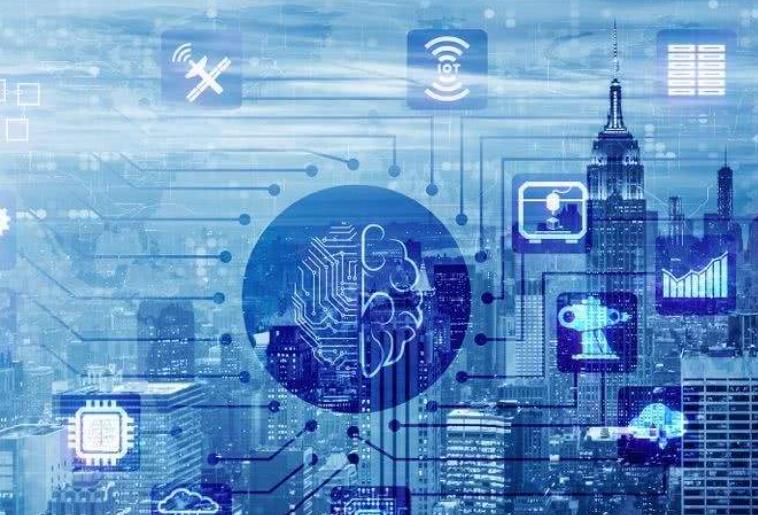 Advantages of Foreign Direct Investment (FDI) Policy
I don't agree with the statement that the only path for economic development in a developing country is through the promotion of exports. There are other means and options for growing the economy; a significant procedure involves the process of opening up the country to foreign direct investments (FDI). Foreign direct investments are seen as an effective means of fostering growth in developing countries. It is considered as an engine of growth in mainstream economics and it is recognized not only in terms of capital formation, but also for its spill over effects on trade and technological progress. In addition to the direct capital financing its supplies, FDI can help to jumpstart an economy due to the numerous benefits received by the host country by executing this policy. Such benefits include the transfer of technology and management known-how, creation of employment, increased domestic competition, introduction of new processes and employee training related to the manufacturing etc. Also, foreign investment can aid in bridging a host country's foreign exchange gap. These benefits are very essential for developing countries to industrialize, develop and create jobs; there by attacking the poverty situation in their country. As noted by the World Bank (2002), quite a few recent studies concluded that FDI can promote the economic development of the host country profoundly by assisting to improve productivity growth.
Data & Proof of the Foreign Direct Investment in Sri Lanka斯里兰卡外商直接投资的数据和证明
In the period of 1970s, international trade grew more speedily than FDI and thus international trade was by far more prominent than most other important international economic activities. This state of affairs altered radically in the middle of the 1980s, when world FDI began to increase sharply. In this period, the world FDI has amplified its importance by transferring technologies and establishing marketing and obtaining networks for proficient production and sales internationally (Shujiro Urata, 1998) . The share of developing countries in world FDI inflows and outflows has risen from 17.4% in 1985-90 to 26.1% during 1995-2000.
在1970年代,国际贸易的增长比外国直接投资快,因此国际贸易远比大多数其他重要的国际经济活动更为突出。这种情况在1980年代中期发生了根本性的改变,当时世界外国直接投资开始急剧增加。在这一时期,世界外国直接投资扩大了其重要性,转让技术,建立营销和获得网络的熟练生产和销售国际(Shujiro Urata, 1998年)。发展中国家在世界外国直接投资流入和流出中的份额从1985-90年的17.4%上升到1995-2000年的26.1%。
The above figure shows that since 1980, the growth of world FDI outflows has overtaken the growth of world exports This swift expansion in FDI outflows was more pronounced during 1985-1990, when many host countries began to relax regulations to attract FDI, and 1995-2000, when companies undertook scores of mergers and acquisitions in the wake of the Asian financial crisis and privatization programs in Latin America.
FDI into the country has been mainly through 100 per cent foreign ownership rather than joint ventures. Between 1979 and 2000, wholly foreign owned enterprises accounted for about 60 per cent of estimated FDI by value and 45 per cent by number of projects. Privatization has been an important channel of FDI into Sri Lanka. The 11 largest privatization transactions between 1990 and 2000 accounted for $609 million of the $1,791 million in FDI during the period. Cumulative data for the period February 1990-June 2001 shows that a little more than two-thirds of privatization proceeds was raised from these foreign investors (Central Bank, 2002).
进入中国的外国直接投资主要是通过100%的外资持股,而非合资企业。从1979年到2000年,外商独资企业约占外国直接投资价值的60%,占项目数量的45%。私有化一直是外国直接投资进入斯里兰卡的一个重要渠道。1990年至2000年期间11项最大的私有化交易占该期间外国直接投资17.91亿美元中的6.09亿美元。1990年2月至2001年6月期间的累积数据显示,私有化收益的三分之二多一点来自这些外国投资者(中央银行,2002年)。
Benefits & Advantages Received by Sri Lanka's Economy as a result of FDI
Several of the new wave of foreign investors in Sri Lanka since the 1990s, brought with them many benefits that contributed to the enhancing of the national competitiveness and ultimately having a positive impact on the growth of the economy.
Technology and skills- The transfer of technology & skills is apparent as one of the major benefits of FDI. Sri Lanka is in a good place to benefit from such transfer owing to the potential of its workforce. The foreign investor was able to achieve skills transfer to such an extent that almost all the workers in a highly technical industry were localized (through the through the introduction of equipment and training).
技术和技能-技术和技能的转让显然是外国直接投资的主要好处之一。由于其劳动力的潜力,斯里兰卡处于从这种转移中受益的良好位置。外国投资者能够实现技术转让,以至于在一个高度技术工业中的几乎所有工人都是本地化的(通过引进设备和培训)。
Also, the system of engagement of Sri Lankan doctors as consultants and the training of Sri Lankan nationals as nurses by Apollo Hospital (Colombo) may lead to substantial transfer of health care technology to other hospitals as and when these doctors or nurses take up employment else where . Moreover, Domestic firms in the porcelain and cement industry have also benefited considerably from the examples of pioneering foreign investors. Unilever, which is a wholly owned foreign enterprise in Sri Lanka, appears to have made substantial contributions to the transfer of management and marketing technologies.
An example of fast localization: Lanka Bell一个快速本土化的例子:Lanka Bell
Lanka Bell is the largest green field foreign investor in Sri Lanka. It is almost a wholly foreign-owned company with less than 1 per cent of its shares held by Sri Lankan individuals. The company provides telecommunications services, including fixed-line and data services. It began operations in 1997 with an initial investment of about $110 million.
斯里兰卡贝尔是斯里兰卡最大的绿地外国投资者。它几乎是一家外资独资公司,斯里兰卡个人持有的股份不到1%。该公司提供电信服务,包括固定电话和数据服务。它于1997年开始运营,最初的投资约为1.1亿美元。
The company employed some 40 expatriate professionals at the time it started operations. By 1999 – that is, within two years of start-up – all expatriate professionals but one had been replaced by Sri Lankan personnel. At present only the managing director is an expatriate.
The company has continuing internal training programmes for its employees, and it sometimes brings in foreign consultants to conduct training. It is thus contributing to technology transfer to Sri Lankan nationals.
The company believes that the competition generated by Lanka Bell has contributed to improvements in telecommunications services to customers. For example, Sri Lanka Telecom, which used to take a week or more for a repair job, now takes less than a day. The backlog of pending applications for new telephone connections has been eliminated. Lanka Bell has already opened several Internet cafes and hopes to raise the number to 40 or 50 within the next three to six months.
该公司认为,斯里兰卡贝尔公司带来的竞争促进了对客户的电信服务的改善。例如,斯里兰卡电信(Sri Lanka Telecom)过去需要一周或更长时间才能完成一项维修工作,现在只需不到一天。尚未处理的新电话连接申请的积压已经消除。斯里兰卡贝尔已经开了几家网吧,并希望在未来三到六个月内将网吧数量增加到40或50家。
Employment and linkages- In terms of employment, FDI has made a noteworthy contribution in Sri Lanka. As of end 2000, it is estimated that foreign affiliates employed close to around 200,000 people, in contrast with total private-sector employment of 2,707,000. Thus, the proportion of private-sector employment accounted for by foreign affiliates is about 7.4 per cent. This understates the total contribution of FDI because it does not take into account the employment created in activities linked to affiliates' outputs, including procurement, transportation, and the like.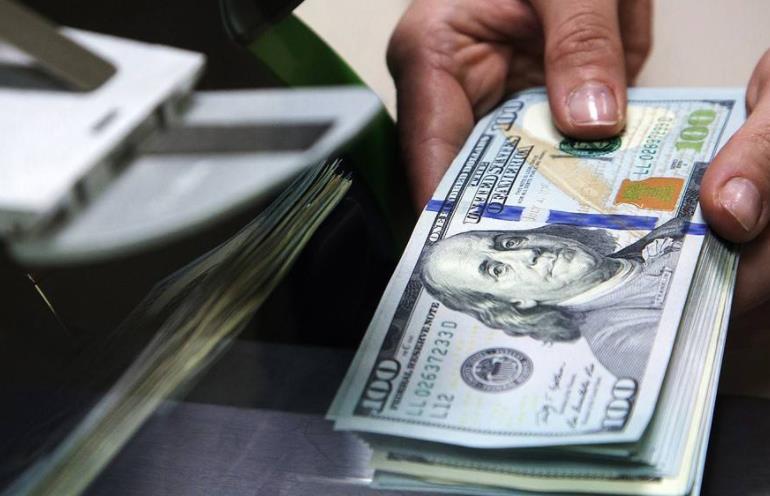 Diversification of output and exports- FDI has made a significant contribution to Sri Lanka's exports. During the years 1996-2000, exports by foreign affiliates were constantly in the range of one-third of the country's total export. Furthermore, FDI has been imperative in expanding and diversifying Sri Lanka's export base. The share of exports of manufactures in total exports, which was 15 per cent in 1978, had risen to more than 75 per cent by the mid-1990s. Garments represented the leading sector of this industrial export growth, accounting for more than half of the country's export earnings by the mid-1990s. FDI in garments has led the country's diversification in this manufacturing sector. The sector's growth was in response to the programmers, quota opportunities under the Multi-Fiber Agreement, the availability of cheap and educated labor, and convenient geographical location in international transportation networks.
产出和出口多样化- -外国直接投资对斯里兰卡的出口作出了重大贡献。在1996-2000年期间,外国附属公司的出口一直占该国出口总额的三分之一。此外,外国直接投资对于扩大斯里兰卡的出口基础和使其多样化是必不可少的。制成品出口在总出口中所占的份额在1978年为15%,到1990年代中期已上升到75%以上。服装是中国工业出口增长的主导部门,到上世纪90年代中期,服装占中国出口收入的一半以上。服装领域的外国直接投资引领了该国制造业的多元化。该行业的增长是对程序员、多光纤协议下的配额机会、廉价和受过教育的劳动力的可用性以及国际交通网络中便利的地理位置的回应。
Therefore, it is made evident that the benefits received by the country through FDI are extremely valuable and it did make a significant impact on the growth of the countries economy.
Other Means Of Gaining Rapid Economic Development- The Strengthening of the Service Sector
At present the service sector is the leading factor for the total economic growth rate in Sri Lanka. This sector has contributed 72.7 percent for the economic growth rate in the third quarter of 2009. Sri Lanka has generated 234,000 service sector jobs in the third quarter of 2009. Tourism, banking, finance, and retail trade are the major components of the service sector. Furthermore, many harbors are being built in the island in order to be of service to passing shipping vessels by providing them with facilities to reload on fuel and bunker in the country to refill its essential supplies. Many Asian countries in the past and present, amass massive wealth and revenue into the country by this means. Furthermore, tourism is a vital aspect of the service sector which brings in foreign exchange into the country and plays a massive role in the development and growth of the economy. Moreover, if a country puts in place favorable strategies in order to flourish the tourism sector, it will create thousands of indirect and direct job opportunities there by raising the standard of living and provide growth.
Therefore it is evident that by strengthening the service sector, it will provide significant contribution to the overall economic growth of a country.
Conclusion结论
A country cannot achieve economic development by focusing on developing its export industry alone simply because less than 8% of the countries in the world possess the invaluable natural resources (diamonds, crude oil etc) which would enable them to sustain and grow the economy by the exporting of the resources/finished goods alone. Due to this reason, it is of the wrong assumption to presume that the only path for a developing country to achieve economic development is through exports. Although the promotion of exports is without doubt an excellent way for a developing country to grow their economy, it is not the only way. For a country to achieve substantial growth, a series of strategies and policies need to put in place. There strategies and policies should include the promotion of exports, the promotion of FDI as well as the promotion of the service sector. By following and promoting all three of these methods, a country will surely be able to achieve a rapid economic growth and development. Therefore, I would like to conclude by stating that it is entirely wrong to presume that the only path for economic development is through the promotion of exports and economic growth cannot be achieved by focusing on promoting the export industry alone.
一个国家不能实现经济发展单靠专注于发展其出口产业,因为世界上只有不到8%的国家拥有宝贵的自然资源(钻石、原油等)使其能够保持和发展经济的出口资源/成品。因此,认为发展中国家实现经济发展的唯一途径是出口是错误的假设。虽然促进出口无疑是发展中国家发展经济的一个极好的途径,但它不是唯一的途径。一个国家要实现实质性增长,需要实施一系列战略和政策。这些战略和政策应包括促进出口、促进外国直接投资以及促进服务部门。遵循和推广这三种方法,一个国家就一定能够实现经济的快速增长和发展。因此,我想在总结时指出,认为经济发展的唯一途径是通过促进出口是完全错误的,经济增长不可能只靠促进出口工业来实现。
留学生论文相关专业范文素材资料,尽在本网,可以随时查阅参考。本站也提供多国留学生课程作业写作指导服务,如有需要可咨询本平台。