本文是经济学专业的Essay范例,题目是"Application of Price Mechanisms in a Capitalistic(价格机制在资本主义中的应用)",根据businessnessdictionary.com网站的定义,价格机制是一种商品或服务的供应与其价格之间相互依赖的系统。当供给低于需求时,它通常会使价格上升,当供给超过需求时,价格下降。价格机制也限制了供给,当供应商因现行价格较低而离开市场时,当更多的供应商因可得价格较高而进入市场时,价格机制增加了供给。其次,资本主义经济被定义为:"在产生利润的过程中(在不同程度上)以生产要素(资本、土地和劳动力)私有制为基础的经济制度。"它是所有经济体系中最古老、最常见的一种,通常与自由市场体系同义。
According to BuisnessDictionary.com, Price mechanism is defined as , System of interdependence between supply of a good or service and its price. It generally sends the price up when supply is below demand, and down when supply exceeds demand. Price mechanism also restricts supply when suppliers leave the market due to low prevailing prices, and increases it when more suppliers enter the market due to high obtainable prices.' Next, capitalistic Economy is defined as, 'Economic system based (to a varying degree) on private ownership of the factors of production (capital, land, and labor) employed in generation of profits. It is the oldest and most common of all economic systems and, in general, is synonymous with free market system.'
Over the next course of this project, examples of how capitalist economy will be explained and how the price mechanism works for them .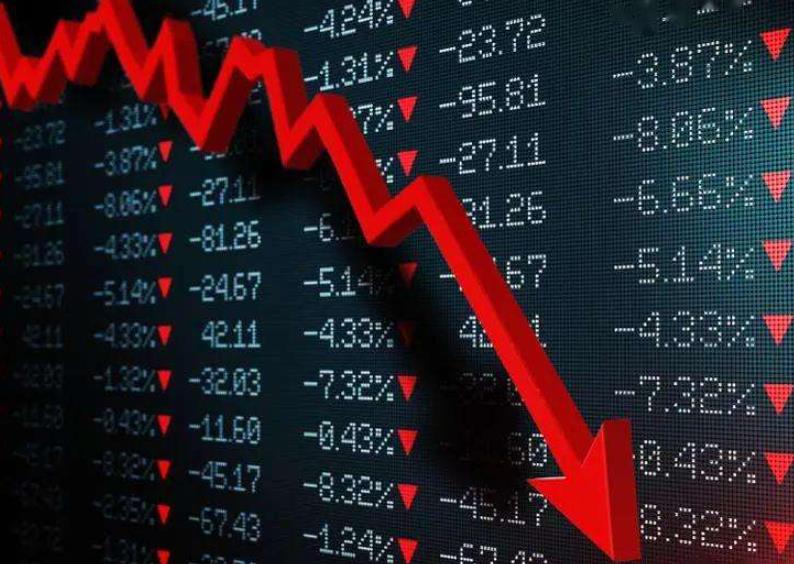 How price mechanism works in a capitalistic economy资本主义经济中的价格机制是如何运作的
In a capitalist economy, all the central problems are dealt with the assistance a of price mechanism. In such an economy, no individual or firms deliberately tries to solve the central problems, instead all economic activities operate automatically and there are no conflicts anywhere to be found.
在资本主义经济中,所有的核心问题都是借助于价格机制来解决的。在这样一个经济体中,没有个人或企业刻意去解决核心问题,相反,所有的经济活动都是自动运行的,也没有任何冲突。
The main reason for all this is so that the price mechanism brings about coordination in various sectors of an economy system and in certain economic activities. The important or main characteristic of such a system is that it is automatic and independent and there are no institutions or agencies which may regulate or operate it.
The basis of price mechanism is that every commodity or service has a price in which it is determined with the help of demand and supply. Every commodity is dealt through buying or selling through a medium of currency (money). If a person sells his services or commodity, he gets money and with that he can buy goods and services which he needs. If there are more buyers of a product/commodity, its demand goes up and producers increase its production.
价格机制的基础是每一种商品或服务都有一个价格,它是由供求关系决定的。每一种商品都是通过货币媒介(货币)进行买卖。如果一个人出售他的服务或商品,他就能得到钱,用这些钱他就能买到他需要的商品和服务。如果一种产品/商品有更多的购买者,它的需求就会上升,生产者就会增加它的产量。
On the other hand, if a commodity is available in surplus, its supply increases, with the result its price shoots down and producers will therefore reduce its production. Whenever there is a difference or disequilibrium between supply and demand, price starts changing (either by going up or down), with the result this difference disappears and again an equilibrium is established between supply and demand.
In a capitalist economy, all the central problems are solved with the assistance of a price mechanism. Most central problems are dealt or can be asked through 'Wh' questions as in What, How , Whom etc. For example: –
What to produce?生产什么?
In a capitalist economy, production of goods are decided by the forces of demand and supply. As the production of goods depends upon its demand and supply, in the same way as how an aggregate output is determined by an aggregate demand and an aggregate supply. The level of output where aggregate demand and aggregate supply are equal and is finally determine as an equilibrium output.
在资本主义经济中,商品的生产是由供求关系决定的。正如商品的生产取决于其需求和供给一样,就像总产出是由总需求和总供给决定的一样。总需求和总供给相等的产出水平,最终被确定为均衡产出。
Also, In an aggregate output, what should be the quantities of different commodities? This decision is also made by the equilibrium of demand and supply of different commodities. The production of the commodity is increased when price goes up as a result of increase in its demand. On another hand, if the demand of a commodity declines, the production is then reduced.
How to produce?如何产生?
Competition among consumers basically decides as to what goods should be produced, in a similar situation; the competition among the producers decides how goods in general should be produced. Goods can be produced by adopting several techniques. Usually the method or technology which is the cheapest will always be adopted and the one which is more expensive would be dropped.
在类似的情况下,消费者之间的竞争基本上决定了应该生产什么商品;生产者之间的竞争一般决定了如何生产商品。可以采用几种技术来生产商品。通常情况下,最便宜的方法或技术总是会被采用,而更贵的方法或技术则会被放弃。
Therefore, the decision on how goods should be produced solely depends on the prices of factors. A producer has to combine various factors for producing goods in such a way so that his/her production cost is as minimal as possible. For example, coal and diesel both can be used as a medium of fuel. If coal is cheaper in comparison to diesel, coal would be used and if diesel is cheaper then vice versa.
In this way, the choice of technique of production or the factor combination depends upon the factor prices. For example, In a country where there are abundance of hard labour and wages are low, more labour and less capital would be used. On the other hand, If a country has less hard labour power and more capital,then capital-intensive techniques would be deployed.
因此,生产技术或要素组合的选择取决于要素价格。例如,在一个有大量硬劳动和低工资的国家,会使用更多的劳动力和更少的资本。另一方面,如果一个国家有更少的硬劳动力和更多的资本,那么资本密集型技术就会被使用。
For whom to produce?
In a capitalist economy, production of commodities depends upon the buying capacity of the consumers in the market. It is well known that the paying capacity of a consumer depends directly on his purchasing power or his income. Besides this, the income of a consumer depends upon how much of his services that are demanded. The higher the demand for a person's services, the more higher would be his income. If the income of a consumer is more, his capacity to purchase most definitely will be more. In such situations, production will be carried out for such people whose incomes are higher or those who can afford so.
Therefore, in a capitalist economy, it is well noted that price-mechanism facilitates more production of luxuries meant for rich people and less production of goods of mass consumption which in contrary are meant for poor people.
How demand and supply curves are derived using some data on demand for and supply for certain goods or services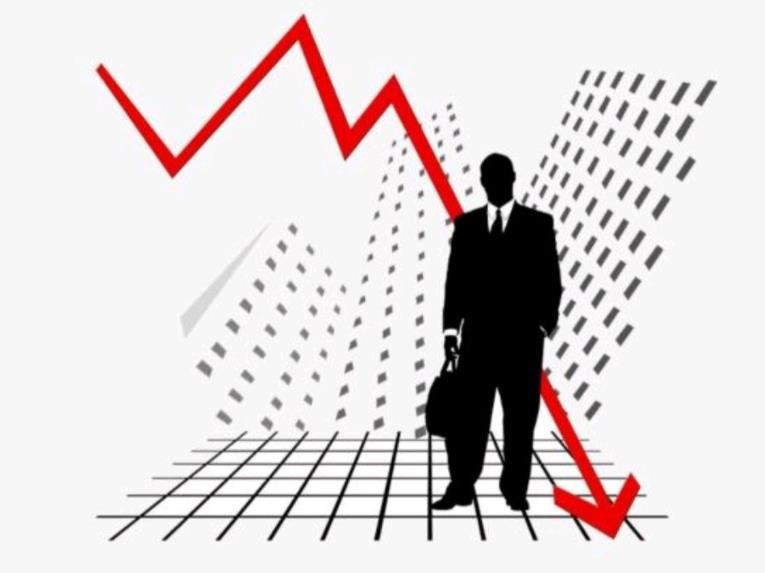 Introduction介绍
Based emand and Supply are defined as, 'Economic forces fundamental to the price mechanism in a free market system. They determine the price of a good or services offered, and are in turn determined by the price obtainable. It is a largely self-regulatory mechanism generally resulting in market equilibrium where products demanded at a price are equaled by products supplied at that price.' Goods and services meanwhile, are defined as, 'The most basic products of an economic system that consist of tangible consumable items and tasks performed by individuals. Many business portfolios consist of a mix of goods and services that they offer to potential consumers via a sales force.'
根据网站的定义,供求关系被定义为"自由市场体系中价格机制的基础经济力量"。它们决定了商品或服务的价格,反过来又决定了可获得的价格。这是一种很大程度上的自我调节机制,通常会导致市场均衡,在这种均衡中,以某一价格需求的产品与以该价格供应的产品相等。与此同时,商品和服务被定义为"经济体系中最基本的产品,由有形的消耗品和个人完成的任务组成。"许多业务组合都是通过销售团队向潜在消费者提供商品和服务的组合。"
The Law of Demand
Demand, in economic terms, illustrates how much of a product consumers are willing to buy, at different price points, during a certain period of time.
After all, resources are limited, and everyone has to decide what they are willing and able to purchase and at what cost. For example, let's look at a simple model of the demand for a necessary good, gasoline.
If the price of gas is $2.00 per liter, on average people will be able to purchase 50 liters per week,. If the price drops to $1.75 per liter, they may be able to purchase 60 liters. At $1.50 per liter, they may well be prepared to purchase 75 liters. Therefore, as gas prices drop, people may choose to make more trips during weekends, public holidays, and holidays.
This schedule, illustrates the law of demand: as price drops, the corresponding quantity demanded tends to rise. Since price is an obstacle, the more greater the price of a product, the less it is demanded. When the price drops, the demand increases.
So, an "inverse" relationship between price and quantity demanded will be created or noted. When you graph the relationship, a downward-sloping line is present, like the one shown in figure 1 below:
To create a market demand curve for gasoline, individual demand is totaled and combined.
The Law of Supply供给定律
While demand is the customers' side of purchasing decisions, supply relates to the producer's desire to make profit. A supply schedule typically shows the quantity of product that suppliers are willing and able to produce to make available to the market, at specific price points, during a certain time period. In short, it displays to us the quantities that suppliers are willing to offer at various prices.
当需求是消费者购买决策的一方时,供应则与生产者的盈利欲望有关。供应计划表通常表示供应商愿意并能够在一定时期内以特定价格点生产并供应给市场的产品数量。简而言之,它向我们显示了供应商在不同价格下愿意提供的数量。
This takes places because suppliers tend to have different costs of production. At a low price, only the most efficient producers can make a profit, so only they produce. At a high price, even high cost producers can make a profit, so everyone produces.
Using the gasoline example, It shows that oil companies are willing and able to supply certain amounts of gas at certain prices, as seen below
At a low price of $1.20 per liter, suppliers are willing to provide only 50 liters per customer per week. If customers are willing to pay $2.15 per liter, suppliers will provide 120 liters per week.
As the prices increase, the quantity supplied rises as well. As price falls, so does the supply. This role here is a "direct" relationship, and the supply curve has an upward slope.
Because suppliers want to provide their products at high prices, and consumers want to purchase the products at low prices, how is the price of goods actually set? Let's relate back to our gas example. If oil companies try to sell their gas at $2.15 per liter, do you think they'll sell as much? Most probably not . Yet, if the oil companies decides to lower the price to $1.20 per liter, consumers will be very happy, but will the price be enough to make profit? And furthermore,the most important question of them all, will there be enough supply to meet the higher demand by consumers? The answer is simply No.
因为供应商希望以高价提供产品,而消费者希望以低价购买产品,那么商品的价格究竟是如何确定的呢?让我们回到气体的例子。如果石油公司试图以每升2.15美元的价格出售他们的汽油,你认为他们会卖这么多吗?很可能不会。但是,如果石油公司决定将价格降至每升1.20美元,消费者会很高兴,但价格是否足以盈利?此外,最重要的问题是,是否有足够的供应来满足消费者更高的需求?答案是否定的。
Equilibrium: Where Supply Meets Demand
Equilibrium is the point where there is an equality between quantity demanded and quantity supplied. This means that there is no surplus of goods and no shortage of goods. A shortage takes place when demand is greater than supply, meaning when the price is too low. A surplus takes place when the price is too high, and consumers don't want to purchase the product.
The fabulous thing about the free market system is that prices and quantities tend to direct towards equilibrium and at most times it helps keep the market stable.
For example, At $1.20 per liter, consumer demand exceeds supply, and there's a shortage of gas in the market. Shortages tend to increase the price, because consumers compete to purchase the product. However, when prices drastically increase, demand decreases, even though the supply may be available. Consumers may start to purchase substitute products, or they might not purchase anything at all. This creates a surplus. To eliminate the surplus, the price goes down and consumers like before starts buying again. In this order equilibrium is usually maintained quite efficiently and well.
In our gas example, the market equilibrium price is $1.50, with a supply of 75 liters per consumer per week, as shown in figure 3.
Market equilibrium explains movement along the supply and demand curves but at the same time ,it doesn't explain changes in total demand and total supply.
Changes in Demand and Supply
Changes in price initially results in a movement along the demand or supply curve, and It directs towards changes in quantity which are demanded or supplied.
If consumers for example are faced with an extreme change in the price of gas, their trend for demand for gas changes. They not only start by choosing different means of transportation – like taking the public bus or cycling to work- but, they also start purchasing more fuel-efficient vehicles like compact cars, motorcycles, or scooters. The effect is a drastic change in total demand and a huge shift in the demand curve. The schedule for demand is now Demand 2, shown below.
例如,如果消费者面临天然气价格的极端变化,他们对天然气的需求趋势也会发生变化。他们不仅开始选择不同的交通方式——比如乘坐公共汽车或骑自行车去上班——而且,他们还开始购买更节能的车辆,如小型汽车、摩托车或滑板车。其影响是总需求的急剧变化和需求曲线的巨大变化。需求的时间表现在是需求2,如下所示。
Conclusion
Although the phrase "supply and demand" arises commonly, it's not always understood in proper economic terms. The price and quantity of goods and services in the marketplace are determined by consumer demand and the amount that suppliers are willing to supply.
Demand and supply can be plotted as curves and the curves that meet at the equilibrium price and quantity. The market at most times tends to naturally head toward this equilibrium and when total demand and supply shifts, the equilibrium moves accordingly. To me and in general, It is a relationship that determines what happens in a free market economy. If you understand how these factors influence supply, pricing and purchasing decisions, it will help analyze the market much better hence making us make better decisions when we are shopping or purchasing goods in the future.
需求和供给可以被画成曲线,以及在均衡价格和均衡数量时相交的曲线。市场在大多数时候会自然地趋向于这种均衡,当总需求和总供给发生变化时,均衡也随之变化。对我和一般人来说,这是一种关系,它决定了在自由市场经济中会发生什么。如果你了解这些因素是如何影响供应、定价和购买决策的,它将有助于更好地分析市场,从而使我们在未来购物或购买商品时做出更好的决定。
留学生论文相关专业范文素材资料,尽在本网,可以随时查阅参考。本站也提供多国留学生课程作业写作指导服务,如有需要可咨询本平台。