本文是经济学专业的Essay范例,题目是"A Single Payer Healthcare System in the US(价格机制在资本主义中的应用)",各国采取了各种类型的健康保险制度,以保护其公民免受因医疗需求而产生的财务风险,并便利人们方便地获得适当的医疗服务。大致上,医疗保险系统可分为单一支付者系统和多支付者系统。在单一支付者系统中,一个组织——通常是政府——为整个人口收集和集中收入并购买医疗服务,而在多支付者系统中,几个组织为特定人群承担这些角色。

Various countries have adopted a various types of health insurance systems to protect their citizens against the financial risks of medical needs and to facilitate easy access to appropriate medical care. Broadly health insurance systems are classified into: single-payer and multiple-payer systems. In single-payer systems, one organization-typically the government-collects and pools revenues and purchases health services for the entire population, while in multiple-payer systems several organizations carry out these roles for specific segments of the population.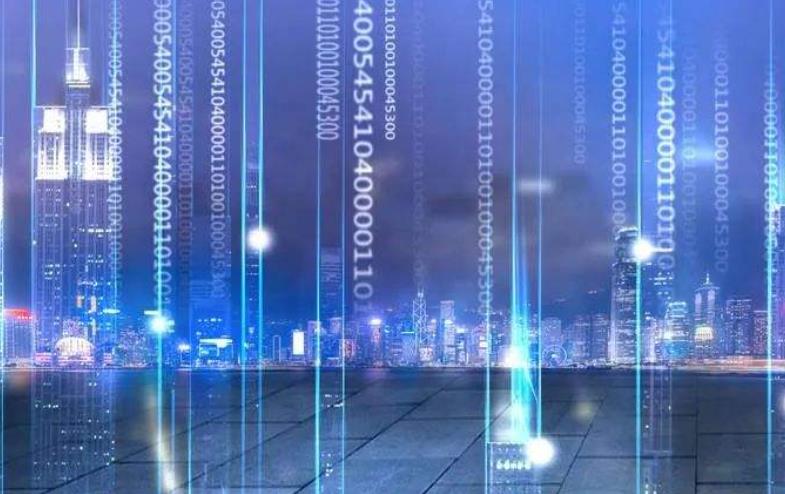 Usually the term Single-Payer is used to describe a type of financing system. In the case of health care, a single-payer system would be an entity like a government run non-profit organization which would collect all health care fees, and pay out all health care costs. Health care delivery facilities like hospitals, doctors, nurses etc. remains in private hands and patients have guaranteed choice of care from providers. In U.S. Single Payer system is also known as Medicare for All. Single Payer system expands the cost-effectiveness and makes Medicare program more efficient to cover each and everyone in the United States. It creates a single-tiered system that covers all people equally regardless of age, income, employment, or diagnosis. This unified system would promote universal high quality healthcare, because quality of care would have to be kept high enough to be acceptable to all citizens.
U.S. has multi payer healthcare system. The collection of money for healthcare is done by government in the form of taxes from individuals and businesses; and the private insurance agencies in the form of premiums and other payments like co-payment and deductibles. In a similar fashion both agencies deliver the healthcare, private insurance agencies reimburses healthcare providers for the services used by privately insured individuals and government reimburses the healthcare service providers for the services used by publicly insured people like those enrolled in Medicare, Medicaid, SCHIP etc.
美国有多支付方医疗体系。政府以向个人和企业征税的形式为医疗保健筹集资金;私人保险机构以保费和其他支付形式,如共同支付和免赔额。以类似的方式,两个机构都提供医疗保健服务,私营保险机构向医疗保健提供者偿还私人参保个人所使用的服务,而政府则向医疗保健服务提供者偿还公共参保人所使用的服务,如参加医疗保险、医疗补助计划、SCHIP等的人。
It is necessary to distinguish single payer from the 'Socialized Medicine' (as in United Kingdom), where the healthcare providing agencies are owned by the government. In single payer system government does not own the healthcare providing facilities. In socialized medicine the government owns the hospitals and the doctors and nurses are paid by the government. Single payer health system is a socialized health insurance system not a socialized medicine. In United States, Medicare can be viewed as a form of socialized health insurance, making it a kind of single payer system, where the doctors are in a private practice and are paid on a fee-for-service basis by the government, but it does not cover the whole population of United States. This kind of system has led to the rationing of healthcare in the country. If a person in capable to afford the care he gets it, and if he cannot afford, he doesn't get it. According to Institute of Medicine, 18,000 Americans die because they don't have health insurance. This is called rationing. The reason for this is that our system is not publicly accountable, no one in ultimately responsible for how the system works. In contrast, the Canadian health system in publically accountable so there's no room for discrepancy, thus the single payer system in Canada is a success.
Currently U.S. healthcare system is expensive, inefficient and ineffective. U.S. spends nearly $8,160 per capita twice as much as other industrialized countries, but yet it is inadequate. Despite this, U.S. leaves 51 million uninsured and many other inadequately covered. U.S. spends more and gets less, reason being its patchwork system of for profit payers. U.S.'s private insures spend nearly one third of every dollar spent for healthcare on administrative costs and on those things that have nothing to do with it, for e.g. billing, marketing, overhead expenses, underwriting, huge profits and exorbitant executive pays. This make United States the most bureaucratic health care systemin the world. Single payer health insurance is the only way to recapture this wasted money. It would save around $400 billion annually, which is enough to provide comprehensive coverage to everyone without paying any extra. Also establishing a single payer health care system would provide a stimulus for the U.S. economy by creating 2.6 million new jobs and infusing $317 billion in new business and public revenues with another $100 billion in wages into the U.S. economy (source: Institute for Health & Socio-Economic Policy (IHSP) (2009). Single Payer/Medicare for All: An Economic Stimulus Plan for the Nation).
目前,美国的医疗体系是昂贵、低效和无效的。美国的人均支出接近8160美元,是其他工业化国家的两倍,但这还不够。尽管如此,美国仍有5100万人没有参保,还有许多人没有得到充分的保障。美国花的更多,得到的更少,原因是它为利润支付者拼凑的系统。美国的私人保险公司在医疗保健上花费的每一美元中,有近三分之一用于行政管理费用以及与医疗保健无关的其他费用,如帐单、营销、管理费用、保险、巨额利润和过高的高管薪酬。这使美国成为世界上最官僚的医疗保健系统。单一付款人的健康保险是回收这些浪费的钱的唯一方法。这将每年节省大约4000亿美元,这足以在不支付额外费用的情况下为每个人提供全面的保险。也建立一个单一付款人医疗系统将提供一个刺激美国经济创造260万个新的工作岗位,并注入3170亿美元的新商业和公共收入与另一个1000亿美元的工资为美国经济(来源:健康与社会经济政策研究所(IHSP)(2009)。单一支付者/全民医疗保险:国家经济刺激计划)。
Peter Shumlin, newly elected governor of Vermont State, formally introduced the proposal of Single payer system in the state by 2014, which appears likely to be passed. If enacted, it will be first system of its kind in U.S. and Vermont will be the first state in U.S. to abolish most forms of private health insurance from the state and de-link health insurance from employment in the state.
However, the single-payer system also has some disadvantages that may make it unattractive to some. A single-payer system would lead to a wrenching change and create a huge, faceless bureaucracy. That prospect scares many physicians, even those who dread haggling with insurance companies over treatment for their patients. They also fear the power that would be conferred upon a single payer. The disadvantage that stands as the greatest obstacle to single payer is political in nature. At a time when many people feel that the private sector is better equipped to deliver high quality services to the population, it will be difficult to convince government agencies and politicians that government should take over the role of financing health care, especially when it would mean increased taxation. The government part of healthcare finance is inefficient because it fails to address key policy issues, fraud, and-for Medicaid- complex determination of eligibility. As health-care financing can become be a function of the federal government, it become sensitive to fluctuations in unexpected political climate. Budgetary adjustments in the healthcare system can have serious impacts on the quality of healthcare delivered.
然而,单一付款人系统也有一些缺点,可能使它对一些人没有吸引力。单一支付者体系将导致一场痛苦的变革,并产生一个庞大的、面目不明的官僚机构。这一前景吓坏了许多医生,甚至包括那些害怕与保险公司就病人的治疗讨价还价的人。他们也害怕权力会被授予一个单一的付款人。单一支付方的最大障碍在于其政治性质。在许多人认为私营部门更有能力为民众提供高质量服务的时候,很难说服政府机构和政客,让他们相信政府应该接管为医疗保健提供资金的角色,特别是当这意味着增加税收的时候。医疗保健金融的一部分是低效的,因为它不能解决关键的政策问题,欺诈,以及对医疗补助的复杂的资格认定。由于医疗保健融资可以成为联邦政府的一项职能,它对意想不到的政治气候的波动变得敏感。医疗保健系统的预算调整可能对提供的医疗保健质量产生严重影响。
Additionally, since this system virtually eliminates the private insurance companies, these wealthy and influential corporations would do everything in their power to prevent single payer from becoming a reality. The transition from the current health care system to a single payer would undoubtedly be very difficult. Thousands of people who work for private insurance companies would need to be shifted to other sectors of the economy. Though these individuals could be trained to work in the new system, they would still experience a significant change in their lives. More health care providers will be needed, and many insurance clerks can be retrained to enter these fields. Many people now working in the insurance industry are, in fact, already health professionals (e.g. nurses) who will be able to find work in the health care field again. But many insurance and health administrative workers will need a job retraining and placement program. Because of these considerations, most single payer advocates and policy analysts believe that any transition to a single payer system would necessarily be gradual, taking place over the course of many years.
此外,由于这个系统实际上消除了私人保险公司,这些富有和有影响力的公司将尽其所能阻止单一付款人成为现实。毫无疑问,从目前的医疗保健系统过渡到单一付款人将是非常困难的。成千上万在私营保险公司工作的人将需要转移到其他经济部门。尽管这些人可以接受培训,在新的系统中工作,他们的生活仍将经历重大的变化。需要更多的医疗保健提供者,许多保险职员可以接受再培训,进入这些领域。现在在保险行业工作的许多人实际上已经是卫生专业人员(如护士),他们将能够再次在卫生保健领域找到工作。但是许多保险和健康管理人员将需要一个工作再培训和安置计划。由于这些考虑,大多数单一付款人的支持者和政策分析人士认为,任何向单一付款人系统的过渡都必然是渐进的,需要经过多年的过程。
Profits of the pharmaceutical companies will drop because of government's expanded role in purchasing prescription medication. Speaking for the entire population, the government would be able to negotiate lower prices for drugs, possibly by purchasing in bulk. Health care observers also fear that removing the profit motive from the health care system altogether would stifle investment and innovation in finding new treatments and drugs. If the federal government becomes the only payer, limiting potential profit, companies would be less likely to invest the huge sums necessary up front to develop new drugs and treatments. Reduction in profits margins for the pharmaceutical companies will lead to less money devoted to research and development and a minor slow down in technological advancement. It is said that money drives innovation, thus weakening or eliminating the profit-motive may cause technological slowdowns throughout the entire medical field.
由于政府在购买处方药方面的作用扩大,制药公司的利润将会下降。就全体民众而言,政府将能够通过谈判降低药品价格,可能是通过批量购买。卫生保健观察人士还担心,完全消除卫生保健系统的利润动机,将会抑制在寻找新治疗方法和药物方面的投资和创新。如果联邦政府成为唯一的支付者,限制了潜在的利润,公司就不太可能预先投资开发新药和治疗所需的巨额资金。制药公司利润空间的减少将导致用于研发的资金减少,技术进步也会略微放缓。据说,金钱驱动创新,因此削弱或消除利润动机可能会导致整个医疗领域的技术放缓。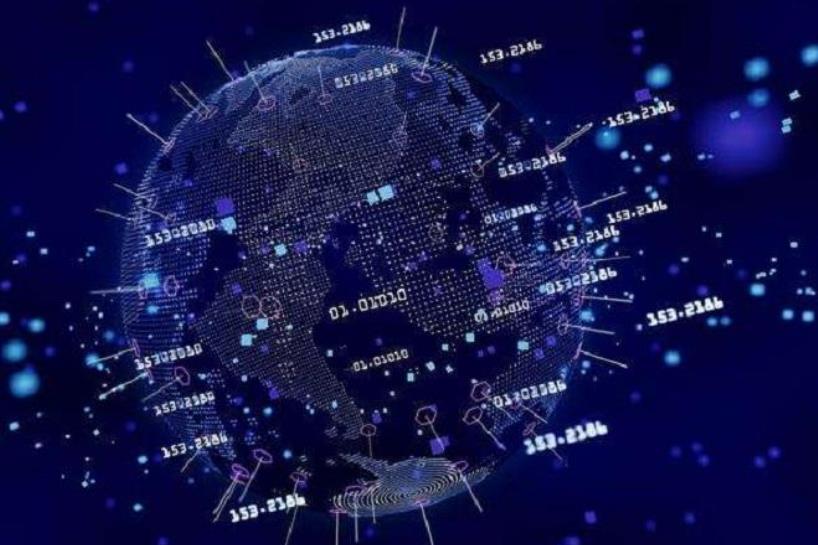 When the government lowers the price of health care and/or extends health insurance coverage for everyone, more people will want to use more health care services and the government has to find a way to ration care. Rather than rationing the healthcare by charging beneficiaries the full price of health care, they limit the budget of hospitals and physicians. Facing strict budgets that limit the amount of services they can provide, providers do not want anybody to take any of their budgeted dollars.
Another problem of a single-payer system is its reliance on rigid budgets. This will results in the demand for health care exceeding supply that, in turn, leads to rationing available care by forcing people to wait for long periods. That is a big cost and there are plenty of examples in which people in Canada have died while waiting on lists for 6 months to a year. Preventive care will not be promoted more because most of the available resources are allocated to acute or urgent care. In a single-payer system, however, there are limitations on budgets and prices which can limit the tasks performed by providers because no one is going to do additional tasks for which they will not be paid. Also there will be limitation to the ability of nurses to expand their practice in all settings. Under fixed and tight budgets, it will be difficult for the employers to increase wages in response to changing economic conditions. This could result in shortage of nurses, which will eventually negatively affect the willingness of many people to go into the nursing profession as alternative professions become more attractive financially. It is highly likely a single-payer system would lead to de-facto wage controls in the health care system, and the nursing profession would derive little benefit economically in addition to limited opportunities to advance professionally. Also the income disparity between medical specialties will shrink.
单一支付者体系的另一个问题是它对刚性预算的依赖。这将导致对保健的需求超过供应,进而迫使人们长时间等待,从而对现有的保健实行配给。这是一个很大的代价,在加拿大有很多人在等待名单6个月到1年的时候死亡的例子。预防性保健不会得到更多的推广,因为大部分可用资源都分配给急症或紧急护理。然而,在单一支付者系统中,预算和价格会受到限制,这可能会限制供应商完成的任务,因为没有人会去做那些他们不会得到报酬的额外任务。此外,护士在所有环境中扩展实践的能力也将受到限制。在固定和紧缩的预算下,雇主很难根据变化的经济状况提高工资。这可能会导致护士短缺,这最终会对许多人进入护理行业的意愿产生负面影响,因为替代职业在经济上变得更有吸引力。单一付款人制度很有可能导致医疗保健系统的实际工资控制,而护理专业除了获得有限的专业晋升机会外,在经济上几乎得不到什么好处。医疗专业之间的收入差距也将缩小。
Another argument against single payer is that if physicians are paid according to fee-for-service, there may be no incentive for doctors to try and control costs. Earlier, Managed Care became more prominent because physicians were unable to control their costs. Having the government reimburse physicians on a fee-for-service basis may encourage exploitation of the system. Lastly, it may not be easy to change some of the negative perceptions Americans have about a single-payer health care system, long lines, inefficient bureaucracy, restricted choice, and lack of quality care are some of the inaccurate complaints against single-payer systems. Government control of the health care system makes the rationing problem worse as governments attempt to slow the use of services by limiting access to modern medical technology. Under government management, both efficiency and quality of patient care steadily deteriorate.
This primer has endeavored to articulate the nature and advantages of a single payer system. Solutions that achieve universal health care through mechanisms that build on the current system of for-profit employer-based insurance, while potentially beneficial, do not achieve the philosophical purity, administrative simplification, or cost control potential that a single payer system achieves. Single payer, however, has significant potential disadvantages that must be addressed. Although many of the disadvantages can be avoided through proper management of the system (e.g. funding the system at a very high level and insuring adequate capacity), others represent true tradeoffs that the American public must debate in its mind. The time for such debates is now. In the current system, insurance companies have a financial incentive to avoid insuring the people who need it the most, which means that more and more Americans suffer every year. It is only a matter of time before some type of reform takes place, and single payer should be a reform option that should be seriously considered.
本入门已努力阐明的性质和优势的单一付款人系统。通过建立在当前以营利为目的的雇主保险体系基础上的机制来实现全民医保的解决方案,虽然可能是有益的,但无法实现单一支付系统所能实现的哲学纯粹性、行政简化或成本控制潜力。然而,单一付款人有重大的潜在缺点,必须加以解决。虽然许多缺点可以通过系统的适当管理来避免(例如,在一个非常高的水平上资助系统和确保足够的容量),但其他一些缺点代表了美国公众必须在头脑中辩论的真正权衡。现在正是进行此类辩论的时候。在目前的体系中,保险公司出于经济动机,不愿为最需要保险的人提供保险,这意味着每年有越来越多的美国人遭受损失。进行某种形式的改革只是时间问题,单一支付方应该是一个值得认真考虑的改革选项。
留学生dissertation相关专业范文素材资料,尽在本网,可以随时查阅参考。本站也提供多国留学生课程essay写作指导服务,如有需要可咨询本平台。