How to write a scholarship essay?When you're applying for a scholarship, writing the scholarship essay seems to be the most challenging part of the entire process. With so many complex questions that require elaborate answers, most students want to give up before even getting started.This article provides you with relevant writing scholarship essay tips, steps and examples for your reference.

一. how to start a scholarship essay
If you want to get chosen, you need to stand out from the crowd. Two main ways scholarship committees often provide to present yourself are scholarship essay and an interview. So, first of all, make your essay unique, tell your own story, use real experiences. Ask others for an opinion before sending it through, an outside perspective might be really helpful.
如果你想被选中,你需要从人群中脱颖而出。奖学金委员会通常提供两种主要的展示自己的方式:奖学金论文和面试。所以,首先,让你的文章与众不同,讲述你自己的故事,使用真实的经历。在发送之前问问别人的意见,外部的观点可能会很有帮助。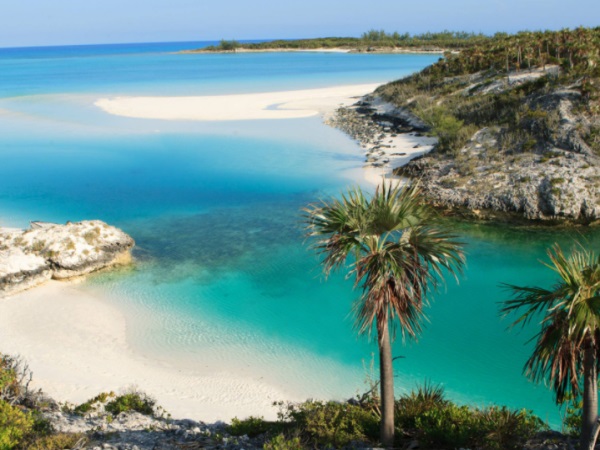 There are various scholarship categories for you to write the scholarship essay.They include:
Academic scholarships – scholarships for academic achievements. If you're at the top of your class, this might be the category for you;
Athletic – scholarships awarded to people with outstanding skills in a certain sport;
Artistic – for people with exceptional talent in arts;
Need-based scholarships – for families that struggle financially;
Scholarships for minorities – scholarships provided based on such criteria as race, religion, sexual orientation, gender identity, etc. Often provided by non-profit organizations;
Career or industry scholarships – scholarships provided by companies if they need certain specialists. The requirement for such scholarships is often further employment or fellowships after the end of education.
二. how to write a scholarship essay
The first major rule is about structure. Check the list below and keep in mind the scholarship essay must have them, whether it's semi-formal and personal or formal and scientific.
1.Introduction
Depending on the essay length, the introduction takes one to two paragraphs. It is a crucial part of your work because it helps readers decide if they are interested in reading further. In this section, introduce your topic by defining it, giving it some background, and explaining its relevance. Start with a hook—something intriguing, like a rhetorical question or a piece of surprising statistics. No need for detailed explanations or analysis here; just mention enough basic facts to interest your audience.
2.Thesis Statement.
This is a critical part of every essay. Many students misunderstand what the thesis statement is, so it is important to clarify what it should and should not have. The thesis statement is an argumentative claim that is presented as the last sentence of the introduction. It must state your specific position on the issue and mention all the main facts you will discuss in the body of the paper. At the same time, the thesis statement should not have phrases like "this paper" or "I will discuss…" Start with the statement itself. Make a claim that you intend to prove, one that some people might disagree with.
这是每篇文章的关键部分。许多学生误解了什么是主题陈述,所以重要的是要澄清它应该和不应该有。主题陈述是作为引言的最后一句提出的论证主张。它必须说明你在这个问题上的具体立场,并提到你将在论文的主体中讨论的所有主要事实。同时,主题陈述不应该有像"这篇论文"或"我将讨论……"这样的短语,从陈述本身开始。提出一个你想要证明的观点,一个一些人可能不同意的观点。
3. Body.
This is the essence of your paper, its very backbone. Each paragraph must focus on one fact from the thesis statement, preferably in the same sequence. Design an opening sentence that describes what will be discussed in the paragraph. It must be directly related to the thesis statement. Then introduce your facts as well as the evidence supporting them. End the paragraph with a closing sentence that creates a logical link with the next one or summarizes what was written. Remember, the maximum paragraph length should not exceed 200 words, which is approximately two-thirds of the page.
4.Conclusion.
Be careful here. Avoid using new information. Summarize everything you have stated in the body. Repeat the thesis statement in a new way. Make a final conclusive statement that reflects the main result of your research.
三. high school scholarship essay examples
1.Tell About Yourself
Almost every scholarship essay asks its applicants to say something about themselves before moving on to any other questions. Although a relatively simple question at first glance, summing up your entire life into several paragraphs isn't that easy.
Most applicants can't seem to recall previous experiences worth mentioning, or they have trouble distinguishing between relevant and irrelevant information under pressure. As a result, some undergraduates only mention the basic information about themselves that is unrelated to the scholarship program.
大多数申请者似乎记不起以前值得一提的经历,或者他们在压力下难以区分相关和不相关的信息。因此,一些大学生只提及自己的基本信息,与奖学金项目无关。
To avoid this, think about your key life events that led you to this point. Consider mentioning:
Previous experiences that motivated you to choose your field of study;
Relevant achievements and successful events;
Values you hold that are supported and admired by the scholarship organization;
Short-term and long-term goals;
2.How Will You Benefit from This Scholarship?
Of course, everyone's seeking financial benefit from scholarship organizations. But, the decision largely depends on how you plan on spending the funds. People choosing the scholarship winner don't only want to pick qualified and successful candidates, but also candidates that'll benefit most from their financial help.
当然,每个人都在寻求奖学金组织的经济利益。但是,这个决定很大程度上取决于你计划如何使用这些资金。选择奖学金获得者的人不仅想要挑选合格的、成功的候选人,而且还想要从他们的经济帮助中受益最大的候选人。
In that case, you'll want to include all the potential benefits the scholarship can bring you, such as:
Attend a more expensive college you otherwise couldn't afford;
Pay for an special internship that'll broaden your knowledge and sharpen your skills;
Finance books, laptops, or any other necessary learning equipment;
Pay for housing if you're attending a college far away from your primary residence;
3.Share Some Cases When You Failed and What You Learned from It
Upon seeing this question, many students hold back from sharing their previous mistakes as they're afraid they make them look bad. Little do they know sharing such life experiences can do the exact opposite since it allows students to reflect on their previous mistakes and learn from them.
If you want to answer this question appropriately, honesty is always the best policy. The most efficient method is to show the self-awareness and personal growth you gained from the event. You could:
Briefly describe the situation and what led to you failing;
Reflect on the errors and mistakes you made;
Explain what you learned from that experience and how it helped you grow;
Provide a better solution you would opt for now that you've progressed;
4.Describe a Situation Where You Stepped Up as a Leader
Leadership is one of the key traits a successful college student in 2021 has to own. That's why this is one of the most common scholarship essay topics too.
Here, you can talk about any activity or event where you got a role as a leader, so you weren't only a passive participant. Whether you were the head of a school project, a captain of the sports team, a coordinator of volunteer activities, or responsible for something else, this is your ticket to success.
在这里,你可以谈论任何你作为领导者的活动或事件,这样你就不只是一个被动的参与者了。无论你是学校项目的负责人,运动队的队长,志愿者活动的协调人,还是其他的负责人,这都是你成功的门票。
Even if you had a minor role you believe it's not worth mentioning, include it. Scholarship organizations aren't interested in how important the role was but how the experience affected you. Because of that, make sure you mention:
Choose work or school-related projects;
Briefly explain your leadership position;
Talk about what this experience equipped you with;
Explain how you can use the acquired leadership skills during your education;
5.What Are Your Ambitions for the Next Five Years?
Scholarship organizations want to finance students who are willing to finish their higher education on time and launch their careers immediately after. In other words, they want to ensure the students they finance do succeed in the professional field.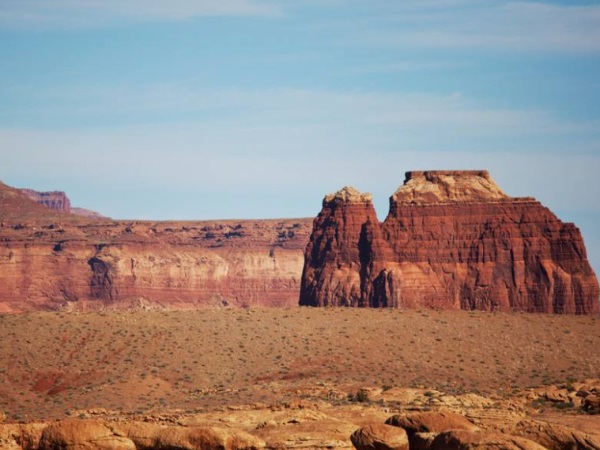 That's why these kinds of scholarship essay topics are used to determine the applicants' ambitions and plans that extend college education. By providing a detailed description of your long-term goals, you'll show dedication and ambition in turning your dreams into reality.
Do proper research about your future possibilities;
Talk about how you intend to achieve these plans;
Show how the scholarship can help you in reaching your goals;
Show the scholarship committee you're serious about pursuing your degree;
6.Describe a Contribution You've Made to Your Community
Scholarship committees aren't only interested in your academic success. Instead, they genuinely want to get to know you as a person before deciding whether you're a good fit for their organization. Talking about community contributions is a handy way to find out more about the applicants.
How you helped your community, how you made it better, and what you gained from this experience isn't the entire point of this essay topic. With the help of your answers, the organizations can forecast how you'll use your previous experiences for future opportunities. Here's what you should cover:
Talk about the activity - volunteer, charity, or community work are the best choices;
Reflect on the contributions you made to your community with the activity or project;
Mention what you learned along the way;
Explain how you'll continue supporting your community;
7.What Are Your Academic and Professional Goals?
Although this is one of the most straightforward scholarship essay questions, that doesn't mean there's no room to get creative. An effective answer to this question will provide a clear list of your academic plans and goals for the future, which will showcase your ambition.
But, if you genuinely want to make an impression, you'll need to get more creative. A unique approach is to tell more about what motivated you to choose a specific goal in the first place. For instance, you could mention your life-long passion that eventually led to your professional goal or an epiphany moment. Think about covering the following ideas:
Talk about your professional goals and how you plan to achieve them;
Reflect on the previous experiences that led you to these goals;
Mention the values that could help you in achieving your goals;
Circle back to how a scholarship can further assist you in the realization;
8.The Biggest Inspiration for You
Talking about yourself isn't the only possible way to show who you are and what you stand for. Scholarship institutions often like to ask their applicants about their heroes and learn more about their applicants in this way as well.
While you may think this doesn't paint an accurate picture of your passions and goals, you'll indirectly mention many things about yourself throughout the essay. How your biggest influence shaped your values, goals, priorities, and motivations are just some of them.
Mention the key traits and events of your biggest influence;
Focus on how your influence inspired or motivated you;
Explain what you learned from your hero;
Think about how this will assist your academic and professional life;
9.Things That Make You Unique
You can take various directions while answering these types of scholarship essay prompts. Whether you want to focus on your upbringing, education, traits, ways of thinking, skills, experience, hobbies, or something completely different, always remember being unique is highly appreciated and valued by scholarship institutions.
Some students decide to talk about their upbringing and how it shaped them into the person they're today. In contrast, others choose to mention hobbies that taught them about teamwork, persistence, and determination. This only goes to show there's no right or wrong approach to this essay prompt.
一些学生决定谈谈他们的成长经历,以及这些经历如何塑造了今天的他们。相比之下,其他人则选择提到让他们学会团队合作、坚持和决心的爱好。这只能说明文章提示没有对错之分。
10.Talk about what makes you unique;
Explain how it shaped you into the person you are today;
Describe how this helps you achieve your short-term and long-term goals;
Mention the ways scholarship can help you nourish and develop your unique characteristics;
Reasons You Want to Study at a College?
Plenty of students struggle with his question. Since many of them only feel pressured to attend college or simply want to have a degree, it's crucial to set them apart from students who share a genuine passion for what they're learning.
This is where more complex scholarship essay questions come in handy as they can paint a closer picture of the applicants' true intentions for attending college. When answering this essay question, talk about:
Previous experiences that led you to this point;
What motivates you to get a degree;
How a scholarship can help you study what you're passionate about;
Your plans after obtaining a college degree;
Why Do You Deserve This Scholarship?
As one of the most challenging and most common scholarship essay topics, you must be ready to discuss why you deserve this scholarship. The key to successfully answering this essay question is making your application stand out without being arrogant.
Prove why you're a standout applicant through your exceptional knowledge and skills;
Mention your previous achievements that backup your claims;
Talk about what makes you unique and different from the rest;
Stay respectful by recognizing the competitive nature of the contest;
The key is to get familiar with the topics discussed in these essays. Although you may think this is impossible, most application essays cover similar ideas. So, you can use the scholarship essay prompts from this article as your guide to preparing for the real deal. That way, you can carefully prepare all your answers. You can also learn how to write a college application essay that'll perfectly accompany your scholarship essay too.
关键是要熟悉这些文章中讨论的主题。尽管你可能认为这是不可能的,但大多数申请论文都包含了类似的想法。所以,你可以把这篇文章中的奖学金论文作为你准备真正的交易的指南。这样,你就可以仔细准备所有的答案。你也可以学习如何写一篇大学申请论文,这篇论文也会完美地搭配你的奖学金论文。
本站提供留学生dissertation、essay、assignment、personal statement等写作服务,如果有scholarship essay的写作需求,可以在线咨询。