How to write a narrative essay?As the name suggests, narrative essays tell or narrate stories, anecdotes, experiences, whether these are personal or non-personal, individual or collective. Very often, students in US academic institutions are asked to talk about their personal experiences as part of such assignments. Narrative essays are normally expected to make a point, to come with life lessons, or to cause readers to appreciate certain life truths, human traits, importance of certain things or memories.This article provides you with relevant writing narrative essay tips, steps and examples for your reference.
一.What is a narrative essay
Writing A narrative essay is considered to be one of the most exciting learning activities. Most students don't feel anxious about narrative essay format because of its simple structure and precision. One can trace the point on a narrative essay in the narrative essay definition. According to the latter, such an essay requires the writer to interpret a particular topic the way they see it while referring to examples from the author's life. Unlike an argumentative essay, writing a narrative essay does not challenge the writer with seeking statistical data and scientific facts. The essence of a narrative essay is simply in storytelling.
写记叙文被认为是最令人兴奋的学习活动之一。大多数学生对叙事性文章的格式并不感到焦虑,因为它结构简单、准确。在记叙文的定义中,我们可以追溯到记叙文。后者认为,这样一篇文章要求作者在引用作者生活中的例子时,以他们看到的方式来解释一个特定的主题。与议论文不同,写记叙文并不挑战作者对统计数据和科学事实的追求。叙事性文章的本质就是讲故事。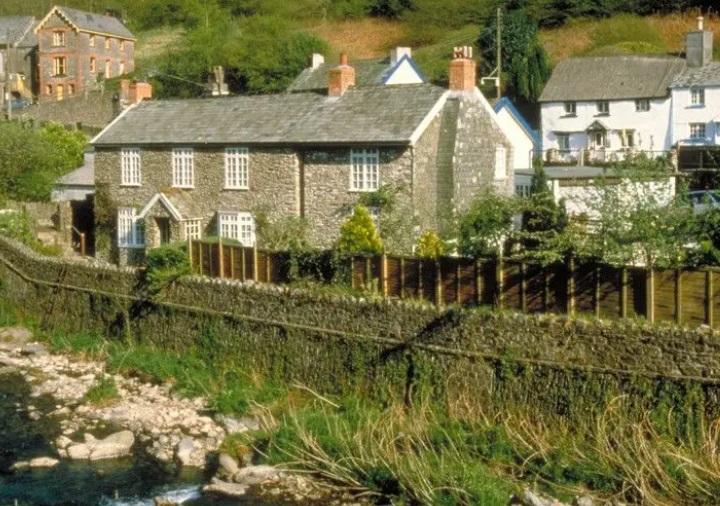 The author's viewpoint and the perception of a particular issue are the fundamentals of a personal narrative essay. So, the focus is shifted from argumentation and facts to the narrative elements that contribute to the author's story.
二.How to write a narrative essay
Without a doubt, you should consider various narrative essay topics as you start because it has to not only inspire your readers but also take your creative skills by storm. Here are the six steps you should consider as you start:
Step 1:
Careful Topic Choice. You should choose a topic that you know well unless you have to deal with a particular event provided by your course professor. Some narrative essay examples and ideas to consider:
My First Childhood Memory.
My First Trip Abroad.
Parents Are Your Best Friends.
A Lesson My Pet Taught Me.
The Day I Became Responsible.
Step 2:
Keep Your Narration Clear. It should be written in simple and clear language.
Step 3:
Correct Balance of Descriptive Details. Keep a healthy balance of details and do not overuse them. Since you will face the limitations of the small word count, every sentence should carry some value.
描述细节的正确平衡。保持细节的平衡,不要过度使用它们。因为你会面临字数有限的限制,所以每句话都应该有一定的价值。
Step 4:
Write in the First-Person Narrative. As you describe the events that took place in your life or something that you know about, remember about this rule and try to test your narrative skills aloud as if telling a story to a friend.
Step 5:
Keep Things Engaging. Remember about bringing your readers to a creative climax of your story and let it unfold. Do so by writing three main points as if they are the book chapters.
Step 6:
No References. Avoid references if possible unless it is meant for some informational purpose. Make sure to quote properly according to your academic writing style.
Remember that your narrative essay should not be fictional as you talk about real events. It means that the plagiarism risks are quite low with this type of essay writing. Still, if you want to quote some information from the news or include anything that is not composed by you, it is best to use references to keep safe.
记住,你的叙述文章不应该是虚构的,因为你谈论的是真实的事件。这意味着这种类型的论文写作的剽窃风险相当低。不过,如果你想引用一些新闻中的信息,或者包含一些不是你自己写的东西,最好使用参考资料以保证安全。
三.narrative essay example
Prompt:The title of this essay is:Institution Of Slavery In Incidents In The Life Of A Slave Girl And Frederick Douglass's Narrative.Once upon a time it was thought that slavery was just a normal developed part of life. It didn't matter if you owned a slave or if you were a slave, this was just how things were. The slave narratives in the book were first-hand narratives of former black slaves in the South; and the first expression of humanity from a group of people in a society where antediluvian pseudo-science considered them to be minimal animals.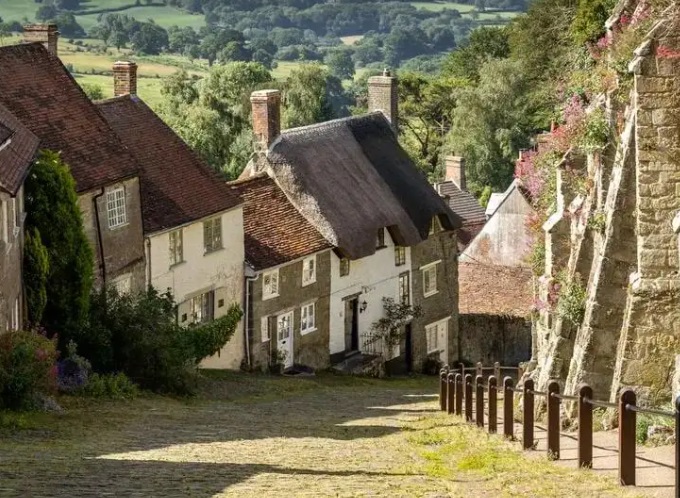 These former slaves were not allowed to be educated so their accuracy and their intelligence were always called into question by a system that had placed economic and social interests in maintaining slavery. Slaves saw themselves as human beings first, but their slave masters did not see them that way. They were constantly abused by their slave masters. Sometimes slavery rechanges murder into love.
The events of the Middle Passage took the enslaved Africans away from what they were accustomed to and their homeland, bringing them to the Americas. During this time period these enslaved people experienced countless incidents that consisted of physical violence and mental violence. They were constantly dehumanized and objectified, as well as being brutally whipped, and raped. The women were separated from their children. Of course, no parent wants to be separated from their child but especially a mother who has carried the kid for 9 months. It was very evident in the slave narratives and some of the videos we watched that the mothers will do anything just to prevent their child from having to experience what they must experience. For example, in the video "Life Aboard a Slave Ship" the mother held her baby close to her chest and then she decided that they both fall overboard, she made this decision for a few reasons. She did not want to be physically and mentally abused and dehumanized, she did not want her body to be objectified and used as a sex toy, and she did not want to be separated from her child. In a sense, she basically committed murder, because she killed herself and her child. However, she did this because she loved her child much more than anything else, so she felt that this was the better decision instead of having her child become enslaved. I think this example gives grounds for my thesis that sometimes slavery rechanges murder into love.
Slave mothers weren't allowed to speak about who the father of their child was. If they did, they would be punished for it. In Harriet Jacob's Incidents in the Life of a Slave Girl a young slave girl had given birth to a child that was almost white, and she was slowly dying afterwards. The mother of the girl said, "The baby is dead, thank God; and I hope my poor child will soon be in heaven, too" (Jacobs, 422). While the child's eyes were closing in death, "she thanked God for taking her away from the greater bitterness of life" (Jacobs, 422). No parent wants their child and grandchild to die, but the grandmother's love for her child and grandchild was so evident that she would rather they both die and be in heaven as opposed to going through slavery. The child distinctly told her mother not to grieve because God knows all about it and he will have mercy upon her.
In the same narrative Jacob's body was constantly being a target for sex at such a young age of 16 by her mistress's father Dr. Flint. He repeatedly subjected her to aggressive and harsh sexual harassment because he saw her as an object and wanted to use her for his sexual pleasures without considering her feelings. Dr. Flint went as far as to build a little house for her to stay in just so that he can have access to her whenever he wanted. Forced her to become pregnant adding to his number of slaves, something she did not want. She wanted to have the freedom of choosing whom she wanted to be intimate with and she chose Mr. Sands. He got pregnant for him and then told Dr. Flint that she is "carrying another man's child". Once a woman is a child bearer it allows them pardon to death. Jacob's was smart enough to know that and her fear of death or murder is now taken away and changed into a love that she will now have for her child she is pregnant with.
在同样的叙述中,雅各布的身体在她16岁的时候就一直是她情妇的父亲弗林特博士的性目标。他不断地对她进行侵略性和严厉的性骚扰,因为他把她视为一个对象,想利用她来获得他的性乐趣,而不考虑她的感受。弗林特博士甚至为她建了一所小房子让她住,这样他就可以随时接近她。强迫她怀孕增加他的奴隶数量,这是她不想要的。她想有选择亲密对象的自由于是她选择了桑兹先生。他为他怀了孕,然后告诉弗林特博士,她"怀的是另一个男人的孩子"。女人一旦生了孩子,就会被赦免至死。雅各布很聪明,他知道她对死亡和谋杀的恐惧现在被消除了,变成了对她怀孕的孩子的爱。
In Fredrick Douglass's narrative his mother was a former slave and she was excluded from the cult of true womanhood. The cult of true womanhood is believed that the woman's proper place was in the home taking care of the children, making beds, cooking, and needlework, they were supposed to be submissive and remain virgins until marriage and value their religion. However, Douglass's mother was deprived of this privilege her role of motherhood was broken and she couldn't be with her child; bodies being used for slavery. Instead she had to work on a farm, and she was separated from her son when he was very young. "Before the child has reached its twelfth month, its mother is taken from it, and hired out on some farm a considerable distance off, and the child is placed under the care of an old woman, too old for the field labor" (Douglass, 316). Douglass being able to see his mother only a few times in his life "I never saw my mother, to know her as such, more than four or five times" (Douglass, 316) demonstrates the institutional rape being done to black slave mothers. Hence why many of the mothers in these narratives rather undergo murder, death, or harsh treatments in exchange for the love of their children, they value that way more than anything else.
Douglass was so determined that he did not want to be a product of slavery after knowing of the struggles that his mother went through, he was committed to learning to read and write. His Mistress was unlike any other and was teaching him the A, B, Cs, until her husband out. She was given strict orders by her husband to not teach him anything else. "It was unlawful, as well as unsafe, to teach a slave to read, if you give a nigger an inch, he will take an ell. A nigger should know nothing but to obey his master if you teach that nigger how to read, there would be no keeping him" (Douglass, 338). What the master told his wife was true and after hearing that Douglass decided that he would do whatever it took to learn so that he could escape slavery. He learned from other white children in the neighborhood and that is how his opposition to slavery came about.
Douglass是如此坚定,他不想成为奴隶的产物在知道他母亲所经历的斗争后,他致力于学习阅读和写作。他的情妇与众不同,一直教他A、B、c,直到她的丈夫离开。她丈夫严令她不得再教他任何东西。"教一个奴隶识字是不合法的,也是不安全的,如果你给一个黑鬼一寸,他就会收一寸。一个黑鬼除了服从他的主人什么都不知道,如果你教那个黑鬼如何阅读,就没有办法留住他了"(Douglass,338)。奴隶主对妻子说的都是真的,Douglass听了之后决定不惜一切代价去学习,这样他就可以摆脱奴隶制。他从邻居的其他白人孩子那里学来的,这就是他反对奴隶制的原因。
Fredrick Douglass is an anti-racist and anti-essentialist, he believed that systems are what create behaviors. The poor white children in the narrative are an outside system, they have not been put into the slavery but because they are surrounded by the system of slavery it is what causes them to be racist. In the narrative the poor white children were always starving and not being fed. Douglass mentioned that he was better off than much of the white children. He portrays that white children weren't intentionally racist by explaining how they were the ones who taught him and gave him the knowledge that he had to read and write. "This bread I used to bestow upon the hungry little urchins, who, in return, would give me that more valuable bread of knowledge" (Douglass, 342). He would feed them bread and they would give him knowledge in return. He had so much gratitude and affection for them. Again, this gives ground for my thesis because since it is against the customs of slavery to teach a slave how to read and write, he could've been killed or murdered by his master if they had found out that he was being taught. But if this was to happen Douglass would've just been quite content that he was able to learn to read and write before he was killed/murdered, and he would've loved the white children for what they had done for him.
Similarly, in the Phyllis Wheatley reading she played with the images of light and dark. She believed in the racist theology of the time and that was because she was surrounded by a system of slavery and racism. Wheatley was mentally enslaved and thought that black people were "under the white". In Africa her life was wrong because she did not know Jesus and her soul was filled with darkness. "Twas mercy brought me from my Pagan land; Taught my benighted soul to understand that there's a God, that there's a Savior too… Their colour is a diabolic die" (Wheatley, 219).
In closing, the institution of slavery was an inconceivable, physical, emotional, and spiritual cruel system supported by racism and greediness. These slave narratives are so important because they mark the beginning of written self-expressions from the enslaved people in America. What is especially important to me is that I noticed in each of the narratives, the opening sentence is "I was born" which shows the slave existed as a human. The sad part about it is that throughout the narratives we see how the system of slavery continuously denied them of that humanity and instead treat them like animals. Like denying Douglass the right of knowing his birthdate and separating him from his mother. I personally, cherish these slave narratives because they are the first-hand accounts, real stories and experiences from former slaves. Also, because helps me to expand my own moral imagination in terms of being able to better identify and understand other people's experiences.
Once you are finished with narrative essay writing, revise it to reach more clarity and proofread the parts that seem the most challenging. If there are paragraphs that require editing, don't be afraid to ask your fellow students for help. It has been proved that outside advice can do a lot to the overall coherence of the text. We also recommend checking the essay for plagiarism in case there are parts that might have been used previously. Grammar is another essential part of the narrative. It is good to know that your story has a steady word flow and can impress the readers on an emotional level.
一旦你完成了记叙文的写作,修改它,使之更清晰,并校对那些看起来最具挑战性的部分。如果有需要编辑的段落,不要害怕向同学寻求帮助。事实证明,外部建议对文本的整体连贯性有很大的影响。我们还建议检查论文是否抄袭,以防其中有一些部分可能是以前使用过的。语法是叙述的另一个重要部分。知道你的故事有一个稳定的文字流动,可以在情感层面给读者留下深刻印象,这是很好的。
本站提供留学生dissertation、essay、assignment、personal statement等写作服务,如果有scholarship essay的写作需求,可以在线咨询。