How to write a personal essay?Personal essay aims to combine both narrative and descriptive writing with unique twist of an author. The most challenging part is choosing a good topic that would speak of something that would interest target audience even if it is something well-known or already discussed like in case with a news report. This is where creativity and focus on details is important because audience always expects to see special information or something presented from an unusual angle.This article provides you with relevant writing personal essay tips, steps and examples for your reference.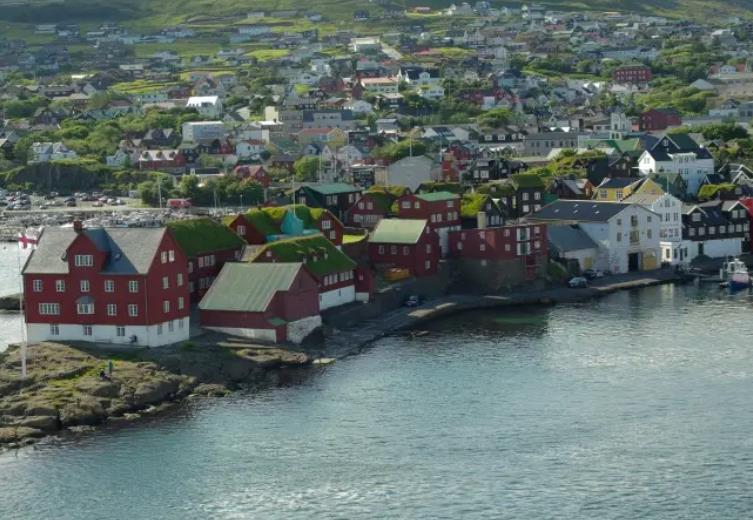 一.what is a personal essay format
In most cases, unless specified otherwise, personal essay writing structure consists of three crucial elements, which remind of classic academic paper format, including:
1.Intro & Thesis Statement
successful introduction paragraph should start with an idea that inspires the writer first, patiently chosen among available personal essay topics. Once primary idea or intention is clarified, next step is powerful hook sentence, which can be an anecdote, powerful life story, unusual subject detail or information aimed to make readers think differently.
成功的引言段落应该首先从一个能启发作者的想法开始,耐心地从可供选择的个人文章主题中选择。一旦明确了主要的想法或意图,下一步就是强有力的钩子句子,它可以是轶事,强有力的生活故事,不寻常的主题细节或旨在让读者有不同想法的信息。
Middle part of first paragraph should contain descriptive information with vivid, sensory details that set the scene. Help readers proceed to strong thesis statement, which must conclude a primary paragraph. Thesis statement should reflect main idea or thoughts that speak of certain experience, event or an idea. If talk goes of an opinion, make an assumption or provide sufficient arguments that reflect own vision. It does not have to explain why exactly you think so because it is what body paragraphs are for. In thesis statement, students should make reader question why particular statement has been made.
2.Body Paragraphs
this is where author should do his or her best to explain and support thesis statement by providing sufficient information, evidence or additional details that help justify actions or opinions. Making it personal, it is important to get smaller ideas connected with larger topics like friendship, care for others, professional goals, charity, challenges, sports, music, arts, etc. Clever structuring allows inclusion of dialogues, temporal details or even quotes, if applicable.
这就是作者应该通过提供足够的信息、证据或额外的细节来帮助证明行为或观点的地方,尽他或她最大的努力来解释和支持论题陈述。从个人角度出发,将小想法与大主题联系起来是很重要的,比如友谊、关心他人、职业目标、慈善、挑战、体育、音乐、艺术等。巧妙的结构允许包含对话、时间细节甚至引用(如果适用的话)。
When writing letters of intent or application assignments, body paragraph is where students should speak of personal achievements. However, it should be done differently with literary touch, telling how it happened, what made it possible or what lessons have been learned. This is reflective narration that asks for creativity, a conversation that reflects personality, experiences, skills, and knowledge.
3.Conclusion
final part is as important as introduction because it is what usually remains in reader's memory after closure. Wrap up important information with thesis statement, explaining anything that may have sounded unclear in simple terms. Call to action, make people think, share important lessons learnt. When writing a personal statement essay, remember to thank admission committee for attention.
最后一部分和引言一样重要,因为它通常是读者在关闭后的记忆。用主题语句概括重要信息,用简单的语言解释任何听起来不清楚的东西。呼吁行动,让人们思考,分享重要的经验教训。在写个人陈述文章时,记得感谢招生委员会的关注。
二.how to write a personal essay
Thinking on how to write a personal essay for college, most students get stuck with list of things to include. Since most students are already familiar with research paper outline, American university professors recommend same approach as person would take when writing classic research assignment. Conduct research, explore, brainstorm as paper is composed!
Personal essay format does not have specific requirements other than what can be limited by narrator's imagination. First of all, compelling topic should be found, which instantly reflects primary ideas. If it is Nursing, explain why it is important or what made you choose it. If it is reflective writing assignment on a recent event, explain why it moved you or what lessons have been carried out. Ask yourself why it matters, what questions you would have seen answered. Think of such homework as if it is a news article where author intends to inspire and impress readers. Be emotional, choose clever references, use reliable sources!
Just like sentence hook necessity, which often confuses writers who calculate how to start a personal essay, it is also important to narrow down writing focus and avoid scattering ideas all over paper. Keep writing structured, starting from general templates by supporting them with details or explanations as applicable. Paragraphs should be logically connected, always providing closure to previous event or time passage.
就像句子挂钩的必要性一样,这常常会让那些计算如何开始一篇个人文章的作者感到困惑,缩小写作重点和避免将想法分散在纸上也很重要。保持结构化的写作,从通用模板开始,在适用的情况下提供细节或解释来支持它们。段落之间应该有逻辑的联系,总是为之前的事件或时间提供结束。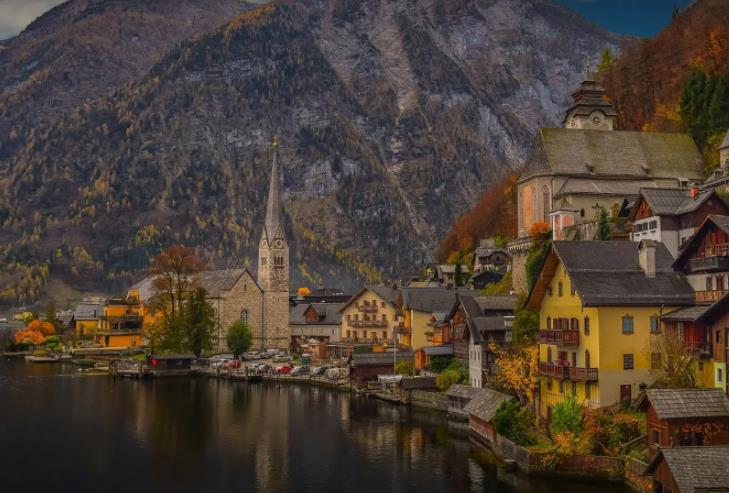 三.personal essay examples
Prompt:The title of this essay is:Personal Growth And Environment In Tracks And Into The Wild.McCandless and Davidson both have romantic and idealised views of the natural world. Both protagonists experience alienation from their societies and reject the expectations of their gender and class. They see the natural environment as a sanctuary and antidote to the ills and corruption of modern society.
Robyn Davidson's Tracks and Sean Penn's Into the Wild present the natural world as a liberating way for individuals to free themselves from the constraints of society. Both journeys of the protagonists show that, while the wilderness is capable of frayed emotional states, it is also inherently challenging and potentially deadly. While both Robyn Davidson and Christopher McCandless each have idealised notions of what the wilderness might bring them, Davison and Penn ultimately show that heading into the wilderness with unrealistically sentimental or romanticised notions without understanding the complexities and dangers of planning adequately for survival against the elements, is reckless. The memoir and the film highlight the power and unpredictability of nature and that it should be respected, as well as question the idea of life alone in the natural world as a visible long-term lifestyle choice or a means to achieve personal happiness.
Robyn Davidson的《 Tracks 》和Sean Penn的《Into the Wild》将自然世界作为个人从社会束缚中解放出来的一种方式呈现出来。两位主角的这两次旅行都表明,虽然荒野能让人情绪低落,但它也具有内在的挑战性和潜在的致命危险。虽然Robyn Davidson和克里斯托弗·麦克肯多斯都对荒野会给他们带来什么有理想化的想法,戴维森和佩恩最终表明,带着不切实际的情感或浪漫主义的观念进入荒野,而不了解为生存做好充分规划的复杂性和危险,是鲁莽的。回忆录和电影强调了自然的力量和不可预测性,它应该得到尊重,同时也质疑了在自然世界中独自生活是一种可见的长期生活方式的选择或一种实现个人幸福的手段的想法。
In the opening scene of Into the Wild, Penn portrays the relationship between man and nature as a sublime majesty through the use of aerial shots and extreme long shots. McCandless is dwarfed in comparison to the natural world, highlighting its powerful nature. Specifically, his melodramatic response to his encounter with the herd of deer's, crystalises his communion with nature. Complimentary to this, the extra diegetic narration explains McCandless feels "no longer poisoned by [the] civilization he flees" as he experiences "ultimate freedom". However, Davidson and McCandless have fundamentally different perceptions of nature. McCandless seeks enlightenment in the romantic, literary concept of nature and is blinded by it, whereas, Davidson is drawn to the brutality of the Australian outback and survives by learning from her environment and the people who inhabit it. Davidsons ability to recognize she is a novice traveler and respect and seek help from Eddie (Aboriginal mentor), contrasts with McCandless' ignorance in learning from Kevin. Initially, Davidson set off in journey out of love for the desert's vastness and purity, as well as attempt to diminish the expectations put on her as a well-educated middle class, white female and the Indigenous Australian culture. Davidson has a moment of enlightenment where she perceives the natural world as fundamentally different. She metaphorically describes it as a 'net', where "habit and routine" dissolves and not seeing things as discrete objects.
Hostility of the natural environment threatens to destroy both protagonists journeys. In Into the Wild, nature is demonstrated as indifferent and hostile to man. The turning point in Into the Wild, as demonstrated by the moose scene, illustrates Mccandless' isolation from nature, how nature disregards him and gifts him another "harsh blow". McCandless describes his failure as "one of the greatest tragedies of [his] life" as it emphasises his incapability to be self-reliant, as well as invalidates what he was trying to prove to his father. McCandless' trauma of unsuccessfully cooking the moose parallels with his family trauma which he relives repeatedly. Ultimately, McCandless' ignorance in preparing his journey ultimately leads to his downfall. He becomes "literally trapped in the wild", when faced with the strong current of the Teklanika river. Penn suggests that McCandless can no longer rekindle his relationships and connections, symbolised by the beanie he had left behind. The magic bus which once embodied spiritual rebirth, now acted as a prison. The emotional investment from viewers are heightened through the closeups of his face in pain. The magic he feels in the wild fades as hunger and isolation take their toll. In Tracks, Davidson experiences an identity crisis when she is invited to dance with the Aboriginals and asked to pay. She becomes what she loathes the most, a tourist amongst the Aboriginals. Her fantasy of belonging and being accepted by the Aboriginals was punctured as she felt a "symbolic defeat". Furthermore, despite Davidsons departure from modern society, human interference and manipulation is shown to be still existent, demonstrated by the poisoning of Diggity, where she was taught "the most profound and cruel lesson of all". Similar to Into the Wild, nature is depicted as hostile when Davidson is confronted with the wild camels. She finds this challenge internally conflicting when deciding to kill the beast, as she gained a spiritual connection with the land. However, "[she] had her own survival to think of". In addition, Davidson experienced existential despair from her journey and believed it was beginning to lose its mean and becoming repetitive, "always the road…step after step…". She saw nature as the enemy and was "ashamed of [her] thoughts". Likewise, Davidson and McCandless both experience a similar internal dialogue with their respective parental figures when faced with their conflicts – "there was nothing but chaos and the voices". Despite seeking isolation in the wild, their pasts always followed them. Moreover, Davidson recognises much earlier than McCandless that she must respect nature rather than romanticise it. Upon McCandless' death bed, was it when he had an epiphany that "happiness is only real when shared".
McCandless and Davidson's communion with nature is a source of profound joy and spiritual transcendence in their journeys. McCandless' beliefs of self-sufficiency in the wild is significantly fuelled by his books which provide an escape from is dissatisfaction of his life. He believed "You're wrong if you think that the joy in life comes principally from relationships". American philosopher, Henry Thoreau's lasting impressions on McCandless was that living without commitment was a positive thing and to strip any bare essentials. Penn portrays a harmonious outlook of McCandless communing with nature through a split screen combined with close up shots depicting the natural environment. In addition, Penn captures a 360 degree panning shot of McCandless in the mountains, where he is at his pinnacle and feels momentarily completely free from society's constraints. The viewers are positioned to feel greater appreciation for McCandless' motivations for trying to find peace through nature, by the juxtaposition of him at his peak and flashbacks of his unfortunate domestic environment. In comparison Davidson describes the natural world as "tame, benign and giving" where she believes "our greatest communication lay in the sheer joy of our surroundings". Davidson overcomes her conflicts and eventually no longer relies on routines and rituals that she fell back on heavily. She begins to slowly reject her past and discard her schedules. An example of this was when she abandoned her clock, which contrasts with McCandless' beanie. Davidsons evolution is reiterated when she is for the second time, confronted with the wild camels, however this time she acts on instincts and doesn't shoot. Her growth is further tested when faced with the obstacle of burying Diggity or allowing her to naturally decay into the surface of the ground- "[she] didn't bury her". Davidsons growth denies her from falling back on rituals which symbolises her newfound maturity growth, whereas McCandless doesn't ever overcome his conflicts.
Both Tracks and Into the Wild explore the link between one's personal growth and environment. Both McCandless and Davidson escape from the restraints of their lives and experience profound conversion over the course of their journeys. Thus, both Davidson and Penn comment on the versatile nature of the environment around being influential in sculpting each stage of the journey of self-discovery and transformation. Ultimately, McCandless approaches his journey with ignorance and naivety and views it as a threat he must conquer, which eventually leads him to his death, whereas Davidson submits herself to the wild by finding new ways to learn and adapt to it.
Here we developed several personal essay prompts to make your essay sound perfect for readers. A choice of good personal narrative topics is essential, as it should be interesting for readers. We hope that these ideas for personal narrative papers will help you write awesome essays.
在这里,我们开发了几个个人文章提示,让你的文章听起来非常适合读者。一个好的个人叙事主题的选择是必不可少的,因为它应该是有趣的读者。我们希望这些关于个人叙事论文的想法能够帮助你写出出色的论文。
本站提供留学生dissertation、essay、assignment、personal statement等写作服务,如果有scholarship essay的写作需求,可以在线咨询。