How to write common app essay?Educational institutions receive applications from many students with similar scores and grades. Unfortunately, they cannot admit everyone. So, they use your essay, along with your letters of recommendation, volunteering experience, high school grades, and test scores, to find out what makes you stand out from the crowd of other talented candidates. Thus, writing an application essay is an excellent opportunity for you to convince an admission committee of your suitability for the course. Remember that you have just one chance to make everything right!This article provides you with relevant writing common appessay tips, steps and examples for your reference.
一.what is the common app essay
A common application essay will be one of the most important papers that you will ever write in your life. If done well, you will get into your dream college easily.
Your essay can make your application more striking. So, how to write common app essay to reveal your genuine personality? How to explain who you are beyond your school achievements? Luckily, you can decide what information to share and how to share it with the reader.
Before you proceed with writing, think about the college or university admission officers who will be deciding on you. How will your essay demonstrate your strengths? How will it share significant facts about your life? Does it explain why you are a good fit for them? These are only some of the questions to be answered behind school achievements in your application. The main point here is not to try to squeeze everything you've seen, done and heard into your essay. After all, you are not writing a biography. So, picking the most crucial moments in your life and covering them in the application is quite enough.
在你继续写作之前,想想你的学院或大学的招生官员将决定你。你的文章将如何展示你的优势?它将如何分享你生活中的重要事实?这能解释为什么你适合他们吗?这些只是你申请学校成就背后需要回答的一些问题。这里的重点是不要把你看到的、做过的和听到的一切都挤进你的文章中。毕竟,你不是在写传记。所以,选择你生活中最关键的时刻,并在应用程序中涵盖它们就足够了。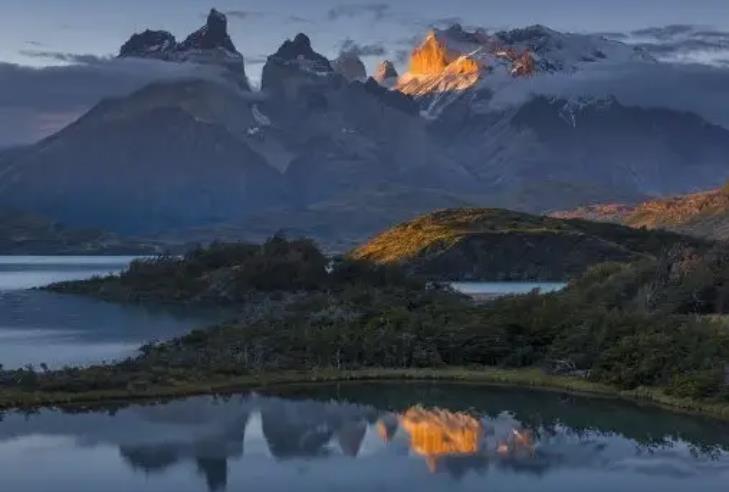 二.how to write common app essay
1.Pre-Writing Your Common App Essay
If you are dealing with a common app essay, the writing challenge may appear especially daunting. The worst thing about starting a new piece of writing is seeing a blank page in front of you. While creating a good app essay takes time, it doesn't need to be stressful. Here are a few nuances to learn on how to write a common app essay effectively:
Evaluate the topic. Which keywords ring a bell for you while looking for topic options? What ideas do they evoke in your mind?
Brainstorm ideas. What are the aspects of your life that address the topic's focus?
Identify your theme. What is the major idea you want to share with your reader?
Proceed with free writing. Is there a lot to say? If yes, then you've found your topic!
Demonstrate reflection. Is your topic suitable for thoughtful reflection? Will an admission reader be able to see that you are a responsible and mature person from your essay?
Once all is done, feel free to proceed with the writing process. Whether you're applying to a League college or a state university, you should focus on yourself, your interesting background and perspective, and your development. By giving yourself enough time to work through all steps of the writing process, you will manage to develop an essay that goes beyond the other application parts. Eventually, you will see a beautiful paper emerging in your unique tone and style.
2.Choosing Your Common App Essay Topic
The best thing is that admission officers leave the choice of topics entirely to you. And this is where some risks hide. Before you decide on the final topic for your common app essay, it's normal to flesh out ideas that could turn into solid content. Your topic should represent you as a student and as a learner. While it doesn't need to be entirely serious, it still should have some intellectual or academic depth.
Admission officers like reading about some sort of change in a student's mindset, perspective, or understanding. They are looking for young people who have gone through some sort of transition that demonstrates their maturity. Through this information, you can demonstrate various aspects of your personality, values, and point of view. Thus, your story becomes the vehicle for conveying a deeper understanding of you as a person.
招生办的工作人员喜欢阅读学生思维方式、观点或理解力的变化。他们寻找的是那些经历了某种转变、显示出自己成熟的年轻人。通过这些信息,你可以展示你的个性、价值观和观点的各个方面。因此,你的故事成为了一种媒介,可以让人们更深入地了解你这个人。
When it comes to topic selection, you may consider experimenting with the essay form. Admission officers want you to be creative, so they are expecting to see unique approaches from you. For example, you may write poems or even screenplays if you are really good at it. You are welcome to experiment with the form and style. Yet, while your writing can be highly creative, it is important to keep the initial purpose of a college essay in mind.
3.Writing Your Common App Essay
There isn't one correct way of writing a common app essay. The writing process is your own creative approach. So, you should use whatever works best for you.
If you are having a hard time creating the first draft of an essay, try to focus on an opening sentence. It will be your hook that will catch the reader's attention and your major idea that covers the whole paper. With a well-written opening sentence, it will be easier for you to lead the narrative. Here are some useful common app essay tips to help you submit a successful common application:
如果你在起草一篇文章的初稿时遇到了困难,试着把注意力集中在一个开头的句子上。它将成为你吸引读者注意力的诱饵,你的主要观点将覆盖整篇文章。有了一个写得好的开头句子,你会更容易开始叙述。下面是一些有用的通用申请文书提示,帮助你成功提交通用申请:
Start early. Good writing is a time-consuming routine. Don't wait until the week before applications are due to proceed with the paper. No matter how good at writing you are – the earlier you start, the better content you can provide. With the right planning, you will manage to stick to the deadline.
Choose the right topic. If you have several options for the topic to choose from, read them a couple of times and let your mind focus on the most suitable one. If you're still struggling, write down keywords from each of the themes to see what associations you have with them.
Get writing. Once you know your topic, start planning what you will write about. Then, start developing your ideas by adding more details to each one. This information will become the basis for your paragraphs.
Be original, creative, and honest. Put all sentences in a sequential order by using special words, such as "however," "because," "although," as they make your essay more cohesive. In your explanations, don't try to be too serious. It is normal to use some jokes, sarcasm, or drama. By being honest, you will look more convincing to the reader.
要有独创性、创造性和诚实。通过使用特殊的词,如"however","because","although",将所有的句子按顺序排列,因为它们会使你的文章更连贯。你解释的时候,不要太严肃。使用一些笑话、讽刺或戏剧是正常的。诚实,读者会觉得你更有说服力。
Let your character shine. You are not Shakespeare, so don't try to be over your head. This is your essay, so it should be your self-reflection. Avoid clichés and overused words or phrases because they want to see you do better than this.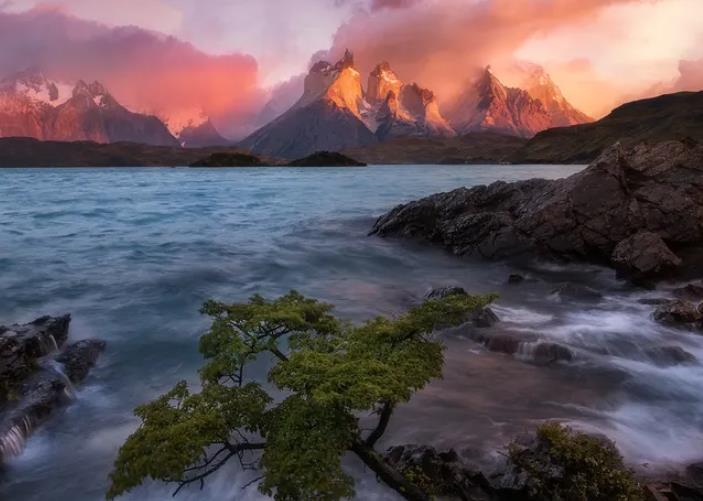 三.common app essay example
Prompt:Some students have a background, identity, interest, or talent that is so meaningful they believe their application would be incomplete without it. If this sounds like you, then please share your story.
The room was silent except for the thoughts racing through my head. I led a spade from my hand and my opponent paused for a second, then played a heart. The numbers ran through my mind as I tried to consider every combination, calculating my next move. Finally, I played the ace of spades from the dummy and the rest of my clubs, securing the contract and 620 points when my partner ruffed at trick five. Next board.
It was the final of the 2015 United States Bridge Federation Under-26 Women's Championship. The winning team would be selected to represent the United States in the world championship and my team was still in the running.
Contract bridge is a strategic and stochastic card game. Players from around the world gather at local clubs, regional events, and, in this case, national tournaments.
Going into the tournament, my team was excited; all the hours we had put into the game, from the lengthy midnight Skype sessions spent discussing boards to the coffee shop meetings spent memorizing conventions together, were about to pay off.
Halfway through, our spirits were still high, as we were only down by fourteen international match points which, out of the final total of about four hundred points, was virtually nothing and it was very feasible to catch up. Our excitement was short-lived, however, as sixty boards later, we found that we had lost the match and would not be chosen as the national team.
Initially, we were devastated. We had come so close and it seemed as if all the hours we had devoted to training had been utterly wasted. Yet as our team spent some time together reflecting upon the results, we gradually realized that the true value that we had gained wasn't only the prospect of winning the national title, but also the time we had spent together exploring our shared passion. I chatted with the winning team and even befriended a few of them who offered us encouragement and advice.
Throughout my bridge career, although I've gained a respectable amount of masterpoints and awards, I've realized that the real reward comes from the extraordinary people I have met. I don't need to travel cross-country to learn; every time I sit down at a table whether it be during a simple club game, a regional tournament or a national event, I find I'm always learning.
I nod at the pair that's always yelling at each other. They teach me the importance of sportsmanship and forgiveness.
I greet the legally blind man who can defeat most of the seeing players. He reminds me not to make excuses.
I chat with the friendly, elderly couple who, at ages ninety and ninety-two, have just gotten married two weeks ago. They teach me that it's never too late to start anything.
I talk to the boy who's attending Harvard and the girl who forewent college to start her own company. They show me that there is more than one path to success.
I congratulate the little kid running to his dad, excited to have won his very first masterpoints. He reminds me of the thrill of every first time and to never stop trying new things.
Just as much as I have benefitted from these life lessons, I aspire to give back to my bridge community as much as it has given me. I aspire to teach people how to play this complicated yet equally as exciting game. I aspire to never stop improving myself, both at and away from the bridge table.
Bridge has given me my roots and dared me to dream. What started as merely a hobby has become a community, a passion, a part of my identity. I aspire to live selflessly and help others reach their goals. I seek to take risks, embrace all results, even failure, and live unfettered from my own doubt.
Analysis:
This student draws readers in with a strong introduction. The essay starts ambiguous—"I led with a spade"—then intrigues readers by gradually revealing more information and details. This makes the reader want to keep reading (which is super important!) As the writer continues, there is a rather abrupt tone shift from suspenseful to explanatory with statements like "It was the final of the 2015 United States Bridge Federation Under-26 Women's Championship" and "Contract bridge is a strategic and stochastic card game." If you plan to start with an imagery-heavy, emotional, suspenseful, or dramatic introduction, you will need to transition to the content of your essay in a way that does not feel abrupt.
这个学生用有力的介绍吸引了读者。这篇文章开头模棱两可——"我用铁锹领导"——然后通过逐渐揭示更多的信息和细节来吸引读者。这会让读者想要继续阅读(这是非常重要的!)随着作者的继续,故事的基调突然从悬疑转向了解释性,比如"这是2015年美国桥牌联盟u26女子锦标赛的决赛"和"合约桥牌是一种战略和随机的纸牌游戏。"如果你打算以一个意象丰富、情绪化、悬疑或戏剧性的介绍开始,你需要以一种不让人感觉突兀的方式过渡到你的文章的内容。
You will often hear that essays need to "show, not tell." This essay actually does both. First, the student tells readers the importance of bridge, saying "we gradually realized that the true value that we had gained wasn't only the prospect of winning the national title, but also the time we had spent together exploring our shared passion" and "I've realized that the real reward comes from the extraordinary people I have met." Then, the student shows the lessons they have learned from bridge through a series of parallel sentences: "I nod… sportsmanship and forgiveness" "I greet… not to make excuses" "I chat… it's never too late to start anything" and so on. This latter strategy is much more effective than the former and is watered down because the student has already told us what we are supposed to get out of these sentences. Remember that your readers are intelligent and can draw their own conclusions. Avoid summarizing the moral of your story for them!
Overall, this essay is interesting and answers the prompt. We learn the importance of bridge to this student. The student has a solid grasp of language, a high-level vocabulary, and a valuable message, though they would be better off if they avoided summarizing their point and created more seamless transitions.
Colleges want good writers. They want students who can articulate their thoughts clearly and concisely (and creatively!). You should be writing and rewriting your essays, perfecting them as you go. Of course, make sure that your grammar and spelling are impeccable, but also put in time crafting your tone and finding your voice. This will also make your essay more personal and will make your reader feel more connected to you!
大学需要优秀的作家。他们希望学生能够清晰、简洁地表达自己的想法(还有创造力!)。你应该写作和重写你的论文,完善它们。当然,要确保你的语法和拼写是无可挑剔的,但也要花时间来调整你的语气,找到自己的声音。这也会让你的文章更个性化,让你的读者感觉和你更有联系!
本站提供留学生dissertation、essay、assignment、personal statement等写作服务,如果有scholarship essay的写作需求,可以在线咨询。