How to write a literary analysis essay?A literary analysis essay is writing, in which you examine a piece of literature and understand links between small parts of texts and the whole work, and put it onto the paper. By composing this kind of essay students can better grasp the meaning of the literature. It involves decomposition of a book into parts and considering each part separately, but it isn't so hard as good book reports. You will need to use different approaches. In this article, we suggest several useful tips for your attention.his article provides you with relevant writing literary analysis essay tips, steps and examples for your reference.
一.What Is a Literary Analysis Essay
For high-school or college students, reading, assimilating, and critiquing texts are all core aspects of the learning process. As such, it is important to learn the basics and intricacies of literary analysis. But first things first. What is a literary analysis essay?
对于高中生或大学生来说,阅读、吸收和评论文本都是学习过程的核心部分。因此,学习文学分析的基础知识和错综复杂的知识是很重要的。但重要的事情要先做。什么是文学分析文章?
A literary analysis essay is any type of essay that comprises an in-depth, argumentative analysis of a given novel or literary work. It involves studying a text closely, interpreting its deeper meanings, and exploring the author's choices. This kind of essay may examine novels, poems, plays, and any form of literature at all.
A literary analysis is not the same thing as a book review or summary. Your teacher or professor isn't asking you whether you enjoyed the book or not. Rather, the literary analysis essay typically explores hidden themes and involves answering questions about the language, style, elements, and literary devices employed by the author in the text.
文学分析与书评或总结不同。你的老师或教授不会问你是否喜欢这本书。相反,文学分析文章通常探索隐藏的主题,包括回答有关语言、风格、元素和作者在文本中使用的文学手段的问题。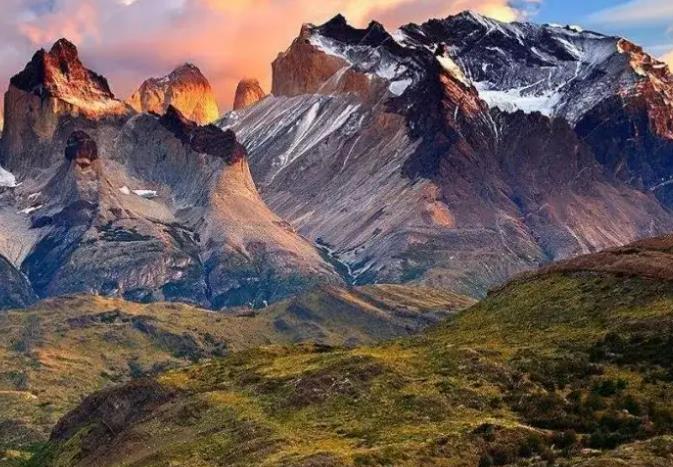 二.how to write a literary analysis essay
As a rule, this is a very chaotic process if you don't have enough experience. In this case, we would strongly recommend making research on your chosen issue before starting to write. At least, read this article to the end to have a basic understanding.
First, you should remember that the choice of a topic is very important, so try to choose something you are really interested in. You will be inspired more if you discuss something that truly is meaningful for you. This way, it's easier to capture readers' attention. The topic should reflect the main idea of literary analysis writing. In addition, it should express your point of view on the chosen problem.
For example, if you're going to discuss the process of development of a personality and factors that influencing this process, you can choose the following topic: "A Catcher in the Rye: Factors Influencing the Development of a Personality" as an option. A catchy topic provides 50% of the success of your work. Try to make it meaningful and informative to capture attention and evoke interest in readers. The choice of the topic is important because your further discussion will revolve around it.
例如,如果你要讨论人格发展的过程和影响这一过程的因素,你可以选择以下主题:"麦田里的守望者:影响人格发展的因素"作为一个选项。一个吸引人的话题为你的工作提供了50%的成功。试着使它有意义和信息,以抓住注意力和唤起读者的兴趣。题目的选择很重要,因为你的进一步讨论将围绕它展开。
Second, you need to do a literary analysis essay outline. This will help you to define the central idea of a text and divide it into several parts for further discussion.
For example, you can collect information from texts written by literary critics to have an idea of how to start. Most probably, critics are more experienced than you, and you can take their opinions into account when developing your arguments. However, this doesn't mean you have to support these opinions, follow them or use them as a starting point of your discussion.
Now you can start writing the first lines of your paper according to the outline. Make a short plan, ask questions that could help to disclose the idea and make a list of issues you would like to discuss under subheadings. Use your outline or a writing plan as a skeleton of your paper.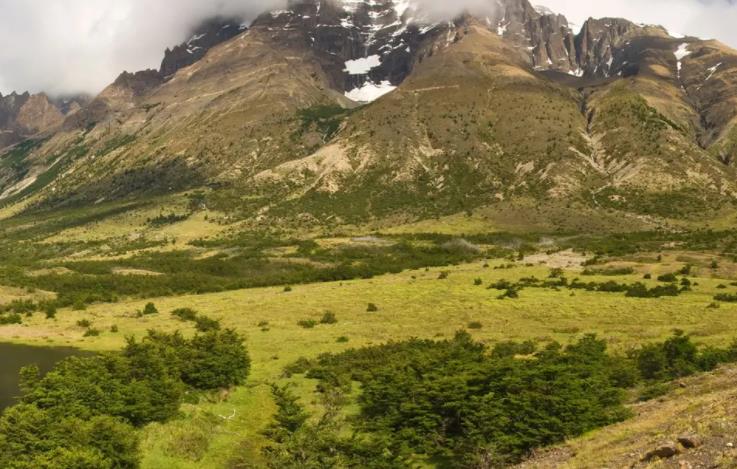 三.good literary analysis essay example
Prompt:Some stories can affect people emotionally, but once in a while a story can call a person to escape to it. The Lord of the Rings is an enchanting story with masterful use of setting and sensational characters that engages readers and can move them to experience life in a deeper way. As a child, J.R.R. Tolkien lived in Africa until his father passed away. Then his mother moved them to England. Mrs. Tolkien made certain that her children learned literature and languages. It was probably due somewhat to his mother's influence that Tolkien became who he was: an author and a linguist (Corday).
Tolkien had a special interest in "obscure" languages, even to the point of creating his own. He called it High-Elven and often in his stories he used the language. Tolkien also invented an entire world called Middle Earth where The Lord of the Rings takes place. Because he had invented this world it had to bow to his will and rules. He was an accomplished linguist and this greatly helped his ability to vividly portray and create in the reader's mind Middle Earth, a place that no person has ever been (Corday).
托尔金对"晦涩难懂"的语言有着特殊的兴趣,甚至到了创造自己语言的地步。他称之为高级精灵,在他的故事中经常使用这种语言。托尔金还创造了一个叫做中土世界的世界,《指环王》就是在这里发生的。因为他创造了这个世界,所以世界必须服从他的意志和规则。他是一位有造诣的语言学家,这极大地帮助了他在读者心中生动地描绘和创造中土世界的能力,一个没有人去过的地方(科戴)。
Charters defines setting as "the place and time of the story." Also according to Charters, "When the writer locates the narrative in a physical setting, the reader is moved along step by step toward acceptance of the fiction" (Charters 1008).
Tolkien's setting gives the reader a sense of goodness or malevolence. Unlike an environment that is removed from the work, Tolkien's setting sometimes is the story. Possibly the setting could even tell the story if there were no characters. For example, in the house of Elrond of the elves, Frodo's experience is defined by the setting. "He [Frodo] found his friends sitting in a porch on the side of the house looking east. Shadows had fallen in the valley below, but there was still a light on the faces of the mountains far above. The air was warm. The sound of running and falling water was loud, and the evening was filled with a faint scent of trees and flowers, as if summer still lingered in Elrond's gardens (220).
This describes a peaceful place that is not quite reality. The rest of the world is moving into winter, but Elrond's gardens haven't realized that yet. Next, is another example of how Tolkien uses setting to create a picture that could not be obtained by just explaining the scenery. Tolkien is able to bring a place to life with words. We can see this when the Fellowship winds up going through the Mines of Moria.
The Company spent that night in the great cavernous hall, huddled close together in a corner to escape the draught: there seemed to be a steady inflow of chill air through the eastern archway. All about them as they lay hung the darkness, hollow and immense, and they were oppressed by the loneliness and vastness of the dolven halls and endlessly branching stairs and passages. The wildest imaginings that dark rumor had ever suggested to the hobbits fell altogether short of the actual dread and wonder of Moria (307).
连队在宽敞的大厅里度过了那一夜,他们挤在一个角落里躲避气流:似乎有一股冷空气从东边的拱门源源不断地涌进来。他们躺着的时候,周围笼罩着一片黑暗、空洞和巨大,他们被黑暗的大厅和无尽的分支楼梯和通道所压迫着。这个黑暗的谣言给霍比特人带来的最疯狂的想象,与摩瑞亚真实的恐惧和惊奇完全不一样(307)。
This description is one of dread and fear, but like the experience at Elrond's house, it is filled with word pictures. It tells the reader that this place is terrible and that some evil is afoot.
Of course Tolkien received criticism as all writers do. For instance, Burton Raffel takes the opinion that "his [Tolkien's] descriptions often fail to create 'sense impressions' needed to make language 'more deeply felt and more deeply worked." Raffel also claimed that "Tolkien's nature descriptions are frequently somewhat overwrought..." (20).
Still, I maintain that Tolkien's extraordinary ability to paint a picture with words takes the reader into a place they've never been and still manages to keep them following the story. The characters that Tolkien artfully created, accent the setting and bring them further to life. This is an attribute to a great setting. Charters explains that "setting must also have a dramatic use. It must be shown, or at least felt, to affect character or plot" (Charters 1008). All through The Lord of the Rings the setting is imposing feelings onto the characters (e.g. fear, dread, peacefulness).
Charters describes characters in literature as "the people who make something happen or produce an effect," and explains that the "characters must come alive" (Charters 1006-1007). Tolkien received criticism on his characters by Raffel as well. Raffel feels that there is "too little meaningful truth about human reality and our own existences in Tolkien's characters." Kathryn Crabbe seems to disagree with this statement. In her efforts to describe the characters as heroic she also shows us they have some very modern human characteristics. Crabbe says that Frodo is "neither stronger than most men, nor braver than most...He is selfless in his love for his companions." If there is not enough "meaningful truth about human reality" in Tolkien's writing, then maybe it is because he portrays a picture of ordinary people at their best. The heroes in The Lord of the Rings do not succumb to evil. They do not inadvertently get caught doing good. They are selfless. Isn't this exactly humanity at its best?
Middle Earth is a place where the spirituality of a person is closely connected to the reality of the person. Tolkien's characters are not mere people. Each has a position and job in the universe as well, something to make them heroic and larger than life-right down to Sam whose purpose it would seem is to guard and protect his "master". This is evident throughout the books but especially at the end of The Fellowship of the Ring when Sam, now understanding just what might lie ahead, insists on going with Frodo (397). The characters show that not just anyone is able to complete this quest. It requires a specific person for each job. For example, there is a reason that Tom Bombadil cannot take the Ring even though he is impervious to its power (259). Fate has chosen Frodo. In so doing Tolkien creates a story that even the average person can relate to. It propels people to see the possibilities of greatness amongst the commoners and restores our hope in the great ones. Almost anyone can find at least one hero among the fellowship.
One of the things that makes The Lord of the Rings so compelling is the way the setting and characters work together to produce the ultimate affect. The characters make the setting even more potent. As the external setting influences each character the reader sees how the struggle becomes internal. We are led to believe that the characters are closely connected to the earth. The diversity of the setting and characters simply propels us to see the uniqueness of each place. Where a group of caves might give us one thought, hearing Gimli discuss the majesty of his cave experience helps us to appreciate the diversity of the group and to see it through a cave dwellers eyes. "These are not holes," said Gimli. "This is the great realm and city of the Dwarrowdelf. And of old it was not darksome, but full of light and splendour, as is still remembered in our songs"(307).
The Lord of the Rings is essentially a story about the struggle of good verses evil. The setting helps the story personify the difficulties the characters face. The characters go through the trials and share their feelings of fear and triumph with us. The two work together to make an excellent portrayal of external and internal struggles that yield an otherwise impossible effect.
When it comes to writing literary analysis essays, most students often end up writing a summary of the plot. You should not summarize or retell the plot. Rather, analyze the story in concise, literary terms.But your literary analysis essay should be supported with sufficient quotations and paraphrases from the text or famous scholars. However, you should also ensure that a majority of the essay is written in your own words in order to give it credibility and authenticity.
在写作文学分析文章时,大多数学生最后都会写一篇情节总结。你不应该总结或复述情节。相反,要用简洁的文学术语来分析这个故事。但是你的文学分析文章应该有足够的引用和释义,从文本或著名学者。然而,你也应该确保文章的大部分内容是用你自己的话写的,这样才能让文章更有可信度和真实性。
本站提供留学生dissertation、essay、assignment、personal statement等写作服务,如果有scholarship essay的写作需求,可以在线咨询。