How to start an explanatory essay?In this article, we are going to go through everything you need to know to write and deliver a high-quality explanatory essay. We are going to explain how to write an explanatory essay in great detail, go over some possible explanatory essay topics and finally help you decide what explanatory essay format is the right one for your assignment. We guarantee anyone can do it without losing their mind in the process. This article provides you with relevant writing Explanatory essay tips, steps and examples for your reference.
一.what is the purpose of an explanatory essay
What is an explanatory essay? It is a piece of writing, purpose of which is to inform, explain, or describe, rather than argue or persuade. When completing an explanatory essay, students should present information or arguments of other people impartially, allowing readers make their own conclusions, rather than persuading them to agree or disagree with some point of view. Explain ideas is actually a daily occurrence, as people often exchange informative e-mail messages and texts. Still, composing in a neutral tone and not convincing readers to pick a side may turn out challenging because of temptation to share one's own evaluation and perspective.
什么是解释性文章?这是一篇文章,其目的是告知、解释或描述,而不是争论或说服。在完成一篇解释性文章时,学生应该公正地展示他人的信息或论点,让读者自己得出结论,而不是说服他们同意或不同意某个观点。解释想法实际上是每天都在发生的事情,因为人们经常交换信息电子邮件和文本。尽管如此,以中立的语气写作,不能说服读者选择立场,可能会带来挑战,因为这可能会诱使读者分享自己的评价和观点。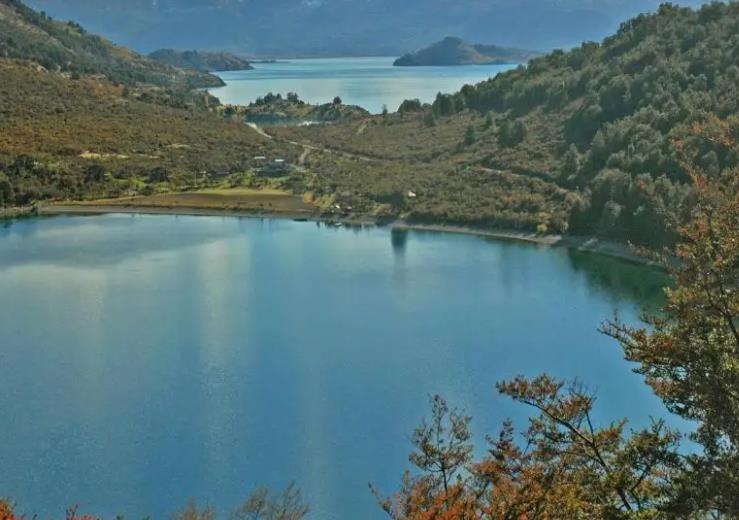 Overall, an explanatory essay is a formal piece, and there are specific demands to its structure and content that students should address to meet expectations of their teachers.
二.how to start an explanatory essay
Contrary to popular belief, the explanatory essay does not start with the first word you type. To produce a quality piece of work that is informative and well structured, you should do some preparation beforehand.
与人们普遍认为的相反,解释性文章并不是从你输入的第一个单词开始的。为了写出一篇内容丰富、结构合理的高质量作品,你应该事先做一些准备。
The first thing you should do is conduct in-depth research and make sure you really do understand the topic well. This will save you time down the road because you won't need to jump to researching mid writing, which can be annoying and break your flow.
It is also very important to pick your sources wisely, so choose only reputable ones that will support your essay. We would also suggest choosing your sources beforehand and sticking with them.
After that, try to have a short conversation with yourself and write down a couple of pointers that will guide your writing through the essay. What is your message? Why are you trying to explain it and to whom exactly? That way, you will set a clear tone and intention in your writing.
之后,试着和自己进行一段简短的对话,写下一些指导你写作的要点。你的留言是什么?你为什么要向谁解释呢?这样,你就可以在写作中设定一个清晰的基调和意图。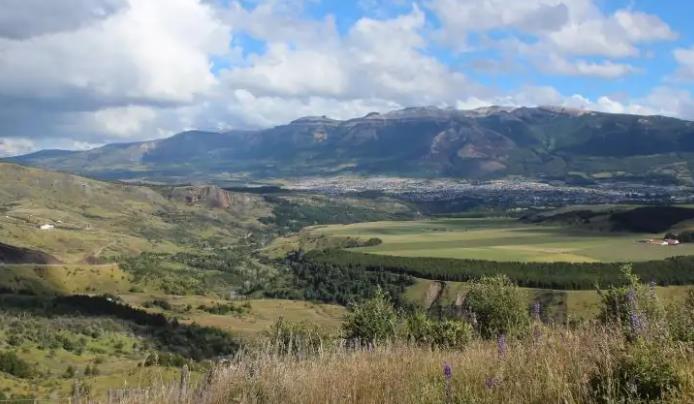 三.explanatory essay example
Prompt:The title of this essay is:Reasons, Options And Results Of Divorce.The google definition of 'Divorce' is a severing of martial ties. Meaning it not only nullifies the marriage, but sets the terms of property division, child custody, child support, spousal support and other responsibilities. Also, agreements that you make in your divorce settlement are legally binding. This is the literal definition of divorce. However, there is much more to divorce then the defined content.
Divorce is the failing of marriage due to broken promises, unequal attention, disagreements, lying, cheating, abuse or simply just the fact that there is no more interest and love within the married couple. This research paper will provide an understanding of the basic reasons why divorce occurs in a marriage, the effect that it causes, how a person copes with divorce and the result of acting upon divorce. There will also be information pertaining to how a couple may solve their problems so that divorce is not actually considered.
离婚是婚姻的失败,因为违背承诺,不平等的关注,分歧,撒谎,欺骗,虐待,或者仅仅是因为已婚夫妇之间没有更多的兴趣和爱。这篇研究论文将提供一个了解离婚发生在婚姻中的基本原因,它导致的影响,一个人如何处理离婚和离婚后的结果。也会有关于夫妇如何解决他们的问题的信息,所以离婚实际上是不被考虑的。
What is Divorce / Why people file for Divorce:
Divorce is not something good nor something people look forward into doing, so by saying that there are mainly negative reasons why divorce is acted upon. Rarely is there a good reason for divorce, if so than it is mainly because of the circumstance that couples are in that stimulates a good reasons for divorce. As I mentioned earlier in the abstract section, divorce is an act of which a couple agrees to be separated, severing of martial ties. They separate their ties from each other and equally divide their belonging amongst each other. Divorce is a big situation that not only affects the couple that are going through the divorce but also it can affect family members and so forth. From researching about divorce, it has been said by the Vangorodska Law Firm that the three main reasons why people file for divorce is because of extramarital affairs, money and nagging family (New York's Premier Family Law Firm, 2012). Extramarital affairs consists of when one of the members in the marriage has an affair with someone else either than their husband or wife. Money being one of the reasons is pretty self explanatory because financial issues occur in which some couples let their financial issues affect them greatly which lead them to filing divorce instead of having a positive mind of which they can work together to figure out their problems as well find help if needed. The nagging family portrays the idea of which your family tends to put their nose into your business and that generates anger between the married couple and eventually drives them to divorce.
The affect that 'Divorce' generates:
Some think that divorce only effects the married couple but that is obviously not an equivalent point of view, for it is not only the married adults that are greatly affected during the process of divorce but others as well, such as children ( whether they are the couple's children or their nieces and nephews), parents of both side are greatly affected and so as extended family member and siblings. Divorce causes relationship problems between the divorced couple and their kids in which the children can become distant with their parents due to the not liking of their decision to be separated. Some children also would never want to have to do anything with the parent that they hate and would also not want to see them again. It is a sad to ever witness a child saying "I never want to see my dad/mom ever again" but we can't blame them because they are put in the middle of the problem which brings much confusion and inequality and they have no say in it at all. Wikipedia has given effects of divorce in which couples will often experience a decrease level of happiness, change in their economic status and emotional problems. Effect on children will be bad academic results, behavioral and psychological problems such as depression, anxiety, paranoia and so much more (Wikipedia, 2019).
一些人认为只影响夫妻离婚但这显然不是一个等效的角度来看,它不仅极大地影响的已婚人士在离婚的过程中但其他人,比如孩子们(他们是否他们的孩子或他们的侄女和侄子),父母双方都受到很大的影响,因此作为大家庭成员和兄弟姐妹。离婚会导致离婚夫妇和他们的孩子之间的关系出现问题,孩子会因为不喜欢父母分开的决定而与父母疏远。有些孩子也永远不想和他们讨厌的父母做任何事,也不想再见到他们。看到一个孩子说"我再也不想见到我的爸爸/妈妈了"是令人难过的,但我们不能责怪他们,因为他们被置于带来很多困惑和不平等的问题的中心,他们在这一点上没有发言权。维基百科给出了离婚的影响,夫妻通常会经历幸福水平的下降,经济状况的改变和情感问题。对孩子的影响将是糟糕的学业成绩,行为和心理问题,如抑郁、焦虑、偏执等等(维基百科,2019年)。
Coping with divorce!
In the beginning of a divorced marriage, many have a hard time accepting the fact that they actually are divorced and are free to do anything on their own time and make their own choices. However, what seems to be the biggest problem form moving on is trying to stop yourself from acting out your habits, meaning trying to stop yourself from doing your regular routines of which you always did when you were married. For example, waking up early to make coffee for your spouse, preparing lunch for spouse to take to work, turning on the a/c an hour before your husband gets home so that the house is nice and cold when he gets home and so many other habits that you have developed during your married life. However there is nothing to fear, you eventually will get over the fact that you're living a divorced life and will move on. Coping with divorce is a process, it is not an automatic switch that can suddenly make you get over it right away and become a total different person. It takes time, patience and acceptance. Mental Health America has given suggestions of ways divorced adults can cope with being divorced. They said that you should first 'recognize that it's ok to have different feeling' meaning it's normal to feel sad, angry, confused and frustrated. You must also 'give yourself a break' allow yourself to feel such feeling of anger, exhausted and had as you are going through a hard time and so don't beat yourself up or lower self-esteem. 'Divorce should never be experienced alone' because sharing your feelings with others especially your family member and those who understand your situation will help you get through the process more calmly. Lastly, 'take time to explore your interests' this means that because you have lost moments, memories, opportunities that doesn't mean that it's going to end there, you may have lost some things but you have also become available to other things in store and can also become greater things you just have to positive and get yourself out there to explore and experience what is good and beneficial (Mental Health America, 2019).
Opinions in which married adults can refrain from filing divorce
Believe or not there are ways in which married adults can refrain from filing divorce, a site called very well mind offers opinions in which refrains married couple from filing divorce. The first opinion given was to 'banish divorce frrm your thoughts' this refers to when couple think that they are at the edge with their marriage they must try to have a calm piece of mind and not have all that negativity lead to divorce. 'Honoring and respecting your partner' will grant a chance of working things and becoming better in dealing with issues that the two are facing. 'Communication' is a big role in a marriage and so to refrain all abilities of divorce learn to communicate well with each other. Financial expectations good or bad are necessary to discuss in a marriage for it will stop problems from leading to divorce due to financial issues that cannot be settled because of not knowing what each other expects financially. Giving each other space and time is very important for they also need to form opinions and thought that can be considered as well suggested so both can be equal with their input in the marriage. Never stop showing love and affection, just because you two are going to be with each other for the rest of your lives doesn't mean that you have to stop buying each other gifts, spoiling each other and always showing each other support and all. There are so many more opinions in which you can refrain from filing divorce. However, these are just a few of my favourites.
Results of Divorce
To sum up of what filing for divorce leads to, it separates adults and families, can cause emotional and physical problems to the adults, generates a change of positive thinking, form new opportunities for one and also bring safety and. Divorce has its ups and downs and that is all depending on the situation that couples are in which led to them filing for divorce. From my research I have noticed that some have filed for divorce for their own piece of mind, meaning some couples feel that the only way they can live life to fullest is making decisions on their own without always needing the input of their somewhat better half. Some act upon divorce for their safety and future opportunities because there are those who get involved in abusive relationships and have hard time trying to make change for the better and so filing for divorce will form a feeling of safety, peace and calamity making it known that the choices they make won't lead to black eye because of one disagreeing with the other's choices and that they can act freely upon their choices knowing that it will benefit his/her future. Divorce should never be a suggestion because everyone deserves a happy ending to live with the one they truly love and deserve.
Try to present a different approach than expected. Don't be afraid to think out of the box because teachers and professors appreciate innovative ideas and different points of view. Always remember your essay will be one of many. To stand out just having a perfectly formatted essay will not be enough. Tackle the topic from an unexpected angle in a knowledgeable and evidence based way, and you will wow your reader.
试着提出一种不同于预期的方法。不要害怕跳出框框,因为老师和教授喜欢创新的想法和不同的观点。永远记住,你的文章只是其中之一。要想脱颖而出,仅仅有一篇格式完美的文章是不够的。用有见识的、有证据的方式从一个意想不到的角度来处理这个话题,你会让你的读者惊叹。
本站提供留学生dissertation、essay、assignment、personal statement等写作服务,如果有scholarship essay的写作需求,可以在线咨询。