How to write an informative essay?If you have been looking at the blank MS Word document for a couple of hours attempting to write something meaningful in your informative essay, you're in the right place. Today, you will learn the informative essay definition, master this paper with ease, and get the highest grades. Read further to discover how to craft a worthy informative essay.This article provides you with relevant writing informative essay tips, steps and examples for your reference.
一.what is an informative essay
An informative essay is a paper that provides information on a specific topic. In other words, it educates the reader about a particular thing, be it a term, event, natural phenomenon, etc.
An informative essay doesn't contain the author's evaluation or analysis. Instead, it aims to describe a subject. What does this essay look like? In essence, most Wikipedia articles are informative essays since they provide you with information on a particular topic.
一篇信息丰富的文章不包含作者的评价或分析。相反,它旨在描述一个主题。这篇文章看起来像什么?本质上,维基百科上的大多数文章都是信息丰富的文章,因为它们为你提供了一个特定主题的信息。
Due to this, you might be lucky if you are assigned to write an informative essay since it's one of the simplest academic writing tasks.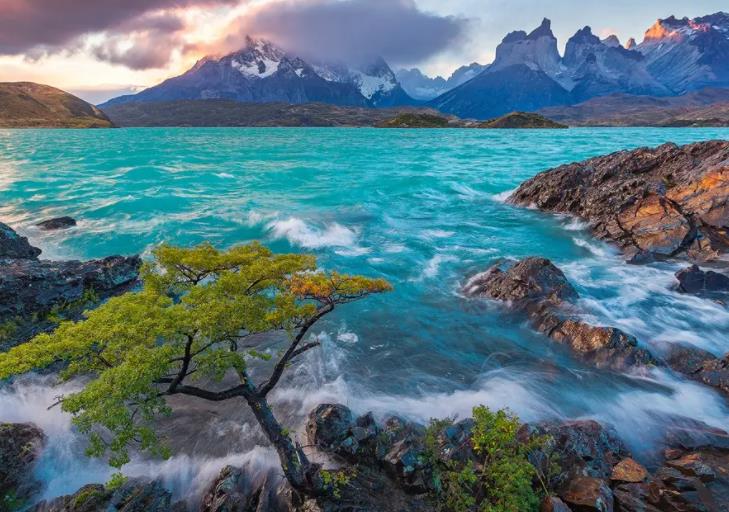 二.how to write an informative essay
1.How to Write an Informative Essay Introduction?
How to start an informative essay? First and foremost, it doesn't require proving or debunking some beliefs or analyzing something. That's why popular hooks like provocative rhetorical questions may not be suitable for this paper.
However, you may want to play with the readers' awareness. Take a look at the introduction hook example on the global deforestation topic: Do you know that people remove 40,000 square miles (the size of Iceland) of forest each year? By wrapping striking facts into rhetorical questions, you can quickly grab your readers' attention.
然而,你可能想要玩弄读者的意识。看看关于全球森林砍伐主题的引子例子:你知道人们每年要砍伐40000平方英里(相当于冰岛的面积)的森林吗?通过把引人注目的事实包装成反问句,你可以迅速抓住读者的注意力。
2.How to Write an Informative Essay Thesis?
The thesis statement can render the meaning of your paper title. For example, your topic is Amazonian deforestation.
Think of what to write about: when Amazonian deforestation started, what countries remove the most trees, what implications deforestation involves, etc.
In this case, you have to provide a thesis statement that will set a direction for your paper so that you can uncover more and more details in your essay body.
So the thesis statement for this topic might sound like this: Deforestation of the Amazonian rainforest makes an unprecedented impact on the local biodiversity and climate. At this point, you have defined your essay's direction: you will mention extinct species, changing rain patterns, rainforest loss rates, etc.
因此,这个主题的主题陈述可能听起来像这样:亚马逊雨林的砍伐对当地的生物多样性和气候造成了前所未有的影响。在这一点上,你已经确定了你的文章的方向:你将提到灭绝的物种,变化的降雨模式,雨林损失率,等等。
Note that you should make your thesis statement sound non-controversial. It has to be a fact (like deforestation implications) rather than an opinion/argument.
Remember that informative essays don't involve debates.
3.How to Write an Informative Essay Body?
The essay body aims to bring more details to your thesis statement. It would be much better if you added headings for each part of your subject. In this way, it will be much easier for you to follow the essay direction. Also, you can use headings from H1 to H4. Take a look at the example on how to do that:
H1 Amazonian Rainforest Deforestation: Causes and Implications.
H2 When Did the Amazonian Deforestation Start?
H2 Main Amazonian Deforestation Drivers
H2 Rainforest Loss Rates
H3 Brazilian Rainforest Loss Rates
H2 Amazonian Rainforest Deforestation Implications
H3 Global Temperature Rise
H3 Global Sea Level Rise
H3 Massive Extinction of Rainforest Species
H2 The Bottom Line.
How to Write an Informative Essay Conclusion?
The essay conclusion should provide a sense of completeness. For this, you should rephrase the thesis statement first. Please note that you need to give your rephrased thesis statement a new meaning based on the provided facts and conclusions.
文章的结论应该提供一种完整的感觉。为此,你应该首先改写主题陈述。请注意,你需要给你的重新措词的论点陈述一个新的意义,基于所提供的事实和结论。
After that, summarize your essay body in a couple of sentences. At the end of your conclusion, sum up the whole paper within the final line.
4.How to Choose a Topic for an Informative Essay?
Usually, professors provide their students with essay topics. But if you are free to choose one on your own, you are lucky. Check these tips for choosing informative essay topics:
Check for informative essay ideas on the web. Many websites list hundreds of topics for all academic levels.
Choose narrower topics instead of broad ones if you wish to get a meaningful well-researched essay – it's impossible to cover a general topic.
如果你想要得到一篇有意义的深入研究的文章,选择较窄的主题,而不是宽泛的主题,因为不可能涵盖一个一般性的主题。
Make sure you can find enough information on your subject. For this, do a quick research on a couple of topics before writing an informative essay.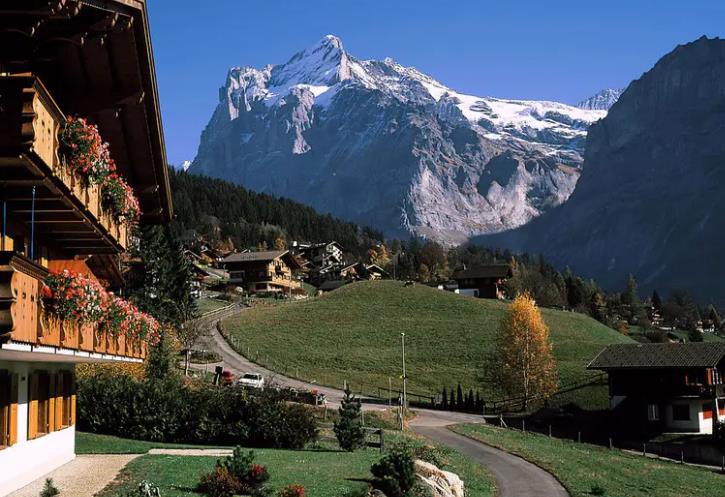 三.example of informative article essay
Prompt:The title of this essay is:New Technologies For Social Learning And Language Practice Platforms.The interaction within a community and a sense of belonging to a community are important to enable web-based informal ESL learning.
As suggested by the researchers, web tools offer potential ground for supporting individual personal learning (Severance et al., 2008; Woo et al., 2011) by empowering their perception and valuable activity exploration (Boruta et al., 2011; Gardner, 2011; Mortimer, 2010; Shihab, 2008). This review of literature provides a context and groundwork for the investigation that attempted to discover the affordances and the learning strategies in Web 2.0-based language learning beyond the walls of formal learning spaces.
Introduction
Today, several hundred Web 2.0 tools are platforms "to process knowledge" (Duke, 2010, p. 170) and have potentials in enabling language learning strategies. Consequently, personal learning is seen to be influenced by the environment and context.
Facebook
One of the most popular social networking tools is Facebook where higher education students are the most frequent users and increasingly spend their time (Carbó & Antoli, 2011; Dillard, 2011; Eberhardt, 2007; Freishtat, 2009; Lenhart & Madden, 2007; Schultz, 2011; Selwyn, 2007) "in various forms of informal and self-directed learning outside of formal classroom settings" (Freishtat, 2009, p. 2). As listed on the facebook.com website, Facebook has established itself rapidly since February 2004 and has 500 million active users in the year 2011 (as cited in Schultz, 2011). The main elements of social networking, especially Facebook is as follows:
i) The profile — each user is stimulated to contribute personal details if possible and it "comprised of identifiers that distinguish one user from another" (Dillard, 2011, p. 2). The profile includes interests, pastimes, e-mail address and preferences in the case of leisure communities (Armstrong & Franklin, 2008; Eberhardt, 2007; Mills, 2011). After a profile has been verified, new members are able to be in touch with existing members worldwide (macro context) by requesting that members join as their individual (micro context) friend. Learner-users could change their privacy settings to choose the individuals that are able to view their Facebook profile in order to protect their privacy (Dillard, 2011; Freishtat, 2009; Greenhow & Robelia, 2009).
ii) The network links or list of friends — all members are signified mainly by their contacts or network links starting from real individuals, inviting them to request others including strangers. In this regard, in a Facebook community, "the joint enterprise was participation, engagement, and mutual accountability in a global simulation context" (Mills, 2011, p. 363). A shared practice was developed as users created online profiles for their characters, interacted with co-participants, and posted their shared updates and wall postings on Facebook.
Furthermore, it is clear that Facebook was an important social tool of "popular culture" (Freishtat, 2009) used by the majority of the members especially to aid their transition to University (Armstrong & Franklin, 2008; Schultz, 2011). Selwyn's (2007) research on university students' use of one of Web 2.0 applications namely Facebook in the UK recommends that the educational nature of students' Facebook use is profoundly casual such as discoveries in corridors, cafeterias and beyond the classroom. Accordingly, due to the convenience and popularity of Facebook usage, users might potentially depend more and more on Facebook, and use it to substitute supplementary forms of interpersonal contact that need extra effort. Thereby, most Facebook members "feel a sense of responsibility to participate on their friends' walls, while others conversely think that their friends should feel that responsibility as well" (Schultz, 2011, p. 35).
In the same vein, Facebook has grown to embrace users' social relationships by enabling learners to maintain their continuing connections with old and new friends. The importance of making new online friendships, intimate friendships and for keeping in touch (Dillard, 2011; Freishtat, 2009; Greenhow & Robelia, 2009) with friends (or network links) via Facebook is also noticeable. In fact, a challenging representation is developing whereby many users are not simply shifting offline contacts to an online way, or the other way round, but commonly most of them are engaging both at once (Selwyn, 2008). As these connections frequently tolerate physical separation, retaining social networks could aid students to fine-tune existing strategies (Eberhardt, 2007; Schultz, 2011) for lifelong learning.
Wikis
Wikis, as defined by Murugesan, are "simple yet powerful Web-based collaborative authoring (or content management) systems for creating and editing content" (Murugesan 2007, p. 35). Wikis facilitate collaboration and interaction, offer possibilities for immediate feedback, stimulate social connections and communities, and harness knowledge with no associated costs (Boudreaux, 2010; Jonassen et al., 2008; Tapscott, 2009). A Wiki is actually a modified web page allowing collaborative individual or group users as active volunteers to add, edit or remove online information at any time and from any location (De Wever, Van Keer, Schellens, & Valcke, 2011; Jonassen et al., 2008; Murugesan, 2007; Shihab, 2008; Tapscott, 2009). With basic typing skills, it is easy to create content and share information online by adopting available Wiki websites, which may be available publically or accessible only with permission. Today, a Wiki is a tool that enables the collaborative creation of sets of web pages for learner-users and one of the most famous Wikis in the world is Wikipedia an online encyclopaedia (Wikipedia, 2012).
Wikipedia is a free multilingual encyclopaedia, authored by the public (anyone who has an interest in some topic). This largest of Wiki sites was launched in 2001 and has more than 19 million articles, in more than 270 languages, written collectively by volunteers worldwide (Wikipedia, 2012). An increasing number of Wikipedia articles are well-written and informative materials, for example the 'Featured Articles' and 'Good Articles'. Almost all of its articles can be edited by anyone but in certain cases, Wikis still can support authentication because only certain members can modify certain pages. On a daily basis, hundreds of thousands of global users collectively contribute tens of thousands of edits and publish thousands of their own first-hand articles (Wikipedia, 2012). Tapscott (2009) asserts, "Well, I say that 10,000 heads are better than two. There are a lot of smart people out there, and we should be using new technology to tap into their talent" (p. 91). For example, the capabilities of wikis to combine, collect and rebuild applications "in intelligent ways to help [learners] make smarter decisions" (Murugesan 2007, p. 37), include Facebook, and Twitter are valuable for language learning. Murugesan (2007) refers a mash up as "a Web page or Website that combines information and services from multiple sources on the Web" (p. 36). Thus, the users learn more by collaboration in a knowledge-building community in which students are able to develop critical and reflective thinking skills.
Literature also indicates that the use of Wikis as writing dynamic Web applications in education improves writing strategies through collaborative group work (Boudreaux, 2010; De Wever et al., 2011; Jonassen et al., 2008). This collective intelligence process of creating a shared object of knowledge where changes of the articles can be tracked to the users directly is noticeably natural in offering great autonomy to the users (Murugesan, 2007). Editors in Wikis communities closely and promptly correct errors when notified. Weinstein et al. (2005) found that the accuracy of Wikis' content were comparable to the Encyclopedia Britannica. Although not without risks in terms of expertise, coverage, volatility of information, Wikis have become very popular for fast and flexible retrieval of information and as tools for evaluative processing and higher order thinking (Weinstein et al.). Wikis can also be used in class projects to save a lot of time for managing group work and instructors can use wikis to supply writing activities (Boudreaux, 2010; Franklin & Van Harmelen, 2007; Shihab, 2008). It has been suggested that Wikis have educational potentials especially in the language classroom by utilizing aspects of learners' daily lives and taking advantage of the power of learners guiding other learners (Boudreaux, 2010; De Wever et al., 2011).
文献还表明,在教育中使用wiki作为编写动态Web应用程序,通过协作小组工作改善了写作策略(Boudreaux, 2010;De Wever等人,2011;Jonassen等人,2008)。创建一个共享的知识对象的集体智能过程,其中文章的变化可以直接跟踪到用户,这为用户提供了极大的自主性,这是非常自然的(Murugesan, 2007)。当收到通知时,wiki社区中的编辑会密切并迅速地纠正错误。Weinstein et al.(2005)发现wiki内容的准确性可以与大英百科全书相媲美。尽管维基在专业知识、覆盖范围、信息波动性方面并非没有风险,但它在快速、灵活地检索信息以及作为评估处理和更高阶思考的工具方面已经变得非常流行(Weinstein等人)。wiki也可以用于课堂项目,以节省大量的时间来管理小组工作和教师可以使用wiki来提供写作活动(Boudreaux, 2010;Franklin & Van Harmelen, 2007;Shihab, 2008)。有人认为,wiki具有教育潜力,特别是在语言课堂中,它利用了学习者日常生活的各个方面,并利用了学习者引导其他学习者的力量(Boudreaux, 2010;De Wever等人,2011)。
Recently, Woo et al. (2011) proposed that Wikis were helpful in facilitating learners to engage in fun learning and collaborative problem-solving. Those authors further argued that Wikis also facilitated scaffolding learners to achieve their critical-thinking and creative reasoning skills. For instance, the learners post peer comments in order to practice new vocabularies and grammar rules, use online dictionaries, extract main learning ideas from the web, analytically assessing appropriate facts and rehearsing to write better by sharing and observing instances from others. The open mechanism accomplished to help collaboration between learners, and the written conversation online assisted the reluctant or weaker learners with English. For example, the learners mentioned the ease of editing their work and posting photos, and noted that peer interactions encouraged prompt knowledge sharing among group members, such as through repetition and regeneration. Overall, Web 2.0 technologies provide resources that motivate learners' strategies and encourage engagement in collaborative behaviour where "whatever challenges they encountered, they solved creatively in their own ways" (p. 48).
Twitter
Twitter is an important Web 2.0 tool that creates an environment in which users can interact in real and deferred time, thereby accommodating a virtual extension of the physical classroom community (Carbó & Antoli, 2011; Ebner et al., 2009) by providing an opportunity for membership in the L2 community. Consequently, the tool supports informal learning strategies such as enabling immediate feedback, stimulating information awareness from peer learning activities and monitoring own learning progress (Ebner et al., 2009). Consistently, Antenos-Conforti's study (2009) explored the effects of Twitter on behaviours of 22 university students of second language learners in terms perceive the benefits of the tool for learning language and culture. Antenos-Conforti (2009) confirmed that Twitter affords learners with beneficial social networking for learning because it supports participation, interaction and, authentication. The participants reported that Twitter was necessary for their daily language practice because it facilitated positive and real communication to develop their second language writing in terms of grammar and vocabulary. They also acknowledged that their teacher's replies to their tweets benefited their learning and contributed to their knowledge of Italian culture. Overall, Antenos-Conforti (2009) recommended the interactive and dynamic nature of this Web 2.0 tool for language teaching and learning.
Conclusion
This article has presented an extensive review of both theoretical literature and empirical research. The review and synthesis of the most recent, most essential literature constructed of web-based learning strategies. The researcher concludes this article with four important findings from the literature:
As upheld by sociocultural perspectives (Arbaugh & Benbunan-Fich, 2007; Dale, 2010; Gee, 2010; Mills, 2011; Van Lier, 2004), the broader social, cultural and historical context presents the robust frame of sociocultural connections in wider range of learning backgrounds. Thus, when learners are inspired to learn, it is possible for them to perceive strategies for their learning beyond the classroom for lifelong.
Unlike other forms of writing, authors do not intend to persuade readers accept certain options. Although writers often have personal biases, they must refrain from displaying them, which makes a question of how to write an informative essay very important. Students must learn how to fairly present all sides without demonstration of their own opinion.
与其他写作形式不同,作者并不打算说服读者接受某些选项。尽管作者往往有个人偏见,但他们必须避免表现出来,这使得如何写一篇信息丰富的文章变得非常重要。学生必须学会如何公正地表达各方面的观点,而不是表达自己的观点。
本站提供留学生dissertation、essay、assignment、personal statement等写作服务,如果有scholarship essay的写作需求,可以在线咨询。