How to format a scholarship essay?Writing has always been one of the most challenging tasks for students. It is especially true for writing a scholarship essay since this activity requires students to demonstrate their reasoning, creativity, and writing skills the best they can to win a financial prize. Oftentimes, students consider their chances of getting a certain scholarship low because of the fear of writing a scholarship essay. If you want to get rid of the fear of writing or if you have just found a perfect scholarship program that requires an essay for participation, this guide is for you. Below, we will give you a few tips and instructions on how to write an essay for a scholarship without stress.This article provides you with relevant writing scholarship essay tips, steps and examples for your reference.
一.How to write a scholarship essay
At this stage, you already know how to complete a scholarship essay but you still may be hesitant to begin. With that in mind, we would like to share a few more tips with you:
Prepare your working place. The first thing you need to do to get ready for work is to clean up your space. Take away everything that is on your table if it does not help you to be more productive. Turn on the light in your room and open a window to get some fresh air;
准备好你的工作场所。你要做的第一件事就是整理你的空间。如果这些东西对你的工作效率没有帮助,就把它们拿走。打开房间的灯,打开窗户呼吸新鲜空气;
Set a timer. Still can't concentrate? Promise yourself to work at least 20 minutes on your text. Set up a timer for 20 minutes and start writing. We bet you will not notice the time passing;
Promise to congratulate yourself somehow once you finish writing. Of course, you will win the competition and the money for a scholarship essay will be yours. But yet promise some small reward to yourself for your patience and effort and give it to yourself right after you complete your essay. Trust us, it will motivate you pretty well;
一旦你完成写作,一定要祝贺自己。当然,你会赢得比赛,写一篇奖学金论文的钱也会是你的。但是要承诺对自己的耐心和努力给予一些小的奖励,并在你完成文章后马上给自己。相信我们,它会很好地激励你;
Turn off your social media notifications. All those Instagram and Facebook sounds from your phone will not help you stay concentrated on your scholarship essay. Moreover, even your laptop notifications can be destructing, so do not forget to turn them off as well;
Create a favorable audible environment. Do you love working with the music playing in the background or prefer silence? Whatever your working habits are, it is worth following them. If you are feeling more motivated with 'It's My Life' by Bon Jovi, why not listen to it?
Scholarship Essay Outline
Do you enjoy planning things? Even if you hate it, you need to do it for your scholarship essay (unless you do not intend to win money). Outlining your paper is one of the best things that you can do to increase your chances of getting the main prize. 'How is it possible?' you may ask. This is because an outline makes your paper structured, keeps your thoughts and ideas in place, and does not let you go off-topic while writing your first draft. Also, it helps you edit your paper and check whether you revealed all thoughts that you intended at the start.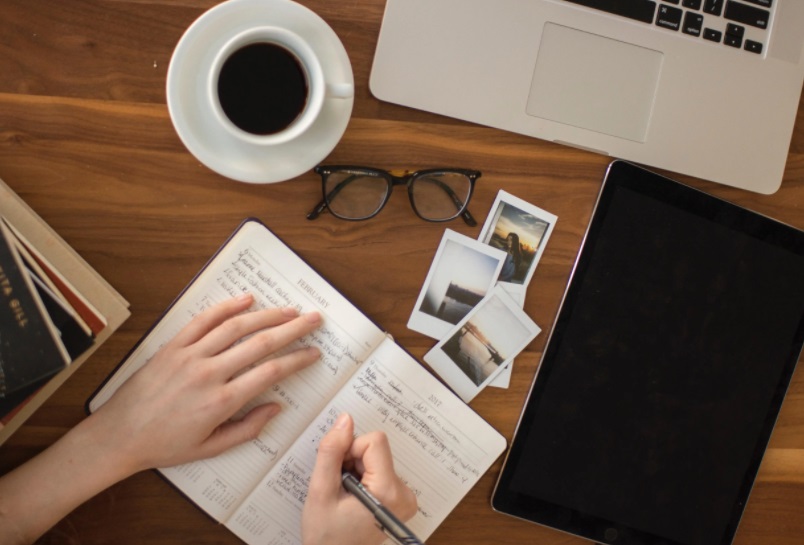 How to write a scholarship essay outline? Follow the tips below:
Figure out the central idea of your paper. This is to have something to start from. Your main thought should be included in your thesis statement so that you can support it throughout your writing;
Plan your introduction. Whatever topic you choose for your scholarship essay, your introduction should contain three elements: a hook, a thesis statement, and an encouraging sentence to convince your audience to keep reading your piece. Thus, start your writing with some fact, figure, quotation, or your own thought that will be an attention-grabber. Then, smoothly connect it to your thesis statement and finish your introduction with a call to action. You can appeal to the readers' brains as well as emotions in this part;
List your arguments. Now that you go on to writing an essay body, you have to make your arguments clear to yourself. List them in the order of importance and remember that one argument with the supporting information makes one paragraph. Do not mix them us in one paragraph so that your scholarship essay could be clear and easy to understand;
Add notes from your references. Are you going to include any pieces of evidence that require citations, figures, or statistics? In such cases, we advise you to add pages and sources to your outline immediately after you've found the relevant information. Do it now and you will not need to look up a lot of material while writing;
从你的参考资料中添加注释。你会包含任何需要引用、数字或统计数据的证据吗?在这种情况下,我们建议您在找到相关信息后立即在大纲中添加页面和来源。现在就做,你就不需要在写作时查阅大量的材料;
Outline your conclusion. Although it is the final part of your essay, it is as much important as the previous ones. This is your last chance to persuade your audience of your uniqueness and exclusiveness to win a scholarship. Therefore, do your best to list your concluding points precisely and do not repeat your introduction lines at the same time.
二.How to format a scholarship essay
Another stumbling block in writing a scholarship essay is formatting. Many students are confused about the citation style, font size, etc. when it comes to writing an essay for a competition. Therefore, we advise you to always read the essay guidelines attentively. There are many chances that formatting requirements are stated there.
写作奖学金论文的另一个障碍是格式。许多学生在为竞赛写论文时,会对引文的风格、字体大小等感到困惑。因此,我们建议您始终认真阅读论文指导方针。这里有很多格式要求。
If there are none, and you are free to choose any, make sure you know the formatting style you are about to use. Look up the latest guidelines of APA, MLA, and Chicago citation styles, choose either of them, and apply the most appropriate one to your text once you've finished writing.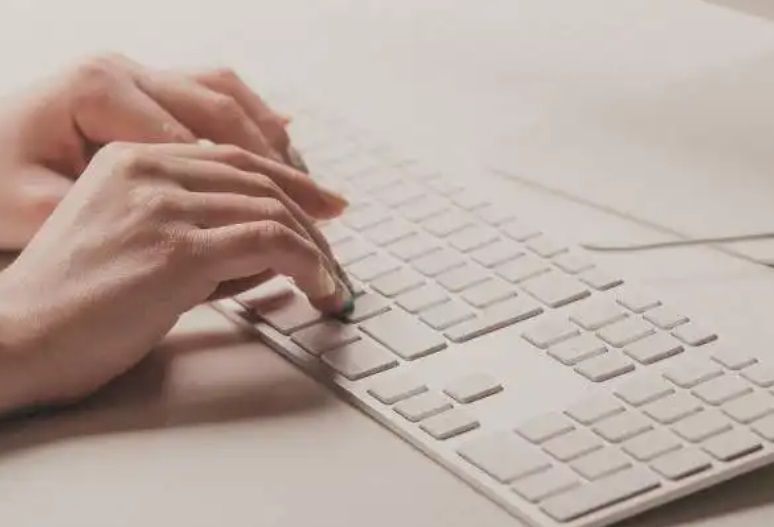 三.scholarship essay example
Prompt:Discuss an accomplishment, event, or realization that sparked a period of personal growth and a new understanding of yourself or others.
"There were only a few minutes to go and our eyes were glued to the screen. On the edge of our seats, clutching whoever happened to be next to us, we watched as the referee blew his whistle and the German players took their free kick. The ball was hit with precision and skill; it flew up over the Swedish players, past their goalie, and was caught safely in the back of the opposing team's net. We all jumped up and screamed, a mixture of German and English, of excitement and relief, of pride and anticipation.
We stood, enraptured, for the last several minutes of the game as Germany kept its 2-1 lead over Sweden. The horde of us, Germans and Americans alike, hugged and cheered and made our way out onto the balcony, where we chanted "Deutschland! Deutschland! Deutschland!" for the whole village, the whole country, the whole world to hear. Never have I felt so accepted while being an outsider, so proud of a country that isn't even mine, so part of something I didn't really belong to.
My German friends didn't care that we were from different countries; they didn't care that we would only be staying for three weeks. They accepted us into their homes and their daily lives, their traditions and their celebrations. In watching that World Cup game, it didn't matter that we were from different places; we were all cheering for the same team. The acceptance I felt in Germany extended beyond that living room. I came to the country on a three week exchange with ten other students from my school.
We each stayed with host families and attended the Wildermuth Gymnasium, which was surprisingly accommodating to a gaggle of loud American teenagers. The teachers were friendly and welcoming, the students treated us like ordinary peers, and even the people I interacted with in public were understanding.
Before coming to Germany I feared judgment based on my level of the language (which is nowhere near as good as the German students' English) and American politics. It was intimidating to be in a country with limited knowledge of the language and the customs, even though everyone was welcoming. People did ask myself and the other students about the US's political climate, but no one blamed us for it. They recognized that we were outsiders, that the place we came from had flaws, and they accepted us anyway.
Since that trip, I've found myself trying to provide that acceptance to people in my own country. For example, I work at a canoe livery and we receive a lot of visitors with limited English. Some of my coworkers will avoid such customers because they don't want to take the time to explain things, to exercise patience with someone who may not understand them. If people had done this to me in Germany, my time there would have been much less enjoyable; in fact, I would have been offended.
那次旅行之后,我发现自己在努力让自己国家的人们接受我。例如,我在一家独木舟制服公司工作,我们接待了很多英语水平有限的游客。我的一些同事会避开这样的客户,因为他们不想花时间解释事情,对可能不理解他们的人锻炼耐心。如果在德国有人这样对我,我在那里的日子就不会那么愉快了;事实上,我会生气的。
So now when someone walks up to me at the livery and asks a question in English that isn't perfect, I smile and welcome them. I take my time to make sure they understand, that they can have a good time, and that they feel accepted. It's a small action, but I know firsthand that it can make a big impact, at my place of work and in the world."
Why This Scholarship Essay Example Worked:
It shares a personal story of realization. Gabby's essay throws us right in the middle of the action in her story, from her perspective. She paints a clear picture of where she is, how she feels, and what her goals were in that moment. She then goes on to explain the unity of the German and American students to introduce other people in the essay. LESSON TO TAKE: When including additional people in an essay, introduce them early on so you can continue telling your story in an organic way.
She reflects on her previous fears and explains how she's moved past those to grow. In the fifth paragraph, Gabby shares how she feared judgment due to her level of the German language and American politics. As Gabby became more familiar with the host families and her German friends, she realizes they accepted her, and she relaxes. LESSON TO TAKE: Sharing a story in sequential order can help illustrate personal growth and how your character changed for the better.
她反思了她之前的恐惧,并解释了她是如何克服这些恐惧成长起来的。在第五段中,Gabby分享了她是如何因为德语水平和美国政治而害怕别人的判断的。随着Gabby越来越熟悉寄宿家庭和她的德国朋友,她意识到他们接受了她,她放松了。经验教训:按顺序分享故事可以帮助说明个人成长以及你的角色是如何变得更好的。
She answers the prompt and demonstrates how she'll put her newfound knowledge in action. Once Gabby realized her German friends and host family accepted her, regardless of her fears, that sparked a realization for her when she returned home to America. Gabby concludes her essay by explaining how she's providing that same acceptance she received in another country to acquaintances and people in her country, to be patient, help them enjoy themselves, and to welcome them. LESSON TO TAKE: Consider concluding your essay with a wrap-up of what you learned, and how you plan to apply that lesson in your life.
Scholarship essays are graded by the judging committee of experts capable of making an unbiased selection of the best paper. Usually, these people are either college teaching staff or members of a certain foundation who set up the scholarship. The process of paper grading requires them to check every paper independently, and only after that, they can decide on the best piece of writing.
奖学金论文由专家评审委员会进行评分,能够公正地选出最好的论文。通常,这些人要么是大学的教学人员,要么是设立奖学金的某个基金会的成员。论文评分的过程要求他们独立检查每一篇论文,只有在那之后,他们才能决定最好的文章。
本站提供留学生dissertation、essay、assignment、personal statement等写作服务,如果有scholarship essay的写作需求,可以在线咨询。