How to make a 5 paragraph essay?Learning how to write five paragraph paper is an essential skill that will come in handy in countless instances. It gives a chance to see what essays should look like, how they should be written, and what structure they should have. Five paragraph essay layouts will prepare you for future more complex works, such as dissertations and thesis. They'll also assist in SAT considerably because flawless essay-writing is one of the most valuable assets there. So, how to write a 5 paragraph essay? This article provides you with relevant writing 5 paragraph essay tips, steps and examples for your reference.
一.how to make a 5 paragraph essay
s it's evident from the name, this essay must have five parts. It doesn't matter what type of paper you've been assigned, persuasive, narrative, argumentative, or others, you should still follow a typical 5 paragraph essay template.
1.Introduction and thesis.
Introduction is the first paragraph of all essays. Present your chosen topic as well as some background here. Don't write too much, though! Remember that five paragraph essay is pretty limited in size. Your introduction shouldn't exceed 10% from the general word count. End introduction with thesis statement, an argumentative central claim that you have to prove in other paragraphs.
引言是所有文章的第一段。在这里展示你选择的主题以及一些背景。不过,不要写太多!记住,五段式文章的篇幅是有限的。你的介绍不能超过一般字数的10%。以主题陈述结束引言,这是一个你必须在其他段落中证明的论证中心主张。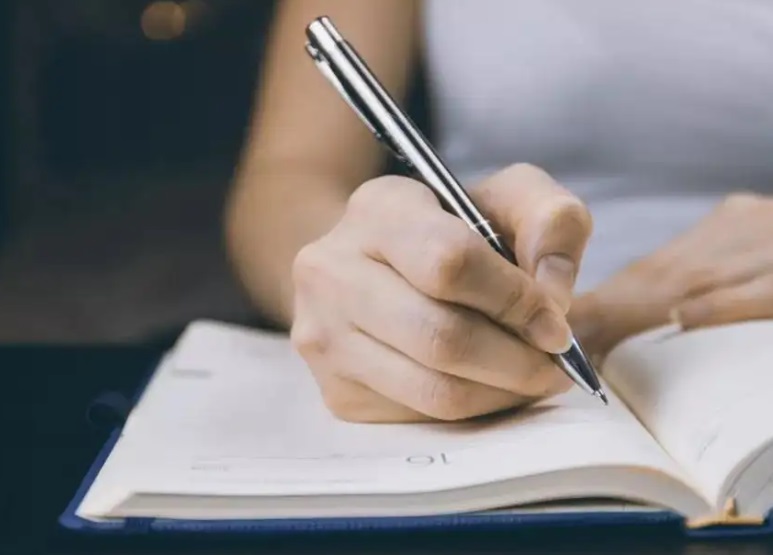 2.Main body.
Since we're talking about five paragraph essay, there should be 3 body paragraphs. Dedicate each one to one specific point. Don't mix ideas, be clear. Create appropriate opening and closing sentences to make good, smooth transitions between paragraphs. For example, don't use direct quotes as the last sentence of paragraph. Instead, create logical links between ideas.
3.Conclusion.
This is a last part of five paragraph essay where you should restate thesis and reinforce your ideas. Don't mention any new facts, just recycle info that was mentioned previously.
二.5 paragraph essay outline
1.Brainstorm ideas.
Consider various spheres of interests, look at available 5 paragraph essay examples. Don't be specific at this stage, just figure out some broad aspects you'd like to write about. Search online forums or discuss it with friends/classmates.
考虑不同的兴趣领域,看看可用的5段式作文的例子。在这个阶段不要详述,只要找出一些你想写的宽泛的方面。搜索在线论坛或与朋友/同学讨论。
2.Choose topic.
There are many 5 paragraph essay topics that you can choose from. Unless you're assigned something specific, feel free to use your imagination. What are you interested in? What would you like to explore? Once you've selected a topic, consider what angle you're going to approach it from. Make notes to make sure nothing is forgotten.
3.Pick sources.
They'll be a support base proving why some ideas are better than others. Choose relevant ones, such as articles from known American academic journals created in the last 10 years. Be prepared to cite every fact that is not common knowledge – it'll strengthen your arguments. Obviously, these rules do not usually apply to narrative essay as the focus there is strictly personal, but everywhere else, proper sources selection is vital.
他们将成为一个支持基地,证明为什么有些想法比其他的好。选择相关的,如美国知名学术期刊近10年的文章。准备好引用每一个非常识的事实——这会加强你的论点。显然,这些规则通常并不适用于记叙文,因为这里的重点是严格的个人,但在其他地方,适当的来源选择是至关重要的。
4.Create an outline.
It might seem like a waste of time but in reality, outlines are crucial, especially if you aren't an experienced writer yet. You have five solid paragraphs to construct, with each of them having to be relevant and well planned. Put down what ideas go where, it'll be a backbone of your essay. Include transitions between paragraphs here as well so you could understand how one idea flows into another.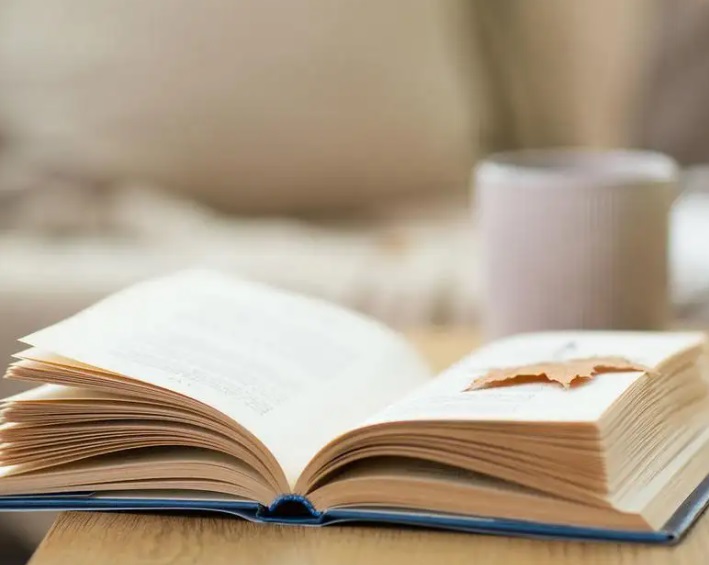 三.5 paragraph essay examples
Here are 2five Paragraph examples:
1.The Writing Styles Of J.K. Rowling And John Green
Prompt:J.K. Rowling and John Green are both very famous authors.
J. K. Rowling and John Green were both creative and outstanding writers. J.K. Rowling is a fiction author while John Green is a realistic fiction author. Both of them had an interesting childhood and career besides their phenomenal style of writing. Green's books reflect most of the troubles he faced in his life; for instance, his novel Turtles All The Way Down showed how he lived in constant fear. On the other hand, J.K Rowling's fiction books showed her dreams, specially the famous book series Harry Potter. In this series, she imagined Harry and his mates on a journey in a supernatural place. Both of them are extraordinary authors. This report will be comparing their early life and childhood, style of writing and career, and their lives after career.
K. j·k·罗琳和约翰·格林都是富有创造力的杰出作家。J.K.罗琳是一位小说作家,而约翰·格林是一位现实主义小说作家。除了非凡的写作风格,他们两人都有一个有趣的童年和事业。格林的书反映了他生活中遇到的大部分麻烦;例如,他的小说《一路下来的乌龟》展示了他是如何生活在不断的恐惧之中的。另一方面,j.k.罗琳的小说展示了她的梦想,特别是著名的系列小说《哈利波特》。在这个系列中,她想象哈利和他的伙伴们在一个超自然的地方旅行。他们都是非凡的作家。这份报告将比较他们的早期生活和童年,写作风格和职业,以及他们的职业生涯之后的生活。
To begin with, J.K. Rowling was born in Yate, Gloucestershire, England on July 31st 1965 to James and Anne Rowling. Joanne had a younger sister Dianne. Joanne attended St Michael's primary school and then moved to Wyedean's school and college. She attended Moray House Teacher Training College in Manchester. After graduating she enrolled in the University of Exeter for BA (Bachelor of Arts) in French and classics. After graduating she moved to London and worked as a researcher and a bilingual secretary for Amnesty International. That was when she wrote a short story titled, what was the Name of that Nymph Again? This was published in the University of Exeter's journal Pegasus. J.K. Rowling's love of writing started when she was five and since then she never failed to pursue her dream of fiction writing. In 1991 Joanne moved to Portugal and taught English as a second language. There she married a T.V. journalist in 1992 and divorced him in 1993, after that she returned with her daughter to Britain. Moreover, John green was born in Indianapolis, Indiana on August 24, 1977 to Mike and Sydney Green. John had a younger brother, William Henry Hank Green. Soon after his birth he and his family moved to Michigan, then to Birmingham, and finally to Orlando. He enrolled in Lake Highland Preparatory school in Orlando, and Indian Springs School in Alabama. John graduated from Kenyon College in 2000 with a double major in English and religious studies. After graduating he worked as a junior at Nationwide Children's Hospital in Columbus, Ohio for a very short time. He was officially a member of University of Chicago Divinity School, but he didn't attend. He wanted to become a religious man, but his experience at the hospital and when he saw how the children suffered from very threatening diseases inspired him to write and later he wrote the book The Fault in Our Stars based on these experiences.
One of the most important things about authors is their styling of writing. John's style of writing is realistic fiction. Green is passionate about people and his stories show the feelings of real people in real situations. John's writing began when he started to write what he felt and what he saw in people. He writes to inspire and influence. John began his career as a publishing assistant and production editor for Booklist, a book review journal in Chicago. Other than reviewing books, john created radio essays. During this time he started writing Looking for Alaska. His first novel looking for Alaska was published in 2005. It was about teen romance he was inspired by his own experience at his school, Indian Springs. In 2012, the novel reached the New York Times Best Seller list for children's works. His second novel, An Abundance of Katherines, it was released in 2006. It is a young adult novel, about equations the main character uses to simplify his romantic relationship. Furthermore, J.K. Rowling's style of writing is fiction. Joanne uses her imagination and dreams and puts it in a story. While on a journey from Manchester to London, Rowling started writing the first Harry Potter book. When she moved to Scotland next to her sister Dianne, were she was in a bad situation with no job, Joanne started writing again was the only passion left for her. By 1995 she finished the manuscript of Harry Potter and The Philosopher's Stone, after being rejected by 12 publishers, finally Barry of Bloomsbury agreed to edit and publish her book. After sometime Joanne started planning the life of Harry Potter, his school Hogwarts School and his friends, Hermione Granger, Ron Weasley. She came out with the book in 1998, Harry Potter and the Chamber of Secrets. Much like the one before, the book was very well received.
Finally, this paragraph will compare their lives after their careers. John got married to Sarah Urist on May 21st 2006 she was a museum tutor before she started her own web series, The Art Assignment. They have two children their son Henry Green was born on January 20, 2010 and daughter Alice Green was born on June 3, 2013. Green has been diagnosed with obsessive-compulsive disorder, and has discussed his struggles for people to be aware of this illness on his YouTube channel. On the other hand, Joanne got married to a Portuguese journalist on October 16th 1992. The following year, they had a baby girl. However, the two last long together and separated on November 17, 1993. She divorced on August 1994. In 2001, she got married for the second time to Neil Michael Murray. The couple was blessed with a son David and daughter Mackenzie.
In conclusion, J.K. Rowling and John Green are both famous authors. J.K. Rowling and John Green were both creative writers. J.K. Rowling is a fiction author while John Green is a realistic fiction author. They both had a difficult life but an amazing career. This report discussed their lives, careers, and lives after careers. Both J.K. Rowling and John Green are intelligent writers and they influence people with their writing although both of them use different styles.
2.Infectious Disease: Consequences Of Traveling During An Outbreak
Prompt:Travel is a major factor when it comes to the spread of infectious diseases.
Throughout history, there have been many examples of why traveling and migration have played a major factor in spreading very infectious diseases. In this essay, I'll be explaining the consequences of traveling during an outbreak, how it relates to our world right now during the COVID-19 pandemic, and the history and examples of previous pandemics to support my claims.
The consequences of traveling during an outbreak are beyond the person traveling. It can also affect the destination's population, ecosystem, etc., and cause the disease to spread further. In the past when humans traveled and explored the world, they brought their genetic makeup, immunity from past infections, cultural preferences, customs, behavioral patterns, among other things to the place they landed on. Microbes, animals, and other biologic life also accompanied them. This means that diseases that a certain group of people are immune to can also be brought to the place traveling and be transferred to the second group of people that haven't built up immunity to it yet. This will lead to many members of that second group getting the same disease. Because of their weak immunity to it, it'll be harder for them to recover from it and many would die because of that. In the next paragraph, I'll explain examples of this exact situation in the past.
In the past, there have been many cases where outbreaks have started when people began to travel. One example is when Europeans came to America and smallpox and measles ravaged Native American communities. As I explained before, the travelers (Europeans) had built up an immunity to those diseases before coming to the Western Hemisphere, so when they made contact with the new group of people (the Natives), they had no immunity to it. Which led to more than 70 percent of the Native population dying throughout the Americas. Even a century after their initial contact with Europeans, different groups of Natives were becoming infected. The spread usually stayed in one area around New York, but during the years 1756-57, it spread to Ohio Valley. This was because Native fighters that were recruited to fight for the French against the British during the Seven Years' War contracted the virus. When they came back they infected their communities. Another example is the Native Hawaiians when Captain Cook came. His crew brought things like STD's which spread quickly. There was also a plague in 1803 that is thought to be yellow fever. It killed up to 175,000 Hawaiians which split their population in half. In 1848, measles and pertussis made their way to Hawai'i via missionary ships, killing another quarter of the population. By 1920, after multiple waves of diseases, there were less than 24,000 Hawaiians.
在过去,有许多病例是在人们开始旅行时爆发的。一个例子是,当欧洲人来到美洲时,天花和麻疹肆虐了美洲原住民社区。正如我之前所解释的,旅行者(欧洲人)在来到西半球之前已经对这些疾病建立了免疫力,所以当他们与新群体(土著人)接触时,他们对这些疾病没有免疫力。这导致了美洲70%以上的土著人口死亡。即使在他们与欧洲人初次接触一个世纪后,不同的土著群体也被感染了。这种病毒通常只在纽约附近的一个地区传播,但在1756年至1757年期间,它蔓延到了俄亥俄谷。这是因为在"七年战争"期间,为法国与英国作战而招募的土著战士感染了这种病毒。当他们回来时,他们感染了他们的社区。另一个例子是库克船长来的时候夏威夷土著人。他的船员带来了传播迅速的性病。1803年还发生过一场被认为是黄热病的瘟疫。它杀死了多达17.5万夏威夷人,将他们的人口一分为二。在1848年,麻疹和百日咳通过传教士的船来到夏威夷,杀死了另外四分之一的人口。到1920年,经过多次疾病的侵袭,夏威夷人口不足24,000人。
Bringing it back to the Hawai'i we live in now, we have 17 deaths from the Corona Virus pandemic, which is a lot less than other states in America. This is because of the precautions that our government and Governor Ige put into place. Some major factors that helped us keep our deaths and cases low (compared to other places) are the stay-at-home order and the 14-day mandatory quarantine when you arrive in the islands. The mandatory quarantine was the first of its kind when introduced in the United States. It helps with traveling because, in 14 days, that's usually when you're able to see if you have symptoms or not. And if you're asymptomatic then you'll have testing done in that time.
In conclusion, when you look through history compared to now, you'll find many reasons why traveling during outbreaks is bad and the impact that it has on others. Luckily, it seems like we've learned a bit from the past, and now that it's repeated itself, it seems like most places are starting to learn and take the correct precautions to prevent more people from dying.
These seem like different essay types, but they all have one major similarity: structure. Being representatives of five paragraph essay, they all follow identical writing rules. To succeed in academic work, you have to learn them by heart.
这些似乎是不同的文章类型,但它们都有一个主要的相似之处:结构。作为五段式文章的代表,他们都遵循相同的写作规则。要想在学术上取得成功,你必须把它们背下来。
本站提供留学生dissertation、essay、assignment、personal statement等写作服务,如果有scholarship essay的写作需求,可以在线咨询。