How to write a conclusion for an essay?Writing an essay is not an easy task. It requires endurance, a lot of effort and time, as well as patience. You know exactly what a conclusion is. It is the part of the essay that is sometimes the biggest challenge for students. That's why many of them are interested in how to write conclusion?This article provides you with relevant writing a conclusion for an essay tips, steps and examples for your reference.
一.what is a conclusion for an essay
Without a doubt, most of us know what a conclusion in a typical paper stands for, yet not many students know what has to be included and how exactly it must be approached. The thing is that the standard definition of any conclusion type will tell you that it stands for something at the end of your writing. Still, it must be noted that your conclusion is also a summary of what you have learned and the listing of outcomes that you have achieved as a result of some research.
毫无疑问,我们大多数人都知道一篇典型论文的结论代表着什么,但没有多少学生知道必须包含什么,以及如何准确地处理它。问题是,任何结论类型的标准定义都会告诉你,它在你写作的结尾代表着什么。不过,必须指出的是,你的结论也是对你所学到的知识的总结,以及你通过一些研究取得的成果的列表。
Include a powerful concluding statement, which must reflect the essence and the topic of your paper. Since the majority of college professors will take a close look at your conclusion of an essay, they will evaluate your unique opinion, fair judgment, unbiased attitude, some suggestions, literary devices, or your position that you could work out with the help of logical reasoning or the key facts that have been pointed out in your paper.
Speaking of the length of the conclusion, there are no rules that determine its correctness. In general, your conclusion should be concise and clear and convey the main idea of your essay. It is known that the conclusions should be about 10% of the total volume of your essay. It is one of the main secrets of how to write a conclusion without unnecessary emotions.
The conclusion emphasizes the main points in your work. Thanks to it, you can prove to your readers that your academic papers are really important and relevant. The conclusion should always answer a single question: "So what?"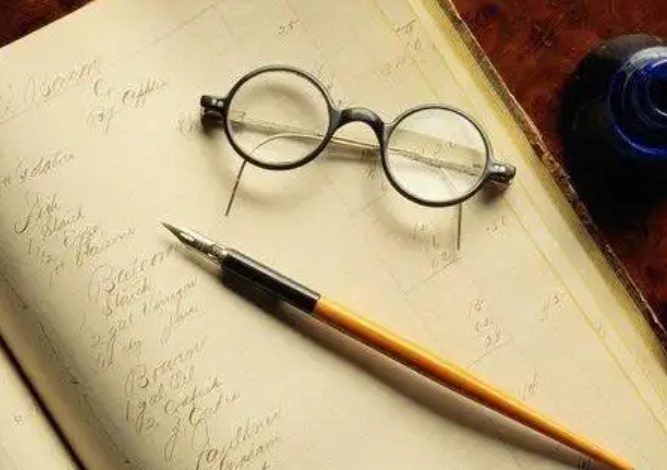 二.how to write a conclusion for an essay
1.How to Conclude an Essay Paragraph Outline Structure
Starting your conclusion paragraph, remember to make a brief outline structure in your mind before you write any sentence. Do not forget that keeping things within 10% of your text is not that easy. For example, if you have to write something with a 1600 words limit, then your conclusion part will be around 160 words only. Since it is quite difficult to fit all your thoughts, we decided to provide an outline structure that will help you see what must be included.
(1).Start with the crucial points of your essay. You can turn to your original outline or the task guidelines to see why it matters and what must be accomplished.
(2).Provide some importance of your subject in a practical scenario. For example, dealing with a Mechanical Engineering essay, you can provide some examples that will add life to your writing by making things relevant.
(3).Connect your conclusions with the topic paragraphs or continue where you have left off in the paragraphs that come before your conclusion part. While this trick may seem rather simple as you think about how to end an essay, it will add a logical continuation to your paper.
(4).Do not just summarize your writing but continue with a clever synthesis of things that you have learned. You can even link all your topic sentences and key statements in your conclusion part.
(5).Provide something unusual without introducing any new ideas by stating what you have discovered and how it can be helpful. It will add more meaning to your written assignment.
(6).Add some challenges to your writing by offering your audience to explore the topic. Make a call-to-action sentence, which always works, especially with socially-driven papers.
(7).Talk about why your paper is relevant today and what else could be explored.
(8).Pose a question to your readers and provide something valuable they can think about.
(9).Speaking of how to write the last sentence of an essay, you can ask yourself a question about what is the most important part of your work and provide your answer as the final sentence.
The tips above will provide you with the general structure that might fit within the majority of college essay topics. Of course, you may alternate what comes first for your particular case, yet it is recommended to keep within these guidelines and re-reading your assignment to determine that you have not made a mistake while learning how to write a conclusion for an essay.
以上的建议将为你提供适合大多数大学论文主题的一般结构。当然,你可以根据你的具体情况来改变什么先来,但我们建议你遵循这些指导方针,并重新阅读你的作业,以确定你没有犯错误,而学习如何写一篇文章的结论。
2.How to Conclude Different Types of Essays
You might be wondering whether argumentative or analytical essays will have the same ending as you have made it to this paragraph. Of course, it will always depend on your grading rubric and the guidelines from your professor, yet some rules still apply. See these examples as you think of how to write an essay correctly:
(1).Compare & Contrast Essay.
Place emphasis on similarities and differences by highlighting what has surprised you and what was out of the ordinary. Provide some thoughts and history as to why you think it is so or what you have discovered regarding the underlying reasons.
通过突出让你感到惊讶和与众不同的东西来强调相似和不同之处。提供一些想法和历史,说明为什么你认为是这样的,或者你发现了什么潜在的原因。
(2).Descriptive Writing.
Use descriptive imagery and keep things emotional by summing up your ideas. Cover the most critical issues and provide a thought-provoking final bit to leave a good impression.
(3).Personal Essay.
Create a classic sense of reading a book by linking to your thesis part and recall the most powerful moment in simpler terms.
(4).Informative / Argumentative Writing.
Provide synthesis instead of a summary. When talking about your major facts and statements, reply to the question as to what difference does it make and what makes it matter to you and the others.
(5).Narrative Essay Conclusion.
Talk about the lessons that have been learned with a moral conclusion.
(6).Lab Reports Conclusion.
Describe the goals and the outcomes, talk about whether your methods have been successful, analyze the final data that has been received.
(7).Research Paper Conclusion.
Provide your thesis explanation in simpler terms and summarize the key ideas. Next, show why your work matters and how exactly, suggest some further research or make a call-to-action.
Most importantly, it has to be engaging and simple enough. Approach writing a conclusion as a short synthesis of all the most important things. Do it in a format as if you were to write a mini version of your college essay!
最重要的是,它必须足够吸引人且足够简单。总结的方法是将所有最重要的内容简短地综合起来。用一种你要写大学论文的迷你版的格式写!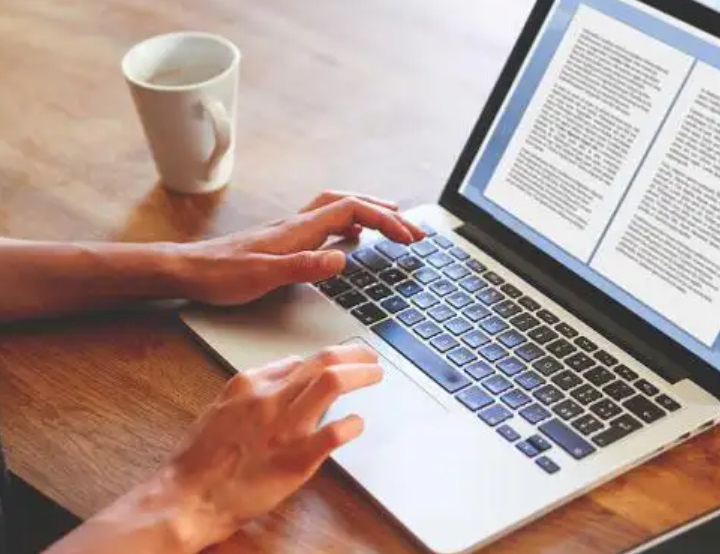 三.conclusion sentence examples for essays
Finding the right words to start a conclusion may seem like rocket science to some college students, especially as we all feel exhausted by the time we reach the final part, yet one should not despair because you only have to implement one of the helpful strategies to get things done. Here are some conclusion examples to consider:
找到合适的词开始一个结论可能看起来像火箭科学一些大学生,特别是当我们都感到筋疲力尽的时候我们到达最后一部分,但是我们不应该绝望,因为你只需要实现一个有用的策略来完成任务。以下是一些需要考虑的结论示例:
Predict Things to Come.
Think about something that may inspire your readers as you close down your paper. It may be approached just like a good movie's ending when they propose you to take a look into the future. It works the same way with your paper because any "will be relevant even in ten years" sentence might make sense if you make a clever assumption. For example, when you are dealing with special education of middle school children:
"Separating children with special needs from the rest of the class is not always a good strategy, which can be seen by many mixed classrooms where the children have learned more about responsibility. Such an approach is also a good way to bring up responsible citizens and inspire the youngsters to explore this subject more with each other and the family members. If we want to change the attitude to people with special needs, we must let our children be the ones who make a positive change by letting everyone feel equal."
Mimic Your Introductory Paragraph Writing.
This one may sound a bit tricky, yet do not let it frighten you! All you have to do is echo your first paragraph and create a logical full-circle completion. Here is how our conclusion sample would look in practice for Psychoacoustics paper:
"Introduction: Studying neural acoustics has been quite difficult for me when I started. My role as a sound engineer has always been limited to dubbing work and simple TV shows. Not knowing much about how the perception of sounds worked, I have entered this interesting college course purely out of curiosity. It has taught me a lot and has made me see that I must be responsible for the sound quality that I produce.
Conclusion: It is never easy to start with something new, which is why we must challenge ourselves as it is the only way to learn and develop. As a sound engineer, I could learn a lot and become more open-minded in the perception of sound in any kind of work that I take. My initial curiosity has helped me to become a responsible person and a better professional who works hard to deliver only the best."
Adding More Emphasis.
In some cases, as you think about how to make a good conclusion even better, you can approach your main thesis and thoughts from a different angle. Taking our previous topic samples, we see the following:
"Even though Psychoacoustics represents an interesting field of science, it is not a subject that anyone can handle. It took me a while to understand all the physical principles and mental aspects that a sound sculptor must take. One must enter a very different mindset and become responsible as one learns. It will always depend on your professional background and how you approach the science of sounds. Entering this course purely on enthusiasm has helped me to leave my comfort zone of being a sound engineer and start learning."
The Final Reinforcement.
Also known as the "clincher sentence", it is what helps students to reinforce the main essay idea by adding some twist to the writing or food for thought. It is safe to say that it works exactly the same way as your hook sentence for an introduction paragraph where you make your readers inspired and interested enough to continue reading. The purpose here is to keep your readers interested, which is why this sentence can be either at the very beginning of your conclusion paragraph or closer to the end. It must show a sense of being complete.
Likewise, you can add a famous quote for your essay conclusion or place a rhetorical question, especially when talking about controversial, environmental, or social issues.
When writing a conclusion, do not forget that it is not a repetition of your introduction. Introduction and conclusion are different parts of an essay that require different approaches to writing them. No need to repeat the same information over and over again. Summarize your arguments and combine them into a logical chain that will affect your readers' minds and interest them.
当写结论时,不要忘记它不是对你的介绍的重复。引言和结论是一篇文章的不同部分,需要不同的写作方法。没有必要一遍又一遍地重复相同的信息。总结你的论点,并将它们组合成一条逻辑链,这将影响你的读者的思想和兴趣。
Combine the main ideas of your paragraphs to create a dynamic conclusion. Do not divide them, but on the contrary, supplement them with a strong argument that will give a taste of completeness and conciseness.
New arguments are taboo. Do not add new content or information, as your conclusion should be the result of information that has already been mentioned in your essay. Your conclusion is a place to think and summarize your arguments, not to provide new information.
新的争论是禁忌。不要添加新的内容或信息,因为你的结论应该是在你的文章中已经提到的信息的结果。你的结论是一个思考和总结你的论点的地方,而不是提供新的信息。
本站提供留学生dissertation、essay、assignment、personal statement等写作服务,如果有scholarship essay的写作需求,可以在线咨询。