How to write an argumentative essay?Writing an argumentative essay means fashioning a coherent set of ideas into an argument. Because essays are essentially linear—they offer one idea at a time—they must present their ideas in the order that makes most sense to a reader. Successfully structuring an essay means attending to a reader's logic. This article provides you with relevant preparations, steps and examples on how to write an argumentative essay for your reference.
一、What to consider before writing an argumentative essay
A typical essay contains many different kinds of information, often located in specialized parts or sections. Even short essays perform several different operations: introducing the argument, analyzing data, raising counterarguments, concluding. Introductions and conclusions have fixed places, but other parts don't. Counterargument, for example, may appear within a paragraph, as a free-standing section, as part of the beginning, or before the ending. Background material (historical context or biographical information, a summary of relevant theory or criticism, the definition of a key term) often appears at the beginning of the essay, between the introduction and the first analytical section, but might also appear near the beginning of the specific section to which it's relevant.
It's helpful to think of the different essay sections as answering a series of questions your reader might ask when encountering your thesis. (Readers should have questions. If they don't, your thesis is most likely simply an observation of fact, not an arguable claim.)
"What?" The first question to anticipate from a reader is "what": What evidence shows that the phenomenon described by your thesis is true? To answer the question, you must examine your evidence, thus demonstrating the truth of your claim. This "what" or "demonstration" section comes early in the essay, often directly after the introduction. Since you're essentially reporting what you've observed, this is the part you might have most to say about when you first start writing. But be forewarned: it shouldn't take up much more than a third (often much less) of your finished essay. If it does, the essay will lack balance and may read as mere summary or description.
"How?" A reader will also want to know whether the claims of the thesis are true in all cases. The corresponding question is "how": How does the thesis stand up to the challenge of a counterargument? How does the introduction of new material—a new way of looking at the evidence, another set of sources—affect the claims you're making? Typically, an essay will include at least one "how" section. (Call it "complication" since you're responding to a reader's complicating questions.) This section usually comes after the "what," but keep in mind that an essay may complicate its argument several times depending on its length, and that counterargument alone may appear just about anywhere in an essay.
"Why?" Your reader will also want to know what's at stake in your claim: Why does your interpretation of a phenomenon matter to anyone beside you? This question addresses the larger implications of your thesis. It allows your readers to understand your essay within a larger context. In answering "why", your essay explains its own significance. Although you might gesture at this question in your introduction, the fullest answer to it properly belongs at your essay's end. If you leave it out, your readers will experience your essay as unfinished—or, worse, as pointless or insular.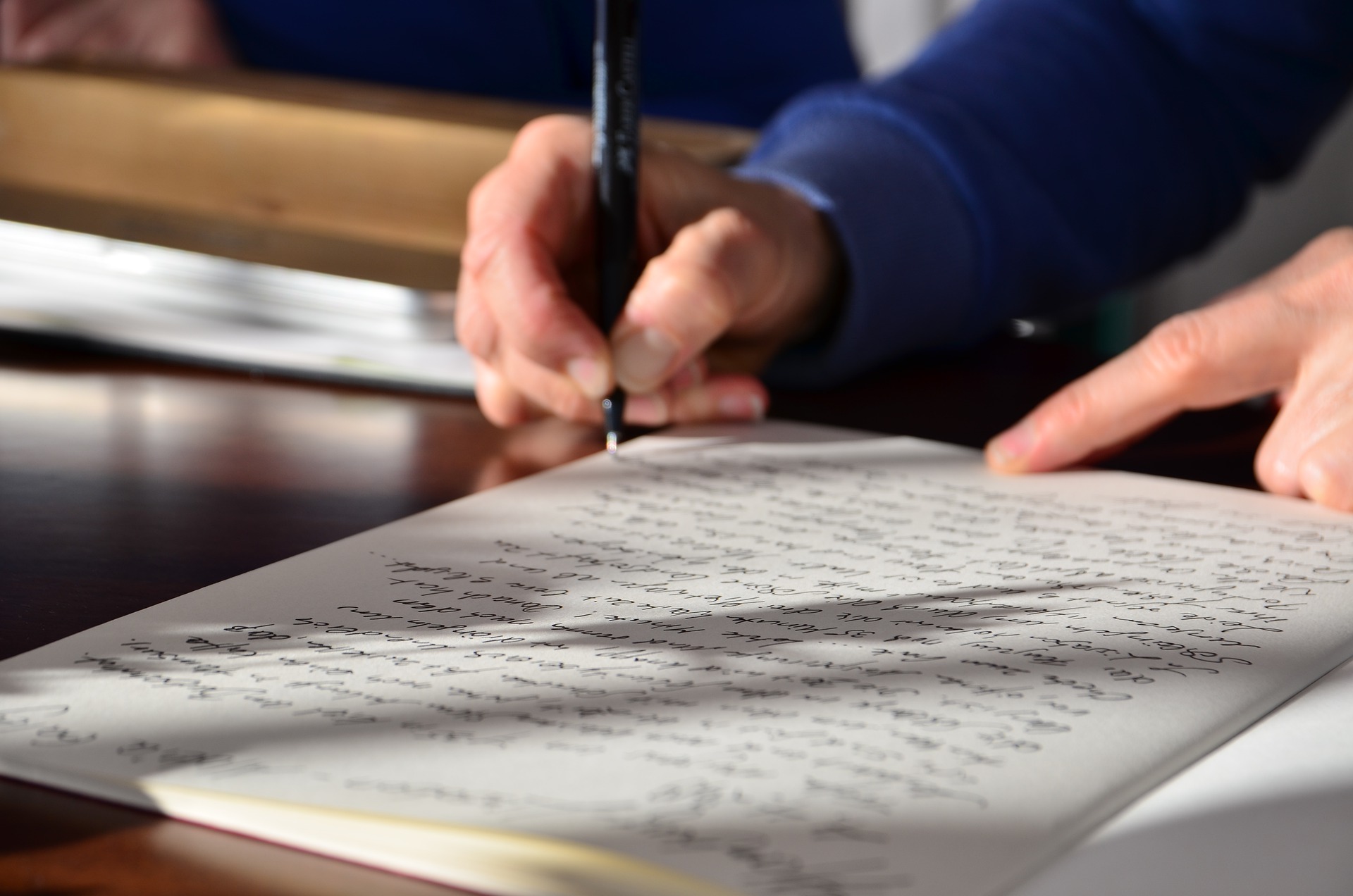 二、Steps to write a successful argumentative essay
When you're writing a persuasive essay, you need more than just an opinion to make your voice heard. Learn what elements every argumentative essay should include and how to structure it depending on your audience in this easy step-by-step guide.
当你在写一篇有说服力的文章时,你需要的不仅仅是一个观点来让别人听到你的声音。 在这个简单的循序渐进的指南中,学习每一篇议论文应该包括什么元素,以及如何根据你的读者来组织它。
1. Argumentative essays should have a straightforward structure so they are easy for readers to follow. The goal of an argumentative essay is to clearly outline a point of view, reasoning, and evidence. A good argumentative essay should follow this structure:
议论文应该有一个简单明了的结构,这样读者才容易理解。 议论文的目标是清晰地概述观点、推理和证据。 一篇好的议论文应该遵循这个结构
2. Introductory paragraph. The first paragraph of your essay should outline the topic, provide background information necessary to understand your argument, outline the evidence you will present and states your thesis.
介绍性的段落。 你的文章的第一段应该概述主题,提供必要的背景信息来理解你的论点,概述你将提出的证据和陈述你的论点.
3. The thesis statement. This is part of your first paragraph. It is a concise, one-sentence summary of your main point and claim.
论文语句。 这是你第一段的一部分。 它简明扼要,用一句话概括你的主要观点和主张.
4. Body paragraphs. A typical argumentative essay comprises three or more paragraphs that explain the reasons why you support your thesis. Each body paragraph should cover a different idea or piece of evidence and contain a topic sentence that clearly and concisely explains why the reader should agree with your position. Body paragraphs are where you back up your claims with examples, research, statistics, studies, and text citations. Address opposing points of view and disprove them or explain why you disagree with them. Presenting facts and considering a topic from every angle adds credibility and will help you gain a reader's trust.
主体段落。 一篇典型的议论文包括三个或更多的段落来解释为什么你支持你的论点。 每个主体段落应该包含一个不同的观点或证据,并包含一个主题句,清晰扼要地解释为什么读者应该同意你的立场。 主体段落是你用例子、研究、统计、研究和文本引用来支持你的观点的地方。 阐述相反的观点并反驳他们或解释你不同意他们的原因。 陈述事实,从各个角度考虑话题,会增加可信度,帮助你赢得读者的信任.
5. Conclusion. One paragraph that restates your thesis and summarizes all of the arguments made in your body paragraphs. Rather than introducing new facts or more arguments, a good conclusion will appeal to a reader's emotions. In some cases, writers will use a personal anecdote explaining how the topic personally affects them.
结论。 用一段话重申你的主题,并总结你主体段落中的所有论点。 一个好的结论会吸引读者的情感,而不是引入新的事实或更多的论据。 在某些情况下,作者会用自己的轶事来解释这个话题对自己的影响。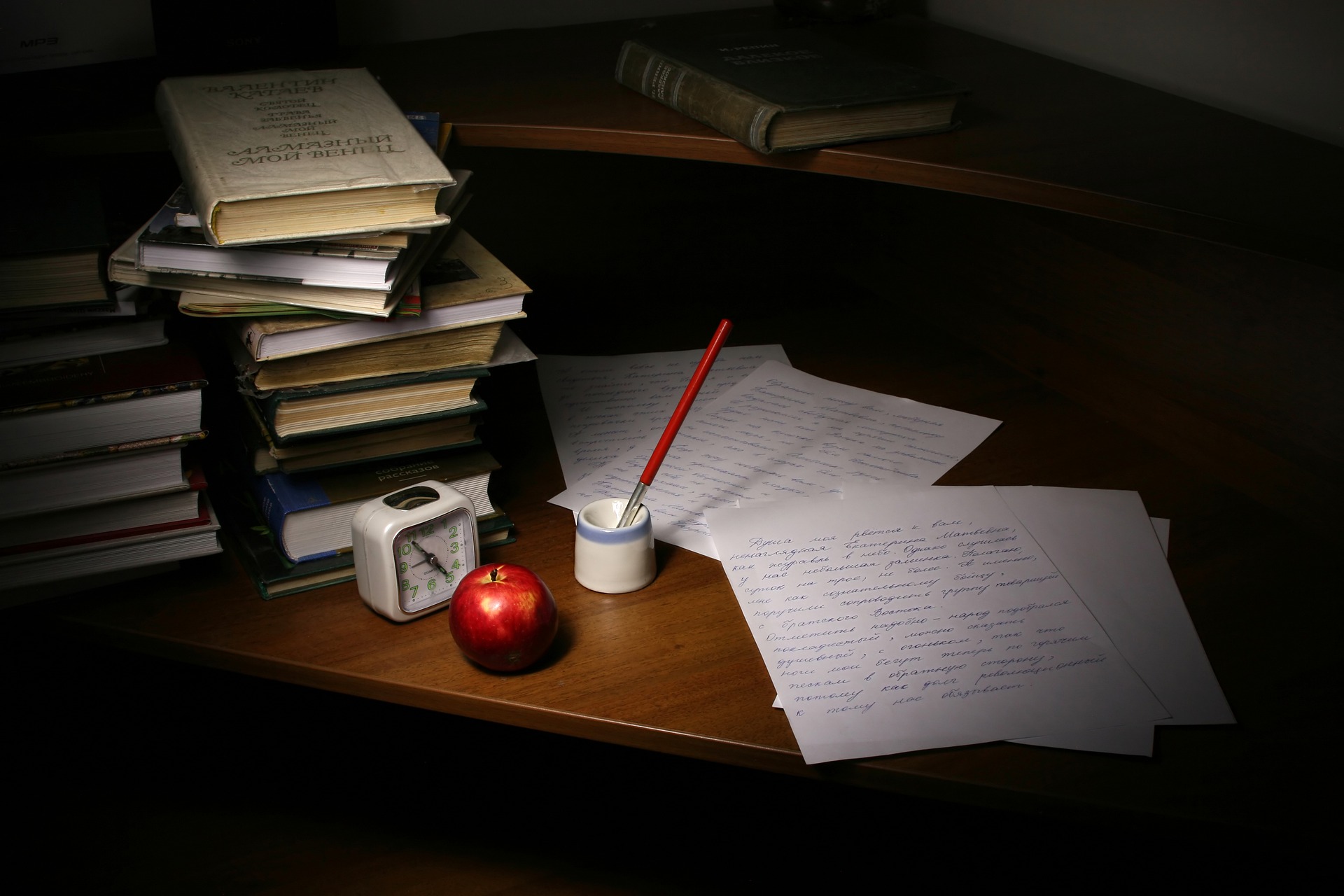 三、Argumentative essay example and analysis
As college sports continue to be hugely popular and the National Collegiate Athletic Association (NCAA) brings in large amounts of revenue, people have revived the debate on whether college athletes should get paid.
There are many ways payments could work. They could be in the form of a free-market approach, where athletes are able to earn whatever the market is willing to pay them, it could be a set amount of money per athlete, or student athletes could earn income from endorsements, autographs, and control of their likeness, similar to the way top Olympians earn money.
Proponents of the idea believe that, because college athletes are the ones who are training, participating in games, and bringing in audiences, they should receive some sort of compensation for their work. If there were no college athletes, the NCAA wouldn't exist, college coaches wouldn't receive there (sometimes very high) salaries, and brands like Nike couldn't profit from college sports. In fact, the NCAA brings in roughly $1 billion in revenue a year, but college athletes don't receive any of that money in the form of a paycheck. Additionally, people who believe college athletes should be paid state that paying college athletes will actually encourage them to remain in college longer and not turn pro as quickly, either by giving them a way to begin earning money in college or requiring them to sign a contract stating they'll stay at the university for a certain number of years while making an agreed-upon salary.
Supporters of this idea point to Zion Williamson, the Duke basketball superstar, who, during his freshman year, sustained a serious knee injury. Many argued that, even if he enjoyed playing for Duke, it wasn't worth risking another injury and ending his professional career before it even began for a program that wasn't paying him. Williamson seems to have agreed with them and declared his eligibility for the NCAA draft later that year. If he was being paid, he may have stayed at Duke longer. In fact, roughly a third of student athletes surveyed stated that receiving a salary while in college would make them "strongly consider" remaining collegiate athletes longer before turning pro.
Paying athletes could also stop the recruitment scandals that have plagued the NCAA. In 2018, the NCAA stripped the University of Louisville's men's basketball team of its 2013 national championship title because it was discovered coaches were using sex workers to entice recruits to join the team. There have been dozens of other recruitment scandals where college athletes and recruits have been bribed with anything from having their grades changed, to getting free cars, to being straight out bribed. By paying college athletes and putting their salaries out in the open, the NCAA could end the illegal and underhanded ways some schools and coaches try to entice athletes to join.
People who argue against the idea of paying college athletes believe the practice could be disastrous for college sports. By paying athletes, they argue, they'd turn college sports into a bidding war, where only the richest schools could afford top athletes, and the majority of schools would be shut out from developing a talented team (though some argue this already happens because the best players often go to the most established college sports programs, who typically pay their coaches millions of dollars per year). It could also ruin the tight camaraderie of many college teams if players become jealous that certain teammates are making more money than they are.
They also argue that paying college athletes actually means only a small fraction would make significant money. Out of the 350 Division I athletic departments, fewer than a dozen earn any money. Nearly all the money the NCAA makes comes from men's football and basketball, so paying college athletes would make a small group of men--who likely will be signed to pro teams and begin making millions immediately out of college--rich at the expense of other players.
Those against paying college athletes also believe that the athletes are receiving enough benefits already. The top athletes already receive scholarships that are worth tens of thousands per year, they receive free food/housing/textbooks, have access to top medical care if they are injured, receive top coaching, get travel perks and free gear, and can use their time in college as a way to capture the attention of professional recruiters. No other college students receive anywhere near as much from their schools.
People on this side also point out that, while the NCAA brings in a massive amount of money each year, it is still a non-profit organization. How? Because over 95% of those profits are redistributed to its members' institutions in the form of scholarships, grants, conferences, support for Division II and Division III teams, and educational programs. Taking away a significant part of that revenue would hurt smaller programs that rely on that money to keep running.
While both sides have good points, it's clear that the negatives of paying college athletes far outweigh the positives. College athletes spend a significant amount of time and energy playing for their school, but they are compensated for it by the scholarships and perks they receive. Adding a salary to that would result in a college athletic system where only a small handful of athletes (those likely to become millionaires in the professional leagues) are paid by a handful of schools who enter bidding wars to recruit them, while the majority of student athletics and college athletic programs suffer or even shut down for lack of money. Continuing to offer the current level of benefits to student athletes makes it possible for as many people to benefit from and enjoy college sports as possible.
Analysis
This argumentative essay follows the Rogerian model. It discusses each side, first laying out multiple reasons people believe student athletes should be paid, then discussing reasons why the athletes shouldn't be paid. It ends by stating that college athletes shouldn't be paid by arguing that paying them would destroy college athletics programs and cause them to have many of the issues professional sports leagues have.
What this essay does well:
Both sides of the argument are well developed, with multiple reasons why people agree with each side. It allows readers to get a full view of the argument and its nuances.
Certain statements on both sides are directly rebuffed in order to show where the strengths and weaknesses of each side lie and give a more complete and sophisticated look at the argument.
How this essay could be improved:
Using the Rogerian model can be tricky because oftentimes you don't explicitly state your argument until the end of the paper. Here, the thesis doesn't appear until the first sentence of the final paragraph. That doesn't give readers a lot of time to be convinced that your argument is the right one, compared to a paper where the thesis is stated in the beginning and then supported throughout the paper. This paper could be strengthened if the final paragraph was expanded to more fully explain why the author supports the view, or if the paper had made it clearer that paying athletes was the weaker argument throughout.
As an international student, argumentative essay is what every student encounters and it is usually in the form of coursework. Its mind-mapping process and essay structure is significantly different than what most students are used to when writing articles in China. So, hope the skills and tips provided in this article supports your argumentative essay writing and you can easily get an A in every essay!
本站提供留学生dissertation、essay、assignment、personal statement等写作服务,如果有scholarship essay的写作需求,可以在线咨询。