How to write an essay outline? An outline should represent a guide that specifies what tasks have to be fulfilled in order to achieve academic goals. It aims to determine what ideas and concepts are obligatory for addition to one's paper. In the sections below, you will find brief explanation of what is expected in excellent essay paper outline and how to organize it correctly. This article provides you with relevant writing essay outline tips, steps and examples for your reference.
一.what is an essay outline
essay outline has general purpose of keeping student focused on proposed topic, so no time is wasted and no extra ideas are introduced in progress. Planning thesis academically enables collecting required data and getting it organized scientifically in more logical and structured way. Paper draft serves as guideline that helps to achieve goals and connect arguments to main thesis. An outline helps to avoid confusion and repetition as lengthy paper is brought together.
论文结构的一般目的是保持学生集中在提议的主题,所以没有时间是浪费的,没有额外的想法是在进行中介绍。从学术上规划论文可以收集所需的数据,并以更有逻辑性和结构化的方式将其科学地组织起来。论文初稿是实现目标的指导,是将论点与主题联系起来的指导。提纲有助于避免冗长的论文带来的混乱和重复。
Additionally, when essay proposal outline is submitted to college or university professor, majority of young scientists have to work with a sketch that reveals topic and general ideas. Once composed correctly, it serves a role of proposal for overall assignment.
Different university professors in the United States may follow different essay structure outline, yet in majority of cases common structure consists of five sections like in general scientific paper, consisting of intro, detailed literature review, methodology, analysis of presented data, and conclusion paragraph.
不同的大学教授在美国可能遵循不同的论文结构大纲,但在大多数情况下,共同的结构包括五个部分,像在一般的科学论文,包括介绍,详细的文献综述,方法学,分析提出的数据,和结论段。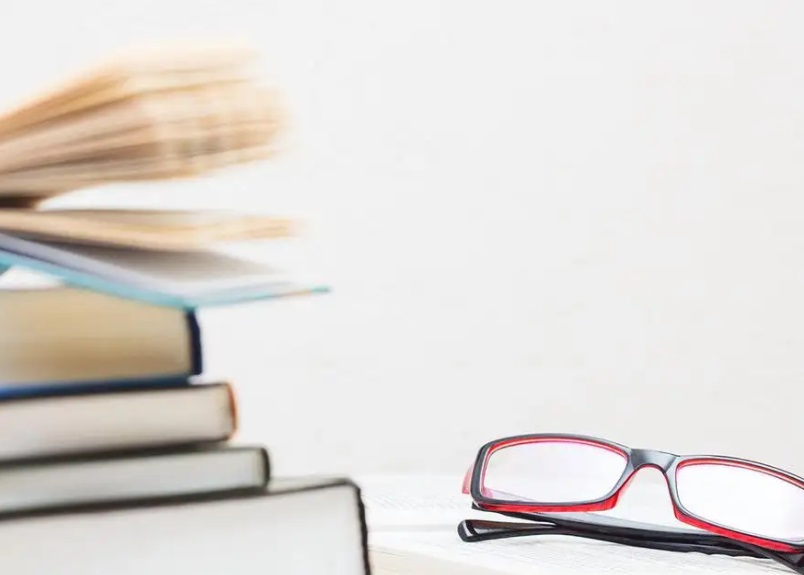 二.how to write an essay outline
Basically the outlining must include all the necessary details of your whole essay in a short and coherent manner. It should be comprehensive while remaining brief. Students and writers must acquire this skill with practice and knowledge. We will take you on a small journey of this process!
Step 1: Research and preparation.
The first step in any assignment must be your research. You should go through your guidelines carefully and strictly follow them. Find the right resources for your paper, do a survey, field research or lab experiment, check word limit, essay format, number of resources, and citation style.
任何任务的第一步都必须是你的研究。你应该仔细阅读指导方针,并严格遵守。为你的论文找到合适的资源,做一个调查,实地研究或实验室实验,检查字数限制,论文格式,资源数量和引用风格。
Step 2: Think about the topic.
You will be provided with a topic, or ability to choose among some options. Research may give some bright ideas that you would like to use. Try to select the best one to work on.
Step 3: Find the purpose.
Usually, you know the purpose of your assignment, but it is easy to forget that in the flow. Figure out your purpose beforehand — prove something or prepare a report.
Step 4: Know your audience.
Audience plays an important role in outline essay. We would suggest you recognize a purpose of an assignment intended for business professionals, colleagues, classmates or general population. Being aware the audience helps to create a needed effect, choose correct terminology, appropriate title for an essay etc.
The kind of terminology you use;
Good titles for essays;
The style and essay structure;
The kind of resources you do research from;
If you need to convince or not your readers;
The reaction that you will receive after they read your paper
Step 5: Compile your thesis.
If you understand all these steps above, it means you are ready to complete a paper that will get you the highest grade. It is time to get down to work. Start with a thesis statement. It should be written in a separate paragraph. It basically tells everybody what your paper is going to be about and its purpose.
如果你理解了上面的所有步骤,这意味着你已经准备好完成一篇能让你得到最高分的论文了。该认真工作了。以主题陈述开始。它应该写在一个单独的段落。它基本上告诉每个人你的论文要写什么和它的目的。
三.essay outline example
The major goal of essay plan is to frame your future work and maintain proper flow. As a rule, essay outline consists of three parts which are typical for any paper: introduction, body and conclusion. Aiming to give you an idea of how to write an outline for an essay, we created a template, which is in line with the requirements in most US universities: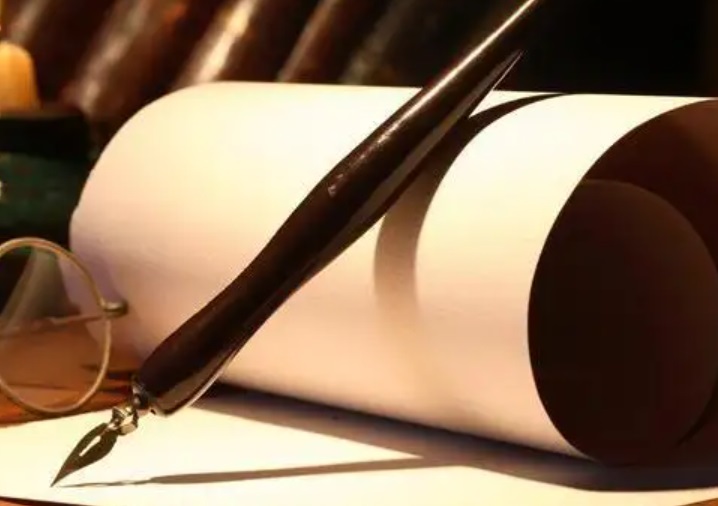 1.conclusion.
Aiming to give you an idea of how to write an outline for an essay, we created a template, which is in line with the requirements in most US universities:
Introduction. Catchy sentence or question to attract readers' attention
Thesis statement should be an arguable claim which you will discuss in your paper and support with evidence
2.Body
Main Point №1:
Topic sentence — brief intro of paragraph
Argument to support thesis
Evidence from outside source
Concluding sentence — summarize paragraph
Main Point №2:
Topic sentence — brief intro of paragraph
Argument to support thesis
Evidence from outside source
Concluding sentence — summarize paragraph
Main Point №3:
Topic sentence — brief intro of paragraph
Argument to support thesis
Evidence from outside source
Concluding sentence — summarize paragraph
3.Conclusion.
Restate your thesis. Summarize the main ideas mentioned in the body of an essay. Do not introduce new information.
A catchy intro is a must because many readers will decide whether to proceed reading or not by having a quick look at the first lines of an essay. You may use more key points in the body section if needed. In this way, you can provide more evidence to support main statement. Strong conclusion helps to make your essay memorable by restating its main ideas in short.
吸引人的介绍是必须的,因为许多读者会通过快速浏览文章的开头几行来决定是否继续阅读。如果需要,你可以在正文部分使用更多的关键点。这样,你可以提供更多的证据来支持主要论点。通过简短地重申文章的主要观点,强有力的结论有助于让你的文章令人难忘。
Here is a A complete essay example:
Prompt:The title of this essay is:Gender Roles And Women In Death Of Salesman By Arthur Miller.
A. Introduction
Arthur Miller was a playwright, essay and book 1915-2005. He was from America. Miller was born with the name Arthur Asher Miller on October 17, 1915 and died on February 10, 2005. Known as author Arthur Miller and his famous works are The Crucibal and Death of Salesman. In addition to being famous for his works, he was also increasingly famous for getting a husband from Marilyn Monroe in 1956 to 1961.
Literature is the study of a text that has certain aims and aims in-depth. Many literary works were created to convey a message to all readers, but in implied language. Literary works are usually presented in the form of short stories, novels, films, songs, poems, drama / theater and so on.
Drama scripts can be analysed using a number of methods, one of which are from the perspective of gender and the author's biography. This approach uses analysis by analyse the author's biography and gender. In this way, researchers search from various sources by studying the life of the author of a work. The researcher studies where the author of the poem lives, in the era when the author lived and more specifically the life history of the writer.
Death of Salesman is a literary work in the form of a drama script. This drama is different from other dramas, if other dramas tell great characters, kings, gods, then this drama tells about modern life and the lives of ordinary people who work as sales people in a company.
B. Discussion
Drama is the presentation of a story through a drama in stage that was packaged and delivered with a deep inspiration. Aristoteles revealed that 'Drama is imitated human actions'. Based on Aristoteles's statement we know that drama is an imitation of human life. Every part of the drama is watched in great detail, such as expressions, properties, stage settings that fit the story. These details are intended so that the storyline can be well received by the audience.
"Behind the kitchen, on a level raised six and a half feet, is the boys' bedroom, at present barely visible. Two beds are dimly seen, and at the back of the room a dormer window. (This bedroom is above the unseen living-room.) At the left a stairway curves up to it from the kitchen."
The above quote is a quote from a drama script about setting the place with high detail. The above quote also explains the room layout / setting of place that will be used before doing the scene.
The world writers who created the drama script, they convey messages and criticism of the social situation in a country through staging drama. Drama is created because of the influence of the environment in which the writer lives and the period when the writer gets an idea to express what the writer feels through the play and then visualized through a performance. Then a message is more easily conveyed to the audience when the characters portray their characters with full sentiments.
In Death of Salesman there is a very clear depiction of gender, although this story does not depict dominantly about gender, but it can be seen the problem of gender roles in the story of Death of Salesman. This story packs about the life of a family that lives with a complete family. A family, a married couple and two children. Willy Loman is a father who works as a salesman and his wife is at home. From their roles and work we can clearly see that gender roles are involved here. Willy is a father who is very responsible for his family and he who makes a living for his family every day. While his wife, Linda was at home to take care of their home.
"From the right, WILLY LOMAN, the Salesman, enters, carrying two large sample cases. The flute plays on. He hears but is not aware of it. He is past sixty years of age, dressed quietly. Even as he crosses the stage to the doorway of the house, his exhaustion is apparent. He unlocks the door, comes into the kitchen, and thankfully lets his burden down, feeling the soreness of his palms. A word-sigh escapes his lips—it might be "Oh, boy, oh, boy." He closes the door, then carries his cases out into the living-room, through the draped kitchen doorway."
The above quote has entered Act I and began to introduce one of the characters in this story. In addition, this section also provides an overview and direction for players to prove according to the script so that the intent of this Act is conveyed to the audience. This quote illustrates that Willy Loman's activities have been carried out routinely. This quote also introduces the main character Willy who works as a salesman. A man is sixty years old, but he still works late.
WILLY: [With wonder.] I was driving along, you understand? And I was fine. I was even observing the scenery. You can imagine, me looking at scenery, on the road every week of my life. But it's so beautiful up there, Linda, the trees are so thick, and the sun is warm. I opened the windshield and just let the warm air bathe over me. And then all of a sudden I'm goin' off the road! I'm tellin' ya, I absolutely forgot I was driving. If I'd've gone the other way over the white line I might've killed somebody. So I went on again—and five minutes later I'm dreamin' again, and I nearly—[He presses two fingers against his eyes.] I have such thoughts, I have such strange thoughts.
LINDA: Willy, dear. Talk to them again. There's no reason why you can't work in New York.
WILLY: They don't need me in New York. I'm the New England man. I'm vital in New England.
LINDA: But you're sixty years old. They can't expect you to keep traveling every week.
The quote above explains that Willy's age should be too old for sales who work long distances. However, Willy continued to do it because, he was aware of his role and duties as a man, husband and father for their children.
"LINDA, his wife, has stirred in her bed at the right. She gets out and puts on a robe, listening. Most often jovial, she has developed an iron repression of her exceptions to WILLY's behavior—she more than loves him, she admires him, as though his mercurial nature, his temper, his massive dreams and little cruelties, served her only as sharp reminders of the turbulent longings within him, longings which she shares but lacks the temperament to utter and follow to their end."
The quote above is a description of the character of Linda, Willy Loman's wife. She quickly welcomed the arrival of her husband. Linda is described as a wife and housewife who so attentive to her husband and children. Attention was shown when she realized her husband came, she immediately met her husband.
LINDA: Why? What happened [Slight pause.] Did something happen, Willy? WILLY: No, nothing happened.
LINDA: You didn't smash the car, did you?
WILLY: [With casual irritation.] I said nothing happened. Didn't you hear me?
LINDA: Don't you feel well?
WILLY: I'm tired to the death. [The flute has faded away. He sits on the bed beside her, a little numb.] I couldn't make it. I just couldn't make it, Linda.
The conversation above shows the attention of a wife to her husband. Linda asks about her husband's condition because she is worried that something will happen to her husband.
The Death of Salesman illustrates how meaningful gender roles are in their lives, where men are tasked with earning money to support their families and collect it retirement. When men are not able to carry out their duties properly, the social community will punish him and assume the man fails to be a man.
'From the right, WILLY LOMAN, the Salesman, enters, carrying two large sample cases.' Based on the citation, we can see Willy Loman has just come from the office with a suitcase, illustrated that Willy is a father who works to do his job as a man.
'She gets out and puts on a robe, listening.' The description in the quote shows that Linda's attitude as a wife welcomed her husband's arrival from work. He described his attitude as a housewife and did a good job.
But if we look at it from another side, feminists see it as an unfair treatment for women. They considered the treatment that Linda obtained was very degrading to women.
In the 19th and early 20th centuries women were not permitted to leave the house for any reason. Women at that time must always be at home while their husbands go to work, do whatever they want outside of the house and go wherever they want. Women have to do housework, cook, take care of the house, take care of children and are treated as if they are helpers.
In the 1940s, women were considered as unimportant as men. They were treated as if they were not human. They should not talk much, in Death of Salesman can be seen when Linda welcomes Willy home from work.
"LINDA: [Hearing WILLY outside the bedroom, calls with some trepidation.] Willy!
WILLY: It's all right. I came back. LINDA: Why? What happened? [Slight pause.] Did something happen, Willy?
WILLY: No, nothing happened.
LINDA: You didn't smash the car, did you?
WILLY: [With casual irritation.] I said nothing happened. Didn't you hear me?"
Based on the dialogue above, Willy always interrupted Linda's words, Willy always responded with sentences that tended to snap. Linda's attitude showed a woman's natural attitude, they were full of worry and of course she was very fond and worried about Willy.
Happy Loman, he's the youngest son of Willy Loman and Linda. His attitude towards women also strongly considers that women are considered as objects, he likes to play with women. He knows what they want, he knows they really like compliments. He said, 'Would you object to a compliment from a stranger? You ought to be on a magazine cover" (Act II). Happy giving such praise doesn't really want to say it, it's just that he wants to sleep with the woman he seduced. With those sweet words Happy always thinks that women are easy to be fooled.
The woman who is considered as the object in this story besides Linda is Willy's mother. Loman's family has a history of treating Willy's mother and her story is told through a conversation between Willy and Ben. Willy's father was Father Loman who worked as a flute maker and peddled him around Alaska and left his wife to raise his own two sons. The two boys are Ben and Willy.
After Ben was seventeen years old and Willy was not even four years old, Ben left home, leaving his mother and Willy. His father's treatment caused Willy to provoke Ben to do the same and exceed their father's treatment of their mother. They assume their father is a great man, adventurous man because he surrounds Alaska. Willy and Ben's perspective on their father, made Willy and Ben underestimate the role of their mother who since childhood always caring for them without a husband who accompanied at home. His mother's demeaning attitude was shown by Ben through his conversation with Willy.
"Ben: That's too bad. Fine specimen of a lady, Mother.
Willy: [To Charley] Heh?
Ben: I'd hope to see the old girl."
From this quote, Ben clearly demeaned his mother, even he called his mother 'old girl' not what else the name 'mother'.
Inappropriate treatment of women is when Willy pushes The Woman, her affair. He treats The Woman like an object that only he needs to fulfill his sexual desires. But in this scene even Linda was not named, only called 'The Woman'.
THE WOMAN: But my clothes, I can't go out naked in the hall!
WILLY: [Pushing her offstage.] Get outa here! Go back, go back!
The quote above shows Willy often uses words and intonation that tends to snap and even physically encourages The Women.
Women in Death of Salesmen always get unfavourable treatment, they are considered as objects. How their opinions are never valued. How Willy always interrupted when Linda was talking, and Willy discarded 'The Woman' when he was no longer needed by Willy.
C. Conclusion
The issue about gender is a problem that from the past until now is still a perpetual institution that has not been resolved. In social life also everything that exists always involves gender. The gender role in life regulates all behaviour between men and women. Gender also imposes limits on men and women.
In Death of Salesman, the gender role is very clear in the plot. This story also illustrates how the role and treatment obtained by men to women. Women in Death of Salesmen always get unfavourable treatment, they are considered as objects. How their opinions are never valued. Even when they want to talk, men will immediately cut it.
Since essay represents one of most challenging and time-consuming tasks, essay outline becomes an integral element that helps identify structure and strategic research goals. The task also includes writing essay thesis, which is an obligatory stage in every student´s postgraduate studies. Before one starts with creation of scientific masterpiece, it is necessary to develop an accurate plan for making inquiry clear and well-structured.
由于论文代表了一个最具挑战性和耗时的任务,论文大纲成为一个不可或缺的元素,帮助确定结构和战略研究目标。这个任务还包括写论文,这是每个学生的研究生学习的必修阶段。在开始创造科学杰作之前,有必要制定一个准确的计划,使探究变得清晰和结构良好。
本站提供留学生dissertation、essay、assignment、personal statement等写作服务,如果有scholarship essay的写作需求,可以在线咨询。