How to start a persuasive essay?A persuasive essay is a type of academic paper that presents a particular point of view on a specific topic. You need to use a lot of evidence to prove your point and convince your readers of it. In general, the purpose of a persuasive essay may be different.This article provides you with relevant writing persuasive essay tips, steps and examples for your reference.
一.how to start a persuasive essay
Your position plays a key role in the future success of your persuasive essay. Choose only the position in which you are really interested and can give many arguments about it. Choosing a topic is a difficult task and you need to do everything possible not to be mistaken. Moreover, choosing the right topic will also facilitate its defence and make the writing process even more enjoyable. Plus, you'll always have plenty of ideas to maintain your position, and you won't have to worry about your essay is too short.
你的职位在你的说服性文章未来的成功中扮演着关键的角色。只选择你真正感兴趣并且能给出很多论据的位置。选择一个主题是一项艰巨的任务,你需要尽一切可能不出错。此外,选择合适的话题也会促进辩护,使写作过程更加愉快。另外,你总是有很多的想法来维持你的立场,你也不用担心你的文章太短。
Investigate both sides, as you need to be well aware of this to persuade the reader to agree with your position. Careful research of the topic is very important in the process of writing, so gather as much information and convincing arguments as possible. Use the Internet, various magazines, books and other sources that can help you and inspire you to write an academic assignment.
Write clearly and honestly. Do not manipulate your arguments, but use them to support your position and make it really interesting for the reader. Find a balance between your position and the opposite side and present it to your readers. Provide only the information you need to convince them and get them interested in your essay.
二.what are the steps in writing persuasive essay
Maybe you just want to share your experience or ideas with other people or convince them of your position. The problem with writing a persuasive essay is that many students do not know how to write this type of essay correctly and often make mistakes in the writing process, avoiding evidence or arguments. In a persuasive essay, the author wants to convince their readers of their position on a particular issue. To do this, you need to use many linguistic techniques to create a truly compelling argument.
也许你只是想和别人分享你的经验或想法,或者让他们相信你的立场。写说服性文章的问题是很多学生不知道如何正确的写这类文章,经常在写作过程中犯错误,避免证据或论点。在一篇说服性文章中,作者想让读者相信他们在某一特定问题上的立场。要做到这一点,你需要使用许多语言技巧来创造一个真正令人信服的论点。
If you want to write a good persuasive essay, you need to develop a compelling introduction that will interest your readers and get their attention. You need to use the evidence-based thesis as well as the various arguments to support your position. Let's consider how to write a persuasive essay step by step:
1.First of all, choose your position.
You need to be prepared to discuss a specific issue from different perspectives. Choose the one you are most inclined to and write about it. Look for evidence and confirmation to convince your readers of your opinion.
2.Research.
It is the basis of writing a persuasive essay. Research helps you better analyze your information and pass it on to readers. It determines your level of understanding of the problem or issue.
Use of evidence. You need to choose the most compelling evidence to support your position or opinion. Check out many sources to find only the best ones. Discuss them with your teacher and use them in the essay.
3.Write an outline.
Usually, a persuasive essay structure consists of an introduction, two supporting paragraphs, an antithesis paragraph, and a conclusion. All these points must be interconnected and complementary. Use quotes or maybe even a joke to emphasize your position and make it even brighter. Provide evidence to support your thesis and compare two sides of the coin. Explain why you support a particular thought and choose it. Create an effective conclusion that will once again prove the relevance of your position.
4.Editing and checking.
Don't forget to check your essay. Look for points that can be made even better, or maybe add more evidence to support your position. Don't be afraid to make changes, as this will contribute to your future academic success and good grades. All of this can help make your essay even better and more accurate.
别忘了检查你的文章。寻找可以做得更好的观点,或者添加更多的证据来支持你的立场。不要害怕做出改变,因为这将有助于你未来的学业成功和好成绩。所有这些都可以帮助你的文章更好,更准确。
Follow these steps to writing a persuasive essay and create a real masterpiece. Believe us, it's worth it. Don't be afraid to spend your time and achieve your desired academic goals. Writing a compelling essay is a really enjoyable process if done correctly, isn't it?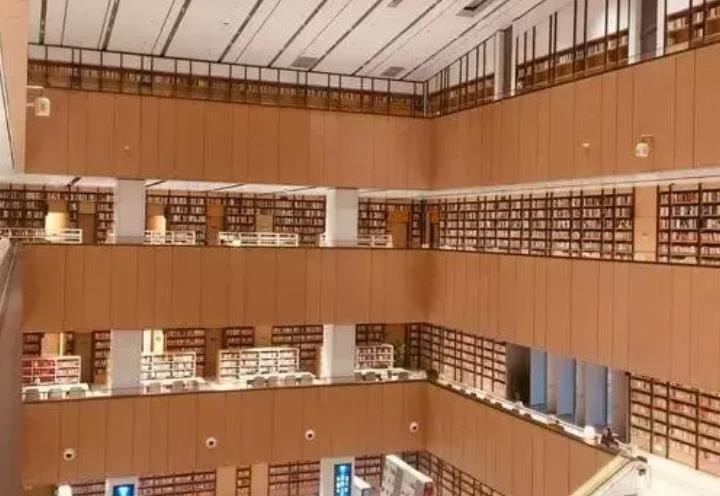 三.good persuasive essay example
Prompt:The title of this essay is:The Effect Of Using Humor In English Language Classrooms Towards Teachers' Self-Efficacy
INTRODUCTION
According to Tilemma (2000), "teaching is a complex cognitive activity and it is believed that the teachers' conception helps in shaping the instructional decisions in the classrooms." In other words, teachers' personal beliefs are highly influential when it comes to the teaching and learning environment.
Humor is one of the essential elements in teaching. It is a (socio) linguistic and sociocultural phenomenon which acts as a source to reduce tension, boredom, and anxiety not only in life but also in English language class as it is by no means an easy task. The use of humor in the classroom has been suggested to increase instructional effectiveness (Wanzer, 2002; Deiter, 2000;Kher et al., 1999), increase message persuasiveness (Booth-Butterfield & Wanzer, 2010), create an enjoyable and more relaxed classroom environment (Kher et al., 1999; Neuliep, 1991), increase student motivation (McCroskey, et al., 2006; Gorham & Christophel, 1992), student learning (Baringer & McCroskey, 2000; Gorham & Christophel, 1990), and can be used as a means of clarifying course material (Downs, Javidi, & Nussbaum, 1988).
It is the fact that students of English language will be more willing to participate in a learning environment which allows them to feel relaxed. The necessity to form a "welcoming" classroom for language learning is for the learning environment to not feel threatening or intimidating, stated P, Krishmanson.
事实上,学英语的学生更愿意参与到一个让他们感到放松的学习环境中去。P, kriishmanson说,形成一个"欢迎"的语言学习教室的必要性是为了让学习环境不感到威胁或恐吓。
Humor can act as a tool for teaching in any subject, however, it will be more essential to teach English as it can be communicated through language and can be incorporated in instruction of all four main language skills (reading, writing, speaking and listening). Particularly, humor that is said verbally, for instance, wordplays, funny stories, puns, and content related jokes, play an important role in English language learners' development of (socio) linguistic and sociocultural competence. Regardless of such breadth and scope, it is the fact that humor is not being used or discussed widely among language teachers. In fact, it is seldom used in the classroom on a conscious level. Thus, this research attempts to find out the teachers' perception of humor usage in the classroom towards their self-efficacy. This research paper outlines the background of the research, statement of the problem, rationale of the research, significance of the research, limitations of the research and definitions of terms.
BACKGROUND OF THE RESEARCH
Research indicates that competent use of humor by teachers makes contributions to both teaching and learning processes. Humor enhances students' interest and the classroom environment, as well as improves learner outcomes. 'Humor can be dissected, as a frog can, but the thing dies in the process' taunted E.B. White. It is also believed that, anything that disrupts expectations or surprises a person, such as humor, can result in psychological arousal, stated Berlyne, (1972). This can transform an inattentive learner into a moderately attentive learner, which facilitates performance. In some European countries like Britain, the use of humor in class gains acceptance. However, is that possible, to be implied here in Malaysian classrooms? This research paper will discuss about the effect of humor towards English language teachers' perceptions of their self-efficacy.
STATEMENT OF PROBLEM
Different forms of humor such as irony or sarcasm may become variations of hostile, offensive, potentially conflictual humor. Both irony and sarcasm is met in the classroom also as a sanction directed towards the students. Both have common elements: can arouse laughter (less among the victims). If irony is not always malicious, sarcasm is associated with a particular harassment of the person and aims to cause pain.
When it comes to humor, there are different forms of humor. It can be irony or sarcasm which can lead to conflicts. Irony and sarcasm can arouse laughter, however less or not at all among the victims. This research will find out the perception of English language teachers' of using humor as a teaching tool. It is also used as a measurement to see how it can minimize and improve existing problem such as motivation, attitude among the students.
SIGNIFICANCE OF THE RESEARCH
Humor creates a pleasant and conducive learning environment by stimulating a constructive effect in learners. This in a way will aid in reducing anxiety about studying difficult subjects. This will bring the comfortability in students to communicate in an online or in-person class. However, humor that is used too excessively or in an inappropriate situation might cause learners to think that an important topic is trivial. Thus, humor must be incorporated with a good judgement. Therefore, this research hopefully will assist teachers to incorporate humor in lessons in order to improve students' attention and to create conducive teaching and learning environment. This study would also provide significant insight in explaining the perceptions of teachers' in using humor in teaching and learning of English.
LIMITATIONS OF THE RESEARCH
Relevant humor has so many cognitive and psychological benefits of which we summarize: maintains attention and arouses curiosity of pupils / students, requests thinking, attention and develops critical thinking (Herbert, P.1991), develops the skill of nuanced communication, replaces tension and anxiety during classes with a relaxed atmosphere and promotes a positive environment, thus resulting a fun learning process , eliminates boredom, routine, and encourages students to get out of patterns and try new approaches, has a role in socialization and strengthening the group of students. We must not forget the therapeutic functions of humor – 'it acting as a valve in the classroom' (Herbert, P.1991). Humor can create pleasant experiences to students if the teacher knows to use a quality humor.
Some theories about humor
Over time, the problem of humor caught the attention of many thinkers, outlining a series of ideas, sometimes contrasting. In Antiquity, for instance, Plato despised humor mostly because it was directed against others with malice and contempt. In turn, Hobbes believed that laughter takes offensive forms and usually occurs when the competitive spirit is manifested between people, some showing their superiority over others.
随着时间的推移,幽默的问题引起了许多思想家的注意,概述了一系列观点,有时是相互对立的。例如,在古代,柏拉图鄙视幽默主要是因为它是对他人的恶意和轻蔑。反过来,霍布斯认为,笑以攻击性的形式出现,通常发生在人与人之间的竞争精神,一些人显示他们的优越性。
Humor has the ability to reduce the psychological distance between an instructor and a learner. Humor gives the perception that and instructor is approachable stated, Aylor and Opplinger (2003). It helps in increasing the interactions between the teacher and the learner which leads to a more meaningful relationship. However, simply using humor without giving any thought to how to use it can end up backfiring, by hindering the ability to learn the material, or by causing to make a bad impression on others. Due to this factor, the researcher chose to study the perceptions of using humor in English language classrooms.
SUMMARY
This research is an attempt to find out the effect of using humor in English language classroom towards teachers' self-efficacy. The objectives of the research are to determine whether humor can be an effective means of teaching and learning English and also to develop positive attitude and motivation towards learning environment on the whole.
A persuasive essay allows students to use all their writing and analytical skills and test them in practice. Persuasion plays an important role in our lives, so try to convince your readers of your position. This type of essay helps to analyze the text better and identify the various arguments used to create persuasion and influence people. Now you can write persuasive essays without any problems.
一篇有说服力的文章可以让学生使用他们所有的写作和分析技能,并在实践中测试他们。说服在我们的生活中扮演着重要的角色,所以试着让你的读者相信你的立场。这种类型的文章有助于更好地分析文本,识别用于说服和影响人们的各种论点。现在你可以写有说服力的文章了。
本站提供留学生dissertation、essay、assignment、personal statement等写作服务,如果有scholarship essay的写作需求,可以在线咨询。