旅游学essay格式范文—爱尔兰经济中一个关键部门的表现,是一篇留学生旅游专业的Essay写作格式参考范文。在这份报告中,我将讨论旅游业的个别组成部分,爱尔兰经济的变化,旅游部门的当前表现(包括英国脱欧),以及该部门对爱尔兰经济的积极贡献。以下是旅游学essay范例写作的全部内容,是一篇符合国外大学Essay写作格式要求的范文,供参考。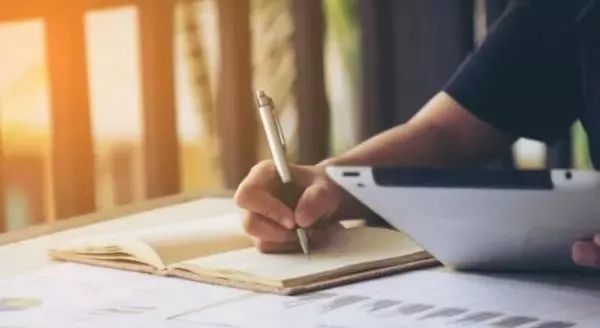 Tourism Sector旅游部门
In this report I will be discussing the individual components of the tourism industry, changes in the Irish economy, the current performance of the tourism sector (including Brexit) and the positive contributions this sector makes to the Irish economy.
Overview of the Tourism Sector:
The tourism industry is found in the tertiary sector (services sector). The tertiary sector is where a service is provided to business or consumers. Majority of jobs are found in the tourism sector. (Staff, 2018) Most people think the tourism industry is about people going on holidays abroad or elsewhere in the country and looking at the sites the place has to offer or staying in hotels etc., when in fact the tourism sector covers a lot more than just holidays. The definition of the tourism industry can be discussed under several headings such as attractions, hospitality, retail, leisure / recreational, tourism (informational) services, and accessibility (transport). (Tc.gov.yk.ca, 2015) Each factor will be discussed in detail throughout the content of this report.
The tourism industry can be associated with money and wealth meaning the more developed an area it is the more people are willing to spend in the tourism area as people can afford to spend money on discretionary items, retail, and its services etc.
旅游业可以与金钱和财富联系在一起,这意味着一个地区越发达,人们就越愿意在旅游地区消费,因为人们可以负担得起在可自由支配的物品、零售和服务等方面的开支。
Attractions –景点
The stereotypical association of tourism is attractions such as sites/monuments/ historical events or places etc. that you must see when you visit a certain area. You can be a tourist in your own country or even your own town depending on what it has to offer. Ireland is known for its green fields and has many historical sites that everyone should see once before they die as most of them are found right at your doorsteps. Some of the most famous attractions in Ireland include the Cliffs of Moher, Clare, The Book of Kells and Trinity College, Dublin, Blarney Castle, and the Blarney Stone, Cork, The English Market in Cork, Grafton Street in Dublin, The Ring of Kerry and so many more. (Birbeck, 2018)
Hospitality –热情好客
Hospitality is a huge factor in the tourism industry as this is where people stay. Under hospitality, you can find accommodation such as hotels, hostels, rented houses / Air B&B, holiday homes etc. Hospitality in the Republic of Ireland and Northern Ireland employs 150,000 – 250,000 people according to (gradireland, 2018).
好客是旅游业的一个重要因素,因为这是人们居住的地方。在热情好客的情况下,你可以找到旅馆、青年旅社、出租屋/民宿、度假屋等。根据(gradireland, 2018年),爱尔兰共和国和北爱尔兰的酒店业雇佣了15万至25万人。
Retail –零售
The retail sector is huge within Ireland with many shopping centres like Dundrum, Mahon Point, Kildare Village etc., major shopping streets such as Grafton Street, Patrick's Street, Opera Lane, Shop Street, just to name a few. You will find all kinds of shops from High End like Brown Thomas right down to more affordable shops, example Penneys (Primark). Ireland is the perfect place for shopping at any time of the year as it offers something for everyone regardless of the price.
Leisure / Recreational –休闲/娱乐
This is described as a discretionary item, it's not necessary to have but it is wanted by a lot of people. (Funlibre.org, 2018) They are done for the benefit of enjoyment and are considered fun. This includes holidays, activities like golfing, cycling etc. Ireland offers many variations of recreational activities and has something for everyone depending on your likes/dislikes. For example, you could holiday in Galway for the weekend or cycle on Waterford's Greenway Cycle path.
这被描述为一种可自由支配的物品,它不是必需的,但很多人都想拥有。(Funlibre.org, 2018)它们是为了享受而做的,被认为是有趣的。这包括度假、打高尔夫球、骑自行车等活动。爱尔兰提供多种娱乐活动,每个人都可以根据自己的喜好来选择。例如,你可以在戈尔韦度周末,或者在沃特福德的绿道自行车道上骑车。
Tourism / Informational Services –旅游/信息服务
As Ireland is extremely popular for tourists from various counties or visiting from abroad, Ireland has a lot of informational centres set up in popular tourist areas to advise people on the best sites to see, learning about the history of the town and any famous people that may have grown up there. These centres aren't as commonly used as they were 20 years previous as people are now using Google as their tour guide, but nonetheless, you will find them in most areas.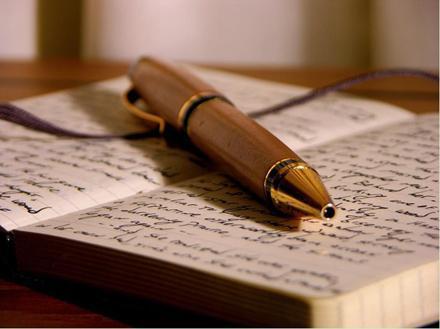 Accessibility (Transport) –可访问性(运输)
This is another huge factor in the tourism industry as this is how the tourists arrive at their destination. They might arrive via plane, boat, bus, train, car etc. Between the Republic of Ireland and Northern Ireland, there are 16 ports, (Imdo.ie, 2018) and 10 airports. (Irishtourist.com, 2018)
这是旅游业的另一个重要因素,因为这是游客到达目的地的方式。他们可能通过飞机、船只、公共汽车、火车、汽车等方式到达。在爱尔兰共和国和北爱尔兰之间,有16个港口。2018年)和10个机场。(Irishtourist.com, 2018)
Changes in the Irish Economy:爱尔兰经济的变化:
If you were to compare Ireland in 2007 to Ireland in 2017, you would think that they are two different countries based on all the differences and changes. In 2007, Ireland was in the lead up to the economic recession that hit Ireland in 2008. Because of this recession, it took a huge toll on people's expenditure, therefore resulting in a huge setback for the tourism industry in the Irish economy in 2007 until the end of the recession in 2009. As expenditure was scarce, people were no longer going to the cinema or for a meal once a week, they weren't having weekends away to become a tourist in a different county simply because very few could afford these luxurious items. Not only could people no longer afford these various activities amongst others, but people were also losing jobs. During the recession, the tourism industry lost 50% of their British Market and 30% of its Continental visitors. (The Irish Times, 2017)
It took almost a decade to restore the damage caused by the recession. (The Irish Times, 2017) Hotels, travel agencies, and many more services in the tourism industry were closed during the recession resulting in 193,200 job losses in the overall economy (Finfacts.ie, 2010) with 6.2% found in the tourism industry. (F. Schubert, 2012) This increased the unemployment rate to 13.1% from 8.4% before the recession. (Finfacts.ie, 2010
(Pettinger, 2016)
As it took almost a decade to recover from the economic recession, the tourism industry is slowing coming back out on top. In 2017, travel and tourism has shown a 3.1% growth in the economy. (Scowsill, 2017)
(Itic.ie, 2017)
Current Trends / Performance of Tourism Industry including the Impact of Brexit:
包括英国脱欧影响在内的旅游业当前趋势/表现:
According to Fáilte Ireland, the tourism industry is currently the strongest it has ever been compared to anything written before 2013. (Failteireland.ie, 2018) Although it is questionable how it will be portrayed in the next couple of years with the whole situation of Brexit happening, it is looking positive for the future. However, British tourism numbers have dropped. It was recorded that 3.9 million British visitors came to Ireland in 2016, the highest since before the Recession. In 2017 this figure dropped to just under 2.7 million visitors to Ireland from Britain. (O 'Brien, 2018) Brexit is the UK in the process of leaving the European Union. Irish people are certainly not happy with the Brexit situation as the UK were one of our biggest markets in all sectors and especially in the tourism sector. (Crowe, 2018) This, of course, is a result of Brexit.
(Crowe, 2018)
In the above graph, you can see the results in different sectors regarding Brexit and the impact it will have on the tourism industry. 50% of people don't have a plan in terms of Brexit and that percentage is very alarming. No is quite sure how it will impact the day to day running of businesses and what the outcome will be.
Since the Brexit vote, the exchange rate has drastically changed, meaning the euro is currently very strong, while the pound is extremely weak. Because of this, holiday destinations and tourist attractions in Ireland have become much more expensive, which certainly will impact the current performance of the tourism sector, especially in the years to come. Crowe partnered with Fáilte Ireland in 2017 to help businesses in the tourism industry develop a further knowledge and assess their readiness with Brexit by creating an online survey. (Crowe, 2018)
自从英国脱欧公投以来,汇率发生了巨大的变化,这意味着欧元目前非常强势,而英镑非常疲软。正因为如此,爱尔兰的度假目的地和旅游景点变得更加昂贵,这肯定会影响旅游部门目前的表现,特别是在未来几年。2017年,Crowe与Fáilte Ireland合作,通过创建一项在线调查,帮助旅游行业的企业进一步了解英国退欧,并评估他们对英国退欧的准备情况。(克罗,2018)
As the Brexit situations are finalising details, the tourism industry in Ireland seem to be remaining positive and currently trying to expand and increase their businesses.
Positive Contributions to the Irish Economy:对爱尔兰经济的积极贡献:
The tourism industry in Ireland provides the economy with more positive contributions than negative contributions. A lot of these contributions have been discussed indirectly throughout the course of this report, but they will be discussed in more detail here.
Employment – 就业,
The tourism sector provides the Irish economy with both direct and indirect employment and accounts for 22% of the working population in Ireland. (Ec.europa.eu, 2015) As mentioned already, the tourism sector is constantly expanding and increasing, this, in turn, leads to increased rates of employment. Indirect being the builders or contractors in charge of developing these hotels, attractions etc. and the direct being the people who work in different tourism-related jobs such as hotel managers or receptionists.
Increased Revenue – 增加收入,
As the tourism sector is growing, this automatically means an increase in profits/revenue for the economy. According to Ronan McGreevy of the Irish Times, Irish tourism revenue is set to reach €6 billion by the end of 2018 after an increase of 12.5% revenue in 2017 from the previous year. (McGreevy, 2018)
随着旅游业的增长,这自然意味着经济的利润/收入的增加。据《爱尔兰时报》的罗南·麦克格里维报道,爱尔兰2017年的旅游收入将比上年增长12.5%,到2018年底,爱尔兰的旅游收入将达到60亿欧元。(McGreevy, 2018)
Local Attractions – With the high profits being made within the tourism industry this can be used to preserve or develop local attractions which will lead to more tourists coming to Ireland from either abroad or a different county. This then leads to more revenue and it is a constant cycle.
Bibliography:参考书目
留学生Essay相关专业范文素材资料,尽在本网,可以随时查阅参考。本站也提供多国留学生课程作业写作指导服务,如有需要可以咨询本平台。