Business Essay范文-多元化战略,本文是一篇留学生商务管理essay写作范文,主要内容是作者选择一家名叫"Fine idea"的私营企业,运用多元化战略对其进行研究分析。"Fine idea"也称为"Fine文具",是一家私人有限公司,由Kalpesh.S.Patel先生于1995年创立,资本为50000卢比,他是该公司的首席执行官和董事长。他们提供印刷服务,是"迪士尼"产品的制造商和许可证。Fine Ideas是文具、印刷品促销、桌垫、鼠标垫、包装、宣传册和小册子、设计项目的制造商。这是一家公司,同时也是孟买的供应商。该公司还提供促销活动的想法和概念。公司运转顺利,几乎没有遇到任何问题。最近他们面临着销售额下降的问题。下面就一起来看一下这篇essay写作范文。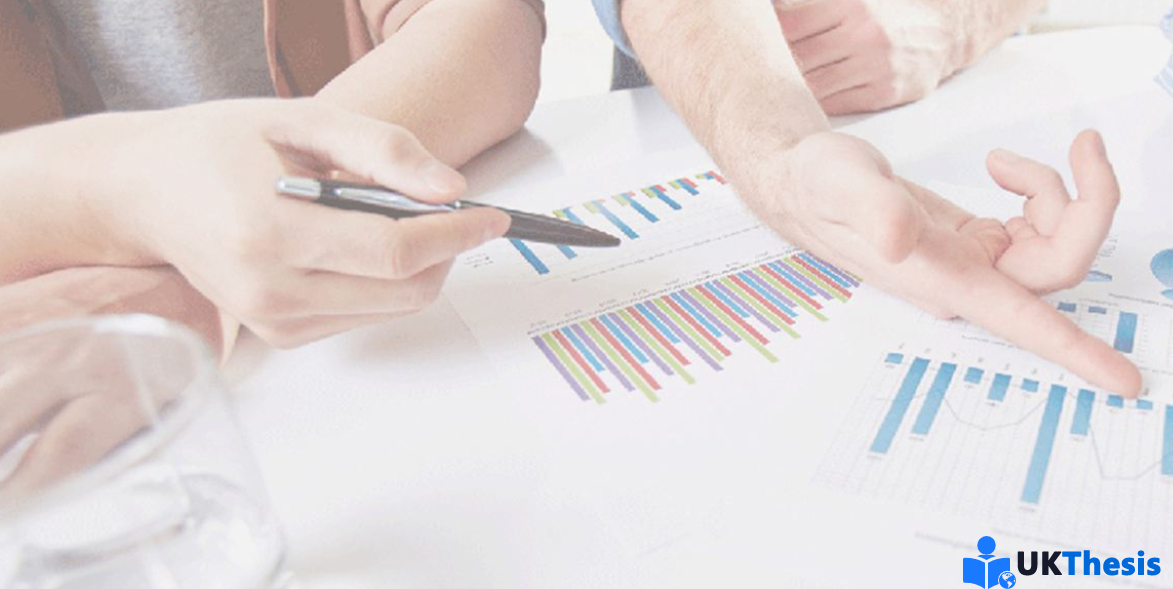 INTRODUCTION 引言

The 'Fine idea' also known as 'Fine stationery' is a Pvt ltd. Company which was started in the year 1995 by Mr. Kalpesh.S.Patel with the capital of Rs.50,000/- and he is the CEO and chairperson of the firm. They provide printing services and are Manufacturers & License of 'Disney' products. Fine Ideas is manufacturer of stationary, print promotion, table mats, mouse pads, packaging, brochures and pamphlet, design items. It is a company along with acting as supplier from Mumbai. The company also gives ideas and concepts for promotional activities. The company runs smoothly and hardly faces any problems. Recently they faced a problem of decrease in sales.
They are willing for diversification of their products, to increase their sales. Should they go for diversification of their products to increase their sales or would it be too risky? This led me to come up with a research question "Should "FINE IDEAS" consider diversification of their products to increase their sales?"
他们愿意使产品多样化,以增加销售额。他们应该采取多样化的产品来增加销售额,还是风险太大?这让我提出了一个研究问题"FINE IDEAS"是否应该考虑产品多样化以增加销量?"
With the help of primary research and secondary information collected, I used Ansoff Matrix to find the solution to the problem. The main reason for the decrease in sale is an increase in competition. The company is not strong enough to face challenges laid down by competitors. The research will suggest an alternate path of diversification which if company chooses will be worth its survival in the market.
在主要研究和收集的次要信息的帮助下,我使用Ansoff矩阵来找到问题的解决方案。销售额下降的主要原因是竞争加剧。该公司实力不足,无法应对竞争对手提出的挑战。这项研究将提出另一条多元化的道路,如果公司选择,这条道路将值得其在市场上生存。
If the company does not come up with quick and appropriate decision then it will have to suffer heavy loss. The research will analyze the position of the company in the market. The result found after analysing the prevailing market conditions and the company's problems is that the firm should consider diversification of their products to come out of this problem of decrease in sales and to re-attain its forecasted sales.
如果公司不能迅速做出适当的决定,那么它将遭受巨大损失。这项研究将分析该公司在市场上的地位。分析了当前的市场状况和公司的问题后得出的结果是,公司应该考虑产品的多样化,以摆脱销售下降的问题,并重新实现其预期销售额。
FINDINGS 调查结果
Diversification is part of the four main marketing strategies defined by the Product/Market Ansoff matrix:
多元化是产品/市场Ansoff矩阵定义的四种主要营销策略的一部分:
Fine ideas pointed out that a diversification strategy stands apart from the other three strategies. The first three strategies are usually pursued with the same technical, financial, and merchandising resources used for the original product line, whereas diversification usually requires a company to acquire new skills, new techniques and new facilities which can be provided by 'Fine Ideas'. The notion of diversification depends on the subjective interpretation of "new" market and "new" product, which should reflect the perceptions of their customers.
'Fine Ideas'指出,多元化战略与其他三种战略不同。前三种战略通常采用与原始产品线相同的技术、财务和营销资源,而多样化通常要求公司获得新技能、新技术和新设施,这些都可以通过'Fine Ideas'来实现。多元化的概念取决于对"新"市场和"新"产品的主观解释,这应该反映客户的看法。
The strategies of diversification can include internal development of 'Fine Ideas', acquisition of a firm, alliance with a complementary company, licensing of new technologies, and distributing or importing few products manufactured by another firm. Generally, the final strategy involves a combination of these options. This combination is determined in function of available opportunities and consistency with the objectives and the resources of the 'Fine Ideas'.
多元化的战略可以包括内部开发"Fine Ideas"、收购一家公司、与一家互补公司结盟、许可新技术以及分销或进口其他公司生产的少数产品。一般来说,最终策略包括这些选项的组合。这种组合取决于可用的机会以及与"好主意"的目标和资源的一致性。
Rationale of diversification 多样化的基本原理
There are two dimensions of rationale for diversification. The first one relates to the nature of the strategic objective: diversification may be defensive or offensive. Defensive reasons may be spreading the risk of market contraction, or being forced to diversify when current product or current market orientation seems to provide no further opportunities for growth. Offensive reasons may be conquering new positions, taking opportunities that promise greater profitability than expansion opportunities, or using retained cash that exceeds total expansion needs. The second dimension involves the expected outcomes of diversification: management may expect great economic value or first and foremost great coherence and complementary to their current activities. In addition, companies may also explore diversification just to get a valuable comparison between this strategy and expansion.
多元化的基本原理有两个方面。第一个与战略目标的性质有关:多样化可以是防御性的,也可以是进攻性的。防御性的原因可能是分散市场收缩的风险,或者在当前产品或当前市场取向似乎不再提供增长机会时被迫多样化。进攻性的原因可能是征服新的职位,抓住比扩张机会更有利可图的机会,或者使用超过扩张总需求的留存现金。第二个方面涉及多样化的预期结果:管理层可能期望巨大的经济价值,或者首先期望与当前活动的一致性和互补性。此外,公司还可以探索多元化,以便在这一战略和扩张之间进行有价值的比较。
Factors of Risk involved for 'Fine Ideas' to Diversify.Fine Ideas多样化所涉及的风险因素。
Diversification is the riskiest of the four strategies presented in the Ansoff matrix and requires the most careful investigation for 'Fine Ideas'. Going into an unknown market with an unfamiliar product offering means a lack of experience in the new skills and techniques required. Therefore, they will put themselves in a great uncertainty. Moreover, diversification might necessitate significant expanding of human and financial resources, which may distracts focus, commitment and sustained investments for the 'Fine Ideas'. Therefore they should choose this option only when the current product or current market orientation does not offer further opportunities for growth. In order to measure the chances of success, 'Fine Ideas' can also perform different tests like the attractiveness test, the cost-of-entry test and the better-off test. Because of the high risks 'Fine Ideas', may led to failure while attempting to diversify. However, there are a few good examples of successful diversification like Walt Disney moved from producing animated movies to theme parks.
多元化是安索夫矩阵中提出的四种策略中风险最大的,需要对'Fine Ideas'进行最仔细的调查。使用陌生的产品进入未知市场意味着缺乏所需新技能和技术的经验。因此,他们将把自己置于极大的不确定性中。此外,多样化可能需要大量的人力和财力资源,这可能会分散对'Fine Ideas'的关注、承诺和持续投资。因此,只有当当前的产品或当前的市场定位不能提供进一步的增长机会时,他们才应该选择此选项。为了衡量成功的机会,"好主意"还可以进行不同的测试,如吸引力测试、进入成本测试和更好的测试。由于"好主意"的高风险,在尝试多样化时可能会导致失败。然而,也有一些成功的多元化例子,比如华特迪士尼从制作动画电影转向主题公园。
Companies like 'Fine Ideas' diversify for a host of reasons. In some cases, it's a survival strategy. For instance, if the company makes the bulk of its sales at a particular time of year, it makes sense to consider diversification. However, there are plenty of other good reasons for diversification, not least by extending your range of goods or services you can either sell more products to your existing customers or reach out to new markets. This can supercharge the growth prospects of 'Fine Ideas'. And perhaps the biggest reason for doing it is to extend a brand reputation into other markets, with the knowledge that making your business bigger than ever imagined.
像"Fine Ideas"这样的公司多样化有很多原因。在某些情况下,这是一种生存策略。例如,如果公司在一年中的某个特定时间实现了大部分销售额,那么考虑多元化是有意义的。然而,多样化还有很多其他好的理由,尤其是通过扩大商品或服务的范围,你可以向现有客户销售更多的产品,也可以开拓新市场。这可以使"Fine Ideas"的增长前景更加强劲。也许这样做的最大原因是将品牌声誉扩展到其他市场,并了解如何使您的业务比想象中的更大。
ANALYSIS OF THE FINDINGS 调查结果分析
The analysis was done by discussing with the owner of the firm about the fall in demand of sales over the time. It was not possible to find the accurate decrease in sales because their firm was only the supplier and the goods then go in the godown of the marketing firm from where the goods were supplied to the retailers and wholesalers. Due to decrease in demand for the existing goods by the people, the goods were logged into the godown of the marketing sector and so they were not accepting the goods coming from the Fine Ideas as they already have stock with them. Henceforth with this analysis of the situation it is clearly pictured that is a decrease in sales for the company.
分析是通过与公司所有者讨论销售需求随时间的下降而完成的。由于他们的公司只是供应商,因此不可能找到准确的销售额下降情况,然后货物将进入营销公司的仓库,从那里将货物供应给零售商和批发商。由于人们对现有商品的需求减少,商品被登录到营销部门的仓库,因此他们不接受来自Fine Ideas的商品,因为他们已经有库存。从此,通过对形势的分析,可以清楚地看到公司的销售额在下降。
The discussions took place in a positive manner as the current status proved that it was favourable and appropriate for the company to go for diversification as that was the easiest way out the problem faced by them. Following topic goes out of my assessment but I would like to mention that they have already put their thought and efforts in diversifying their products in some or the other way by starting their new business names as 'Facetoons' which is a similar kind of printing firm but they provide print on mugs, plates, shirts and many more and therefore the business is growing rapidly because of the increasing demand of their new idea. This instance itself proves that it is very essential for them to start to diversify their products but they should not completely close down 'Fine Ideas' because that is their image and reputation in market so they should work under the shade of 'Fine Ideas'.
讨论以积极的方式进行,因为目前的状况证明,公司进行多元化是有利和适当的,因为这是解决他们面临的问题的最简单方法。以下主题超出了我的评估范围,但我想提及的是,他们已经将自己的想法和努力放在了产品的多样化上,以"Facetoons"作为新的企业名称,这是一家类似的印刷公司,衬衫和许多其他产品,因此,由于对他们新想法的需求不断增加,业务正在迅速增长。这个例子本身就证明了他们开始多样化产品是非常重要的,但他们不应该完全关闭'Fine Ideas',因为这是他们在市场上的形象和声誉,所以他们应该在"好想法"的阴影下工作。
Fine ideas had been discussing that business strategies expand the scope of reaching goal through diversification into their businesses But, under strict assumptions of risky markets, there is no obvious rational for the company to acquire another. Diversification is a promotion strategy and a form of corporate strategy which is advised for 'fine ideas'. It seeks to increase profitability through greater sales volume obtained from new products and new markets. 'Fine Ideas' can diversify at the business unit level or at the corporate level. At the business unit level they are most likely to expand into a new segment and at the corporate level and it is also very interesting entering a promising business outside of the scope of their business unit.
'Fine Ideas'一直在讨论,商业战略通过多元化扩大了企业实现目标的范围。但是,在严格假设风险市场的情况下,公司收购另一家公司没有明显的合理性。多元化是一种促进战略,也是一种企业战略形式,建议采用"好主意"。它寻求通过新产品和新市场获得更大的销量来提高盈利能力'Fine Ideas'可以在业务部门层面或企业层面实现多样化。在业务部门层面,他们最有可能扩展到一个新的部门,在公司层面,进入业务部门范围之外的有前途的业务也是非常有趣的。
CONCLUSIONS 结论
Concluding by answering to my research question, "FINE IDEAS" should consider diversification of their products to increase their sales.
最后回答我的研究问题,"FINE IDEAS"应该考虑产品多样化,以增加销量。
When to diversify for 'Fine Ideas' 何时为Fine Ideas多样化
History tells us it's not advisable to consider diversification until the core business is stable and profitable. If 'Fine Ideas' are still struggling to win orders and build a sales time for the core product, there is a real danger that diversification will take your eye of the ball.
历史告诉我们,在核心业务稳定盈利之前,考虑多元化是不可取的。如果Fine Ideas仍在努力赢得订单,并为核心产品创造销售时间,那么多元化将有真正的危险。
The catalyst is often the realization that growth in the core business is either slowing or set to slow, often because the market for a particular product is becoming saturated.
引发变化的因素通常是意识到核心业务的增长正在放缓或即将放缓,这通常是因为特定产品的市场正在饱和。
Diversification strategy for 'Fine Ideas''Fine Ideas的多元化战略
'Fine Ideas' can diversify by natural progression. More radically, they extend the brand by offering a much wider range of products that will nonetheless appeal to the same customers. Alternatively, they can use the strength of brand to move into new markets.
'Fine Ideas'可以通过自然发展实现多样化。更为激进的是,他们通过提供更广泛的产品来扩展品牌,尽管如此,这些产品仍会吸引同样的客户。或者,他们可以利用品牌的力量进军新市场。
Another popular business diversification strategy is to look backwards and forwards along the supply chain for opportunities to tighten your grip on the market. For instance, in the recent past people had seen building societies buying estate agents and computer manufacturers buying resellers. In the US Google has busily acquired the leading web data analysis tools, online advertising companies and the social networks and sites that deliver what they unerringly know their users want.
另一种流行的商业多元化战略是沿着供应链向前和向后看,寻找机会来加强对市场的控制。例如,在最近的过去,人们看到建筑协会购买房地产代理,电脑制造商购买转售商。在美国,谷歌正忙着收购领先的网络数据分析工具、在线广告公司以及社交网络和网站,以准确地了解用户的需求。
The cons for 'Fine Ideas''Fine Ideas'的缺点
The company can get a hope for the extended product life cycle. Diversification can put you on the fast track to growth but if the strategy fails it can also burn up money. Expanding the product range and even if turnover increases, the increase in costs could result in a slump in profits. Extend the brand into new markets and there is a danger that it will have no resonance with the newly targeted customers. Thus it's vital to research new markets before diversifying.
公司可以对延长产品生命周期抱有希望。多元化可以让你走上增长的快车道,但如果战略失败,也会烧钱。扩大产品范围,即使营业额增加,成本的增加也可能导致利润下降。将品牌扩展到新的市场,有可能与新的目标客户没有共鸣。因此,在多样化之前研究新市场至关重要。
'Fine ideas' should also look carefully at their existing business. Do they have the right managers to cope with a divaricating strategy? Should they integrate the diversified business into one company or ring fence the new operation as a business in its own right? And is your organization strong enough to be an umbrella brand where your core values resonate across the group? They should think hard before 'Fine Ideas' commit their finances and precious time.
Essay范文总结'Fine ideas'也应仔细审视其现有业务。他们是否有合适的经理来应对分歧战略?他们是应该将多元化的业务整合到一家公司中,还是将新业务作为一项业务单独进行?你的组织是否足够强大,足以成为一个伞式品牌,让你的核心价值观在整个团队中产生共鸣?在'Fine ideas'投入资金和宝贵时间之前,他们应该好好思考。本站提供各国各专业留学生essay代写或指导服务,如有需要可咨询本平台。