Business Essay代写-企业重组战略。本文是一篇留学生Business Essay写作范文,主要内容是讲述公司重组是重新设计公司一个或多个方面的过程。重组公司的过程可能会因许多不同的因素而实施,例如将公司定位为更具竞争力,在当前不利的经济环境中生存,或使公司朝着全新的方向前进。以下是一些例子,说明为什么会发生公司重组,以及这对公司意味着什么。下面就一起来看一下这篇Business Essay范文的具体内容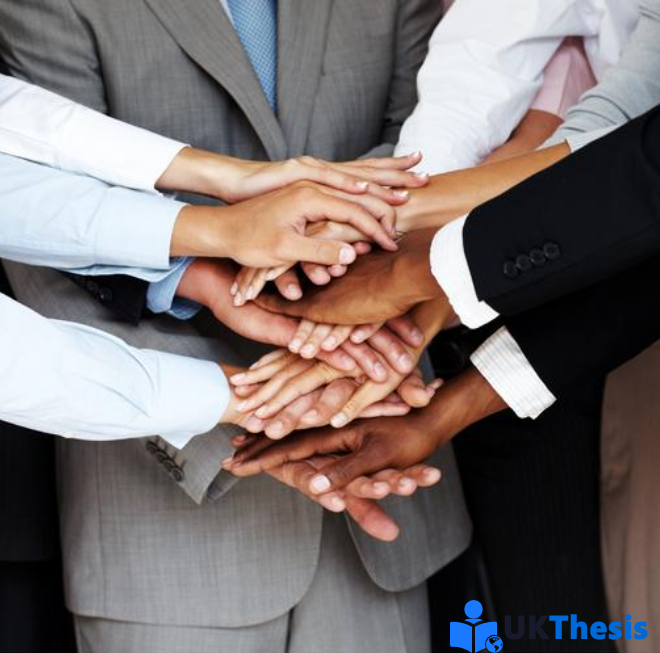 Corporate restructuring is the process of redesigning one or more aspects of a company. The process of reorganizing a company may be implemented due to a number of different factors, such as positioning the company to be more competitive, survive a currently adverse economic climate, or poise the corporation to move in an entirely new direction. Here are some examples of why corporate restructuring may take place and what it can mean for the company.

In general, the idea of corporate restructuring is to allow the company to continue functioning in some manner. Even when corporate raiders break up the company and leave behind a shell of the original structure, there is still usually a hope, what remains can function well enough for a new buyer to purchase the diminished corporation and return it to profitability.
总的来说,公司重组的目的是让公司以某种方式继续运作。即使当企业掠夺者将公司拆散,留下一个原有结构的外壳时,通常仍有希望,剩下的东西能够正常运作,让新买家购买被削弱的公司并使其恢复盈利。
Purpose of Corporate Restructuring –公司重组的目的
To enhance the share holder value, The company should continuously evaluate its:为了提高股东价值,公司应持续评估其
Portfolio of businesses,业务组合
Capital mix,资本组合
Ownership &所有权,以及
Asset arrangements to find opportunities to increase the share holder's value.资产安排,以寻找增加股东价值的机会。
To focus on asset utilization and profitable investment opportunities.关注资产利用率和有利可图的投资机会。
To reorganize or divest less profitable or loss making businesses/products.重组或剥离利润较低或亏损的业务/产品。
The company can also enhance value through capital Restructuring, it can innovate securities that help to reduce cost of capital.该公司还可以通过资本重组提高价值,它可以创新有助于降低资本成本的证券。
Corporate Restructuring entails a range of activities including financial restructuring and organization restructuring.公司重组涉及一系列活动,包括财务重组和组织重组。
1. Financial Restructuring 财务重组
Financial restructuring is the reorganization of the financial assets and liabilities of a corporation in order to create the most beneficial financial environment for the company. The process of financial restructuring is often associated with corporate restructuring, in that restructuring the general function and composition of the company is likely to impact the financial health of the corporation. When completed, this reordering of corporate assets and liabilities can help the company to remain competitive, even in a depressed economy.
财务重组是对公司的财务资产和负债进行重组,以便为公司创造最有利的财务环境。财务重组过程通常与公司重组相关,因为重组公司的一般职能和组成可能会影响公司的财务健康。一旦完成,公司资产和负债的重新排序可以帮助公司保持竞争力,即使在经济低迷的情况下也是如此。
Just about every business goes through a phase of financial restructuring at one time or another. In some cases, the process of restructuring takes place as a means of allocating resources for a new marketing campaign or the launch of a new product line. When this happens, the restructure is often viewed as a sign that the company is financially stable and has set goals for future growth and expansion.
几乎每个企业都会在某个时候经历一个财务重组阶段。在某些情况下,重组过程是为新的营销活动或新产品线的推出分配资源的一种方式。当这种情况发生时,重组通常被视为公司财务稳定的标志,并为未来的增长和扩张设定了目标。
Need For Financial Restructuring 财务重组需求
The process of financial restructuring may be undertaken as a means of eliminating waste from the operations of the company.财务重组过程可作为消除公司运营浪费的一种手段。
For example, the restructuring effort may find that two divisions or departments of the company perform related functions and in some cases duplicate efforts. Rather than continue to use financial resources to fund the operation of both departments, their efforts are combined. This helps to reduce costs without impairing the ability of the company to still achieve the same ends in a timely manner
例如,重组工作可能会发现公司的两个部门或部门履行相关职能,在某些情况下会重复工作。与其继续使用财政资源为两个部门的运作提供资金,不如将它们的努力结合起来。这有助于降低成本,同时不影响公司及时实现相同目标的能力
In some cases, financial restructuring is a strategy that must take place in order for the company to continue operations. This is especially true when sales decline and the corporation no longer generates a consistent net profit. A financial restructuring may include a review of the costs associated with each sector of the business and identify ways to cut costs and increase the net profit. The restructuring may also call for the reduction or suspension of production facilities that are obsolete or currently produce goods that are not selling well and are scheduled to be phased out.
在某些情况下,财务重组是公司继续运营所必须采取的战略。当销售额下降,公司不再产生稳定的净利润时,情况尤其如此。财务重组可能包括审查与每个业务部门相关的成本,并确定降低成本和增加净利润的方法。重组还可能要求减少或暂停陈旧的生产设施,或目前生产的商品销售不佳,计划逐步淘汰。
Financial restructuring also take place in response to a drop in sales, due to a sluggish economy or temporary concerns about the economy in general. When this happens, the corporation may need to reorder finances as a means of keeping the company operational through this rough time. Costs may be cut by combining divisions or departments, reassigning responsibilities and eliminating personnel, or scaling back production at various facilities owned by the company. With this type of corporate restructuring, the focus is on survival in a difficult market rather than on expanding the company to meet growing consumer demand.
由于经济低迷或对总体经济的暂时担忧,销售下降也会导致金融重组。当这种情况发生时,公司可能需要重新安排财务,以保持公司在这段艰难时期的运营。可以通过合并部门或部门、重新分配职责、裁减人员或缩减公司拥有的各种设施的生产规模来削减成本。通过这种类型的公司重组,重点是在困难的市场中生存,而不是扩大公司以满足不断增长的消费者需求。
All businesses must pay attention to matters of finance in order to remain operational and to also hopefully grow over time. From this perspective, financial restructuring can be seen as a tool that can ensure the corporation is making the most efficient use of available resources and thus generating the highest amount of net profit possible within the current set economic environment.
所有企业都必须关注财务问题,以保持运营,并希望随着时间的推移不断增长。从这个角度来看,财务重组可以被视为一种工具,它可以确保公司最有效地利用现有资源,从而在当前既定的经济环境下产生尽可能高的净利润。
2. Organizational Restructuring 组织结构调整
In organizational restructuring, the focus is on management and internal corporate governance structures. Organizational restructuring has become a very common practice amongst the firms in order to match the growing competition of the market. This makes the firms to change the organizational structure of the company for the betterment of the business.
在组织重组中,重点是管理和内部公司治理结构。为了适应日益激烈的市场竞争,组织重组已成为企业间的一种普遍做法。这使得公司为了改善业务而改变公司的组织结构。
Need For Organization Restructuring 组织重组的需要
New skills and capabilities are needed to meet current or expected operational requirements.需要新的技能和能力来满足当前或预期的运营需求。
Accountability for results are not clearly communicated and measurable resulting in subjective and biased performance appraisals.结果问责制没有明确传达和衡量,导致主观和有偏见的绩效评估。
Parts of the organization are significantly over or under staffed.该组织的部分人员严重过剩或不足。
Organizational communications are inconsistent, fragmented, and inefficient.组织沟通不一致、支离破碎、效率低下。
Technology and/or innovation are creating changes in workflow and production processes.技术和/或创新正在改变工作流程和生产流程。
Significant staffing increases or decreases are contemplated.预计将大幅增加或减少人员配置。
Personnel retention and turnover is a significant problem.人员保留和流动是一个重大问题。
Workforce productivity is stagnant or deteriorating.劳动力生产力停滞或恶化。
Morale is deteriorating.士气正在恶化。
Some of the most common features of organizational restructures are:组织结构调整的一些最常见特征是:
Regrouping of business: This involves the firms regrouping their existing business into fewer business units. The management then handles theses lesser number of compact and strategic business units in an easier and better way that ensures the business to earn profit.
业务重组:这涉及企业将现有业务重组为较少的业务部门。然后,管理层以更简单、更好的方式处理这些数量较少的紧凑型和战略性业务部门,以确保业务获得利润。
Downsizing: Often companies may need to retrench the surplus manpower of the business. For that purpose offering voluntary retirement schemes (VRS) is the most useful tool taken by the firms for downsizing the business's workforce.
裁员:通常公司可能需要削减企业的剩余人力。为此,提供自愿退休计划是企业缩减企业劳动力最有用的工具。
Decentralization: In order to enhance the organizational response to the developments in dynamic environment, the firms go for decentralization. This involves reducing the layers of management in the business so that the people at lower hierarchy are benefited.
权力下放:为了加强组织对动态环境发展的反应,公司采取权力下放。这涉及到减少企业中的管理层,从而使较低层级的人员受益。
Outsourcing: Outsourcing is another measure of organizational restructuring that reduces the manpower and transfers the fixed costs of the company to variable costs.
外包:外包是组织重组的另一种措施,它减少了人力,并将公司的固定成本转化为可变成本。
Enterprise Resource Planning: Enterprise resource planning is an integrated management information system that is enterprise-wide and computer-base. This management system enables the business management to understand any situation in faster and better way. The advancement of the information technology enhances the planning of a business.
企业资源规划:企业资源规划是一个企业范围和计算机基础的集成管理信息系统。该管理系统使业务管理人员能够更快、更好地了解任何情况。信息技术的进步增强了企业的规划。
Business Process Engineering: It involves redesigning the business process so that the business maximizes the operation and value added content of the business while minimizing everything else.
业务流程工程:它涉及重新设计业务流程,使业务最大限度地实现业务的运营和增值内容,同时最小化其他一切。
Total Quality Management: The businesses now have started to realize that an outside certification for the quality of the product helps to get a good will in the market. Quality improvement is also necessary to improve the customer service and reduce the cost of the business.
全面质量管理:企业现在已经开始意识到,产品质量的外部认证有助于在市场上获得良好的意愿。质量改进对于改善客户服务和降低业务成本也是必要的。
VARIOUS STRATEGIES FOR BUSINESS RESTRUCTURING 企业重组的各种策略
Smart sizing: It is the process of reducing the size of a company by laying off employees on the basis of incompetence and inefficiency.
智能调整:这是一个基于无能和效率低下而裁员以缩小公司规模的过程。
Some Examples 一些示例
Acquisitions: HLL took over TOMCO.收购:HLL接管了TOMCO
Diversification: Videocon group is diversified into power projects, oil exploration and basic telecom services.多元化:Videocon集团多元化经营电力项目、石油勘探和基础电信服务。
Merger: Asea and Brown Boveri came together to form ABB.合并:Asea和Brown Boveri合并成立ABB。
Strategic alliances: Siemens India has got a Strategic alliance with Bharati Telecom for marketing of its EPABX.战略联盟:西门子印度公司与Bharati Telecom就其EPABX的营销达成战略联盟。
Expansion: Siemens is expanding its medical electronics division- a new factory for medical electronics is already come up in Goa.扩张:西门子正在扩张其医疗电子部门——一家新的医疗电子工厂已经在果阿建立。
Networking: It refers to the process of breaking companies into smaller independant business units for significant improvement in productivity and flexibility. The phenomenon is predominant in South Korea, where big companies like Samsung, Hyundai and Daewoo are breaking themselves up into smaller units. These firms convert their managers into entrepreneurs.
网络:它是指将公司拆分为较小的独立业务部门,以显著提高生产力和灵活性的过程。这种现象在韩国很普遍,三星、现代和大宇等大公司正在将自己拆分成更小的部门。这些公司将他们的经理转变为企业家。
Virtual Corporation: It is a company that has taken steps to turn itself inside out. Rather than having managers and staff sitting INSIDE in their offices moving papers from in basket to out basket, a virtual corporation kicks the employees outside, sending them to work in customer's offices and plants, determining what the customer needs and wants, then reshaping the corporate products and services to the customer's exact needs. This is a futuristic concept wherein companies will be edgeless, adaptable and perpetually changing. The centrepiece of the business revolution is a new kind of product called a "Virtual Product" Some of the these products already exist, camcorders create instant movies, personal computers and laser printers have made instant desktop publishing a reality. And for all these we can obtain cash instantly at ATMs.
虚拟公司:这是一家已经采取措施彻底改变自己的公司。虚拟公司不是让经理和员工坐在办公室里把文件从一个篮子里搬到另一个篮子外,而是把员工踢到外面,让他们在客户的办公室和工厂工作,确定客户的需求和需求,然后根据客户的确切需求重塑公司产品和服务。这是一个未来主义的概念,在这个概念中,公司将是无边缘的、适应性强的,并且永远在改变。商业革命的核心是一种被称为"虚拟产品"的新型产品。这些产品中的一些已经存在,摄录机制作即时电影,个人电脑和激光打印机使即时桌面出版成为现实。对于所有这些,我们可以在自动取款机上立即获得现金。
Verticalization: It refers to regrouping of management functions for particular functions for a particular product range to achieve higher accountability and transparency. Siemens in 1990 moved from a "function-oriented" structure to a vertical "entrepreneur-oriented" structure embracing size business and three support divisions.
垂直化:指为特定产品系列的特定职能重新组合管理职能,以实现更高的问责制和透明度。1990年,西门子从"功能导向"结构转变为垂直的"企业家导向"结构,包括规模业务和三个支持部门。
Delayering- Flat organization: In the post world war period the demand for goods was ever increasing. Main objective of the corporations was production and capacity build up to meet the demand. The classical, pyramidal structure was well suited to this high growth environment. This structure was scalable and the corporations could immediately translate their growth plans into action by adding workers at the bottom layer and filling in the management layers. But the price paid in the whole process was much higher. The overall process became complicated; number of middle managers and functional managers grew making the coordination of various functions complex. Senior/top management was alienated from the front-line people as well as the end users of the product or sen/ice. Decision-making became slower. Hence, a need is felt to attack the unproductive, bulky and sluggish network of white-collar staff. A powerful strategy would be to remove the layers of senior and middle management i.e. making the organization structure flat.
扁平化组织:在战后时期,对商品的需求不断增加。公司的主要目标是生产和能力建设,以满足需求。经典的金字塔结构非常适合这种高生长环境。这种结构是可扩展的,企业可以通过在底层增加工人和填补管理层,立即将其增长计划转化为行动。但在整个过程中付出的代价要高得多。整个过程变得复杂;中层经理和职能经理的数量不断增加,使得各种职能的协调变得复杂。高级/高级管理人员与一线人员以及产品或服务的最终用户疏远。决策变得更加缓慢。因此,人们感到有必要打击白领员工的低效、庞大和缓慢的网络。一个强有力的策略是去除高层和中层管理层,即使组织结构扁平化。
The perspective of organizational restructuring may be different for the employees. When a company goes for the organizational restructuring, it often leads to reducing the manpower and hence meaning that people are losing their jobs. This may decrease the morale of employee in a large manner. Hence many firms provide strategies on career transitioning and outplacement support to their existing employees for an easy transition to their next job.
对于员工来说,组织重组的视角可能有所不同。当一家公司进行组织重组时,往往会导致人力减少,从而意味着人们正在失去工作。这可能会在很大程度上降低员工的士气。因此,许多公司为现有员工提供职业转型和再就业支持策略,以便轻松过渡到下一份工作。
The important methods of Corporate Restructuring are:公司重组的重要方法有:
Joint ventures 合资企业
Sell off and spin off 出售和分拆
Divestitures 撤资剥离
Equity carve out 股权分割
Leveraged buy outs (LBO)杠杆收购
Management buy outs 管理层收购
1. Joint Ventures 合资企业
Joint ventures are new enterprises owned by two or more participants. They are typically formed for special purposes for a limited duration. It is a combination of subsets of assets contributed by two (or more) business entities for a specific business purpose and a limited duration. Each of the venture partners continues to exist as a separate firm, and the joint venture represents a new business enterprise. It is a contract to work together for a period of time each participant expects to gain from the activity but also must make a contribution.
合资企业是由两个或更多参与者拥有的新企业。它们通常在有限的时间内用于特殊目的。它是两个(或多个)业务实体为特定业务目的和有限期限贡献的资产子集的组合。每个合资伙伴继续作为一个独立的公司存在,而合资企业代表着一个新的商业企业。这是一份合同,在一段时间内,每个参与者都希望从活动中获益,但也必须做出贡献。
For Example:例如
GM-Toyota JV: GM hoped to gain new experience in the management techniques of the Japanese in building high-quality, low-cost compact & subcompact cars. Whereas, Toyota was seeking to learn from the management traditions that had made GE the no. 1 auto producer in the world and In addition to learn how to operate an auto company in the environment under the conditions in the US, dealing with contractors, suppliers, and workers.
通用汽车-丰田合资公司:通用汽车希望在日本制造高质量、低成本紧凑型和微型汽车的管理技术方面获得新的经验。然而,丰田正试图学习使通用电气成为世界第一汽车制造商的管理传统,并学习如何在美国的环境下经营汽车公司,与承包商、供应商和工人打交道。
DCM group and Daewoo motors entered in to JV to form DCM DAEWOO Ltd. to manufacture automobiles in India.
DCM集团和大宇电机加入合资公司,成立DCM大宇有限公司,在印度制造汽车。
2. Spin-off 分拆
Spinoffs are a way to get rid of underperforming or non-core business divisions that can drag down profits.
分拆是一种摆脱业绩不佳或非核心业务部门的方法,这些部门可能会拖累利润。
Process of spin-off 分拆过程
The company decides to spin off a business division.公司决定分拆一个业务部门。
The parent company files the necessary paperwork with the Securities and Exchange Board of India (SEBI).母公司向印度证券交易委员会(SEBI)提交必要的文件。
The spinoff becomes a company of its own and must also file paperwork with the SEBI.分拆公司成为自己的公司,还必须向SEBI提交文件。
Shares in the new company are distributed to parent company shareholders.新公司的股份分配给母公司股东。
The spinoff company goes public.这家分拆公司上市了。
Notice that the spinoff shares are distributed to the parent company shareholders. There are two reasons why this creates value:请注意,分拆股份分配给母公司股东。这创造价值的原因有两个:
Parent company shareholders rarely want anything to do with the new spinoff. After all, it's an underperforming division that was cut off to improve the bottom line. As a result, many new shareholders sell immediately after the new company goes public.
母公司股东很少希望与新的分拆有任何关系。毕竟,这是一个表现不佳的部门,为了提高利润而被裁掉。因此,许多新股东在新公司上市后立即出售。
Large institutions are often forbidden to hold shares in spinoffs due to the smaller market capitalization, increased risk, or poor financials of the new company. Therefore, many large institutions automatically sell their shares immediately after the new company goes public.
由于新公司的市值较小、风险增加或财务状况不佳,大型机构通常被禁止持有分拆股票。因此,许多大型机构在新公司上市后立即自动出售其股票。
There is no money transaction in spin-off. The transaction is treated as stock dividend & tax free exchange.分拆中没有货币交易。该交易被视为股票股息和免税交易。
Split-off:易股式重组
Is a transaction in which some, but not all, parent company shareholders receive shares in a subsidiary, in return for relinquishing their parent company's share. In other words some parent company shareholders receive the subsidiary's shares in return for which they must give up their parent company shares
是一种交易,在该交易中,部分(但不是全部)母公司股东获得子公司的股份,作为放弃母公司股份的回报。换句话说,一些母公司股东获得子公司的股份作为回报,他们必须放弃母公司的股份
Feature of split-offs is that a portion of existing shareholders receives stock in a subsidiary in exchange for parent company stock.
分拆的特点是一部分现有股东持有子公司的股票,以换取母公司的股票。
Split-up:析产分股
Is a transaction in which a company spins off all of its subsidiaries to its shareholders & ceases to exist.是指公司将其所有子公司分拆给股东并不再存在的交易。
The entire firm is broken up in a series of spin-offs.整个公司在一系列的分拆中解体了。
The parent no longer exists and 父项公司不再存在,并且
Only the new offspring survive.只有新的后代存活下来
In a split-up, a company is split up into two or more independent companies. As a sequel, the parent company disappears as a corporate entity and in its place two or more separate companies emerge.
在拆分中,一家公司被拆分为两个或多个独立的公司。随后,母公司作为一个法人实体消失,取而代之的是两个或多个独立的公司。
3. Divestures 撤资剥离
Divesture is a transaction through which a firm sells a portion of its assets or a division to another company. It involves selling some of the assets or division for cash or securities to a third party which is an outsider.
撤资剥离是一家公司将其部分资产或部门出售给另一家公司的交易。它涉及将部分资产或部门出售给作为局外人的第三方,以换取现金或证券。
Divestiture is a form of contraction for the selling company. means of expansion for the purchasing company. It represents the sale of a segment of a company (assets, a product line, a subsidiary) to a third party for cash and or securities.
撤资剥离是销售公司的一种收缩形式。采购公司的扩张手段。它代表将公司的某一部分(资产、产品线、子公司)出售给第三方以获取现金和/或证券。
Mergers, assets purchase and takeovers lead to expansion in some way or the other. They are based on the principle of synergy which says 2 + 2 = 5! , divestiture on the other hand is based on the principle of "anergy" which says 5 – 3 = 3!.
兼并、资产购买和收购以某种方式导致扩张。它们基于协同原理,即2+2=5,另一方面,剥离是基于"无能"原则,即5–3=3!。
Among the various methods of divestiture, the most important ones are partial sell-off, demerger (spin-off & split off) and equity carve out. Some scholars define divestiture rather narrowly as partial sell off and some scholars define divestiture more broadly to include partial sell offs, demergers and so on.
在各种剥离方法中,最重要的是部分抛售、分拆(分拆和分拆)和股权分割。一些学者将剥离定义为部分出售,而一些学者则将剥离定义得更宽泛,包括部分出售、分拆等。
Motives:动机
Change of focus or corporate strategy 焦点或公司战略的变化
Unit unprofitable can mistake 公司不盈利可能会出错
Sale to pay off leveraged finance 出售以偿还杠杆融资
Antitrust 反垄断的
Need cash 需要现金
Defend against takeover 防范收购
Good price.价格不错
4. Equity Carve-Out 股权分割
A transaction in which a parent firm offers some of a subsidiaries common stock to the general public, to bring in a cash infusion to the parent without loss of control.
母公司向公众提供部分子公司普通股,以在不丧失控制权的情况下向母公司注入现金的交易。
In other words equity carve outs are those in which some of a subsidiaries shares are offered for a sale to the general public, bringing an infusion of cash to the parent firm without loss of control. Equity carve out is also a means of reducing their exposure to a riskier line of business and to boost shareholders value.
换言之,股权分拆是指将子公司的部分股份出售给公众,为母公司注入现金而不丧失控制权。股权分拆也是减少他们在风险较高的业务领域的风险敞口并提高股东价值的一种手段。
5. Leveraged Buyout 杠杆收购
A buyout is a transaction in which a person, group of people, or organization buys a company or a controlling share in the stock of a company. Buyouts great and small occur all over the world on a daily basis.
收购是一个人、一群人或组织购买一家公司或一家公司的控股股份的交易。世界各地每天都会发生大大小小的收购。
Buyouts can also be negotiated with people or companies on the outside. For example, a large candy company might buy out smaller candy companies with the goal of cornering the market more effectively and purchasing new brands which it can use to increase its customer base. Likewise, a company which makes widgets might decide to buy a company which makes thingamabobs in order to expand its operations, using an establishing company as a base rather than trying to start from scratch.
收购也可以与外部人士或公司进行谈判。例如,一家大型糖果公司可能会收购规模较小的糖果公司,目的是更有效地占领市场,并购买新品牌,以增加其客户群。同样,一家生产小部件的公司可能会决定购买一家生产thingamabobs的公司,以扩大其业务,以一家老牌公司为基础,而不是试图从头开始。
6. Management buyout 管理层收购
In this case, management of the company buys the company, and they may be joined by employees in the venture. This practice is sometimes questioned because management can have unfair advantages in negotiations, and could potentially manipulate the value of the company in order to bring down the purchase price for themselves. On the other hand, for employees and management, the possibility of being able to buy out their employers in the future may serve as an incentive to make the company strong.
在这种情况下,公司的管理层收购了公司,他们可能会被合资企业的员工加入。这种做法有时会受到质疑,因为管理层在谈判中可能具有不公平的优势,并可能操纵公司的价值,从而降低自己的收购价格。另一方面,对于员工和管理层来说,未来能够买断雇主的可能性可能会激励公司变得强大。
It occurs when a company's managers buy or acquire a large part of the company. The goal of an MBO may be to strengthen the managers' interest in the success of the company.
当一家公司的经理购买或收购公司的大部分股份时,就会发生这种情况。MBO的目标可能是加强管理者对公司成功的兴趣。
Purpose of Management buyouts 管理层收购的目的
From management point of view may be:从管理角度来看,可能是:
To save their jobs, either if the business has been scheduled for closure or if an outside purchaser would bring in its own management team.为了保住他们的工作,无论是在企业计划关闭的情况下,还是在外部采购商引入自己的管理团队的情况下。
To maximize the financial benefits they receive from the success they bring to the company by taking the profits for themselves.从他们为公司带来的成功中获得的经济利益最大化,将利润据为己有。
To ward off aggressive buyers.以避开咄咄逼人的买家。
The goal of an MBO may be to strengthen the manager's interest in the success of the company. Key considerations in MBO are fairness to shareholders price, the future business plan, and legal and tax issues.MBO的目标可能是加强管理者对公司成功的兴趣。MBO的主要考虑因素是对股东价格的公平性、未来的商业计划以及法律和税务问题。
Benefits of Management buyouts 管理层收购的好处
It provides an excellent opportunity for management of undervalued co's to realize the intrinsic value of the company.这为低估值公司的管理提供了实现公司内在价值的绝佳机会。
Lower agency cost: cost associated with conflict of interest between owners and managers.降低代理成本:与所有者和管理者之间的利益冲突相关的成本。
Source of tax savings: since interest payments are tax deductible, pushing up gearing rations to fund a management buyout can provide large tax covers.税收节省的来源:由于利息支付可以免税,提高杠杆比率以资助管理层收购可以提供大量的税收保障。
Conclusion: 结论
Restructuring strategies encompasses enhancing economy and improving efficiency. When a company wants to grow or survive in a competitive environment, it needs to restructure itself and focus on its competitive advantage. Thus, the merger and acquisition strategies have been conceived to improve general economic well-being of all those who are, directly or indirectly, connected with the corporate sector. The intension of buy back is visualized as to support share value during periods of temporary weakness, survival and to prevent takeover bids.
重组战略包括增强经济和提高效率。当一家公司想要在竞争环境中成长或生存时,它需要重组自身并专注于竞争优势。因此,兼并和收购战略旨在改善所有直接或间接与公司部门有联系的人的总体经济福祉。回购的意图被视为在暂时疲软、生存期内支持股票价值,并防止收购出价。本站提供各国各专业Essay代写或写作指导服务,如有需要可咨询本平台。