代写澳洲essay成功案例- 澳大利亚和新西兰注册会计师分析。本文是一篇本站代写澳洲essay的成功案例,主要内容是讲述澳大利亚和新西兰特许会计师协会是澳大利亚和新西兰的特许会计师协会的运营名称。本篇essay解释该专业机构的愿景是授权其成员成为金融和商业领域的领导者和塑造者,在世界各地工作,总部设在澳大利亚和新西兰。下面就一起来看一下这篇代写澳洲essay成功案例的具体内容。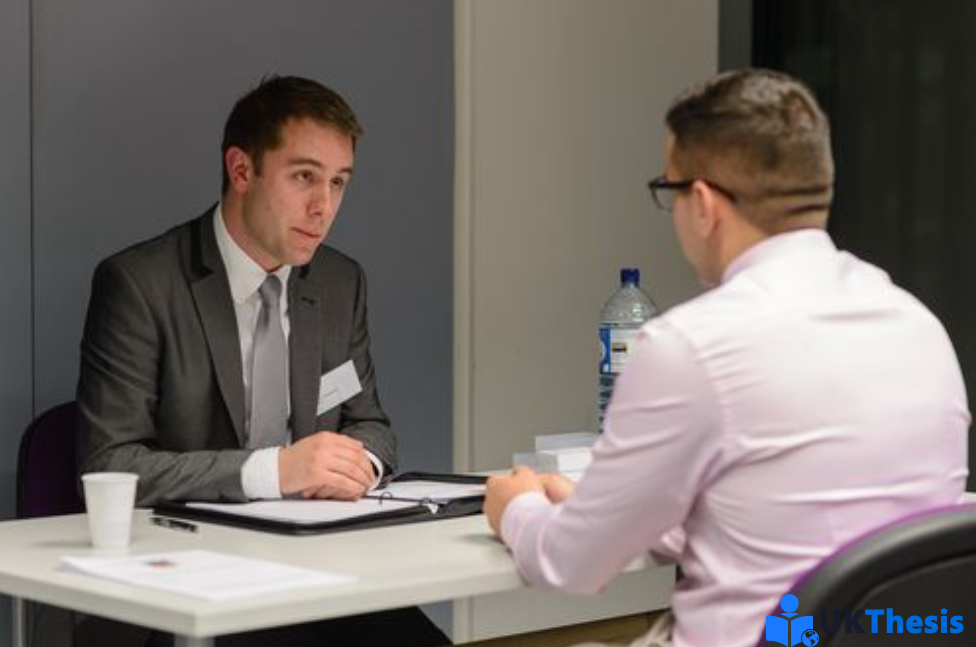 MISSION/VISION 使命/愿景
The Chartered Accountants Australia and New Zealand is the operating name for the Institutes of Chartered Accountants in Australia and New Zealand.
The vision of this Professional body is to empower its members to become leaders and shapers (successful) in finance and business to work around the world, based in Australia and New Zealand.
GOALS/OBJECTIVES 目标
Pre-eminence: Maintaining the prestige of the Chartered Accountants designation.卓越:保持特许会计师称号的声望。
Relevance: Helping CA's and the profession stay ahead in a changing world.相关性:帮助CA和行业在不断变化的世界中保持领先地位。
Reach: Extending the influence of the members 影响力:扩大成员的影响力
Code Of Conduct 行为准则
The codes of ethics for our members are established by globally recognized standard setting bodies in Australia and New Zealand 我们成员的道德准则由澳大利亚和新西兰的全球公认的标准制定机构制定
Our members are held accountable to the principles set out by the codes of conduct and professional standards in their country 我们的成员对其国家的行为准则和专业标准所规定的原则负责
The codes are also our guidelines when assessing member conduct and making disciplinary decisions 这些准则也是我们在评估会员行为和做出纪律决定时的指导方针
Broadening the range of products and services to meet changing business and community needs is the main strategy of the company.扩大产品和服务的范围以满足不断变化的商业和社区需求是该公司的主要战略。
Professional Standards 专业标准
As an accounting professional in Australia, you are expected to observe the Australian Professional and Ethical Standards Board (APES) 110 – Code of Ethics for Accounting Professionals.作为澳大利亚的会计专业人员,您应遵守澳大利亚职业道德标准委员会(APES)110–会计专业人员道德规范。
Member conduct in New Zealand is similarly governed by the NZICA Codes of Ethics.新西兰的会员行为同样受《新西兰独立协会道德规范》的约束。
These standards are used to assess a member's professional conduct in the event of a complaint by a client or third party.这些标准用于在客户或第三方投诉时评估会员的职业行为。
A failure to meet the standard may result in disciplinary proceedings.不符合标准可能会导致纪律处分程序。
The fundamental principles in both codes are: Integrity, Objectivity, Professional competence and due care, Confidentiality, Professional Behaviour.这两项准则的基本原则是:正直、客观、专业技能和应有的谨慎、保密、专业行为。
Integrity 正直
Integrity is often defined as doing the right thing even when no one else is around. It is the ability to act with honesty and be consistent with the particular moral, values or belief you have. Integrity also means trust and reputation of the company. Business relationships are built on trust between company and members/stakeholders and consumer relationships.
正直通常被定义为即使周围没有其他人,也要做正确的事情。它是诚实行事的能力,并与你所拥有的特定道德、价值观或信仰保持一致。诚信也意味着对公司的信任和声誉。商业关系建立在公司和成员/利益相关者之间的信任以及消费者关系之上。
Example – The company Chartered Accountants shows integrity in their business by giving all the rights to the members. The company is always accountable to the stakeholders and follows the codes of ethics of NZICA.
例如,特许会计师事务所通过将所有权利授予会员来显示其业务的完整性。公司始终对利益相关者负责,并遵守NZICA的道德准则。
Fairness 公平
In company fairness means dealing equitably and with justice with the shareholders and members of the company.
在公司中,公平意味着公平公正地对待股东和公司成员。
Fairness is concerned with actions, processes, and consequences, that are morally right honorable, and equitable. In essence, the virtue of fairness establishes moral standards for decisions that affect others.
公平是指行为、过程和后果,它们在道德上是正确、光荣和公平的。从本质上讲,公平的美德为影响他人的决策建立了道德标准。
Example – Chartered Accountants Australia and New Zealand have their codes of ethics which are the guidelines for the members of the company to make disciplinary decisions and making fair rules and regulations for the company.
例如,澳大利亚和新西兰的特许会计师都有自己的道德准则,这些准则是公司成员做出纪律决定和为公司制定公平规则和条例的准则。
Accountability 责任
Accountability is the performance of a company in non-financial areas such as social responsibility, sustainability and environmental performance.
责任是指公司在社会责任、可持续性和环境绩效等非财务领域的表现。
Example – The members or employees of Chartered Accountants are being present for their entire required shift and they complete any tasks that have been designated to them. The company is accountable to public and its shareholders for any losses.
例如,特许会计师事务所的成员或员工在整个规定的轮班期间都在场,并完成指定给他们的任何任务。公司对任何损失都要向公众和股东负责。
Enterprise 企业发展
A project, a willingness to take on a new project and undertaking or business venture, especially a bold or complex one. It implies controlling the organization towards its central goals through hierarchical alignment.
项目,承担新项目、事业或商业冒险的意愿,尤指大胆或复杂的项目。它意味着通过层级调整来控制组织实现其核心目标。
Example – Chartered Accountant's members focus on achieving their goals and they put their all efforts in working on a new project.
例如,特许会计师的成员专注于实现他们的目标,他们在新项目中付出了所有的努力。
Efficiency 效率
It is the ability to avoid wasting materials, energy, efforts, money and the time in doing something or in producing a desired result.
它是避免在做某事或产生期望结果时浪费材料、精力、精力、金钱和时间的能力。
Example – Chartered Accountants is a one of the biggest company globally and works on large scale. The members, employees and stakeholders have different functions to perform and they put all of their efforts in performing those functions for company i.e. employees works efficiently without wasting time and efforts.
例如,特许会计师事务所是全球最大的公司之一,规模庞大。成员、员工和利益相关者有不同的职能需要履行,他们竭尽全力为公司履行这些职能,即员工在不浪费时间和精力的情况下高效工作。
Businesses working with CHARTERED ACCOUNTANTS 与特许会计师事务所合作的企业
Global Accounting Alliance (GAA) 全球会计联盟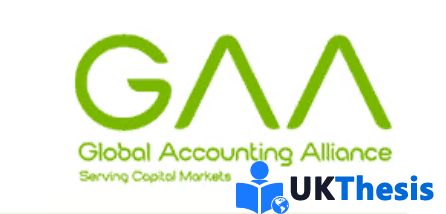 Association of Chartered Certified Accountants (ACCA) 特许注册会计师协会

Global Accounting Alliance(GAA) 全球会计联盟
Global Accounting Alliance (GAA) , represents close to 800,000 of the world's leading professional accountants in over 165 countries. It is an alliance of 10 leading professional accountancy bodies in significant capital market. It was created to promote quality services, facilitate information sharing and ensure collaboration on important international issues.
The GAA works in collaboration with national regulators, governments, shareholders and other international companies especially the International Federation of Accountants(IFAC).
全球会计联盟代表着165多个国家近80万名世界领先的专业会计师。它是一个由10个重要资本市场领先的专业会计机构组成的联盟。它的设立是为了促进高质量的服务,促进信息共享,并确保在重要的国际问题上进行合作。
GAA与国家监管机构、政府、股东和其他国际公司,特别是国际会计师联合会合作。
GAA MISSION 全球会计联盟任务
The GAA was built up to advance quality administrations, share data and work together on critical worldwide issues, while working in the concern of general population interest and quality of accounting profession.
GAA的建立是为了推进质量管理,共享数据,并在全球关键问题上合作,同时关注公众利益和会计职业质量。
OBJECTIVES 目标
The GAA Board gives alliance's members to openly share information about themselves, the profession and pursuit of strengthening each member and taking into account of public interest.
The Provision of benefits to the members of the institute constituting the Alliance.
The company's main objective is strengthening of the members by using their individual influence with key shareholders and leadership projects.
GAA董事会允许联盟成员公开分享关于他们自己、职业以及加强每个成员的追求的信息,并考虑到公众利益。
向组成联盟的研究所成员提供福利。
该公司的主要目标是通过利用其在主要股东和领导项目中的个人影响力来加强成员。
Code of Conduct 行为准则
The GAA maintain the timely exchange of experience and observations on matters of importance to the accounting profession.GAA就会计专业的重要事项保持及时的经验交流和意见交流。
It is the responsibility of the company to support and provide services to the members working in GAA jurisdication and the international integrated reporting council.公司有责任为GAA司法机构和国际综合报告理事会的成员提供支持和服务。
Members of Global Accounting Alliance receive professional support when working in another country.全球会计联盟的成员在其他国家工作时会得到专业支持。
Association of Chartered Certified Accountants (ACCA)特许注册会计师协会
ACCA is the global professional accounting body offering the chartered certified accountant qualification. It offers business-significant, first-decision capabilities to individuals of ability and desire around world over who look for a remunerating career in accountancy, fund and administration. ACCA works with the network of 100 offices and more than 7,100 approved employers internationally, who provide employee growth.
ACCA是提供注册会计师资格的全球性专业会计机构。它为世界各地有能力和愿望的个人提供了重要的商业第一决策能力,这些人希望在会计、基金和管理领域获得有报酬的职业。ACCA与全球100个办事处和7100多家经批准的雇主网络合作,为员工提供成长服务。
Code of Conducts 行为准则
The ACCA code of ethics and conduct is binding on all members and partners (directors), as well as students in an ACCA practice.ACCA的道德和行为准则对所有成员和合作伙伴(董事)以及ACCA实践中的学生具有约束力。
Code of ethics are based on the International Ethics Standards Board for Accountants(IESBA) code and fundamental principles set out as IESBA's.道德准则以国际会计师道德标准委员会(IESBA)准则和IESBA的基本原则为基础。
Identifying the threats to the fundamental principles of professional ethics for accountants and eliminating, reducing the threats from the company.识别对会计师职业道德基本原则的威胁,消除、减少来自公司的威胁。
Integrity is the most important principle of the company as company should deal straightforward and honestly in all business relationships.诚信是公司最重要的原则,因为公司在所有业务关系中都应该坦诚相待。
Information gained as a result of professional relationships should not be disclosed.不应披露因职业关系而获得的信息。
Integrity 正直

Fairness 公平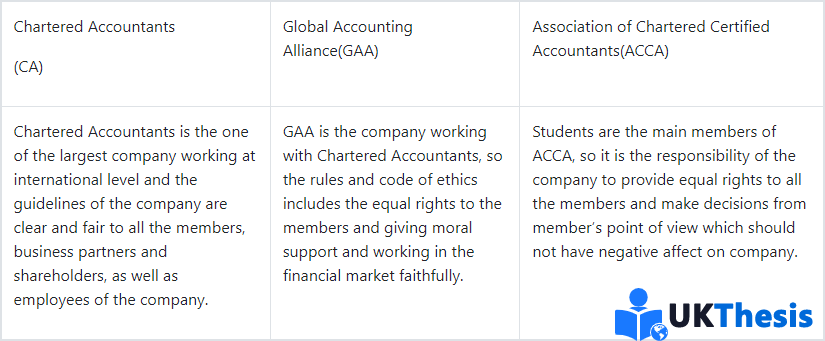 Accountability 责任

Enterprise 企业发展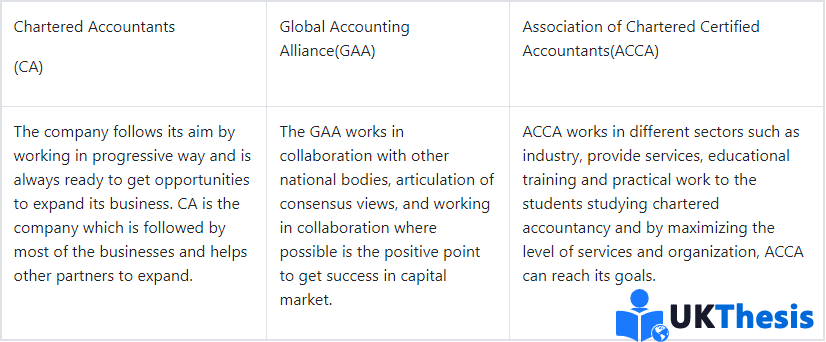 Efficiency 效率

本站提供各国各专业留学生essay范文,essay代写以及essay写作辅导,如有需要可咨询本平台。