代写essay参考案例-商业道德-董事会的作用。本文是由本站代写服务提供的留学生essay范例,主要内容是讲述董事是在公司整体运营中代表股东利益的个人。一旦股东的钱被拿走,董事们就会在定期举行的董事会会议上收到与公司运营有关的高级信息,首席执行官会向董事会报告我们的状况。董事会在多个平台上任命。董事会批准股票授予,他们可能批准/不批准收购等——与战略方向而非运营事项有关的高端决策。有些人是独立的专家,接受他们的建议。这是首席执行官决定如何采取行动。本篇essay引用Holstein描述的蒂芙尼董事会会议上的一个事件,在该事件中,一个特别利益集团被煽动起来,以审查冲突钻石。调查结果被提交给了董事会会议,首席执行官立即采取行动,停止所有与冲突钻石有关的交易,以防止道德辩论最终影响到一家有意经营此类商品的公司的销售。下面就一起来看一下这篇代写essay参考案例的具体内容。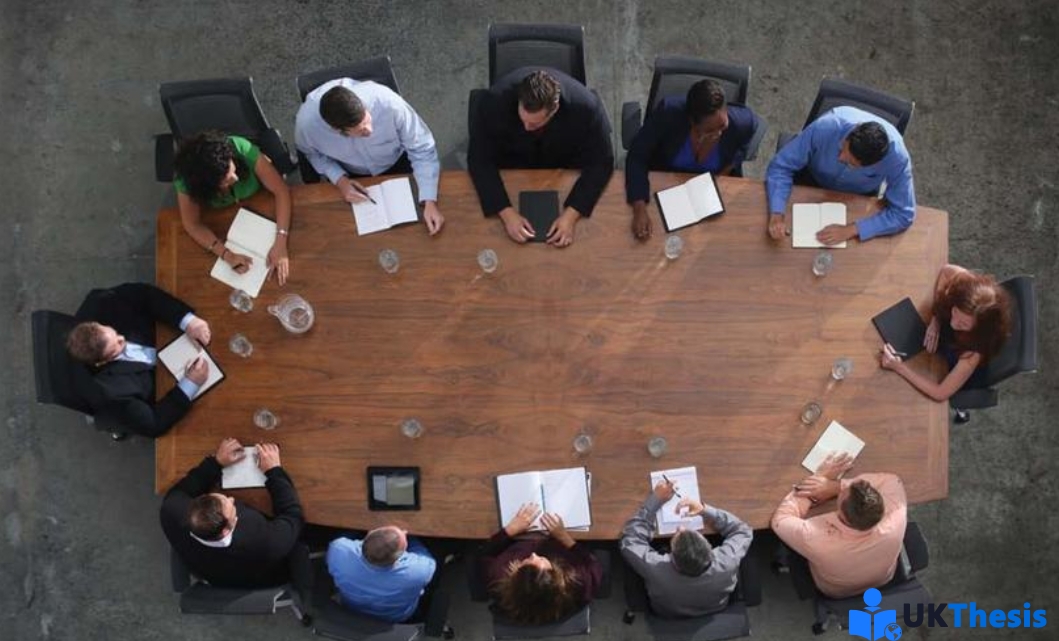 The Role of the Board 董事会的作用
The directors are individuals who represent the interest of the shareholders in the overall running of the company. Once the shareholders money is taken, the directors receive high level information relating to the running of the company at board meetings which occur periodically-at this meeting, the CEO reports to the board indicating what the status us. Directors are appointed on a number of platforms. The board approve stock grants, they might approve/disapprove acquisitions etc.-high end decisions relating to strategic direction rather than operational matters.
Some are independent subject matter experts bought in to advise. It is the CEOs decision how this is acted upon. Holstein (2006) described an event at a Tiffany board meeting during which a special interest group had been instigated with a view to examination of conflict diamonds. The findings were brought to the board meeting and the CEO instantly took action ceasing all transactions concerning conflict diamonds in order to prevent an ethical debate that could ultimately affect sales of a firm wiling to deal in such a commodity.
If the board disapprove of actions, the board has one key ability namely the removal of the CEO. On this basis it is often prudent to follow the advice of the board. The board can be an asset in that they can support the CEO and assist in the running and strategic direction however conversely they can equally make poor decisions and therefore be a hindrance to the company and lead to its destruction.
如果董事会不同意行动,董事会有一项关键能力,即罢免首席执行官。在此基础上,遵循董事会的建议通常是谨慎的。董事会可以是一种资产,因为他们可以支持首席执行官,协助公司的运营和战略方向,但反过来,他们也可能做出糟糕的决策,从而阻碍公司并导致公司的毁灭。
In order to form and manage a board of directors, there are a number of protocols/recommendations designed to increase the rate of success. Allio (2004) wrote that root cause analysis of corporate oversight is commonly attributed to a lack of attention to the methods by which the board is intended to deal with its responsibilities. Forming and managing a board of directors requires consideration -one thing that people need to be aware of is when seeking venture capital and doing due diligence on the plan and individuals, Due diligence should be done on the venture capitalist as a prospective board member.
为了组建和管理董事会,有许多协议/建议旨在提高成功率。Allio(2004)写道,对公司监督的根本原因分析通常被归因于对董事会处理其职责的方法缺乏关注。组建和管理董事会需要考虑-人们需要意识到的一件事是,在寻求风险投资并对计划和个人进行尽职调查时,应对作为潜在董事会成员的风险投资家进行尽职调查。
Kelly and Gennard (1996) discussed the merits of appointing personnel directors as members of board of directors highlighting a number of firms in which this was found to be beneficial in shaping the formation and implementation of business strategy.
Kelly和Gennard讨论了任命人事主管为董事会成员的好处,强调了一些公司认为这有利于形成和实施商业战略。
Cantor (2003) wrote describing how contemporary directors are frequently chosen for such skills as judgement, leadership and business integrity however more significantly is not how to act as opposed to when to act and this can only be gained with a comprehensive understanding of the risks of the company. Cantor stressed that a more suitable process regarding the selection involved questioning relative to the extant risks, whether there was a knowledge gap in the existing board membership and if the candidate could plug that knowledge gap.
Cantor写道,当代董事是如何因判断、领导和商业诚信等技能而被频繁选中的,但更重要的不是如何行动,而不是何时行动,这只有在全面了解公司风险的情况下才能实现。Cantor强调,关于选拔的一个更合适的过程涉及与现有风险相关的问题,即现有董事会成员是否存在知识差距,以及候选人是否能够填补这一知识差距。
This was echoed by Hutcheson (2002) who wrote that a board of directors can be an asset if shareholders are clear as to the purpose of the board explaining that board membership should be designed to fill the knowledge and skills gaps in the extant management. Ideally, board member selection must be objective, honest and isolated from the CEO on non-business and financial platforms, facilitating transparency.
Hutcheson对此表示赞同,他写道,如果股东清楚董事会的目的,董事会可以成为一种资产,并解释说,董事会成员应旨在填补现有管理层的知识和技能缺口。理想情况下,董事会成员的选择必须客观、诚实,并与非商业和金融平台的首席执行官隔离,以提高透明度。
Davies et al, (2002) described board debates focussing on their presumed responsibilities highlighting that there appeared to be little forethought as to the importance and significance of the contents of these responsibilities. This suggested that boards tended to have a passive stance in which decisions were pushed through by dominant CEOs or managers and that the existence of the board was merely lip-service rather than a pro-active asset. Furthermore, boards needed to develop greater leadership and decision-making skills. Heffes (2009) wrote that boards should cease the opportunity to scrutinise the business plan of the company for the following year, and additionally called for greater more effective communication in order to relay their findings on the current state of the business and optimum strategic direction and its repercussions on the status quo. Consideration needed to be given as to what needs to be relayed to all stakeholders.
References:参考文献
Allio, R., (2004), What's the board's role in strategy development?: Why you need to redesign your board of directors – an interview with Jay Lorsch. Strategy & Leadership; Chicago32.5 (2004): 34-37.
Cantor, P., (2003). Getting the board of directors on board.Ivey Business Journal Online; London (Jan/Feb 2003): 1.
Davies, A., Joyce, P., Beaver, G., Woods, A., (2002). Leadership boards of directors. Strategic Change; Chichester11.4(Jun/Jul 2002): 225.
Heffes, E. (2009). Boards of directors: directors' roles in assessing strategy. Financial Executive; Morristown25.2 (Mar 2009): 10.
Holstein, W., (2006). CEOs Under Fire. Chief Executive; New York 215 (Jan/Feb 2006): 50-52.
Hutcheson, J., (2002). Board Silly: A bad board of directors can be worse than no board at all. Here's how to make sure your small-business clients get the help they need. Financial Planning; New York (Apr 1, 2002): 81-82.
Kelly, J., Gennard, J. (1996). The role of personnel directors on the board of directors. Personnel Review; Farnborough25.1 (1996): 7-24.
Davies等人(2002)描述了董事会的辩论,重点是他们假定的责任,强调了对这些责任内容的重要性和重要性似乎没有什么预先考虑。这表明,董事会往往采取被动的立场,由占主导地位的首席执行官或经理推动决策,董事会的存在只是口头上的服务,而不是主动的资产。此外,董事会需要培养更高的领导力和决策能力。Heffes写道,董事会应停止审查公司下一年业务计划的机会,并呼吁加强更有效的沟通,以传达他们对当前业务状态、最佳战略方向及其对现状的影响的调查结果。需要考虑哪些内容需要传达给所有利益攸关方。本站提供各国各专业留学生essay范文,essay代写以及essay辅导,如有需要可咨询本平台。