留学申请类essay格式范文-人力资源管理职业道德规范。本文是一篇由本站代写服务提供的留学申请类essay格式范文,主要内容是讲述作者选择的第一条守则条文是专业责任。本篇essay引用了Snell和Bohlander的理论认为,人力资源经理最重要的角色之一是倾听员工的需求,并将他们的愿望与其他经理联系起来。当作者决定辞去日本领先零售商之一JCCU的工作去美国深造时,作者与人力资源部进行了交谈。人力资源经理听取了作者的担忧,并与作者的经理进行了交谈。作者三人进行了长时间的交谈,他们决定,如果作者想在完成学业后回来,公司仍将张开双臂欢迎作者。他们承诺给作者更高的薪水来提升作者的职业发展,还说作者的经验和接受的培训对公司来说是宝贵的财富,他们不想失去他。他们还任命作者帮助人力资源部门为作者的职位寻找新的候选人。这篇留学申请essay的作者和一名人力资源人员一起为公司物色了一名合格的新员工,作者还负责培训和处理工作责任。本篇essay的作者认为他的公司完全遵守了人力资源道德准则。知道公司重视员工,他们找到了确保作者和公司利益一致的方法。下面就一起来看一下这篇留学申请类essay格式范文的具体内容。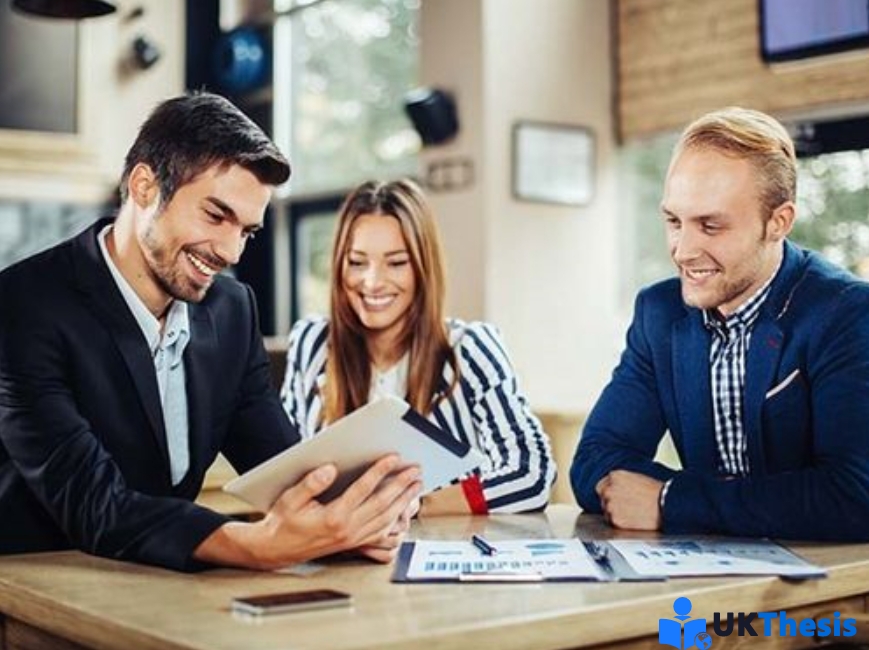 Review the SHRM Code of Ethical and Professional Standards in Human Resource Management found on pages 30-31. Select three (3) code provisions and discuss how your organization adheres to the codes or provide recommendations on how your organization could implement and adhere to them 查阅人力资源管理中的SHRM道德和专业标准规范,见第30-31页。选择三(3)条准则规定,讨论贵组织如何遵守准则,或就贵组织如何实施和遵守准则提出建议
The first code provision I would like to choose is the professional responsibility. According to Snell and Bohlander (2013), one of the most important roles of Human Resources manager is to listen to employees' needs and relate their desire to other managers. (Snell & Bohlander, 2013, p.31). When I decided to quit my job at JCCU – one of the leading retailers in Japan – to go to the U.S in order to further my study, I talked with the HR department. The HR manager listened to my concerns and talked with my manager. The three of us had a long conversation and they reached a decision that the company will still welcome me with open arms if I wish to return after finishing my study. They promised me career advancement with higher salary, they also said that my experience and the training I received are valuable asset to the company and they don't want to lose it. They also appointed me to help the HR department with finding a new candidate for my position. I was teamed with a HR staff to find a qualified new employee for the company, and I was also responsible for the training and handling of work responsibility. I think my company adhered the human resource code of ethical thoroughly. I felt relieved knowing that the company valued their employees and they found the way to make sure my interests and the company's interests are aligned with each other.
The second code provision which I think my company adhered really well is the fairness and justice. According to the SHRM Code of Ethics, "As human resource professionals, we are ethically responsible for promoting and fostering fairness and justice for all employees and their organizations." (SHRM, 2011). At JCCU, every employee is treated as unique individual, and received fair benefits based on our contribution. Every year, the staff from HR department in Japan will travel to other branch offices in Asia to interview all employees. In the interview the HR staff will review the employee's performance, result of the whole year and how much did he or she achieve the designed goal. After the evaluation the HR staff and the direct manager will decide how much pay raise the employee will get. There is no discrimination based on the ages, religious, education backgrounds…
本篇essay作者认为他的公司非常遵守的第二条准则是公平正义。根据SHRM道德准则,"作为人力资源专业人员,作者们在道德上有责任促进和促进所有员工及其组织的公平正义。"。在JCCU,每个员工都被视为独一无二的个体,并根据作者们的贡献获得公平的福利。每年,日本人力资源部的员工都会前往亚洲其他分支机构面试所有员工。在面试中,人力资源部员工将审查员工的表现、全年的成绩以及他或她在多大程度上实现了设计目标。评估后,人力资源部员工和直接经理将决定员工的加薪幅度。没有基于年龄、宗教、教育背景的歧视
The third code of ethic which I think my organization implemented really well is the use of information. Because we are a Japanese company so they treat employees' personal information with discretion. We were given cellphones with new numbers, laptops to ensure that nobody knows another employee's personal information, such as phone numbers, address, birthday… On the other hand, our jobs required us to travel extensively to foreign countries, and some of them are really safe such as: Indian, Bangladesh, Indonesia, Myanmar… The company needs employees' personal information to contact employees' family members when accidents happen. The HR department is in charge of keeping employees' personal information in encrypted files; the files will later be sent to respective direct mangers. When there is an accident happens to an employee the HR department will send the password for the encrypted file containing the employee's personal information to his or her manager. The manager will use the information to contact the employee's family member. It may seem like a system, but since we are an international organization this method ensues only appropriate information is used. We felt much safer knowing our personal information would not be disclosed, and at the same time we knew the HR department also would take appropriate steps when accidents happen.
References 参考文献
Snell, S., & Bohlander, G. W. (2013). Managing human resources. Mason, OH: South-Western.
SHRM. (2007, November 16). SHRM Code of Ethics.
本篇申请essay的作者认为他的组织实施得很好的第三个道德准则是信息的使用。因为作者们是一家日本公司,所以他们会谨慎对待员工的个人信息。作者们得到了带有新号码的手机和笔记本电脑,以确保没有人知道另一名员工的个人信息,如电话号码、地址、生日……另一方面,本篇essay的作者因为工作要求其广泛前往外国,其中一些确实很安全,如:印度、孟加拉国、印度尼西亚,缅甸…公司需要员工的个人信息,以便在事故发生时联系员工的家人。人力资源部负责将员工的个人信息保存在加密文件中;这些文件稍后将被发送到各自的直接管理者。当员工发生事故时,人力资源部将向其经理发送包含员工个人信息的加密文件的密码。经理将使用这些信息联系员工的家庭成员。这看起来像是一个系统,但由于作者是一个国际组织,这种方法只能使用适当的信息。知道他们的个人信息不会被披露,他们感到安全多了,同时essay作者知道人力资源部门也会在事故发生时采取适当的措施。本站提供各国各专业essay格式范文,essay代写以及essay写作指导,如有需要可咨询本平台。