How to write a research paper outline? A student needs to know how to formulate outlines for a research paper so that he can enhance his changes in writing an excellent piece of academic work. With an outline, the student is likely to include everything relevant to his topic.This article provides you with relevant writing research paper tips, steps and examples for your reference.
一.how to do a research paper
Many first-year students feel quite at a loss about how to start a research paper. The first piece of advice: divide your project into small clear stages to know how to write a research paper step by step.
Stage 1: How to Write an Outline for a Research Paper
Before starting your project, read your guidelines thoroughly. Have a clear understanding of required work's volume. Remember that division on clear sections is a representative feature of a good paper. Each of the research paper's steps has a purpose.
Stage 2: Developing the Perfect Topic
Choosing a perfect topic is crucial. Whether you need History, Physics or Biology research topics, instructors may provide a list of ready-made problems so you can choose or give freedom to develop your own topic. An idea's originality and necessity to bring something new in the study area is a key element in definition of research paper. There is an opportunity to come across some knowledge gaps even among research paper topics already discussed before by other scholars. In any case, you should think about whether a question you want to research is interesting, allows gathering necessary information, and developing a structured argument.
选择一个完美的主题至关重要。无论你需要历史、物理或生物研究课题,老师可能会提供一个现成的问题列表,让你可以选择或自由发展自己的课题。一个想法的原创性和在研究领域带来新东西的必要性是定义研究论文的关键因素。即使在其他学者已经讨论过的研究论文题目中,也有机会遇到一些知识差距。在任何情况下,你都应该考虑你想要研究的问题是否有趣,是否能收集必要的信息,是否能形成一个有条理的论证。
Stage 3: Searching for Sources
Preliminary research is necessary as you need to have a general understanding of a topic under study before looking closely at your own specific aspect so that you know how to set up a research paper. Use information available online, especially on credible websites located on .edu, .gov, .org domains, to find more about background information.
The next step implies gathering good reliable sources to develop a literature review. Rely only on online university libraries and digital databases of scholarly journals and other academic credible sources like JSTOR. Google Scholar search engine is helpful to find publications that are recent and relevant to your research.
Stage 4: Thesis Statement is the Central Point of Structure
In a piece as huge and complex as a research essay, the choice of a study focus is just a start. While reviewing literature you need to keep in mind the main claim and central idea of the paper in progress as well as the answer you expect to find. This claim is expected in the form of a thesis statement and the entire paper should aim at proving it.
Stage 5: Going on a Quest: Researching and Experimenting
That is the most time-consuming part of the project. During this step, you delve into gathered literature, conduct experiments, and analyze obtained results. Remember the initial outline and general structure so that gathered information will be located in the proper sections.
Stage 6: Compose and Write a Paper as Scholars Do
Now you have to write it all down and produce a research paper. Transform your notes into a coherent, logical text that defends your point. Style of such papers is very formal with lots of specific terms. Make sure facts from reliable sources support every statement made in your work.
Stage 7: Formatting, Editing, and Proofreading
What you have written in your first Word document is not a real paper yet – it is just a first draft. Then, you would have to sit down, re-read it multiple times, edit typos and style and format it according to the style requested by the instructor. Remember that typos and formatting mistakes are unacceptable as they undermine even perfectly researched and structured papers. Follow these three steps to ensure effective polishing: read your paper aloud, ask someone else to read it to have a fresh perspective, and use spell check software.
二.how to write a research paper outline
Now that you have what is necessary to develop your research paper outline, let us see how you put everything together. The following are the best tips that you can apply to come up with a perfect research outline paper.
1.Pay attention to the topic and the purpose of your research paper
By now, you know the topic that you are going to write about in his paper. You need to think about it as you prepare your research paper outline. When you have a purpose in mind, it will be easy for you to achieve the objectives. Think of the things that you want the audience to learn from your research paper and write them down. They are necessary for helping you to focus your ideas around a specific message that out want the audience to understand.
2. Formulating the introduction
This is a crucial part of the research paper that should be as fascinating as they come. The reader can use it to determine if the paper is worth reading or not. You have to make it as intriguing as possible. Think of the way that you are going to hook the audience depending on the volume of the research paper. A hook can be a single sentence or a series of them, and as such, you should make it as interesting as possible. Remember to put in our research paper outline, why the audience is the ones fit or the topic. You should ensure you make it as relatable as possible. End your introduction with a thesis statement in a clear manner.
这是研究论文中至关重要的一部分,应该和它们一样引人入胜。读者可以用它来判断这篇文章是否值得一读。你必须让它尽可能有趣。根据研究论文的数量来考虑如何吸引读者。钩子可以是一个句子,也可以是一系列句子,因此,你应该让它尽可能有趣。记得在我们的研究论文提纲,为什么读者是适合的或主题。你应该确保你的游戏能够让玩家产生共鸣。以清晰的主题陈述结束你的介绍。
For instance, the introduction should look like this:
The hook
Reasons for the topic and its relevance to you and the audience
Thesis statement
You have to make it as simple as possible
3.The body of your research paper outline
The body of your research paper is very crucial to the point that you are trying to make. As such, you should have ideas that you want to discuss in the body enumerated in your research paper outline. Remember that there are no limitations as to the number of paragraphs that you can include in the body of your research paper. It all depends on the volume that the instructor requires. The evidence that you have found goes to the body of your research paper. What you need to do is to identify topic sentences that you are going to use.
They are then followed by the evidence that you are going to use. The research paper outline here should look like this:
Topic sentence
Supporting evidence
Supporting evidence
This format should be replicated in all other body paragraphs that you are going to write f in that research paper. If there are counter-arguments, you need to indicate them in your outlines for research paper, at the same point you want them to appear in work. This is to enhance the flow of the paper and to show that you have taken into consideration, the opposing views. It will show that you are also committed to creating an excellent academic reputation for yourself.
As you write the outlines for a research paper, you also need to stick to the style of formatting. This will enable you to keep consistency at optimum. Remember that you will use evidence borrowed from other sources and as such, your research paper will need to be written in a specific style, ensure that your outline conforms to the said style.
当你写一篇研究论文的提纲时,你也需要坚持格式的风格。这将使你保持最佳的一致性。记住,你将使用从其他来源借来的证据,因此,你的研究论文将需要以特定的风格来写,确保你的提纲符合上述风格。
4 The conclusion
This is where you are going to summarise all you search to enable the audience to understanding the main idea as well as getting the right closure. You should outline the point that you are going to summarise remember that here, you will restate your thesis statement, albeit rephrased. Do not make it a long paragraph. Rather, you need to include the summary of all major arguments without providing a deep explanation. You also need to include a call to action to help in provoking your audience to a discussion of further analysis and investigation of the topic. As you close the research paper outline, you should know the message that you want the audience to take home.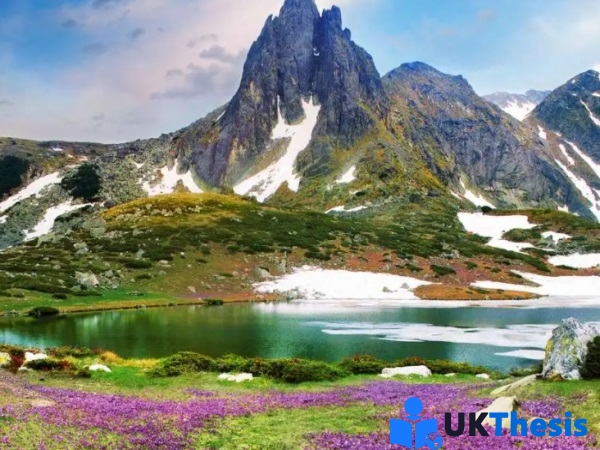 Once you follow the above tips of developing outlines for a research paper, you can now comfortably start the writing process of the first draft of your paper. The research paper outline should guide you throughout the process and be a checklist after you finish.
三.research paper outline example
Prompt:Research essay outline is a plan for your future research. It is an academic assignment that is evaluated just like your final paper. The purpose of an outline is to demonstrate your understanding and vision of the topic. It helps to avoid mistakes and shapes a topic into serious work.
Seems not that hard, right?! But the fact is that each of the points encompasses a wide range of information for you to arrange in your research outline about animals, for example.
Abstract is a brief summary of your paper. It reveals all basic information on the research in five or six sentences. It is an insight into investigation, which answers a reader's questions about the topic, subject, methods, participants, and outcomes in the shortest possible way. It consists of one paragraph (150 to 200 words) and comes at the beginning, right after the title page.
摘要是对你的论文的简要总结。它用五六个句子揭示了研究的所有基本信息。这是一个深入调查,回答读者的问题的主题,主题,方法,参与者,和结果在最短的可能的方式。它由一个段落(150到200字)组成,在开头,正好在标题页后面。
The Introduction Part is one of the most important ones. Because it presents the reader with the topic of your paper and it is like a hook that attracts the reader's interest. Any research paper introduction example will show you that here you are supposed to mention the top essential components like the thesis statement, the explanation of the topic (some major points, general information), explanation of the core terms related to your study.
The Body Part is the amplest one in the research essay outline and consists of several paragraphs or subparts. Here you bring the arguments to support your statement. The methodology is what follows the introduction section. It gives the insight into the way you carried out the research and should include the investigation type and the questionnaire you have fulfilled. Never forget about the aims of the investigation that should be also stated in the introduction.
正文部分是研究论文提纲中篇幅最大的部分,由几个段落或子部分组成。在这里你带着论据来支持你的论点。方法如下介绍部分所述。它提供了对您执行研究的方式的洞察力,应该包括调查类型和您完成的问卷。永远不要忘记调查的目的,这也应该在介绍中说明。
Make sure to include the Literature Overview. Here mention the literature you used as a backup to your hypothesis and theories. This part will show how you can operate the terms, theory and existing evidence. Your main theme and the chosen literature should be adjacent. Demonstrate how your input develops and distends the existing works.
Data and Analysis usually go after Methods and Literature. Here present your results and other variables that you have got in the process of the survey. Use tables or graphs if necessary to be more precise and structured. Interpret your results. Keep in mind to tell the audience whether your outcomes bring a difference to the whole topic. Outline the drawbacks of the research and its advantages.
The final part is the Conclusion that usually does not present the audience with the new information but gives the cursory glance at the whole work by summarizing main points in it. Do not forget to mention the thesis statement again. Formulate the prospect for future research as well.
An outline is a simple framework that represents the main and supporting arguments for a given topic. A student can never go wrong with outlines for research paper, because he can develop a logical and coherent structure of the research paper this makes it easier for him to translate these ideas into words and sentences. After you, write a perfect research paper outline.
提纲是一个简单的框架,它代表了一个给定主题的主要论点和支持论点。一个学生永远不会在研究论文的提纲上出错,因为他可以发展出一个逻辑和连贯的研究论文的结构,这使他更容易把这些想法翻译成单词和句子。你之后可以写一个完美的研究论文提纲。
本站提供留学生dissertation、essay、assignment、personal statement等写作服务,如果有scholarship essay的写作需求,可以在线咨询。