How to write an introduction for a research paper? Coming up with research paper topics is one of the most crucial aspects of the paper. It directs the person on how he is going to conduct his research. More importantly, after the research is one and everybody has all the necessary information, it is time to it down, formulate an outline, and start writing the paper. This article provides you with relevant writing research paper tips, steps and examples for your reference.
一.What is a Research Paper Introduction?
An introduction is the initial part of a research paper and the part that a reader is likely to read first (at least when focusing deeply and reading it in detail). Hence, definitions, notions, and other information required for understanding the paper are presented/listed here.
Every research paper needs context so that readers can understand why you have created it. This is exactly what you can do in your research paper introduction. Of course, this can mean that your introduction is the hardest part of an essay to write first. So, it is essential that you take your time and make sure you get it right.
每一篇研究论文都需要背景,这样读者才能理解你为什么要写它。这正是你可以在你的研究论文介绍中做的。当然,这可能意味着你的引言是一篇文章中最困难的部分。所以,你必须花时间,确保你做对了。
The introduction of writing is going to set out your rationale, which is what research will be based around. Your readers should be able to tell what they are reading right from the beginning and whether it interests them.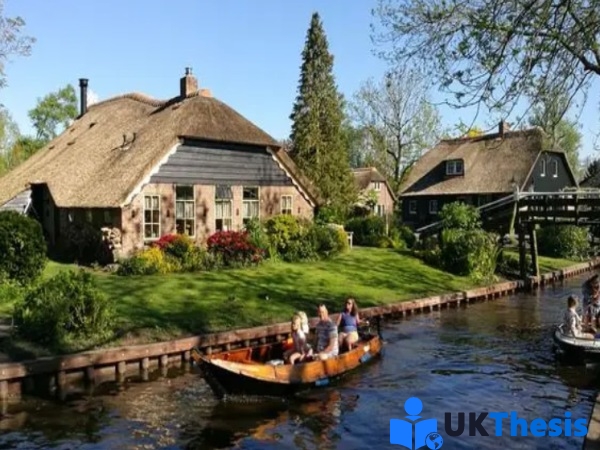 It is essential that you make the beginning of your research paper interesting and engage with your readers from the first line. This will make sure that people continue to read and learn about what you have found out. You should also state a hypothesis and the way you think your work will turn out in conclusion. You must always include an introduction to your paper.
二.how to write an introduction for a research paper
Now, pay attention to the process of formulating the best research paper introductions. Remember that the introduction ushers in the topic of your research paper to the audience. As such, you are supposed to:
1.introduce the research paper topic
Your research paper introductions can start with a few sentences that announce the topic of the paper. It also indicates the kind of questions that you are going to ask in your research paper. This is an excellent way of ushering in your readers to the topic and piques their interest. The first few sentences ought to act as an indication of a broader problem on which you will narrow don later on in the paper, especially with the research questions. Scientific papers sometimes use the inverted triangle where you start with the broadest material in the beginning and narrow down on the specific.
你的研究论文介绍可以用几句话来宣布论文的主题。它也表明了你在研究论文中要问的问题类型。这是一个极好的方式,引导你的读者进入这个话题,并激起他们的兴趣。前几句话应该作为一个更广泛的问题的指示,你将在论文的后面缩小范围,特别是研究问题。科学论文有时会使用倒三角,即从最广泛的材料开始,然后缩小到具体的材料。
2.you can consider referring to the keywords
If you are targeting to publish your research paper, you have to submit it with a series of keywords to give a quick indication of the areas of research that you are addressing. You may also have some keywords in your title to help you establish and emphasize your research paper introduction.
3.define key terms and concepts
You need to clarify any key terms or concepts early enough in your research paper introductions. You have to clearly express yourself throughout the paper so that you explain everything, thereby enhancing the understanding of your readers with regard to your argument. This is crucial if you are trying to develop a new conceptualization using the language and terminology that may be unfamiliar to the audience.
4.Introduce the topic through a quotation or anecdote
For those of you writing research papers in humanities or social science, you have more literary ways of writing your research paper introductions. You can introduce your research paper topic with an illustrative anecdote or quotation that relates to the topic of the research. This varies from the inverted triangle approach and can generate great interest in your paper. In a more imaginative way. It also shows that your writing style is engaging enough for the audience. When using an anecdote, keep it short and highly relevant to the research. It has to work in the same way as an alternative opening on the topic of your research. However, it might not be the best approach if you are writing the research paper introduction to a physical or natural science paper because the writing conventions may be different.
对于那些写人文或社会科学研究论文的人,你们有更多的文学方式来写你们的研究论文介绍。你可以用一个与研究主题相关的说明性轶事或引文来介绍你的研究论文主题。这与倒三角方法不同,可以在你的论文中产生巨大的兴趣。以一种更有想象力的方式。这也表明你的写作风格对听众来说足够有吸引力。使用轶事时,要保持简短并且与研究高度相关。它必须以同样的方式作为你的研究主题的替代开头。然而,如果你正在写一篇物理或自然科学论文的研究论文介绍,它可能不是最好的方法,因为写作习惯可能不同。
If you are using a quotation as a way to introduce your topic, ensure it captures the heart of the subject. This is excellent, especially if you are dealing with social subjects like English, history, and humanities. This will create a picture in the minds of the audience, and they are likely to remember this even as they go through your work. Depending on the nature of your research paper, it could also be a striking statistic.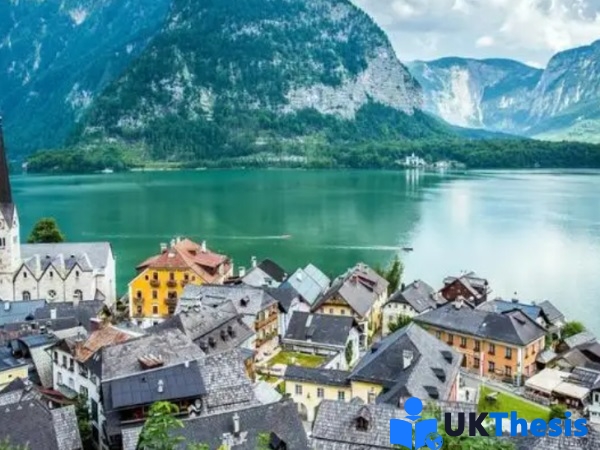 三.research paper Introduction example
Prompt:The title of this essay is:Why Mars Should Be The Sole Focus Of Astronomical Research For The Next 10 Years.
Mars is the fourth planet from the sun and is easily visible from Earth. In the evening it can be spotted high in the sky and appears to look reddish in colour due to oxidation of iron in the rocks on its surface. Mars has a radius of 3390 kilometres and is about half the size of Earth (Mars Britannica School, 2019; NASA Science, 2019). It shares many similarities with Earth including its rotation of the sun (23.9 hours in duration), year length (687 Earth days) and its axis of rotation (25 degrees) (Mars Britannica School, 2019; NASA Science, 2019). Due to the above factors, it has been a source of great interest to astronomers and the general public.
火星是离太阳第四远的行星,很容易从地球上看到。晚上,人们可以在天空中看到它,由于其表面岩石中的铁被氧化,它看起来呈红色。火星的半径为3390公里,大约是地球大小的一半(火星大英学院,2019;美国宇航局科学,2019)。它与地球有很多相似之处,包括它的太阳自转(持续时间23.9小时),一年的长度(687个地球日)和它的旋转轴(25度)(火星大英学院,2019;美国宇航局科学,2019)。由于上述因素,它已经成为天文学家和公众极大兴趣的来源。
Since 1960, Mars has been observed during space explorations. The surface, interior, geology and atmosphere on Mars is currently being investigated by a team of NASA's spacecrafts, (Mars Britannica School, 2019; NASA Science, 2019). Research has indicated that Mars has a central core, rocky mantle and a solid crust and is regularly hit by dust storms, which have changed its landscape over billions of years. Mars has the largest volcano in the solar system and a massive Martian canyon system (Mars Britannica School, 2019; NASA Science, 2019). Recent astronomical research has also discovered that Mars once had liquid water and experienced a huge flood billions of years ago (NASA Science, 2019). The atmosphere on Mars, composed of mostly carbon dioxide, nitrogen and argon gases, is thin and unprotected from the sun's radiation, which also leads to temperatures falling to -153 degrees Celsius (Mars Britannica School, 2019; NASA Science, 2019). Scientists are currently looking for signs of life which may have existed many years ago.
There are more arguments for than against that Mars should be the sole focus of astronomical research for the next 5-10 years. Over many decades, there have been more than 40 space craft attempts made to observe Mars (Phys.org, 2012). The main points are that Mars is close to Earth, it shares many similarities with Earth, it may have had life and be possible for future colonisation by humans.
Mars is close to and similar to Earth
Mars is often called Earth's twin planet, due to its proximity and many similarities. It is important to discover as much as possible about Mars, as Earth is currently experiencing great variations due to climate change and Mars may provide answers from its history of water sources evaporating (Nature, 2018). Now that traces of water and dry river beds have been observed by the Rover, this important information may be used by scientists to search for new water sources on Earth (Atmosphere, 2017; NASA, 2019; Nature, 2018).
Mars may have life and may be able to be colonised by humans in the future
Recent explorations of Mars have indicated that it once had liquid water, which is required for life billions of years ago. NASA continues to search for signs of life that may have existed. If the Earth continues to be damaged by climate change, humans may one day have to find another planet to colonise. At the moment Mars is inhabitable to humans, due to its atmosphere, high levels of radiation from the sun, lack of liquid water and average temperature. If Mars became the sole focus for astronomical research for the next 5 to 10 years, scientists may well discover safe ways for humans to visit through the development of specialised spacecraft, robotics and environmental recycling technology. With concentrated research, scientist may identify a way for humans to visit and live on Mars, in artificial habitats, which could continue the survival of the human race, if a disaster was to happen to Earth (Grady, M., 2015; Walter, M, 2019; Carberry, C & Webster, J, 2017).
最近对火星的探索表明,火星上曾经有液态水,这是数十亿年前生命存在所必需的。美国宇航局继续寻找可能存在的生命迹象。如果地球继续受到气候变化的破坏,人类有一天可能不得不寻找另一个星球来殖民。目前火星适合人类居住,因为它的大气层、来自太阳的高辐射、缺乏液态水和平均温度。如果火星成为未来5到10年天文学研究的唯一焦点,科学家们很可能通过开发专门的航天器、机器人和环境回收技术,发现人类访问火星的安全方式。随着研究的集中,科学家可能会找到一种方式,让人类访问和生活在火星上,在人工栖息地,可以继续人类的生存,如果地球发生灾难(Grady, M., 2015;沃尔特,M, 2019;Carberry, C & Webster, J, 2017)。
Reasons against Mars being the sole astronomical focus for the next 5 to 10 years
Mars is only one planets and part of a much wider solar system. If all of the funding is directed at one planet, a decade may not be long enough to provide the answers humans are seeking about life beyond Earth and whether humans are the only living creatures in our solar systems. Apart from this, is it necessary to spend billions of dollars on space exploration at all, when there are many people on Earth already struggling with poverty, health care, lack of education and lack of basic human rights? (Orwig, J, 2015)
The claim that Mars should be the sole focus of astronomical research for the next 5-10 years has been supported by the above evidence in its favour. Research papers clearly show that due to the proximity to Earth, similarities shared with Earth and the problem of climate change on Earth, it would be of great benefit to focus on Mars for humans now and in the future (Grady, M., 2015; Walter, M, 2019; Carberry, C & Webster, J, 2017). If humans are one day able to reach Mars safely, overcome the current uninhabitable conditions and begin colonisation, humans will not only have achieved successful life on Earth but also on another planet, leading to the expansion of humanity (Grady, M., 2015; Walter, M, 2019; Carberry, C & Webster, J, 2017). With the expansion of humanity, would come further discoveries and technological advancements. A small direction of money away from some of the problems humans are facing now, could bring great benefit to future generations and this is a risk worth taking according to the recent research available.
Consider the introduction to research paper as the first thing the audience will see, hear, or experience about the entire project. The introduction should usher the audience on the topic you will discuss as we as your thesis statement. Writing the research paper introduction can be one of the most daunting tasks in the entire process. The length of your research paper introduction will vary depending on the type of research paper that you are writing. The audience needs to understand the context and the rationale of the work through the introduction.
将研究论文的介绍作为观众看到、听到或体验到的关于整个项目的第一件事。引言应该引导观众进入你将讨论的主题,就像我们作为你的主题陈述一样。撰写研究论文的导言可能是整个过程中最艰巨的任务之一。你的研究论文介绍的长度会根据你所写的研究论文的类型而有所不同。观众需要通过介绍了解工作的背景和基本原理。
本站提供留学生dissertation、essay、assignment、personal statement等写作服务,如果有scholarship essay的写作需求,可以在线咨询。