How to write an abstract for a research paper?Sometimes your professor may ask for a research papers abstract to go along with the work. Even though they are short, they can sometimes confuse the student. If you are dealing with any research process, you will need a research papers abstract. Writing it is not as hard as you think, and you will find out as you keep reading. This article provides you with relevant writing research paper tips, steps and examples for your reference.
一.what is abstract in a research paper
1.what is abstract in a research paper
The first question here should be; what is abstract in a research paper? In simple terms, an abstract is a statement of what a scholarly or complex written work contains. It summarises the work and gives the audience a gist of the subject matter, stress brevity and does no preserve the flavour or style of the original work.
第一个问题应该是;研究论文中的抽象是什么?简而言之,摘要是对学术或复杂的书面作品所包含内容的陈述。它总结作品,给观众一个主题的要点,强调简洁,不保留原作的味道或风格。
2.Importance of an abstract for a research paper
Before you even start writing your research papers with abstract, you need to understand the importance that comes with it. When you write a research papers abstract, it becomes easier for your research to be recognised on a database. The abstract is the one that is used to search for your work. This is why it should be between 10 to 300 words and should use keywords from the contents of your research paper as much as possible. Databases are known to take the most common words as the indexing material.
在你开始用摘要写你的研究论文之前,你需要理解它的重要性。当你写研究论文摘要时,你的研究在数据库中更容易被识别。摘要是用来搜索你的作品的。这就是为什么它应该在10到300个单词之间,并且应该尽可能多地使用你的研究论文内容中的关键词。众所周知,数据库以最常用的词汇作为索引材料。
As such, if you know how to write an abstract for a research paper using descriptive words makes it easy for one to find it on databases and utilise it. When you write your research papers with abstract, it becomes easier to access the information, thanks to the keywords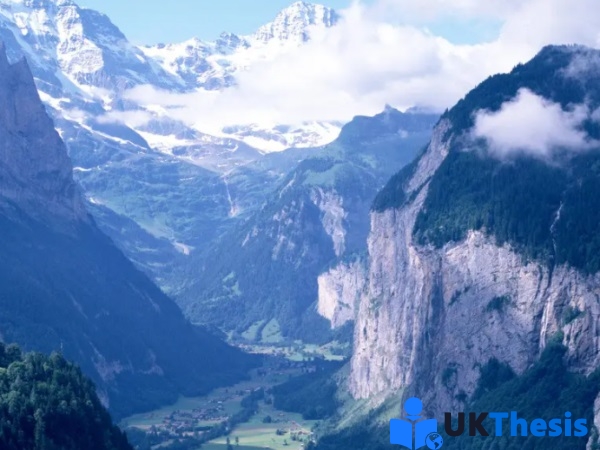 3.General features of a research paper abstract
When writing an abstract for a research paper, you have to pay attention to the following features. They are necessary for helping you to come up with the best abstract that fits your research paper. All research paper abstracts should:
Be succinct and tight. In other words, your research paper abstract should be simple and easy to understand
State the objectives and hypotheses of your research paper
Refrain from using unnecessary details and statistical methods
Never at any point include tables, figures, graphs, charts or references
Ave few or no abbreviations at all
State clearly and comprehensively about the major findings of the research paper n manage that is easily understood by the audience
Have clearly stated and concise conclusions that tie to the objectives or the hypothesis
Always be written in an excellent grammatical language
Now that you understand the general features of an excellent research papers abstract, it is time to look a the basic components of the same.
二.how to write an abstract for a research paper
This is how you go about writing a perfect abstract for your research paper:
1.Write the abstract after you have finished writing your paper
For you to write effective research papers with abstracts, you have to write it once you complete writing the entire paper. This is because why the time you are finishing writing the research paper, you will have an idea of how to write the abstract perfectly to describe the work. To choose a perfect abstract is not easy, and as such, you must be ready to write something that represents your research paper in the best way possible.
2.Pick the major objectives, conclusions and hypotheses from your work
To write an abstract for your research paper, you need to use the most important information from the introduction and conclusion of your paper. Do not waste your time trying to figure out what you need to include in the abstract. Using the most important information and summarising it makes it easy for you to come up with a perfect research papers abstract.
为你的研究论文写摘要,你需要使用最重要的信息,从介绍和结论的论文。不要浪费时间试图弄清楚你需要在抽象中包含什么。使用最重要的信息和总结,它让你很容易想出一个完美的研究论文摘要。
3.Use the methods section to select key phrases and sentences for your abstract
When you are researching for your paper, you write down everything. You can use these notes or the methods section to select key phrases and sentences that fit your abstract. The idea is to inform the reader about the process that you used to arrive at the answers and conclusions.
三.Business research paper example
Prompt:The title of this essay is:Strategic Management: Developing a Brand in Airline Industry
Abstract
In order for organizations to be successful, consideration must be given to their brand identity. The intent of this individual research paper is to investigate the different techniques organizations can and do implement to strategically market their brand to the consumer. The techniques, strategies, risks, and rewards will be discussed in order to evaluate the efficacy of the various strategies organizations employ.
为了使组织成功,必须考虑到他们的品牌身份。这篇个人研究论文的目的是调查不同的技术组织可以和做实施战略市场他们的品牌到消费者。技术、战略、风险和回报将被讨论,以评估组织采用的各种战略的有效性。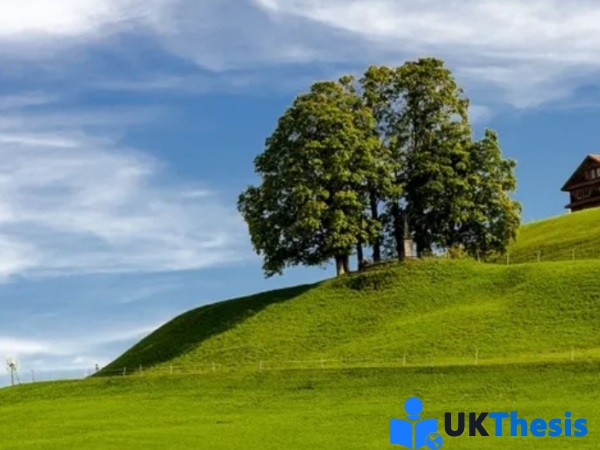 Introduction
The idea of strategic management in regards to marketing an organizations brand and creating an identity is to maximize the ROI and grow the organization. Kotler (2011) states that 'to have low prices is not enough to build a feasible business, you need to add quality and services for the customer to feel that he is buying based on value". Developing customer loyalty is done through perceived performance and the consumer's resulting satisfaction. The previous mentioned quote points out the importance of developing a brand and identity because it indicates marketing activities by themselves are no sufficient enough to ensure success. Customers give preference to one brand over another and according to Aaker (1998) the consumer will not be as sensitive to prices which therefore results in brand loyalty creating a competitive advantage. It is through the understanding of brand identity, market position, image and brand equity that we can evaluate whether the "market uses and appreciates these actions, so they can bring results" according to Eduardo De Paula E Silva Chaves. (2017, pg. 1247).
Brand
Aaker (1998, pg. 7) defines 'brand' as "a distinct name and/or a symbol that aims to identify a seller's goods or services and differentiate these goods and services from its competitors". It can also include the name, packaging, logo, communication, etc. as a method further communicating the brand's value and differentiation among its competitors (Tomiya, 2010, pg. 26). Essentially, a name is more than just a name, otherwise it is of little to no importance (Kotler; 2011, pg. 394).
Eduardo De Paula E Siva Chaves (2017, pg 1248) identifies a brands three main functions. 1) Navigation: helps consumers choose among different options, 2) Security: the brand communicates the quality of product or service, and 3) Engagement: aids the customer in identifying with the brand.
Brand Identity
Brand identity is explained by Wheeler (2012, pg. 58) as a strategic tool that assists in providing qualitative-quantitative results in reporting, recognition and competitive differences and is a way an organization can position and identify itself and its products. Strong brands have brand identities that are clear and represent the meaning of the brand. A organization's brand identity also assist in differentiating it from their competitors through brand value, increase awareness, communicating strengths, developing awareness, and fostering consumer loyalty.
Brand Positioning
Eduardo De Paula E Siva Chaves (2017, pg 1248) identifies a brand's positioning as the marketing mix which includes product, price mix, promotion, advertising, and place. These tools aid organizations in determining their position in the market in consideration of consumers and competitors while also providing a means to evaluate strengths and weaknesses.
Brand Image
Brand image is the impression of the brand in the consumers' mind and is usually developed over a period of time through marketing initiatives, advertising, and the consumer's experience. Thimothy (2017) states a company's brand image the business' identifier and is the culmination of every interaction with the organization. It is the impression consumers will generate through interactions with employees, services, products, websites, quality, etc.
Consumer Psychology
Organizations can develop their brand to meet certain customer needs in the market and use their brand to differentiate themselves among their competitors. This can be seen in the airline industry where airlines such as Frontier and Allegiant offer inexpensive flights, during seasonal time frames, and with limited amenities and service. Other airlines like Jetblue, American Airlines, and Southwest serve a different niche of the airline market that aims to provide services and amenities that simplify the costumers' flying experience for a higher cost but with greater ease and comfort. Understanding consumer psychology can help organizations understand what satisfies customers, what the market expectations are, and how to build brand loyalty.
Tokhi (2009) explains four elements of service Airlines must consider in order to maximize growth and profitability through the use of strategic marketing. The four elements Tokhi identifies are 1) Intangibility: Immaterial services and goods, expectations such as comfort, on-time flights…etc., 2) Inconsistency: Rapidly changing prices and services, 3) Inseparability: Separating the brand from the service, 4) Inventory: Managing goods, services, and products. Tohki continues to explain organizations should market themselves as offering tangible services. By understanding the psychology of the consumer, marketing can then be directed to promoting the benefits of using their service. An examples of promoting intangible services is Delta's branding message "Delta respect you and your time, and acknowledges the challenges of travel today." This elicits a psychological response that says I will arrive on time to my destination with minimal challenges and obstacles. Similarly, American Airlines promotes amenities such as in-flight wifi so people can still travel and not have to put life on hold while in the air. With airlines facing rising costs and limited innovation, the challenge is differentiating yourself among the competitors in an industry where customers are increasingly becoming unsatisfied.
Applying Four Elements of Service
Intangible services, as previously mentioned, are immaterial items that can't be evaluated or produced ahead of time and as a result it is difficult to communicate and sell the service to customers. In the airline industry, the core product is transportation. But in order to communicate the intangible services to distinguish themselves from the competitors, certain tangible cues can be presented such as staff dress code, appearance of facilities, food/beverages, seats/cushions, movies, wifi, logo, color/design, baggage…etc.
Inconsistency in the airline industry can lead to distrust, anger, and frustration with consumers. According to Silling (2013), organizations have a lot more tools at their disposal to inform customers and employees of brand-related information such as pricing, promotions, customer service and other important information. Utilizing an omni-channel communication strategy to provide customers and employees with adequate information in an easy to use and access format can be more important than price alone. Opportunities to obtain feedback from customers can help raise satisfaction and improve areas of inconsistencies with market expectations.
BMS (2013) states in many industries, services require the customer be actively participate and Airlines should consider the customers as an integral part of the company since they have to actually be present when the service is performed. BMS continues stating "The inseparability of services leads to: Customer being co-producer; Often customer being co-consumers with other customers and; Customer travelling to the point of service production."
Inventory in the airline industry would primarily fall under the complex process of seat control (inventory) and pricing. The inventory is limited and highly perishable and a systematic approach is required to effectively manage the sale of the perishable assets while maximizing operating revenues (Centonze, pg. 33). This is a difficult process since travel habits and behaviors can vary based on individual/differentiated needs, economic conditions, and willingness-to-pay; however, profits are directly dependent on successful inventory management.
According to Bogaisky (2018) and research done by Atmosphere Research, "the average household income of travelers on American, United, Delta all top $105,000 a year, boosted by their first class and business passengers; JetBlue and Southwest passengers are at about $100,000. Budget airline travelers average $78,000, while the average household income in the U.S. is $55,000." Additionally, over half of the people in the United States earning a 'high income' of $250,000 per year are under the age of 40, and the population of this group has grown up traveling, enjoy traveling, are well-educated, are high-tech and mobile, have the income to travel, and are loyal to brands the makes sense to form a relationship with according to Harteveldt (Terrero, 2015). Despite only making up 1% of the market in the United States, they are expected to spend over $1.5 billion dollars per year on travel.
Glaser (2015) provides a good comparison of different airlines serving different target audiences. JetBlue and Spirit airlines she describes as "Family Dollar versus Nordstrom in the skies". JetBlue is known for outstanding customer service, comfort, and in-flight amenities; which understandably comes at a higher ticket price. Conversely, Spirit (and other budget airlines) target lower-income travelers, those travelers who are price-sensitive and those who otherwise might not have considered flying by being priced out of the market.
Glaser(2015)很好地比较了不同的航空公司服务不同的目标受众。她将捷蓝航空和精灵航空形容为"家庭美元与诺德斯特龙在空中的较量"。捷蓝航空以卓越的客户服务、舒适和机上设施而闻名;可以理解的是,这需要更高的票价。相反,精灵航空(和其他廉价航空)瞄准的是低收入旅客,即那些对价格敏感的旅客,以及那些本来可能不会因为价格过高而考虑乘坐飞机的旅客。
Developing Brand Loyalty
Brands are used to build up the image of the company in the customer's mind in order to retain and attract new or unhappy customers from the competition. One method of increasing consumer loyalty is through rewards programs and promotions. Rewards programs are used to build up frequent flyer miles, receive upgraded seats, priority boarding, and waived fees. In the event of a bad experience on a flight using a particular airline brand that the consumer may have accrued thousands of frequent flyer miles accumulated on, it may prevent the consumer from hastily switching to a competitor.
Additionally, the perceived value of the reward program greatly adds to the psychological benefits. The sense of belonging to a community and the accumulation of points/miles can and often times will fall into consideration as a luxury reward by the customer according to Li, Zhao, and Ma (2006, pg. 616). Li continues by stating "seldom research focuses on the influence of perceived value of reward programs on customer retention behavior, but Yi and Jeon's, [whose] research results show that involvement moderates the effects of reward programs on customer loyalty". This can be interpreted by saying the more involved an organization can get the consumer in the rewards program, greater fostering of costumer loyalty can be achieved. Sumers (2018) reports analysts are attributing the massive revenues generated by airlines to loyalty programs with American Airlines reporting a 10% year-over-year increase in marketing revenue, reaching $1.15 billion. American Airlines is not alone in reaping the rewards from loyalty programs. Hawaiian Airlines and JetBlue had seen significant growth in marketing revenue at 52% and 23% respectively (Sumers). Furthermore, through mergers and acquisitions, the airline companies are healthier financially and are partnering with banks and utilizing leverage to get banks to pay more for flyer miles.
Airline Networks and Alliances
"The network is a key strategic factor of airlines" according to Centonze (pg. 29). International alliances were developed after market deregulations took effect with the objective of adding as many destinations as possible through partnering with other airlines. It is a source for generating revenue/costs, it can be a differentiator among competitors, and is an integral strategy in the airline industry. Airlines have found great benefits of alliances as it helps increase capacity and reach through multi-hub operations and traffic through secondary and tertiary airports. However, Goh & Uncles (2003) point out that while most business travelers have access to the benefits of global alliances, a significant amount of them do not understand or are unsure of the benefits; specifically confusion over lounge access, transferability of priority status, and seamless travel.
Earning frequent flier miles on multiple airlines and a larger area of global network access are the two benefits most travelers are aware of. One area of discontent among customers though is the belief that the customer will travel on their preferred airline when in fact they are often placed on alliance/network aircraft without prior notice and this can lead to brand damage through consumer beliefs they've been deceived (Weber, 2005, pg. 258). Weber continues to state the benefits, as viewed from high-priority customers, which are global alliances' primary targets, do no view or rate the benefits higher than low-status customers. Additionally, Goh and Uncles (2003) concluded that buyers saw the advantages offered by the major global alliances are practically indistinguishable thus questioning the viability of networks/alliances to ingrain dedication to specific carriers. While loyalty programs attract customers, the benefits associated with them are evidently confusing and off-putting to frequent and occasional travelers alike. It is therefore of obvious critical importance that communication is effectively used to target customers and customize the message globally (Weber, pg. 263).
Differentiating
Some examples of airlines differentiating themselves are presented by Selvaggio (2018) in which he states Southwest used peanuts and humor, Spirit used low-cost fares and fees for everything including toilet use, and Hooters utilized revealing clothing. An interesting differentiator was done by Song, which branded themselves as a "carrier within a carrier" and targeted 51% of the population, women (Vaz, 2012). It was discovered that 80% of women booked vacations and the brand was built specifically to attract women. Kate spade designed the uniforms and accessories, paint was chosen to appeal to women, hand-shaken martinis were available for $5, organic food was served, bigger tv's to occupy children, and exercise bands to workout at your seat. Song intended to create a culture, or a lifestyle brand. Unfortunately, the product wasn't marketed properly and customers were confused on what the brand was. Song airlines was focused too much on who they were and what they represented instead of the product and services they were selling.
Keys to Effective Airline Branding
Nigam (2008) presents 6 concepts to build an ideal airline brand which accounts for the reality of business and the volatile industry. The 6 concepts are brand expectations, brand experience, brand expression, brand externalities, brand extensibility, and brand x-factor. Expectations, experience, and expression focus primarily on customer engagement and involves generating brand awareness , brand preference, and pre/post purchase engagement. Externalities, extensibility, and x-factor deal with the airline industry and the unique environment in which they operate.
Nigam(2008)提出了6个概念,以建立一个理想的航空公司品牌,这反映了现实的商业和不稳定的行业。这6个概念是品牌期望、品牌体验、品牌表达、品牌外部性、品牌延展性和品牌x因素。期望、体验和表达主要关注客户的参与,包括产生品牌意识、品牌偏好和购买前后的参与。外部性、可扩展性和未知因素涉及航空业和它们所处的独特环境。
The idea is for airlines to make an authentic brand promise as a key to satisfying customers by setting clear and honest expectations. Additionally, a brand's experience is a key factor in fostering brand loyalty through superior interaction and service with the airline ranging from booking, check-in, seats, etc. Engaging customers is important to build familiarity and through constant interaction, using improved technology such as social media or blogs, brand loyalty can be nurtured.
Externalities are something that airlines have to deal with continuously. These consist of new competitors, flight delays, and mechanical problems; all are items that need to be dealt with but handling these issues are key to differentiation. Consistency of service and staying true to brand values and vision, product offerings, and partner brand alignment are key extensibility goals. And finally, the x-factor are the nuances that elevate brands in a different strata (i.e. Apple, Harley Davidson, etc.)
Conclusion
In conclusion, Airlines need to effectively communicate an promote their brand, develop loyalty through rewards programs, and clearly communicate the benefits of the programs and alliances. Song airlines presented a unique perspective of a great idea for product and services, but fell flat promoting and marketing and eventually prompted their end in 2006 when they merged into Delta. Song operated for three years and did not generate and profits. Some consider the product and services the best in the industry, however they just couldn't get their message to stand out in the market.
When writing a research paper, a student has to come up with an abstract. To those who are fond of movies, you can take the abstract as the trailer. It considers only the interesting part that compels you to watch the movie. It whets the appetite of moviegoers to wait and find out what the movie is all about. You can say the abstract plays the same role as a movie trailer. As such, an abstract for a research paper summarises the major aspects of the entire paper.
写研究论文时,学生必须提出摘要。对于那些喜欢电影的人,你可以把抽象的预告片。它只考虑促使你看电影的有趣部分。它激发了影迷的欲望,让他们等待并发现这部电影的全部内容。你可以说抽象的内容扮演着和电影预告片一样的角色。因此,一篇研究论文的摘要概括了整个论文的主要方面。
本站提供留学生dissertation、essay、assignment、personal statement等写作服务,如果有scholarship essay的写作需求,可以在线咨询。