1. Innovation Potential创新潜力
随着互联网的快速普及和用户对移动数据需求的爆炸式增长,顶级移动互联网企业不得不面临严峻的发展困境:核心资源的获取模式发生了范式转换。在4G市场饱和、发展阻力巨大的情况下,5G自然成为科技企业下一阶段的发展趋势,小米在此基础上在"AI+IoT"领域展现出巨大的发展潜力。评估工具的使用将反映小米的创新过程和管理风格,有利于对小米在AIoT领域的创新能力进行系统审计。
With the rapid popularization of the Internet and the explosive growth of users' demand for mobile data, the top mobile Internet companies have to face a severe development dilemma: the acquisition mode of core resources has undergone paradigm shift. In the case of 4G market saturation and huge development resistance, 5G naturally becomes the development trend of technology enterprises in the next stage, and Xiaomi shows great development potential in the field of "AI + IoT" on this basis. The use of evaluation tools will reflect Xiaomi's innovation process and management style, which is conducive to the systematic audit of Xiaomi's innovation ability in the field of AIoT.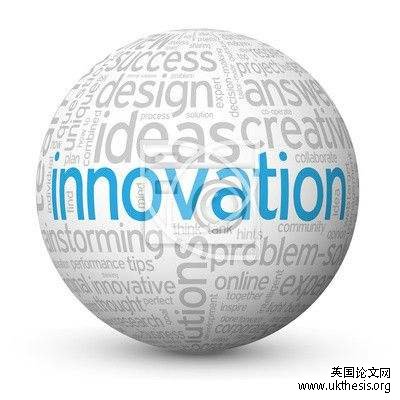 图为创新
1.1 Strategy战略
小米有明确的战略目标,同时运用转型创新的商业模式保持竞争优势,确保战略路径清晰、执行力强。凭借清晰的战略规划,小米迅速崛起,成为继BAT之后中国第四大互联网企业。小米坚信真诚与爱心的价值文化,致力于寻找创业伙伴。公司自成立以来,就明确了自己的责任,致力于帮助每一位用户享受科技的乐趣,成为用户心目中最酷的公司。小米坚信,互联网企业最无畏的就是犯错误,始终以积极的态度面对和开发创新技术。小米公司重视员工对高层目标和员工的忠诚评价,以确保员工在组织目标和个人价值观上达成一致。雷军领导的创业团队是小米高管的主要组成部分。团队本身具有很强的进取心,善于创新和竞争。因此,小米高层的承诺是非常明确的,高管对创新的重视体现在整个企业的经营中。比如2018年,雷军明确表示,小米将推出"移动+AIoT"双引擎驱动战略。然而,2017年,小米刚刚经历了手机销售业绩的持续下滑,手机业务受到了市场的深刻质疑。小米仍坚持投资100多亿元支持爱奥特业务发展。此外,
小米#p#分页标题#e#
从长远角度深入孵化手机生态链,并通过
小米
smart家用设备和
小米
智能可穿戴设备等扩展产品搭建物联网的数据库基础。目前,小米的大数据采集情况好于同期行业。小米展示了让管理者参与企业战略规划的实施和转化机制,这种机制也体现了管理层在企业层面的参与、承诺、热情和积极支持的意义。
Xiaomi has a clear strategic goal, and at the same time, it uses the transformation and innovation business model to maintain its competitive advantage, so as to ensure a clear strategic path and strong execution. Relying on a clear strategic plan, Xiaomi has risen rapidly and become the fourth largest Internet enterprise in China after BAT. Xiaomi firmly believes in the value culture of sincerity and love, and is committed to finding partners with entrepreneurship. Since its inception, the company has set forth a clear responsibility and committed to helping each user enjoy the fun of technology and become the coolest company in the user's mind based on the corporate vision. Xiaomi firmly believes that the most fearless thing for Internet enterprises is to make mistakes, and always takes a positive attitude to face and develop creative technologies. In reviewing employees, Xiaomi pays attention to the assessment of employees' personal value pursuit to ensure that enterprises reach a high consensus on organizational goals from top to bottom and are loyal to the goals. The start-up team led by Lei Jun is the main component of Xiaomi's senior management. The team itself has a strong aggressiveness and is good at innovation and competition. Therefore, Xiaomi's commitment from the senior management is very clear, and the emphasis of the senior management on innovation is embodied in the operation of the whole enterprise. For example, in 2018, Lei Jun made it clear that Xiaomi would launch the dual engine driven strategy of "Mobile + AIoT". However, in 2017, Xiaomi just experienced the continuous decline of mobile phone sales performance, and the mobile phone business was deeply questioned by the market. Xiaomi still insisted on investing more than 10 billion yuan to support the development of AIoT business. In addition, Xiaomi deeply incubates the mobile phone ecological chain from a long-term perspective, and builds a database foundation for IoT through the extension products such as Xiaomi smart home devices and Xiaomi smart wearable devices. At present, Xiaomi's big data collection is better than that of the industry in the same period. Xiaomi shows the implementation and transformation mechanism of involving managers in enterprise strategic planning, and the mechanism also reflects the significance of management's participation, commitment, enthusiasm and active support at the enterprise level.#p#分页标题#e#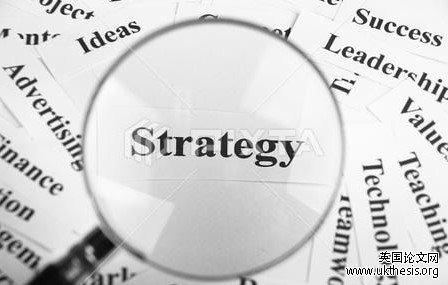 图为战略
1.2 Innovative organization

Unlike traditional enterprises such as apple and Huawei, which have a huge organizational structure and strict hierarchy, Xiaomi's organizational structure focuses on the mission and vision of the enterprise and has a certain foresight, which can well promote innovation within the enterprise. Xiaomi's organizational team has a high degree of youth, a more loose and flat organizational structure, and even does not use KPI in the early stage. Xiaomi's internal level is highly compressed, and each department basically only has a three-tier structure of employees, department managers and executives. Futhermore, Xiaomi basically does not discuss promotion, but relies on a more direct salary increase to attract employees. Simple processing mode enables employees to focus on business improvement without wasting time dealing with complex promotion relationship. In 2018, Xiaomi launched a new round of organizational structure change. The original four business departments were reorganized into ten business departments, and the business logic was reorganized. By merging the same items, the original chaotic and complex business structure becomes simple, while reducing problems such as duplicate construction. The optimized structure will help Xiaomi's internal communication and decision-making to be more efficient and ensure that young front-line managers have more initiative. Xiaomi's simple and flat organizational structure reduces the ineffective audit process. Compared with Huawei's strict assessment pressure of more than 20 meetings when launching a product, Xiaomi's decision-making and implementation are less hindered, and employee innovation is encouraged. In addition, the new organizational structure motivates employees through a sales oriented mechanism, activates the organization's interior, promotes the rapid growth of each unit, and deeply explores Millet's growth space. In the long run, Xiaomi's atmosphere is active and positive, which is also conducive to the continuous optimization of its innovation ability.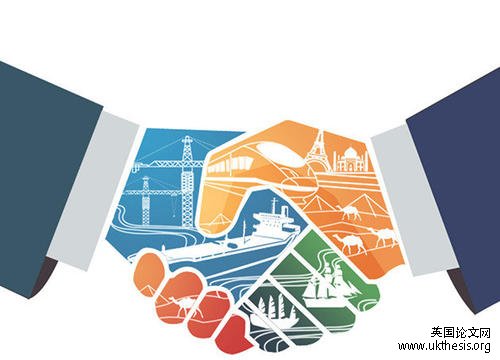 图为小米合作创新
1.3 Processes

Compared with Huawei, Xiaomi shows better user cohesion. Xiaomi connects its products with the end users of the market, and carefully constructs and operates Xiaomi's fan matrix. Xiaomi pioneered the use of Internet mode to develop mobile phone operating system, allowing enthusiasts to participate in the research and development and improvement process, which greatly shortened the collection and feedback of information and improved the efficiency of research and development. Xiaomi company collects data based on Internet platform and select from big data. Through the identification and mining of high-quality active users with high relevance to Xiaomi topics in microblog, forum, wechat and other platforms, Xiaomi leads users in obtaining opinions on product development, improvement and sales. Thus, a mature market positioning mode of "MIUI + products + Internet services" is constructed. In addition to efficient user guidance, xiaomi is also directly open to users. For example, the appearance design of the purple pink millet 5 developed in 2016 is to invite users to participate in the product design process directly to meet the unique needs of the female mobile phone market. Xiaomi fully encourages users to participate in the new product development process, so as to expose problems upstream as much as possible and reduce the risk of products entering the market. At the same time, the participation of users will form a good interaction, and word-of-mouth promotion will help Xiaomi greatly reduce marketing costs. However, Xiaomi's process management is easy to be copied in the long run. In addition, users' high participation in the product design process may lead to serious leaks. Xiaomi relies on trust and fans to build a highly uncertain relationship. If there is a long-term lack of effective management, it may lead to the premature death of new products.#p#分页标题#e#