1.1 Introduction介绍
2018年12月,苹果公司承认其放慢了老款iPhone的速度,以防止电池老化导致的自动关机的问题。虽然苹果向消费者们道歉并愿意把更换电池的价格降低50美元。但苹果在给旧款手机降速时,事先并没有明确告知消费者。所以顾客以苹果存在欺瞒消费者的行为将其告上了法庭。这一文章主要分析了苹果降速事件发生后对苹果公司造成的影响以及苹果应该如何应对这一问题。
In December 2018, Apple admitted that it slowed down the speed of the old iPhone to prevent automatic shutdown due to battery aging. Apple apologizes to consumers and is willing to reduce the price of the battery by 50 dollars. However, Apple did not explicitly inform consumers before slowing down the old mobile phones. So the customer took the Apple to deceive the consumer behavior and brought it to court. This article mainly analyzes the impact of Apple's slowdown on Apple Corp and how Apple should deal with it.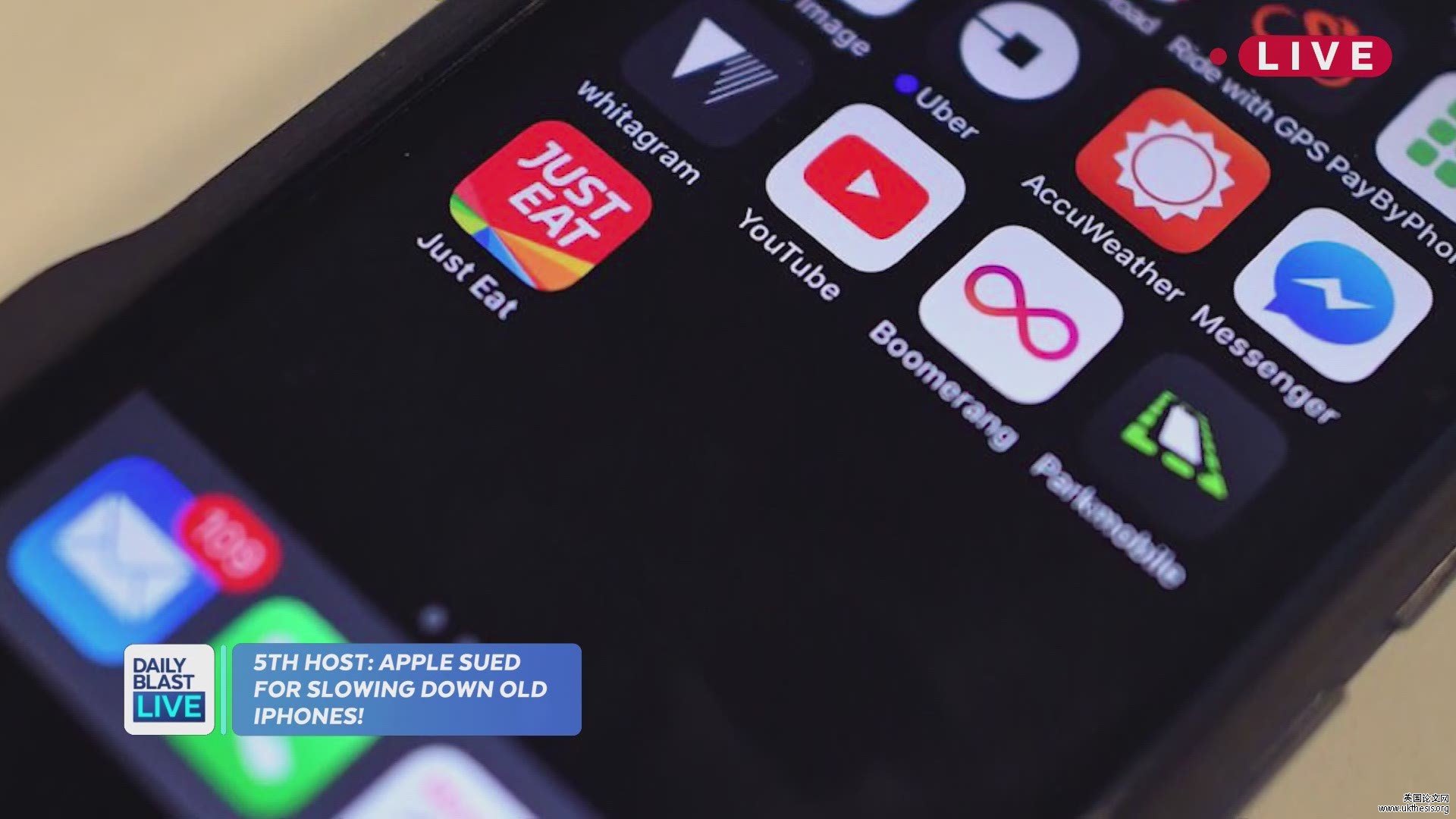 图:
Apple admitted that it slowed down the old iphones
1.2 Background
苹果降速事件曝光是由于一名用户将iPhone 6S更新至最新版本的系统后,iPhone的运行速度变得非常慢。于是他用专业软件对手机进行了测试。测试结果显示,旧款苹果手机老化后会发生过热导致部件损坏,所以苹果采用降低运行速度来弥补电池缺陷。对于降速这件事,苹果总裁库克公开向顾客表示道歉。但是他在声明中称,降速是为了保护手机内部软件,而并非故意降低速度让更多消费者购买新的iPhone,并且他提出会为旧款iPhone提供更低价的更换电池服务。在降速事件中,苹果可以通过提醒消费者更换手机电池来规避问题或者在系统升级前告知用户,让用户进行自主选择, 然而,苹果却并没有这么做,所以降速这一做法已经是恶意欺骗消费者的行为。由此,苹果遭到了全球范围内的消费者的指控和集体诉讼,他们要求苹果立即停止降速行为并对旧款手机使用者提供经济补偿。与此同时,苹果也面临着多个国家的指控。这些问题在很大程度上会影响iPhone的销量。
Apple's slow down event was due to a user's update of iPhone 6S to the latest version of the system, and iPhone's operation speed became very slow. So he tested the phone with professional software. Test results show that the old Apple phone will overheat and cause parts damage after aging, so Apple will compensate for battery defects by reducing its running speed. Apple chief executive Cook publicly apologized to customers for slowing down. But he said in a statement that the speed down was to protect the internal software of the mobile phone, rather than deliberately reducing the speed to allow more consumers to buy a new iPhone, and he offered to offer a cheaper replacement battery service for the old iPhone (Apple Apologizes for Slowdowns, lops $50 Off Battery Replacement Cost 2017). In the falling speed event, Apple can avoid problems by reminding consumers to change cell phone batteries or inform users before the system upgrade to allow users to choose their own (Kottasová 2017). However, Apple is not doing this, so the speed reduction is a malicious deception for consumer behavior. Thus, Apple has been subjected to collective action by consumers worldwide, demanding that Apple immediately stop the speed down and provide financial compensation for old mobile phone users (Ciaccia 2017). At the same time, Apple is also facing accusations in many countries. To a large extent, these problems will affect the sales volume of iPhone.#p#分页标题#e#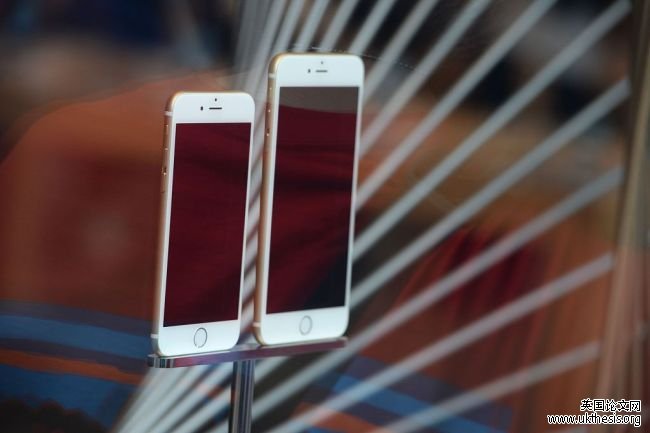 图:iPhone 6 and 6 Plus on display at the Apple store
1.3 SWOT analysis

1.3.1 Strength

Starting from iPhone 4, Apple's sales began to peak. First, it actually benefits from Apple's horizontal and vertical integration strategy (Apple Inc SWOT Analysis 2018). Apple SWOT analysis (2018) pointed out that Apple has its own unique technology and first-class development capabilities, which makes its product hardware level is high, and Apple also provides users with a variety of content, services and retail products. This allows Apple to successfully target high quality products to end users. Also, Apple's strong research and development capabilities are obvious to the entire industry. It will invest huge resources and funds to develop consumer-preferred products, such as its face recognition capabilities and contactless payment services, which have increased Apple's competitiveness in the industry (Apple Inc SWOT Analysis 2018). More, Apple has a strong and extensive distribution channel (1). Most of Apple's products are directed to consumers. It has a very large number of retail stores in the world and is located in high-end shopping centers and bustling areas (Apple SWOT analysis 2018). This positioning ensures that new customers are attracted by a high-quality customer buying experience.

1.3.2 Weakness

Since December 2017, Apple has faced multiple lawsuits because it has hidden consumers from the operating system. The amount of these lawsuits may reach 999.9 billion U.S. dollars, or even exceed Apple's market value (Kharpal 2017). In fact, consumers made a collective protest after the downgrade incident and demanded compensation from Apple (Ciaccia 2017). An organization called Stop Planned Obsolescence in France has filed a lawsuit against Apple for obligatory scrapping. If the lawsuit is successful, Apple will be charged a high fine, equivalent to 5% of Apple's annual sales in France (Mulholland 2017). At the same time, Israel believes that Apple has allegedly infringed on consumers' right to know and choose, and therefore demanded USD 12.5 billion in compensation from Apple (JTA 2017). Therefore, companies must take measures to deal with these lawsuits and protests, and the entire process will increase operating costs. And lawsuits can also lead to fines and the company's costs will be even greater. Moreover, Apple's revenue and growth rate are dependent on the iPhone's product line (Apple Inc SWOT Analysis 2018). Because of the deceleration incident, consumer trust in Apple's decline will also lead to a drop-in Apple's revenue and market share.

1.3.3 Opportunity

In recent years, the North American smart 4G mobile phone market has begun full deployment. It is expected that sales of smart phones in North America will reach US$194.2 million in 2021, and Apple has a chance to occupy a large part of the market share (Apple Inc SWOT Analysis 2018). Moreover, Apple Inc SWOT Analysis (2018) show that smart wearable devices are popular in the market, and the market growth rate is expected to exceed 23%, so after Apple's profit reduction in the mobile phone market may be able to obtain opportunities from these terminal markets. At the same time, Apple's products in artificial intelligence are also very good. It can bind programs and functions to perform tasks automatically through a series of commands (Apple SWOT analysis 2018). The most noteworthy point is that Apple Pay, a mobile payment service, can be used with the iPhone, Apple Watch, iPad or Mac, and Apple Pay's widespread adoption may provide Apple with an opportunity to increase sales (Apple Inc SWOT Analysis 2018).#p#分页标题#e#

1.3.4 Threat

Apple faces fierce competition in the industry. Well-funded and experienced Microsoft, Samsung and other companies are Apple's competitors (Apple Inc SWOT Analysis 2018). Apple regularly competes with competitors by introducing new products, improving technology, using comfort, and system speed. However, many competitors seek competition primarily through very low costs and declining pricing (Apple Inc SWOT Analysis 2018). Emerging markets have a large customer base but are more price sensitive. Compared to other company's products, Apple's products are basically high-end pricing. Therefore, Apple has no way to effectively gain market share in emerging markets. And after a system downshift event, consumers have begun to lack trust in older iPhones that can compete with their competitors in terms of price (Apple SWOT analysis 2018). In general, if Apple is unable to launch products with both high sales volume and high profit margin, its market share may be greatly threatened by competitors.

1.4 Alternatives

Apple Corp's chief executive, Cook, has adopted such a measure in response to the rapid decline of iPhone speed. Apple will release a software that allows users to manually turn off the iPhone's automatic deceleration function, Cook said (Apple 2017). In fact, this measure is only an urgent response to the situation faced by Apple consumers, and it does not solve the fundamental problem. Cook had to stand up to make a little change when the Apple had been protesting and lawsuits against consumers, so it chose to return the consumer's own choice. However, if the user chooses to turn off the automatic deceleration function, he must endure the sudden shutdown. If the user does not turn off the deceleration function, he must endure the very low fluency of the mobile operating system. But Cook pointed out that as long as the battery was replaced, the cell phone could return to its original speed, and he offered to sell an alternative battery to consumers for $29 (Apple Apologizes for Slowdowns, lops $50 Off Battery Replacement Cost 2017). But this is just the replacement of the old battery, and its frequency reduction mechanism remains. After the replacement of the battery is broken, it is necessary to buy a new battery or buy a new iPhone directly, which makes the consumer pay for its mistakes. So, Apple lets consumers decide whether to sell or replace the battery at a low price, which is not feasible, which will only lose more and more potential consumers.

1.5 Solution
As an organization with strong R & D capability, Apple must be very innovative. Therefore, Apple Corp needs to develop a new software to solve this slowdown problem. But innovative research and development will take some time, so before the development is successful, Apple Corp should provide free replacement services for the old iPhone users. After the iPhone slowdown incident, Apple has been strongly criticized by consumers and media all over the world, which has led to a sharp decline in the brand image of Apple. If we replace old batteries for customers free of charge, this is a good after-sale embodiment. Consumers' rights are guaranteed, and the brand image will naturally increase. And, for a consumer, no one would be willing to buy a mobile phone that is not good enough for the quality and after sale, and it is also a big expense to spend a certain amount of money on the replacement battery every other time. At the same time, if Apple can create a software to solve this problem, Apple's innovation technology will be respected by everyone. So, it is feasible to provide free replacement batteries for old iPhone users and develop new technologies to solve this problem.#p#分页标题#e#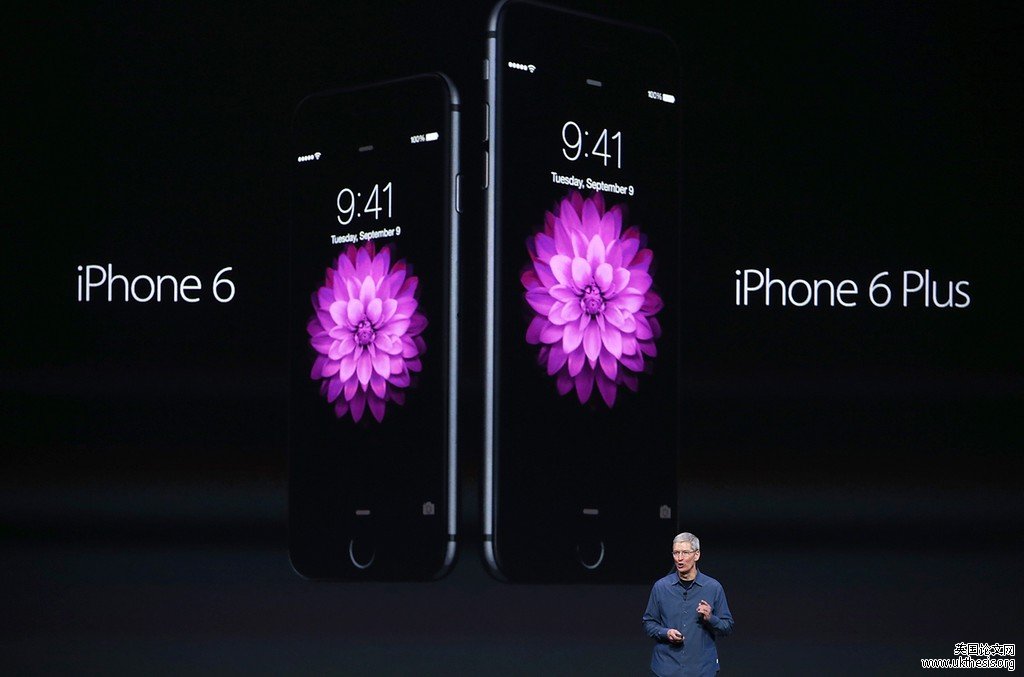 图:Apple CEO Tim Cook announces the iPhone 6 during an Apple special event at the Flint Center for the Performing Arts on Sept. 9, 2014 in Cupertino, Calif.
1.6 Recommendation

Once the solution has been decided, it should begin immediately. On the one hand, Apple's internal technical staff should immediately convene a meeting to discuss solutions to this problem, and senior staff should give enough funds to support this project research. On the other hand, retail stores around the world should begin to provide free replacement battery service, and Apple should also issue a statement to make all customers aware of this replacement battery service.

1.7 Conclusion

Apple's iPhone downgrade incident has lost the trust of many consumers. Moreover, the current industry environment is fiercely competitive. Apple must do its best to maintain its market share. Therefore, it is not feasible to merely restore consumers' discretionary power to sell or sell batteries at a low price. Apple must come up with a solution to this problem of speed reduction in order to regain the trust of consumers.

Reference
Apple 2017, A Message to Our Customers about iPhone Batteries and Performance, Apple, viewed 30th, April, 2018,
< https://www.apple.com/iphone-battery-and-performance/>

Apple Apologizes for Slowdowns, lops $50 Off Battery Replacement Cost 2017, Apple Apologizes for Slowdowns, lops $50 Off Battery Replacement Cost, NPR, viewed 30th, April, 2018,
<https://www.npr.org/sections/thetwo-way/2017/12/29/574575797/apple-apologizes-for-slowdowns-lops-50-off-battery-replacement-cost>

Apple Inc SWOT Analysis 2018, 'Apple Inc SWOT Analysis', Apple, pp. 1-9, viewed 30th, April, 2018,
<http://eds.b.ebscohost.com.ezproxy.utas.edu.au/eds/pdfviewer/pdfviewer?vid=12&sid=0c3f99be-0436-4a9c-a874-9d9d838f334b%40sessionmgr120>

Ciaccia, C 2017, Apple being sued over slowing down older iPhones, Fox News, viewed 30th, April, 2018,
<http://www.foxnews.com/tech/2017/12/21/apple-being-sued-over-slowing-down-older-iphones.html>

JTA 2017, Apple sued by Israeli company over phone camera patents, THE TIMES OF ISREAL, viewed 30th, April, 2018,#p#分页标题#e#
<https://www.timesofisrael.com/apple-sued-by-israeli-company-over-phone-camera-patents/>

Kottasová, I 2017, Apple: Yes, we're slowing down older iPhones, CNN money, viewed 30th, April, 2018,
<http://money.cnn.com/2017/12/21/technology/apple-slows-down-old-iphones/index.html>

Mulholland, R 2017, Apple execs could face jail in France after lawsuit over slowing down iPhones, The Local, viewed 30th, April, 2018,
<https://www.thelocal.fr/20171228/french-lawsuit-launched-against-apple-for-alleged-crime-of-slowing-down-iphones>