本文是市场学专业的paper范例,题目是"The Marketing Strategies of Holiday Inn Hotel(假日酒店的营销策略)",我在做关于假日酒店营销策略的paper。它是全球最知名的酒店品牌之一,在服务、舒适和价值方面享有全球声誉。今天,假日酒店为商务和休闲旅客提供可靠的服务,友好的服务和现代化的有吸引力的设施,在世界各地的一个卓越的价值和便利的位置。在许多方面,假日酒店可以被称为酒店业的沃尔玛。
I am doing assignment on marketing strategies of Holiday Inn Hotel. It is one of the most recognised hotel brands with a global reputation for service, comfort & value. Holiday Inn offers today are business and liesure travellers, dependability, friendly service and modern attractive facilities at an excellent value and convenient locations throughout the world. In many ways, Holiday Inn may be called the Wal-Mart of the Hospitality world.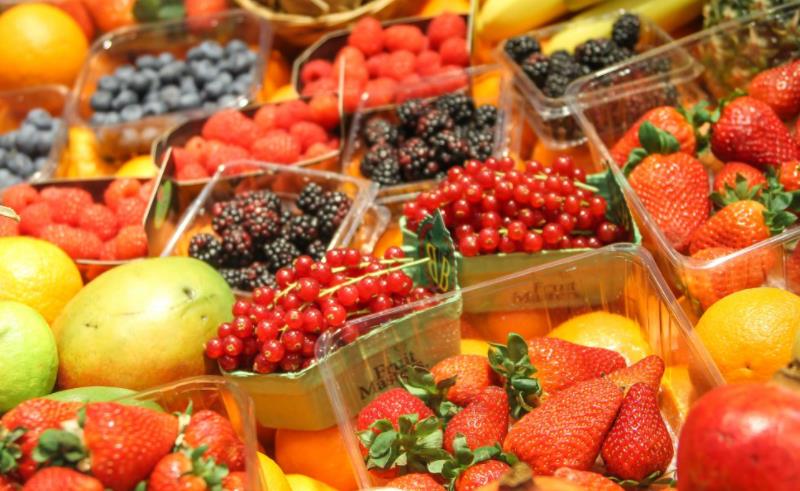 DEFINITION定义
Marketing management is a business discipline which is focused on the practical application of marketing techniques and the management of a firm's marketing resources and activities.
市场营销管理是一门商业学科,主要研究市场营销技术的实际应用以及企业市场营销资源和活动的管理。
Marketing is defined as a social and managerial process by which individuals and groups obtain what they need and want through creating and exchanging products and value with others. Marketing is the management of exchange relationship.
Importance of marketing市场营销的重要性
Companies now understand that marketing plays an important role in their overall success, so now companies have CMOs (Chief Marketing officer) along with CFOs and CEOs. They understand that if there function close to customers its ether sales or marketing. Sales become a direct interface among customer and products offered by companies, and marketing is an indirect function between customer and the company. Marketing managers need to understand the customer needs and they need to make their major decisions such as the features to include, the price to be offered to customers and what to spend on advertisements.
现在的公司都明白市场营销在他们的整体成功中扮演着重要的角色,所以现在的公司除了首席财务官和首席执行官外,还有首席营销官。他们明白,如果他们的职能接近客户,其乙醚销售或营销。销售成为客户和公司提供的产品之间的直接接口,而营销是客户和公司之间的间接功能。营销经理需要了解客户的需求,他们需要做出主要的决定,比如要包含哪些功能,向客户提供的价格,以及在广告上花什么钱。
Marketing today has become a emotional research which helps understanding customer and consumers psychology so that products are developed based on these understanding. Successful Marketing team can carefully analyze customer needs and carefully monitor their competitors marketing moves. Remember a short term sales driven view does not work in business world today. ( Drypen.in)
Dos and don'ts for Marketing Planning
Do:
Be clear on the organisation's strategic objectives.
Adjust the plan to suit the size, culture and circumstances of the organisation.
Consult on and communicate the plan.
Be aware that it is a time-consuming exercise.
Don't:
Confuse objectives (what you want to achieve) with strategies (how you are trying to achieve them).
Neglect to analyse information carefully and spend too long on projecting future markets from historical data.
Forget the plan is a means to achieve objectives, not a rigid control mechanism.
Let the planners alter the shape of the objectives.
Investigation on Marketing Strategies
Most of the companies are using the marketing strategies for growing up their business. People will know better about product if company is doing marketing of that product, because people does not know anything about product, about its benefits and details but people will know if the company is doing right marketing of that product in right way and giving the detail information of the product by doing marketing and by advertising and also visibility of product. Also like using the poster of product containing the detail information of product so it will help for getting attraction of customer towards the product. Media, pamphlets and poster these are the main Barrier between the customer and product for getting their attraction. Now a days the competition is very high in marketing so making our brand no 1 and keeping good position in marketing all are using the marketing strategy with their company by using the 4p's. The 4p's are very important part of the marketing. We can make good marketing of our product if we know how to use the 4p's. The 4p's does really help to increase the business in to the marketing.
For investigation on marketing strategies I have chosen the Holiday Inn Company. So for making this identify as leading company in marketing as well as in hospitality industry, for that purpose what leadership quality used by management of Holiday Inn, to keep this brand name popular in to the market and what techniques they have adopted to keep them ahead in the market.
History of Holiday Inn假日酒店的历史
The first chain of Holiday Inn hotel was founded in 1952. These hotels were opened in Memphis, Tennessee by Kemmons Wilson. Wilson wanted to provide less-costly accommodations for families and others right inside America. Wilson's first Holiday Inn opened in the Berclair district of Memphis. This location was a perfect setting, with the main road to and from Nashville right besides the building. In the mid-1950s, Wilson teamed-up with Wallace E. Johnson. Kemmons Wilson first came up with the idea to team-up following a road trip to Washington, D.C.He claims to have been so disappointed with the quality of the roadside motels he encountered, that he wanted to do something that would bring change. The name of the Holiday Inn franchise was originally provided as a joke by architect Eddie Bluestein. Bluestein was making reference to the Bing Crosby movie. The chain grew dramatically in 1957, following the chain's official remaining as Holiday Inn within one year, there were over fifty Inns throughout America. In 1968, the 1000th Holiday Inn opened in San Antonio, Texas. The Holiday Inn chain led the motel market, putting a huge amount of financial pressure on more traditional hotels. It also set the standard for copycat competitors like days Inn, Ramada Inn, best Western and Howard Johnson's. When Wilson was featured on the cover of Time Magazine in 1972, there were over 1400 Holiday Inn hotels worldwide. The decision to include pools at many of the chains, further brought customers flocking through the doors. Wilson retired from his work with Holiday Inn in 1979.
第一家连锁假日酒店成立于1952年。这些旅馆是由凯蒙斯·威尔逊在田纳西州孟菲斯开设的。威尔逊希望为美国国内的家庭和其他人提供更便宜的住宿。威尔逊的第一家假日酒店在孟菲斯的贝尔克莱区开业。这个位置是一个完美的环境,从纳什维尔的主要道路就在建筑旁边。在20世纪50年代中期,威尔逊与华莱士·e·约翰逊合作。凯蒙斯·威尔逊在一次前往华盛顿特区的公路旅行后,第一次产生了合作的想法。他声称,他对路边汽车旅馆的质量感到非常失望,因此他想做些能带来改变的事情。假日酒店的名字最初是由建筑师Eddie Bluestein提供的一个笑话。布鲁斯坦指的是平·克劳斯贝(Bing Crosby)的电影。1957年,连锁酒店迅速发展,在一年内,连锁酒店正式保留为假日酒店,全美有50多家连锁酒店。1968年,第1000假日酒店在德克萨斯州圣安东尼奥开业。假日连锁酒店(Holiday Inn)引领了汽车旅馆市场,给传统酒店带来了巨大的财务压力。它还为天悦酒店(days Inn)、华美达酒店(Ramada Inn)、最佳西方酒店(best Western)和豪生酒店(Howard Johnson 's)等模仿竞争对手设定了标准。1972年,当威尔逊登上《时代》杂志封面时,全球共有1400多家假日酒店。在许多连锁店中加入泳池的决定进一步吸引了大批顾客。1979年,威尔逊从假日酒店退休。
Holiday Inn boasted air-conditioned rooms, restaurants, meeting rooms, pools, television, direct dial telephone services, piped music and radio, wall to wall carpeting, cocktail lounges, and the holidex – the computerized reservation system that put many Mom and pop outfits out of business. Million of road weary business travellers and harried families learned to organize their around the ritual of Holidex reservation, knowing that the same room, food and night-lit pool awaited them down the road. The company later branched into other related enterprises, including Medi-Center nursing homes, Continental Trailways, Delta Queen, and various related enterprises.
DIFFERENT DEFINITION OF MARKETING
Marketing management is a business discipline which is focused on the practical application of marketing techniques and the management of a firm's marketing resources and activities.
The application, tracking and review of a business marketing resources and activities. The scope of a business marketing management depends on the size of the business and the industry in which the business operates. Effective marketing management will use a company's resources to increase its customer base, improve customer opinions of the company's products and services, and increase the company's perceived value.
应用、跟踪和审查企业营销资源和活动。企业营销管理的范围取决于企业的规模和企业经营的行业。有效的营销管理将利用公司的资源来增加客户基础,改善客户对公司产品和服务的意见,增加公司的感知价值
The business activity of presenting products or services to potential customers in such a way as to make them eager to buy. Marketing includes such matters as the pricing and packaging of the product and the creation of demand by advertising and sales campaigns. (From MSN Encarta Dictionary)
Marketing planning is simply a logical sequence and a series of activities leading to the setting of marketing objectives and the formulation of plans for achieving them.(Marketing & strategy/ Hodder & Stoughton/ page 6.)
Objective of Holiday Inn假日酒店目标
This is the core step in marketing planning process because the setting of achievable and realistic objective is based on the analysis of the marketing audit, while the strategic decisions cannot be made with any reference to objective. The marketing objectives are concerned with the products which are to be sold in a particular market, so it is important not to confuse objectives that are what you want to do, with strategies that are how you are going to do it. The written plan should be inclusive of the objectives.
这是营销规划过程中的核心步骤,因为可以实现的、现实的目标的设定是基于对营销审计的分析,而战略决策是不能参考目标的。营销目标与要在特定市场上销售的产品有关,所以重要的是不要混淆你想做什么和你将如何做的策略的目标。书面计划应该包括目标。
The corporate objective of Holiday Inn was possess 3,000 properties by 1980, with a quarter of a million employees. On anticipating this growth, a decision was arrived on, four years earlier to create Holiday Inn University. This University, which is supposed to be a non-profit organisation, was scheduled to open in July of 1972. It was a 4.7 million dollar plant that possessed, among other things, a three channel $150,000 colour television system. The holiday Inn franchise association played a vital role in funding the university by accessing themselves one cent per room per night for a total of $650,000 per annum. The organisation was conducting ten management training programs per annum with a mean attendance of 45 per class. As an addition to this, they also arranged seven management conferences per annum with a mean attendance of 200 to 300 per class. The capacity of holiday Inn University was 300 students with major emphasis laid on the first and second level management. The profit that would be generated from operating the school was to be set aside to establish a scholarship fund for the dependents of Holiday Inn employees who could be awarded $1500 scholarships to any school of their choice.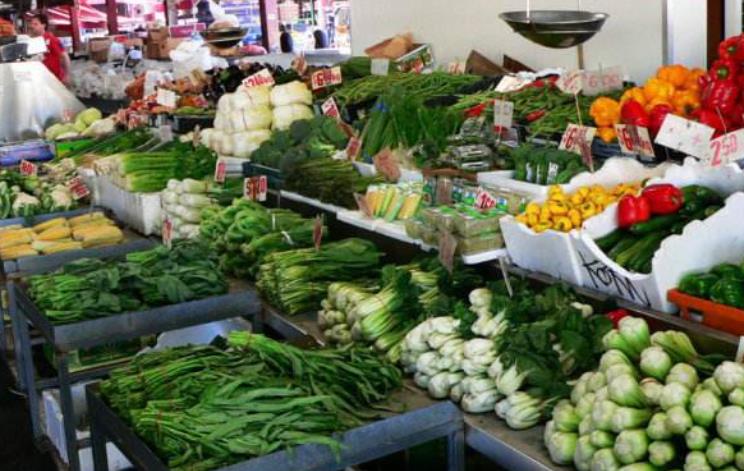 Marketing strategic of Holiday Inn
It mainly emphasized on the variables under the control of the firm that the marketing manager manipulates in order to achieve tactical marketing objective. It is the offer by the organisation to the customer. The word mix acts as a pun in the sense that we can explore and illustrate the methods that make up organisation strategy and marketing tactics.
Holiday Inn hotel starts the multi-million-dollar Marketing Campaign that asks guests to "LOOK AGAIN" at the brand. Through an independent research conducted by a strategic brand consultancy Landis Global Market Research, Holiday Inn found that the four features that are of most significance to business travellers are:
Providing free high-speed internet access
Comfortable in-room work spaces
Full-service, meeting facilities
A robust loyalty program
Holiday Inn offers each of the above mentioned core business amenities, however, extensive research revealed that most business travellers tend to more closely associate Holiday Inn with its heritage as a family leisure hotel and facilities like the hotel pool. The Look Again campaign aims to round-out perception of the consumer regarding the brand so they view it as a first option for business travel and also, leisure. The campaign reinforces the strengths of the present day Holiday Inn and prompts to guest to Look Again to see the way in which the iconic brand they think they know has continued to evolve to meet their requirement, say Mark Snyder, senior vice president of brand management of Holiday Inn hotels and resorts in Americas. The emphasis laid on elements like free high-speed internet access or comfortable, modern in-room workspaces, for instance, may seem to be fundamental on the surface, but for a brand with a legacy and character like that of Holiday Inn, they are indeed more meaningful. Holiday Inn has a history of leading the industry in terms of innovation, and wants to make sure that this opportunity is taken, to shout it from the rooftops something which has been uncharacteristic of them so far.
The primary goal of the campaign is what the brand prominently defines as the "Modern Everyday Hero", a blended attitudinal segment that spans generation X and body Boomers. With an existence of 100 percent brand awareness, virtually everyone in the target segment has stayed at a Holiday Inn, but still the Landis research revealed that these consumers may perceive or categorize Holiday inn exclusively as a family leisure hotel and holiday Inn's full-service business amenities may not be top of mind. The "Look Again" campaign includes traditional print as well as Broadcast Advertisements. The comprehensive campaign is also inclusive of interactive online and Engagement Marketing elements, which have indeed proved to be successful in reaching the highly coveted Gen-x market.
Broadcast Advertising广播广告
In its initial sustaining broadcast advertising campaign since 2002, Holiday Inn takes a humorous look at the life on the road for the present day business travellers. The commercials from Fallon Minneapolis highlight the brand's significant business travel amenities and services, like free high speed internet access and priority club rewards, through the eyes of three typical American co-workers at differing levels of experience: Ted, Marcus and Zack Collectively referred to as "the Business Guy." The ads illustrate the antics and interactions of the three co-workers in everyday business travel circumstances. In one ad, the two older "business Guys", Ted and Marcus, are in the hot tub when Zack for his lack of priority club rewards points and flaunt the eccentric purchases they have made by making use of point, such as a unicycle and gold golf clubs.
从2002年开始,假日酒店在其最初的持续广播广告活动中,以幽默的方式看待当今商务旅行者的生活。Fallon Minneapolis的广告突出了该品牌重要的商务旅行设施和服务,比如免费高速互联网接入和优先俱乐部奖励,通过三个不同经验水平的典型美国同事的视角:泰德、马库斯和扎克,他们被统称为"商业人"。这些广告展示了三位同事在日常商务旅行中的滑稽动作和互动。在一则广告中,两个年长的"商人",泰德和马库斯,在热水浴缸里,扎克因为没有优先俱乐部奖励积分,并炫耀他们利用积分进行的古怪购买,如独轮车和金色高尔夫球杆。
"These guys are the consummate road warriors who have developed a distinct and unique relationship from spending so much time together while on business travels," says Roger chap, the group creative director for Fallon Minneapolis. "We all have those business travel 'war stories,' and what better brand for celebrating these moments than Holiday Inn?"
The web site dumps the traditional online hotel room tour, and enables its visitors to explore the hotel through the eyes of Zack as he produces his own version of a celebrity home tour. He signifies the facilities and services at Holiday Inn, bragging as if they were created just for him. On this tour, the visitors can actually view his "personal hot tub" and his guest room "where the magic happens." To keep the guest engaged, the site will continue to evolve and strive to provide more interaction for visitors on their subsequent visits. For instance, playing off the broadcast commercial, the site will include an interactive" Hot tub Etiquette" game where the visitors manoeuvre the characters to make sure that they maintain appropriate distances from each other.
Engagement Marketing参与营销
The recently announced NASCAR Busch series Major League Baseball sponsorships carry the "Look Again" campaign directly into the lives of the consumers. These partnerships are good examples of Holiday Inn's engagement marketing strategy that is designed to build consumer advocates and ensure that the legacy brand remains relevant to future generations of the guest. By becoming the "Official Hotel of Major League Baseball," Holiday Inn aim to reach consumers through print and broadcast ads, and also unique in stadium promotion such as "Look Again" instant replays and branded Holiday Inn "Look Again" Towel day." The sponsorship will be brought to life by means of a robust activation using interactive elements like the priority Club Rewards online auction. The auction, which has debuted on May 26, offers visitors the opportunity to bid on unique memorabilia, travel and MLB experience. The item on auction range from MLB Authentic Collection jerseys to tickets to post-season game and the MLB(TM) All-star game, inclusive of four on-fields VIP passes to watch batting practice. The items on auction will be updated monthly to ensure ongoing interest.
最近宣布的NASCAR Busch系列美国职业棒球大联盟赞助将"再看一遍"运动直接带入消费者的生活中。这些合作关系是假日酒店参与营销策略的一个很好的例子,该策略旨在建立消费者拥护者,并确保传统品牌与客人的后代保持相关性。通过成为"职业棒球大联盟的官方酒店",假日酒店的目标是通过印刷和广播广告来接触消费者,也在体育场的促销活动中独一无二,如"再看"即时回放和品牌假日酒店"再看"毛巾日。通过使用互动元素,如优先俱乐部奖励在线拍卖,通过强大的激活方式使赞助活动变得活跃起来。此次拍卖将于5月26日举行,游客可以竞拍独特的纪念品、旅行和MLB体验。拍卖的物品包括MLB正品系列球衣、季后赛和MLB全明星赛门票,包括四张观看击球练习的现场VIP通行证。拍卖项目将每月更新,以确保持续的兴趣。
The newly branded "Look Again" no.29 Holiday Inn Chevrolet with driver Jeff Burton and Richard Childress is rapidly entering into the loyal and growing base of 75 million NASCAR fans. Burton drives in 10 Busch series races this year, and the show car will tour the country to provide the race fans an up-close-and-personal Holiday Inn Racing experience.
Conclusion结论
This assignment was about the marketing strategies of Holiday Inn. This project shows how companies like Holiday inn have to do marketing in order to attract customers and sell their products in order to make profits. Marketing department is an important part of an organisation, responsible for up selling of company products by different ways like Advertising, providing seasonal or promotional offers, giving discounts, hiring celebrities for the advertisement of their products, etc.
这个paper是关于假日酒店的营销策略。这个项目展示了像假日酒店这样的公司如何做营销来吸引顾客,销售他们的产品以获得利润。市场部是一个组织的重要组成部分,负责通过不同的方式销售公司的产品,如广告,提供季节性或促销优惠,提供折扣,雇用名人为他们的产品做广告,等等。
This project shows how Holiday Inn expanded globally, in different parts of the world, by their strategies of marketing. Also this project shows that how Holiday Inn as expanded their business from European countries to other countries, by introducing budget hotels, business hotels.
Summary of assignment (Highlights)
Here I have written about the position of company in the market and I have written that how company has established.
Here I have written the definition of marketing.
I discussed about importance of marketing. Here I have written that how marketing is important for the company and also I have written DO's & don'ts of marketing.
Here I have written that why I have undertaken investigation on marketing.
I discussed about the company and its history in brief: here I have written the different types of definition of marketing and objective of the marketing.
I have written the marketing strategic of Holiday Inn: here I have written that how company is giving different service & different facility to the customers. And what kind of marketing strategy they are having for increasing their company business.
Here I have written the conclusion on this subject from my point of view.
Recommendations建议
After the research methodology using questionnaire from I think the Holiday Inn is a very good and big chain hotel, which has hotels all over the world and is spreading more in the Asia-pacific region now. It is not only providing with services for all ages but also maintains the nutritional value of its services. Also it provides its customers with offers. According to my research about Holiday Inn I have only discovered the positive aspects of Holiday Inn which show what standards it sets in comparison to its competitors. I have no hesitation in recommending people to Holiday Inn.
经过问卷调查的研究方法,我认为假日酒店是一家非常好的大型连锁酒店,在世界各地都有酒店,现在正在亚太地区扩展。它不仅为所有年龄段的人提供服务,而且还保持其服务的营养价值。它还向客户提供优惠。根据我对假日酒店的研究,我只发现了假日酒店的积极方面,显示了它设置的标准与竞争对手相比。我毫不犹豫地向人们推荐假日酒店。
留学生dissertation相关专业范文素材资料,尽在本网,可以随时查阅参考。本站也提供多国留学生课程paper写作指导服务,如有需要可咨询本平台。