How to write a scholarship essay? A good scholarship essay demonstrates the scholarship organization's values while directly addressing the prompt. If you plan ahead, you can save time by writing one essay for multiple prompts with similar questions.This article provides you with relevant writing scholarship essay tips, steps and examples for your reference.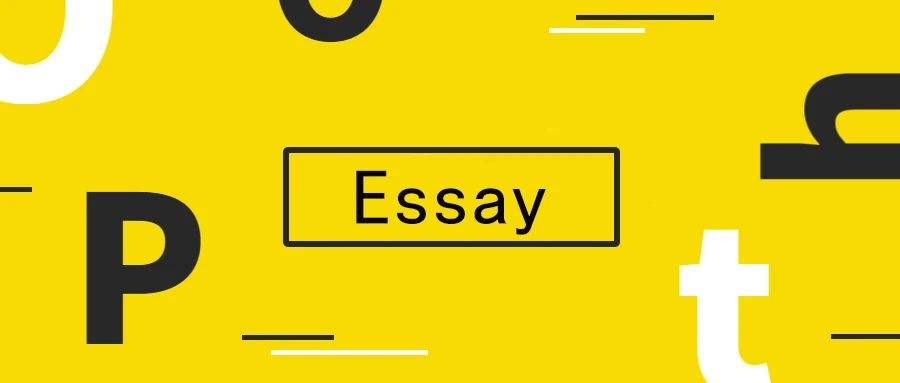 一、what to write in a scholarship essay
What is a scholarship essay?Scholarships are a type of student financial aid that don't require repayment. They are awarded based on various factors, including academic merit, financial need, intended major, personal background, or activities and interests.
Like college applications, scholarship applications often require students to submit their grades, standardized test scores, letters of recommendation, and an essay.
A scholarship essay shares your values and qualities in the context of a specific question, such as "How does technology affect your daily life?" or "Who has had the greatest impact on your life?"
一篇奖学金essay会在一个特定的问题中分享你的价值观和品质,比如"科技如何影响你的日常生活?"或"谁对你的生活影响最大?"
二、how to write a scholarship essay
If you want to writing an excellent scholarship essay, you need to pay attention to the following steps:
1.Pay utmost attention to the requirements
You need to have excellent knowledge of scholarship essays so that you can organise the necessary details and discuss them thoroughly.
2.Read the scholarship essay prompt thoroughly
If you want to satisfy the scholarship committee that you are the right candidate for the award, you have to meet the requirements of the prompt. You can achieve this by reading the prompt as thoroughly as you can. Most of the organisations that give scholarships will provide a prompt or the question to which the essay is supposed to respond. Remember that this is an essay content scholarships affair, and your unique approach to the prompt matters a lot. You have to read between the lines so that you can give the scholarship committee a better idea of who you are.
如果你想让奖学金委员会认为你是该奖项的合适候选人,你必须满足提示的要求。您可以通过尽可能彻底地阅读提示来实现这一点。大多数提供奖学金的组织会提供一个提示或essay应该回答的问题。记住,这是一个essay内容奖学金的事情,你独特的方法,以提示非常重要。你得读懂字里行间的意思,这样才能让奖学金委员会更好地了解你。
Sometimes you are not even provided with a prompt, but might be required to write an essay on way topic of your choice. Even though this does not sound like an easy essay scholarships contest, you have to ace it. This is your chance to demonstrate creativity. One important aspect of the prompt is that if there are unclear areas; do not hesitate to contact someone from the organisation for clarity. It will help you in writing and good scholarship essay and will the grant in the end.
3.Understand the meaning of key themes
Those that participate in the college scholarship essay contest, you have to identify the key themes and understand what each one of them means beyond the superficial. For instance, the meaning of leadership is broad. The question is, do you understand it deeply? Your understanding must demonstrate more depth of the meaning of the themes and the more examples you provide, the more you will demonstrate your abilities. This puts you ahead of theirs in as far as easy essay scholarships contest is concerned.
4.List all the keywords and their synonyms, if they are used in the scholarship statement
If you use the keywords or their synonyms in the scholarship statement in your essay, it will show how you are committed to answering the question. The scholarship committees want a person who is driven and fits in the goals of their organisation. These keywords are applicable in your essay and can help you in propelling your chances of winning the college scholarship essay contest.
如果你在essay中使用了奖学金声明中的关键字或同义词,这将显示你是如何致力于回答这个问题的。奖学金委员会想要的是一个有动力并且符合组织目标的人。这些关键词适用于你的文章,可以帮助你赢得大学奖学金作文比赛的机会。
5.Know your audience
Every scholarship provider is looking for a specific student who meets certain criteria. As such if you participate in any writing contests for scholarships, pay attention to the questions provided, it will help you to address the audience in the best way possible. You also have to know the kind of language to use when addressing his audience.
6.Outline your scholarship essay
One of the best ways to achieve success in writing a scholarship essay is to outline your points. The outline gives you an idea of the flow of the paper. It also helps you to ensure every point is covered based on the prompt that you are answering. Writing the outline helps you to save a lot of time you would have taken during the writing process. It is a skeleton of ow the essay. It is going to look like. In the outline, you indicate every point you want to discuss and in the order that you want it to for. It should also take the format of the scholarship essay. You are more likely to win in the college scholarship contest because you know the exact area that criteria information needs to appear.
写一篇奖学金essay的最佳方法之一是概述你的观点。提纲可以让你对essay的流程有个概念。它还可以帮助您确保根据您回答的提示内容涵盖每一个要点。写提纲可以帮你节省在写作过程中所花费的大量时间。这是文章的梗概。它看起来像。在提纲中,你要指出你想要讨论的每一点,并按你想要讨论的顺序。也应采用奖学金essay的格式。你更有可能在大学奖学金竞赛中获胜,因为你知道标准信息需要出现的确切区域。
7.Formulate an excellent thesis statement
Even though writing may be a challenge to some people, if you have a thesis statement in your scholarship essay, you are more likely to win the writing contests for scholarships. Formulating a strong thesis statement means, you summarise all the major points of your essay. This is a simple statement that you can write in your essay. In most cases, it appears at the need of the instruction, to link all the sections together. It is usually a single or two sentences.
8.Starting your scholarship essay
When you are writing a scholarship essay, you need to be very serious about how you start the paper. Here, you are supposed to grab the attention of the audience with the first sentence on the introduction. You can use a quote or a statement that relates to your intended curse. This should later link to the main body of your scholarship essay. You have to show your aptitude order knowledge of the subject so that you can convince the judges in the writing contests for scholarships that you are a worthy beneficiary of the grant.
9.Plan for the essay in advance and adequately
The college scholarship essay contest is different, and as such, you should not think that one essay can be used in all other contests. You have to begin your research early and plan before to enable you to make enough time tom achieve something worth your effort. Planning will give you time to come up with a good outline to help your essay in staying on the same target. In other words, you cannot win an essay contest scholarship affair if you write one-size-fits-all kind of a paper.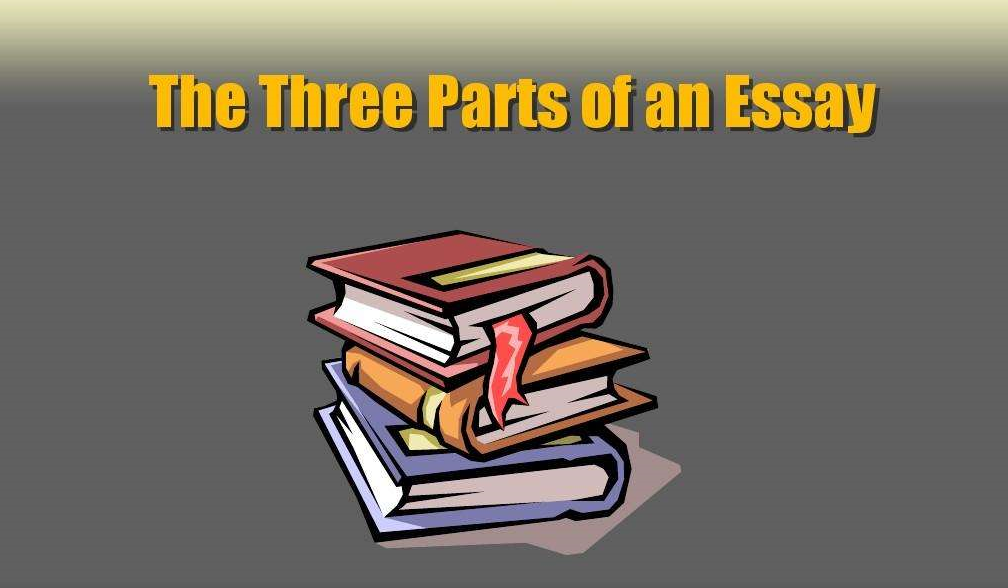 10.Fill in the missing details
Since you have a thesis statement, an outline and all the important details for your scholarship essay, start filling in the missing details of the story. Your first sentences are crucial and should grab the attention of the reader and motivate them to continue reading. You can start by giving a vivid picture of an experience that you will be talking about in the essay. Once you start writing the body, make sure your essay is as interesting as possible. Make it unique because you are not the only one gunning for the award of this grant.
既然你有一个论题陈述,一个提纲和所有重要的细节,你的奖学金essay,开始填补遗漏的细节的故事。你的第一句话是至关重要的,应该抓住读者的注意力,激励他们继续阅读。你可以用一幅生动的图片来描述你将要在essay中谈论的经历。一旦你开始写主体部分,确保你的essay尽可能有趣。让它与众不同,因为你不是唯一一个争取这个奖的人。
11.Write, revise, and re-write your essay
When it comes to scholarship essay writing, you need to be very careful with the details. You need to write the first draft without worrying about the mistakes therein, but paying attention to the flow of your details. After you finish writing the first draft, read it and identify any mistakes therein. It could be about the flow of ideas, the punctuation, grammatical mistakes, and so on. As you read, ensure that the essay sounds exactly like you. The idea of writing the first draft is to allow you to revise the work severally as you rewrite different areas.
This is a good chance for you to identify different ways that you will tell your story better. You have to strike a balance between modesty and arrogance. In other words, you should be proud of your achievements, but you should not sound arrogant. You are not supposed to embellish a story, but be clear about what you did and the influence it had.
You also need to check to ensure that you are answering the prompt as you fulfil other requirements of the essay as directed by the scholarship committee. For instance, you have to stick to the word count as well as font reference. You also need to ensure that you describe your accomplishment in details. To win in a college scholarship essay contest, let the audience know about your accomplishments in details to enable them to know how you felt.
Ensure that your essay will be read from the beginning to the end. Sometimes the committee menders do not have time to go through the essays. As such, you need to make yours very interesting and unique. If you have a story to tell, do not reveal its ending until the last part of your essay.
You also need to check and ensure that the buzzwords from the mission statement are in your work. Sometimes one may forget the goals of the scholarship committees as they write. You need to revisit the mission statement and look for areas that you can place keywords from the statement. However, you need to ensure that you are not copying their mission statements. That would lower your chances of winning the college scholarship essay contest.
12.Let someone else read your essay
This is one of the best ways that you can ensure that your essay is excellent. You can have someone go through your work and suggest a few changes that are necessary to help you with the writing contest for scholarships. Let them tell you if the essay is interesting enough to grab their attention. They should also tell you about ay parts that are confusing, point out grammatical mistakes and other errors. They can also tell you in the essay respond to the prompt. Use their feedback to refine your final draft before you can submit.
这是确保你的essay优秀的最好方法之一。你可以让别人检查你的作品,并建议一些必要的修改,以帮助你获得奖学金的写作比赛。让他们告诉你essay是否足够有趣,能够吸引他们的注意力。他们还应该告诉你哪些部分令人困惑,指出语法错误和其他错误。他们也可以在essay中告诉你对提示做出反应。在提交之前,利用他们的反馈来完善你的最终稿。
Now that you know the best way to win college scholarship essay contest, you can also try using our professional writing services today.
三、Scholarship essay examples
Prompt: Describe how working for Chelsea's Chicken restaurant has developed leadership skills that will help you succeed in college. Give specific examples of leadership characteristics that you have exhibited during your employment with us.
As a nervous 16-year-old, I walked into Chelsea's Chicken for my first day of work determined to make enough money to put gas in my car and buy pizza on the weekends. My only previous job was mowing my neighbors' lawns when they were on vacation, so I had no idea what to expect. I was a bit intimidated by my new responsibilities, especially handling money and helping disgruntled customers.
However, it didn't take me long to learn my way around the cash register and successfully address customer complaints. One day, Roger, the store manager, asked me if I wanted to join Chelsea's Chicken Leadership Training Initiative. He said he saw leadership potential in me because of my attitude with the customers and my enthusiasm for learning new job responsibilities. It surprised me because I had never thought of myself as a leader, but I quickly agreed, and Roger handed me a three-ring binder that was thicker than my math and science textbooks put together! He told me to take it home and read over it during the following week.
In that binder, I discovered that being a leader means taking the initiative, especially when the job is undesirable. One week later, I got to practice that idea when a little kid threw up in the bathroom and missed the toilet. It smelled terrible, but I stepped forward and told Roger that I would clean it up. My coworkers thought I was crazy, but I started to believe in my leadership potential.
That night as we closed the store, Roger pulled me aside in the parking lot and told me that he could tell that I had been studying the manual. He wanted to give me more responsibility, along with a dollar-per-hour pay raise. I was surprised because I had been working there for only a couple of months, but his encouragement helped me make a connection: good leadership helps other people, and it often is rewarded. I was determined to experience more of both.
Within a month, I was ready to take the Team Leader exam, which mattered because I would receive a promotion and a much bigger raise if I passed. But, when I got to work, two of the scheduled team members had called in sick. We were noticeably short-handed, and our customers weren't happy about it.
I walked back to the lockers, put on my vest and hat, and took my place behind an open register. Customers immediately moved into my line to place their orders. Roger looked at me with surprise and asked, "Did you forget that you're testing tonight?" I responded, "No, sir—but what's the use of taking a leadership test if you aren't going to lead in real life?" Roger smiled at me and nodded.
He stayed late that night after we closed so that I could leave early and still take the test. I noticed that Roger was always staying late, helping employees learn new skills. His example taught me that leaders take the initiative to develop other leaders. He gave me a clear picture of what shared leadership looks like, making room for others to grow and excel. When I asked him where he learned to do that, he said, "From the same leadership manual I gave you!"
Chelsea's Chicken has offered me so much more than a paycheck. Because of Roger's example, I have learned to take the initiative to care for my family and friends, such as being the first to do the dishes without my mom asking or volunteering to pick up my friend for our SAT prep course. Now, as I prepare to enter college, I have confidence in my leadership ability. I know I'm signing up for a challenging major—Biology, Pre-Med—yet I also know that Chelsea's Chicken has helped me to develop the perseverance required to complete my studies successfully.
You should apply for a variety of scholarships that match your background, values, and interests. Local scholarships with small dollar amounts may be less competitive and more relevant than larger national ones. It's easier to write an authentic essay if the scholarship topic is meaningful to you.
你应该申请与你的背景、价值观和兴趣相匹配的各种奖学金。小额的当地奖学金可能比规模较大的国家奖学金竞争更少,更有意义。如果奖学金的主题对你来说是有意义的,那么写一篇真实的essay会更容易。
本站提供留学生dissertation、essay、assignment、personal statement等写作服务,如果有scholarship essay的写作需求,可以在线咨询。