Paper代写范文-保险行业的员工保留策略。本文是一篇留学生paper写作格式范文,主要内容是讲述企业削减成本的压力越来越大,导致频繁裁员,员工忠诚度降低,缺乏工作保障,人才争夺竞争加剧等等,这只是吸引和留住人才的过程比以往任何时候都更加繁重的几个原因。Paper范文中提出随着组织中不同级别的高素质劳动力提高了技能和工作从一家公司跳槽到另一家公司,管理人员似乎感受到了应对异常高的流失率的压力。经理或主管的主要职责之一是通过员工完成工作。此外,当我们说工作时,它不仅是基本的最低限度的工作,而且是当员工有高度的成功动机,在工作中表现出色,并继续致力于组织时所完成的任务。Paper范文认为管理者和主管们确实发现,要让领导满意,不想换工作是极其困难的。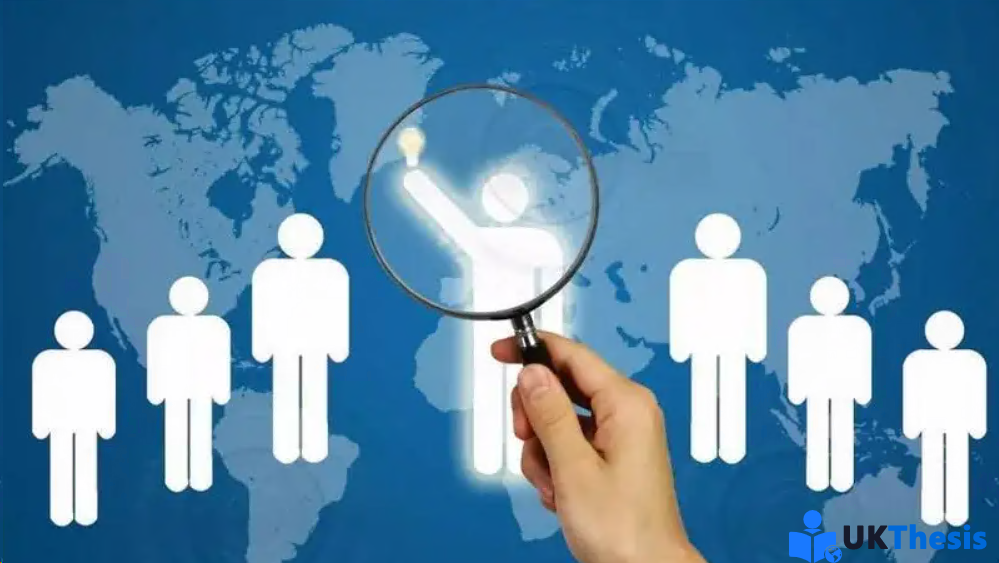 Increasing pressures on the corporates to cut the costs, resulting in frequent layoffs and downsizing, diminishing employee loyalty, absence of job security and increasing competition in the hunt for talent etc. are just a few reasons why the process of attracting and retaining talent has become an onerous task more than ever before. As the highly talented workforce in organizations, across various levels, enhances skills and job-hop from one company to another, managers seem to be feeling the heat in countering abnormally high attrition rates. One of the key responsibilities of a manager or supervisor is to get the work done through the employees. Moreover, when we say work, it is not just the basic minimum work to get by, but also those tasks that are accomplished when the employees are highly motivated to succeed, excel in their work, and continue to be committed to the organization. Managers and supervisors indeed find it extremely difficult in keeping their star performers satisfied and not wanting to shift their jobs.
Employee retention is important in almost all the cases. It is senseless to allow good people to leave your organization because when they leave, they take away with them the intellectual property, relationships, investments (in both time and money), an occasional employee, or two, and a chunk of the organization's future. Employee Retention Strategies helps organizations provide effective employee communication to improve commitment and enhance workforce support for key corporate initiatives.
在几乎所有情况下,留住员工都很重要。让优秀的人离开你的组织是毫无意义的,因为当他们离开时,他们带走了知识产权、关系、投资(时间和金钱)、一个或两个临时雇员,以及组织未来的一大块。员工保留策略有助于组织提供有效的员工沟通,以提高承诺,增强员工对关键企业计划的支持。
The insurance sector in India is rising rapidly to bring in growth and employment opportunities. Insurance companies are basically human intensive, and human resources act as an undoubted differentiator. Quality manpower and its retention would act as a
印度保险业正在迅速崛起,以带来增长和就业机会。保险公司基本上是人力密集型的,人力资源无疑是一个与众不同的因素。优质人力及其保留将作为
Turnover of sales force has been high because of low entry and exit barriers. The paper addresses issues of recruitment, retention, and turnover of sales force in insurance companies. An attempt is made to integrate them to Maslow's Need Hierarchy. A survey was conducted among 350 employees who worked in or had left insurance companies to analyze factors that influenced their decisions and job satisfaction. The data were treated with factor analysis. Factors such as Safety & Security, Social & Esteem, and Personal Work Style emerged as the influencers to join insurance companies. Primary Needs and Social & Self Esteem Needs were the factors associated with job satisfaction; Stress, Career Advancement, and Work Environment emerged as factors for leaving the companies.
由于进入和退出壁垒低,销售人员的流动率一直很高。本文讨论了保险公司销售人员的招聘、保留和更替问题。试图将它们整合到马斯洛的需求层次结构中。对350名在保险公司工作或离开保险公司的员工进行了调查,以分析影响他们决策和工作满意度的因素。数据进行因子分析。诸如安全保障、社交礼仪和个人工作风格等因素成为加入保险公司的影响因素。主要需求和社交自尊需求是与工作满意度相关的因素;压力、职业发展和工作环境成为离开公司的因素。
INTRODUCTION 简介
Intense competition and globalization of businesses has put mounting pressure on organizations to deliver more and better than before. Organizations need to develop and deploy human resources that can articulate the vision of the organization and make teams with the synergy to perform at much higher levels.
激烈的竞争和业务的全球化给组织带来了越来越大的压力,要求它们提供比以前更多更好的服务。组织需要开发和部署人力资源,以明确组织的愿景,并使具有协同作用的团队在更高级别上发挥作用。
Human resource management (HRM) is a strategic and coherent approach to the management of an organization's most valued assets i.e. the people working there, who individually and collectively, contribute to the achievement of the objectives of the business. Human Resource management is evolving rapidly. The terms "human resource management" and "human resources" (HR) have largely replaced the term "personnel management" as a description of the processes involved in managing people in the organizations. Human resource management is a business practice as well as an academic theory that addresses the practical and theoretical techniques of managing the workforce of an organization.
人力资源管理(HRM)是管理组织最有价值资产的一种战略性和连贯性方法,即在那里工作的人员,他们个人和集体为实现企业目标作出贡献。人力资源管理正在迅速发展。术语"人力资源管理"和"人力资源"(HR)在很大程度上取代了术语"人事管理",作为对组织中人员管理过程的描述。人力资源管理是一种商业实践,也是一种学术理论,它涉及管理组织劳动力的实践和理论技术。
The Human Resources Management (HRM) function includes a variety of activities, and the most important among them is to decide what are the staffing needs of the organization and the ways to fill these needs i.e. whether to hire employees or use independent contractors to hire employees to fill these needs, to recruit and train the best employees, to ensure that they are high performers, to deal with performance issues, and to ensure the organization's personnel and management practices conform to various regulations. Managing the organization's approach to employee records, employee compensation and benefits, and personnel policies are also the included activities. The small businesses whether for-profit or nonprofit ones usually have to carry out these activities themselves because they cannot yet afford part- or full-time help. However, it must be ensured by them that the employees are aware of the personnel policies, which confirm to current regulations.
人力资源管理(HRM)职能包括各种活动,其中最重要的是决定组织的人员配置需求以及满足这些需求的方法,即是否雇佣员工或使用独立承包商雇佣员工来满足这些需求,招聘和培训最优秀的员工,以确保他们表现出色,处理绩效问题,并确保组织的人员和管理实践符合各种规定。管理组织对员工记录、员工薪酬和福利以及人事政策的方法也是包括在内的活动。小型企业,无论是营利性的还是非营利的,通常都必须自己开展这些活动,因为他们还负担不起部分或全职的帮助。然而,他们必须确保员工了解符合现行法规的人事政策。
The HRM function and HRD profession have undergone tremendous changes over the past 20-30 years. Many years ago, large organizations looked to the "Personnel Department," mostly to manage the paperwork around hiring and paying people. More recently, organizations consider the "HR Department" as playing a major role in staffing, training, and helping to manage people so that people and the organization are performing at maximum capability in a highly fulfilling manner.
在过去的20-30年里,人力资源管理职能和人力资源开发行业发生了巨大的变化。许多年前,大型组织指望"人事部"来管理有关招聘和支付人员的文书工作。最近,组织认为"人力资源部"在人员配置、培训和帮助管理人员方面发挥着重要作用,从而使人员和组织以高度满足的方式发挥最大能力。
Human resource builds and drives the knowledge assets of an organization, the value of which has been established to be many times more than the tangibles. In the present scenario, it is becoming important for organizations to focus on finding, developing, and retaining talented employees. This paper aims to enhance understanding of the phenomenon of high employee turnover in the insurance industry and factors that lead to job satisfaction of employees. Researchers have also made an attempt to integrate Maslow's Needs Hierarchy to the underlying influencers for the sales force of insurance companies to join or leave the organization. The findings may be helpful for the companies to improve retention levels.
人力资源构建并驱动组织的知识资产,其价值已被确定为有形资产的数倍。在目前的情况下,组织将重点放在寻找、培养和留住人才上变得越来越重要。本文旨在加深对保险行业员工流动率高的现象以及导致员工工作满意度的因素的理解。研究人员还尝试将马斯洛的需求层次整合到保险公司销售人员加入或退出组织的潜在影响因素中。这些发现可能有助于公司提高留用率。
OBJECTIVES:目标
Employee turnover is a larger problem currently faced by insurance companies, as a major part of their revenue is lost. Analyzing the causes of employee turnover is imperative for insurance companies. An exploratory survey is designed, keeping in mind following objectives:
员工流动是保险公司目前面临的一个更大的问题,因为他们的大部分收入都损失了。对保险公司来说,分析员工流失的原因势在必行。设计了一项探索性调查,并牢记以下目标:
To identify the factors which influence the decision to join the Insurance Industry.确定影响加入保险业决策的因素
To analyze the factors which play a major role in job satisfaction.分析影响工作满意度的主要因素
To identify the factors which influence the high attrition rate.确定影响高消耗率的因素
To study and formulate the strategies for employee retention.研究并制定留住员工的策略
EMPLOYEE RETENTION OVERVIEW:员工保留概述:
By looking in a dictionary, we are given that the word "retention" has synonyms like preservation, maintenance, withholding, and custody. Not just the meaning, the concept has different perceptions for the employees and organizations. Effective employee retention is a systematic effort by employers to create and foster an environment that encourages current employees to remain employed by having policies and practices in place that address their diverse needs. A strong retention strategy becomes a powerful recruitment tool.
通过查字典,我们得知"保留"一词有同义词,如保存、维护、扣留和保管。不仅仅是含义,这个概念对员工和组织有不同的看法。有效留住员工是雇主通过制定政策和实践来满足员工不同需求,从而创造和培育鼓励现有员工继续就业的环境的系统性努力。强大的人才保留战略成为强大的招聘工具。
Retention of key employees is critical to the long-term health and success of any organization. It is a known fact that retaining your best employees ensures customer satisfaction, increased product sales, satisfied colleagues, and reporting staff, effective succession planning and deeply embedded organizational knowledge and learning.
留住关键员工对任何组织的长期健康和成功都至关重要。众所周知,留住最好的员工可以确保客户满意度、增加产品销售、满意的同事和报告人员、有效的继任计划以及深入的组织知识和学习。
Why are we concerned about employee retention now, when we also are talking about a reduced state workforce? The reality of hiring freezes and possibly even layoffs during economic slowdowns means it is critical to focus on retaining and enabling our remaining people to reach peak performance. Lean organizations depend heavily on the performance and quality of current employees. Current employees have specialized, institutional knowledge.
当我们也在谈论减少州劳动力时,为什么我们现在担心员工保留?在经济放缓期间,招聘冻结甚至可能裁员的现实意味着,关键是要留住并使我们剩余的员工达到最佳绩效。精益组织在很大程度上依赖于现有员工的绩效和质量。现有员工具有专业的机构知识。
Employee retention matters as organizational issues such as training time and investment; lost knowledge; insecure employees and a costly candidate search are involved. Hence, the failure to retain an important employee is a costly affair for an organization. The importance of retaining the best talent in the organization is usually realized by intelligent employers.
员工保留问题,如培训时间和投资等组织问题;失去知识;这涉及到缺乏安全感的员工和昂贵的候选人搜索。因此,未能留住重要员工对组织来说是一件代价高昂的事情。聪明的雇主通常意识到留住组织中最好人才的重要性。
INDIAN INSURANCE SECTOR AT A GLANCE 印度保险行业概览
The insurance sector in India is one of the booming sectors of the economy and is growing at the rate of 15-20% per annum. Together with banking services, it contributes to about 7% of the country's GDP. The sector has completed a full circle in India from being an open competitive market to nationalization, and back to a liberalized market again. The government of India liberalized the insurance sector in March 2000, lifting all entry restrictions for private players and allowing foreign players to enter the market with some limits on direct foreign ownership. Under the current guidelines, there is a 26% equity cap for foreign partners in an insurance company. There is a proposal to increase this limit to 49%. With several reforms and policy regulations, the Indian Insurance Sector has witnessed tremendous growth in the recent past. According to a report by the Associated Chambers of Commerce and Industry of India (Assocham), a growth of over 200% is likely to be seen in Indian insurance business by 2009-10, in which private insurance business would grow at 140% in view of aggressive marketing techniques. Insurance companies in India are growing vertically and horizontally bringing growth and new employment opportunities. Even after having so many private players in the insurance sector, still the largest company is the government owned, Life Insurance Corporation of India.
印度保险业是蓬勃发展的经济部门之一,正以每年15-20%的速度增长。加上银行服务,它约占该国GDP的7%。该行业在印度完成了一个完整的循环,从开放竞争市场到国有化,再回到自由化市场。2000年3月,印度政府放开了保险业,取消了对私营企业的所有准入限制,允许外国企业进入市场,但对外国直接所有权有一些限制。根据目前的指导方针,保险公司的外国合伙人的股本上限为26%。有人提议将这一限制提高到49%。通过几项改革和政策法规,印度保险业在最近几年取得了巨大的增长。根据印度工商联合会的一份报告,到2009-10年,印度保险业务可能会增长200%以上,其中,鉴于积极的营销技术,私人保险业务将增长140%。印度的保险公司正在纵向和横向增长,带来了增长和新的就业机会。即使在保险行业拥有如此多的私营企业之后,最大的公司仍然是政府所有的印度人寿保险公司。
Insurance sector is an intensively people-oriented business and human resources will be the undoubted differentiator. The quality of work force attracted and retained by insurers and how their abilities and ambitions are harnessed would be the litmus test for the industry.
保险业是一个高度以人为本的行业,人力资源无疑是其区别所在。保险公司吸引和留住的劳动力的质量,以及他们的能力和雄心如何得到利用,将是对该行业的试金石。
Traditionally, a large number of insurance agents, who work on a commission basis, manage the insurance business. The turnover of insurance agents has usually been high in this business. The insurance sector faces high rates of employee turnover. The highest employee turnover is at the financial advisors' (agent) level, where the entry barriers are low but targets and work pressures are very high.
传统上,大量以佣金为基础的保险代理人管理保险业务。在这项业务中,保险代理人的营业额通常很高。保险业面临着较高的员工流动率。员工流动率最高的是财务顾问(代理)级别,该级别的进入门槛较低,但目标和工作压力非常高。
The insurance companies in India are:印度的保险公司有
Bajaj Allianz Life Insurance Company Limited
Birla Sun Life Insurance Co. Ltd
HDFC Standard life Insurance Co. Ltd
ICICI Prudential Life Insurance Co. Ltd.
ING Vysya Life Insurance Company Ltd.
Life Insurance Corporation of India
Max New York Life Insurance Co. Ltd
Met Life India Insurance Company Ltd.
Kotak Mahindra Old Mutual Life Insurance Limited
SBI Life Insurance Co. Ltd
Tata AIG Life Insurance Company Limited
Reliance Life Insurance Company Limited.
Aviva Life Insurance Co. India Pvt. Ltd.
Shriram Life Insurance Co, Ltd.
Sahara India Life Insurance
Bharti AXA Life Insurance
Future Generali Life Insurance
IDBI Fortis Life Insurance
Canara HSBC Oriental Bank of Commerce Life Insurance
Religare Life Insurance
DLF Pramerica Life Insurance
Star Union Dai-ichi Life Insurance
Agriculture Insurance Company of India
Apollo DKV Insurance
Cholamandalam MS General Insurance
HDFC Ergo General Insurance Company
ICICI Lombard General Insurance
IFFCO Tokio General Insurance
National Insurance Company Ltd
New India Assurance
Oriental Insurance Company
Reliance General Insurance
Royal Sundaram Alliance Insurance
Shriram General Insurance Company Limited
Tata AIG General Insurance
United India Insurance
Universal Sompo General Insurance Co. Ltd
VIEWS OF RECRUITERS IN INDIAN INSURANCE COMPANIES 印度保险公司招聘人员的观点
The attrition rate is about 35% in the first year of recruitment. This goes down to about 18% by the fourth year. Most of those who drop out are non-performers, as told by the Executive Director of the Kotak Mahindra Mutual Life Insurance Company; he attributes it to the high expectations on the part of the agents. Most people think that they can make a lot of money in a short span of time. It is a high-pressure job. Sustenance requires constant networking and acquiring new relationships that requires a lot of discipline. MD Kotak Life Insurance opines that it is a sunrise industry, many people just want to join the race, but cannot retain the enthusiasm till the end of a year. The attrition rate in the industry is pitched between 14% and 38% at this rate; it will soon rival the 50 per cent churn rate of the ITs-BPO sector. Country Manager, Tata AIG, argues that the industry today is more at an attraction stage; insurers are also attracting a lot of talent from banking, Fast Moving Consumer Goods, BPO-IT industries. Head (hr and Admin, HDFC Standard Life Insurance) stated that attrition rates are at 14% in the industry. Companies have to go beyond building a brand to offer the agents careers and let them grow with the market. While retaining employees may be a problem, attracting fresh talent is still relatively easy. The slowdown in the Fast Moving Consumer Goods and Consumer Durables sector and people trained by direct marketing companies like Amway and Orflamme, too find a way into selling insurance. Head (hr ICICI Prudential Life Insurance) opines that companies cannot hold on to people, especially among frontline sales force, and this will rise as the market matures, since people are actually experiencing large amount of money coming in. Managing director and CEO (Prudential Life Insurance), the hr challenge is being addressed by offering employees learning and growth opportunities. The company offers opportunities for cross-functional learning, skills and talent development, thereby expanding one's job profile. Further, employees also develop a sense of belongingness with the company. Recruiters explain that high employee turnover rates significantly increase the investments that are made in the employees. The problem of losing funds in employee acquisition is prominent. Companies invest significant amounts of money and time in training in the initial phase; but these investments do not always get converted into actual profits. In the case of the insurance industry, each agent level recruitment costs a company nearly Rs.5000, other associated costs of training and administrative service are also involved. Each agent works in a non-productive or partly productive mode in the organization for nearly the first 2-3 months. An employee leaving the organization within the first 6 months is a bad investment for the company. While most insurers were not willing to share the number of staff members they lost to competitors and other sectors in recent times, industry sources indicate that newer companies like Reliance, Bharti Axa, IDBI Fortis, Pantaloons-Generali and others have been active in fresh recruitment of officials from established companies like ICICI Prudential Life, Birla Sun Life, HDFC Standard Life.
招聘第一年的流失率约为35%。到第四年,这一比例下降到约18%。正如Kotak Mahindra Mutual Life Insurance Company执行董事所说,大多数辍学者都是表现不佳的人;他把这归因于经纪人的高期望。大多数人认为他们可以在短时间内赚很多钱。这是一项压力很大的工作。维持生计需要持续的人际关系网和建立新的关系,这需要很多纪律。科塔克人寿保险公司总经理认为,这是一个朝阳产业,许多人只是想参加比赛,但无法保持到年底的热情。该行业的流失率在14%到38%之间;它很快将与it业务流程外包部门50%的流失率相匹敌。塔塔美国国际集团(Tata AIG)国家经理辩称,该行业目前更处于吸引人的阶段;保险公司还从银行、快速消费品、BPO-IT行业吸引了大量人才。HDFC Standard Life Insurance负责人(人力资源和行政)表示,该行业的流失率为14%。公司必须超越建立品牌,为代理商提供职业生涯,让他们与市场一起成长。虽然留住员工可能是个问题,但吸引新人才仍然相对容易。快速消费品和耐用消费品行业的放缓以及安利和Orflamme等直销公司培训的人员也找到了销售保险的方法。ICICI Prudential Life Insurance负责人认为,公司无法留住人,尤其是一线销售人员,随着市场的成熟,这种情况会上升,因为人们实际上正在经历大量资金流入。保诚人寿保险公司董事总经理兼首席执行官,通过为员工提供学习和成长机会来应对人力资源挑战。该公司提供跨职能学习、技能和人才发展的机会,从而扩大个人的工作范围。此外,员工还培养了对公司的归属感。招聘人员解释说,高员工流动率大大增加了对员工的投资。员工招聘中的资金损失问题十分突出。公司在初始阶段投入大量资金和时间进行培训;但这些投资并不总是能转化为实际利润。就保险行业而言,每个代理级别的招聘成本接近5000卢比,还涉及培训和行政服务的其他相关成本。在组织中,每个代理在近前2-3个月都以非生产或部分生产模式工作。员工在头6个月内离开公司对公司来说是一项糟糕的投资。虽然大多数保险公司都不愿意分享最近被竞争对手和其他行业流失的员工数量,但业内消息人士表示,信实保险、Bharti Axa、IDBI Fortis、Pantaloons Generali等新成立的公司一直在积极招聘ICICI Prudential Life、Birla Sun Life、HDFC Standard Life等老牌公司的高管。
LITERATURE REVIEW 文献综述
Researchers have done a literature review on the issues related to the reasons for and consequences of the employee loss and how the management may deal with turnover in various industries, in order to have a fair understanding of the strategies that can be adopted by the Insurance companies.
研究人员对与员工流失的原因和后果相关的问题以及管理层如何处理各个行业的人员流动问题进行了文献综述,以便公平理解保险公司可以采取的策略。
William J Rothwell (May 2008) in his article, "Motivating for Retention" refers to motivation as a topic of perennial interest. As organizational leaders begin a "war for talent," they need to consider new ways to motivate people to stay. Since much research indicates that people often make decisions to leave because of their supervisors' treatment with them, it only makes sense to consider ways of improving managers' treatment of workers and this article focuses on that particular issue. While many theories of motivation have been proposed, many managers today are looking for ways to retain their most talented people. One way to do that is to focus attention on how a manager treats the workers. This article also offers some thoughts on what behaviors to examine for improvement and has provided two instruments that may be helpful in doing that.
William J Rothwell在他的文章"激励留住"中提到激励是一个长期关注的话题。随着组织领导者开始"人才之战",他们需要考虑新的方式来激励员工留下来。由于许多研究表明,人们往往因为上司的待遇而决定离开,因此只有考虑如何改善管理者对员工的待遇才有意义,本文重点关注这一特定问题。虽然提出了许多激励理论,但如今许多管理者都在寻找留住最优秀人才的方法。这样做的一个方法是关注经理如何对待员工。本文还提供了一些关于需要检查哪些行为以进行改进的想法,并提供了两种可能有助于改进的工具。
Dongho Kim (2006) in his article "Employee Motivation: "Just Ask Your Employees"" says that the imperative need of discovering, comprehending and implementing employee motivation has been a principal concern for organizations, managers and even first line supervisors, as employee motivation has been and will be the deciding factor in work performance as well as the success or failure of an organization. The purpose of this paper is to re-emphasize and analyze the necessary components of employee motivation so that the contemporary managers, especially those who are inexperienced, can enhance their knowledge and understanding of employee motivation. If a company knows as to why its employees come to work on time, stay with the company for their full working lives, and are productive, then the company may be able to ensure that all of their employees behave that way. The priorities of employee motivational factors change over time, and there is more than one reason why these changes occur. The reasons may be the economic conditions, change of the working environment or industries, labor market conditions, industry competitions, change in the workers' attitude etc. An organization must realize that the employee motivation and its process are there to motivate its employees, and hence, the employee input must be valued and included throughout this process.
Dongho Kim在其文章"员工激励:"直接问你的员工"中表示,发现、理解和实施员工激励的迫切需要一直是组织、经理甚至一线主管关注的主要问题,因为员工的激励一直是并将是决定工作绩效以及组织成败的因素。本文的目的是重新强调和分析员工激励的必要组成部分,以便当代管理者,尤其是那些缺乏经验的管理者,能够增强他们对员工激励的认识和理解。如果一家公司知道其员工为什么按时上班,在公司工作一辈子,并且富有成效,那么公司可能能够确保所有员工都这样做。员工激励因素的优先级随着时间的推移而变化,这些变化发生的原因不止一个。原因可能是经济条件、工作环境或行业的变化、劳动力市场条件、行业竞争、工人态度的变化等。一个组织必须认识到,员工的动机及其过程是为了激励员工,因此,必须重视员工的投入,并将其纳入整个过程。
In today's knowledge-based economy, the most challenging task before a HR Manager is to motivate and retain employees. Though various attempts have been made in this direction, there has not been much of success and no one knows as to what exactly is the route to employees' heart.
在当今知识经济时代,人力资源经理面临的最具挑战性的任务是激励和留住员工。尽管在这方面已经做出了各种尝试,但并没有取得多少成功,也没有人知道通往员工心灵的确切途径是什么。
Sanjeev Sharma (22 July 2006), in his article, "A Right Way to Motivate an Employee is to Win his Heart", focuses on the reasons why motivation is ignored even though it is of greater significance – motivation is intangible, drives all human actions, can be observed but not measured and is lost in a twilight zone; he compares motivation to that of a pop-up fly ball which can fall into cracks, if not handled or played effectively. Further, he explains the need for motivation and profile 10 areas that powerfully impact motivation which include economic rewards, promotion and transfers, opportunity to grow, challenging and stimulating work, autonomy, leadership, informal psychic rewards, goals and fun. Helping the management team optimize employees' emotions will enable the organization to make significant impact on the primary sources of competitive advantage in today's market place.
Sanjeev Sharma在他的文章"激励员工的正确方式是赢得他的心"中,重点阐述了为什么动机被忽视,尽管它具有更大的意义——动机是无形的,驱动着所有的人类行为,可以观察但不能衡量,并且迷失在一个朦胧地带;他把动机比作一个弹出式飞球,如果不有效地处理或打球,飞球可能会掉进裂缝。此外,他解释了激励的必要性,并概括了影响激励的10个方面,包括经济奖励、晋升和调动、成长机会、挑战和激励工作、自主性、领导力、非正式心理奖励、目标和乐趣。帮助管理团队优化员工的情绪,将使组织能够对当今市场竞争优势的主要来源产生重大影响。
Beach, Brereton, and Cliff (2003) in their article "Workforce turnover in FIFO mining operations in Australia: An exploratory study." examined that the term 'turnover' refers to employee movements that create vacancies within an organizational unit. These vacancies may be the result of resignations, transfers, retirements, dismissals, or the completion of fixed term contracts.
Beach、Brereton和Cliff在他们的文章"澳大利亚FIFO采矿作业中的劳动力流动:探索性研究"中研究了术语"流动"是指在组织单位内产生空缺的员工流动。这些空缺可能是辞职、调职、退休、解雇或完成定期合同的结果。
Jyothi and Venkatesh (2006), in their book "Human Resource Management", have told that the application of skill or competence leads to performance and performance is the criterion for evaluating effectiveness. Therefore, a pay-for-competence program enhances productivity and product quality, reduces absenteeism, turnover, and accident rates.
Jyothi和Venkatesh在其著作《人力资源管理》中指出,技能或能力的应用会导致绩效,绩效是评估有效性的标准。因此,能力薪酬计划可以提高生产率和产品质量,减少缺勤、离职和事故率。
Campbell and Baldwin(1993), in their article "Recruitment difficulties and skill shortages: an analysis of labor market information in Yorkshire and Humberside", suggest that in many industrialized countries there is a concern that skills shortages and mismatches are appearing in the labor market and that policy makers are aware that recruitment difficulties and skill shortages may reduce the competitiveness of small and large firms.
Campbell和Baldwin在他们的文章"招聘困难和技能短缺:约克郡和亨伯赛德劳动力市场信息分析"中,这表明,在许多工业化国家,人们担心劳动力市场上出现技能短缺和不匹配现象,政策制定者意识到招聘困难和技能短缺可能会降低小型和大型企业的竞争力。
Islam and Rasad (2006) in their article," Employee performance evaluation by the
Islam和Rasad在他们的文章"员工绩效评估
AHP: A case study", studies that employee performance appraisal has been practiced by numerous organizations since centuries. Though performance appraisal system has been debated by many, however, overall, it is viewed that performance appraisal is an inseparable part of organizational life.
AHP:一个案例研究",研究员工绩效评估自几个世纪以来已被许多组织实践。尽管许多人对绩效考核制度进行了辩论,但总体而言,人们认为绩效考核是组织生活中不可分割的一部分。
Wu (2005), in his article "A DEA approach to understanding the performance of
Wu在他的文章"DEA方法理解
Taiwan's steel industries 1970-1996″, mentions performance management as a complex problem and it involves various kinds of judgments about which performance measure to use. Evaluation scores depend upon these criteria heavily.
台湾钢铁工业1970-1996",提到绩效管理是一个复杂的问题,它涉及对使用哪种绩效衡量标准的各种判断。评估分数很大程度上取决于这些标准。
Hale (1998) in his article "Strategic rewards: Compensation and benefits management. " stated that employers cited recruitment costs of 50% to 60% of an employee's first year's salary and up to 100% for certain specialized, high-skill positions.
Hale在其文章"战略薪酬:薪酬和福利管理"中指出,雇主引用的招聘成本为员工第一年工资的50%至60%,某些专业、高技能职位的招聘成本高达100%。
Bowen and Shuster (1986) in their article "American professors: A national resource imperiled." stated that while all constituting elements of an organization are important for its success, it is its enhanced ability to attract and retain the best quality talent that separates it from the others.
Bowen和Shuster在他们的文章"美国教授:国家资源受到威胁"中指出,虽然一个组织的所有组成要素对其成功都很重要,但吸引和留住最优秀人才的能力的增强使其与其他组织不同。
Abbasid and Holman (2000) in their article "Turnover: The real bottom-line. Public Personnel Management" sought to determine the impact of employee turnover on an organization and found that excessive employee turnover often engenders far-reaching consequences and at the extreme may jeopardize efforts to attain the organizational objectives.
Abbasid和Holman在他们的文章"离职:真正的底线。公共人事管理"中试图确定员工离职对组织的影响,并发现过度的员工离职往往会产生深远的后果,甚至可能危及实现组织目标的努力。
Elangovan (2001) in his article "Casual ordering of stress, satisfaction and commitment, and intention to quit: A structural equation analysis." has argued that there is a reciprocal link between organizational commitment and turnover intention, i.e. lower commitment increases turnover intention, which lowers commitment further.
Elangovan在其文章"压力、满意度和承诺以及离职意愿的随机排序:结构方程分析"中指出,组织承诺与离职意愿之间存在相互联系,即较低的承诺会增加离职意愿,从而进一步降低承诺。
Abdul Rahman, Raza Naqvi, and Ismail Ramay (2008) in their article "Measuring turnover intention: A study of it professionals in Pakistan." revealed that job satisfaction and organizational commitment had a negative effect on turnover intentions, whereas perceived alternative job opportunities had a significant positive correlation with turnover intentions and is the major factor associated with turnover intention among it.
Abdul Rahman、Raza Naqvi和Ismail Ramay(2008)在他们的文章"衡量离职意愿:巴基斯坦it专业人员的研究"中揭示,工作满意度和组织承诺对离职意愿有负面影响,而感知到的另类工作机会与离职意向显著正相关,是其中与离职意向相关的主要因素。
Professionals in Pakistan. Van Dick et al. (2004) in their article "Should I stay or should I go? Explaining turnover intentions with organizational identification and job satisfaction." have also identified job satisfaction as a predictor of turnover intention; however, they argue that it is a mediating variable between organizational identification and turnover intention. According to their study, organizational identification feeds into job satisfaction, which, in turn, predicts turnover intention.
巴基斯坦的专业人士。Van Dick等人在他们的文章"我应该留下还是应该走?用组织认同和工作满意度解释离职意图"中也确定了工作满意度是离职意图的预测因素;然而,他们认为这是组织认同与离职意向之间的中介变量。根据他们的研究,组织认同感会影响工作满意度,进而预测离职意向。
Gomez-Mejia, Balkin and Cardy (2003) in their article "Managing Human Resources" have analyzed that socialization is the process of orienting new employees to the organization or the unit in which they will be working. Socialization can make the difference between a new worker's feeling like an outsider and feeling like the member of the team.
Gomez Mejia、Balkin和Cardy在他们的文章"管理人力资源"中分析了社会化是将新员工导向他们将要工作的组织或单位的过程。社会化可以区分新员工的局外人感觉和团队成员感觉。
Zheng and Lamond (2009) in their article "Forthcoming Organizational determinants of employee turnover for multinational companies in Asia." found out that training, size, length of operation and the nature of the industry are significantly related to turnover. Determining what constitutes 'high turnover' is a complex issue, because there is no simple linear relationship between turnover rates and the social and/or economic performance of companies. Issues ranging from poor job fit, lack of recognition or support from senior management, uncertainty about the organization's future and poor management communication are some of the reasons why people start looking for other opportunities. Reasons that can be attributed to high employee turnover in the insurance sector are:
Zheng和Lamond在他们的文章"亚洲跨国公司员工流动的未来组织决定因素"中发现,培训、规模、经营时间和行业性质与流动有显著关系。确定什么构成"高流动率"是一个复杂的问题,因为流动率与公司的社会和/或经济绩效之间没有简单的线性关系。人们开始寻找其他机会的原因包括工作不适合、缺乏高层管理人员的认可或支持、组织未来的不确定性以及管理层沟通不畅等。保险行业员工流动率高的原因有:
Being an insurance agent in India is seen as a societal stigma as there is uncertainty of job and income attached to it. People join insurance companies as a part time job or a gap filler occupation and not as a long-term career. Very few competent people want to become agents owing to low social status attached to it.
在印度担任保险代理人被视为一种社会耻辱,因为工作和收入都存在不确定性。人们加入保险公司是作为兼职或填补空缺的职业,而不是作为长期职业。由于社会地位低下,很少有有能力的人想成为代理人。
It is a high-pressure job. It is expected from an agent to understand the customer's needs and sell the products accordingly. This process involves a high level of persuasion and a sustained effort for a long period. A lot of people succumb to such pressures.
这是一项压力很大的工作。期望代理商了解客户的需求并相应地销售产品。这个过程需要高度的说服和长期的持续努力。许多人屈服于这种压力。
The expectation achievement gap adds to the turnover. Many people are lured to the profession with a high earning potential. However, to earn a decent income, agents require a lot of patience, perseverance, and persuasion in the field. During early phase, the earnings of the agents are low despite hard work. This expectation achievement gap leads many of them to break down in the initial period of joining the profession.
预期成绩差距增加了营业额。许多人被吸引到具有高收入潜力的行业。然而,要想赚取可观的收入,经纪人需要在工作中有很大的耐心、毅力和说服力。在早期阶段,尽管努力工作,代理商的收入仍然很低。这种期望与成就之间的差距导致他们中的许多人在加入这个职业的初期就崩溃了。
Scarce skilled or experienced human resource in insurance market leads to wide scale poaching and head hunting amongst the competitors. The industry has yet to witness mature hr processes, like work force planning, training, motivation, and retention. The lack of preplanned recruitment leads the firms to indulge in poaching human resources working in other insurance firms.
预期成绩差距增加了营业额。许多人被吸引到具有高收入潜力的行业。然而,要想赚取可观的收入,经纪人需要在工作中有很大的耐心、毅力和说服力。在早期阶段,尽管努力工作,代理商的收入仍然很低。这种期望与成就之间的差距导致他们中的许多人在加入这个职业的初期就崩溃了。
With insurers having a high percentage of the workforce from multiple sectors (non-domain), the chances of losing employees to other fields, like Fast Moving Consumer Goods companies or other financial outfits, are high.
由于保险公司拥有来自多个行业(非领域)的高比例劳动力,员工流失到其他领域的可能性很高,如快速消费品公司或其他金融机构。
Employee Turnover is perhaps paid the least attention among various employees' issues. It is shrugged off as inevitable. Few companies take a proactive approach towards reducing employee turnover. It always includes substantial costs of replacing the key employee who fall into the category of high performers. Replacing includes the costs of recruitment advertisement, referral bonuses, selection testing, training costs, etc. Moreover, turnover results in loss of time and efforts, low productivity, loss of morale, loss of knowledge and so on.
在各种员工问题中,员工流动率可能是最不受关注的。人们认为这是不可避免的。很少有公司采取积极主动的方法来减少员工流动。它总是包括更换属于高绩效类别的关键员工的大量成本。替换包括招聘广告、推荐奖金、选拔测试、培训成本等。此外,更替会导致时间和精力损失、生产力低下、士气低落、知识损失等。
DEALING WITH EMPLOYEE TURNOVER 处理员工流动
Organizations that keep the front line staff motivated and equip them with the right tools are most likely to enjoy long-term superior performance (Rogers and Peccoud 2005). The challenge of creating a dynamic, enthusiastic, motivated front line environment is an opportunity in disguise for organizations. Organizations need employees who are committed, flexible, and ready to participate in decision-making. Retaining such employees in the organizations is becoming imperative in today's competitive environment. Behavioral research studies show that all human activities including jobs are directed towards satisfying certain needs. Patterns of individual behavior and motivation differ, because individuals seek to fulfill different sets of needs in different ways as adopted from their environmental and social backgrounds. Maslow (1943) propounded the Hierarchy of Needs theory originally applied as a general theory of psychological motivation. However, the usefulness of its theoretical model was adopted by organizational theorist McGregor in 1960, who applied Maslow's theory in the work place. Later on, the Hierarchy of Needs theory has been adopted and incorporated into applications in many areas in business (Shoura and Singh 1998). In the management field, it is an effective approach towards understanding motivation. Motivation is connected to several levels of the 'needs hierarchy' of human beings. Appreciation, love, respect and fulfilling work are several motivators other than monetary benefits that an individual looks for. An attempt is made in the paper to align Maslow's Hierarchy of needs to the findings of the survey to offer a better understanding of employee turnover.
保持一线员工积极性并为其配备适当工具的组织最有可能享受长期卓越的绩效)。创造一个充满活力、热情、积极的前线环境的挑战,对组织来说是一个变相的机会。组织需要有献身精神、灵活并准备好参与决策的员工。在当今竞争环境下,在组织中留住这些员工变得越来越重要。行为研究表明,包括工作在内的所有人类活动都是为了满足某些需求。个人行为和动机的模式不同,因为个人寻求以不同的方式满足不同的需求,这与他们的环境和社会背景不同。马斯洛提出了需求层次理论,最初是作为心理动机的一般理论应用的。然而,1960年,组织理论家麦格雷戈将马斯洛的理论应用于工作场所,采纳了其理论模型的实用性。后来,需求层次理论被采纳,并被纳入商业许多领域的应用中。在管理领域,这是理解动机的有效方法。动机与人类"需求层次"的几个层次有关。欣赏、爱、尊重和充实的工作是除个人追求的金钱利益之外的几个激励因素。本文试图将马斯洛的需求层次结构与调查结果相结合,以更好地了解员工流动情况。
Maslow suggests that each individual aspires for a higher-level unfulfilled need once they have gratified the lower order need. An individual's level of aspirations rise when needs on lower levels are satisfied. The lower four layers of the pyramid are called 'deficiency needs' or D-needs, physiological, safety and security, love and belongingness and esteem. With the exception of the lowest layer of physiological needs, if these 'deficiency needs' are not met, the body gives no physical indication but the individual feels anxious and tensed. Various levels of Maslow's Hierarchy of Needs are analyzed in the perspective of insurance agents:
马斯洛建议,一旦满足了较低层次的需求,每个人都渴望更高层次的未实现需求。当较低层次的需求得到满足时,个人的抱负水平就会提高。金字塔的下四层被称为"缺陷需求"或D-需求,生理、安全和保障、爱和归属感以及尊重。除了最低层次的生理需求外,如果这些"缺乏需求"没有得到满足,身体不会给出任何生理指示,但个人会感到焦虑和紧张。从保险代理人的角度分析了马斯洛需求层次的各个层次:
PHYSIOLOGICAL NEEDS: These include the most basic needs that are vital to survival, including the need for water, air, food, and sleep. These needs are the most basic and instinctive needs in the hierarchy. All other needs become secondary until these physiological needs are met. In the perspective of insurance agents, these needs are addressed by the compensation plan. Insurance companies primarily work on incentive-based compensation plans, which lead to income uncertainties. An employee looks forward to a sufficient compensation structure, which would take care of all of his/her basic physiological needs. A robust, safe, and easy to understand compensation plan may retain employees who are striving to materialize their physiological needs. It is necessary for the companies to update the compensation plan with time, so that it fulfills the physiological needs of the individual and his/her family at different stages of their lives.
生理需求:包括对生存至关重要的最基本需求,包括对水、空气、食物和睡眠的需求。这些需求是层次结构中最基本和最本能的需求。在这些生理需求得到满足之前,所有其他需求都是次要的。从保险代理人的角度来看,这些需求由赔偿计划解决。保险公司主要从事基于激励的薪酬计划,这会导致收入不确定性。员工期望有一个足够的薪酬结构,能够满足他/她的所有基本生理需求。一个稳健、安全、易于理解的薪酬计划可能会留住那些努力实现生理需求的员工。公司有必要及时更新薪酬计划,以满足个人及其家庭在不同生活阶段的生理需求。
SAFETY NEEDS: Such needs are important for survival, but they are not as demanding as the physiological needs. Desire for steady employment, health insurance, safe neighborhoods, and shelter from the environment could be a few. There are two aspects of the security, which would concern a person in the insurance business. One is the personal physical security while on field; and the psychological fear of job security with high targets is the second.
安全需求:这些需求对生存很重要,但没有生理需求那么苛刻。对稳定就业、医疗保险、安全社区和环境保护的渴望可能是少数。安全有两个方面,涉及保险业务中的人员。一是在场上的人身安全;其次是对高目标工作安全的心理恐惧。
SOCIAL NEEDS: Maslow states that people seek to overcome feelings of loneliness and alienation. This involves both giving and receiving love, affection and the sense of belongingness. This need of an individual gets highly affected in insurance companies predominantly. Individuals do not gain a high status in society, which is attributed to the social stigma of being an insurance agent, and big target pressure causes separation from one's family, friends, and relatives. Employees have been found complaining about not being able to spend ample time with their family and friends. The insurance companies may compensate for this by creating a fun-filled work environment and developing a conducive work environment. Teambuilding initiatives can be taken by mangers to inculcate the sense of belongingness.
社会需求:马斯洛指出,人们寻求克服孤独感和疏远感。这包括给予和接受爱、爱和归属感。个人的这种需求在保险公司中受到很大影响。个人在社会中没有获得很高的地位,这归因于作为保险代理人的社会耻辱,而大的目标压力导致与家人、朋友和亲戚分离。员工们抱怨无法与家人和朋友共度充足的时间。保险公司可以通过创造充满乐趣的工作环境和发展有利的工作环境来弥补这一点。管理者可以采取团队建设举措来灌输归属感。
NEEDS FOR ESTEEM: A normal human desires to be accepted and valued by others. People engage themselves to gaining recognition, attaining a sense of contribution, feeling accepted and self-valued, be it in a profession or hobby. Imbalances at this level can result in low self-esteem or an inferiority complex. Those working as employees in an insurance company are viewed as people of comparatively less ability. The attitude is developed due to mass recruitment undertaken by insurance firms, where not much focus is placed on selecting suitable candidates. This diminution in esteem leads to leaving the industry on getting a better opportunity. Many companies are focusing on creating a positive image of the industry by using the media, though much is yet to be done. Measures like change in job title and nature of the job could be positive steps in this direction. As the industry matures, the positioning needs a change from being a mere moneymaker option to an industry that provides learning and high growth opportunities.
尊重需求:正常的人类渴望被他人接受和重视。人们致力于获得认可,获得贡献感,感到被接受和自我价值,无论是在职业还是爱好上。这一层次的不平衡会导致自卑或自卑情结。在保险公司工作的人被视为能力相对较弱的人。这种态度是由于保险公司进行大规模招聘而形成的,保险公司没有太多关注选择合适的候选人。这种尊重的减少导致该行业无法获得更好的机会。许多公司正致力于通过媒体塑造行业的正面形象,尽管还有很多工作要做。改变职位名称和工作性质等措施可能是朝着这个方向迈出的积极步骤。随着行业的成熟,定位需要从单纯的赚钱选择转变为提供学习和高增长机会的行业。
本站提供各国各专业Paper代写或写作指导服务,如有需要可咨询本平台。