管理学Paper代写-战略劳动力规划和就业决策,本文是一篇留学生管理论文范文,主要内容是讲述战略劳动力规划涉及分析和预测公司执行其业务战略所需的人才,这是一项关键的战略活动,使组织能够识别、发展和保持员工所需的技能,以成功实现其战略意图,同时平衡员工的职业和生活目标。战略劳动力规划是一个相对较新的管理流程,越来越多地被用于帮助控制劳动力成本、评估人才需求、做出明智的商业决策以及评估人才市场风险,作为企业整体风险管理的一部分。战略劳动力规划旨在帮助公司确保在合适的时间、合适的价格、合适的地点拥有合适的人员。下面就一起来看一下这篇留学生paper范文的具体内容。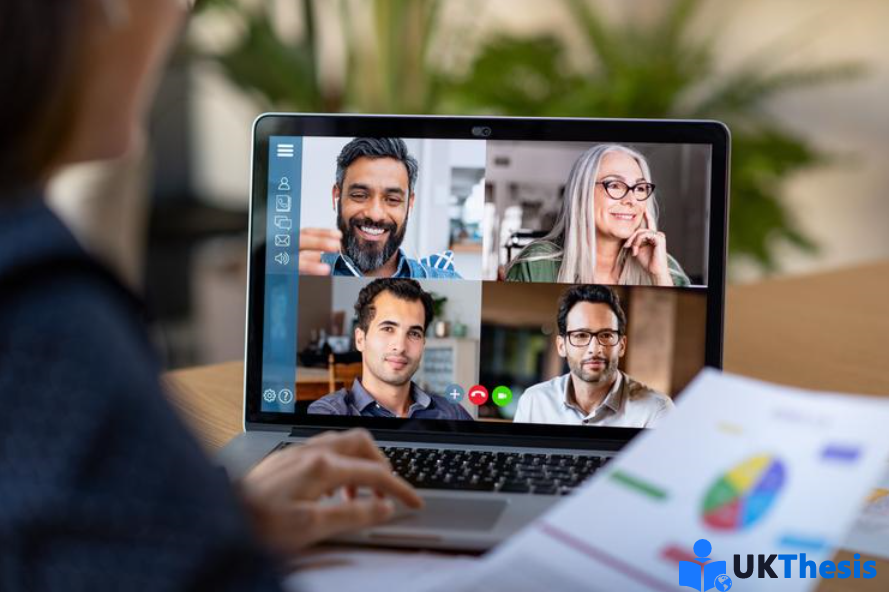 Strategic Workforce Planning involves analyzing and forecasting the talent that companies need to execute their business strategy, proactively rather than reactively, it is a critical strategic activity, enabling the organization to identify, develop and sustain the workforce skills it needs to successfully accomplish its strategic intent whilst balancing career and lifestyle goals of its employees.

Strategic Workforce Planning is a relatively new management process that is being used increasingly to help control labour costs, assess talent needs, make informed business decisions, and assess talent market risks as part of overall enterprise risk management. Strategic workforce planning is aimed at helping companies make sure they have the right people in the right place at the right time and at the right price
Through Strategic Workforce Planning organizations gain insight into what people the organization will need, and what people will be available to meet those needs. In creating this understanding of the gaps between an organization's demand and the available workforce supply, organizations will be able to create and target programmes, approaches and develop strategies to close the gaps.
通过战略劳动力规划,组织可以深入了解组织需要哪些人员,以及哪些人员可以满足这些需求。通过建立对组织需求与现有劳动力供应之间差距的理解,组织将能够制定并针对性地制定方案、方法和制定战略来弥补差距。
Steps in Workforce Planning 劳动力规划步骤
1. Environment Scan 环境扫描
ENVIRONMENT SCANNING is a form of business intelligence. In the context of Workforce Planning it is used to identify the set of facts or circumstances that surround a workforce situation or event.
环境扫描是商业智能的一种形式。在劳动力规划中,它用于确定围绕劳动力情况或事件的一组事实或情况。
2. Current Workforce Profile 当前劳动力概况
Current State is a profile of the demand and supply factors both internally and externally of the workforce the organization has 'today'.
当前状态是组织"今天"劳动力内部和外部需求和供应因素的概况。
3. Future Workforce View 未来劳动力视图
View is determining the organization's needs considering the emerging trends and issues identified during the Environment Scanning.
考虑环境扫描期间发现的新趋势和问题,确定组织的需求。
Future View is often where the different approaches identified above are applied: Quantitative futuring: understanding the future you are currently tracking to by forecasting; Qualitative futuring: scenario planning potential alternative futures in terms of capabilities and demographics to deliver the business strategy.
未来观通常是应用上述不同方法的地方:定量未来:通过预测了解您当前正在跟踪的未来;定性未来:在能力和人口统计方面规划潜在的替代未来,以实现业务战略。
4. Analysis and Targeted Future 分析和目标未来
Qualitative and quantitative futuring creates the content for an organizational unit to analyse and identify critical elements. As the critical elements are identified the Targeted Future begins to take form. The targeted future is the future that the organization is going to target as being the best fit in terms of business strategy and is achievable given the surrounding factors (internal/external, supply/demand).
定性和定量的未来为组织单位分析和确定关键要素创造了内容。随着关键要素的确定,目标未来开始形成。目标未来是组织将要瞄准的最适合业务战略的未来,并且在周围因素(内部/外部、供应/需求)的情况下是可以实现的。
5. Closing the Gaps 缩小差距
Closing the gaps is about the people management (human resources) programs and practices that deliver the workforce needed for today and tomorrow. The process is about determining appropriate actions to close the gaps and therefore deliver the targeted future.
缩小差距的关键是提供今天和明天所需劳动力的人力管理(人力资源)计划和实践。这个过程是关于确定适当的行动来弥补差距,从而实现目标未来。
There are 8 key areas that Closing the Gaps needs to focus on –缩小差距需要重点关注8个关键领域
Resourcing,资源
Learning and Development,学习与发展
Remuneration,酬金
Industrial Relations,劳资关系
Recruitment,招聘
Retention,保留
Knowledge Management,知识管理
Job design.工作设计
Strategy Development 战略制定
Develop strategies for workforce transition.制定劳动力过渡战略
Basic Information to Include in the Workforce Plan:要包含在劳动力计划中的基本信息
List specific goals to address workforce competency gaps or surpluses (may include the following):列出解决劳动力能力差距或过剩的具体目标(可能包括以下内容)
Changes in organizational structure 组织结构的变化
Succession planning 继任计划
Retention programs 保留计划
Recruitment plans 招聘计划
Career development programs 职业发展计划
Leadership development 领导力发展
Organizational training and employee development 组织培训和员工发展
Understand how the legal and organisational frameworks for employment of staff 了解员工雇佣的法律和组织框架
Evaluate the current legal requirements influencing a HR plan 评估影响人力资源计划的当前法律要求
Describe a process for recruitment and selection of new staff (external candidates) that complies with current legislation and organisational requirements 描述符合现行法律和组织要求的招聘和选拔新员工(外部候选人)的流程
Human resources are the participants as also the beneficiaries of economic development process. In that, human resources figure on the demand as well as the supply side of production of goods and services in the economy. On the demand side, goods and services produced are used by the human beings to alleviate poverty, improve health, generate better living conditions, enhance general educational levels and provide better facilities for training. Utilisation of goods and services thus leads to an improvement of quality of human resources. On the supply side, human resources and capital form essential ingredients of production systems which transform natural and physical resources into goods and services.
人力资源是经济发展进程的参与者,也是受益者。在这方面,人力资源是经济中商品和服务生产的需求侧和供给侧。在需求方面,生产的商品和服务被人类用于减轻贫困、改善健康、创造更好的生活条件、提高一般教育水平和提供更好的培训设施。因此,商品和服务的利用可提高人力资源的质量。在供应方面,人力资源和资本构成了将自然资源和物质资源转化为商品和服务的生产系统的基本要素。
Complementarily between human resources and capital is so close that optimal increases in output and hence optimal economic growth is not possible through increases in one of them – either human resources or capital – at the cost of the other. "Some growth of course can be had from the increase in more conventional capital even though the labour that is available is lacking both in skill and knowledge. But the rate of growth will be seriously limited. It simply is not possible to have the fruits of modern agriculture and the abundance of modern industry without making large investments in human beings". There is an optimal ratio of human resources to capital which has to be maintained to reach the attainable rate of economic growth.
人力资源和资本之间的互补性非常接近,因此,通过增加其中一项(人力资源或资本)而牺牲另一项,就不可能实现产出的最佳增长,从而实现经济的最佳增长。"尽管现有劳动力缺乏技能和知识,但传统资本的增加当然会带来一些增长。但增长速度将受到严重限制。如果不对人类进行大量投资,就不可能获得现代农业的成果和丰富的现代工业"。必须保持人力资源与资本的最佳比率,以达到可达到的经济增长率。
Given the endowment of capital and other material resources, human resources could accelerate the production process and hence economic growth. At the same time, unprecedented growth in human resources, disproportionate to the pattern of accumulation of capital and other material resources – could hinder development.
鉴于资本和其他物质资源的禀赋,人力资源可以加速生产过程,从而促进经济增长。与此同时,人力资源的空前增长,与资本和其他物质资源的积累模式不成比例,可能会阻碍发展。
Rate of growth in human resources, in turn, is determined by the two dimensions of human resources: Quantity and Quality. Quantity of human resources is determined by variables such as:
人力资源的增长率反过来又取决于人力资源的两个维度:数量和质量。人力资源的数量由以下变量决定:
population policy,人口政策
population structure,人口结构
migration, and 迁移,以及
labour force participation.劳动力参与。
Quality of human resources, on the other hand, is influenced by the status of variables like:另一方面,人力资源质量受以下变量的影响:
education and training 教育和培训
health and nutrition, and 健康和营养,以及
equality of opportunity.机会均等
In this Unit we will take into account the two dimensions of human resources: Quantity and Quality in context of HRP in general and also in tourism.
在本单元中,我们将考虑人力资源的两个维度:一般人力资源规划和旅游业中的数量和质量。
1. QUANTITATIVE DIMENSIONS OF HUMAN RESOURCE PLANNING 人力资源规划的量化维度
Human resources viewed as the productive power of human beings constitute only one of the two parts of population of any economy. The other being the human beings without any productive power.
人力资源被视为人类的生产力,只是任何经济体人口的两部分之一。另一个是没有任何生产力的人类。
Population 人口
Population of a country, in a generic sense, is taken as constituting the totality of all human beings of the country. The concept of population, viewed in this manner, appears to be very simple. However, in reality, the definitions used vary not only from country to country but even within a country depending on the purpose of enquiry. Broadly, the definitions of population used may be categorised into de facto and de jure.
在一般意义上,一个国家的人口被视为构成该国所有人口的总和。以这种方式来看,人口的概念似乎很简单。然而,实际上,所使用的定义不仅因国家而异,甚至在一个国家内也因调查目的而异。广义上,所使用的人口定义可分为事实上的和法律上的。
A de facto (or present-in-area) concept involves complete count of all persons – residents and non-residents alike – physically present in the country at the time of enumeration.
事实上(或存在于该地区)的概念包括对在统计时实际存在于该国的所有人——居民和非居民——进行完整计数。
A de jure concept necessitates complete count of all persons considered to be normal residents of the country, irrespective of where each person is located, at the time of the census.
法律上的概念要求在人口普查时对被认为是该国正常居民的所有人进行全面统计,无论每个人位于何处。
Strict conformity to either of these concepts is not possible because of difficulties in enumeration like:由于列举困难,如:
nationals living abroad,居住在国外的国民,
nomadic population,游牧人口
inhabitants in extremely remote areas, and 极端偏远地区的居民,以及
population in disturbed areas.受干扰地区的人口。
Added to this, are the administrative difficulties – logistic, financial and human – of recording everyone at the same time. There is thus a degree of inaccuracy in the census of population of any country. The greater the number to be counted and/or the larger the area to be covered the larger is the degree of inaccuracy.
除此之外,还存在同时记录每个人的行政困难——后勤、财务和人力。因此,任何国家的人口普查都有一定程度的不准确。要计数的数量越大和/或要覆盖的面积越大,不准确程度就越大。
Human resources being an integral part of population, growth of human resources is naturally dependent on the growth of population.
人力资源是人口的组成部分,人力资源的增长自然取决于人口的增长。
Population growth, in turn, is determined by three factors: Population policies, population structure and migration.
反过来,人口增长由三个因素决定:人口政策、人口结构和移民。
a) Population Policies 人口政策
In terms of State intervention in population planning, it is useful to distinguish between population influencing policies and population responsive policies. The former are anticipatory in nature and operate through the demographic sub-system by influencing factors primarily responsible for population growth such as fertility, marriage and mortality. The latter are essentially reactive in character which are often implemented through the socio-economic sub-system to accommodate or adjust to observed demographic trends with the help of programmes like health, nutrition, education, housing, transport network expansion and employment promotion.
就国家对人口规划的干预而言,区分影响人口的政策和响应人口的政策是有益的。前者在本质上是预期性的,通过影响人口增长的主要因素,如生育率、婚姻和死亡率,通过人口统计子系统运作。后者基本上是反应性的,通常通过社会经济子系统实施,以适应或调整观察到的人口趋势,并借助健康、营养、教育、住房、交通网络扩展和就业促进等方案。
In an over-populated economy, sufficiently robust population influencing policies along with appropriate population responsive policies (complementary in nature) might be the optimal population policy framework. In any case, understanding the structure and pattern of growth of population is essential for evolving an appropriate combination of population influencing and population responsive policies towards achieving an optimal population policy framework.
在人口过多的经济中,充分有力的人口影响政策以及适当的人口响应政策(本质上是互补的)可能是最佳的人口政策框架。在任何情况下,了解人口增长的结构和模式对于发展出影响人口的政策和促进人口增长的政策的适当组合,以实现最佳的人口政策框架至关重要。
b) Population Structure 人口结构
Population is a dynamic concept. Consequently, structure or composition of population at any point of time reveals two things: First, it is the result of interaction in the past among factors causing population growth. Second, it reveals the potential for future growth in population. In so far as population growth is concerned, there are two aspects of population composition which are most important: Sex composition and age composition:
人口是一个动态的概念。因此,任何时间点的人口结构或组成都揭示了两件事:第一,这是过去导致人口增长的因素之间相互作用的结果。第二,它揭示了未来人口增长的潜力。就人口增长而言,人口构成有两个方面最重要:性别构成和年龄构成:
i) Sex Composition 性别构成
The principal measure of sex composition is the sex ratio – defined as the number males per 100 females. In other words:
性别构成的主要衡量标准是性别比——定义为每100名女性中男性的数量。换句话说:
Number of males in the population 人口中的男性人数
Sex ratio = 100
Number of females in the population 人口中的女性人数
One hundred is the point of balance between males and females. A sex rate above 100 denotes an excess of males. Likewise, a sex ratio below 100 indicates an excess of females. In general sex ratios tend to range between 95 to 102. Heavy war losses, heavy migration and local social considerations such as female infanticide may upset the sex ratio. In any case a sex ratio outside the range of 90 to105 is to be viewed with suspicion.
一百是男女之间的平衡点。性别比率超过100表示男性过剩。同样,性别比低于100表示女性过剩。总的来说,性别比通常在95至102之间。战争损失惨重、大量移民和当地社会因素(如杀害女婴)可能会破坏性别比。在任何情况下,性别比在90到105之间的范围外都是值得怀疑的。
Starting point for all population projections is the projection of female population on whom crucially the number of births will depend. Higher the female population, higher will be the number of births and hence the higher will be the population growth. Sex composition thus indicates the potential future growth in population.
所有人口预测的起点都是女性人口的预测,而出生人数的关键取决于女性人口。女性人口越多,出生人数就越多,因此人口增长也就越高。因此,性别构成表明了未来人口的潜在增长。
ii) Age Composition 年龄构成
Age composition is the distribution of population by age groups – usually five year age groups. Age composition at any given point of time is the result of past trends in fertility and mortality and is also the basis for establishing future trends.
年龄构成是按年龄组(通常为五岁年龄组)的人口分布。任何给定时间点的年龄构成都是过去生育率和死亡率趋势的结果,也是确定未来趋势的基础。
In the computation rate of growth of population, future births are usually computed by applying five year age specific fertility rates to the women of child bearing age (10 to 49 years) at the midpoint of each five-years time interval.
在计算人口增长率时,通常在每五年时间间隔的中点,对生育年龄(10至49岁)的妇女应用五岁特定生育率来计算未来出生率。
Data on age composition is also useful in the computation and analysis of labour supply. Economically active age-group is considered to be 15 to 65 years. Population in the age group crucially determines the extent and composition of labour force.
关于年龄构成的数据也有助于劳动力供应的计算和分析。从事经济活动的年龄组被认为是15至65岁。年龄组的人口对劳动力的规模和组成起着至关重要的作用。
c) Migration 迁移
Age and sex composition are indicative of only the natural growth in population. Another factor which causes changes in population is the net migration. If the net migration is positive, the population grows at a rate faster than that indicated by natural growth. On the contrary, if the net migration is negative it causes decline in the rate of growth indicated by the natural growth.
年龄和性别构成仅表明人口的自然增长。造成人口变化的另一个因素是净移民。如果净迁移率为正值,人口增长速度将快于自然增长速度。相反,如果净迁移为负,则会导致自然增长所指示的增长率下降。
Movements from and to other regions within the country are termed as out-migration and in-migration, respectively, and these movements together are known as internal migration. Data on internal migration are useful, when it is intended to analyse population changes at provincial level or some other administrative level. Internal migration is a function of the inter-regional and inter-sectoral rates of growth and wage differentials.
从国内其他地区出发和前往国内其他地区的移徙分别称为向外移徙和向内移徙,这些移徙统称为国内移徙。当要分析省级或其他行政级别的人口变化时,有关国内移徙的数据是有用的。国内移徙是区域间和部门间增长率和工资差异的函数。
Movement across national boundaries causes changes in the population at the national level. The effect of international migration on the national population is measured by the rate of net-migration defined as:
跨越国界的流动导致国家一级人口的变化。国际移徙对本国人口的影响是通过净移徙率来衡量的,净移徙率定义为:
Total immigrants – Total emigrants 移民总数——移民总数
Rate of net migration = 1000 净迁移率=1000
Mid-year population 年中人口
Rate of population increase at any point of time equals the rate of natural increase plus the rate of net migration.
任何时间点的人口增长率等于自然增长率加上净迁移率。
Labour Force Participation 劳动力参与
Population change as such do not cause changes in human resources. Rather it is the change in the economically active component of population which affects growth in the human resources. In terms of economic activity classification, population may be divided into workers and non-workers.
人口变化本身不会导致人力资源的变化。相反,影响人力资源增长的是人口中经济活跃部分的变化。根据经济活动分类,人口可分为工人和非工人。
Worker is defined as a person whose main activity is participation in economically productive work by his or her mental or physical presence. Work involves not only actual work but also effective supervision and direction. Workers thus defined, others in the population are considered as non-workers. For the purpose of elaboration non-workers may be categorised as:
工人被定义为其主要活动是通过精神或身体活动参与经济生产性工作的人。工作不仅涉及实际工作,还涉及有效的监督和指导。这样定义的工人,人口中的其他人被视为非工人。为了详细说明,非工人可分为:
full-time students,全日制学生
persons engaged in household duties,从事家务的人
infants and dependents doing no work,没有工作的婴儿和家属
retired persons and renters living on rent on an agricultural or non-agricultural royalty,退休人员和依靠农业或非农业特许权使用费租金生活的租房者
beggars, vagrants and others with unspecified sources of income,乞丐、流浪者和其他收入来源不明的人
inmates of penal, charitable and metal institutions,监狱、慈善机构和金属机构的囚犯
unemployed but available for work, and others.失业但可以工作,以及其他
Labour force or economically active population is that segment of the population whose function is to produce goods and services demanded by the whole population. Usually, those aged 15-64 years are considered to be in the productive age-group. However, not everyone in the productive age-group is effectively in the labour force. According to the accepted definition, labour force comprises all persons of either sex who furnish the supply of labour available for the production of economic goods and services including:
劳动力或经济活动人口是人口中的一部分,其职能是生产全体人口所需的商品和服务。通常,15-64岁的人被认为属于生产年龄组。然而,并非所有生产年龄组的人都有效地加入了劳动力大军。根据公认的定义,劳动力包括为生产经济商品和服务提供劳动力的所有男女,包括:
employers,雇主
employees,员工
self-employed persons, and 自营职业者,以及
those engaged in family enterprises without pay.从事家族企业而没有报酬的人。
In other words, labour-force may be defined as comprising workers and non-workers in the productive age-group who are 'unemployed but available for work'. Labour-force participation rate is then defined as
换言之,劳动力可以被定义为包括"失业但可工作"的生产年龄组的工人和非工人。劳动力参与率定义为
Labour force 劳动力
Labour force participation rate = 100 劳动力参与率=100
Total population总人口
Tourism 旅游业
In the case of international or domestic tourism it is not just the labour force that participates in the production of goods and services but the entire host population of the destination has a role to play. This is because besides the economic activity, attitudes of the host population matter a lot in creating an environment which is tourist and tourism friendly. There are destinations where the population plays host to tourists numbering four times more than its own numbers and each and every member of the population has some role in this regard – a friendly smile too has a role. Many countries and destinations have earned a brand image in hospitality. Hence, human resource planners lay stress on creating tourism awareness including do's and don'ts vis-à-vis tourists for the entire host population. Moreover, there are destinations where, quantitatively speaking, the whole population is involved in tourism both, directly as well as through indirect employment. But beyond a point, it is the qualitative dimension that matters and converting quantity into quality is the real challenge in HRD.
在国际或国内旅游业中,参与商品和服务生产的不仅仅是劳动力,而是目的地的整个东道国人口都可以发挥作用。这是因为除了经济活动之外,东道国居民的态度在创造一个旅游和旅游友好的环境方面也非常重要。有些旅游目的地的游客数量是本国游客数量的四倍,在这方面,每一位游客都有一定的作用——友好的微笑也有作用。许多国家和目的地都赢得了酒店业的品牌形象。因此,人力资源规划人员强调为整个东道国人口创造旅游意识,包括游客须知和不须知。此外,在某些目的地,从数量上讲,所有人口都直接或间接参与旅游业。但在一定程度上,质量维度才是最重要的,将数量转化为质量才是人力资源开发的真正挑战。
While the quantitative dimensions assist in the analysis of human resources in terms of numbers, qualitative dimensions facilitate assessment and analysis of the productive power in human resources. For example, four hundred drivers may be available to a tourist transport operator but he may find only 20 out of these which meet the quality standards in relation to driving skills required for handling tourist coaches.
虽然数量维度有助于从数量上分析人力资源,但质量维度有助评估和分析人力资源的生产力。例如,一个旅游运输运营商可能有400名司机,但他可能发现其中只有20名司机符合处理旅游客车所需的驾驶技能的质量标准。
i) Education and Training 教育和培训
Education and training are the most dominant dimensions affecting quality of human resources in terms of knowledge and skills. Education and training serve both individual and social ends. To an individual, it has both vocational and cultural significance in achieving economic emancipation and social up gradation. To the society, education and training are means which make possible to take advantage of technological changes as well as furthering technological progress.
在知识和技能方面,教育和培训是影响人力资源质量的最主要因素。教育和培训服务于个人和社会目的。对个人而言,它在实现经济解放和社会升级方面具有职业和文化意义。对社会而言,教育和培训是一种手段,可以利用技术变革并促进技术进步。
Depending on the methods of imparting knowledge and skills, education and training may be classified into two types: Formal and Informal. Formal education and training, which is imparted through schools and colleges, emphasises transfer of knowledge. Informal education and training such as on-the-job training and hereditary training lays stress on transfer of skills, i.e., practical application of knowledge.
根据传授知识和技能的方法,教育和培训可分为两类:正式和非正式。正规教育和培训是通过学校和学院进行的,强调知识的转移。非正式教育和培训,如在职培训和世袭培训,注重技能转让,即知识的实际应用。
Education and training as a means of human resources planning involve critical choices, as no country can have all education and training. Rather, it is essential to identify priorities in education and training, emphasise programmes which have high priority and tone down or even discard programmes with a low priority. As far as development of education and training is concerned there are six choice areas which are critical:
教育和培训作为人力资源规划的一种手段,涉及关键的选择,因为任何国家都不可能拥有所有的教育和培训。相反,必须确定教育和培训的优先次序,强调优先次序高的课程,淡化甚至放弃优先次序低的课程。就教育和培训的发展而言,有六个选择领域至关重要:
Choice between levels of education such as primary, secondary and higher education.小学、中学和高等教育等教育水平之间的选择。
Choice between quality and quantity in education and training.教育和培训的质量和数量之间的选择。
Choice between science and technology on the one hand, and humanities and liberal arts on the other hand.一方面是科学和技术,另一方面是人文和文科。
Choice between market forces and incentives to attract people into some occupations.在市场力量和激励措施之间进行选择,以吸引人们从事某些职业。
Choice between the aspirations of individuals and needs of the society.个人愿望和社会需求之间的选择。
ii) Health and Nutrition 健康和营养
Health and nutrition status constitutes one of the most important indicators of quality of human resource, as they contribute significantly to building and maintaining a productive human resource as well as improving average expectation of life and quality of life.
健康和营养状况是人力资源质量的最重要指标之一,因为它们对建设和维持生产性人力资源以及提高平均生活期望和生活质量有着重要贡献。
There are three determinants of health status:健康状况有三个决定因素:
Purchasing power of people.人们的购买力
Public sanitation, climate and availability of medical facilities.公共卫生、气候和医疗设施的可用性
People's knowledge and understanding of health hygiene and nutrition.人们对健康卫生和营养的知识和理解
Education, health and nutrition are inter-linked and they complement each other in the process of human resources development.教育、健康和营养是相互联系的,在人力资源开发过程中相辅相成
iii) Equality of Opportunity 机会均等
Investments in human resources development do not always ensure proportionate development of all sections of population. In the absence of deliberate policy intervention, there are bound to be discriminations. We can say that there are three distinct forms of discriminations which are relevant to developing nations:
对人力资源开发的投资并不总是确保所有阶层人口的均衡发展。如果没有刻意的政策干预,肯定会有歧视。我们可以说,有三种不同形式的歧视与发展中国家有关:
Social discrimination may take either the form of sex discrimination or discrimination among different social groups or both. For example, a few years back the air hostesses of a particular airlines petitioned in the court because their retirement age was earlier than of their male counterparts. The court upheld their petition and now the retirement age of both male and female air hostesses is same.
社会歧视可以采取性别歧视或不同社会群体之间的歧视或两者兼有的形式。例如,几年前,某航空公司的空姐向法院请愿,因为她们的退休年龄早于男性同行。法院支持了他们的请愿,现在男女空姐的退休年龄都是一样的。
Economic discrimination takes place largely among groups of population belonging to different economic strata classified in terms of either income generating assets.
经济歧视主要发生在属于不同经济阶层的人口群体中,这些群体按创收资产分类。
Regional discrimination can be in the form of either discrimination between rural and urban population or discrimination among population belonging to different regions.
区域歧视可以是农村和城市人口之间的歧视,也可以是属于不同区域的人口之间的区别。
These three forms of discriminations individually and/or jointly lead to inequality of opportunities of varying degree among different sections of population.
这三种形式的歧视单独和/或共同导致不同人群之间不同程度的机会不平等。
Discrimination of any form causes differential access to education and training, and health and nutrition. This in turn leads to differences in quality and productivity of human resources belonging to different segments of the population – with the privileged benefiting the most and under privileged being deprived of their due share in the development process.
任何形式的歧视都会导致获得教育和培训以及健康和营养的机会存在差异。这反过来导致属于不同人口群体的人力资源质量和生产力的差异——特权阶层受益最多,而特权阶层在发展过程中被剥夺了应有的份额。
Opportunity costs of discrimination are very high, as it leads to many social and economic evils apart from retarding the pace of economic development. It has been demonstrated that the national output can be further expanded by improving the average level of productivity of each individual through appropriate social and economic policies directed towards equality to opportunity in the fields of education and health.
歧视的机会成本非常高,因为它除了阻碍经济发展的步伐之外,还会导致许多社会和经济问题。已经证明,通过采取适当的社会和经济政策,促进教育和卫生领域的机会平等,提高每个人的平均生产力水平,可以进一步扩大国家产出。
Tourism has long been recognised as a tool for economic growth and development. However, it can be beneficial to the host economies when it creates jobs for the locals. Here qualitative dimensions of HRD become an important factor for education and training of local population as per the requirements of responsible tourism development.
长期以来,旅游业一直被视为经济增长和发展的工具。然而,当它为当地人创造就业机会时,它会对东道国经济有利。根据负责任的旅游业发展的要求,人力资源开发的质量维度成为当地人口教育和培训的重要因素。
The dimensions, attributes and distribution of population the product of whose labour adds to national wealth constitute human resources. They are thus, the participants and beneficiaries of economic development. The demographic profile, migration and mobility and participation patterns in economic activity determine the quantitative aspects of actual and potential human resources. Investments in education and training, health and nutrition, and social welfare and quality promote quality of human resources through enhanced labour productivity.
人口的规模、属性和分布构成了人力资源,这些人口的劳动成果增加了国家财富。因此,他们是经济发展的参与者和受益者。人口概况、移徙和流动以及经济活动的参与模式决定了实际和潜在人力资源的数量方面。对教育和培训、健康和营养以及社会福利和质量的投资通过提高劳动生产率提高了人力资源的质量。
While quantitative and qualitative dimensions only regulate supply of human resources, the other aspect of human resources planning namely the demand for human resources crucially depends on the functioning and flexibility of labour markets. Labour market analysis is a principal instrument of human resources planning, as it helps identify skill shortages and also enables a diagnosis of market failure to match labour supply with demand. To facilitate labour market analysis, there is a need for a comprehensive and regularly updated labour market information system.
虽然数量和质量方面只管理人力资源的供应,但人力资源规划的另一个方面,即人力资源的需求,在很大程度上取决于劳动力市场的运作和灵活性。劳动力市场分析是人力资源规划的主要工具,因为它有助于确定技能短缺,也有助于诊断劳动力供求不匹配的市场失灵。为了促进劳动力市场分析,需要一个全面和定期更新的劳动力市场信息系统。
1) The variables for determining the quantitative and qualitative dimension of human resource planning are:
确定人力资源规划的数量和质量维度的变量包括:
Quantitative 定量性的
Population policy,人口政策
Population structure,人口结构
Migration, and 迁移,以及
Labour force participation.劳动力参与
Qualitative 质量
Education and training,教育和培训,
Health and nutrition, and 健康和营养,以及
Equality of opportunity 机会均等
Understand the effect of the organisation environment on staff 了解组织环境对员工的影响
Discuss 讨论
Assess work life balance issues and the changing patter of work practices 评估工作-生活平衡问题和不断变化的工作实践模式
Importance of HR PLANNING in organizations.人力资源规划在组织中的重要性。
Each Organisation needs personnel with necessary qualifications, skills, knowledge, experience & aptitude .每个组织都需要具备必要资质、技能、知识、经验和才能的人员。
Need for Replacement of Personnel – Replacing old, retired or disabled personnel.需要更换人员–更换年老、退休或残疾人员。
Meet manpower shortages due to labour turnover 满足劳动力流动导致的人力短缺
Meet needs of expansion / downsizing programmes 满足扩张/缩小计划的需求
Cater to Future Personnel Needs 满足未来人员需求
Nature of present workforce in relation with Changing Environment – helps to cope with changes in competitive forces, markets, technology, products and government regulations.当前劳动力的性质与不断变化的环境有关——有助于应对竞争力量、市场、技术、产品和政府法规的变化。
Shift in demand from ERP to internet programming has increased internet programmers 从ERP到互联网编程的需求转变增加了互联网程序员
i) quantify job for producing product / service 量化生产产品/服务的工作
ii) quantify people & positions required 量化所需人员和职位
ii) determine future staff-mix 确定未来的员工组合
iii) assess staffing levels to avoid unnecessary costs 评估人员配置水平,以避免不必要的成本
iv) reduce delays in procuring staff 减少采购人员的延误
v) prevent shortage / excess of staff 防止人员短缺/过剩
vi) comply with legal requirements 遵守法律要求
In organisational development, succession planning is the process of identifying and preparing suitable employees, through mentoring, training and job rotation, to replace key personnel within an organisation if they leave.
在组织发展中,继任规划是通过指导、培训和工作轮换来确定和准备合适员工的过程,以便在关键人员离职时替换他们。
All employers need to consider the issue of succession planning to ensure that no part of the business is at risk should a particular member of staff leave the organisation.
所有雇主都需要考虑继任规划问题,以确保如果某一特定员工离开公司,公司的任何部分都不会面临风险。
With good succession planning, employees are ready for new leadership roles as the need arises. Moreover, when someone leaves, a current employee is ready to step up to the plate. In addition, succession planning can help develop a diverse workforce, allowing decision makers to look at the future make-up of the organisation as a whole.
有了良好的继任规划,员工可以在需要时担任新的领导角色。此外,当有人离开时,现任员工已经准备好了。此外,继任规划有助于培养多样化的员工队伍,使决策者能够从整体上审视组织的未来组成。
Develop a succession plan for internal replacements, and if you will need to hire, think about the type of person or skills you will need so that if the situation arises you have already done some of the groundwork.
制定内部替代人员的继任计划,如果你需要招聘,考虑你需要的人员类型或技能,以便在情况出现时,你已经做了一些基础工作。
In your succession plan you may wish to consider:在您的继任计划中,您可能希望考虑:
staff interchange – where employees swap jobs within the organisation in order to have experience in multiple positions;员工互换——员工在组织内互换工作,以获得多个职位的经验;
formal or informal mentoring arrangements;正式或非正式辅导安排;
coaching of staff;员工辅导;
identification of suitable professional development activities for high-performing staff;为高绩效员工确定合适的专业发展活动;
making agreements to introduce flexible working arrangements;订立协议,实行灵活的工作安排;
creating forward-thinking internal promotion policies;制定前瞻性的内部晋升政策;
supporting staff to take increased responsibility;支持工作人员承担更多责任;
the allocation of higher-grade duties or assignments.高级职务或任务的分配。
Understand the grievance, discipline and dismissal process 了解申诉、纪律和解雇流程
Identify the process to be followed in a grievance situation 确定申诉情况下应遵循的流程
Describe the stages of a discipline issue that results in dismissal 描述导致解雇的纪律问题的阶段
Explain the role of ACAS, Employment tribunals and other external agencies that could be involved in grievance, discipline and dismissal processes 解释ACAS、就业法庭和其他可能参与申诉、纪律和解雇程序的外部机构的作用
Process Steps 工艺步骤
There are four main grievance process steps: discovery, conciliation, internal review and arbitration. A summary of what happens at each of these step appears below. Click on a link here, or at the bottom of the page, to see a full discussion of what happens at that step in the grievance process.
申诉程序有四个主要步骤:发现、调解、内部审查和仲裁。下面是这些步骤中的每一步的摘要。单击此处或页面底部的链接,查看有关申诉流程中该步骤所发生情况的完整讨论。
Discovery 发现
The date when the grieving faculty member (grievant) discovered, or reasonably could have discovered, the circumstances leading to the grievance.
悲痛的教员发现或合理可能发现导致申诉的情况的日期。
Conciliation 调解
The informal, confidential effort to resolve the grievance between the faculty member and the Board at the lowest possible administrative level before a formal grievance can be filed. This effort is normally assisted by a FA-appointed campus conciliator.
在正式申诉提交之前,在最低可能的行政级别上解决教职员工和董事会之间的申诉的非正式保密努力。这项工作通常由FA指定的校园调解员协助。
Internal Review Hearing 内部审查听证会
An informal meeting scheduled by the college president, or the president's designee. The president listens to the grievant, the responding administrator and their representatives as they address the allegations contained in a timely Notice of Grievance that has been filed with the District. The president writes an Internal Review Hearing decision regarding the Notice of Grievance allegations.
由大学校长或校长指定人员安排的非正式会议。总统听取了申诉人、回应管理人及其代表的意见,他们在及时向捷运局提交的申诉通知中提出了指控。总统撰写了一份关于申诉通知指控的内部审查听证会决定。
Arbitration Hearing 仲裁听证会
A formal hearing before an arbitrator chosen from a list of seven possible candidates supplied by the State Conciliation Service. Legal counsel represents both parties and all testimony by witnesses is under oath. After reviewing evidence, testimony and argument briefs from both parties, the arbitrator renders a written decision that is binding on both parties.
由国家调解局提供的七名候选人名单中选出的一名仲裁员进行的正式听证会。法律顾问代表双方,所有证人的证词都经过宣誓。在审查了双方的证据、证词和辩论摘要后,仲裁员做出了对双方均有约束力的书面决定。
Disciplinary and grievance procedures provide a clear and transparent framework to deal with difficulties which may arise as part of their working relationship from either the employer's or employee's perspective.
纪律和申诉程序提供了一个明确和透明的框架,可以从雇主或雇员的角度处理工作关系中可能出现的困难。
They are necessary to ensure that everybody is treated in the same way in similar circumstances, to ensure issues are dealt with fairly and reasonably, and that employers are compliant with current legislation and follow the Acas Code of Practice for handling disciplinary and grievance issues.
他们必须确保在类似情况下,每个人都受到同样的对待,确保公平合理地处理问题,确保雇主遵守现行法律,并遵守Acas处理纪律和申诉问题的实务守则。
Disciplinary procedures are needed:需要纪律程序
So employees know what is expected of them in terms of standards of performance or conduct (and the likely consequences of continued failure to meet these standards).因此,员工知道他们在绩效或行为标准方面的期望(以及持续不符合这些标准的可能后果)。
To identify obstacles to individuals achieving the required standards (for example training needs, lack of clarity of job requirements, additional support needed) and take appropriate action.确定个人达到所需标准的障碍(例如培训需求、工作要求不明确、需要额外支持),并采取适当行动。
As an opportunity to agree suitable goals and timescales for improvement in an individual's performance or conduct.作为一个机会,达成适当的目标和时间表,以改善个人的绩效或行为。
To try to resolve matters without recourse to an employment tribunal.试图在不诉诸就业法庭的情况下解决问题。
As a point of reference for an employment tribunal should someone make a complaint about the way they have been dismissed.作为就业法庭的一个参考点,如果有人投诉他们被解雇的方式。
Grievance procedures are needed:需要申诉程序:
To provide individuals with a course of action should they have a complaint (which they are unable to resolve through regular communication with their line manager).如果个人有投诉(他们无法通过与直线经理的定期沟通解决),为他们提供行动方案。
To provide points of contact and timescales to resolve issues of concern.提供联系点和时间安排,以解决相关问题。
To try to resolve matters without recourse to an employment tribunal.试图在不诉诸就业法庭的情况下解决问题。
The legal position 法律地位
The statutory procedures for handling discipline and grievance issues introduced in October 2004 were widely criticised and were repealed in their entirety with effect from 6 April 2009. (Those in Northern Ireland should note that the Employment Act 2008, which repealed th statutory procedures, is not applicable there – the Department for Employment and Learning has published detailed guidance
2004年10月引入的处理纪律和申诉问题的法定程序受到广泛批评,并从2009年4月6日起全部废除。北爱尔兰的人应该注意,废除了法定程序的《2008年就业法》在那里不适用——就业和学习部已经发布了详细指南
From 6 April 2009 the important provisions governing discipline and grievances at work are to be found in:
自2009年4月6日起,有关工作纪律和不满的重要规定如下:
The Employment Act 2008 《2008年就业法》
The Employment Tribunals (Constitution and Rules of Procedure) (Amendment) Regulations 2008.《2008年就业法庭(宪法和程序规则)(修订)条例》。
Numerous other pieces of legislation cross refer to discipline and grievance issues. Some important examples include the:许多其他立法交叉提及纪律和申诉问题。一些重要的例子包括:
The Employment Rights Act 1996 as amended 经修订的《1996年就业权利法》
The Employment Rights Dispute Resolution Act 1998 1998年《就业权利争议解决法》
The Employment Relations Act 1999 《1999年雇佣关系法》
The Employment Rights Act 2004.《2004年就业权利法》
Employers' own disciplinary, grievance and dismissal procedures and the Acas Code of Practice are essential to ensure that good dispute handling behaviour is adopted.
雇主自己的纪律、申诉和解雇程序以及Acas实务守则对于确保采用良好的争议处理行为至关重要。
The role of the Acas Code of Practice Acas实务守则的作用
The Acas Code of Practice Disciplinary and Grievance Procedures was revised to reflect the removal of the statutory procedures and a new version1 came into force on 6 April 2009. CIPD endorses the Code. Following it is crucially important for employers: an employment tribunal will consider whether the employer has followed the Code and, if they have not, then the tribunal may adjust any awards made by up to 25% for unreasonable failure to comply.
《Acas行为准则纪律和申诉程序》进行了修订,以反映法定程序的删除,新版本1于2009年4月6日生效。CIPD认可该准则。以下内容对雇主来说至关重要:就业法庭将考虑雇主是否遵守了《守则》,如果他们没有遵守,那么法庭可以对因不合理不遵守而做出的任何裁决调整25%。
In situations where the trigger event occurs on or after 6 April 2009, an employment tribunal will consider whether the employer has followed the Acas Code and, if they have not, then the tribunal may adjust any awards made by up to 25% for unreasonable failure to comply.
在2009年4月6日或之后发生触发事件的情况下,就业法庭将考虑雇主是否遵守了Acas准则,如果他们没有遵守,那么法庭可以将因不合理的不遵守而做出的任何裁决调整25%。本站提供各国各专业留学生paper代写或指导服务,如有需要可咨询本平台。