Paper代写范例-多样性、人力资本与印度劳动力。本文是一篇留学生paper写作范文,主要内容是讲述像印度这样的多元化精神不仅展示了多样性中的团结,而且也展示了在创新思维中掀起波澜的潜力。印度主要是一个以农业为基础的经济体,近十年来,由于互联网的繁荣,印度的面貌发生了巨大的改变,经济得到了巨大的推动。根据统计数据显示,未来几十年,印度将成为一个年轻的国家。鉴于印度拥有庞大的知识库、多样性和青年人口,很自然地预测印度将成为全球领导者。同时,需要进行修正,以有效管理这些巨大的资源,实现我们的梦想。股份有限公司面临的挑战不仅包括人口激增、腐败、恐怖主义等,还包括青年管理、庞大的知识库以及改进态度以促进知识保留。这个拥有过多自然资源的国家应该加强利用这些耗尽的资源的方式,并尽可能利用现有的人才库。本文探讨了其中的几个问题,并提出了管理多样性的方法。下面就是这篇paper写作范例的具体内容,供参考。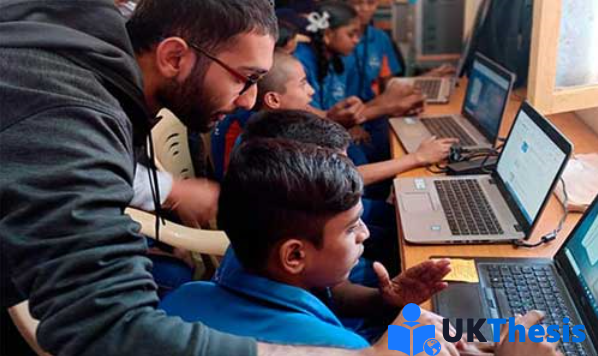 A diverse ethos like India not only showcases unity in diversity but also the potential to create waves in innovative thinking. India, largely an agro-based economy has undergone a massive facelift in the recent decade due to the dotcom boom, giving the economy a phenomenal push. Statistics reveal that India will be a youth country in the coming decades. Given the immense knowledge pool, diversity and youth population at the country's disposal, it is only natural to predict that India will be the global leader. At the same time, amendments are required to manage these great resources effectively to deliver what we dream to achieve. Challenges faced by India Inc. are not only population burst, corruption, terrorism, etc but also management of youth & the immense knowledge base available along with attitude refinement to facilitate retention of knowledge. The country which boasts of a plethora of natural resources should reinforce ways to utilize these depleting resources and the talent pool available to the best of its potential. This paper looks into few of these issues and suggests methodologies for managing the diversity.

INTRODUCTION 引言
A country like India is a perfect example of unity among diversity with a mix of cultures, languages, religions, age groups, etc offering a tremendous opportunity to learn and garner knowledge. The country has evolved over centuries into a multi-dimensional ethos, learning and assimilating a vast pool of knowledge. But have we succeeded in managing and utilizing this talent pool to its full potential? This provoking question leads us to the topic, "Managing Diversity: The Challenges Faced By India Inc."
像印度这样的国家是多样性统一的完美典范,文化、语言、宗教、年龄组等多种多样性为学习和获取知识提供了巨大的机会。几个世纪以来,这个国家已经发展成为一个多维度的社会风气,学习和吸收了大量的知识。但是,我们是否成功地管理和充分利用了这一人才库?这个令人恼火的问题将我们引向了主题"管理多样性:股份有限公司面临的挑战"
A key distinguisher and common asset, knowledge is of importance. The healthy diversity along with a huge population does India an opportunity to grow fast. New ideas and fresh perspectives are natural offshoots of diversity and should be seen as "blessings in disguise", rather than a challenging hurdle towards growth. But in this age of information technology and speed, "application of knowledge", will majorly contribute to the country's growth story.
知识是一种重要的区别和共同财富。健康的多样性和庞大的人口为印度提供了快速增长的机会。新的想法和新的观点是多样性的自然分支,应该被视为"变相的祝福",而不是成长的挑战性障碍。但在这个信息技术和速度的时代,"知识的应用"将对国家的增长起到主要作用。
Diversity in India and its implications 印度的多样性及其影响
Between 2003 and 2050, India will add about 250 million people to its labour pool … By 2020, 61% of Indians will be under 35, i.e. about 780 million Indians will be in this age group.
从2003年到2050年,印度将增加约2.5亿劳动力。到2020年,61%的印度人将在35岁以下,即约7.8亿印度人将在这个年龄段。
The statistics indicate that future India will be home to more young minds, thus increasing the average disposable income, and facilitating greater youth participation in decision making activities with fresh outlook. The youth and baby-boomer generations together can contribute a lot in adding value to the knowledge chain. The acquired knowledge should be practiced or else the country cannot thrive on the potential knowledge leaders & diverse knowledge pool available.
统计数据表明,未来的印度将成为更多年轻人的家园,从而增加平均可支配收入,并促进更多年轻人以全新的面貌参与决策活动。年轻一代和婴儿潮一代一起可以为知识链增值做出很大贡献。应实践所获得的知识,否则国家无法依靠潜在的知识领导者和多样化的知识库而繁荣发展。
The concept of "Knowledge Learnt, Used & Thrown", entrenched in the young minds will have to be given up to produce innovators and thought leaders, and stress on practical application of knowledge is quintessential.
为了培养创新者和思想领袖,必须放弃年轻人心中根深蒂固的"学习、使用和抛弃知识"的概念,强调知识的实际应用是其精髓。
"Knowledge is of no value unless you put it into practice.""除非你将知识付诸实践,否则它毫无价值。"
-Anton Chekhov
LITERATURE REVIEW 文献综述
A knowledge economy and its attributed index primarily depend upon 4 key pillars listed by The World Bank as Innovation, Education, Information Communication & Technology (ICT) and Economical & Incentive Regime (EIR) under the Knowledge Assessment Methodology (KAM) and Knowledge Economy Index (KEI). This index ranked India at 101 indicating a large scope for improvement on the knowledge front. As per our analysis, innovation has the highest weightage in the methodology used. Sample data shown below –
知识经济及其归属指数主要取决于世界银行根据知识评估方法(KAM)和知识经济指数(KEI)列出的创新、教育、信息通信与技术(ICT)和经济与激励制度(EIR)四大支柱。该指数将印度排在101位,表明在知识领域有很大的改进空间。根据我们的分析,创新在所使用的方法中具有最高的权重。示例数据如下所示–
Innovation or the pioneering application of knowledge has a great impact on the country's overall knowledge economy index. The contribution towards patents is closely related. Patent data – largely by the US (KEI Rank – 10).
创新或知识的开拓性应用对国家整体知识经济指数有很大影响。对专利的贡献是密切相关的。专利数据——主要来自美国(KEI排名–10)。
In context with the categories of knowledge-based assets, two broad classifications have been made – explicit or tacit. Included among the former are patents, trademarks, etc i.e. things that can be archived and codified. Much harder to grasp and record is tacit knowledge, which leads to knowledge creation. The challenge inherent with tacit knowledge is figuring out how to recognize, generate, and share it. The basic framework that employs knowledge creation as a black box driving economic growth is usually called the endogenous growth model. The literature using this black box includes Shell (1966), Romer (1986, 1990), Lucas (1988), Jones and Manuelli (1990), etc.
在知识型资产的类别方面,已经做出了两个宽泛的分类——明确的或默认的。前者包括专利、商标等,即可以存档和编码的东西。更难掌握和记录的是隐性知识,这会导致知识创造。隐性知识所固有的挑战是如何认识、产生和分享隐性知识。将知识创造作为推动经济增长的黑匣子的基本框架通常被称为内生增长模型。使用这个黑匣子的文献包括Shell、Romer、Lucas、Jones和Manuelli等。
The basic variable of study is a knowledge worker (or K-worker). Every time a K-worker researches with their best partner(s); the new knowledge jointly created becomes shared knowledge, thus dynamically builds up knowledge in common. Heterogeneity in K-workers provides an opportunity to cooperate and is endogenous to the model. In this way, the heterogeneity or diversity of all K-workers changes endogenously over time. Thus, a partnership in knowledge creation is most productive when common and differential knowledge are in balance.
学习的基本变量是知识工作者(或K工作者)。每次K工人与他们最好的合作伙伴一起研究;共同创造的新知识成为共享知识,从而动态地建立共同的知识。K工人的异质性提供了合作的机会,并且是模型的内生性。通过这种方式,所有K工人的异质性或多样性随时间内生变化。因此,当共同知识和差异知识处于平衡状态时,知识创造的伙伴关系是最有效的。
From a bird's eye view, the ability of a nation to use, synergize and create knowledge capital determines its capacity to empower its citizens. Aptly in the words of Dr. Manmohan Singh, Prime Minister of India, "The time has come to create a second wave of institution building, and of excellence in the fields of education, research and capability building so that we are better prepared for the 21st century." India today needs a well defined knowledge-oriented paradigm of development to provide a competitive advantage in all the fields.
从鸟瞰的角度来看,一个国家使用、协同和创造知识资本的能力决定了其赋予公民权力的能力。用印度总理曼莫汉·辛格博士的话说,"现在是创建第二波机构建设的时候了,在教育、研究和能力建设领域取得卓越成就,以便我们更好地为21世纪做好准备。"今天的印度需要一个明确界定的以知识为导向的发展模式,以在所有领域提供竞争优势。
The National Knowledge Commission (NKC) in India has been entrusted to study the parameters and suggest corrective measures to give India the competitive 'knowledge edge' in the coming decades. The KEI model of World Bank has been re-visited from the Indian context introducing various parameters which make plausible sense in the country. The model:
印度国家知识委员会(NKC)被委托研究这些参数,并提出纠正措施,以在未来几十年中为印度提供竞争性的"知识优势"。世界银行的KEI模型已从印度的背景中重新考察,引入了在该国具有合理意义的各种参数。模型:
METHODOLOGY 方法论
The paper explores both tangible and intangible parameters for enhancing the knowledge capital in India. The world in future will be driven by a knowledge-base economy and this notion is not foreign to India. India's history is marked with events that reinforce the country's potential to learn and showcase unity through diversity. Think about the Indian War of Independence and it will make sense.
本文探讨了提高印度知识资本的有形和无形参数。未来的世界将由知识经济驱动,这一概念对印度来说并不陌生。印度的历史上有许多事件,这些事件增强了该国学习和通过多样性展示团结的潜力。想想印度独立战争,这是有道理的。
India is and will remain for some time one of the youngest countries in the world. This "demographic dividend" is seen as an opportunity to accelerate the country's rate of growth. We have a critical mass of skilled, English-speaking knowledge workers. The knowledge economy of the twenty-first century demands competencies not only in the area of ICT but also in group learning, risk-taking ability, tolerance to multicultural views, learning from nature and synergizing to innovate.
印度现在是世界上最年轻的国家之一,并将在一段时间内保持这一地位。这种"人口红利"被视为加快国家增长速度的机会。我们拥有大量熟练的英语知识工人。21世纪的知识经济不仅要求在信息和通信技术领域,而且要求在群体学习、承担风险的能力、对多元文化观点的宽容、从自然中学习以及协同创新方面具备能力。
The gathered knowledge needs to be effectively channelized, applied and disseminated to the people of this country. This eventually increases the common knowledge pool and benefits the economy as large. The scriptures, traditional knowledge and the baby boomer generation help us to think in a holistic manner for applying the knowledge. The attitude of young minds, if nurtured in the right way, can produce a positive impact. Like Victoria Abril puts it
需要将收集到的知识有效地引导、应用并传播给该国人民。这最终增加了公共知识库,并使整个经济受益。圣经、传统知识和婴儿潮一代帮助我们以整体的方式思考应用知识。年轻人的态度,如果以正确的方式培养,可以产生积极的影响。就像维多利亚·阿布里尔所说的那样
"Keep your ears open, your eyes open, grab everything you can, react, and learn""睁大耳朵,睁大眼睛,抓住一切可能的东西,做出反应,学习"
The country's youth should be encouraged to research and get an insight on various subjects to tackle real life challenges through innovative methodologies. Traditional scriptures like the Vedas are treasure chests of knowledge and teach us how to deal with state problems, how to teach and grow, etc. They should be shared with the common man, to enable him to think and utilize age old wisdom in an age of intense competition. In Sanskrit, the importance of knowledge is quoted as –
应鼓励该国青年研究并深入了解各种主题,通过创新方法应对现实生活中的挑战。像《吠陀》这样的传统经文是知识的宝库,教会我们如何处理国家问题,如何教导和成长等。它们应该与普通人分享,使他能够在激烈竞争的时代思考和利用古老的智慧。在梵语中,知识的重要性被引用为:
"Nahi Jnanena Sadrsham"
'Nothing is equivalent to knowledge'"没有什么等同于知识"
FINDINGS & ANALYSIS 调查结果和分析
A burgeoning young human capital is bound to have positive implications on the economy. If not tended well, this boon can turn into a bane. The age distribution of India is projected to change by 2020. The population in the age group 15 -59 years (currently 58 percent) is projected to increase to nearly 64 percent. This shift is shown below –
年轻人力资本的迅速增长必然会对经济产生积极影响。如果得不到很好的照顾,这种恩惠可能会变成祸害。预计到2020年,印度的年龄分布将发生变化。15-59岁年龄组的人口(目前为58%)预计将增加到近64%。该班次如下所示:
India would then have a handsome mix of youth and grey-haired wise men to share different views and synergize to suggest solutions by application of their acquired knowledge. But, this upcoming "bulge" will also have its own set of ideologies & thoughts and would thus have to develop a tolerance level and attitude to learn from their older generations about the vanities and gyan of life. The baby boomers have retained knowledge imparted to them about 80 years back and continue to apply them in real life problems. The youth needs to appreciate this and concentrate on application of gathered knowledge rather than garner degrees. The flip side is that the country's education system forces one to memorize more and remember the same till exams.
然后,印度将有一个年轻人和白发智者的英俊组合,分享不同的观点,并通过运用他们的知识,协同提出解决方案。但是,这个即将到来的"膨胀"也将有自己的一套意识形态和思想,因此必须培养一种宽容的水平和态度,以向他们的老一辈学习生活的空虚和旋转。婴儿潮一代保留了大约80年前传授给他们的知识,并继续将其应用于现实生活中的问题。年轻人需要认识到这一点,并集中精力应用所收集的知识,而不是获得学位。另一方面,该国的教育系统迫使学生在考试前多记几遍。
The classroom learning limits the student's perception. The lessons are merely "learnt, used & thrown" today. More nature and environment based learning would give students a fresh perspective. QUALCOMM has pioneered and introduced solutions inspired from nature like Low-friction ship hulls inspired by shark skin, etc. If all the young minds of India can be guided to think this way, imagine what wonders can be created. The knowledge imparted and discussed should be taught along with examples from diverse backgrounds.
课堂学习限制了学生的感知能力。这些教训今天只是"学到、使用和抛出"。更多基于自然和环境的学习将给学生一个新的视角。高通公司开创并推出了灵感来源于自然的解决方案,如鲨鱼皮的低摩擦船体等。传授和讨论的知识应与来自不同背景的示例一起教授。
At graduation level, students should be encouraged to pursue research work & apply knowledge creatively, and indulge in good communication. These are imperative for attitude refinement of individuals which needs tendering to keep them receptive to ideas. This could proactively nurture entrepreneurs at an early stage. Today with a demand driven economy, there is a tendency of people to learn, use & throw (forget) the acquired knowledge and comment "it doesn't matter we'll start afresh and learn fast". For facilitating retention, reframing teaching patterns is equally important along with grooming of students.
在毕业阶段,应鼓励学生从事研究工作,创造性地应用知识,并进行良好的交流。这些对于改善个人态度至关重要,因为他们需要招标,以保持他们接受想法。这可以在早期主动培养企业家。在需求驱动型经济的今天,人们倾向于学习、使用和抛弃(忘记)已获得的知识,并评论"我们将重新开始并快速学习无所谓"。为了促进记忆,重塑教学模式与培养学生同样重要。
This grooming would include exercise based teaching, vocational training and soft skills training. The habit of reading & gaining perspective about varied issues is dwindling and should be emphasized at an early age. We need to strike a healthy balance between self made efforts & outsourced tasks to help develop a rational outlook on activities around us. This is imperative for creating a sustained cadre of "knowledge workers". It is clear that workers with equal & unequal skill sets create better synergy and lead to value addition in knowledge pool.
这种培训将包括基于锻炼的教学、职业培训和软技能培训。阅读和获得各种问题的观点的习惯正在减少,应该在幼年时期就加以强调。我们需要在自我努力和外包任务之间取得健康的平衡,以帮助对我们周围的活动形成理性的看法。这对于创建一支持续的"知识工人"队伍至关重要。很明显,拥有相同和不平等技能的员工可以创造更好的协同效应,并在知识库中带来价值增值。
The overall literacy rate in India is highly unsatisfactory. There are areas in India where the abundance of knowledge gets eclipsed by the inability to communicate. Due to this disparity, thoughts and ideas are stalled without getting discussed. Such barriers need to be removed, to educate and tap the knowledge base available. Socrates subtly quotes,
印度的总体识字率非常不令人满意。在印度的一些地区,由于无法沟通,丰富的知识被掩盖了。由于这种差异,思想和想法在没有得到讨论的情况下停滞不前。需要消除这些障碍,以教育和利用现有的知识库。苏格拉底巧妙地引用,
"The only good is knowledge and the only evil is ignorance.""唯一的善是知识,唯一的恶是无知。"
Illiteracy is one of the acclaimed evils in society. The initiative to educate is not with the Government alone but requires active support from every citizen. Empowering minds and sharing knowledge will corroborate the Indian growth story and make it flourish. Management of gargantuan diversities like India will be effective only when citizens rightfully learn, teach & apply acquired knowledge for betterment of the country at large.
文盲是社会公认的罪恶之一。教育的倡议不是政府一个人的,而是需要每个公民的积极支持。增强思想和分享知识将证实印度的增长故事,并使其蓬勃发展。只有当公民正确地学习、教授和应用所获得的知识以改善整个国家时,像印度这样的巨大多样性的管理才会有效。
Diversity in population provides an excellent opportunity to explore and learn. A clichéd process might be holistically applied for a different cause to apply, learn and grow. If, like the IT companies the concept of collating ideas can be practiced at the national level it would keep the minds of people busy and help everyone learn more from the surroundings and contribute more. Heterogeneity plays a major role in this context. The quote below from Mahatma Gandhi states how important it is to share knowledge…
人口的多样性为探索和学习提供了极好的机会。一个老生常谈的过程可能会被整体应用于不同的应用、学习和成长事业。如果像IT公司一样,整理想法的概念能够在全国范围内得到实践,这将使人们的头脑保持忙碌,并帮助每个人从周围环境中学习更多,做出更多贡献。异质性在这方面起着重要作用。下面引用圣雄甘地的话,说明分享知识是多么重要
"If you give me rice, I'll eat today; if you teach me how to grow rice, I'll eat every day.""如果你给我大米,我今天就吃;如果你教我如何种大米,我每天都能吃。"
Innovation in a developing nation requires a favorable climate, one that is free from bureaucratic & regulatory obstacles and fosters interactions across boundaries. The sources of knowledge might be universities, research institutes, think tanks, etc but the right to information is the prerogative of every individual. With this, we conclude our paper and hope to ignite thoughts through an insightful Sanskrit shloka about knowledge
发展中国家的创新需要一个有利的环境,一个没有官僚和监管障碍的环境,并促进跨界互动。知识的来源可能是大学、研究机构、智库等,但信息权是每个人的特权。借此,我们总结了我们的论文,并希望通过一篇关于知识的精辟梵语shloka来点燃思想
CONCLUSION 结论
India has showcased unity & integrity for umpteen causes. Now she is faced with the new challenges of growing population and managing knowledge. For the nation to become a leader in knowledge based economies, the same commitment and unity needs to be shown by each citizen. Today in an intense global market, few variables will give India a competitive advantage. Lifelong learning, youth population and synergy between diverse cultures and attitude to learn, to name a few.
印度为无数的事业展现了团结和正直。现在,她面临着人口增长和知识管理的新挑战。为了使国家成为知识经济的领导者,每个公民都需要表现出同样的承诺和团结。如今,在一个激烈的全球市场中,几乎没有什么变数会给印度带来竞争优势。举几个例子,终身学习、青年人口以及不同文化和学习态度之间的协同作用。
In the next few decades, India will have a large youth base. Given this demographic advantage over other countries, we are optimally positioned to establish a knowledge-oriented paradigm of development. An economy that creates, acquires, manages, adapts, and uses knowledge effectively for its economic development, can overcome many challenges while its individuals learn, retain and re-use the knowledge base to innovate and grow perpetually. In the words of our Prime Minister, "to leapfrog in the race for social and economic development".
在未来几十年,印度将拥有一个庞大的青年基础。鉴于这一人口优势,我们处于建立以知识为导向的发展模式的最佳位置。一个为经济发展创造、获取、管理、适应和有效利用知识的经济体,在其个人学习、保留和重新利用知识库以实现创新和持续增长的同时,可以克服许多挑战。用我国总理的话说,"在社会和经济发展的竞赛中跨越"。
The attitude towards learning would also differentiate a country as a trend-setter. Inventive education patterns, fighting illiteracy, and application of knowledge are important tasks for India Inc. amidst exiting challenges. The proactive involvement of elder generations in designing learning programs for students and future managers, to incorporate their traditional wisdom and insights on real life challenges is important.
对学习的态度也会使一个国家成为一个引领潮流的国家。在现有挑战中,创新教育模式、扫盲和应用知识是股份有限公司的重要任务。老年人积极参与为学生和未来管理者设计学习计划,以融入他们对现实生活挑战的传统智慧和见解,这一点非常重要。
In short, the message is to learn, share, apply and manage through diversity and adversity. Hope and inspiration along with dedication to the task are equally important to the success of a vision. This thought has been beautifully quoted by the former Indian President and visionary Dr. A P J Abdul Kalam in his book "Wings of Fire".
Paper范文最后总结:简而言之,我们要传达的信息是在多样性和逆境中学习、分享、应用和管理。希望和灵感以及对任务的执着对于愿景的成功同样重要。印度前总统、远见卓识的A P J Abdul Kalam博士在其著作《火之翼》中完美地引用了这一思想。本站提供各国各专业留学生Paper代写或指导服务,如有需要可咨询本平台。